Round 7 – Club Enduro – Snetterton
Snetterton, the penultimate round of the 2019 Tegiwa Club Enduro Championship. Heading into this weekend we were sat at the top of the table, tied only with Joe Taylor and his Lotus Elise.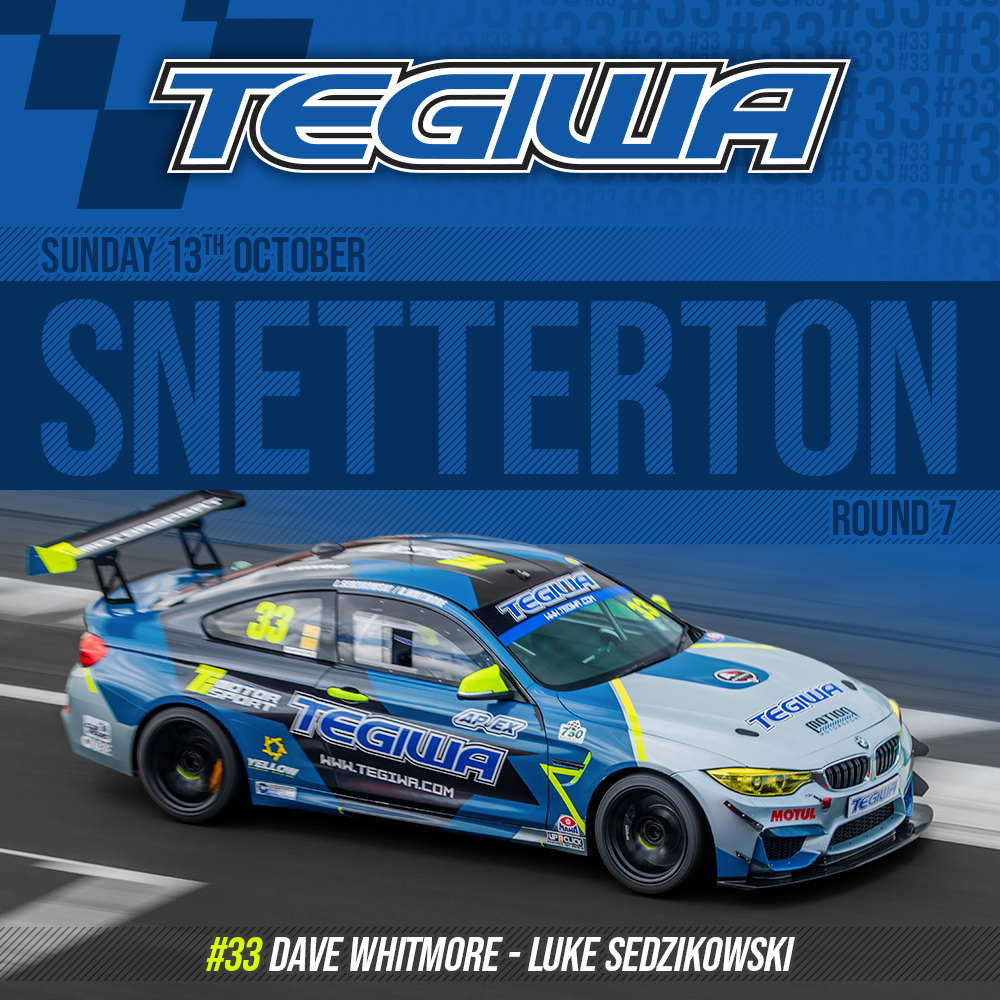 Testing
We made the most of Friday by getting involved in the test session and more importantly to find out what sort of difference our Drexler differential had made to the car. Straight away Luke could feel an improvement in FP1, noting that he could clearly feel more grip when heading out of the corners, even though he could only use 70% throttle to help bed it in. However, when Luke came back into the pits after only 4 laps, the team noticed that the diff was leaking.
So, the team took the diff cooler off to rule out that it was that giving us the problem. Sadly, when Dave headed back out onto the track, he had the same feeling and only managed 4 laps before heading in again.
Sure enough the old differential was put back on the M4, ready for FP3 and FP4. The car was feeling great again as they want back out into wet conditions. Luke and Dave managed another 4 laps each in FP4, which was enough for them to get their heads back in the game.
Qualifying
On the Saturday, the guys decided they'd have a stab at the Roadsports qualifying, mainly so that they could get a bit more seat time between them and get used to the difficult conditions. With that being said, they put the car on pole position by over a second. We decided not to enter the Roadsports race later in the afternoon so we could save the car for Club Enduro the following day.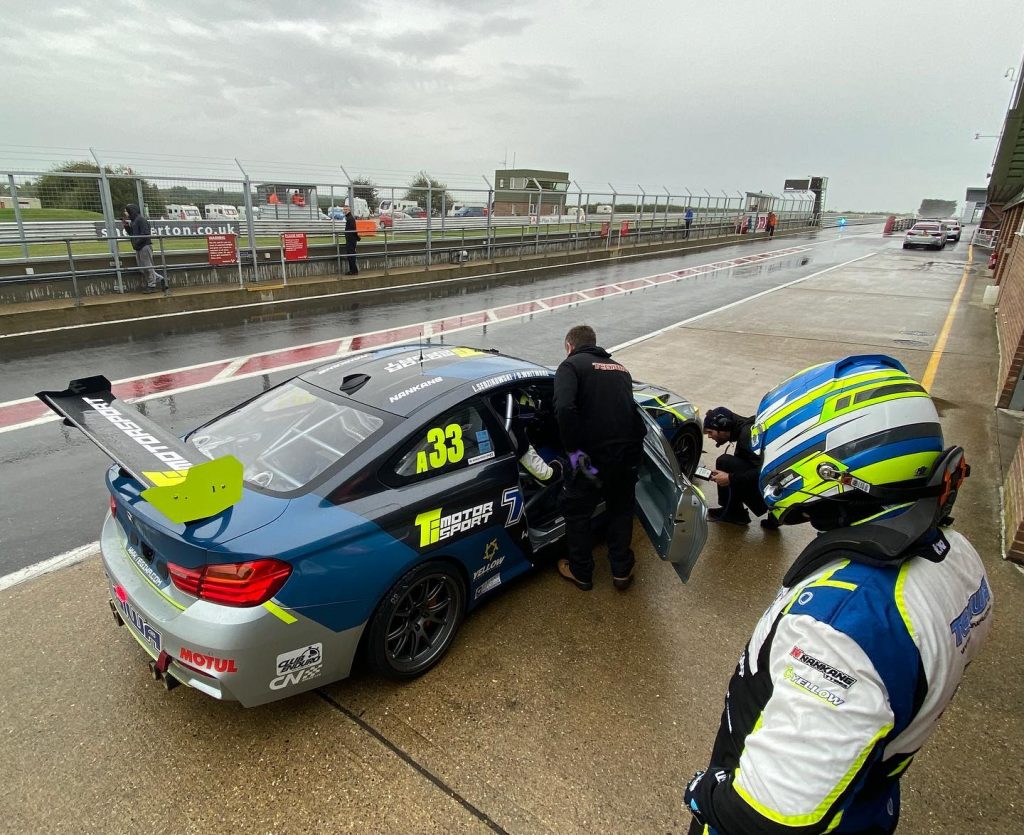 Sunday soon arrived and before we knew it, we were heading back out on track for qualifying. Dave went out first on wet tyres and sat in 2nd place for most of the session. As more cars headed out onto the track and the rain held off, the track seemed to be drying up. Of course, everyone dived back into the pits to swap to dry tyres. However, when we did get up to pace and got enough temperature in the tyres we'd ran out of laps. We did manage one flying lap right at the very end, but it was hampered due to traffic, so we had to settle with 6th place.
Racing
Changeable conditions throughout the day meant that the team had to make a call on the race strategy and we opted for wets to begin with as it didn't look like the track was going to dry out any time soon. Our plan seemed to be working out, as Luke had worked his way up from 6th up to 1st by Hamilton, the fifth corner of the track. We then led for a few laps but as soon as Joe, our championship rival that we mentioned earlier, got his Nankang's up to temperature, he came past us and built up a decent advantage. We knew we had to do something, so we came into the pits, put on our dry tyres and swapped drivers.
With Dave now in the M4 he was showing some quick pace and we thought we might have been making some progress. That was however, until a safety car came out meaning that all of our closest rivals pitted. This then gained them a lap up on us due to the length of the safety car lap being slower and cars getting back out in-front of it. Never one to throw in the towel, Dave kept his toe down and got us back up to 4th place and we were only a tenth of a second of the overall fastest lap.
Heading into the final round of the season at Silverstone GP on the 27th of this month we sit 4 points behind Joe and 3 points ahead of Area Motorsport in their TCR car. For the neutral it makes for a very exciting finale, we're just hoping that we can bring you some good news in our next blog update!
Carbon goodness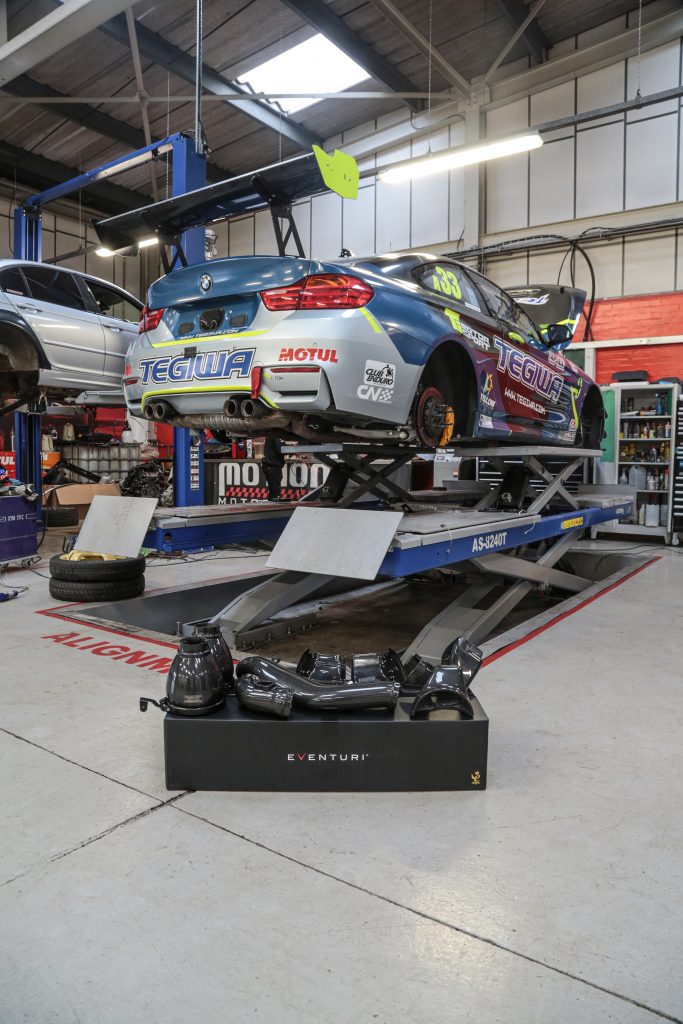 Although the Club Enduro season is coming to a close, that doesn't mean we've given up on improvements for the trusty M4. Today, we had a delivery from the guys at Eventuri in the form of this beautiful carbon fibre intake kit. Eventuri took every detail into account to ensure that they created a flagship intake that set a new benchmark for the F series platform. For the scoops to the intake tubes, they developed a complete solution to ensure a smooth intel track with cold air saturation. Speaking of details, the carbon weave even matches the OEM M performance carbon.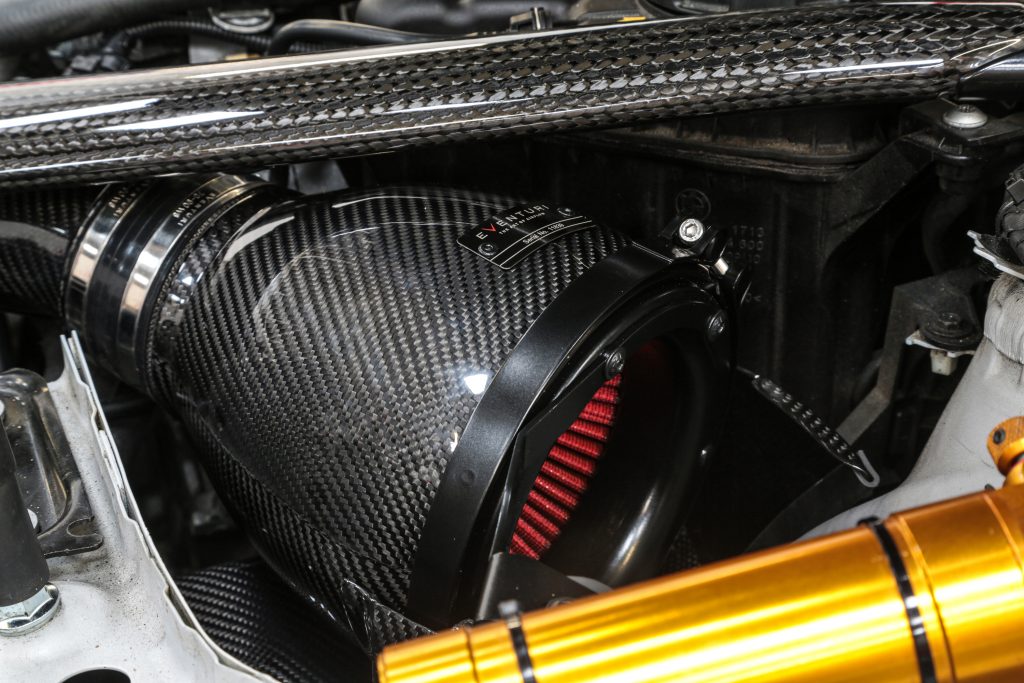 Once Motion Motorsport had fitted the intake we dyno tested it to ensure it didn't push our peak power above our Club Enduro limit, which it didn't. However, we did see a little more in the mid-range and should deal with our heat soak issue that we tend to suffer with during races.