2020 Livery
Every year around the months of March and April we see race teams worldwide, from Formula 1 to British Touring Cars, unveiling their new liveries. It's no exception here at Tegiwa either.
Although it might have been a relatively cold month, it's not stopped the lads at CN signs doing a fantastic job of bringing our designs to life. Thanks again to Chris and his team for all their work!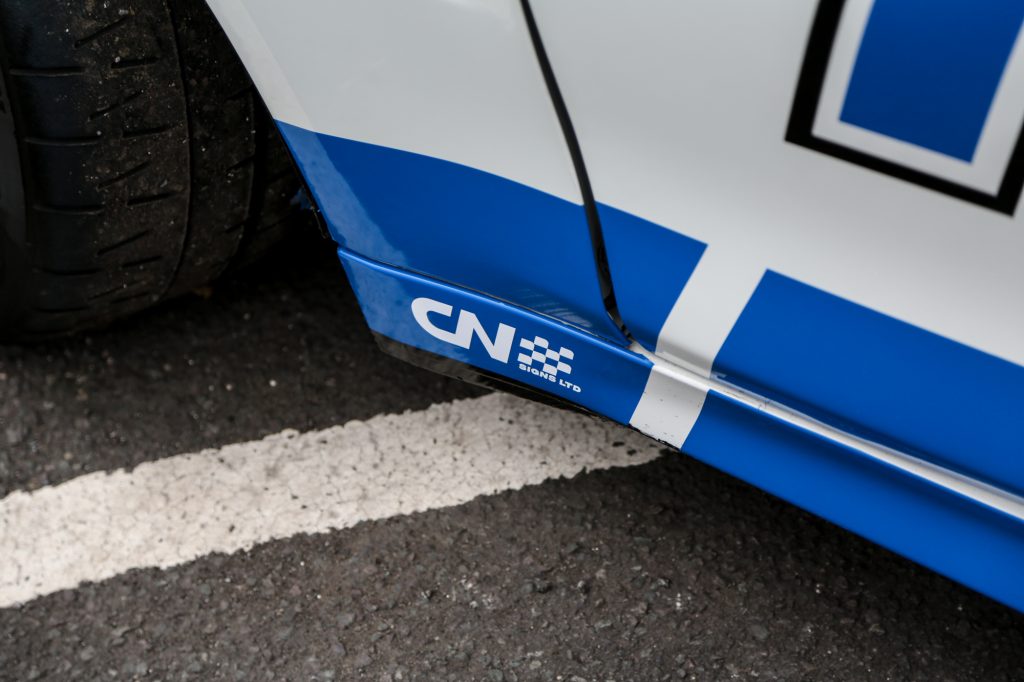 Livery Reveal
Check out the images below of the M4 GT4 in its new guise and let us know what you think!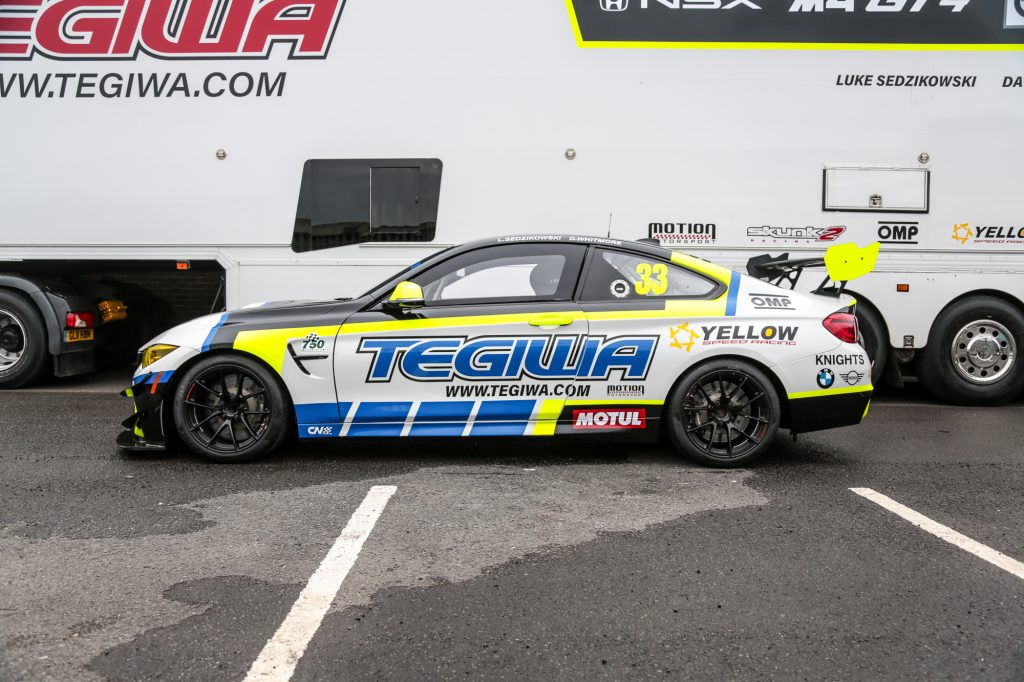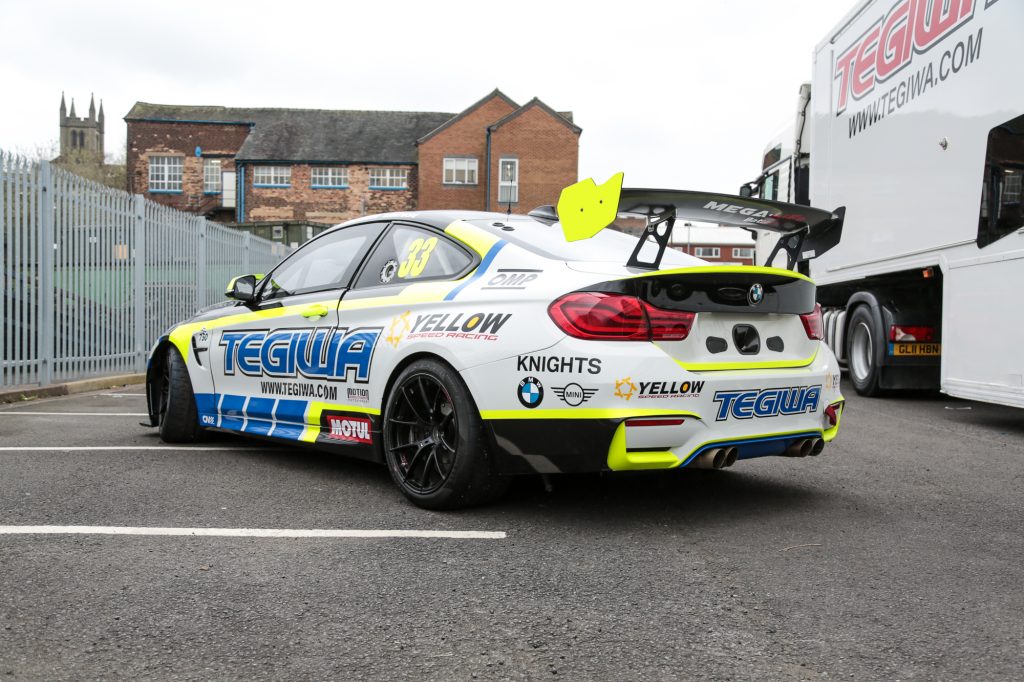 You might also have noticed we've showed our lorry some TLC too, with a lick of fresh paint and a brand-new design to accompany the M4 we're looking forward to getting out on the road in it. We've stayed away from the red that was previously used and gone for a more neutral look with the black and day glow yellow accent. Check out the pictures below!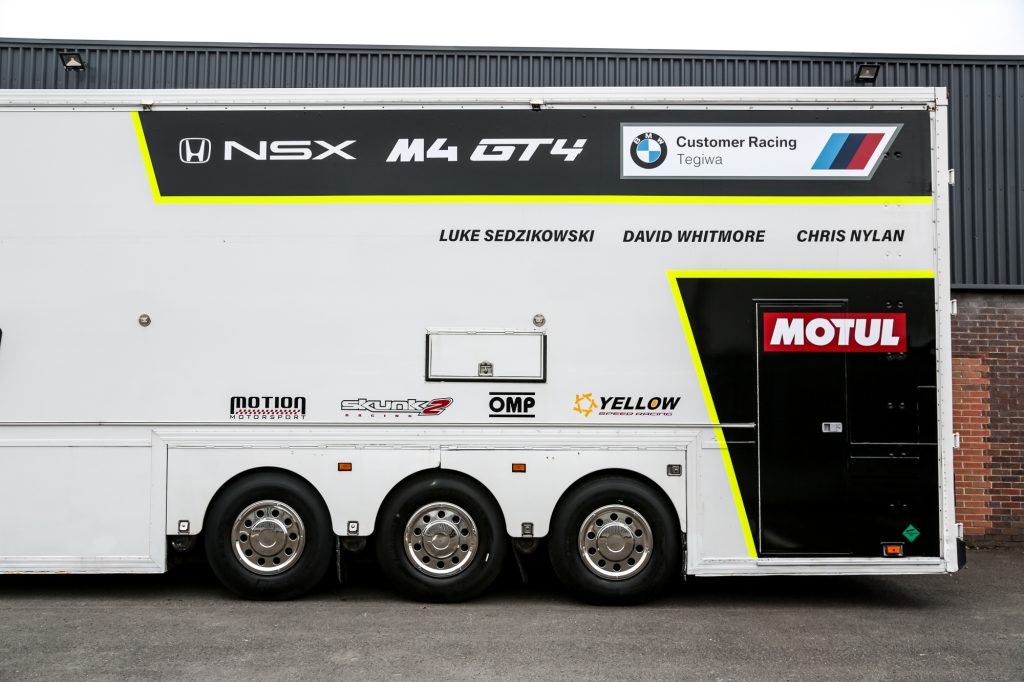 I've personally really enjoyed working on both of these projects and it's been incredible watching the designs come to life from my computer screen onto the vehicles themselves.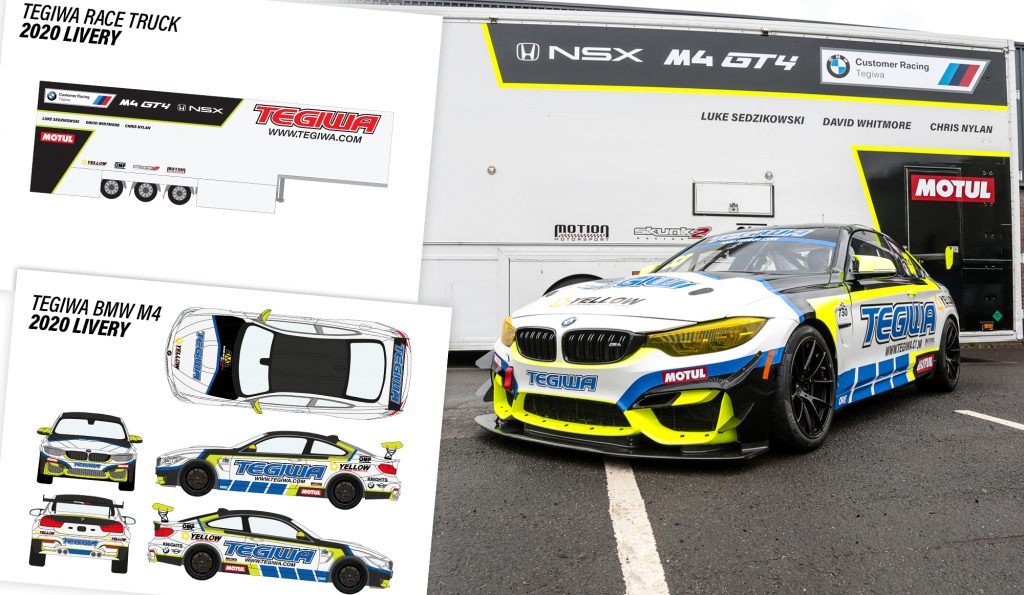 We'd also like to individually thank each of our sponsors, Knights BMW, MegaLife Batteries, Motul, OMP and Yellow Speed Racing. Without these guys backing, we wouldn't be able to put a car on the grid, so it goes without saying how grateful we are to have these incredible brands on board.
It wouldn't of been right to not get the NSX out to have some pictures alongside it's race partner and new look lorry. So out it rolled out of the workshop and into position, looking as good as it did the first day that had it's livery applied! Not a bad looking line up, eh?!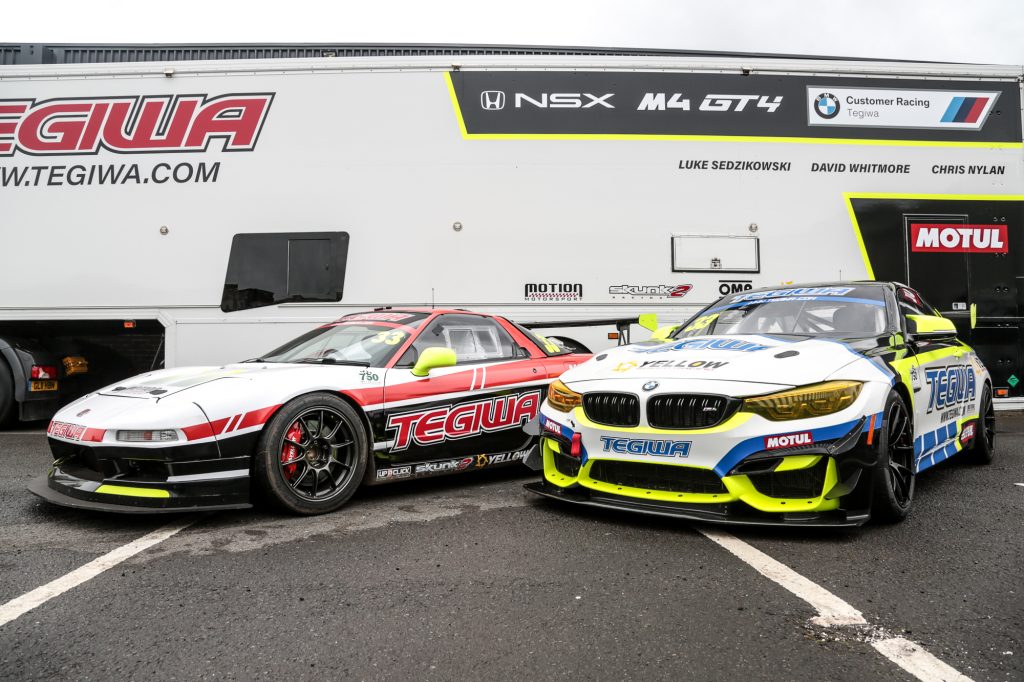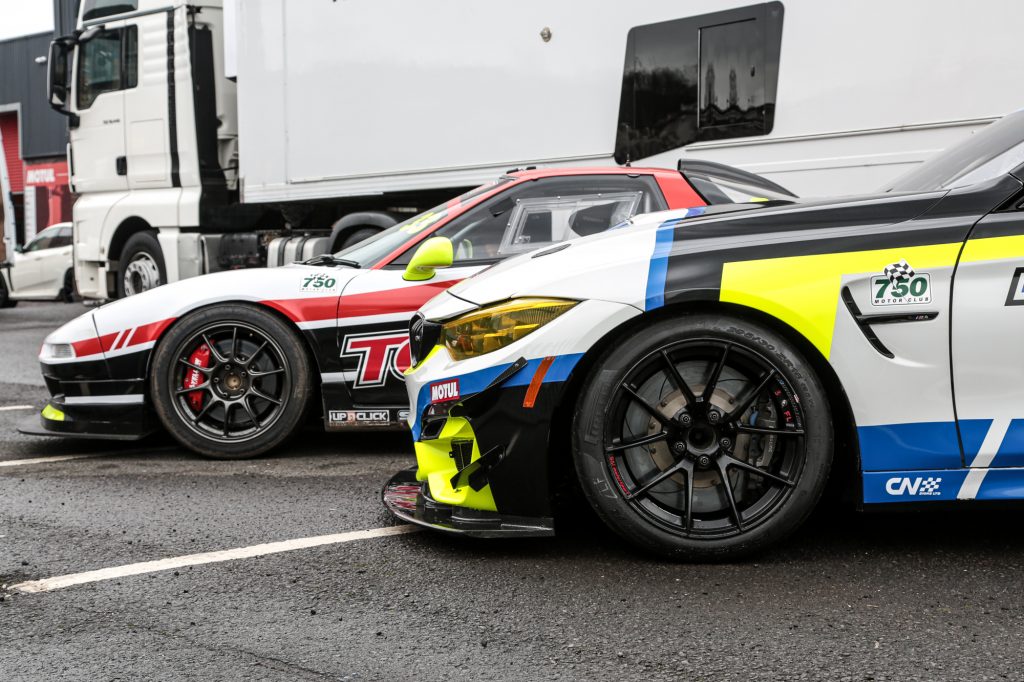 Testing
Since the last update, the M4 has benefited from seeing some track time at Oulton Park were Luke got to see what it could really do for the first time. Although we were mainly greeted by a downpour of rain throughout the day, the car performed faultlessly and judging by the huge smile on Luke's face when he came back into the garage after his first session the car is everything he could of wanted and more.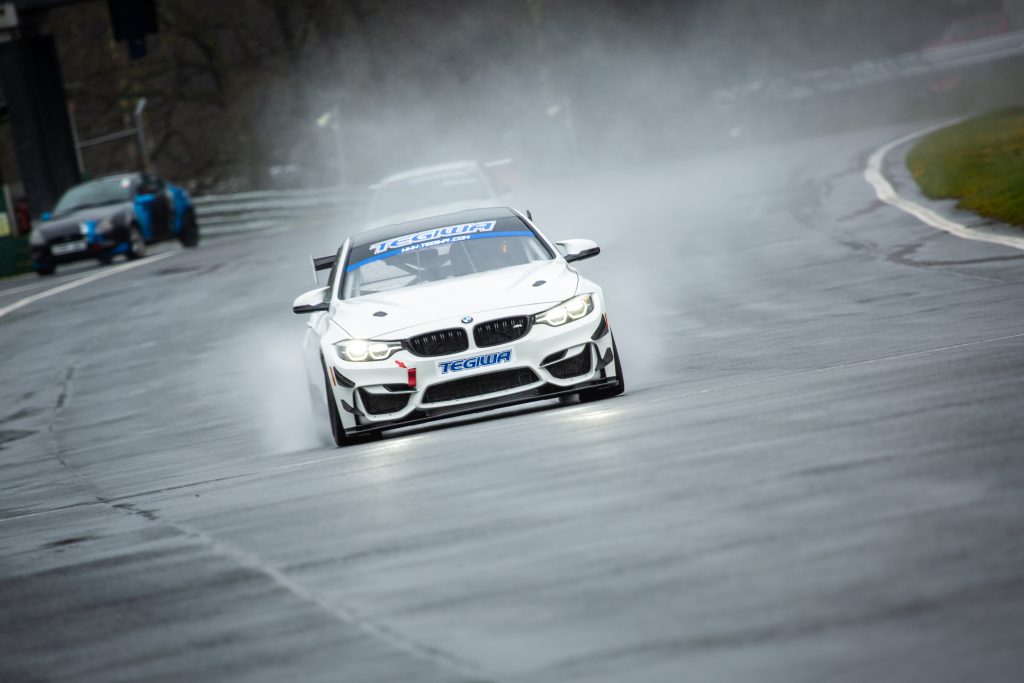 We're confident that when Luke and Dave familiarise themselves with the car properly, we'll be seeing some incredible lap times and a few more first place trophies to add to the collection!