Tegiwa's Ultimate Track Day Tyre Test
Performance tyres can be a minefield when it comes to choosing the 'best' rubber for your vehicle. Often the internet can provide a somewhat biased opinion based on what people want the hero to be. However, choosing the right tyres can help shave seconds off your lap times and provide a much more confidence-inspiring drive, after all, they are the only component of your car that provides contact with the surface of the track!
Chances are, you've probably seen our YouTube video of this test, but if you haven't, you can check it out here!
The test…
We lined up a selection of 7 popular track orientated tyres to put through the test around Oulton Park. To make it as fair as we can, we ran the tyres on the same car each time. Due to the test day being 30 minute sessions, we tested 2 different sets of tyres per session within a 15 minute slot. After the wheels were fitted, Luke took the car out for a couple of laps to get the tyres up to temperature and then brought the car back into the pits to bleed the tyre pressures to around the 29/30 psi mark. Of course it's not the perfect scenario, but each tyre got the same amount of time which meant that it was a fair test.
We looked at plenty of different variables throughout the tests such as lap times, warm-up times, predictability and how much fun they provide.
The car…
The test mule was our Honda Civic Type R FN2. This is fairly representative of most capable track cars that grace UK tracks, benefitting from simple upgrades such as an exhaust, coilovers, intake, helical LSD and a roll cage. Our FN2 weighs 1,380kg whilst producing 220 horse power, this gives a power to weight ratio of 160bhp/ton. You can check out the full build breakdown of the car, here.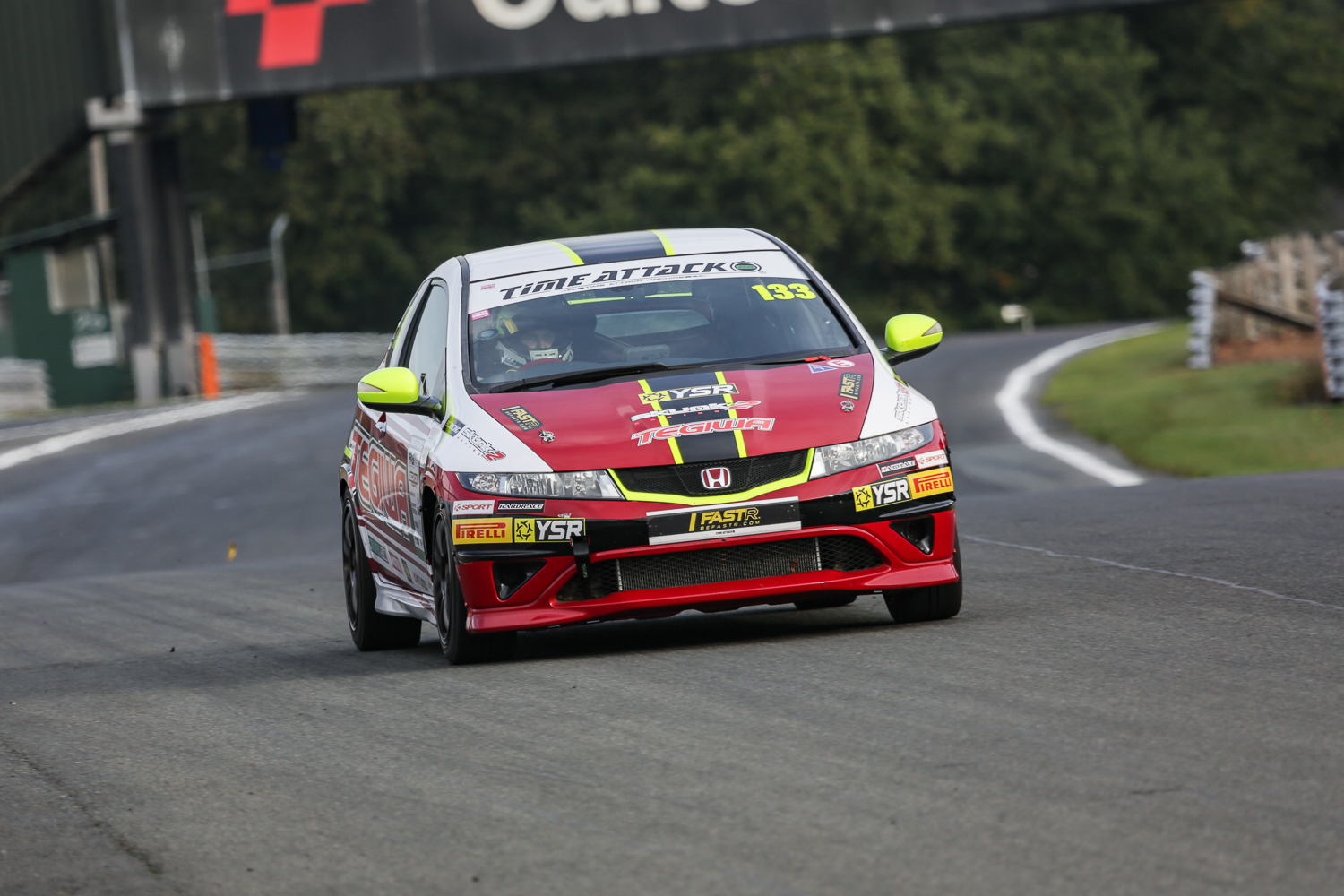 The wheel of choice that we mounted our tyres on are 17″ x 8J Rota Forces. The weight of one of these alloys is 8.84kg. Our car was setup by renowned Honda tuners, Area Motorsport, with the following geometry specifications:
-3.8 front camber
-3.0 rear camber
1mm out front toe
Neutral out rear toe
The driver…
The man behind the wheel is Tegiwa Imports director, Luke Sedzikowski. No stranger to a race car or track day, Luke has been racing competitively since 2014 and most recently became the 2021 Time Attack Pro 2WD Champion. He's raced everything from a CRX, NSX and an M4 GT4 and plenty in between too!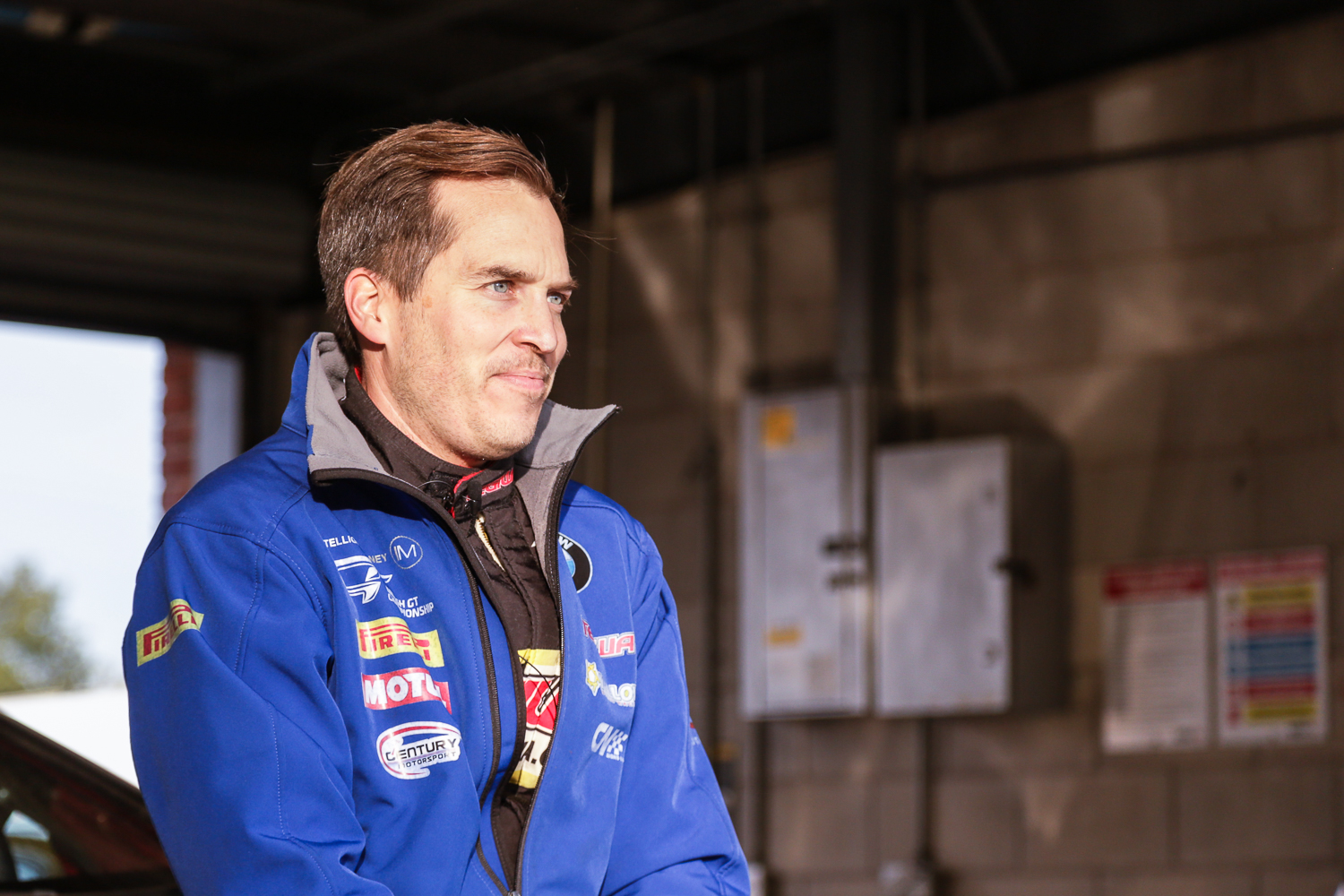 The contenders…
The sizes that we tested were all 225/45/17, however, the MRF ZTR is a 215 wide tyre as unfortunately a 225 isn't being produced at the time of writing.
Price: £131.28 per tyre
Weight: 10.6kg per tyre
E-Marked: Yes
Lap Time: 2.02.263
Official Statistics

External Rolling Noise: 71db
Wet Brake Distance: E
Fuel Consumption: F
First up in our tyre test was the Zestino Gredge 07RS. This is a tyre that is suitable for road use as well as the track and is comparable to the NS-2R and AD08RS.
Here's what Luke said: "The Zestino is a great tyre if you daily drive your car and do the occasional track day. It felt ace when driving at 70%, which is pretty much all you can do on a track day anyway. When you start asking a little bit more from them, the tyre wasn't able to keep up with the car unfortunately. On the fast lap, the car felt a bit understeer-y as well as a big slide through Cascades. They definitely needed scrubbing in as they're quite lairy from new. I experienced the ABS kicking in frequently too."
Price: £168 per tyre
Weight: 10.54kg per tyre
E-Marked: Yes
Lap Time: 2.00.194
Next up we tested the MRF ZTR. These are the control tyre in the Type R Trophy and are known to be very manageable in the wet as well as the dry.
Here's what Luke had to say: "After the Zestino's, straight away the car felt really pointy, even when cold. These also felt quick too, which was reflected in the lap time. It was easy to change direction and the car felt very controllable with no ABS kicking in at all. The lap time was the best I could do at the time, but I think there's more to give from them with less traffic. The tyres are very impressive and the car felt more of a race car on these."
Price: £240 per tyre
Weight: 9.16kg per tyre
E-Marked: Yes
Lap Time: 2.01.134
Official Statistics

External Rolling Noise: 71db
Wet Brake Distance: B
Fuel Consumption: E
The Pirelli Trofeo R was the most expensive tyre in our test, at £240 per corner. Luke is no stranger to this tyre after using them throughout his 2020 Time Attack campaign on his K24 Honda NSX. This is also the lightest tyre out of the bunch too, weighing in at a mere 9.16kg per tyre, 2.32kg lighter than the heaviest tyre here!
Here's what Luke said: "These tyres didn't feel as good as I was expecting. The Civic being a front wheel drive car, struggled to get the rear temperatures up which really hampered the performance of the Pirelli. On a rear wheel drive car you can bring all tyre pressures up equally and they perform much better, as I've experienced with my NSX and M4. These tyres didn't inspire much confidence, even when warm, as they car felt very nervous and resulted in both oversteer and understeer."
Price: £155 per tyre
Weight: 11.48kg per tyre
E-Marked: Yes
Lap Time: 2.00.256
Official Statistics
External Rolling Noise: 72db
Wet Brake Distance: D
Fuel Consumption: D
Nankang's AR-1 track and race orientated tyre was next up in our test. We've had plenty of experience with these before as these were our tyre of choice in the Club Enduro championship with our M4.
Here's what Luke said: "I was really impressed with the AR-1 even from the out lap, they worked straight away without really having to warm them up. The car felt very balanced and predictable, it was great on the brakes too. During the session they didn't 'go off' and the car behaved exactly as expected. I would say the feel of these was marginally better than the MRF and the lap time was pretty much identical even though the track has probably a got a little bit slower. In a true back to back test, I'd expect the AR-1 to be little bit quicker than the MRF. These would definitely be my first choice without a doubt if I was competing in sprint racing or a hill climb event."
Price: £95 per tyre
Weight: 11.08kg per tyre
E-Marked: Yes
Lap Time: 2.02.691
Official Statistics

External Rolling Noise: 71db
Wet Brake Distance: B
Fuel Consumption: D
The NS-2R is the cheapest tyre that we tested. It's predominantly a road tyre that is perfect for your daily driver that does occasional track days. This tyre is comparable to the AD08RS and Gredge 07RS.
Here's what Luke thought: "These were 2 seconds slower than the AR-1 but when they're over £200 cheaper for a set and you can drive on them all year round, they represent excellent value for money. They did take a while to 'come on' and initially felt a bit sketchy. It felt a bit like driving on the edge due to the grip that was available but it was very consistent as the laps that I put in all had very similar times. Quite simply, it doesn't offer the same levels of grips as the other tyres here. Having said that, it's an amazing all rounder which would be my number 1 choice for a road tyre that performs well on track. It felt very predictable and consistent but just lacked the out right grip to put in a fast lap."
Price: £181.20 per tyre
Weight: 10.42kg per tyre
E-Marked: Yes
Lap Time: 1.59.568
Our only non-legal road tyre that we're testing is the Dunlop Direzza. It's no surprise that these are the fastest out of the bunch, but that's to be expected from a tyre that's purposely built to perform on the track.

Here's what Luke said: "Wow! This is the hero tyre for sure. The car felt great on the Direzza's with plenty of time left in it to set an even quicker lap time. The time that I put in doesn't reflect what the tyre is capable of as the pressures shot up and way out of the window. Due to the session being so short, there wasn't enough time to bleed them back down to an ideal temperature but they still gave the best lap time here by a good margin. It didn't have as much grip out of the box as the Nankang AR-1, but after half a lap they came into a world of their own and felt really rewarding."
Price: £132.62 per tyre
Weight: 10.92kg per tyre
E-Marked: Yes
Lap Time: N/A
Official Statistics

External Rolling Noise: 70db
Wet Brake Distance: B
Fuel Consumption: D
Unfortunately, due to circumstances out of our control we didn't have chance to test the Yokohama's. However, we're hopeful to get another tyre test booked in, so watch this space so we can put them through their paces!
Conclusion
Of course, you're able to draw your own conclusions from the test but the reality is that we've got 2 categories of tyres, a road based tyre and a track based tyre. We don't think there's any real winner here, each tyre has its place. Plus, you're very likely to see different results on different cars.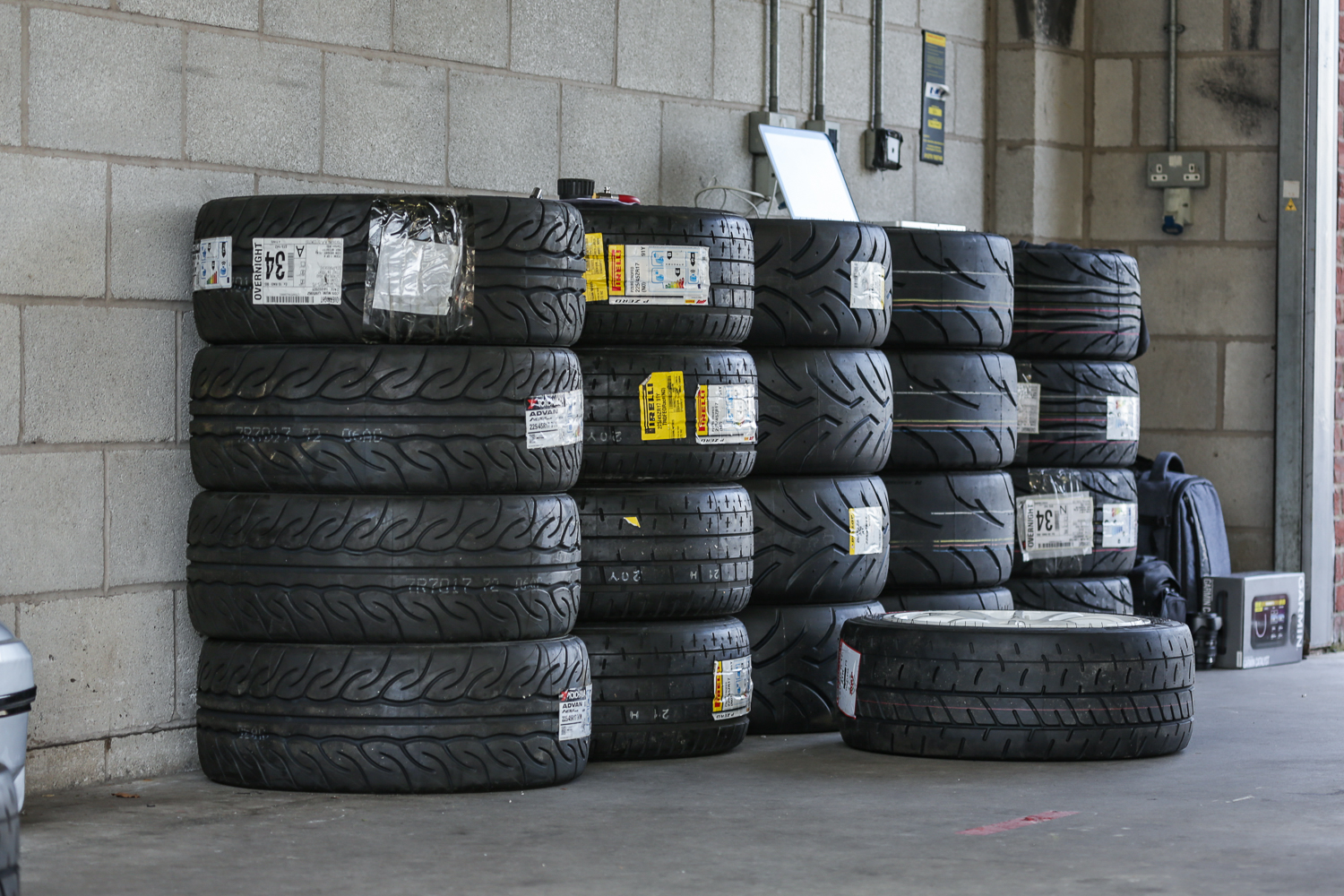 Road based tyres
When comparing the NS-2R and Zestino Gredge against each other, the NS-2R was a better feeling tyre that didn't bring on the ABS light like the Zestino did. Furthermore, the NS-2R provides better wet grip and is £35 per tyre cheaper too. However, the Zestino was 0.6 seconds quicker in comparison so it's swings and roundabouts. It goes without saying that different cars will have different effects on each tyre, but the fact they were both within 2 seconds of the out and out track tyres mean that either of these tyres will be great for anyone who does the occasional track day whilst wanting to keep the same tyres on whilst driving there.
Track based tyres
The MRF ZTR isn't available in the size that we were testing, but the guys at MRF were happy for us to run a 215, against the 225's. They were confident that it'd provide enough grip and pace to keep up with the rest. With a bit more setup on the car, Luke was confident he would have broke the 2 minute lap time as they felt balanced and provided good braking.
We already knew that the AR-1 was going to be up there as it's previously been used as the control tyre in M3 Cup. Like we've mentioned, the Nankang is fantastic right from the off. In Luke's words, "by turn 1, you can be driving the car flat out." So for anybody doing hillclimbs or sprints, this would be our go to option.
The wet grip of these tyres isn't potentially as good as the road going tyres, but we know from experience how well the MRF performs in the rain due to it's sharp edges. The AR-1 is also OK in the rain too, so long as you can keep the temperatures up.
A tyre we had high hopes for, the Pirelli Trofeo R. These always take a while to get up to temperature and when they're in the zone they provide excellent grip and feel. However, during the time we had them on the FN2, it was hard to get the heat into the rears. We know that the pace was there because even though the actual lap time wasn't that good, the predicted lap time showed that it could equal the Dunlop Direzza. With it being the lightest tyre of the bunch, this could be a considering factor for those hunting out and out performance or a certain power to weight.
The MRF, AR-1 and Trofeo are road legal, so you can drive to the track, do your day and then drive home again, unlike the Direzza. This is a list 1C tyre so not every championship can use it, but if you're racing then this should be a major contender. After half a lap the tyre was up to temperature and provided consistent grip and got faster and faster. Even with an increased tyre pressure the Direzza set the fastest time of the day with plenty left to give.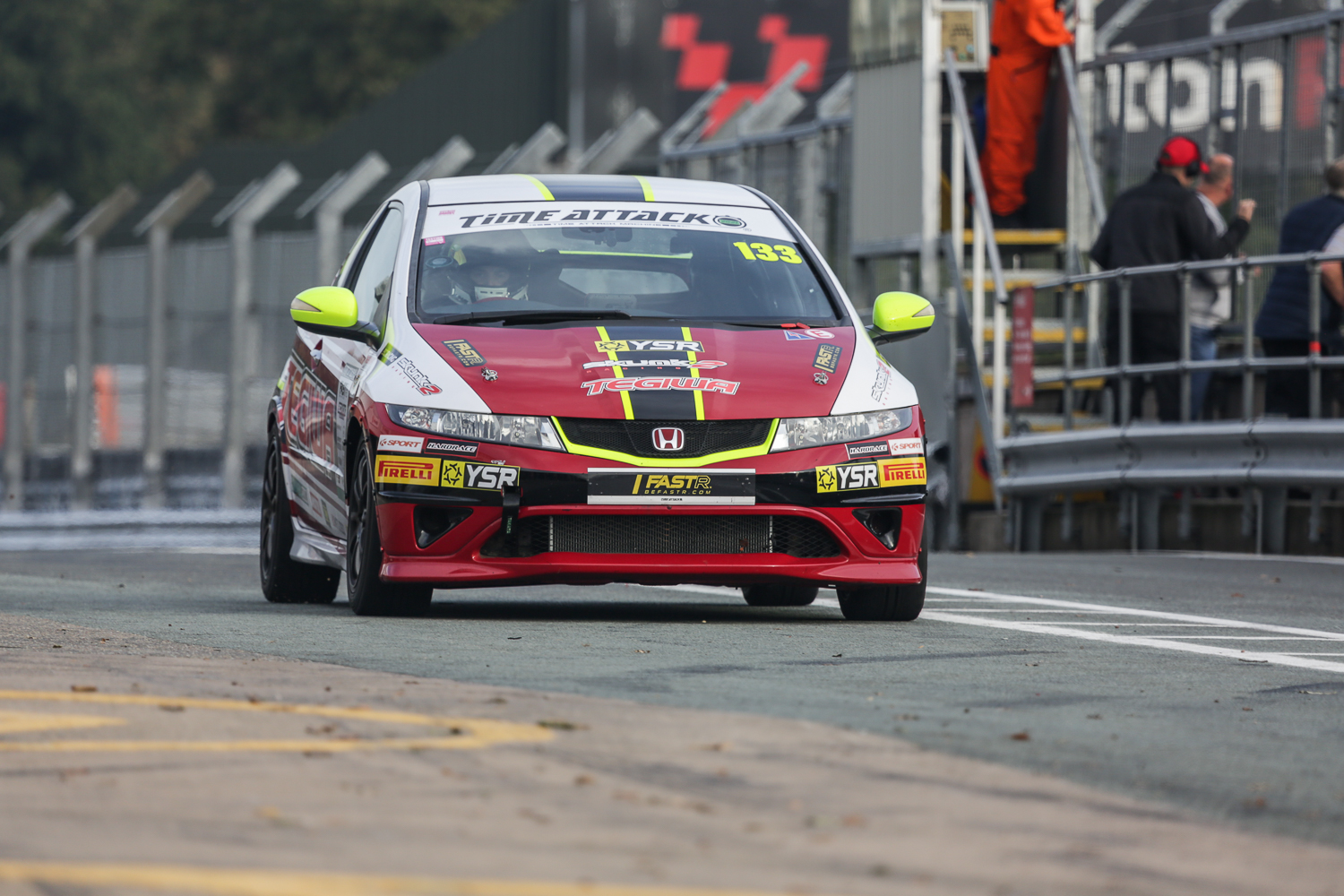 In short:
We think the big tyre debate will continue for the foreseeable. Everyone will still have their favourites and something different to take from this but hopefully we've provided enough information for you guys to draw your own conclusion! Hopefully, we'll be able to bring you another tyre test and put some other contenders through their paces in the future too. Let us know what tyres you'd like to see hit the track next…
Please note that pricing is correct as of October 2021.