Essential Track Day Preparation Guide
Keen to get your car on some track days to see what it can really do? Well, here's our guide to getting the most from your car and budget in preparation for getting the most out of your track time.
First and foremost, we believe that the most essential thing you can do in the lead up to your track day is to get your car serviced properly and give it a thorough check over. Although your car might be standard or slightly modified, when you take your car on track it's going to be operating pretty much flat out all day, with the car most likely being pushed to the brink of its capabilities, there's a few jobs to do before it starts falling apart or melting!
Fluids
The first things you should be checking and refreshing during the service is engine, gearbox and differential oil as well as brake fluid.
We'd recommend fresh engine oil and brake fluid before you head out on your big day as the car will get extremely hot, and your engine isn't going to like running old, thin oil.
Tyres
At the very least you should make sure that your tyres are in good condition. They should have plenty of life left in them and no cracks or tears. Don't forget, if this is your daily and you're not towing the car to the track, you're going to need to drive home on the same tyres you arrived with. If you do happen to be running unbranded tyres, then it's worth upgraded to a fast road tyre or a track orientated one like Nankang NS-2R's. We can't stress enough how important healthy tyres are, as these are the only part of the car that's in contact with the surface, they shouldn't be overlooked.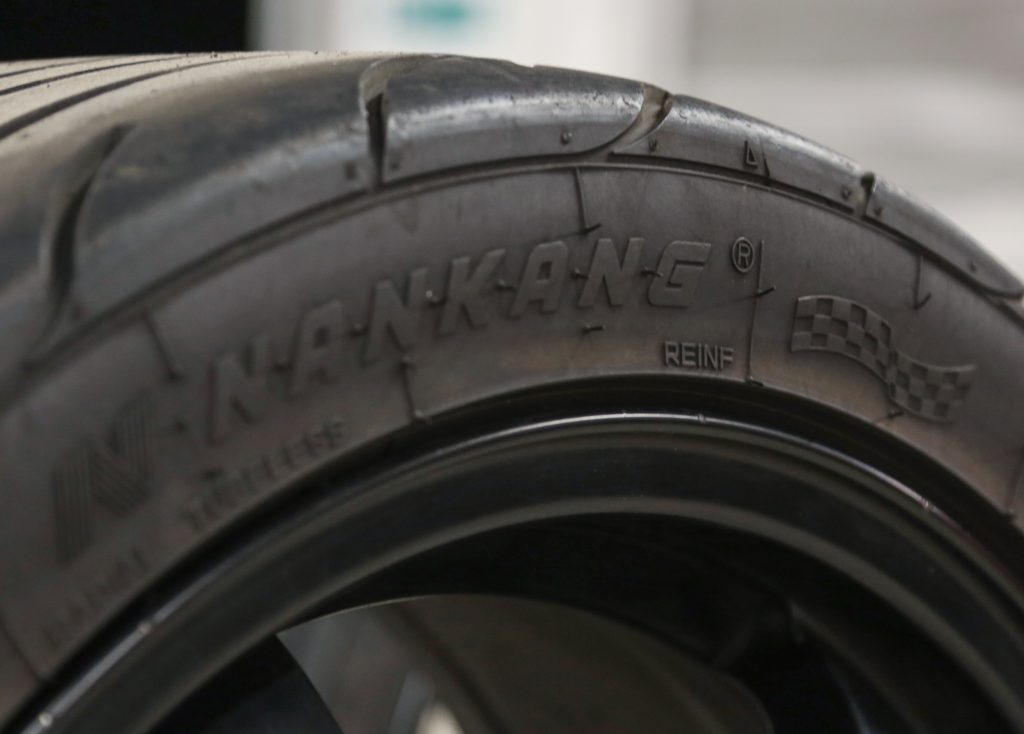 Inspection
Inspect your cars bolts and clips and ensure that they're all tight and nothing is untoward or loose. Crucial components that you should be checking are engine mounts, brake bolts, exhaust fixings and suspension fixings. No matter how tight you think your car is, it's always worth checking as you don't want your car falling to bits on the track!
Essential Modifications
Before you go bolting big turbo kits on to your vehicle, here's a few choice upgrades that will make a big difference without breaking the bank.
Tyres
This should definitely be the first modification when it comes to track days, as tyres are the only thing that are making contact between your car and the surface of the track. Now we're not saying you should go out and buy slicks but a fast road/track orientated tyre like Yokohama AD08RS are sure to provide you with all the grip you should need without clearing your wallet out.
Wheel Nuts
The things nightmares are made of are your wheels coming off whilst pushing your car hard around the track. You'll need to make sure that the collars are seated against the bare metal of the wheel to stop this happening, especially if you've just had your wheels painted or powder coated. It's good practice to check that they're tight after each run and torque them up throughout the day. A set of Muteki wheel nuts are a great upgrade and will stand up to the extreme heat of track days without getting worked loose and chewed up after many times of torquing them up.
Weight Reduction
Removing unnecessary weight with things like rear seats, carpets, spare wheel is a sure-fire way to add some lightness to your vehicle and it's not going to cost you a penny. By removing all the unnecessary items you'll improve performance and put less stress on your suspension too.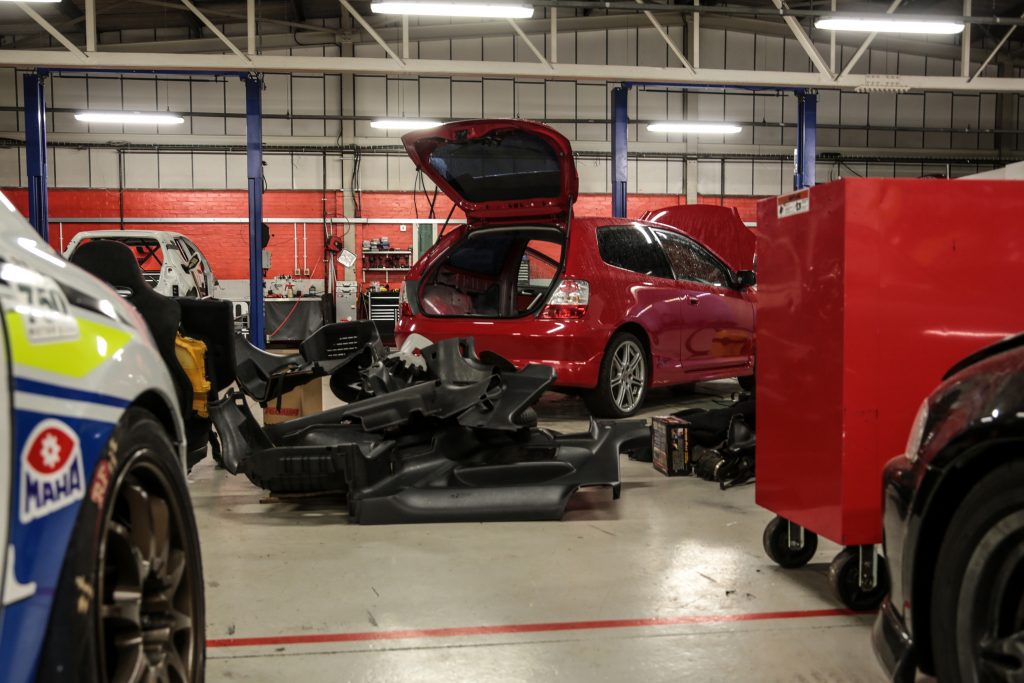 Brakes
You don't need the latest 8 piston calipers and huge discs to have a good time on track. Take the Type R Trophy cars for example, they simply use upgraded brake pads from PBS and Motul RBF600 brake fluid which dramatically prevents brake fading and can be purchased for less than £200, depending on application. Allowing more fresh air to the brakes is also a big win too. Depending on your vehicle you could remove the fog lights and run ducting to the brakes to help keep them cool.
Suspension
Installing a set of lowering springs or if your budget allows, a set of coilovers will make an incredibly big difference to how your car handles and responds. By lowering the car, you'll reduce the centre of gravity and therefore decreasing body roll which'll make for much better cornering. We'd recommend checking out the Eibach or Tein range if you're after a set of springs and the Yellow Speed Racing coilover range, should you be able to spare the expense of a set of coilovers.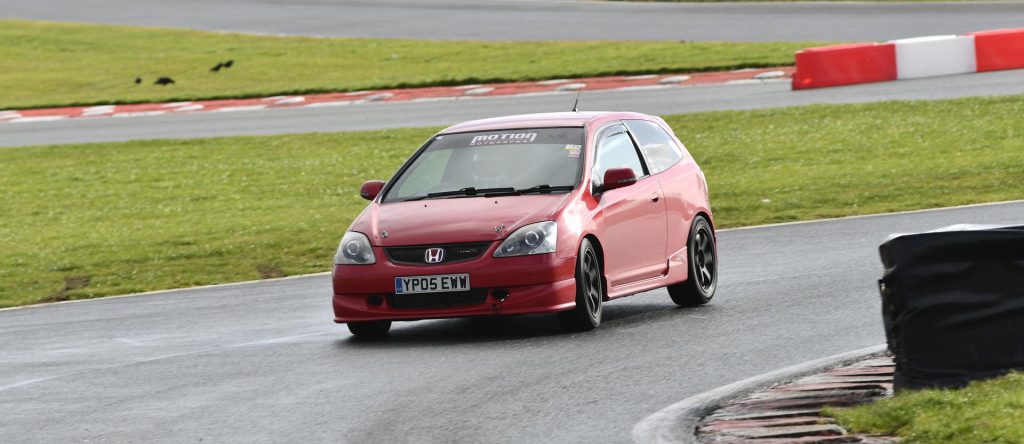 Seating
There's a lot to be said for a decent bucket seat and harness combination for the track. Without these, you might find yourself being flung around the cockpit, clinging on to the steering wheel for dear life. With a harness firmly securing you to the seat, you can concentrate on shaving those last few tenths of your lap times.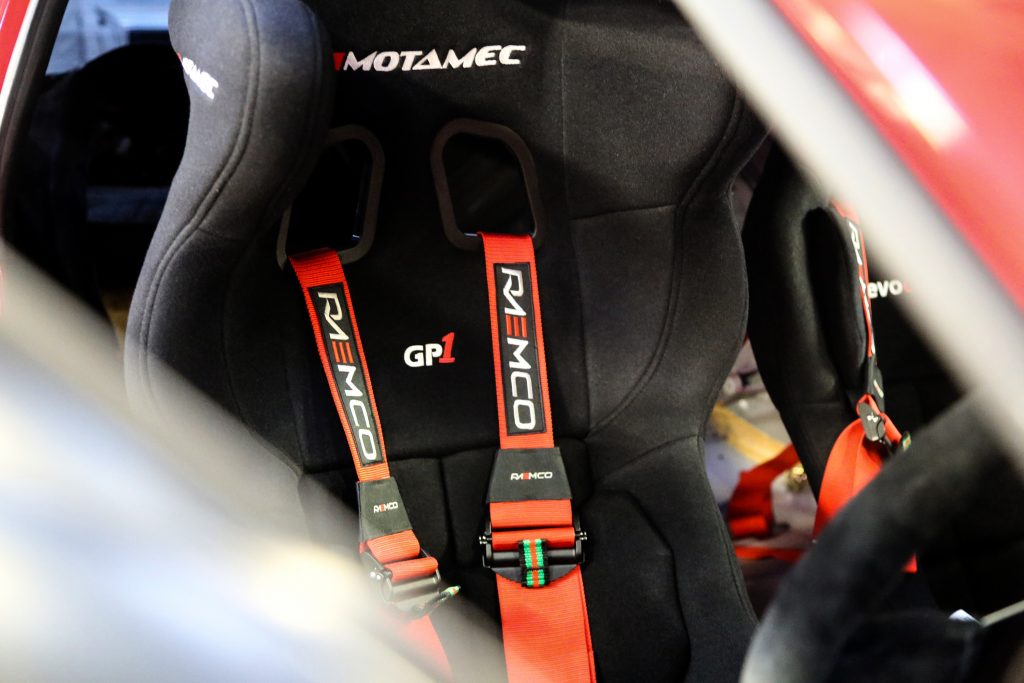 Reliability
As we've previously mentioned, when thrashing your car round at the track all day, things are going to get pretty hot which can cause problems. It's worthwhile upgrading the cooling system and fans to improve reliability. For example, engine driven fans can suffer from problems at constant high engine speeds, so replacing it with a good, quality electric fan is a good solution. You'll also find that heat builds up under the bonnet because there's nowhere for it escape to, by simply installing a well-placed vent or simply opening the bonnet after each session can make a huge difference.
Safety
If you're using your car solely on the track, it's worth thinking about having a roll cage and some sort of fire suppression equipment. Make sure that you go for an FIA or MSA approved cage as cheap 'show cages' offer little to no crash protection and can do more harm than good. Even if it's simply installing a neat Kap Industries bracket that holds a fire extinguisher underneath the passenger seat, that might be enough to save your car should the worst happen.
You'll also need, at the very minimum, a helmet and to have your whole body covered. Although you can normally hire a helmet at the track, it's worth investing in your own as you don't know who's had their head in the helmet before you put it on! The OMP Circuit EVO helmet is more than capable of the job and is reasonably inexpensive too.
Finally, we recommend a set of gloves and boots should your budget allow. You'll want as much feel on the pedals as possible, and a set of thin-soled racing boots will allow this. Gloves will increase grip on the steering wheel, especially on a hot summers day when the adrenaline is flowing and you're dripping with sweat. You'll be able to pick up a set of OMP Tecnica-S gloves for as little as £89 and a set of OMP Sport Boots will set you back just over £100.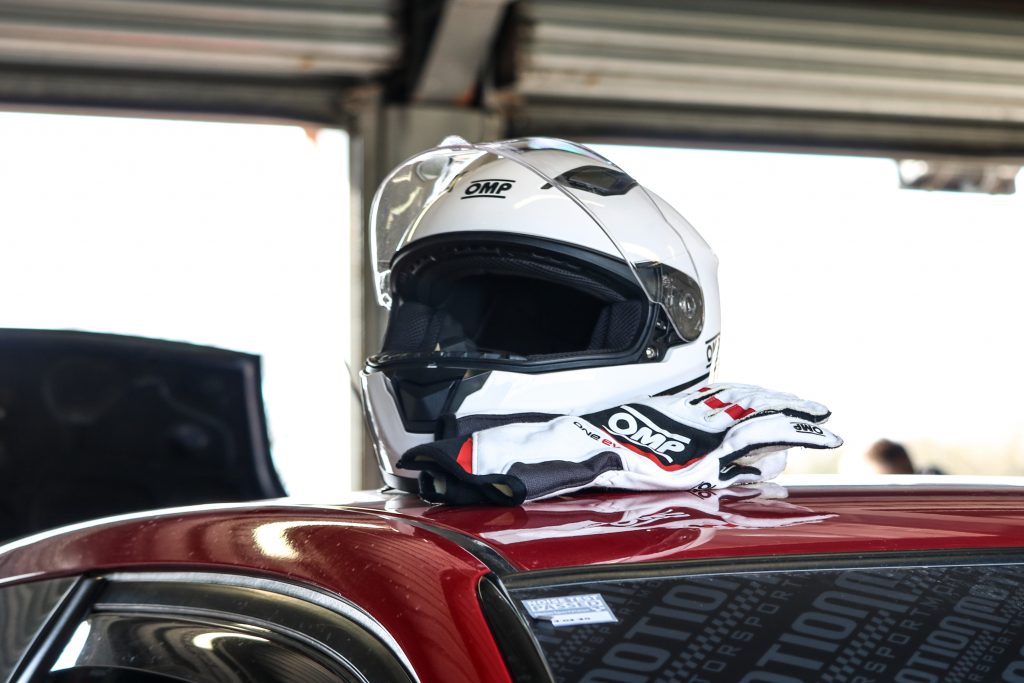 No matter what you do or don't decide to do to your car before you hit the track, the most important thing is to have fun and stay safe!