Toyota GR Yaris – Ultimate Intake Test
It's hard to believe that the Toyota GR Yaris has been out for 2 years now. In that time there's been an infinitude of aftermarket parts hitting the scene with many of them making their way onto our website. Earlier this year, we tested a plethora of GR Yaris exhausts which proved to be popular, so now felt like the right time for us to put a range of GR Yaris intakes to the test.
Now, it can be a hard decision choosing a new intake, with important factors to consider such as performance, acoustics, and aesthetics, all of which comes with different price tags. To help point you in the right direction, we've put together this awesome back-to-back test to compare 7 different intake options for your GR Yaris.
The test…
We've lined up a selection of industry leading intakes to fit to our test car, which we'll then run on the Ti Motorsport Maha MSR500 dyno to see if they increase power output. We'll also make a note of the weight, cost, and any other findings that we came across.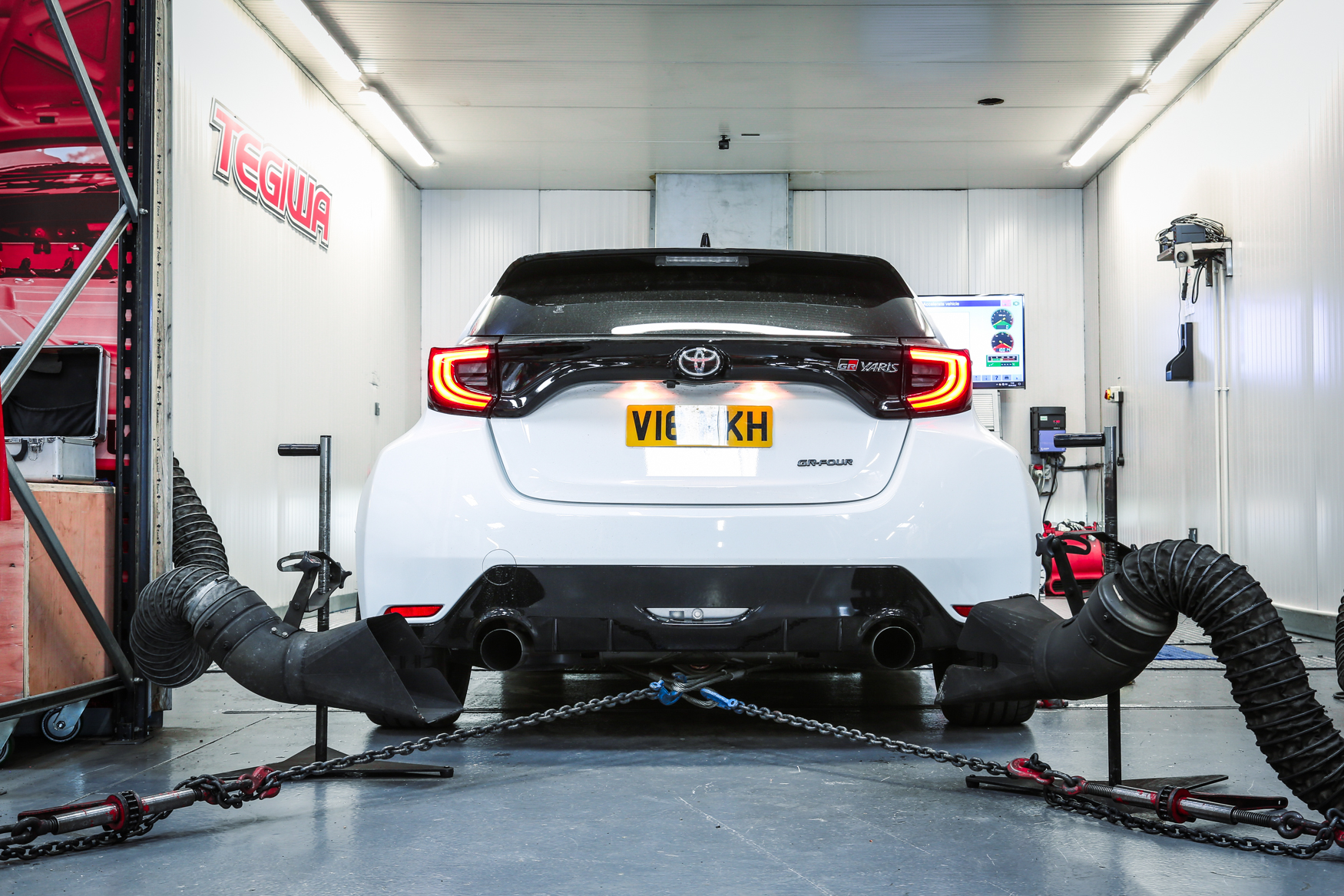 You'd be forgiven for wondering how we're going to test the 4WD GR Yaris on our 2WD dyno, which normally wouldn't be possible. However, Syvecs have made a trick piece of kit that comes in the form of their 4WD controller. This is a standalone diff controller that simply plugs into the car and allows the user to enable 'burnout mode' by simply engaging the handbrake. This means that we can easily put the front wheels of the Yaris on our dyno and carry out a power run as we would normally.
The intakes…
We started the test off by looking at the stock system that is fitted to the car from factory. The stock system consists of an enclosed housing with a panel filter (in this case an ITG panel filter), and air ducts into the housing. The test car also has a Fujitsubo GPF-back exhaust fitted as well as a DTUK tuning box, which we turned off for the power runs. The stock system saw the car produce a very healthy 277 horsepower with 274.6 ft. lbs torque.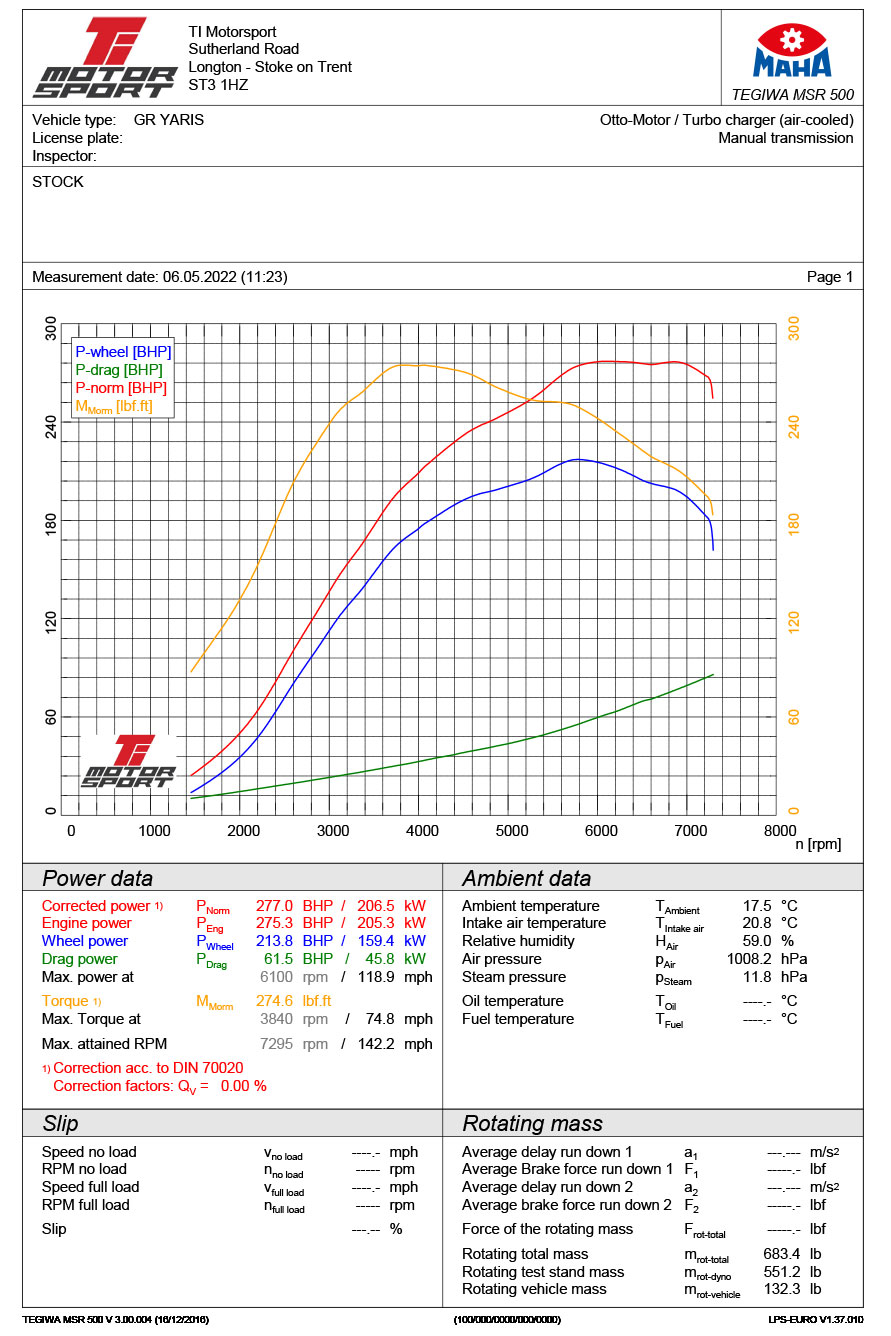 MST Performance
The first aftermarket intake that we fitted was the MST Performance intake kit, this also happens to be the cheapest system in this test too. MST claim this intake boasts an extra 14 horsepower and 15.48 ft. lbs torque @ 5,200 rpm. We found on our dyno that it made a peak figure of 289.2bhp with 272.2 ft. lbs torque. This is a decent gain for the money, and it sounds awesome too! The kit fitted very well, with a replacement inlet hard pipe, which many of the more expensive kits don't come with. Plus, it came with an air freshener, a key ring and a couple of stickers which is always a nice touch!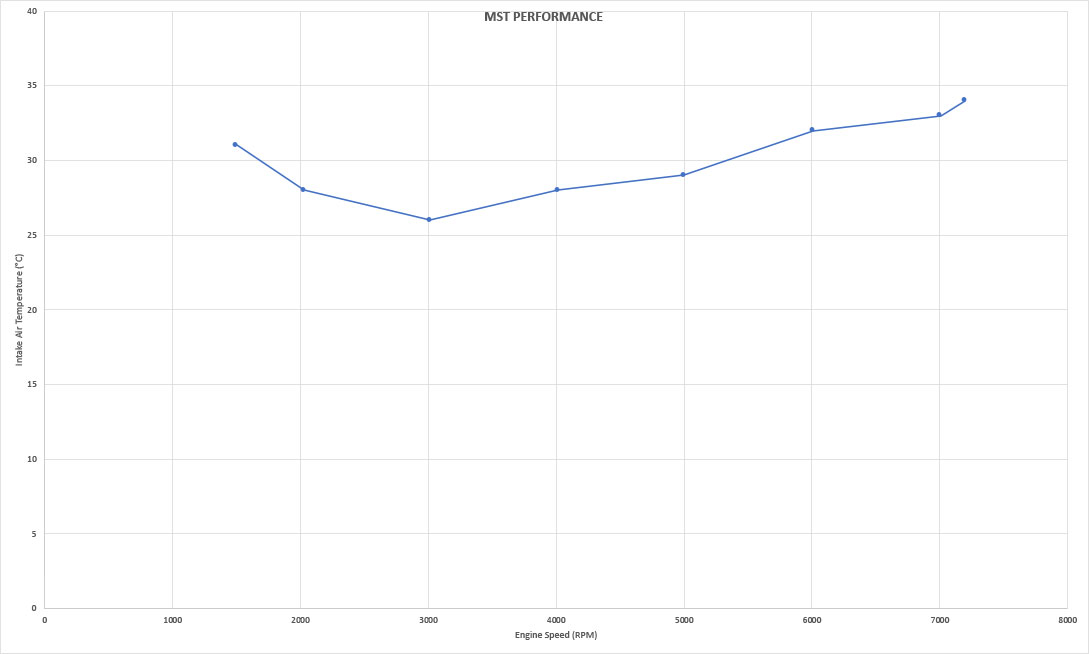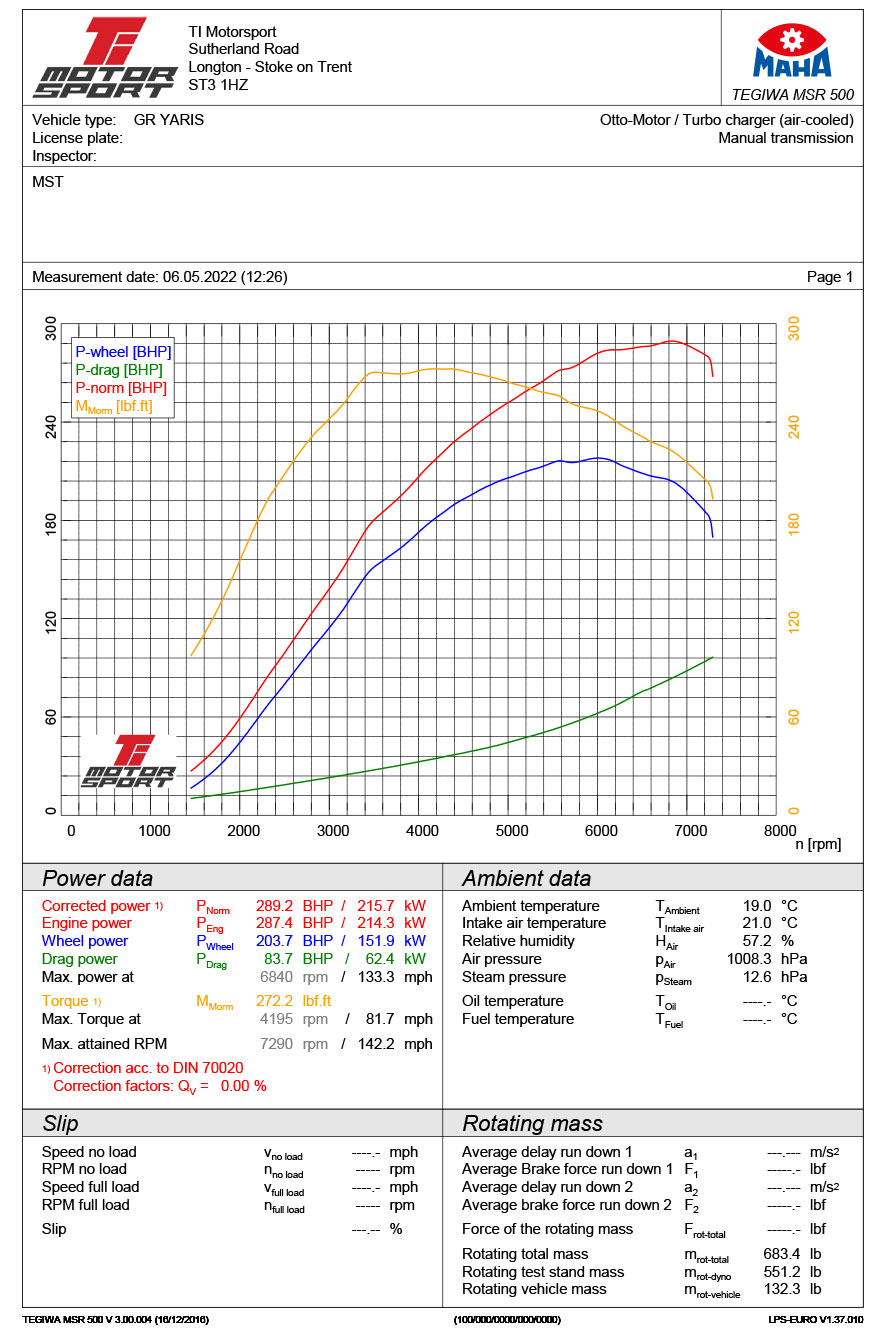 ITG Maxogen Kit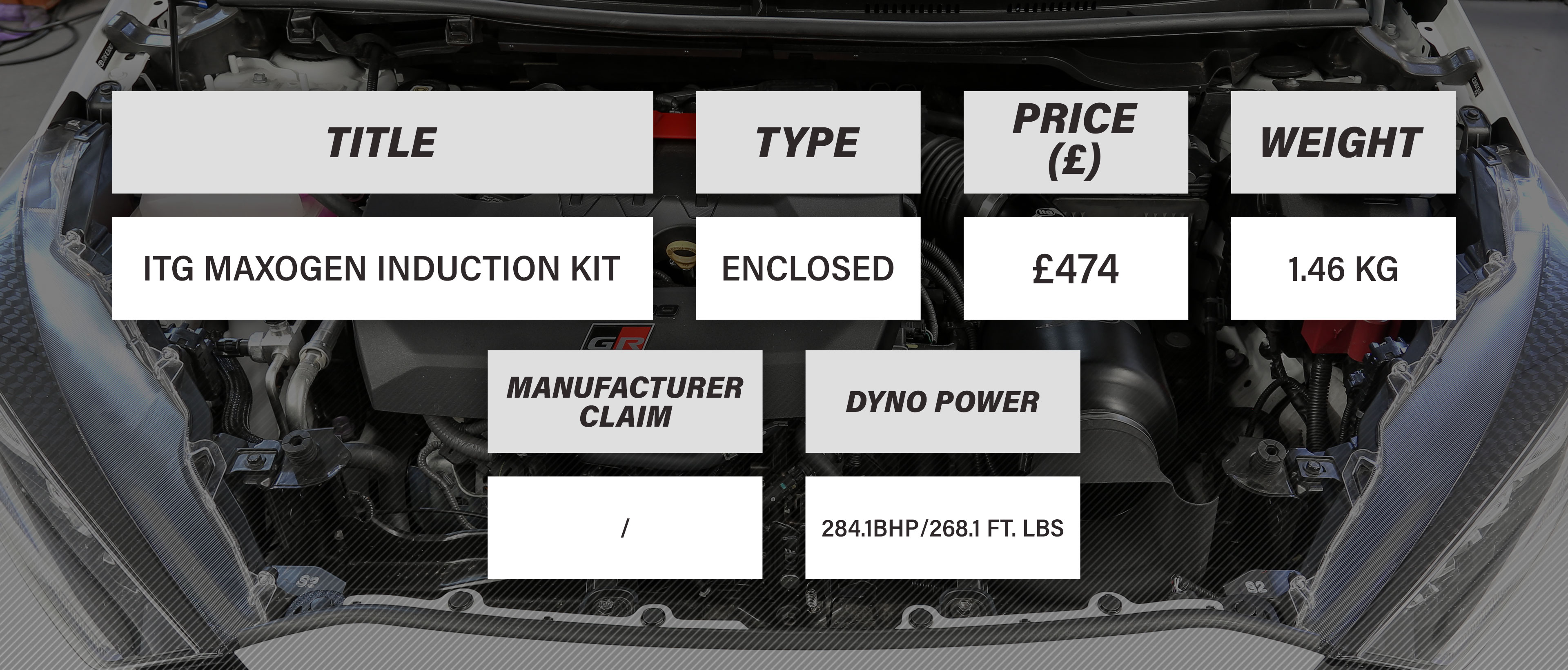 We then moved onto installing the ITG Maxogen Induction Kit, the cheapest enclosed system in our test. Our first impression of the kit was that the textures and colours of each component didn't match. For example, the intake scoop was a raw finish 3d printed component, but the actual filter housing was gloss black. The kit didn't fit as nice as the MST kit either, with the intake scoop fitting quite loose and wobbling about. It also didn't perform as well as the MST with peak power at 284.1bhp and peak torque below the standard airbox at 268.1 ft. lbs. Nevertheless, this is still a super cheap induction kit compared to the others, and the cheapest enclosed system we're testing.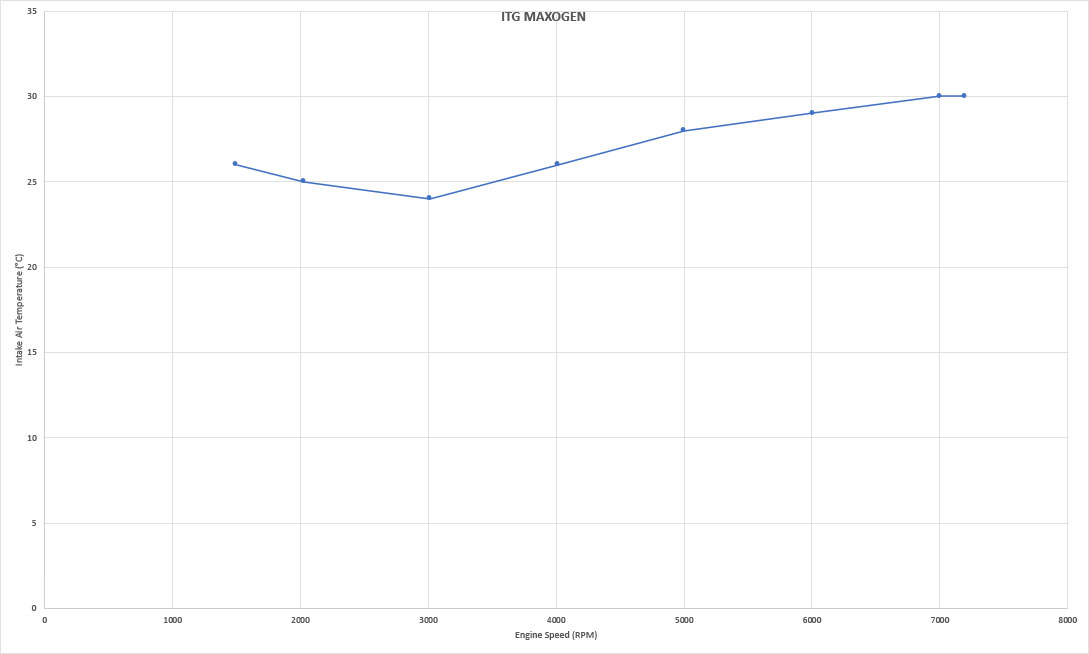 Airtec Motorsport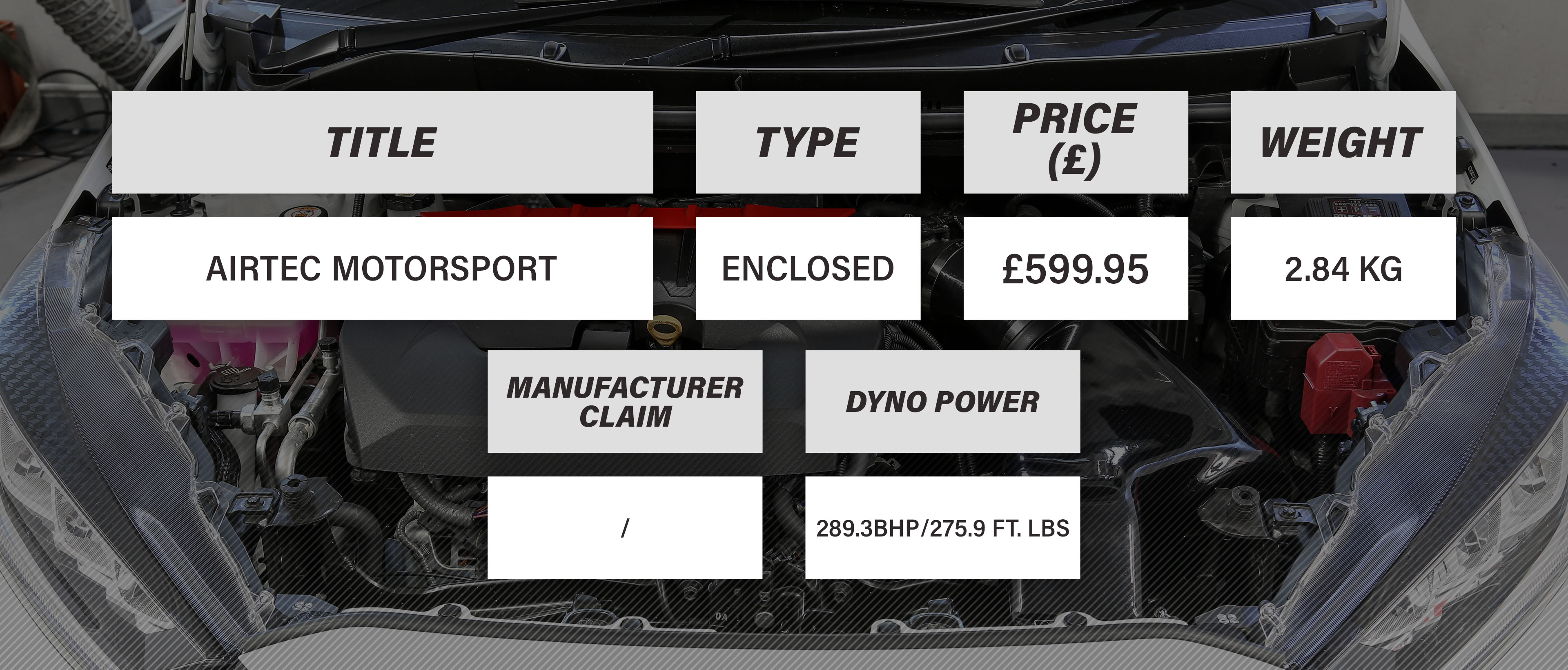 Airtec manufacture an open and enclosed intake kit for the GR Yaris, however, it's just the enclosed kit that we'll be featuring here. Inside the housing is a large group A style cotton air filter which helps to draw in from the front of the intake. Again, this kit didn't fit as nicely as the MST with it feeling quite loose in the engine bay. Performance wise though, this kit delivered. Peak figures saw a high of 289.3bhp and 275.9 ft. lbs torque.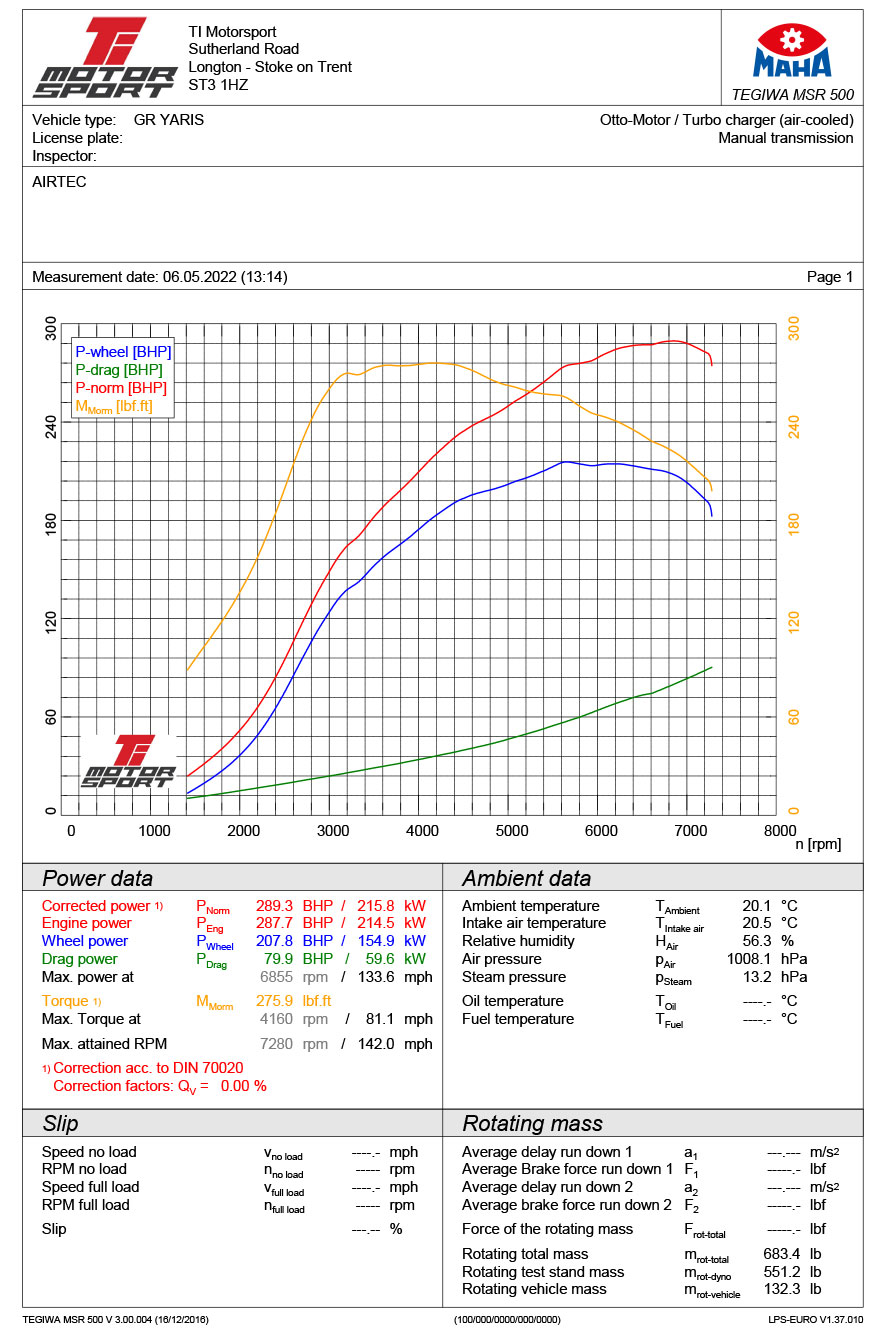 HKS Carbon Racing Suction
The second and most expensive open induction kit in our test was the HKS Carbon Racing Suction Intake Kit. Featuring an iconic HKS red mushroom filter, a carbon heat shield and intake pipe, make this kit one of our personal favourites when it comes to aesthetics. This kit also seemed to produce the loudest 'whoosh' as well. The HKS kit could only muster up a high of 282.1bhp but did produce a staggering 280.8 ft. lbs torque. If you're into iconic JDM performance brands, then it's hard to look past this kit!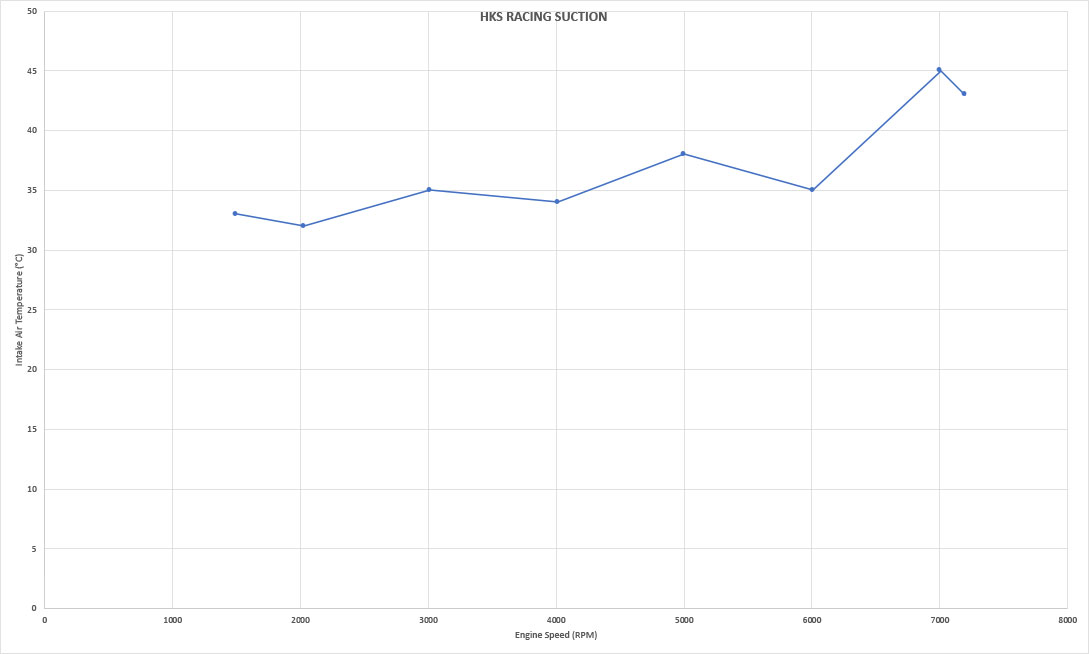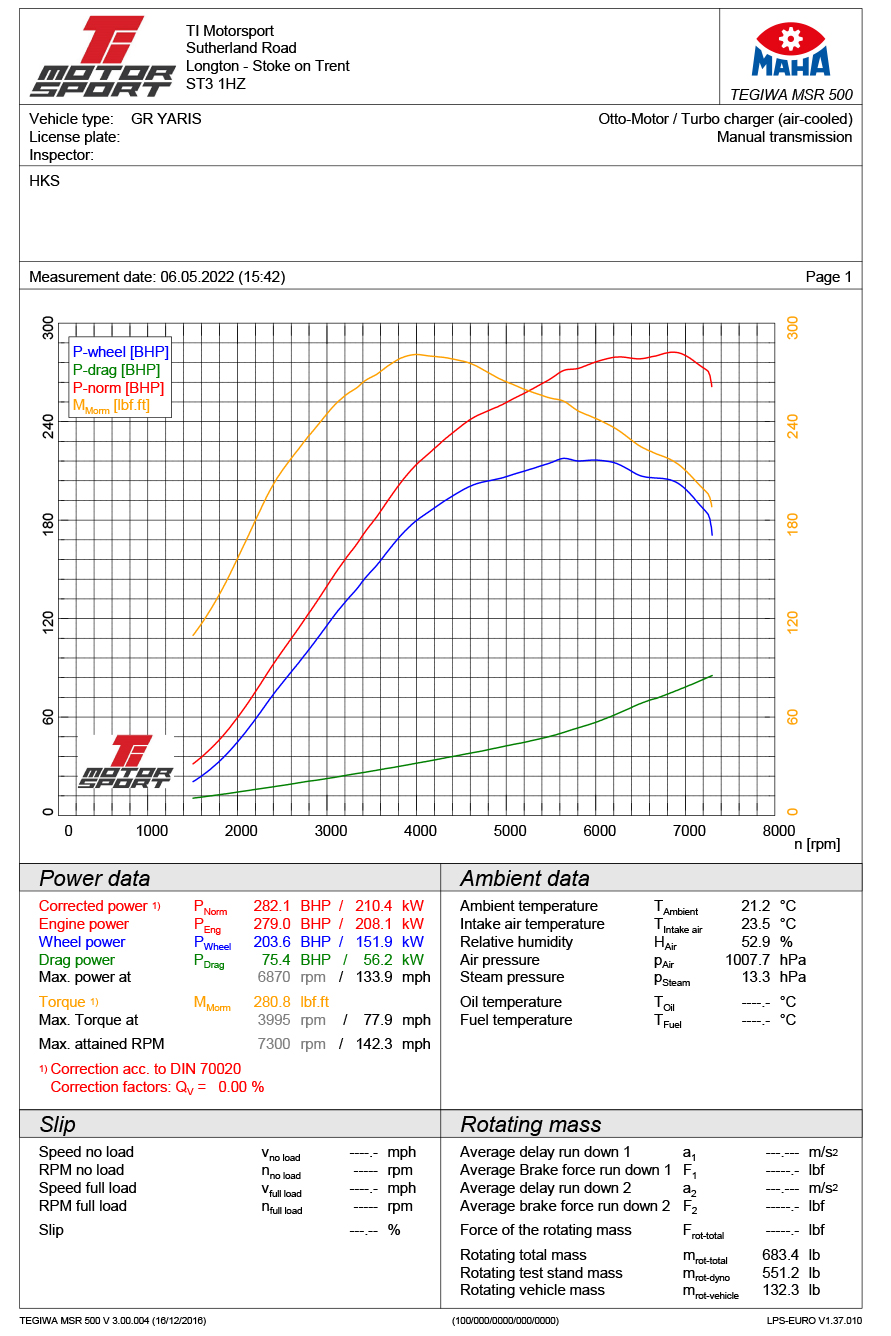 Eventuri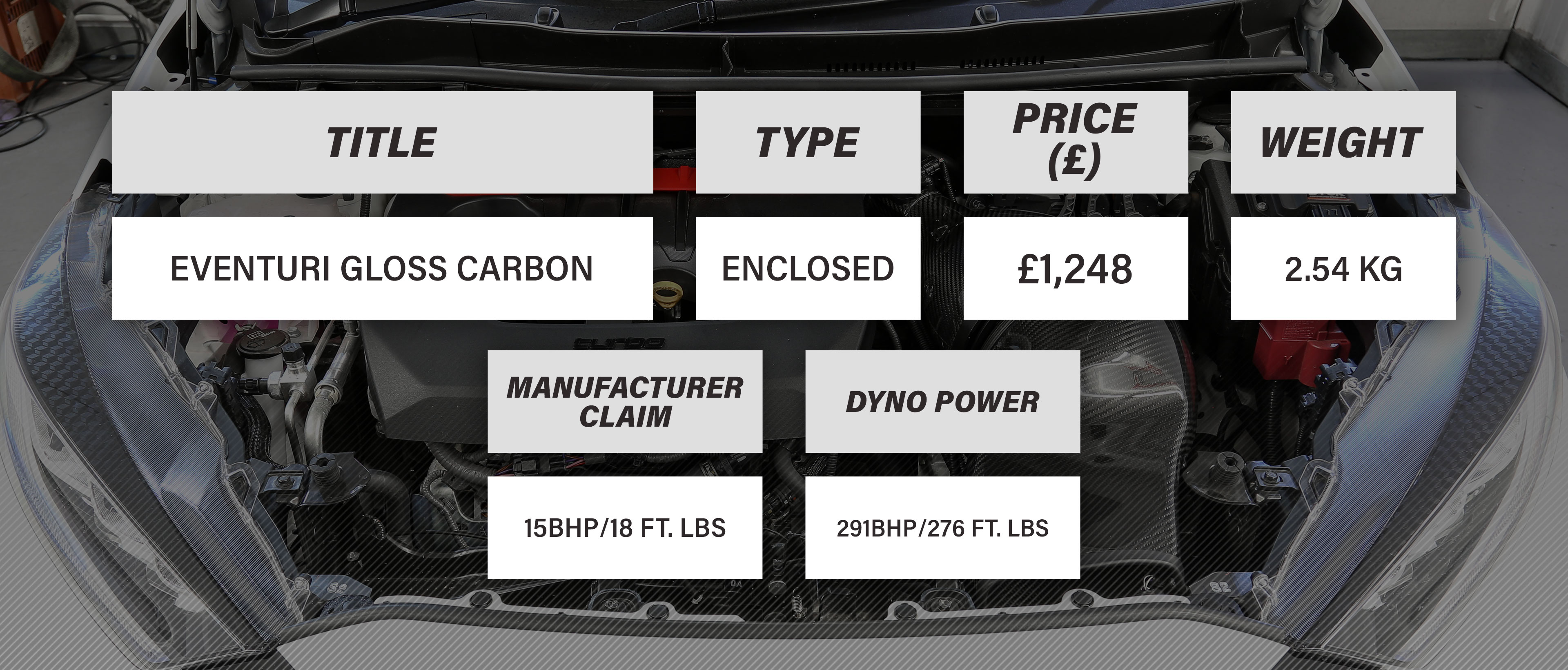 It's fair to say that the Eventuri kit is one of the best-looking systems on the market too, finished in gloss carbon, this is sure to draw a crowd when you pop your bonnet at a show! One of the most secure fitting systems that we've tested, it was clear to see that you get what you pay for with this, especially as we saw peak figures of 291bhp and 276 ft. lbs, the highest of any intake that we tested.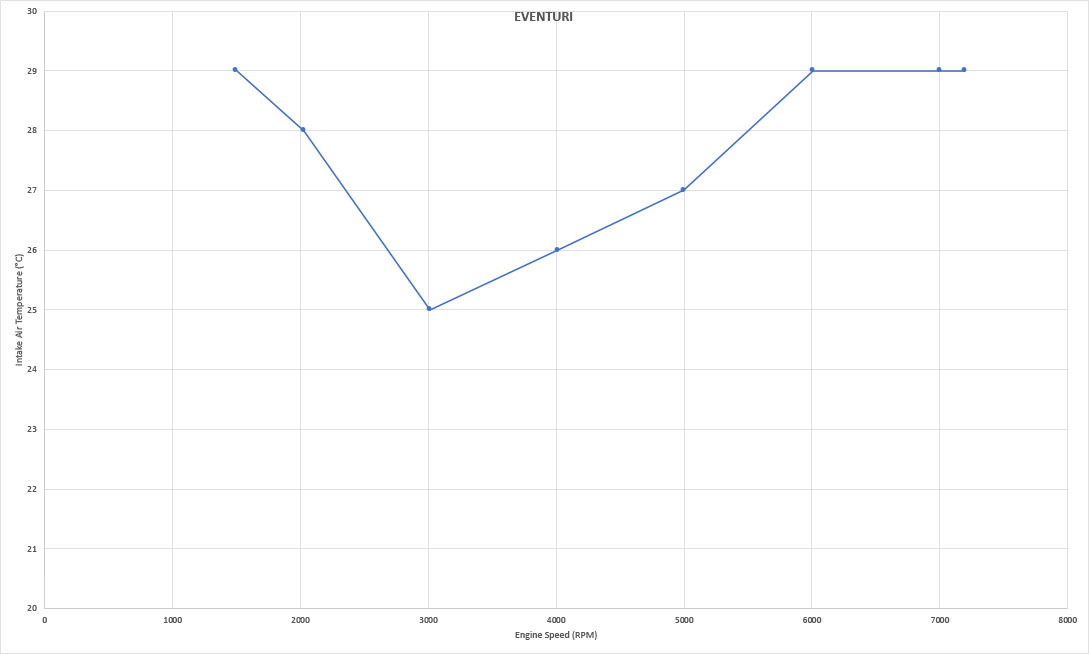 Sprint Filter C-Tech Carbon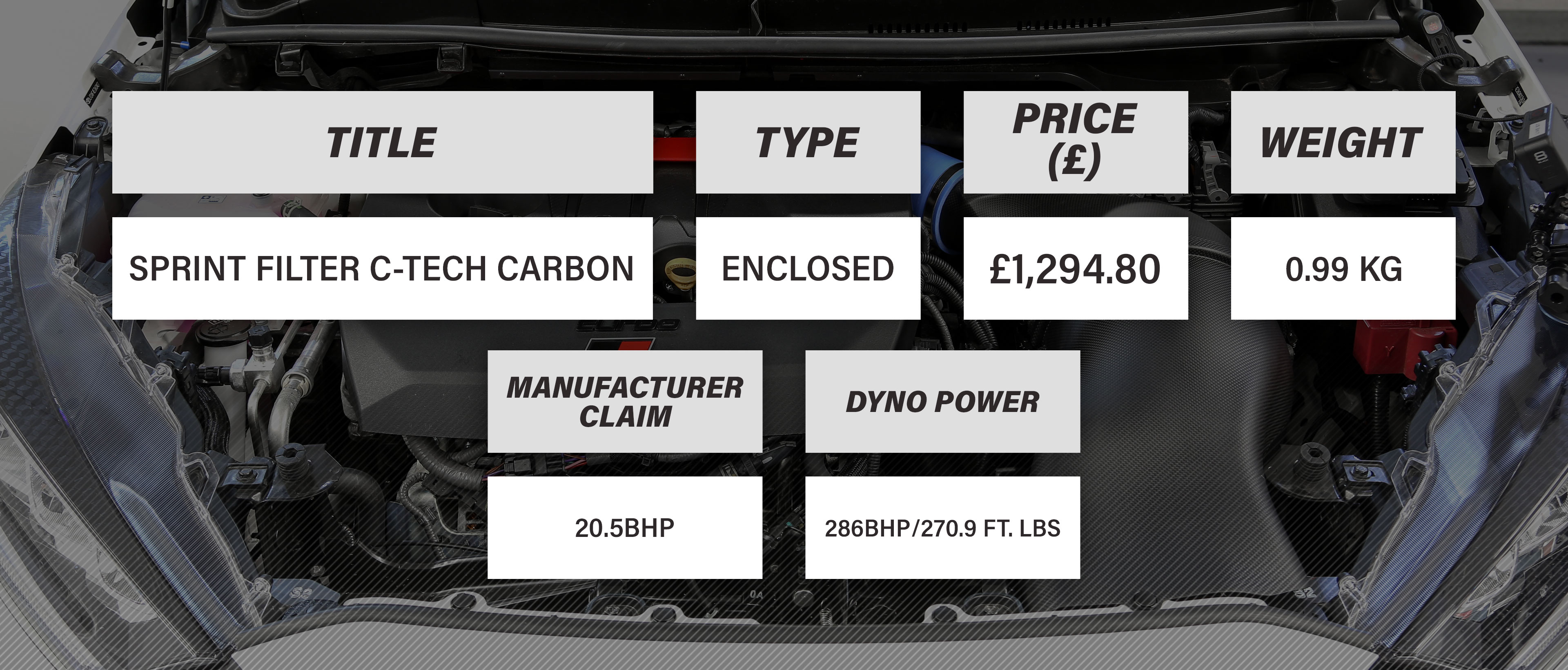 Weighing in at a mere 990 grams, the Sprint Filter is by far and away the lightest kit in the test, evident as soon as we picked it up. Sprint claim that this kit offers an increase of 20.5 horsepower on a stock motor so we were excited to see what it could do. On our dyno the Sprint made peak figures of 286 horsepower with 270.9 ft. lbs torque. The kit is supplied with 2 different filters, one for motorsport use and a finer one for road use. One gripe that we did have with this kit is the colour of the silicone joiner. The blue looked out of place in the engine bay as there's red accents over the GR Yaris and they don't even make a blue paint colour from factory! What is evident is that the Sprint has the lower intake temperature at max RPM, providing the GR Yaris engine with the coolest air.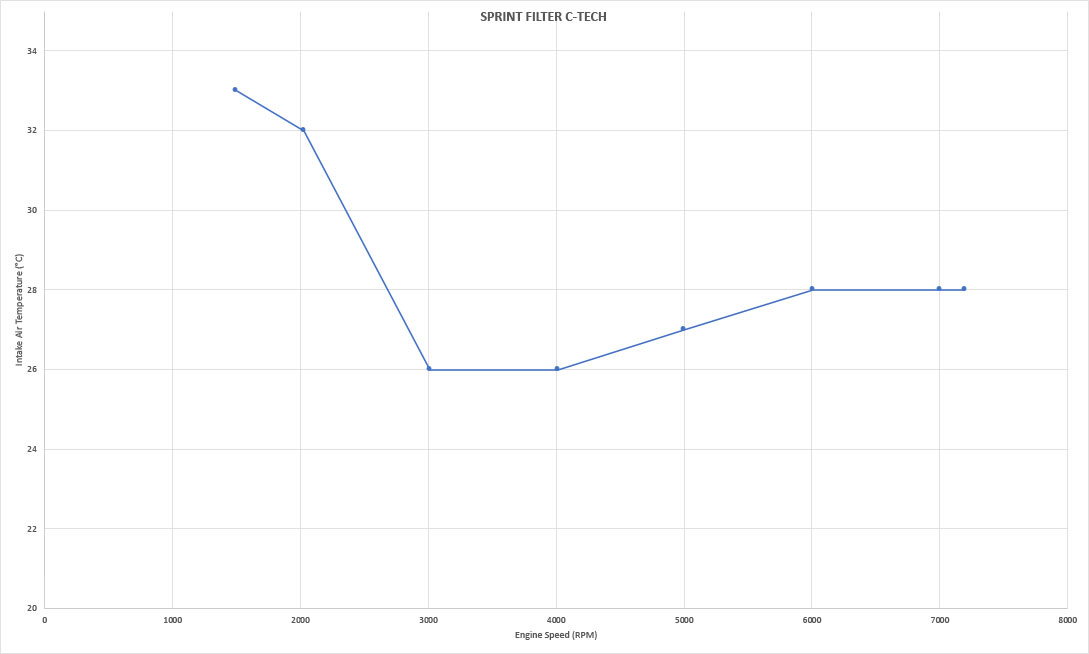 Gruppe M Ram Air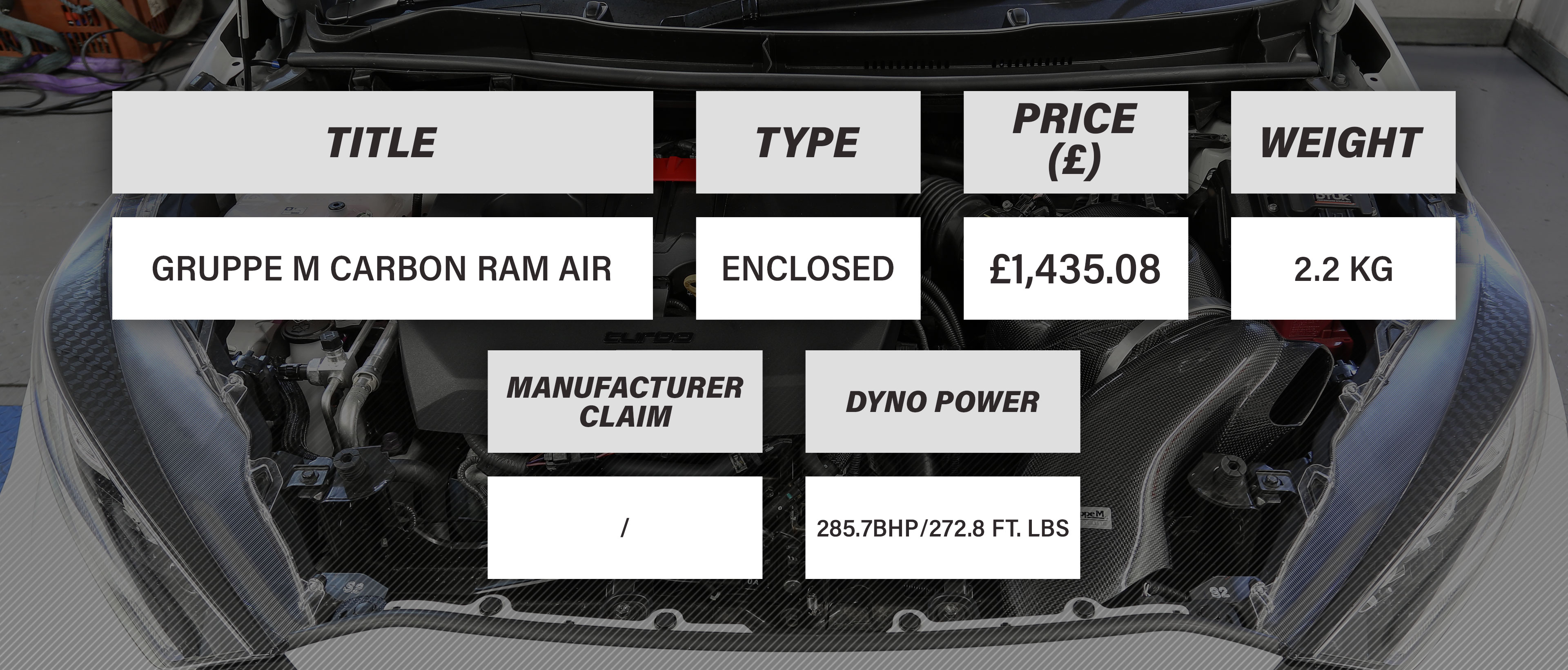 Our seventh and most expensive kit of the test was from Gruppe M. An iconic Japanese brand that's renowned for their state-of-the-art carbon intakes. This kit looked incredible under the bonnet of the GR, with the 2 intake scoops providing plenty of cold air to the filter. The Gruppe M kit produced a peak figure of 285.7 horsepower with 272.8 ft. lbs, slightly disappointing given the cost, but as we've said, this looks stunning in the engine bay!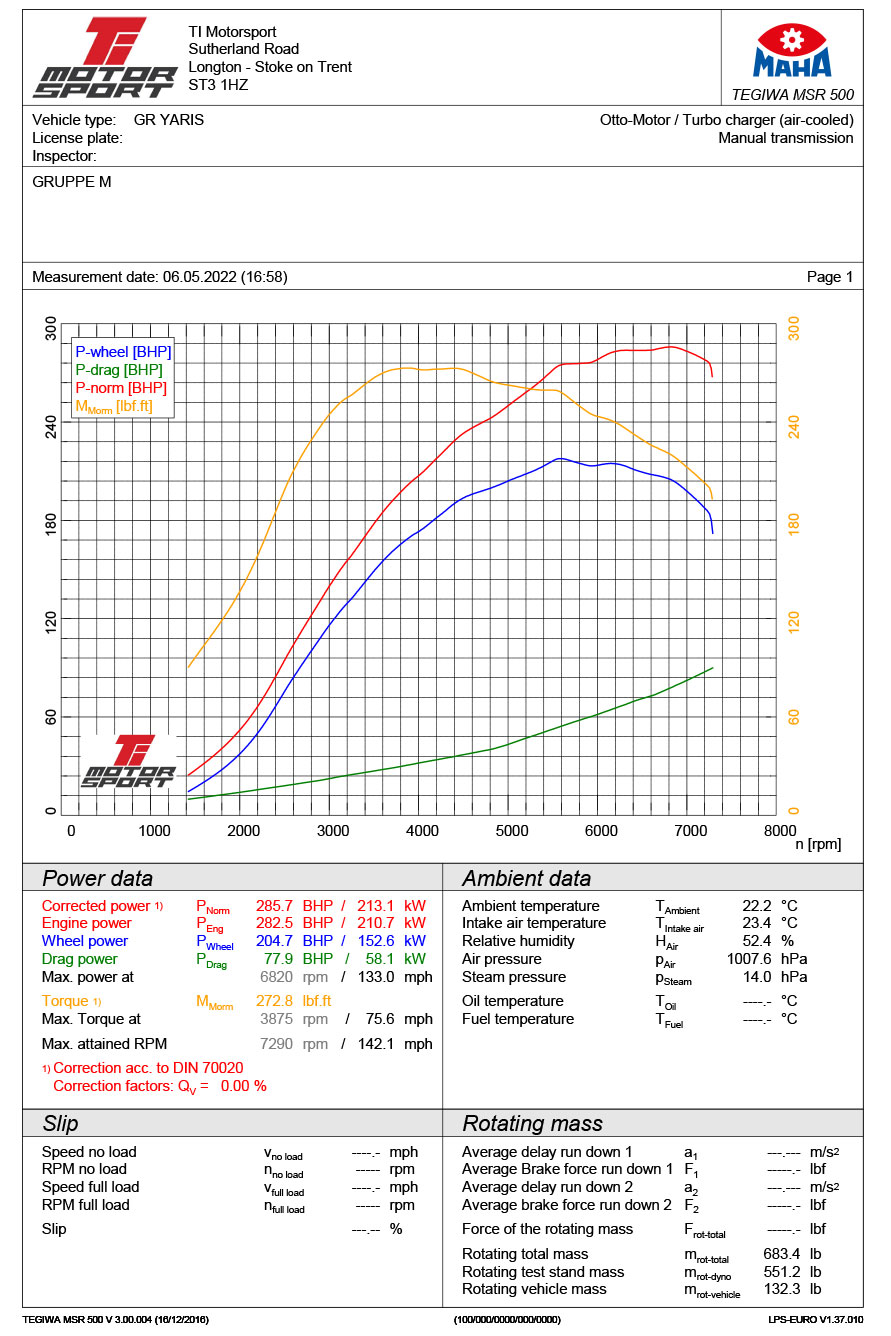 ---
So, there you have it, our ultimate GR Yaris intake test! As you can see, each kit offers something different and a lot of this will be down to personal preference. What is a good takeaway from this is that each aftermarket intake made an improvement to power, although, as we all know, dyno figures are to be taken with a pinch of salt and aren't the be all and end all, even if the internet tells you otherwise.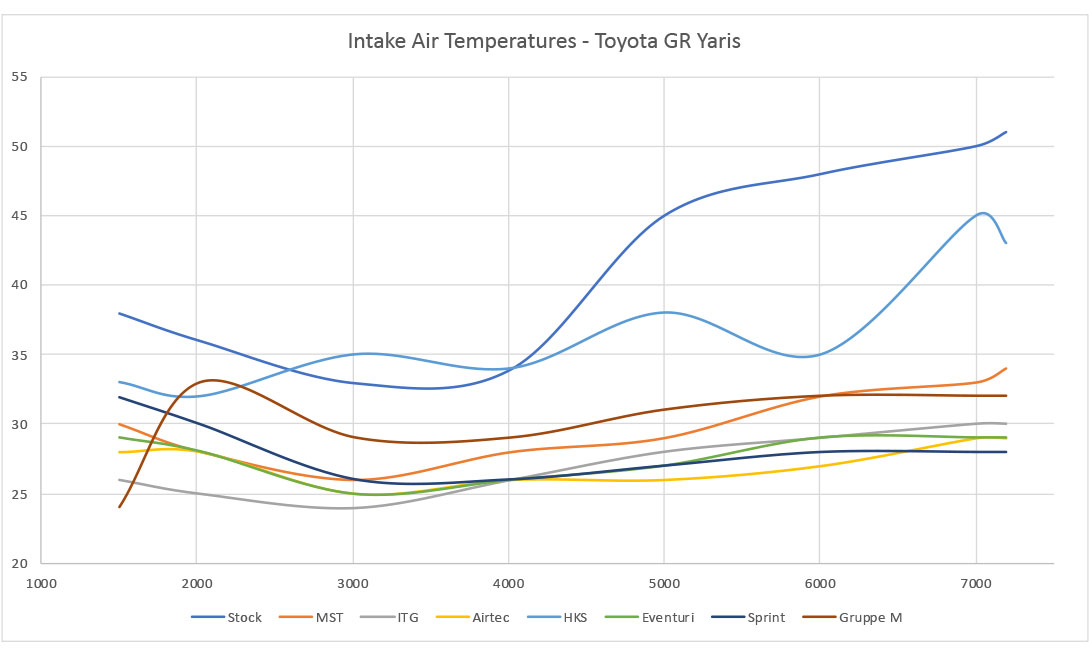 Whats more is that all intake temperatures were decreased using an aftermarket intake, with the Sprint Filter system the lowest at max rpm. It's clear to see that an enclosed system has lower temperatures, but the MST didn't suffer too much being an open system, unlike the HKS.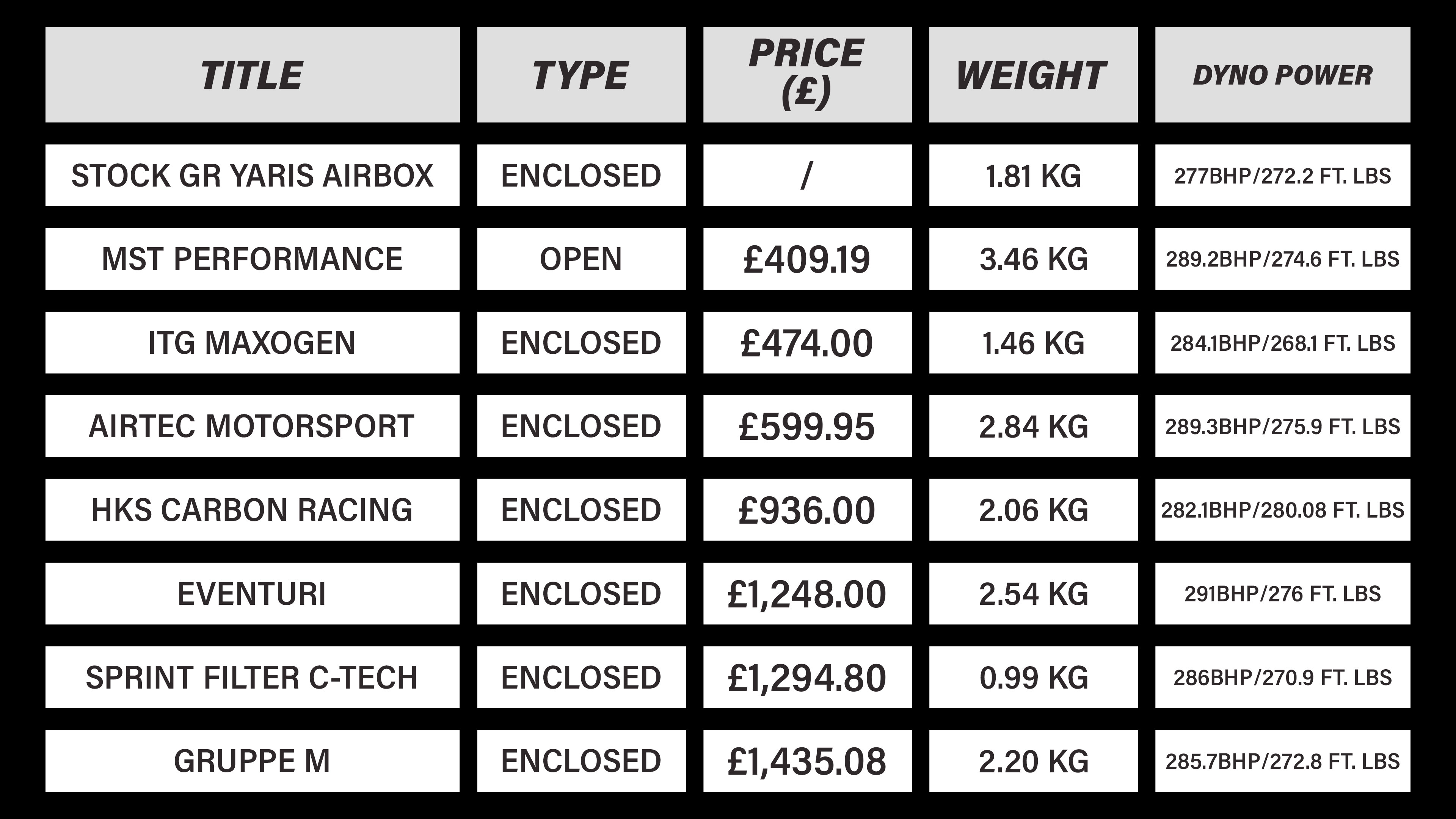 Finally, if you haven't seen our ultimate exhaust test, then you can read all about it on our blog and watch the video on our YouTube channel. If you're looking for a modification guide for your GR Yaris, we have a guide on our blog that briefly touches on various aspects of getting the most of your car! You can find all the intakes from this test and much, much more over on our website too, in our dedicated GR Yaris category, here!