Inside Tegiwa: July 2021
New Brands
Welcome back to the Tegiwa blog as we head into the second half of 2021! With lockdown restrictions easing across the UK, now is the perfect time to get yourself down to Stoke-On-Trent and visit our brand-new showroom. We've got plenty of products on display as well as an array of motorsport race wear which is available to try before you buy in our new changing room.
As per usual we've been busy adding and refreshing brands on our website. The first of which was Motul's brand new range of car care products. Featuring everything from microfibre clothes to glass cleaner to shampoo, this range is sure to make light work of keeping your car looking fresh throughout the summer months.
Next up, we added a whole host of new TTS Performance products to our site. With a plethora of Rotrex supercharger kits now available to increase power levels to your trusty Honda.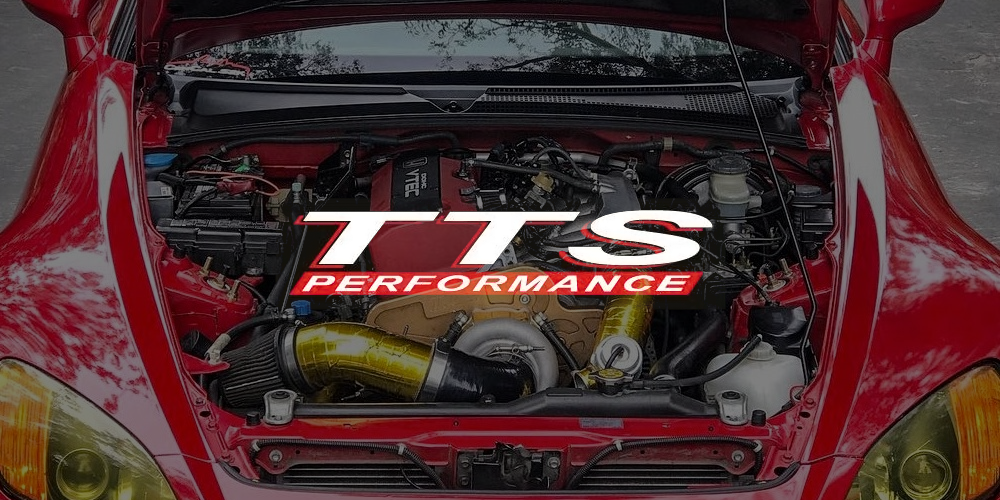 Finally, we refreshed our Inivida exhaust listings. Invidia, high-performance exhaust systems, are a well-respected name in the industry and provide top quality exhausts. If you're looking to bring more noise to your vehicle then the G200, Q300 and N1 exhaust systems are some of the most popular exhaust systems utilised on modified Japanese vehicles today!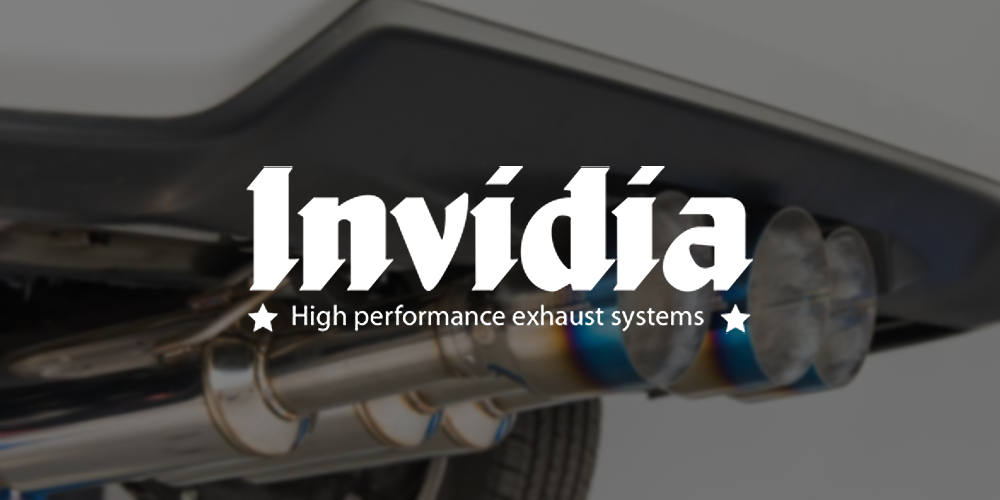 New Products
It probably comes as no surprise anymore to see our new products section dominated by the GR Yaris. We kicked off with the new aero kit from HKS that features upgrades such as canards, splitters and spoilers that are sure to add a much more aggressive look to your Yaris.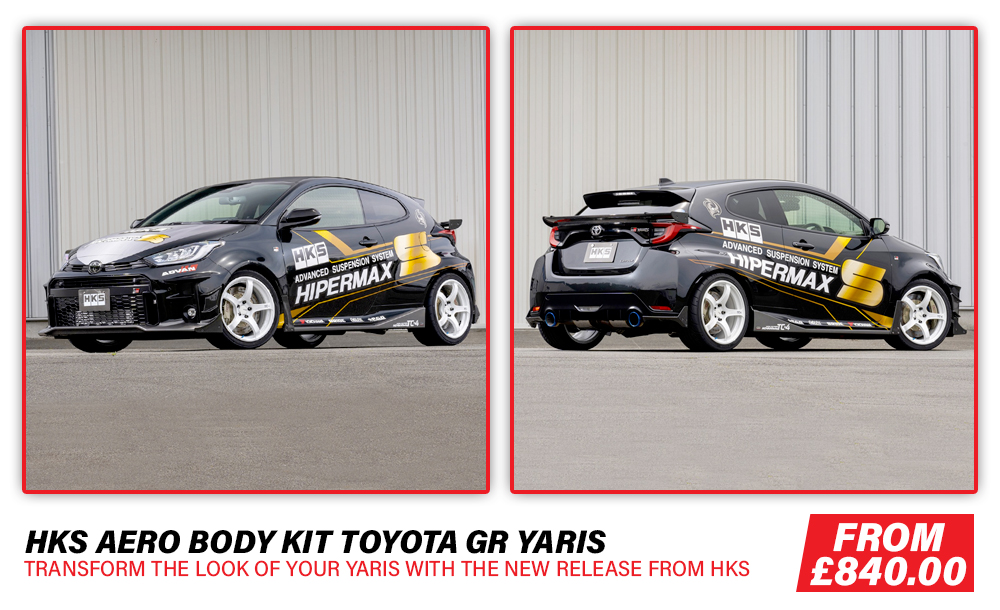 We were then greeted by Remus's latest offering, their GPF-back exhaust for the GR Yaris.The rear box silencer comes complete with the pipe and highly polished 115mm tailpipe trims, this fitment can be altered to suit your taste on how far they stick out from the rear bumper.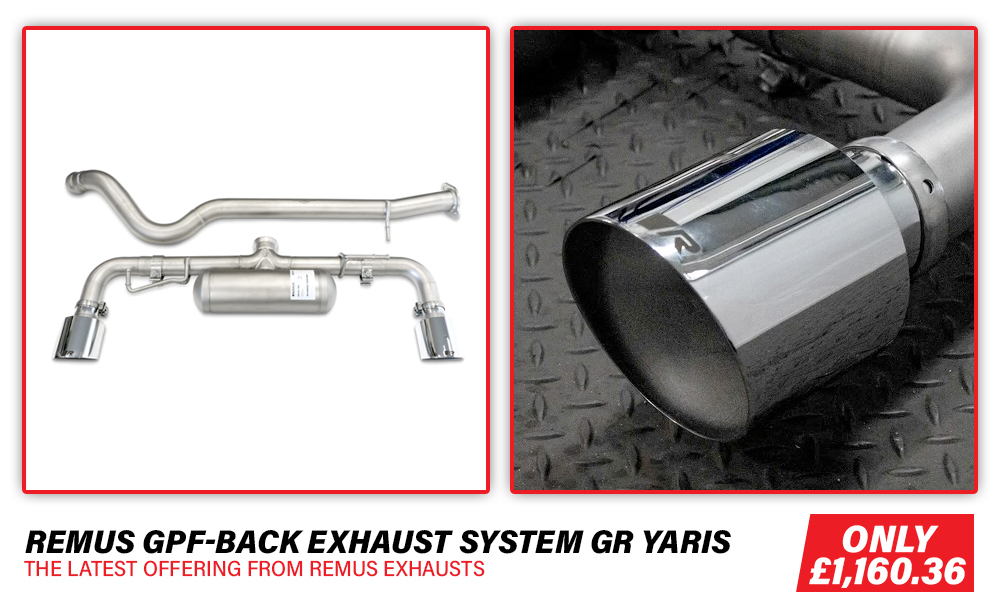 Good news for the EP3 owners amongst us as we added two new exhaust options for your car. The Scorpion exhaust system which is available as either a resonated cat-back system or rear silencer upgrade, both perfect for the track and designed to give a sporty note to the iconic K-Series engine. Followed by the Cobra Sport exhaust which is also available as a cat-back or silencer, although with the Cobra exhaust you can specify either an oval or round tip depending on your preference.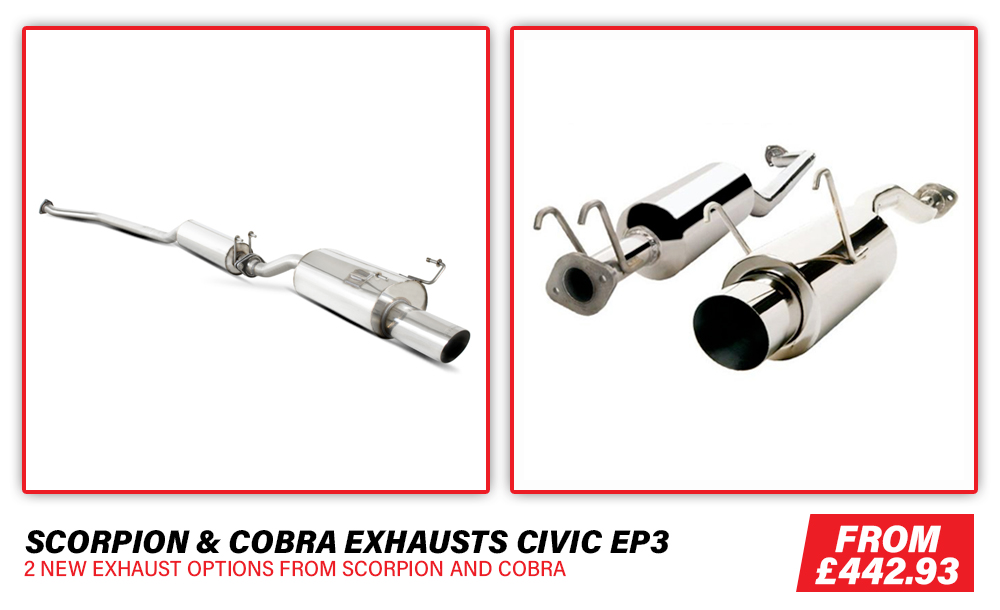 New Websites
It wasn't just the Tegiwa Imports website that got treated to some TLC this month either. The Yellow Speed Europe website got a complete overhaul which now means it's easier than ever to find the right coilovers and big brake kit for your vehicle. Plus, you can get a 5% discount by using the code 'GIVEME5' at the checkout to celebrate the launch! Be quick though as this code is only live until Monday 2nd August.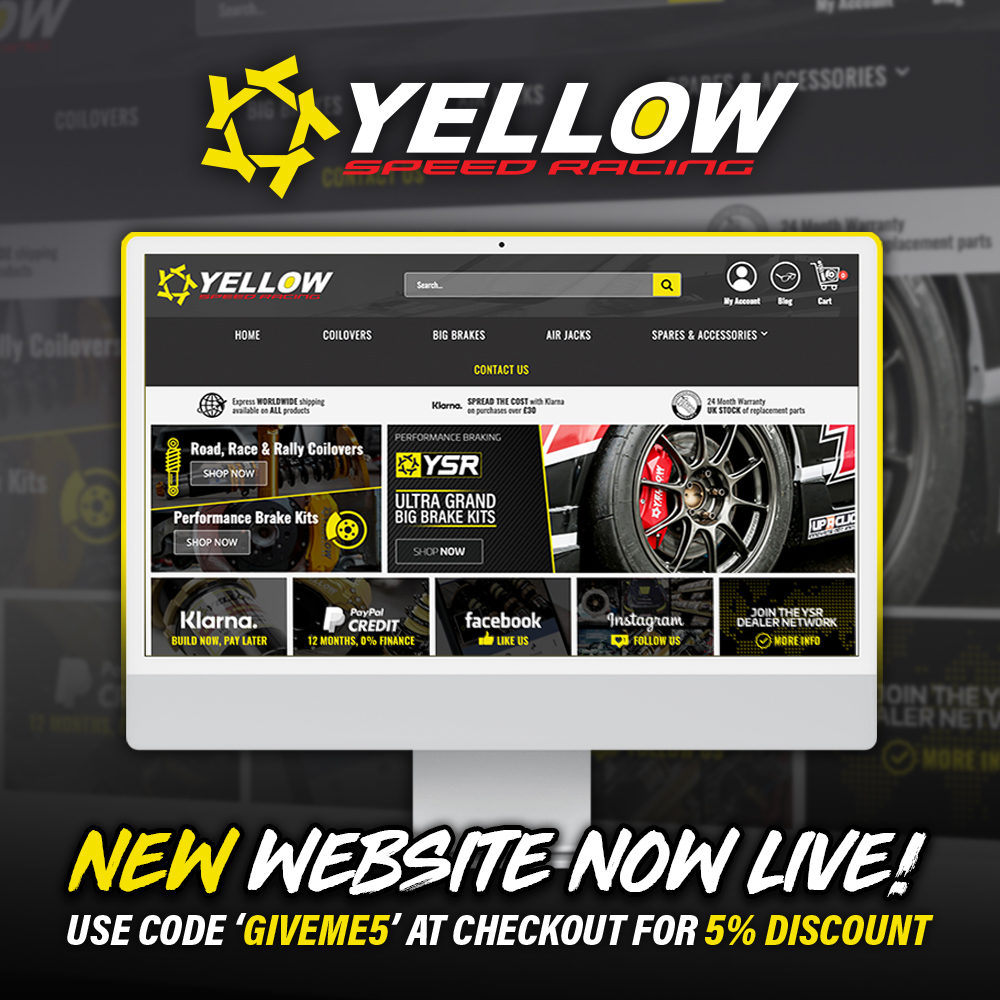 YSR Europe wasn't the only new site to go live in July though. We recently acquired the rights to Takata Racing Store, the only place to get your Genuine Takata Merchandise! So, we've been working hard to put together a brand-new website that features clothing, stickers, and accessories. Make sure you head over to takataracingstore.com now and see what awesome merchandise we have!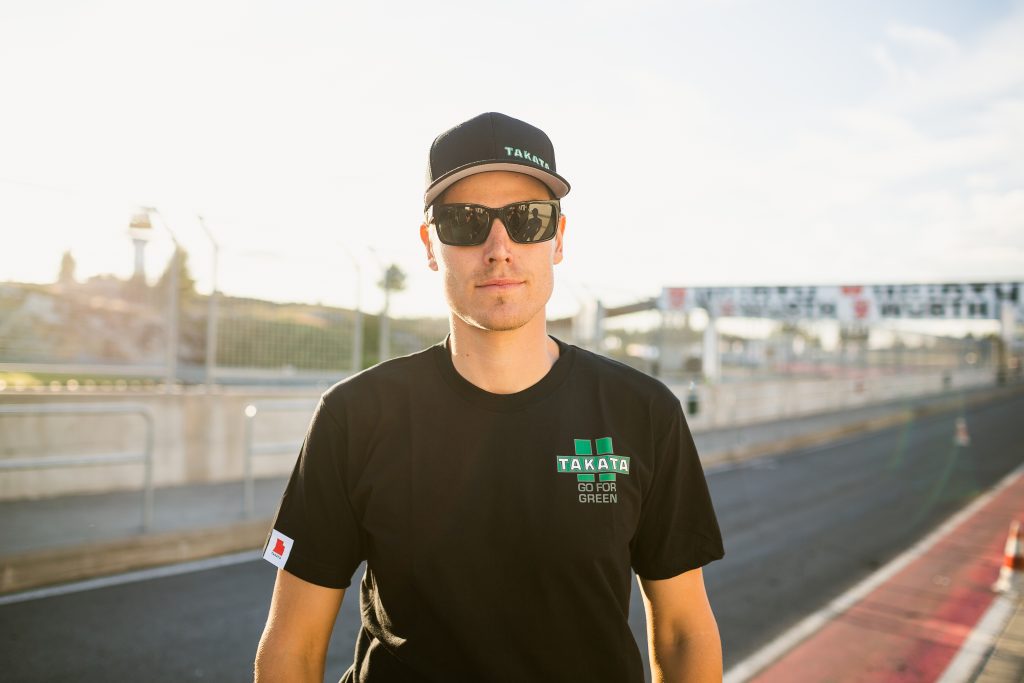 With the fruition of our first lock down idea springing to life in the form of Coilovers.co.uk which is becoming more and more successful with each passing day, now was the perfect time to get the wheels turning on our second lock down idea; Alloy Wheel Shop. We'll soon be getting to work on the development of an easy to navigate website and hopefully, a one stop shop for all your aftermarket wheel needs! Whilst we get to work on the website, it's worth giving the Facebook and Instagram page a like to stay up to date with all the latest updates and news.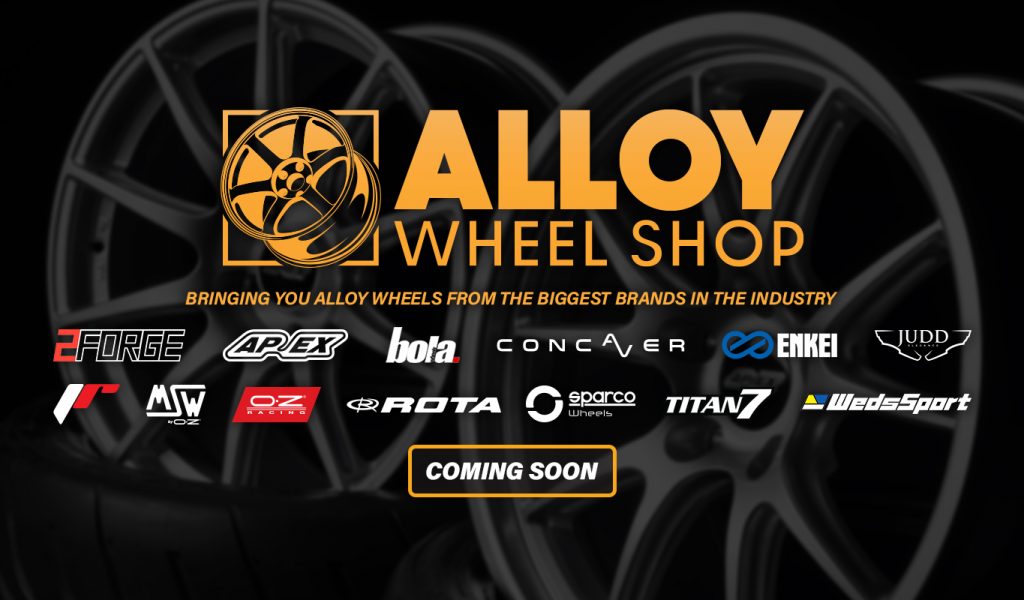 Motorsport
Of course, our monthly Inside Tegiwa blog wouldn't be complete if we didn't look back on our track day action. We headed to our local circuit that is Oulton Park for round 4 of the Time Attack Championship, however, it wasn't meant to be for our NSX as technical issues still plagued the car which meant that sadly it wasn't able to make an appearance. Not to worry though as we still had our resident web developer, Mikey Birch, to cheer on in his K20 powered Civic EK. Battling hard against the blistering summer sun, Mike put in another impressive performance which saw him earn a 3rd place finish for his troubles. You can read all about how he got on, here.
That wasn't the only motorsport action that we were treated to this month either. We were kindly invited to Teeside Autodrome by Yellow Speed Racing sponsor, Adam Simmons, to attend the British Drift Championship Media Day. Now, that's an offer we couldn't refuse. Not only were we able to get out with Adam for a few LS3 powered passenger laps, he was also kind enough to let Luke get behind the wheel of his Pro car! Check out how he got in this blog post.
It's been a busy month on our YouTube channel too! We've got a brand new 'A Chat With…' series, a new employee car feature as well as the Brands Hatch and Oulton Park Time Attack highlights video. We'll be bringing you a new unboxing video in August as well as more features and coverage from our day at BDC, so watch this space!