Following on from our popular Honda Civic FN2 Buying Guide, this guide will show our recommended upgrades for the 3rd generation Civic Type R. Of course, modifying your FN2 will depend on your end goal and budget, but we're hopeful that there's something in here for everyone!
Intake
Whether you're looking to unlock a bit more horsepower or simply want to hear that NA induction roar, there are a plethora of options available. The best bang-for-buck options are the Tegiwa induction kits. The first of which is a proven solution in the 750MC FNduro series, with the Tegiwa Air Intake with Battery Relocation Kit. Due to the battery being relocated, this allows for the filter to sit directly below the headlight to improve air flow.
If you're not a massive fan of an open intake, then check out the Tegiwa Carbon Airbox. Not only does this give you a better intake noise but the carbon fibre adds improves the aesthetics under the engine bay.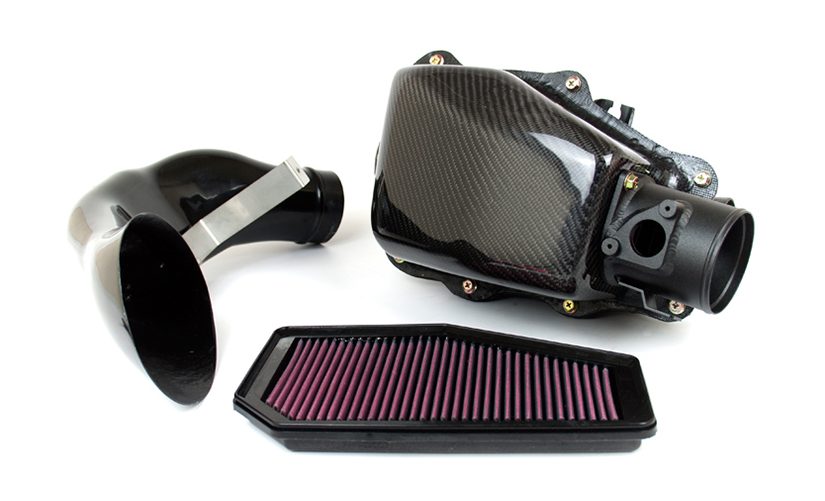 A popular intake that we've seen on many FN2's over the years is the HKS RSK Racing Suction Kit. This is one of the loudest intakes on the market and features an iconic HKS mushroom filter as well as a heat shield to keep hot air away from it.
Money no object? You'll be wanting the Gruppe M ram air system. Complete with a premium carbon fibre housing, this kit offers an OEM type finish under the bonnet and utilises the factory intake hose.
Exhaust
When it comes to improving the sound of your FN2, then an exhaust system is the first port of call. If you're looking to improve sound but aren't necessarily chasing horsepower then a catback system should suffice. The Tegiwa 70mm catback is a popular choice, offering a fantastic exhaust note whilst also offering a 5kg weight saving over standard.
Another popular option is the Milltek Sport 3″ catback exhaust. These have been designed to mate up to any stock fitment manifold and are used in the Civic Cup. These are available with a decat or race cat, but it's worth noting that your car won't pass a UK MOT with a decat.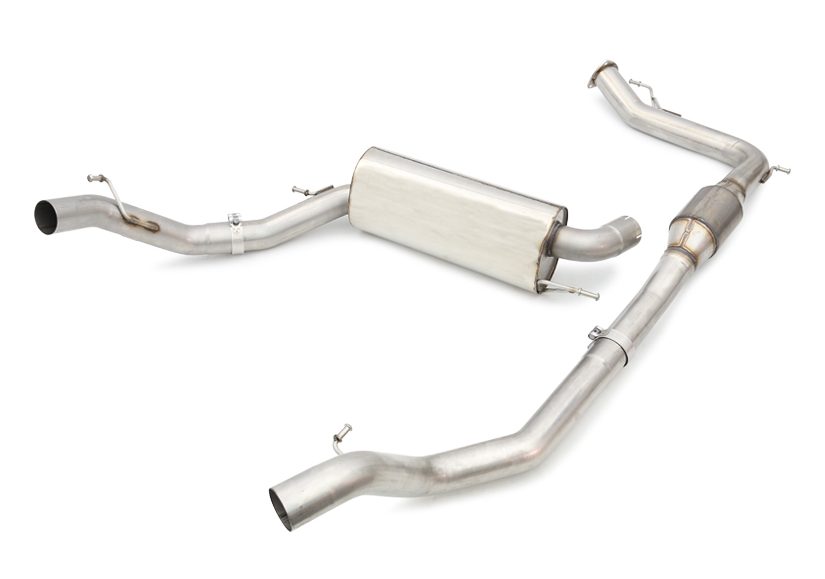 There are plenty of other catback exhaust options too from the likes of Fujitsubo, Martelius and Cobra Sport.
If you're looking to maximise performance from your exhaust, then not only will you want a catback system but you'll also want an exhaust manifold. The Tegiwa 4-2-1 Exhaust Manifold replaces the restrictive cast item and improves exhaust gas flow. It also replaces the catalytic converters which results in a much improved throttle response.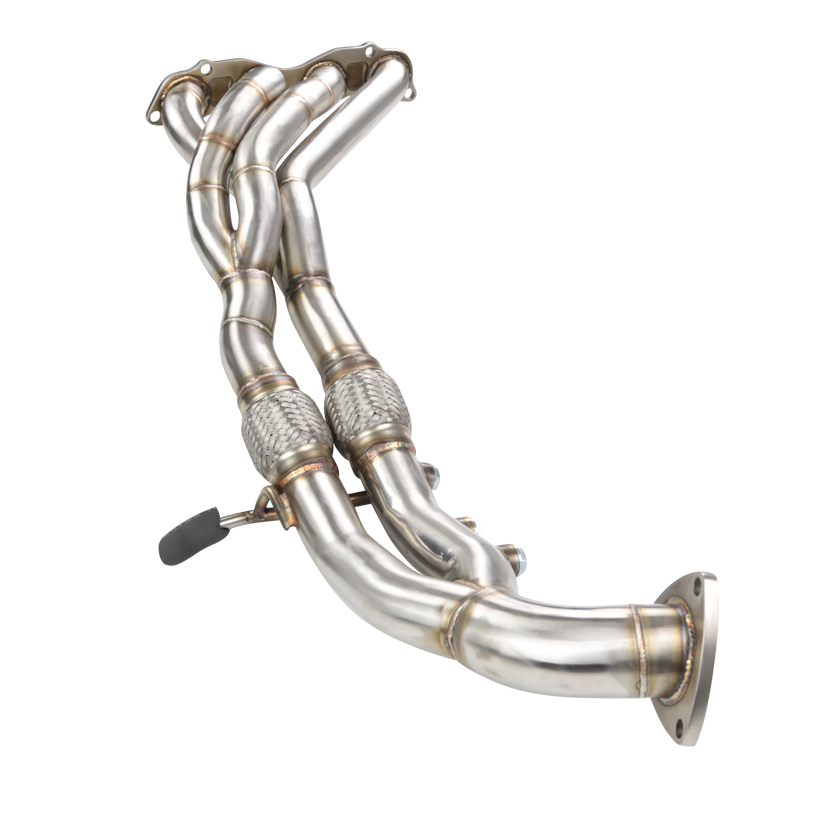 Engine
The next step of extracting more power out of the K20Z (for those that want to stay naturally aspirated) is to upgrade the intake manifold. The go to option on the FN2 is an RRC manifold. These are found on the JDM FD2 Type R as standard. This will bolt straight onto the car without modification, however, once fitted, the car will need mapping. You can also opt for a 70mm version too.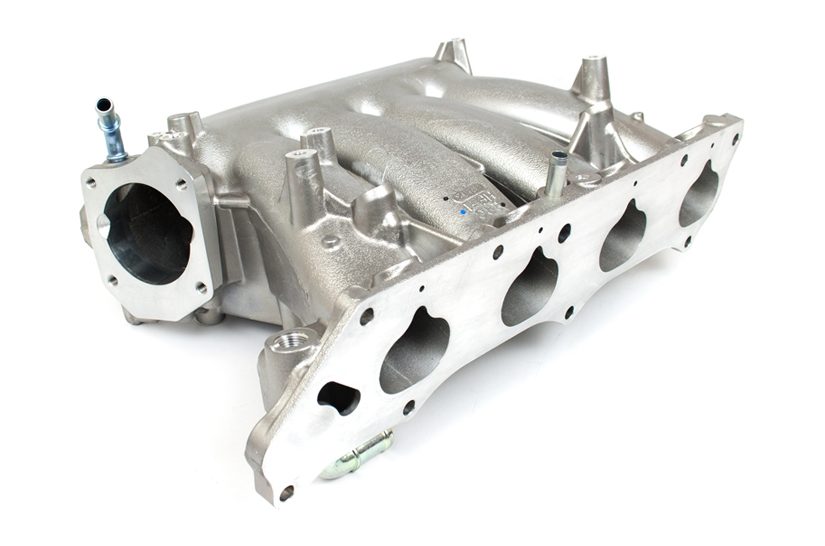 When upgrading the manifold it's also possible to upgrade the throttle body too. The Honda J35 Throttle Body features a 2mm bigger bore and is an excellent upgrade over OEM.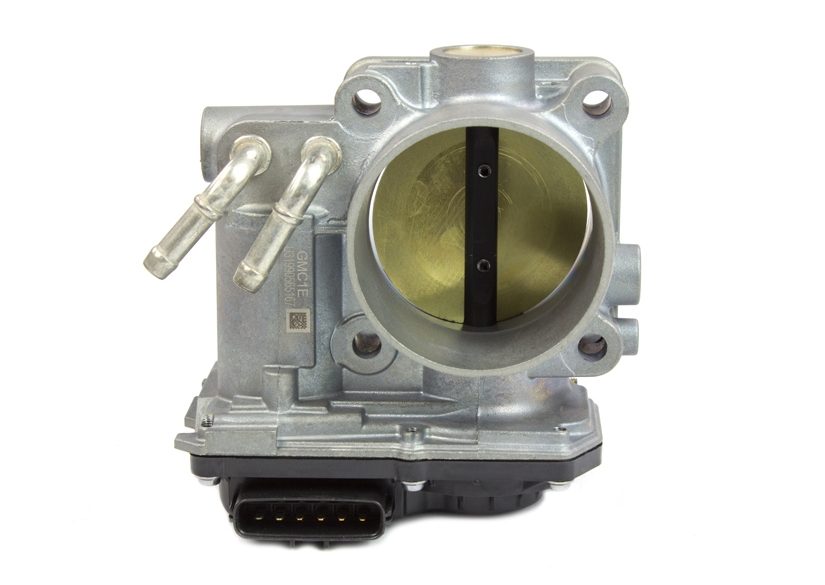 The next quest for more power will see you installing a set of aftermarket camshafts from the likes of Skunk2 Racing. In our Ultimate Drop-in Cam Test we found the Skunk2 DIC's to give nearly a ten horsepower gain!
Of course you'd need an aftermarket ECU to be able to map the car with these modifications. Hondata's Flashpro ECU is the most popular application for the FN2 and allows the car to be professionally tuned.
There is always the option of going down the forced induction route with a supercharger or turbocharger. You'll need to have deep pockets though as going down this path isn't cheap and a lot of upgrades will be needed to get it running correctly.
Suspension
Throughout every generation of Type R, they have been lauded for their handling characteristics. With some worthwhile upgrades in the suspension department you can unlock a whole new level of handling with your FN2.
A cheap and worthwhile upgrade that not only will improve handling but also improve the stance of your FN2 is a set of lowering springs. There's plenty of choice available from reputable companies including Eibach and Tein.
If you want to go one better than springs, then a performance coilover will replace both the spring and shock. This could be a worthwhile move depending on the condition of your OEM suspension, especially on higher mileage cars. We'd recommend going for a set of Yellow Speed Racing Dynamic Pro Sport Coilovers. These are a tried and tested product here at Tegiwa as we've been using these for a number of years on our cars. Not only do they offer better handling characteristics but they also retain a good level of comfort on the road too.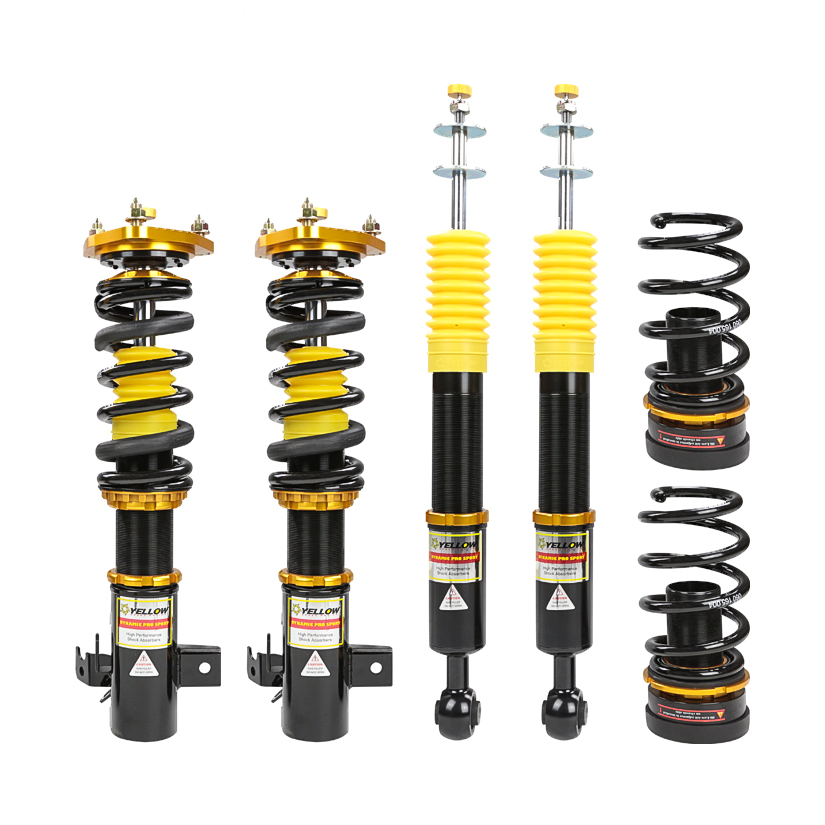 Another worthwhile upgrade is a Whiteline Rear Anti-Roll Bar. The FN2 didn't have one as standard due to the rear beam configuration. This will reduce body roll in corners and increase the suspensions stiffness which'll greatly improve handling.
Brakes
If you're pushing your FN2 to its limit on track, then you'll be wanting to upgrade various braking components. With various Motul Racing Brake Fluids available, we recommend using one of their RBF's to improve braking power and uniformity, the same fluid that we use in our Time Attack Honda NSX.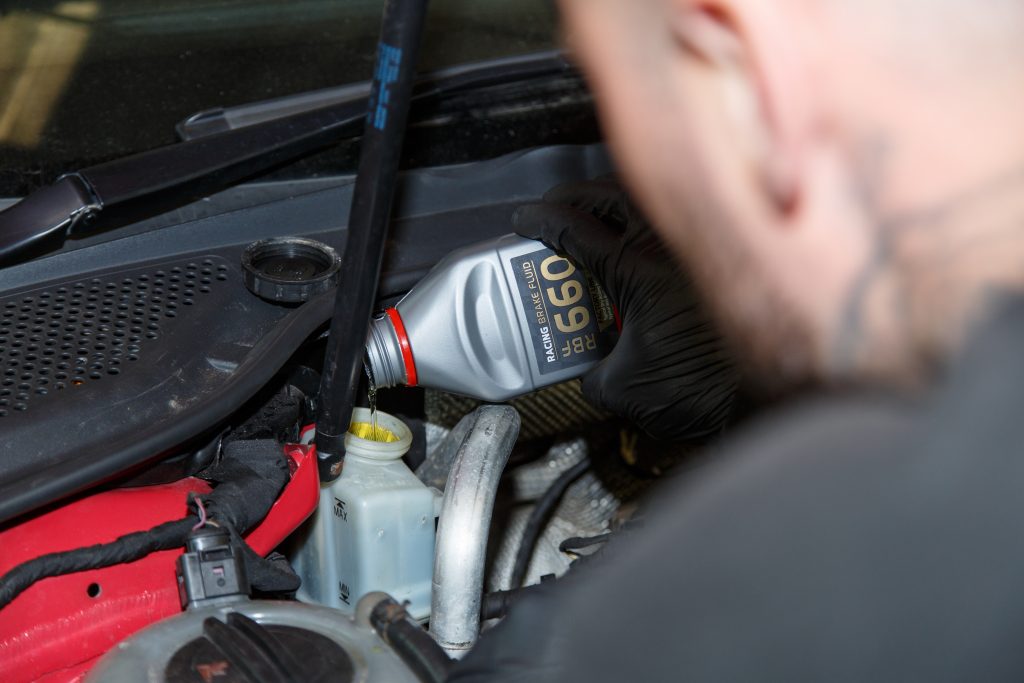 Whilst you're upgrading the brake fluid its worth swapping out your OEM brake lines to an aftermarket solution. This will remove the 'spongy' feeling from the brake pedal, and make braking feel smoother and stronger. We have options available from both HEL and Goodridge. If you're looking for a bit more bite from the brakes, then check out the range of Ferodo pads we offer with options for road and track available.
For those that want to really take stopping power to a new level, then look no further than a Yellow Speed Racing BBK. These kits are used on 750MC FNduro cars and look the business!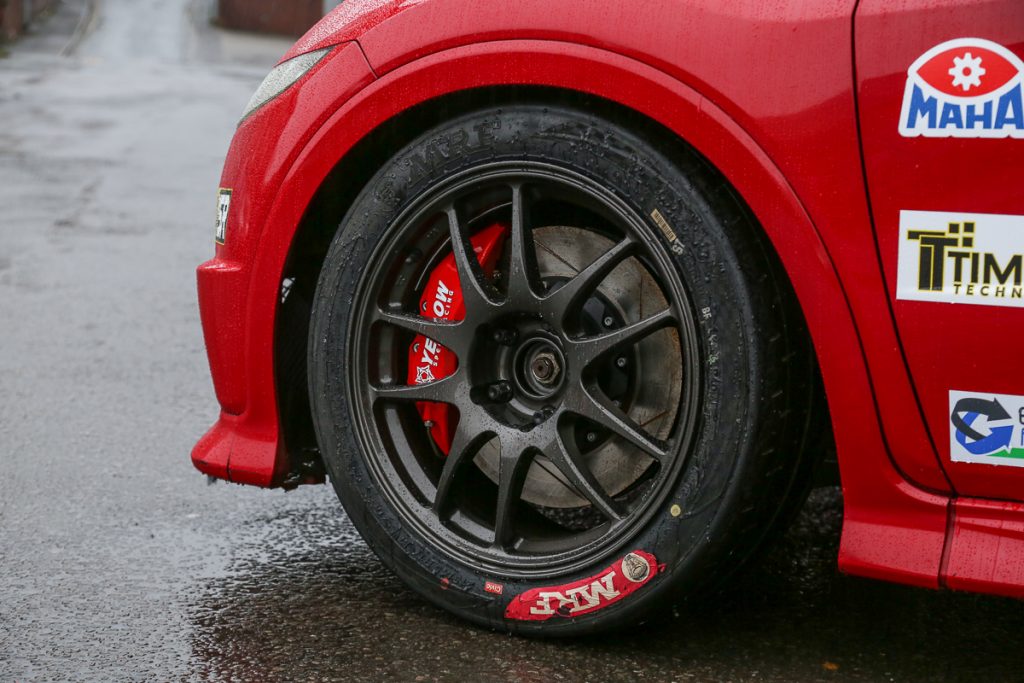 Drivetrain
If you've read our buying guide, then you will know that all FN2's manufactured before 2010 didn't come with an LSD. Therefore it's worth installing an LSD as it'll unlock a tonne more grip and stop those one wheel peels. If you're using your Civic on the road then we'd be going for a MFactory Helical LSD. However, if you're more serious about using it on the track then a stage 1 race pack is worth speccing.
If your car is aimed solely for track use then you'll be wanting a MFactory Plated Differential. This offers smooth and consistent distribution of power to the wheels and maximises your FN2's potential to the fullest.
A quick shifter can make a whole world of difference when it comes to improving driving experience. Our Tegiwa Short Shifter is a modified version of the OEM unit and decreases throw between gears by approximately 30%.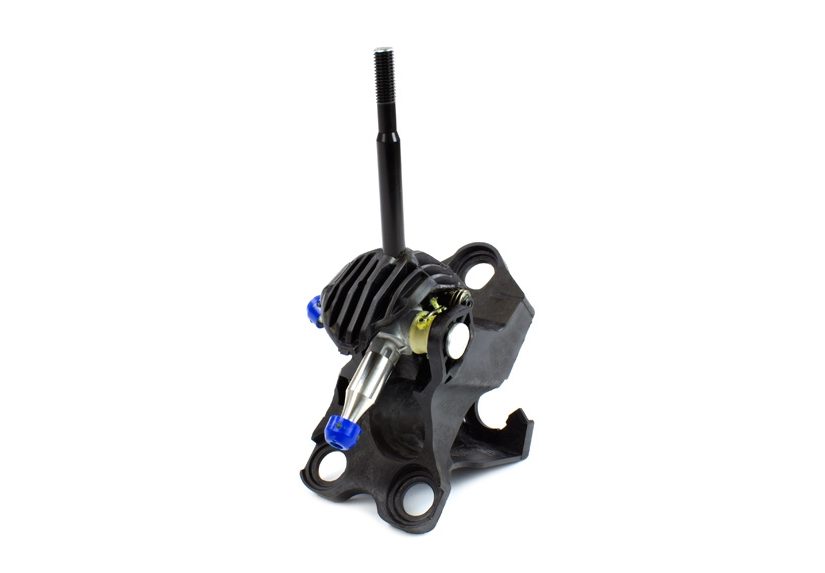 If you up the budget you'll be able to get an adjustable shifter from the likes of Acuity or Hybrid Racing. These aren't cheap, but the quality is second to none and once you've installed it, you'll begin to wonder why you never bought one sooner!
To further improve shift response, a cheap solution is a HEL clutch damper bypass. This can remove the spongy feel that is common on the FN2 and should also fix the delay when changing gears quickly. If your car is completely standard then you'll need the damper bypass with clutch line, however, you can purchase just the bypass on it's own too.
Wheels
Choosing a set of aftermarket alloys won't just improve your cars appearance but often they weigh a lot less than the OEM counterparts. The standard OEM alloys that feature on most FN2's are 18″ x 7.5J ET55 and weigh a mighty 11.8kg each! Some FN2's came with optional 19″ Rage alloys that were also 7.5J ET55 and were believed to be 1kg lighter than the 18's. The 18's featured 225/40/18 tyres whilst the 19's came with 225/35/19's.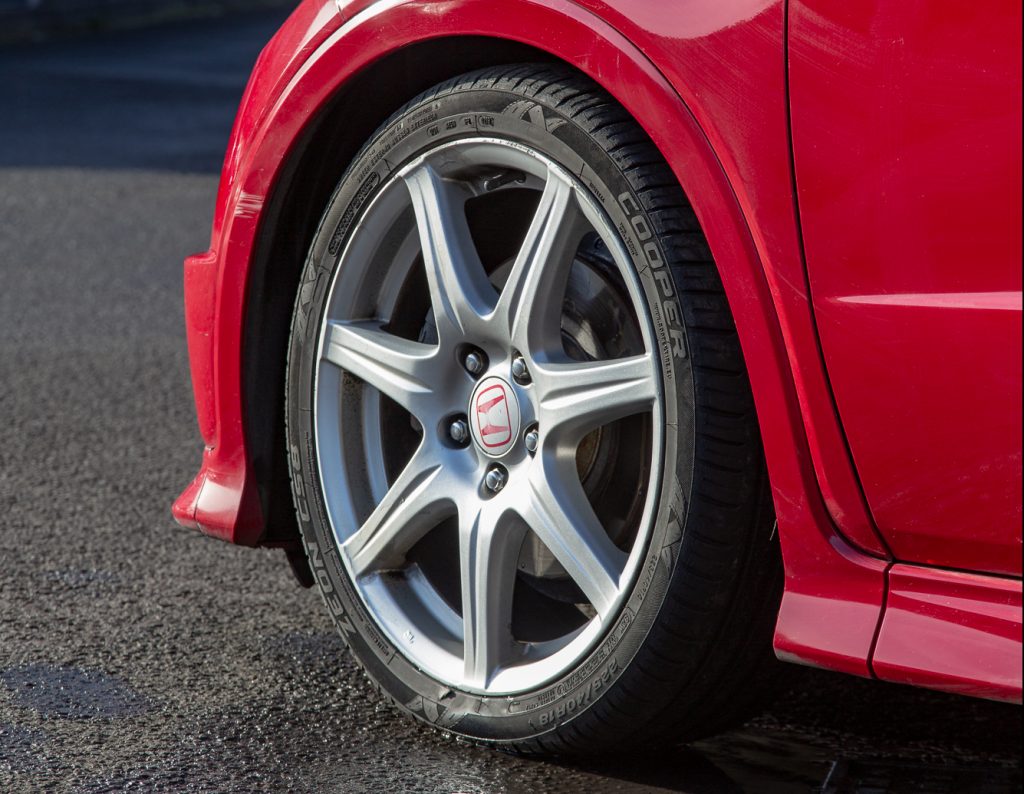 We wouldn't recommend exceeding 20mm wider on the front and rear axle with the stock wheel/tyre combination without running into arch rubbing issues. Therefore, we have put together a few ideas of what will bolt straight onto the FN2.
Using the filters on Alloy Wheel Shop, there's 170 different wheel options when sticking with a 18×7.5J width but potentially lowering the offset down to ET35. You could however opt for a smaller diameter like a 17″ wheel too. Here's a few of our favourites:
Enkei RPF1
Is there anything that an Enkei RPF1 doesn't look good on? We couldn't not include this in our guide and they offer a tidy weight saving of 4.13kg per wheel too!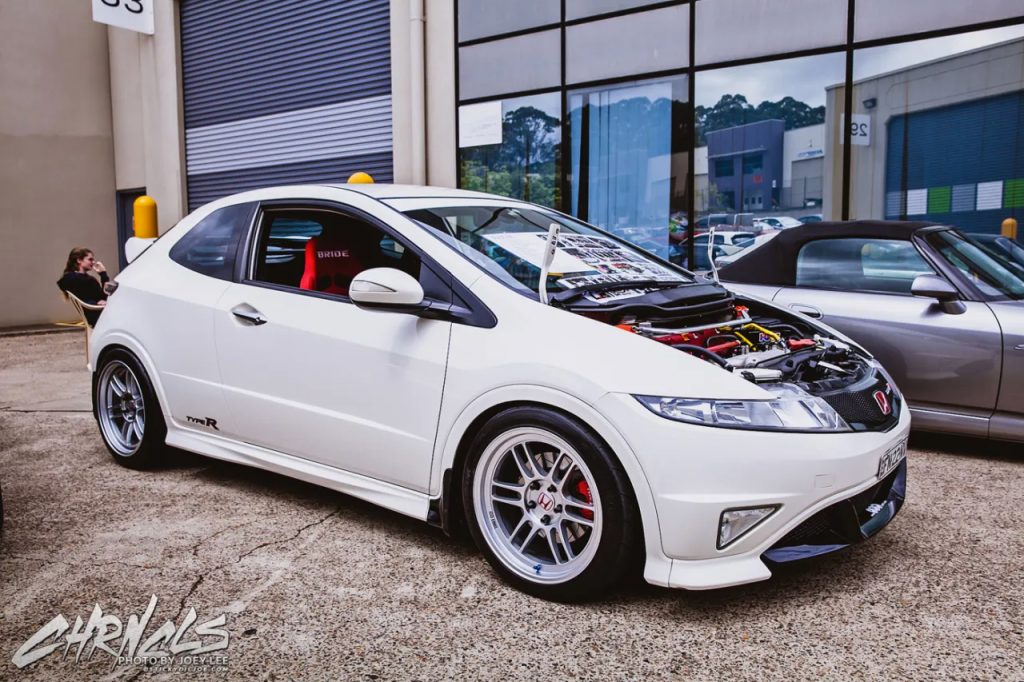 Japan Racing JR11
The JR11 is an aggressive looking wheel that's sure to add some attitude to the FN2. These aren't going to break the bank either which is always good news. Available in ET40 these will fit 15mm wider than standard.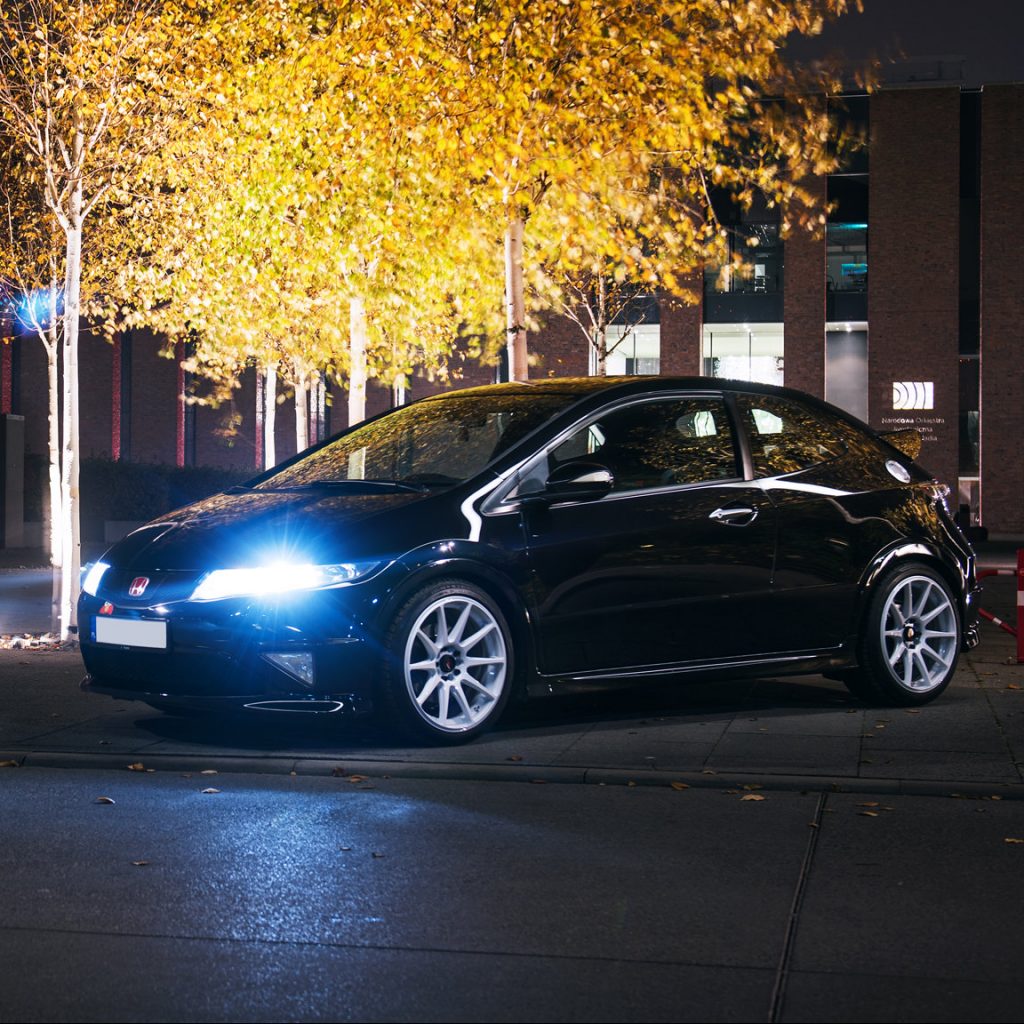 WedsSport RN-05M
5 spoke wheels look great on the FN2 and WedsSport RN-05M are one of the nicest looking 5 spoke wheel designs that we have to offer. With an offset of ET45 you'll achieve a 10mm wider stance than OEM.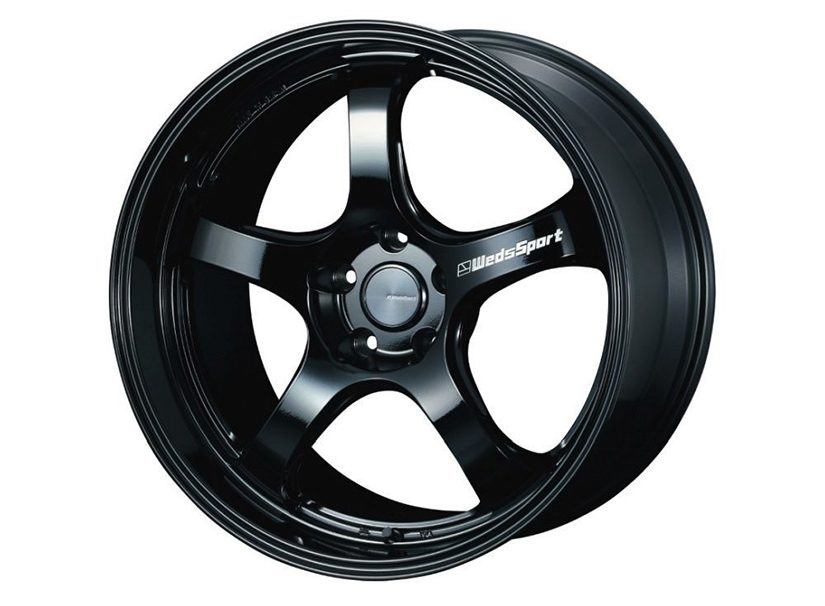 If you're looking to maximise grip by fitting a wider tyre to your alloy, then increase the width of the alloy to an 8J and you'll be able to go for a 235 wide tyre. As you've increased the width of the wheel, the maximum offset we'd recommend is ET42 to stay within the 20mm maximum spacing. Here are our favourite 8J wheels:
2Forge ZF6
The great thing about 2Forge wheels is that you can choose a custom offset for your wheel. The ZF6 is available from ET0 to ET45, so you can tailor the fitment to meet your requirements. As we've said though, we wouldn't recommend going lower than ET42 just to avoid any rubbing on the arches.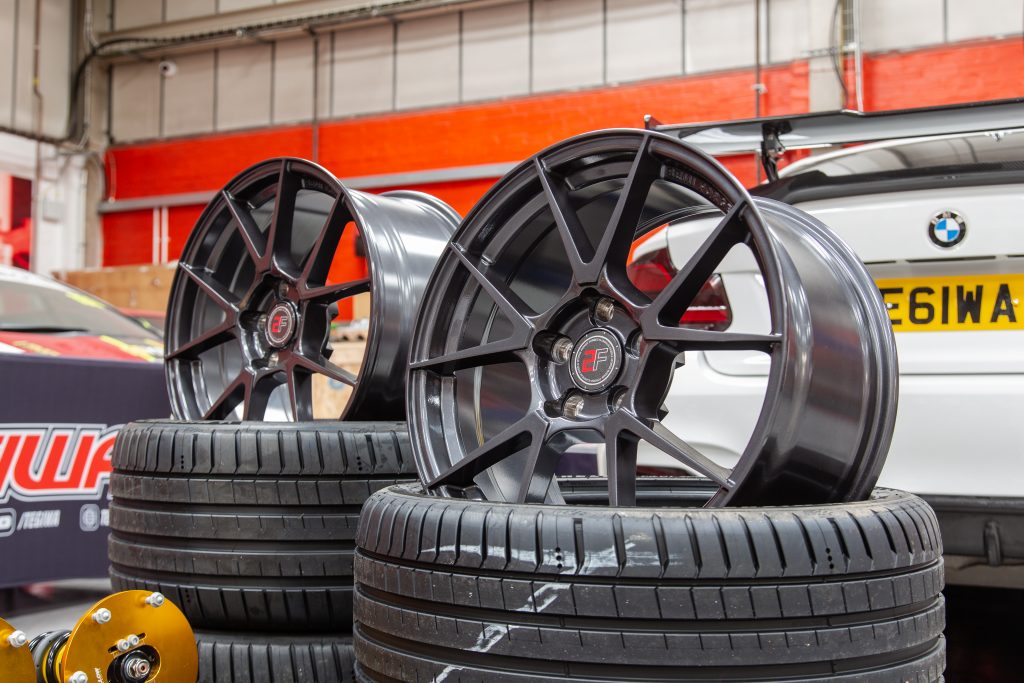 Rota Force
The wheel of choice for our very own Civic FN2 race car are Rota Force's. However, these are only available in 17″ and at a low offset of ET35, which exceeds our recommendation. Due to the amount of camber that we run on our car, we don't have a problem fitting them but it could cause many issues for road going cars.
WedsSport TC-105X
When it comes to strong, lightweight wheels, you don't have to look any further than the TC-105X. Used on both our Honda NSX builds, the flagship WedsSport wheel is one of the lightest out there. You'll save 4.43kg per wheel whilst getting a wider tyre too, what's not to love!?
If you're on a budget and want to maximise the stance of your FN2 but can't necessarily warrant new wheels, then you could go for a set of wheel spacers. At just under £100 for a pair we have a choice of both 15mm and 20mm spacers.
If you'd like to learn more about modifying your Civic FN2 or simply need advice, then please get in contact with us and we'd be more than happy to help! Thank you for reading and we'll see you in the next one.