A buying guide for the 8th generation Honda Civic Type R has been a long time coming but now is the perfect time to release it as these fantastic drivers cars can be had for an absolute bargain. Plus, we bought six FN2's in 2022 for the Club Enduro foundation programme, so we're pretty well equipped to delve into the EP3's successor.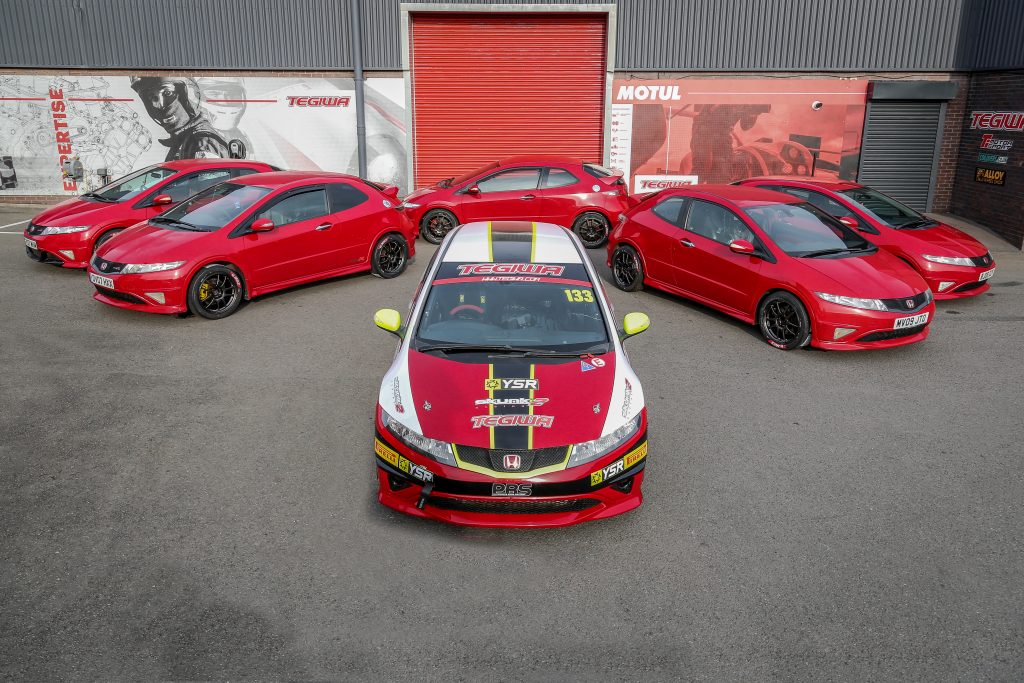 Still dividing opinions to this day, the FN2 featured super modern styling and looked way ahead of its time. Note the triangular shaped exhaust tips, door handles and central digital display.
The FN2 went on sale here in the UK back in 2007 and utilises a very similar engine and transmission found in the previous generation Type R. Look under the bonnet and you'll find a 2 litre, 4 cylinder naturally-aspirated K20Z which puts out just shy of 200 horsepower, 198 to be exact.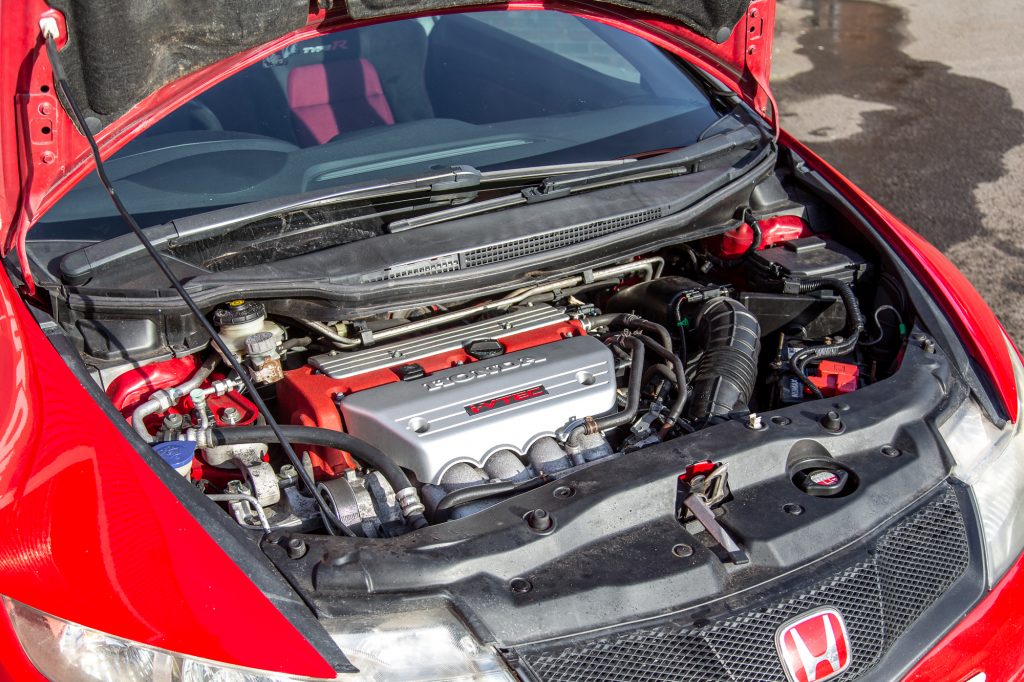 As with the majority of VTEC engines, there isn't much happening at the bottom of the rev range. Go north of 6k revs though and this is where the Type R FN2 comes into a world of its own. VTEC kicks in earlier than the EP3 at 5.4k to aid drivability and you'll be able to send the needle all the way to 8,000rpm!
Specifications & Special Editions
When browsing the classifieds you've probably seen Type R and Type R GT. The 2008 facelift GT model got introduced in 2008 and benefits from the following additions:
Auto wipers
Auto lights
Dual Climate Control (non-GT models don't have AC)
Refrigerated* Glove Box
Fog Lights
Electronic Folding Mirrors
Cruise Control
*This was merely a vent that allowed the AC to blow cold air into the glove box.
The facelift version of the FN2 also saw the additions of HID self-levelling headlights with washers, an AUX connection as standard, a tyre pressure monitoring system as well as improved sound deadening. The easiest way to spot if a car is facelift or pre-facelift is to look for the washers on the front bumper.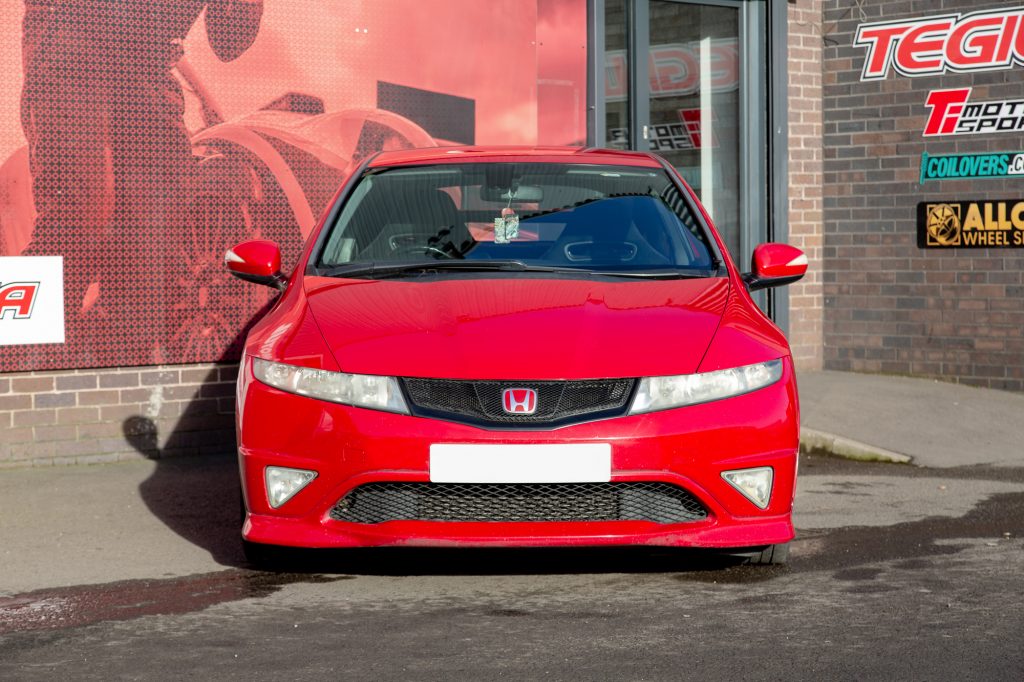 In 2008, Honda released the FN2 in the iconic Championship White. These came with white wheels as well as limited-slip differential. All cars manufactured after 2010 came equipped with a LSD too. 2010 also saw the Mugen M200 special editions released, these were finished in Championship White and also came with 19″ alloys, Mugen front and rear splitters, Mugen boot lid badge and a numbered Mugen plaque inside the cabin near the gear shifter.
M200 FN2's shouldn't be confused with the end of the line Type R Mugen which left the factory with a mighty 237 horsepower thanks to its upgraded pistons, cams and ECU. These are rarer than hens teeth though, with only 20 examples being built by Mugen UK.
Common Problems
Engine
We all know that the K20 is a bulletproof engine, if looked after properly. However, with these cars now becoming very affordable, meaning owners can pick them up, abuse them and sell them on again, good service history is crucial. Good practice when buying any second hand car is to check the oil condition and level.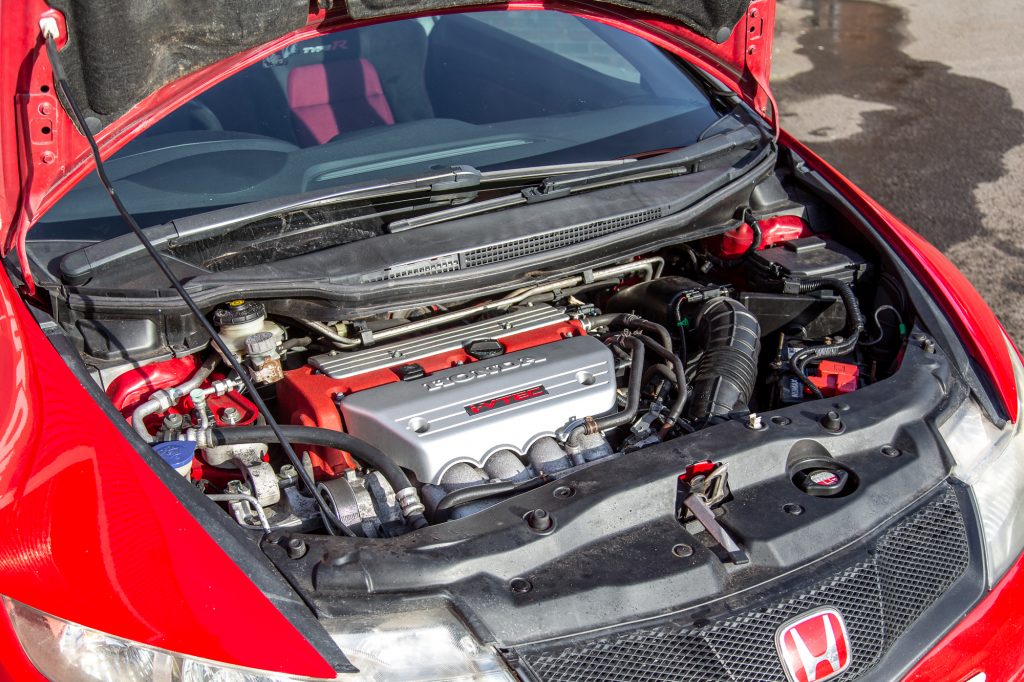 With any K20, it's beneficial if the timing chain and tensioners have been replaced, especially if it's a higher mileage car. You can factor in around £650 to get this job done if hasn't already. Uneven valve clearances can be an issue on these engines, if they've not been checked in the past 20,000 miles you might hear a tappy sound on startup. The injectors can be quite noisy on the FN2, so don't get this noise mixed up with noisy tappets. You can always use this as a good point to barter on!
Under the bonnet you might notice that the wrinkle red paint is flaking off the rocker cover. This is a common issue on K-Series engines, but if it looks fresh then this is a good sign that the owner has taken care of it.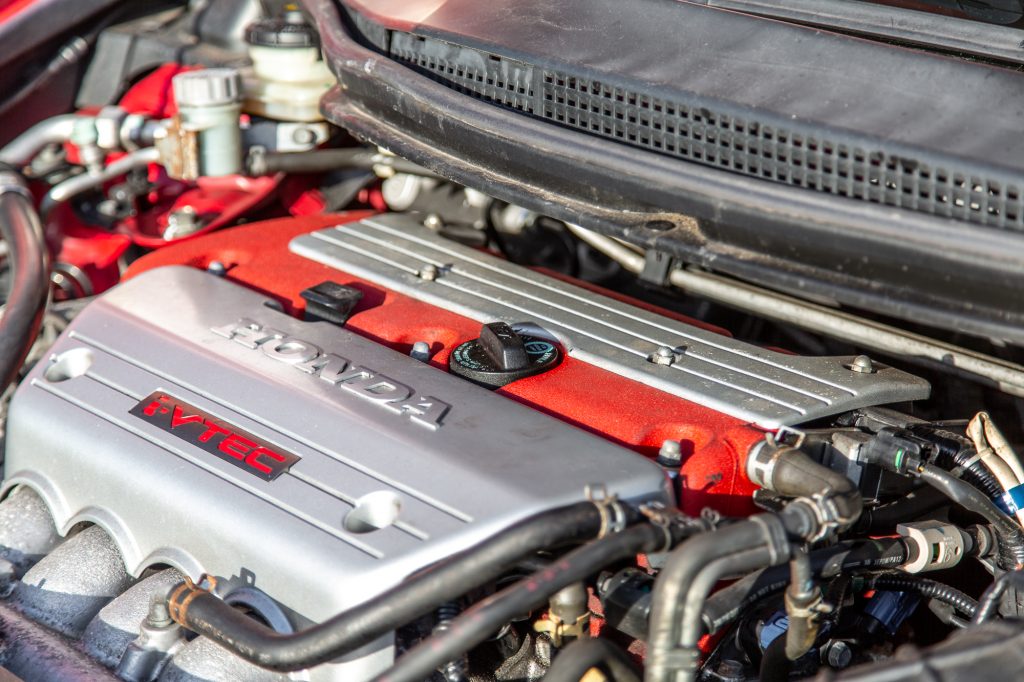 The PCV valve is prone to blocking up. If you can hear a crackling sound at idle then chances are you'll need to replace it. A good test to see if it's on its way out is to pinch the vacuum hose that comes out of the centre of the intake manifold and if the crackling stops then it'll need replacing.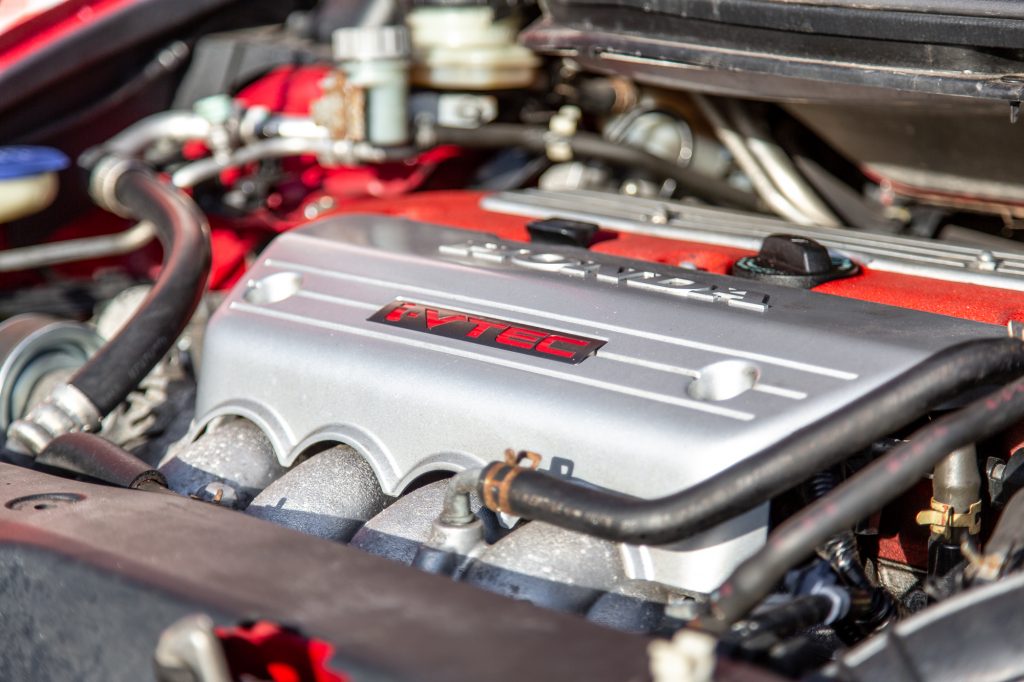 Transmission
The transmission is robust and offers slick gear changes when working properly. The shifter has been moved down to a more conventional position from where it was located in the EP3. Some cars struggle with crunching when entering second gear. Early cars struggle with selecting third gear as the synchros wear, which makes the gear feel notchy, in some cases it can even come out of third gear. The clutch should feel light. If it feels heavy then it's probably time to replace it. Finally, the gearbox can whine at the biting point, especially when cold, this is normal for the FN2 and nothing to worry about.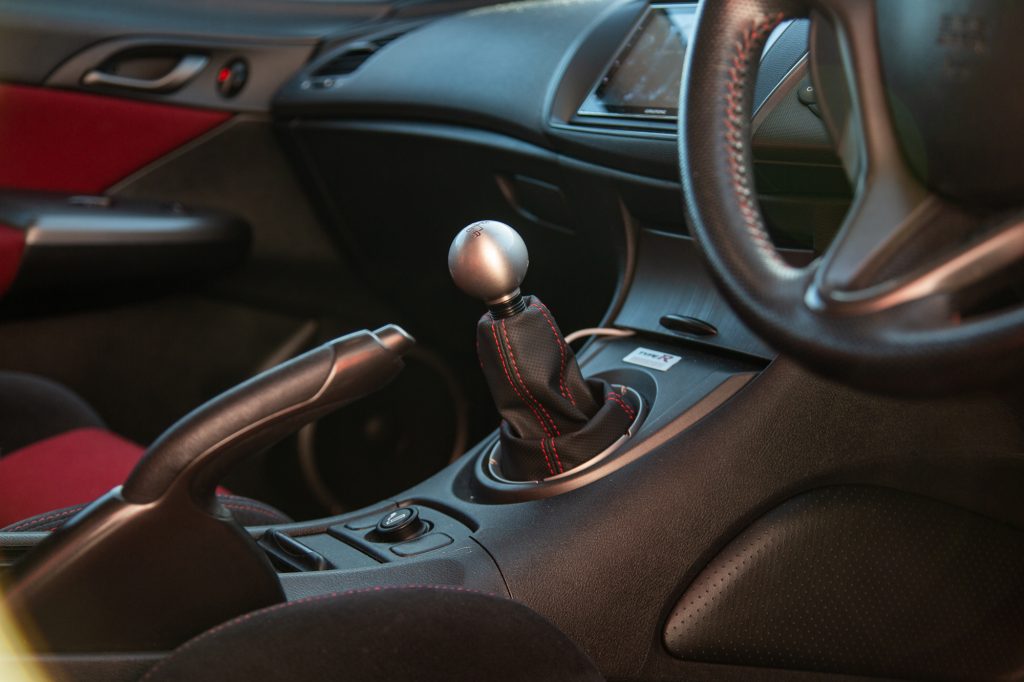 Suspension
The FN2 featured a traditional rear torsion beam and trailing arm setup which some enthusiasts saw as a step backwards. After driving a plethora of EP3's and FN2's over the years, we can confirm that this setup doesn't hamper the fun! As these cars get older, the beams are known to rust and in severe cases they can crack and break. Not ideal. This is definitely something to look out for as a new Genuine Honda rear beam will set you back £1,000.
The front subframe is known to produce a clicking noise when under hard acceleration or braking. This is simply a build up of dirt between two sections in the sub frame. Although this isn't an issue it can be pretty annoying.
Exterior
Moving onto the exterior of the FN2, the most common colour seen on UK roads is Milano Red. Often the paint will have deteriorated over the years leaving certain panels, especially the roof, Milano Pink. Lacquer peel is common as well as cloudy headlights too.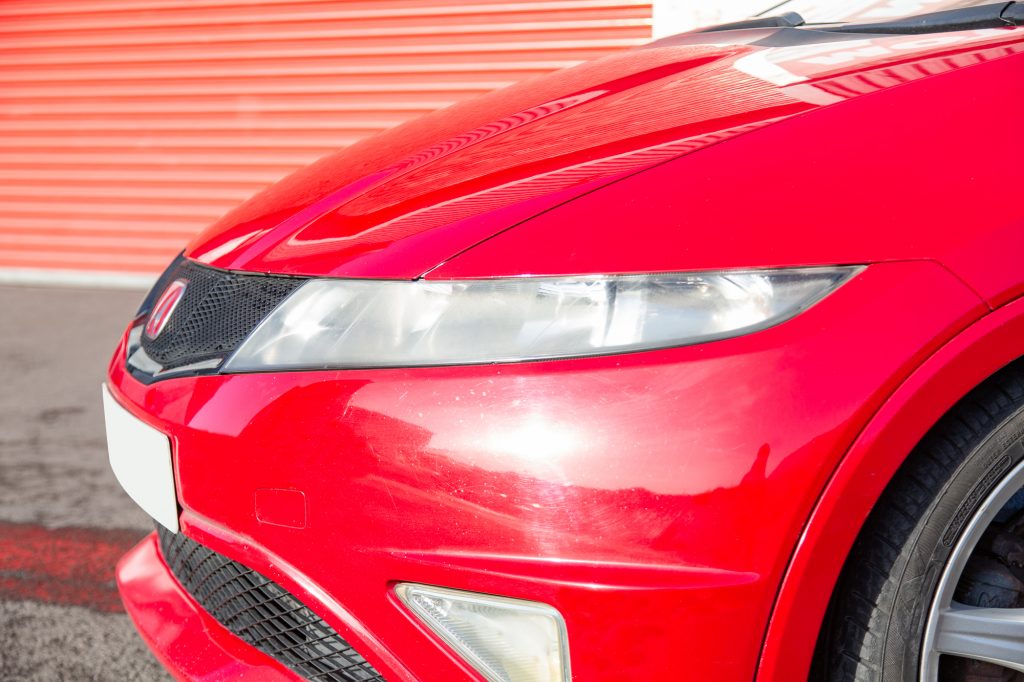 You'd be hard pushed to find a car that doesn't suffer from a stone chipped front end unless it's had some paint work carried out. This is due to the soft paint and the nose sitting close to the ground.
The split level spoiler at the rear is somewhat of a hinderance as it obscures your view when reversing. The lights below the spoiler can often suffer from a build of water, thus leaving green moss around the seals.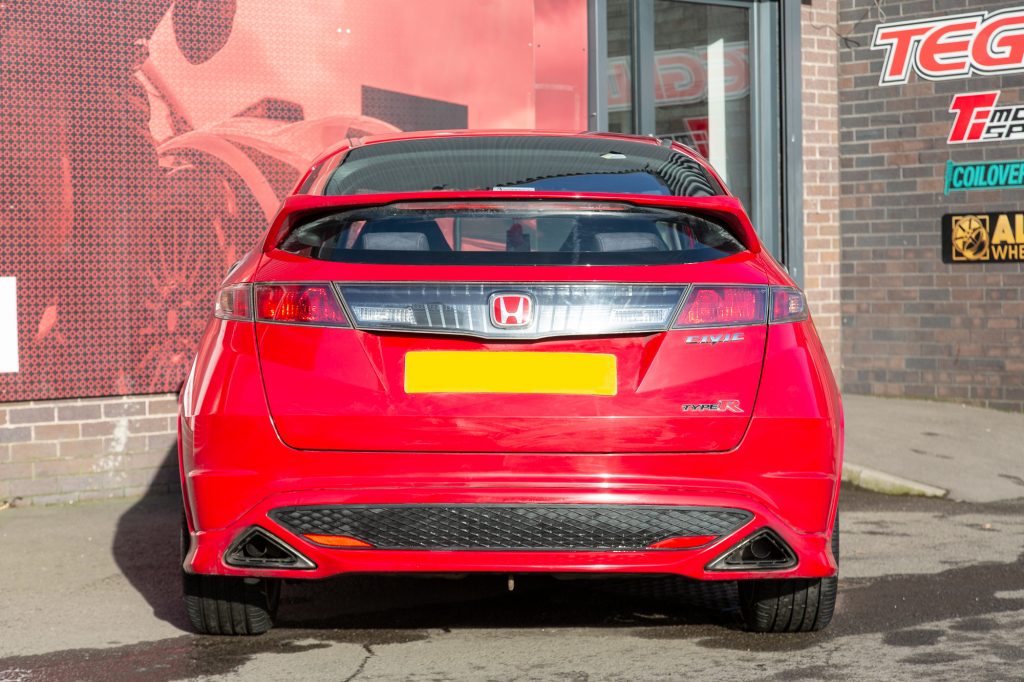 As with any Honda, rust is a very common problem. Boot floors tend to corrode and so does the roof as the rubber moulding at the top of the windscreen can cut into the paint. Pre-2008 cars suffer from rusty doors as the rubber seal at the top of the door collect water. This was revised on the facelift models. Check the condition of the carpets for any moisture and the A, B and C pillars too.
The power fold mirrors can fail which can cause slow operation or complete failure in which they just won't work. Previously, the cure for this was to replace the entire mirror assembly until Honda sold the shut off device (SOD) separately. There is one SOD in each mirror, so if both mirrors are failing then this will cost just over £100 to fix.
Interior
Step inside the FN2's cabin and you'll find big, supportive seats. The bolsters on these are often worn and can sometimes be split, especially if the owners are larger people. Build quality seemed to take a back seat on the 8th generation Civic, with many owners reporting rattles from the interior. Headlining rattles are usually caused by loose cables or clips but dashboard rattles are much harder to diagnose so this is something you might just have to learn with.
Check to see if the air conditioning is working (don't forget non-GT models don't have AC). If it isn't, then the relay might need replacing. This isn't an expensive part and costs £20, but definitely worth bearing in mind.
How much to pay?
If you're looking at getting yourself into an FN2, then now is probably the time to buy as there are definitely some bargains to be had. We think prices will slowly begin to rise in the next few years as more get written off or meet their demise due to rust, high miles etc.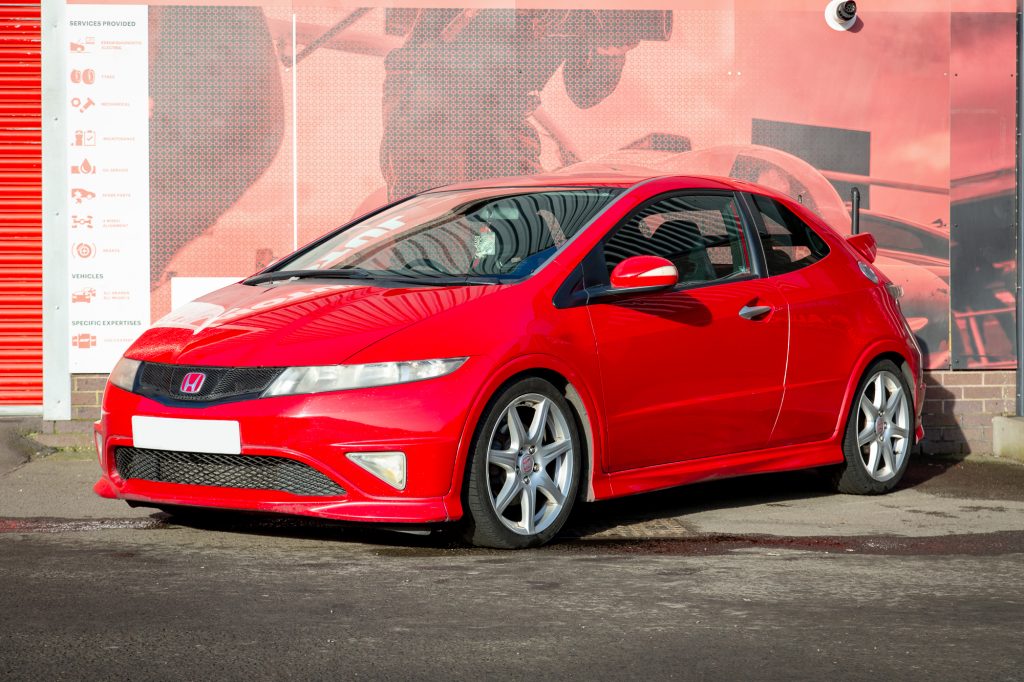 Up to £1,500
You might be able to get into an early For cars that need plenty of TLC you'll be looking at somewhere around the £1,500 mark. To give you an idea, we picked up an FN2 last year for £1,500, however it's engine had gone bang!
Up to £4,000
Expect to get a Type R that's done over 100,000 miles in not the best condition. Although we'd always buy a car based on condition and service history rather than mileage there will be a few ropey motors at this end of the market. You may find some sub 100k cars, however, these are likely to have been categorised. This budget is perfect for those looking for a track or race car.
£4,000 – £8,000
This is what you'll need to spend to find a cleaner example of an FN2 that has been well looked after. You'll probably start to see sub 100k cars as you increase the budget as well as the majority being GT models. Expect to find some cars with modifications too i.e. suspension upgrades, exhausts, intakes, remapped etc. Head to the top of this price bracket and you'll find 2010+ models that feature an LSD as standard.
£8,000-£12,000
Spend north of £8k and you'll be getting yourself a clean and standard relatively low-mileage example of an FN2. The top end of this bracket will see you into Championship White edition territory and possibly even a M200 if you're lucky.
£12,000+
To guarantee a clean M200 FN2 you'll be spending £12k+, especially as these become rarer and rarer. Good examples of modified forced induction cars will also command a premium as a lot of money will have been spent to get them to this level. For those with a blank cheque book on the hunt for Mugen Type R, firstly, you're going to have to do some searching as these don't come up for sale very often. If and when they do hit the classifieds you'll definitely be looking at a keen price tag of £25,000+!