This weekend we're heading to Brands Hatch for rounds 3 & 4 of the Time Attack Championship. Unfortunately, Tsuki, our K22 powered Honda NSX is suffering from head sealing issues and high intake temperatures. However, we're pleased to say that our recently acquired BMW M240i will be making its racing debut in the NSX's place!
So, let's have a look at the things we've done to it so far in preparation for its inaugural outing. Firstly, we turned our attention to the suspension. We purchased the car with an air ride system so the need for a set of coilovers that were able to withstand the rigours of track use and suitable for the road was paramount. Enter Yellow Speed Racing. We've utilised the ever reliable Dynamic Pro Sport kit on the BMW. Not only will this firm everything up for the track, but it'll also retain OEM-like comfort for the road too. Johnny, co-director of Tegiwa, is super impressed with these coilovers out on the road!
To allow for increased adjustability on the geometry side of things, Hardrace offered to help us with a set of camber and toe adjustable rear arms as well as upgraded trailing arms. This makes for increased adjustability so we can dial in the setup of car to exactly where it needs to be for the track. A big shout out to Area Motorsport who not only fitted the aforementioned parts, but also provided us with a track geometry setup too.
Secondly, we maximised braking performance with a set of Ferodo DSUNO brake pads. DSUNO are the latest heavy duty racing material from Ferodo Racing and has replaced the DS2.11. They're already race proven in GT, touring car, & rally so we're excited to see how they perform out on track. We've used a set of Ferodo DS2500 pads on the rear to help provide a bit of extra biting force too.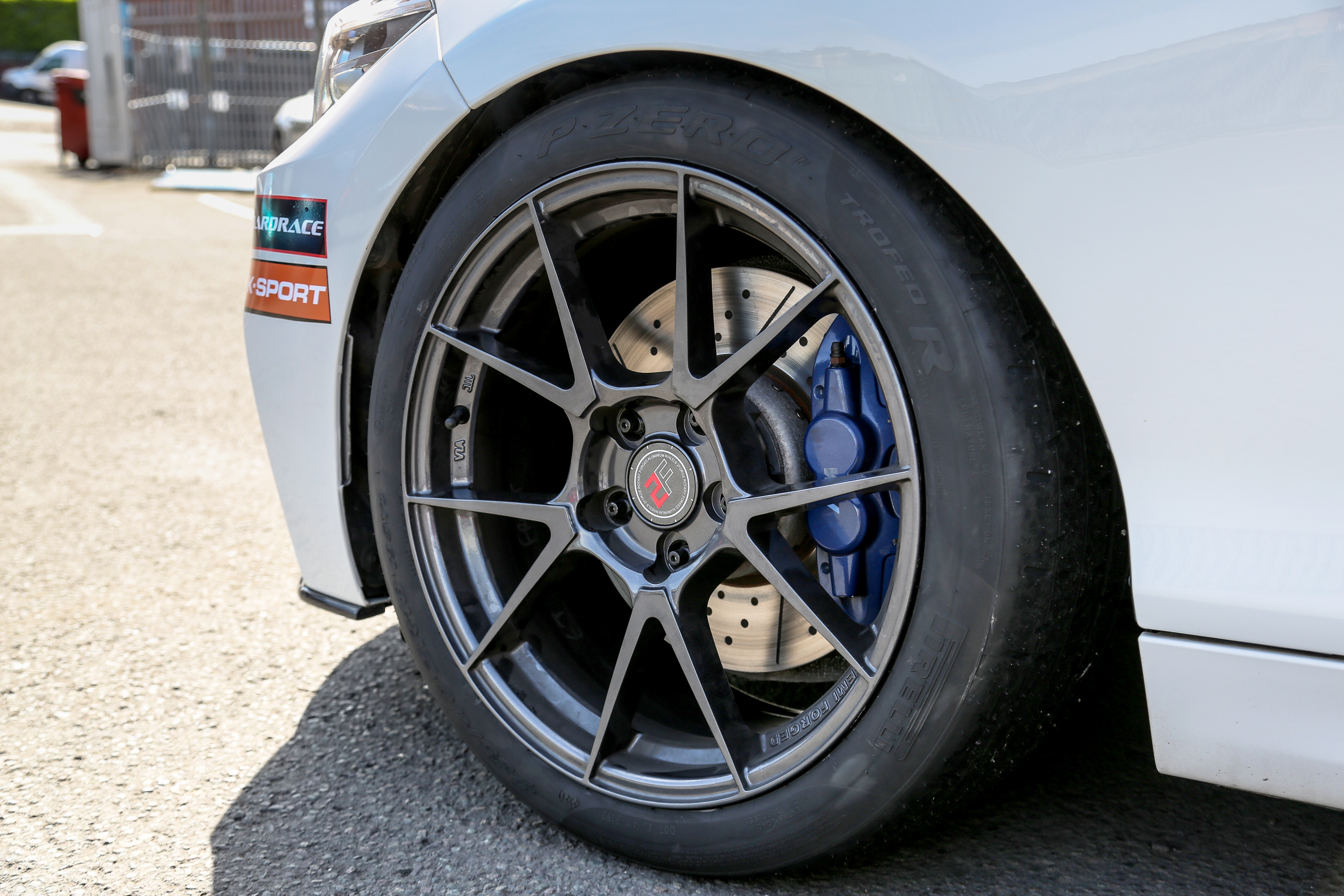 It goes without saying that safety is our number one priority whilst setting fast lap times. So we installed a SW Motorsports bolt-in half roll cage with a rear seat delete kit. This will keep us safe should the worst happen. Inside the cockpit we've replaced the OEM seats with two Cobra Nogaro bucket seats complete with supporting hardware. As we know from our Golf GTI build, these seats are perfect for the road but provide plenty of stability for track too. Keeping us strapped firmly in place are Schroth Clubman 6 point harnesses.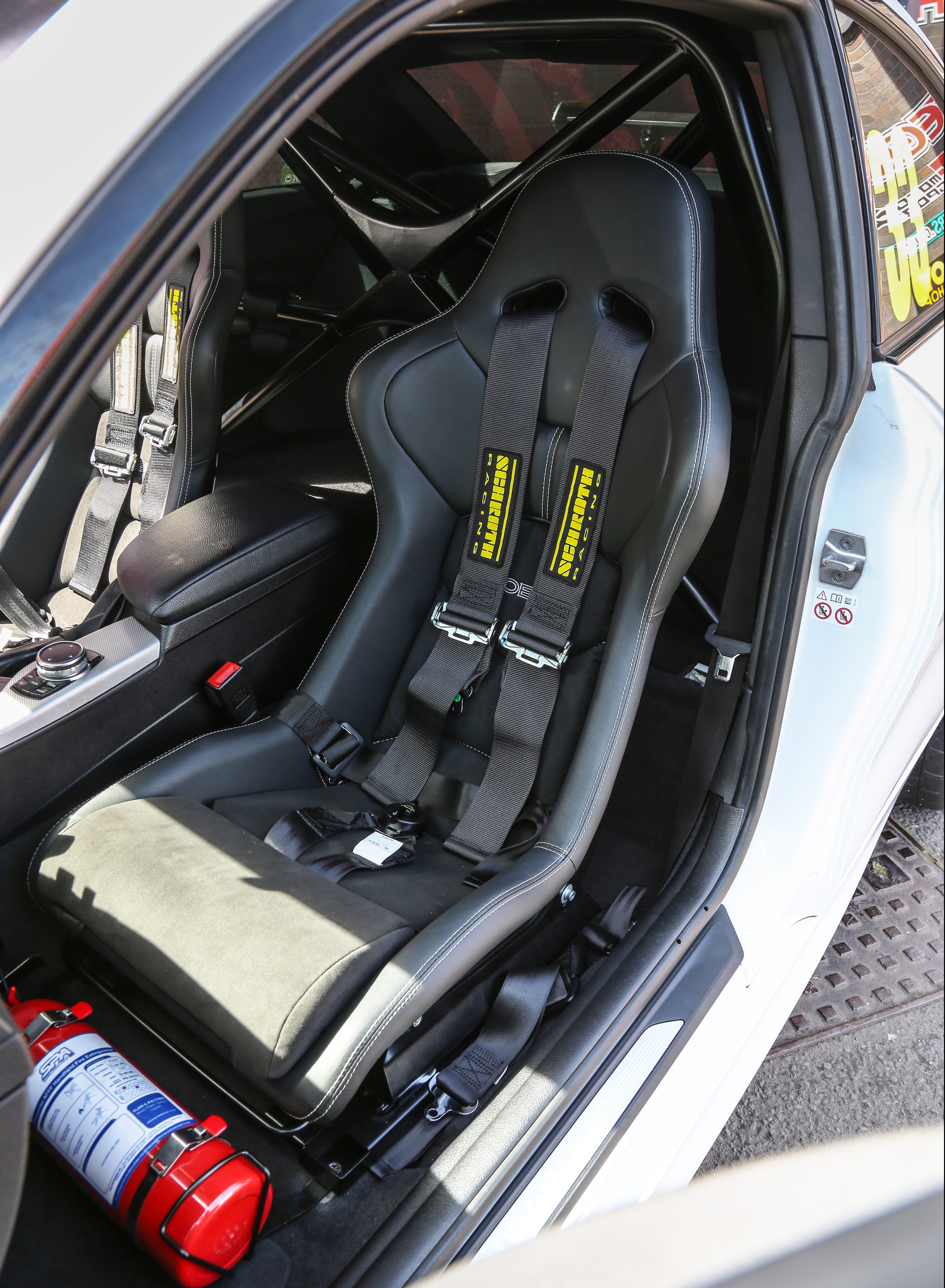 To comply with Time Attack regulations we've also used a Tegiwa heavy duty towing strap that fits a plethora of BMW's. Another stipulation of competing in Time Attack is that the car must have a fire extinguisher. This is taken care of by Kap Industries with their fire extinguisher bracket and a Protrust Firesense 2.4 litre handheld extinguisher which is mounted neatly underneath the passenger seat.
Our good friends at Garmin kindly helped us out with their super popular Garmin Catalyst that are taking the market by storm at the moment. This is mounted neatly on the dash so we can see where to improve, check our timing and also when we can take it easy. At Tegiwa we're massive fans of the Catalyst, and in Time Attack when timing is everything, this is an absolute no brainer when it comes to gathering data and driver improvement.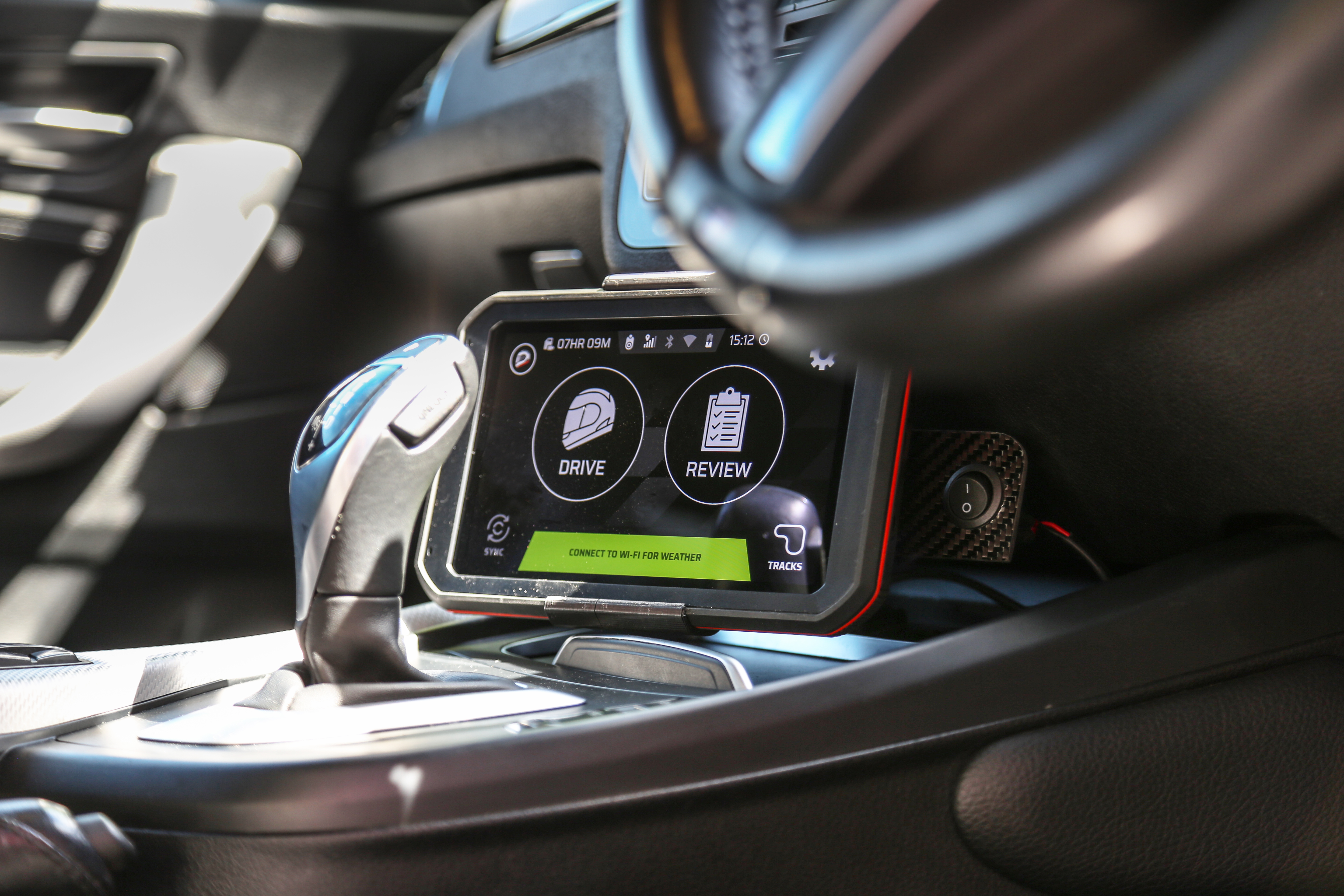 We've swapped out the Rotiform OZR wheels with a set of flow formed 2Forge ZF6's. These will help to reduce unsprung weight whilst also standing up to the thrashing they'll endure over the kerbs. We've opted for a square setup with our wheels utilising an 18×9 setup at all four corners. For racing, we're required to use a Pirelli tyre, so we have Trofeo-R 235/40/18 up front with 255/35/18 on the rear. Out on the road though, we're using the latest performance tyre from Michelin with their Pilot Sport 5's. The PS5's that we're using are a 235/40/18 on the front with a 265/35/18 on the back.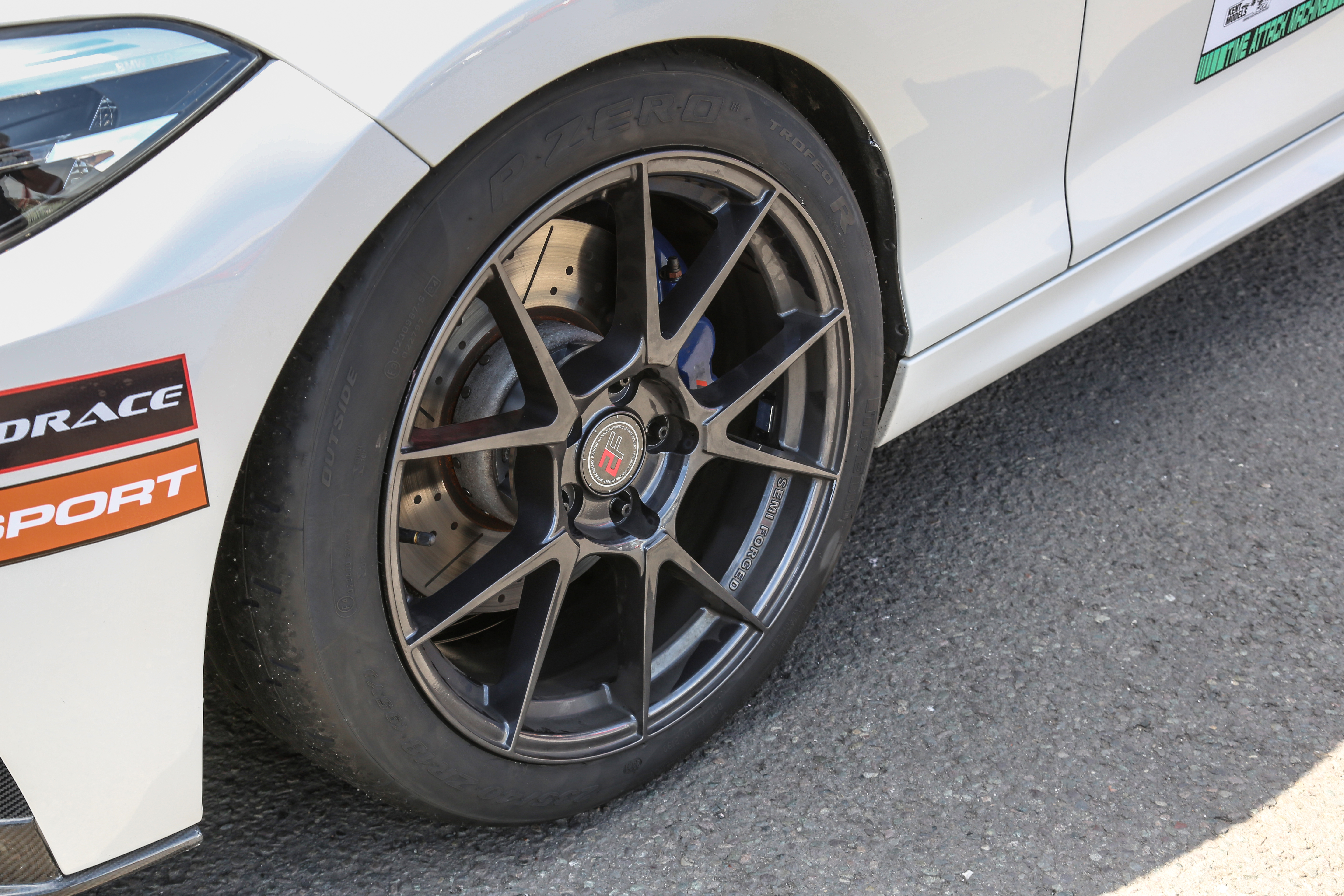 In terms of power, the car was advertised as being mapped, however, it was apparent that this wasn't the case after a dyno tuning session with Ti Motorsport. It was clear an off-the-shelf remap that was marketed with these figures was being used as the car made a lowly 350bhp, just 15 horsepower more than standard. If you ever needed proof that flash maps aren't all they're cracked up to be, then this is it. With a custom Ti gearbox and engine map, the car now boasts a staggering 443.8 horsepower with 451.6 lbs. ft torque. This means that the ZF gearbox now boasts manual characteristics whilst also having a better torque capacity.
This power figure is achievable through the help of an uprated fuel pump, a Tegiwa B58 downpipe and a Milltek resonated cat-back exhaust. A massive shoutout to Milltek Sport for getting involved with this build, we can confirm it sounds absolutely mega and the carbon tips look the business!
We're excited to get the M240i out on track and put in some hot laps in the Club 2WD class! Make sure you stay tuned to our socials to see how we get on over the weekend.