Our Honda NSX has been slowly going from form to form since 2019 but now we're back in 2022 with an even bigger and better build than ever before! After having a very turbulent 2021 with Tsuki that saw her out for the majority of the season, we sought the assistance of Bourne HPP to take sole responsibility for the NSX and keep everything under one roof. With Tsuki spending the entire winter at Bourne HPP HQ, it's finally back with one hell of a  spec list, so let's take a  look!
Engine
We've had a state-of-the-art engine made for Tsuki this year which comes in the form of a Bourne HPP K22 'Boost' engine featuring a plethora of bespoke parts, including a Bourne Billet 2.2 Crankshaft, Bourne Boost Specific Pistons, Bourne Valve Springs, Bourne Valves and Bourne Camshafts. These have all been manufactured and developed in house right here in the UK, so we're sure that they're up to the demands of the engine.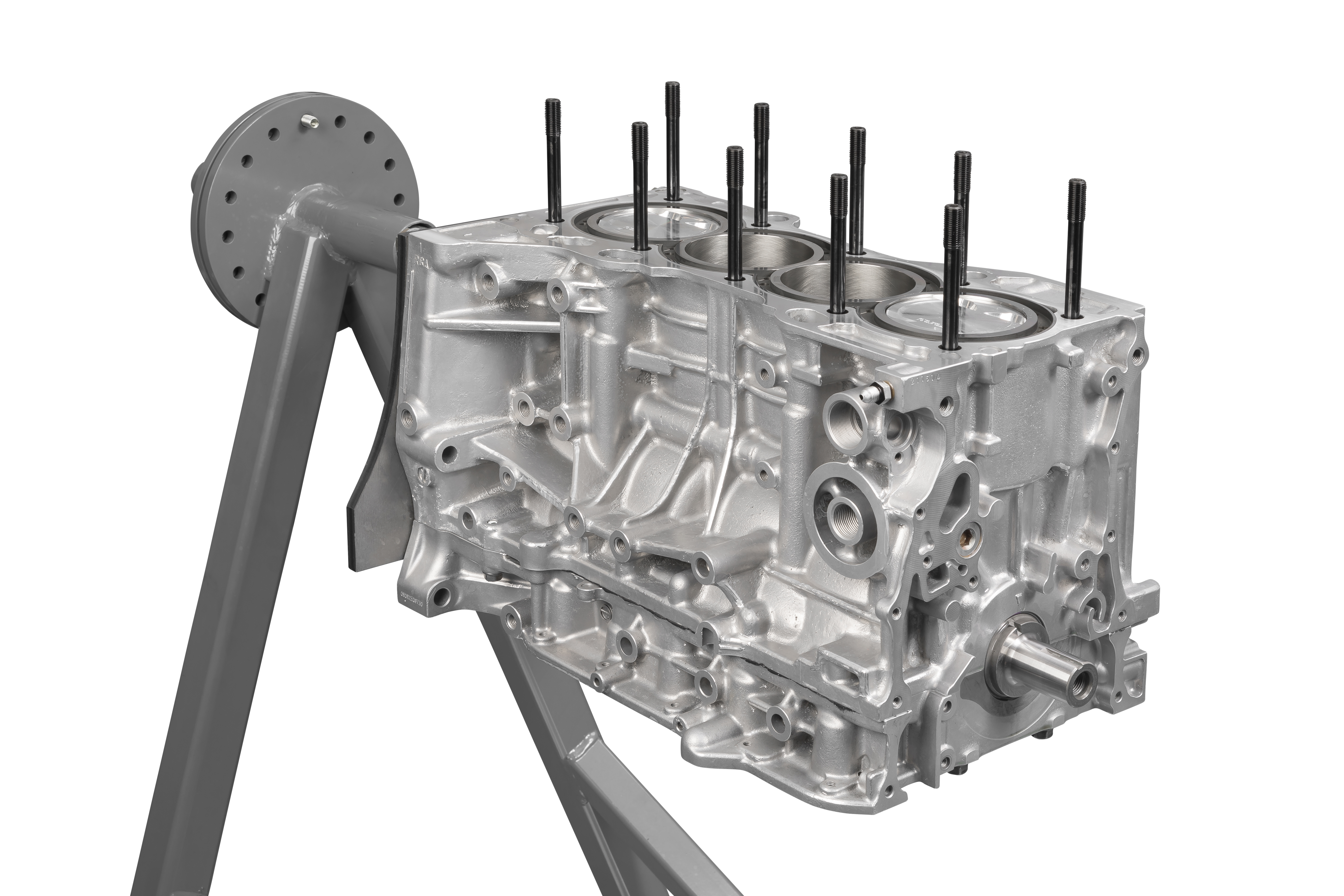 A Kraftwerks C38-R race Rotrex supercharger kit was the charger of choice due to their unmatched combination of power and reliability. So far on our dyno, we've seen Tsuki hit 568.8 bhp with 355.4 ft. lbs @ 8,460rpm with 1.6 bar of boost. We're yet to take it to our target 1.8 bar boost and 9,000rpm redline, as well as turning on our AEM V3 Water Meth Kit, so expect this figure to be even higher in the near future!
Plus, if you haven't seen our video of Tsuki's power run on our dyno, then it's definitely worth checking out, especially if you love flames!
With the engine bay busier than ever, we knew that temperatures would be on the rise. That's why the bay is adorned with Funk Motorsport gold reflective heat management tape and sleeves to help keep things cool. We've running an AEM V3 Water Methanol Kit too to help aid cooling. ICEFAB feature heavily on this build too, with a custom radiator, charge cooler, oil cooler and a bespoke exhaust system.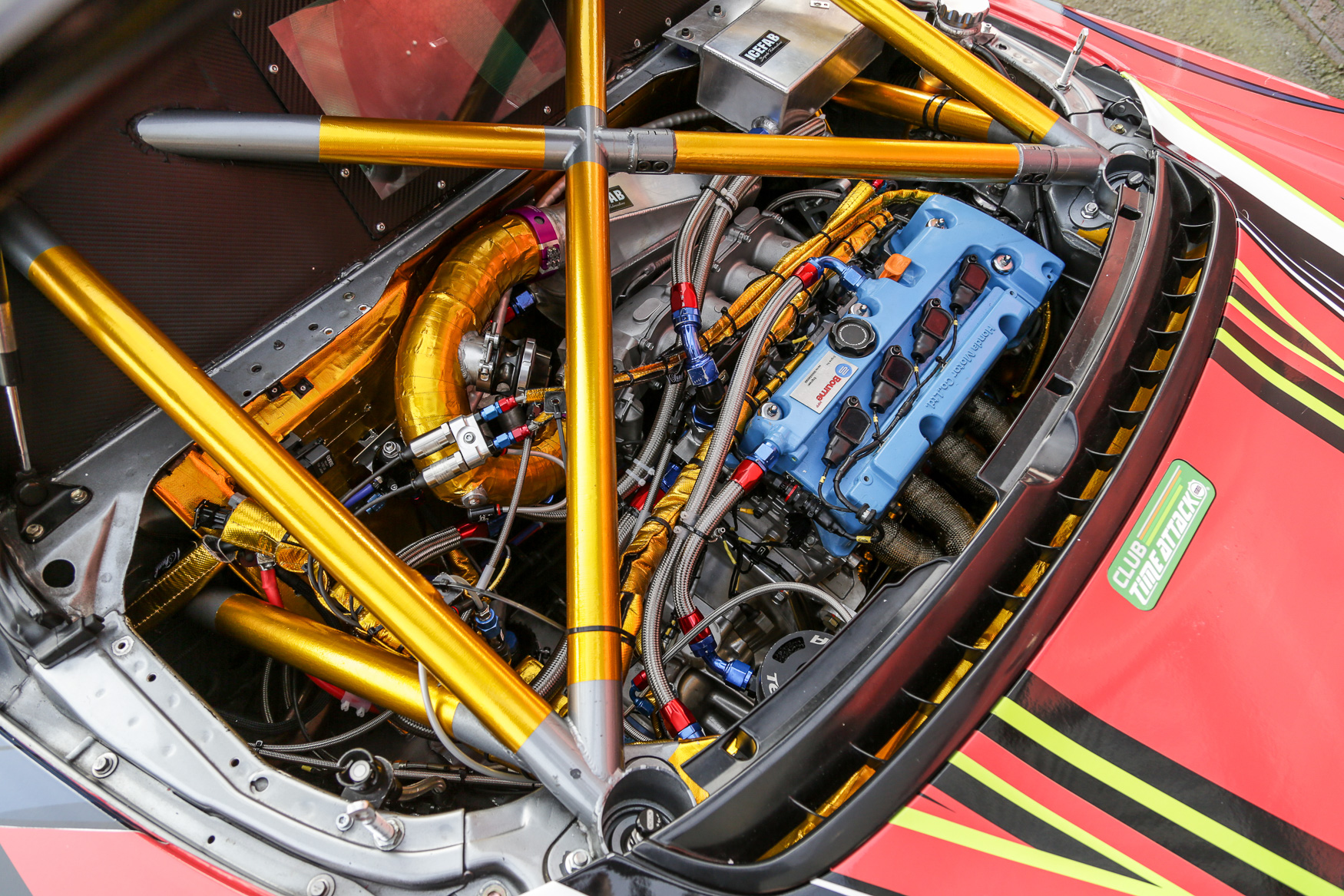 Of course, we've upgraded the fuelling system to meet demands with Grams Performance 1,600cc injectors and 2x Grams Performance 355LPH Inline fuel pumps. After previously running on E85, we're now back to running on Momentum 99 pump fuel.  The engine management system has been upgraded to a Bourne by Life Racing F88 ECU with a closed loop wide band in order to keep everything in check. The engine also features a Bosch 68mm drive-by-wire throttle and 2x Bosch knock sensors which allows for closed loop knock control.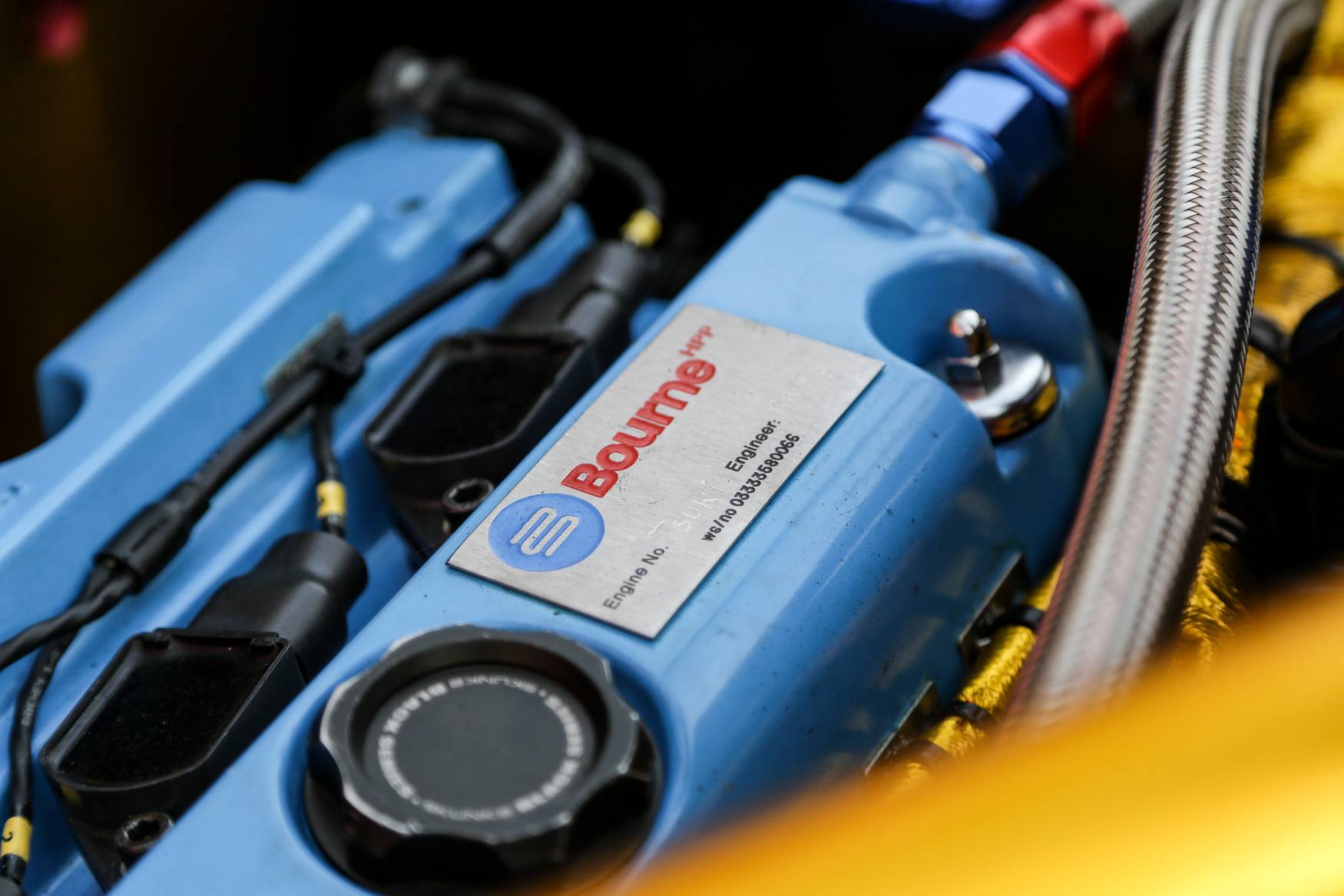 Transmission
Getting the power to the wheels is taken care of by a Satchel Engineering 6 speed sequential gearbox. This is then transmitted via a Competition Clutch Twin Disc Kit and sent to the rear wheels via Kruger Engineering custom driveshafts. Our driver, Luke, flicks through the gears with the help of Life Racing paddle air shifters. To avoid one-wheel peel, a Satchel Engineering Plated LSD helps the NSX to maintain traction.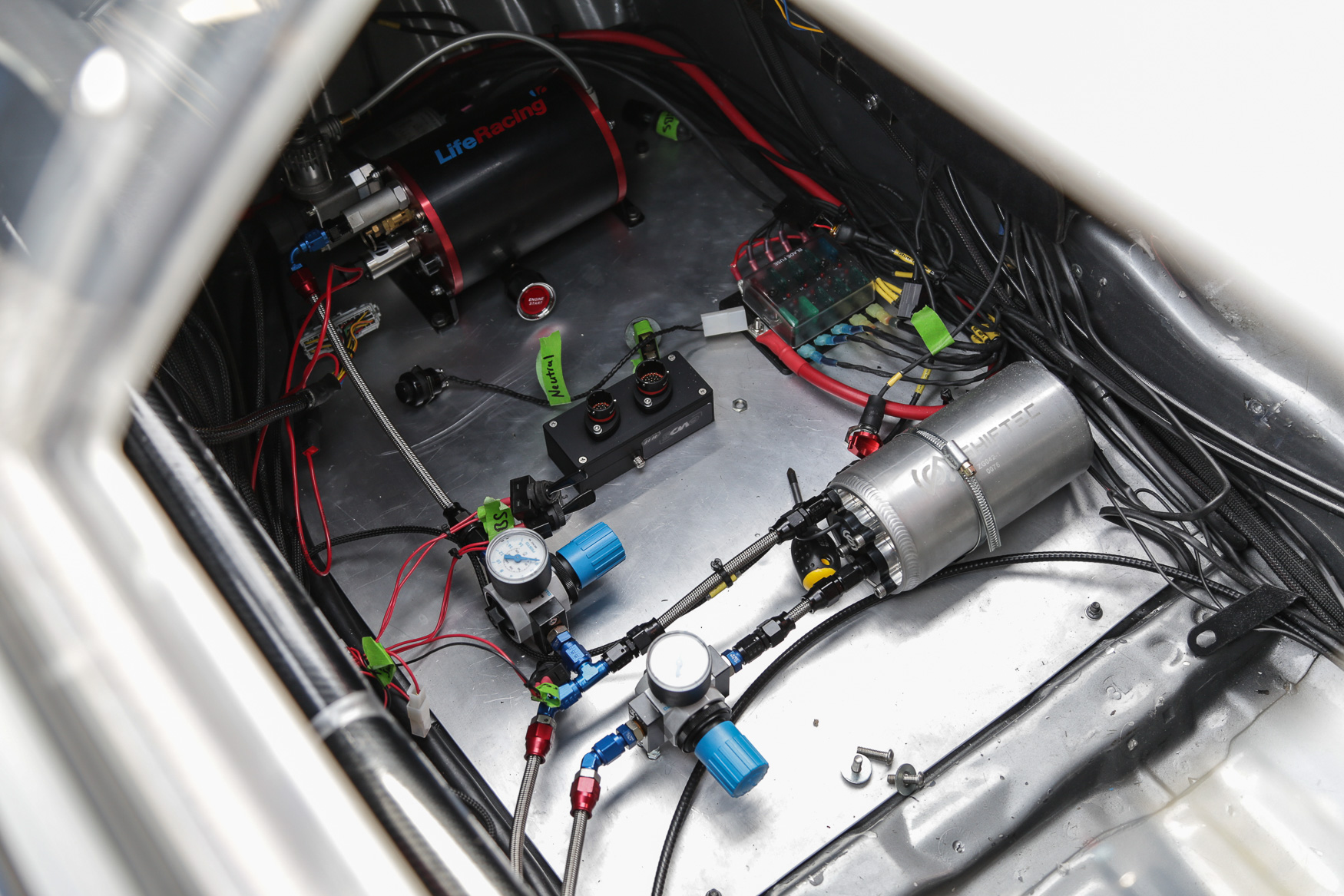 Wheels & Tyres
We make use of Pirelli Slicks in the Pro Classes in Time Attack UK. We utilise WedsSport TC-105X alloy wheels. These are a super light wheel and help to reduce unsprung weight to aid faster acceleration and better braking. After previously running a staggered setup, we now run 18" wheels at all 4 corners with a 9J up front and 9.5J at the rear. Keeping them firmly in place are a set of Muteki SR48 wheel nuts.
Brakes & Suspension
Bringing Tsuki to a timely halt is done via a set of YSR big brakes on both the front and rear axle. You'll find a set of 6 piston calipers up front with 330mm discs and 4 piston calipers at the rear with a 330mm disc. Our brake pads of choice are Pagid RSL29's. They provide plenty of bite and offer brilliant fade resistance and modulation.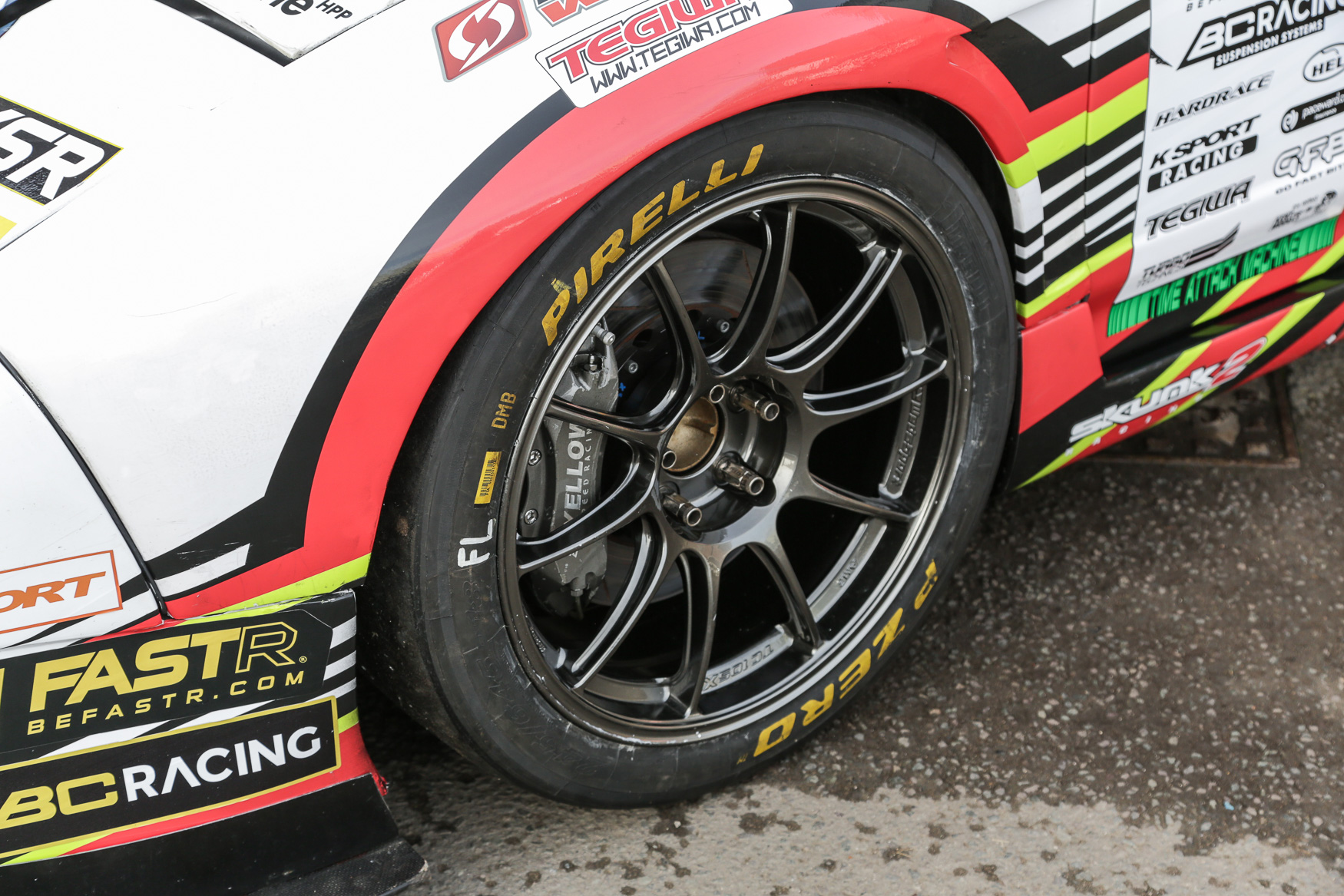 Nitron NTR R3 coilovers utilise a class-leading 40mm piston design and ultra-strong piston rods to demonstrate exceptional levels of damping control and refinement. Performance is achieved through accurate control of its 3-way independent damping with instant feedback transmitted through the wheels, thus allowing the limits of traction to be explored confidently.
Hardrace and Cedar Ridge spherical arms allow us to dial the suspension into our requirements. ICEFAB feature once again with a custom anti-roll bar up front. Limiting the slip of the rear wheels is a Life Racing Traction Control system. This means the NSX can keep wheel slip in optimal range for varying weather conditions and maximise acceleration. We've also got a trick Bosch Motorsport M5 ABS system that improves wheel slip control and enhanced braking performance too.
Exterior
Moving on to the outside of the vehicle, is the bespoke Itasha livery. Our livery gives a not-so-subtle nod to its Japanese heritage whilst also standing out from the rest of the paddock.
There's plenty of custom bodywork on offer too. A Le Mans style aero front bumper make for a wider front end and wide front wings accommodate the hefty Pirelli slicks. A custom Tegiwa front splitter finish the front end off nicely and offer even more in the name of aerodynamics. Keeping the radiator cool is a carbon NSX-R style bonnet with a huge scoop to allow as much air as possible around vital components.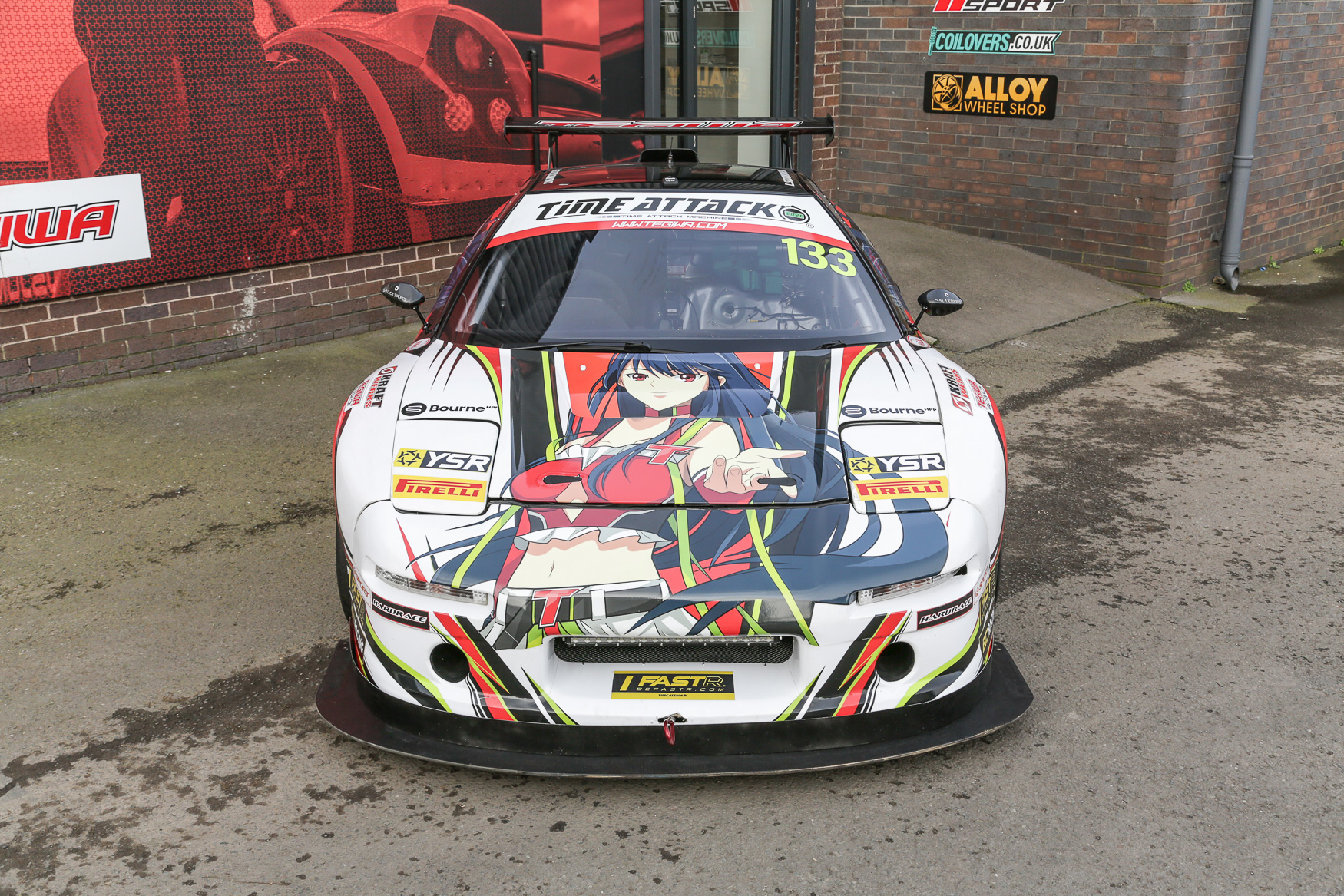 We also make use of a carbon fibre prototype roof scoop and Pride carbon wide side scoops to draw in as much air to the engine bay as possible.
Ballade Sports carbon aero mirrors make sure that every gram of weight is saved. Weighing in at only 450 grams, the shape is based off the extremely popular MotoGP series and feature enhanced vortex generators located underneath the belly of the mirror pod. Polycarbonate windows also feature, all in the name of keeping weight at a minimal.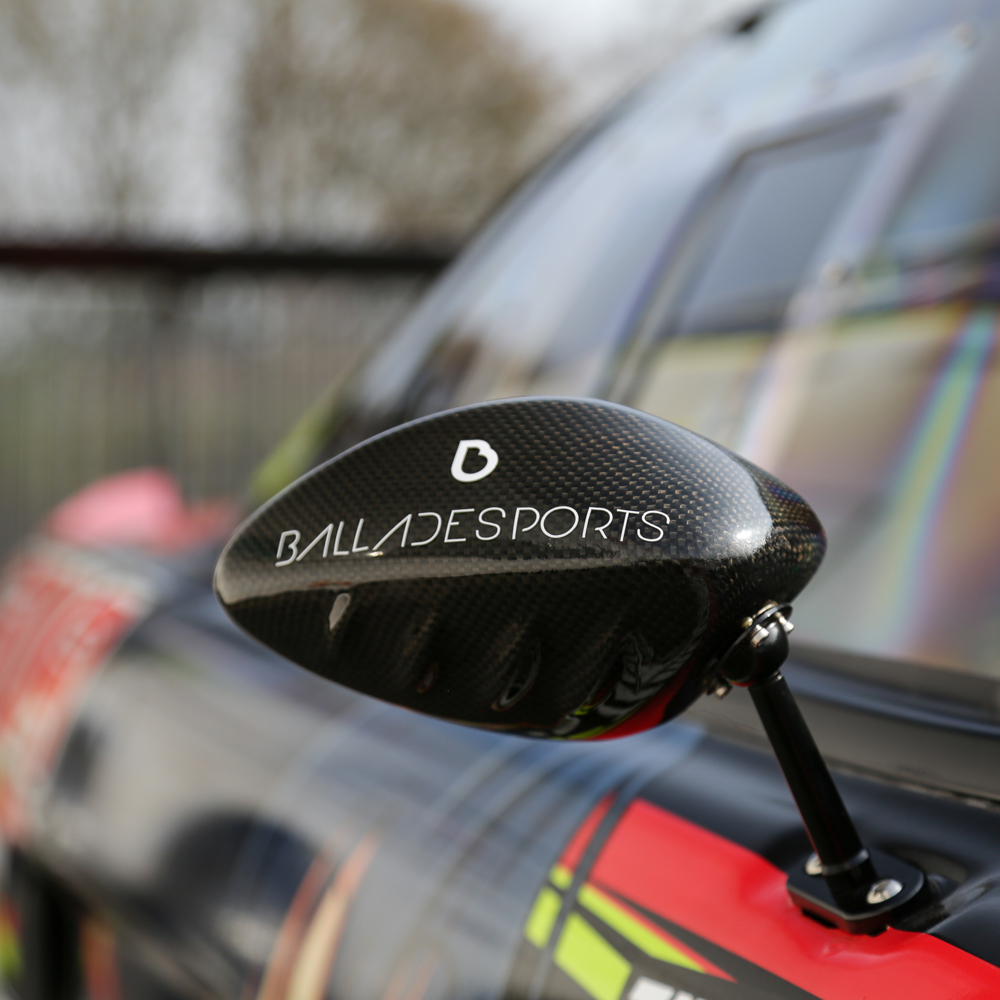 A custom Tegiwa rear carbon wing keeps the back end of Tsuki in shape and creates a decent amount of downforce to push the rear tyres into the tarmac.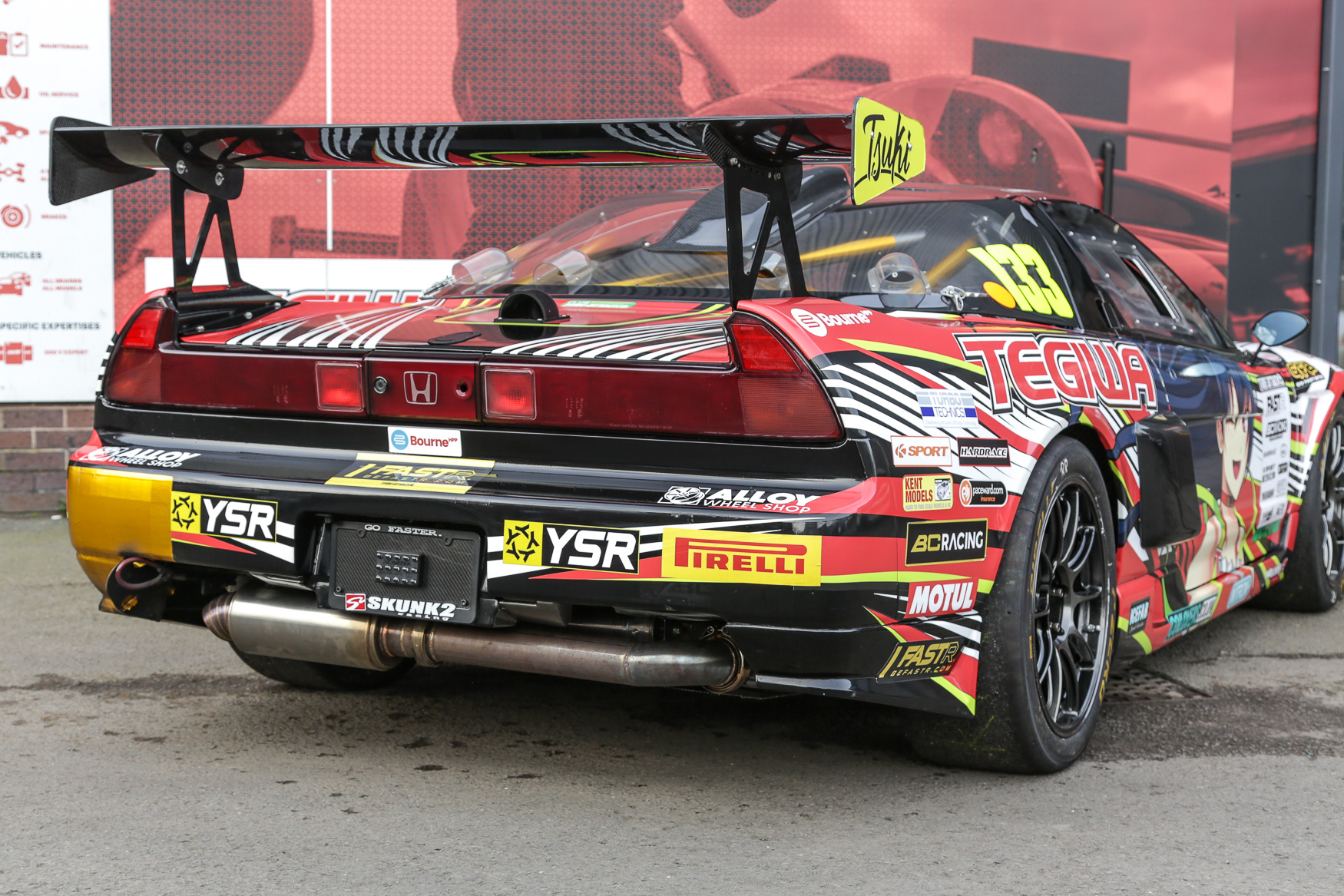 Interior
Keeping Luke firmly held in place is a Cobra Ultralite carbon bucket seat and a Takata 6-point race harness. An AIM MXG dashboard allow Luke to read the vital conditions of the car. A MegaLife MR-30 keeps power running smoothly whilst weighing in at only 2.6kg! Autotel radio communications also feature to enable driver and team to offer support and advice during mid-session outings. The interior is finished off with a super smart Personal suede 330mm steering wheel which is mated to an Upaclick custom button box.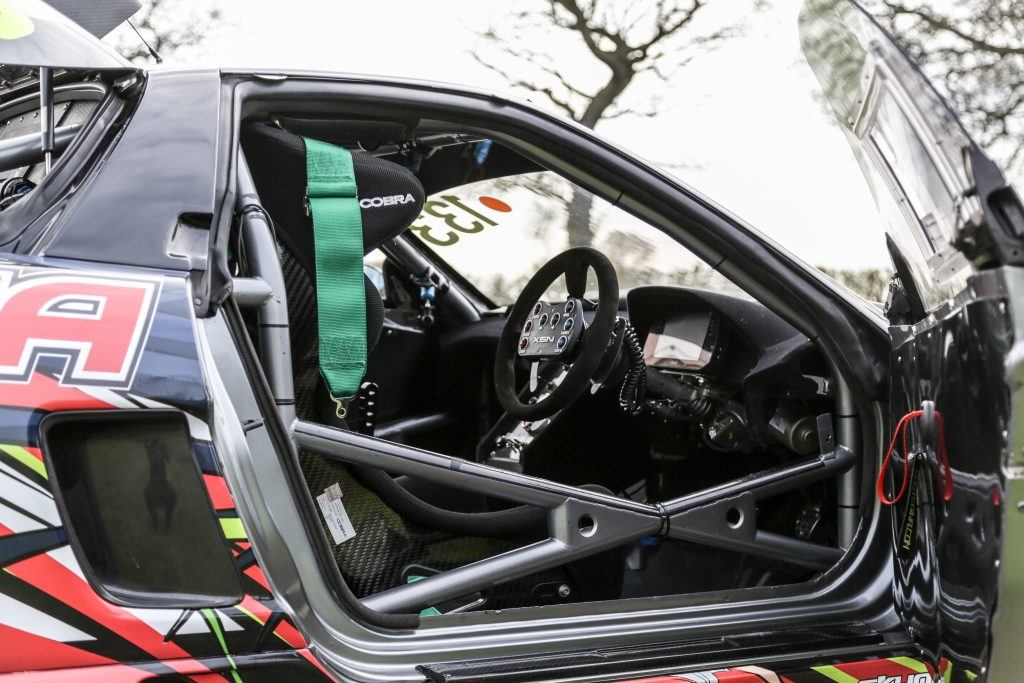 Tsuki will be competing in the Pro Class Time Attack during 2022 as we aim to retain the top step again after being crowned Pro 2WD champions in 2021. Make sure you drop us a follow on our socials to stay up to date with all of Tegiwa Racing action! You can also check out our full range of photos on our Flickr page, here.
Finally, we would like to give a huge shoutout to the following brands for all their help with this incredible build: