This year of Time Attack sees us head down south for three rounds at Brands Hatch, two of which were a double header as part of the Tunerfest South show.  Let's take a look at how the Tegiwa Racing team got on over the weekend!
Luke Sedzikowski – BMW M240i
Unfortunately, our beloved Honda NSX was suffering with issues this weekend, so Luke took our recently acquired BMW M240i instead. Due to the modifications of the car, Luke competed in the club 2WD class rather than his usual pro class. Although we'd modified the car to be eligible to compete, this is still very much a road going vehicle.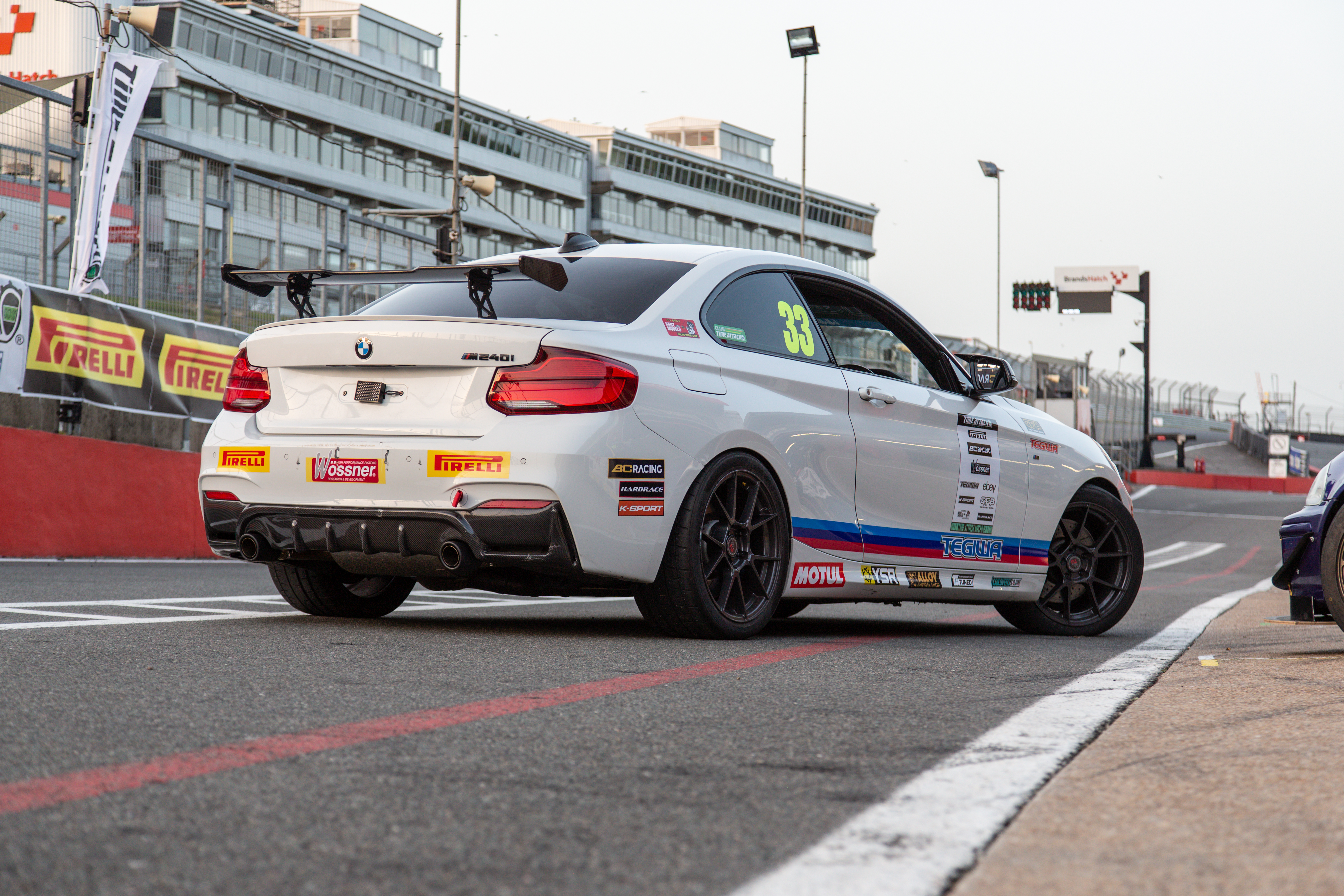 The Friday and Saturday turned out to be two of the hottest days of the year, so it was great for Luke that he still had creature comforts like his air conditioning to keep him cool out on track. The lack of a limited slip differential however, was apparent throughout the course of the weekend, as the F22's chassis was a riot to keep under control, with the car spinning the wheels in most of the corners when trying to get on the power. It's not the slightest of machines either, weighing in at 1,610kg including our driver. Luke's fastest time of the weekend was a 53.962.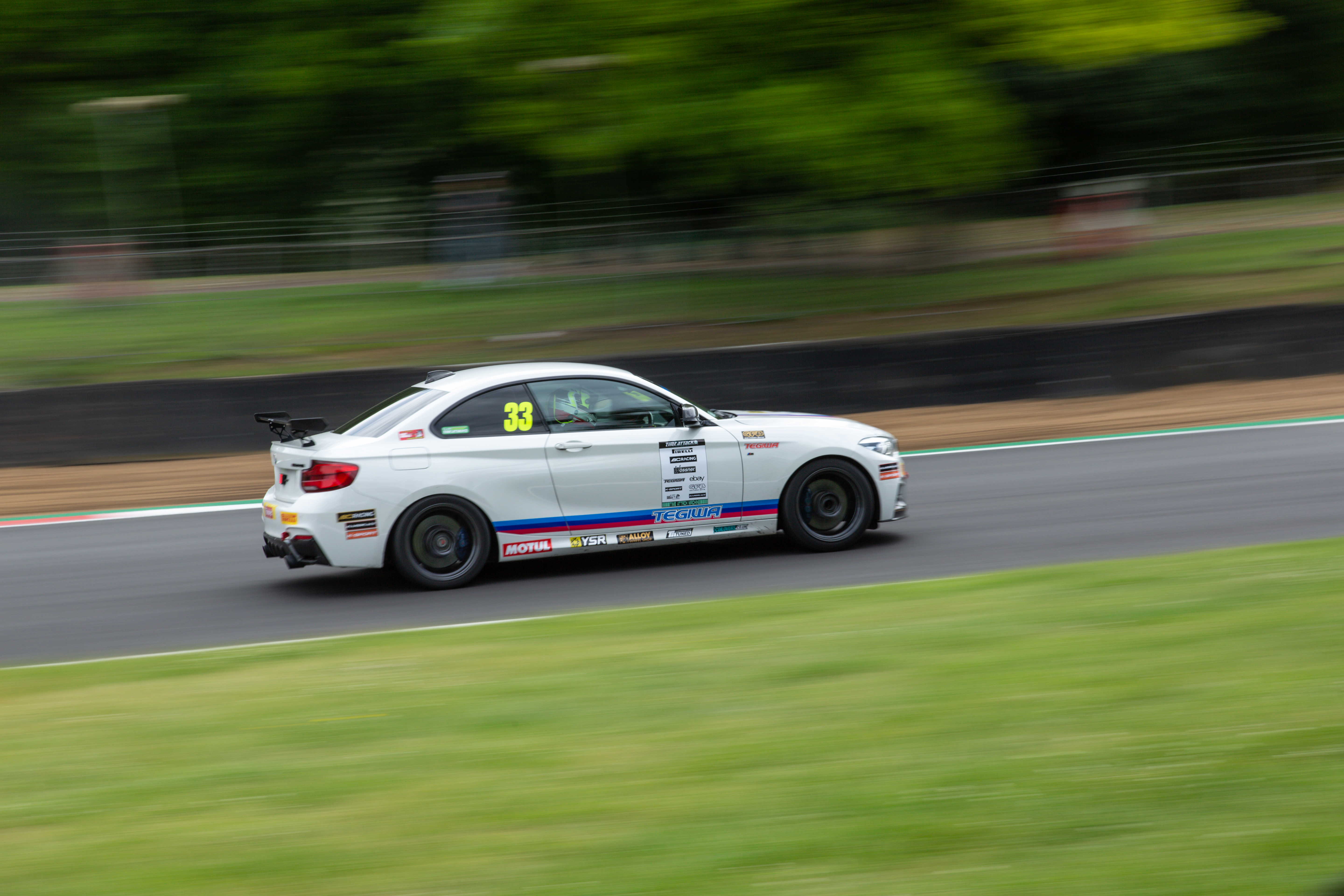 Mikey Birch – K-Swap Honda Civic EK
Now equipped with a host of aerodynamic upgrades since Cadwell Park, Mike was aiming to make the most his newfound downforce. Setting a time of 54.157 was enough to earn Mike a third place trophy for his efforts during round 3.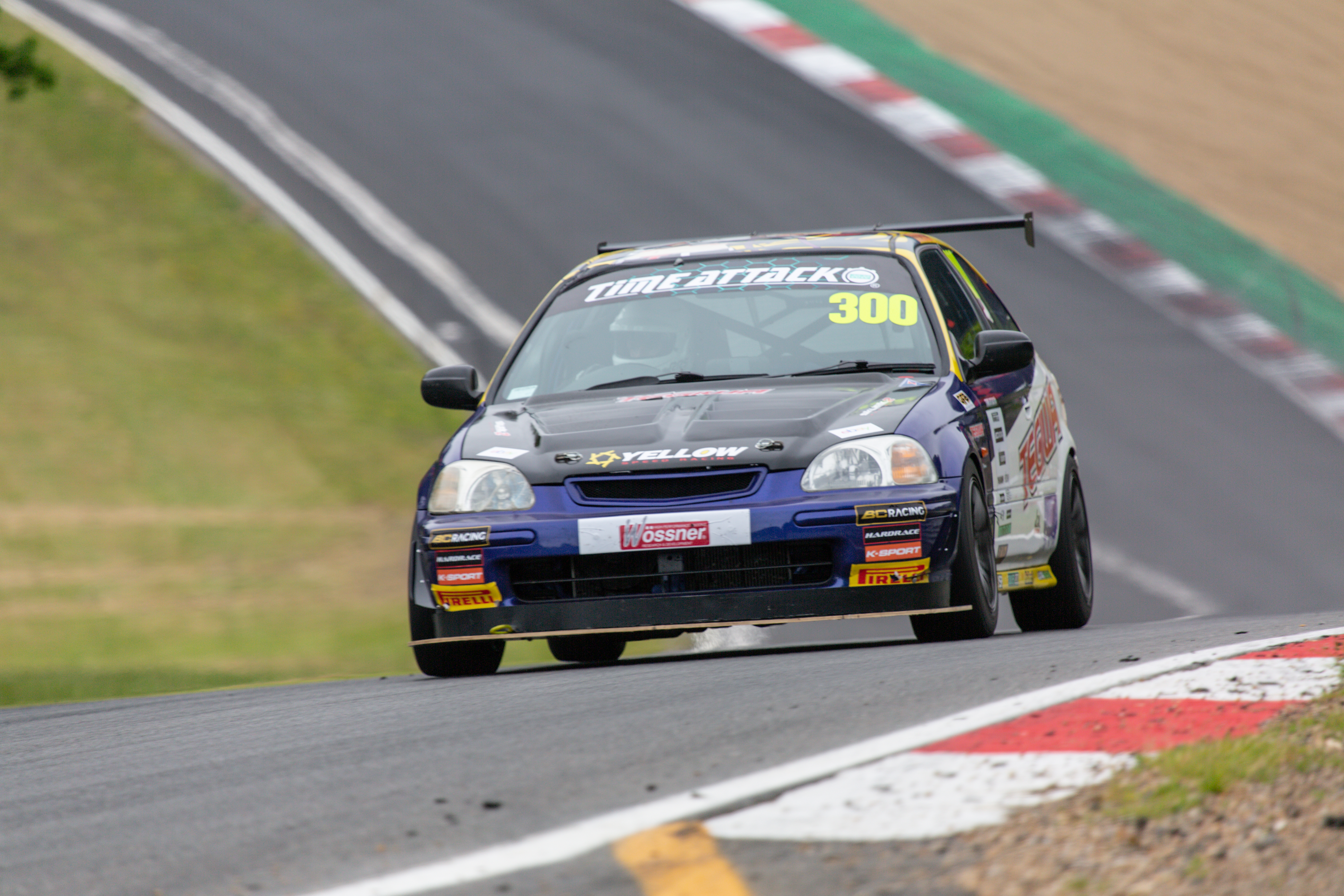 Keen to crack the 53's in round 4, Mike was pushing his car harder and harder throughout the day. When it came to the final, Mike finally managed to break into them with a 53.940, however, everybody else also upped their pace which meant Mike finished in 4th place, narrowly missing out on a spot on the podium.
David Lawrence – Leon Cupra
David had certainly had his work cut out since Cadwell Park last month with his engine blowing up which left him with just six weeks to source and fit another. With the help of new sponsors and friends, his Cupra was ready for Brands but was still being plagued by a few niggling issues. A 52.258 in round 3's final, just 0.045 behind fellow Tegiwa Racing's Aaron Adams, earned David a third place trophy.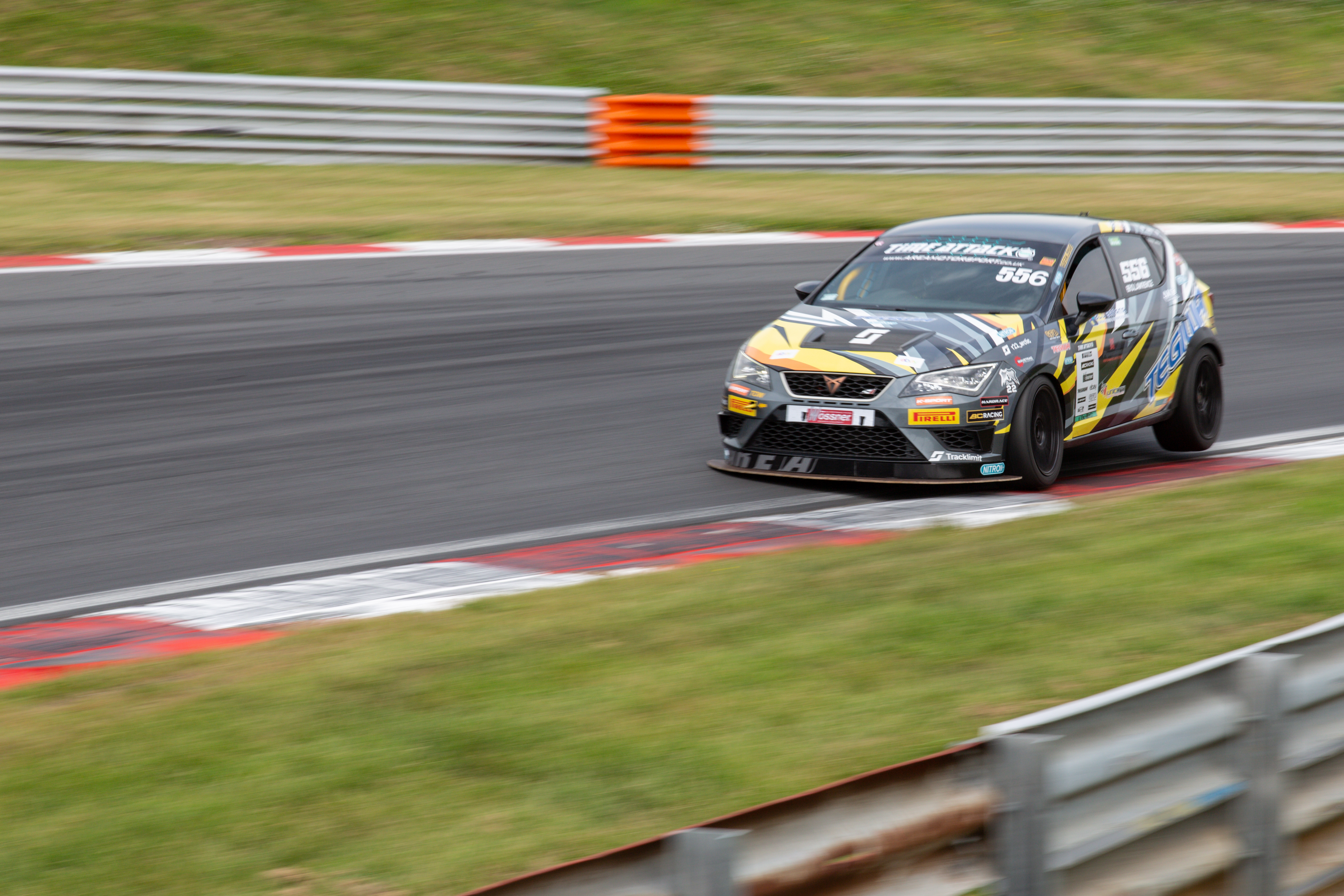 Unfortunately during round 4, the Cupra's E-diff was causing problems. Still wanting to push on though, David was fighting to break into the 51's after knocking over 2 seconds off his PB. A time of 52.305 in the final meant that David finished in 5th place. We're looking forward to seeing David back at Oulton Park next time round after he's got his car running 100% again.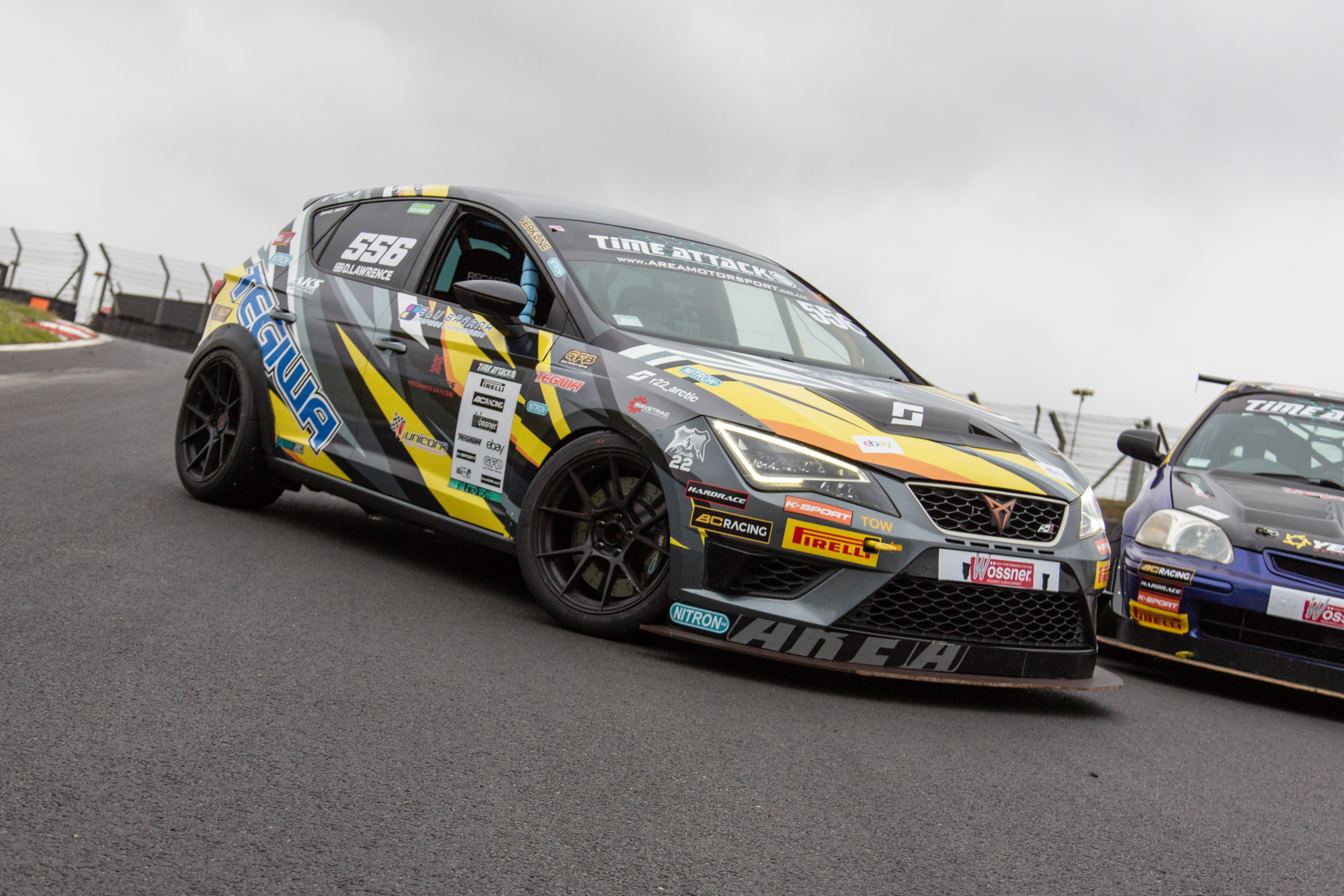 Ilya Krylov – Turbo Renault Clio
Now equipped with a MFactory helical LSD, Ilya was able to push his turbocharged Clio harder than ever before during Brands Hatch. A new personal best time of 52.536 earned Ilya a 2nd place finish during round 3.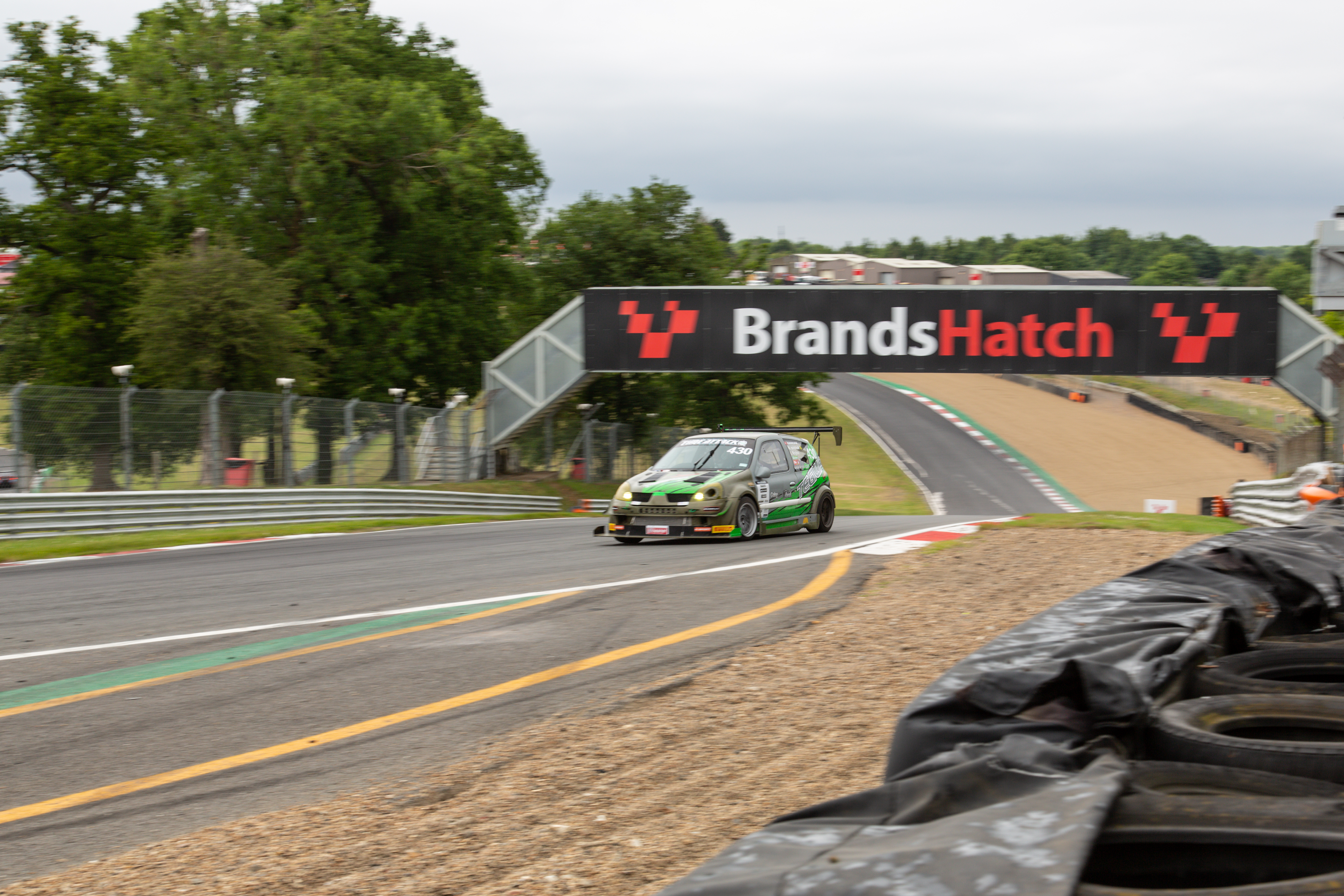 Trying to break the 51's, like many of his Tegiwa Racing teammates, during round 4 proved to be an elusive task. However, it was great to see Ilya put in a 52.271, a nice improvement from the previous days final. This stood Ilya in 4th place during round 4.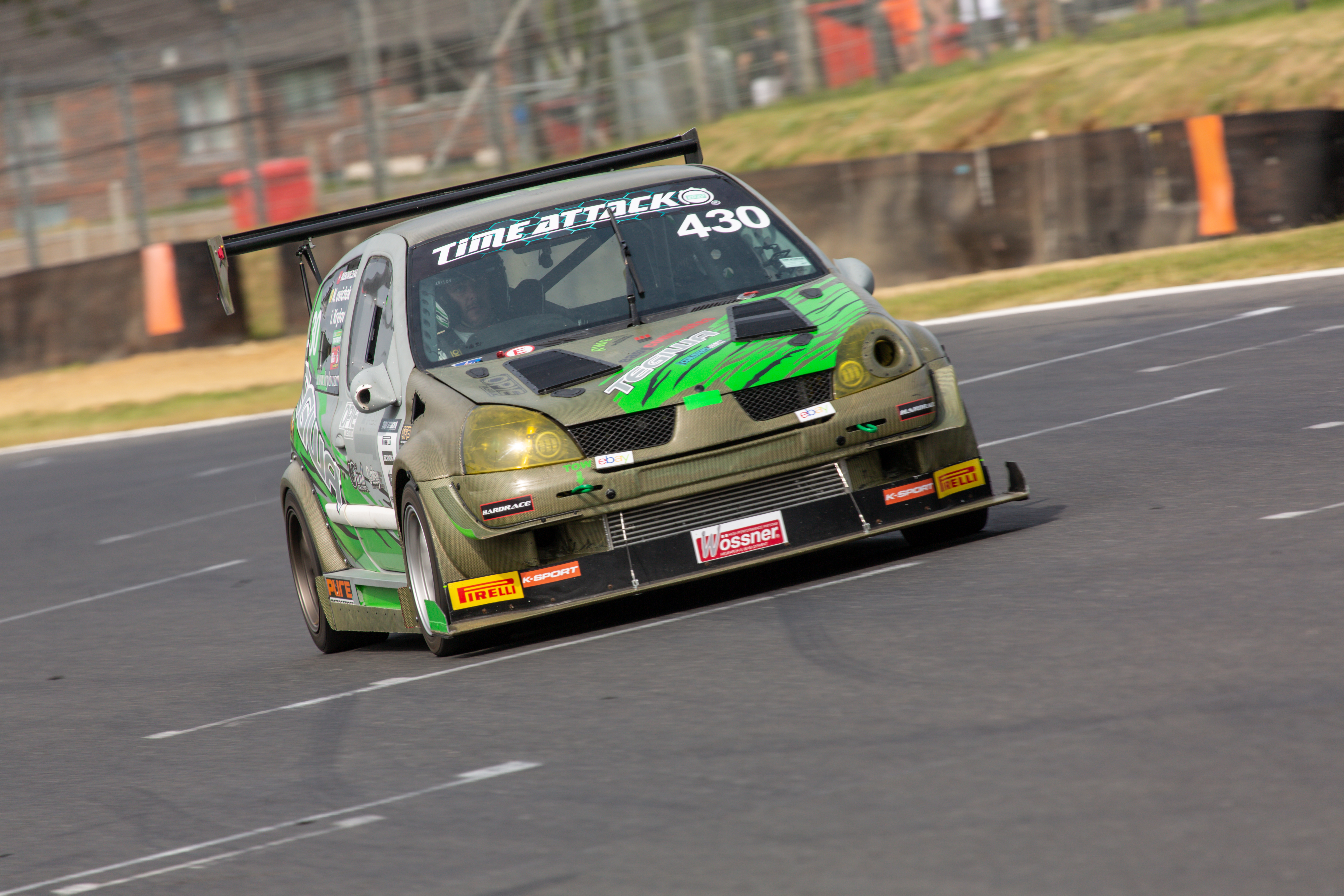 Aaron Adams – BMW M4
The battle was well and truly on between Aaron and David in the battle of Club 2WD this weekend. However, it was Aaron who came out just on top with a 52.213 to take 2nd place in round 3.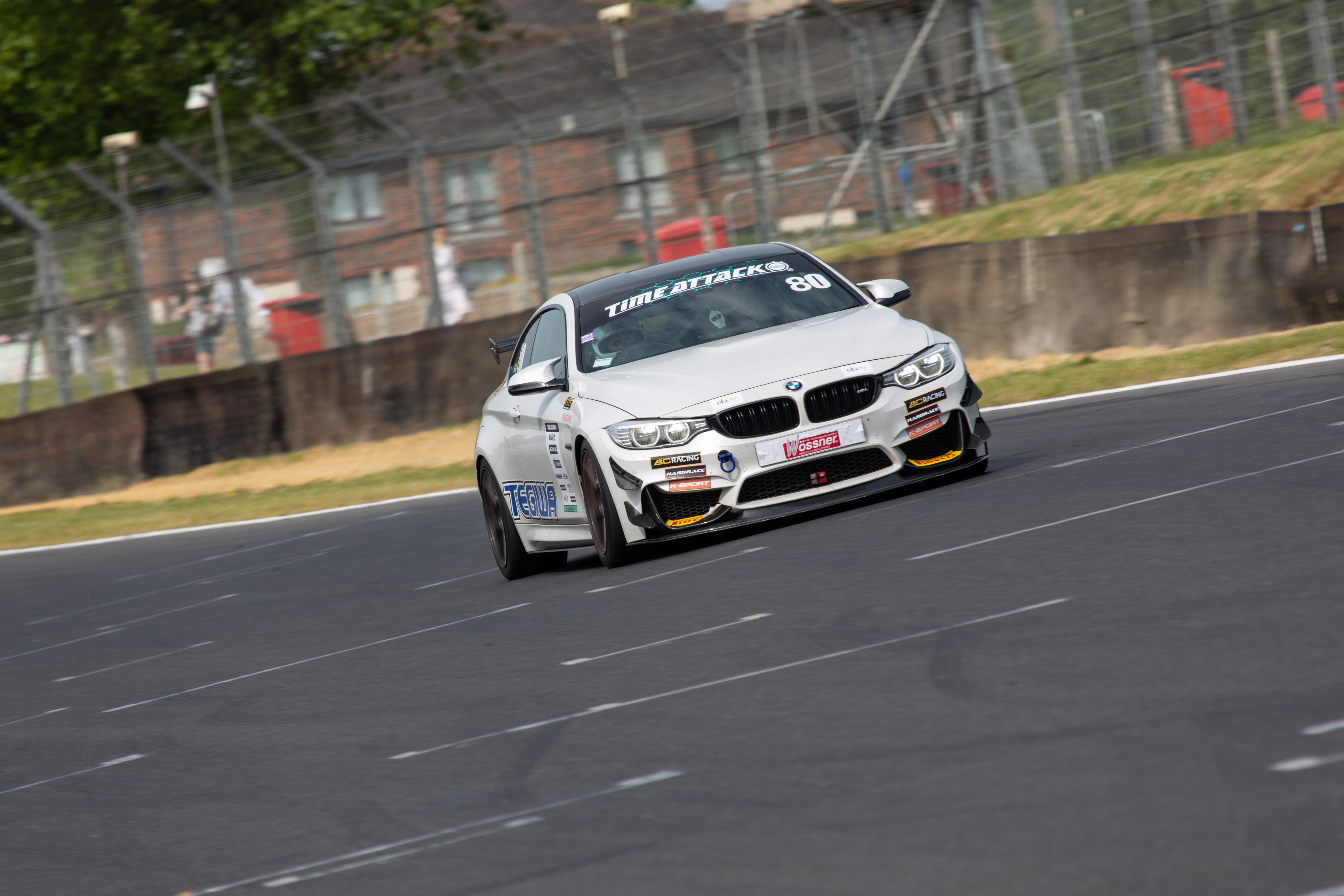 Unable to improve on his time in the final, a 52.321 meant that Aaron finished in 6th place during round 4. Hopefully, Aaron will be able to show decent pace at Oulton Park as this should be a track where his M4 can really put down the power!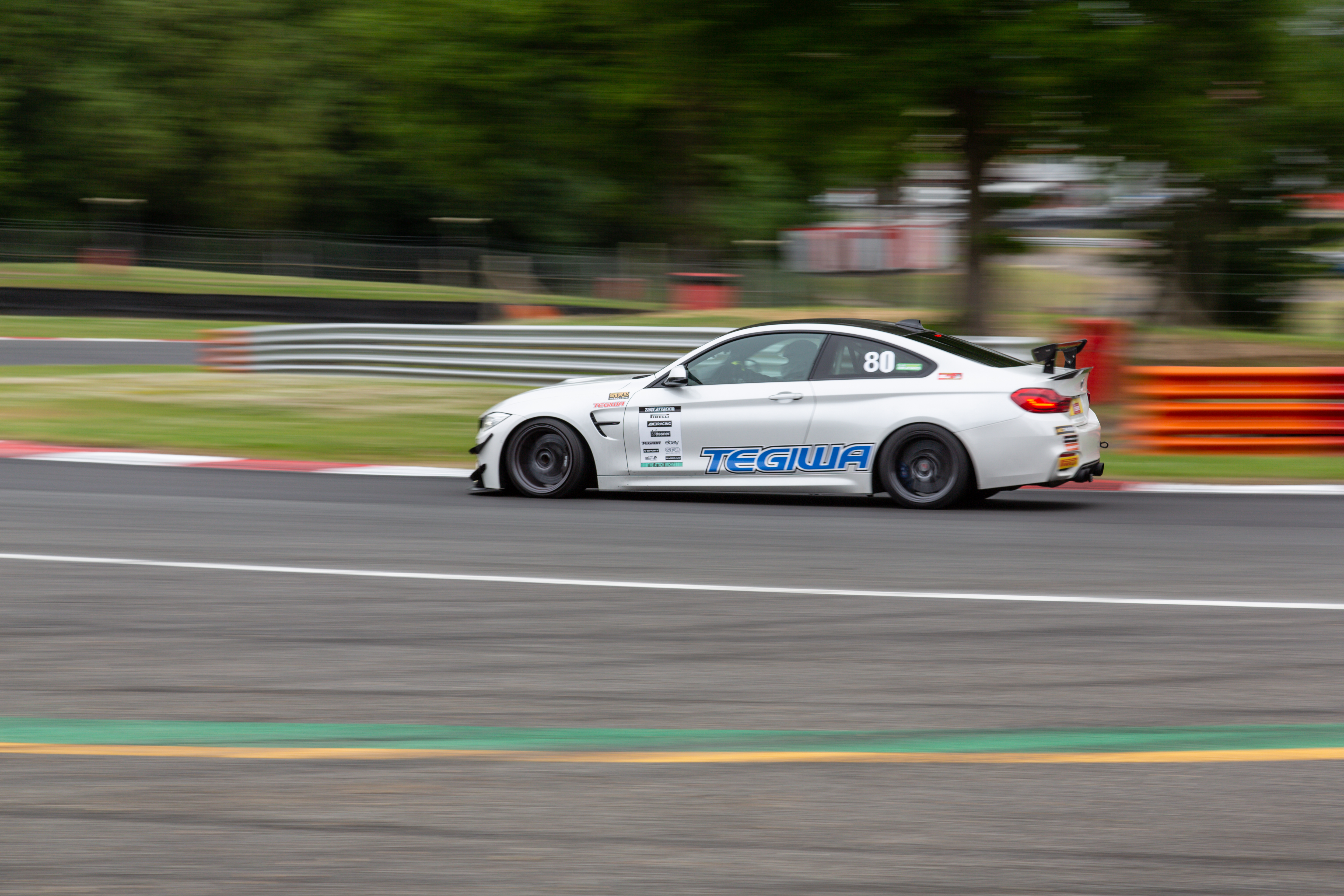 Ian 'Bizz' Phillips – LS3 Nissan 350Z
Bizz was back stronger than ever for Brands Hatch which was absolutely awesome to see! The long straights and turns of Brands Hatch was always going to be a good match for his 700 horsepower LS3 swapped 350Z!
Bizz qualified 4th and 6th over the two days and earned himself a place in the top 8 each day too. We saw some super impressive driving from Bizz, and as always is a real crowd pleaser, forever putting on a show for the crowd! Plus, we reckon Bizz looks mega in his new OMP one-art suit too. We're looking forward to watching him smash it at Oulton Park next month!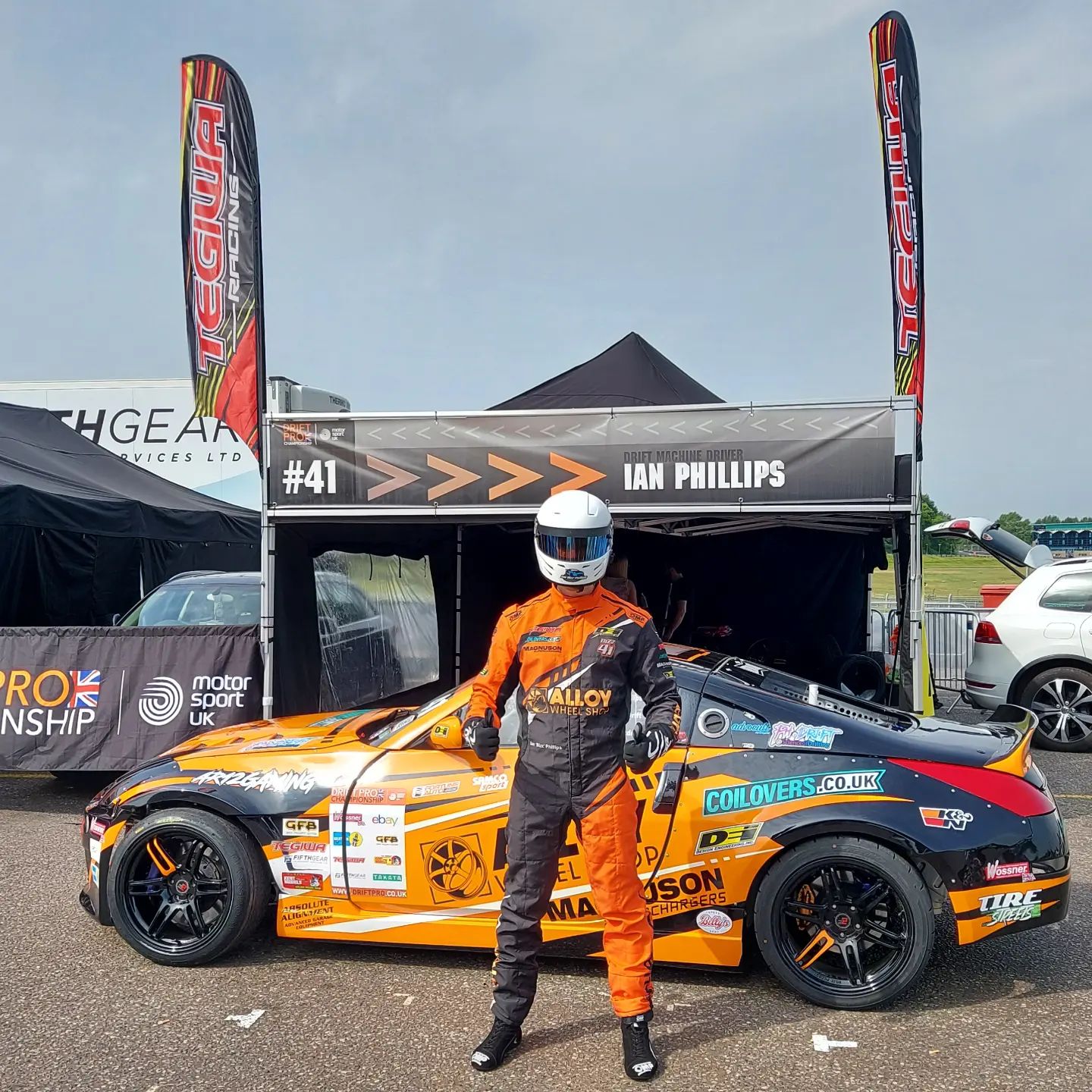 Adam Shepherd – Hyundai i30N
For the first time this season, the TCR UK Championship crossed paths with the Time Attack calendar. This was the first time that we saw Tegiwa Racing's Adam Shepherd doing the business out on track! With Adam starting at the back of the bunch in P25 for race 1 in wet conditions, it's fair to say he'd got his work cutout. However, Adam put the hammer down and his pace was evident as he climbed all the way up to 5th place!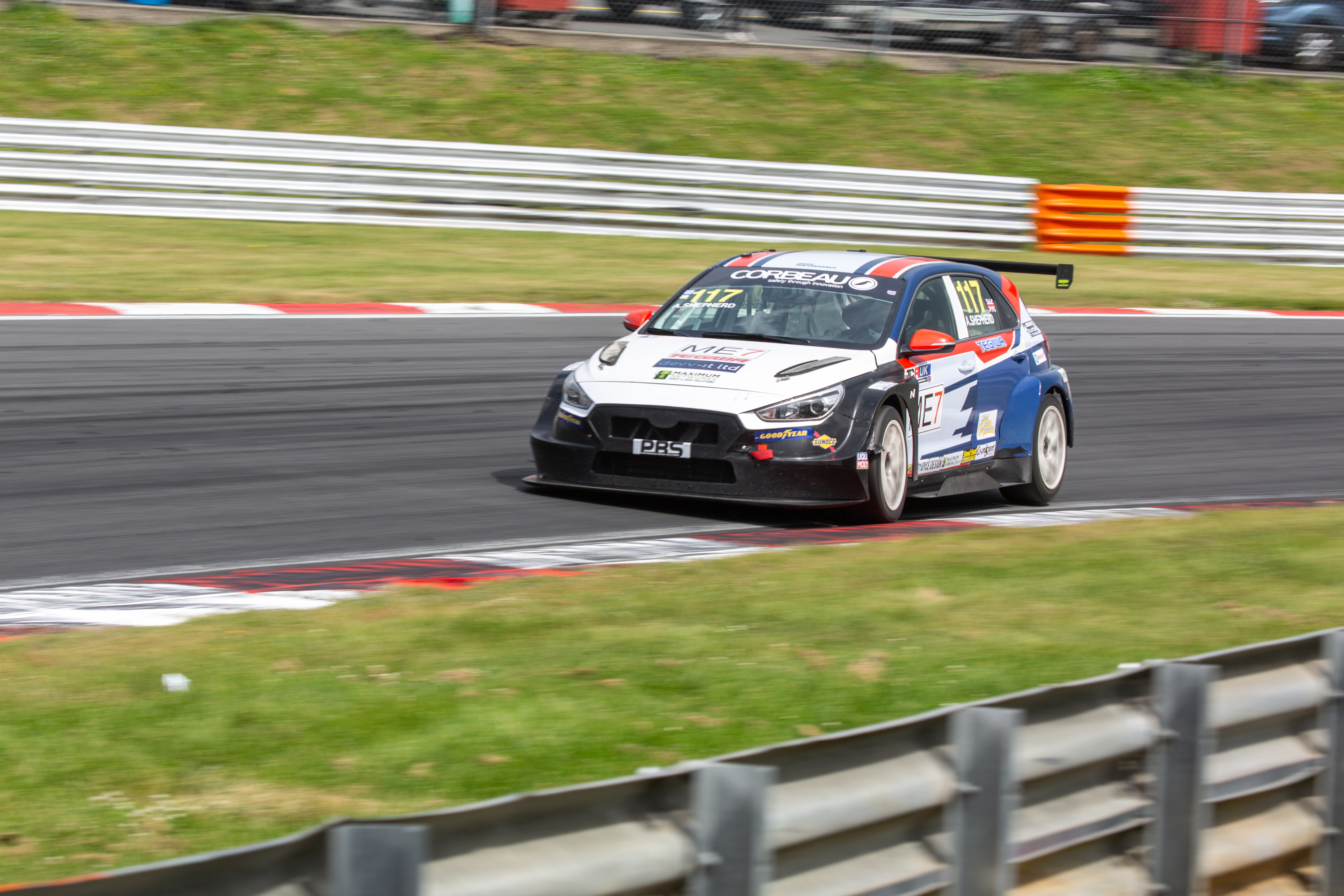 Race 2 saw Adam start P5, however, he was taken out on the second corner with a large hit from behind damaging the car badly causing an immediate DNF which was very frustrating.
Race 3 having just received spare parts from another team (Alex Ley & his team) to get Adam on the grid with 10 minutes to spare, he drove back from 5th to 2nd place and onto the podium carrying 30KG of success ballast! A mega drive by Adam and we can't wait to see more of the same at Oulton Park.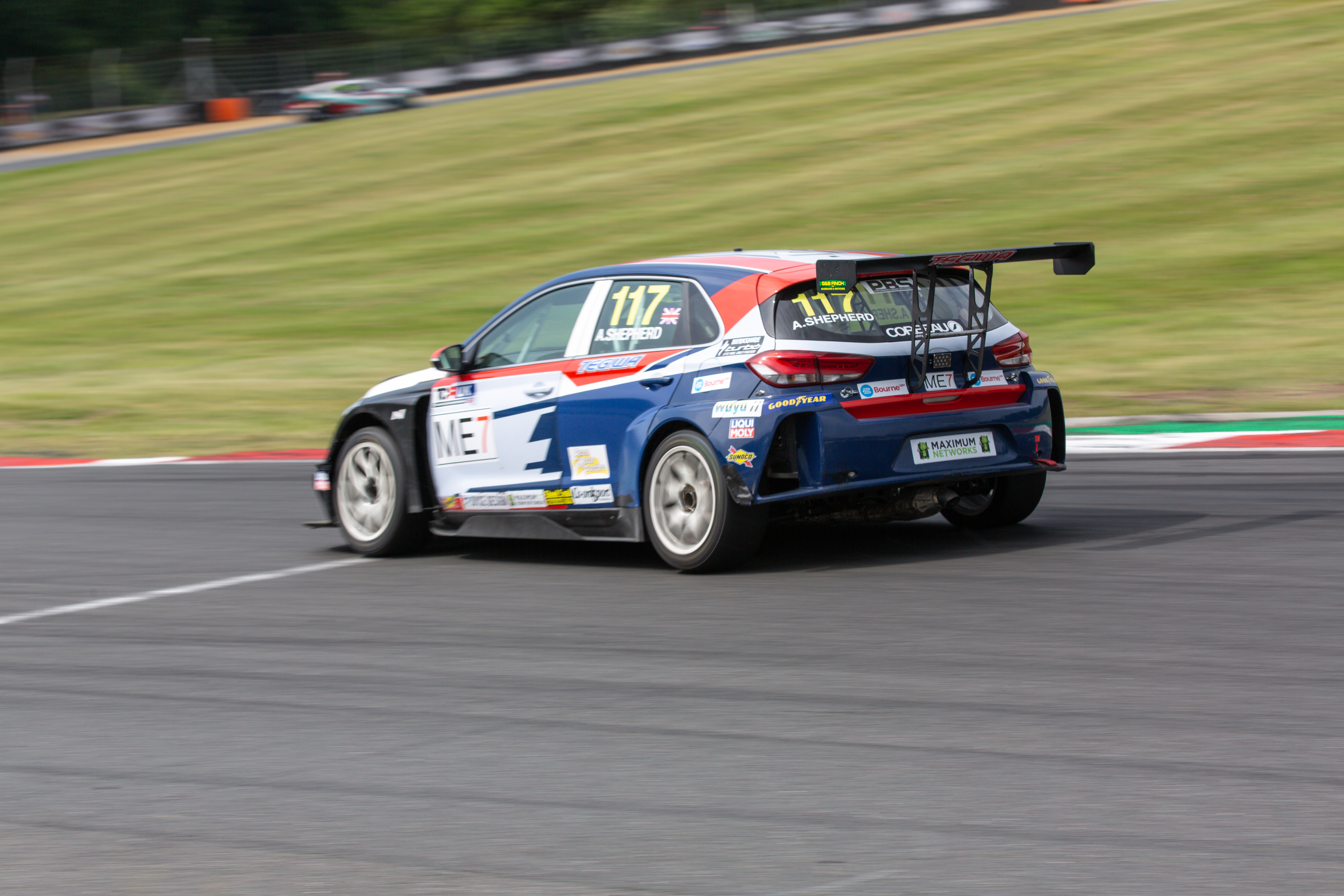 As always you can check out all the images that we captured over on our Flickr page and we'll be bringing you a YouTube highlights video pretty soon, so make sure you stay tuned!