Following on from last months roundup, we're here to bring you another roundup of everything that's been happening inside Tegiwa HQ during September.
The latest brands and products
We welcomed a plethora of new brands onto the website this month; the first of which was MRF. Now, if you're unfamiliar with MRF, they're a tyre manufacturer whose tyres are used in several UK and European championships, including the Civic Cup. Their ZTR line of tyres deliver great cornering speed and excellent consistency, making them a popular choice not only on race cars, but also for track day enthusiasts too.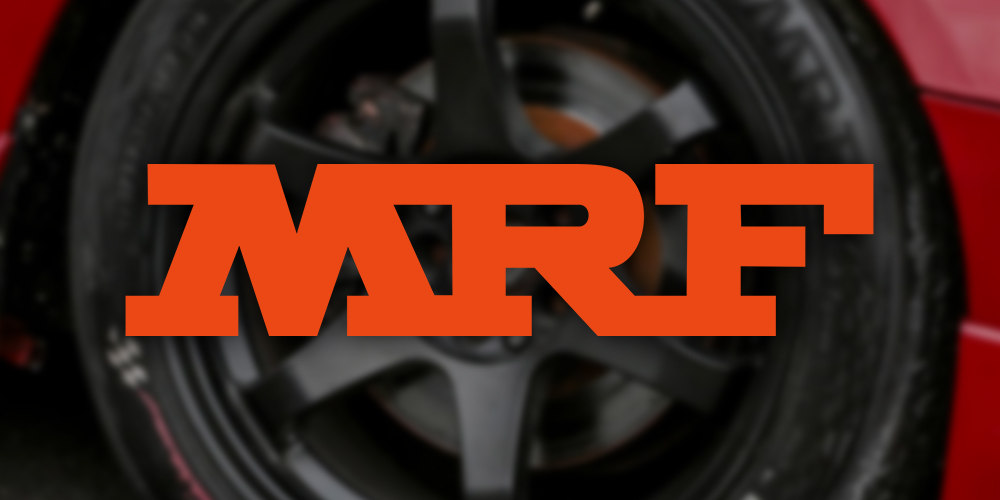 Widely accepted as the upgrade of choice for road cars and motorsport competitors, we also added the ever popular Quaife ATB differentials onto our website too. A Quaife diff will improve the vehicles traction, handling balance and braking capabilities and is a direct replacement for a standard factory 'open' differential. With prices starting from as little as £774, this really is a game changing modification when it comes to handling.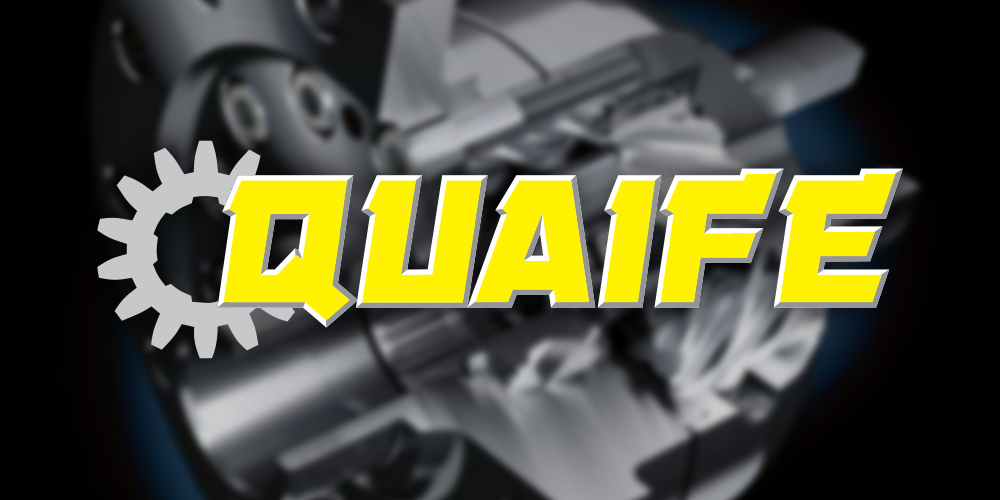 We rounded out September's additions to our brand page, with one of the most iconic manufacturers of aftermarket and motorsport seats, Recaro. They've been setting the standards in automotive seating for decades. From the world's lightest seat to the latest sports seats, Recaro have got you covered.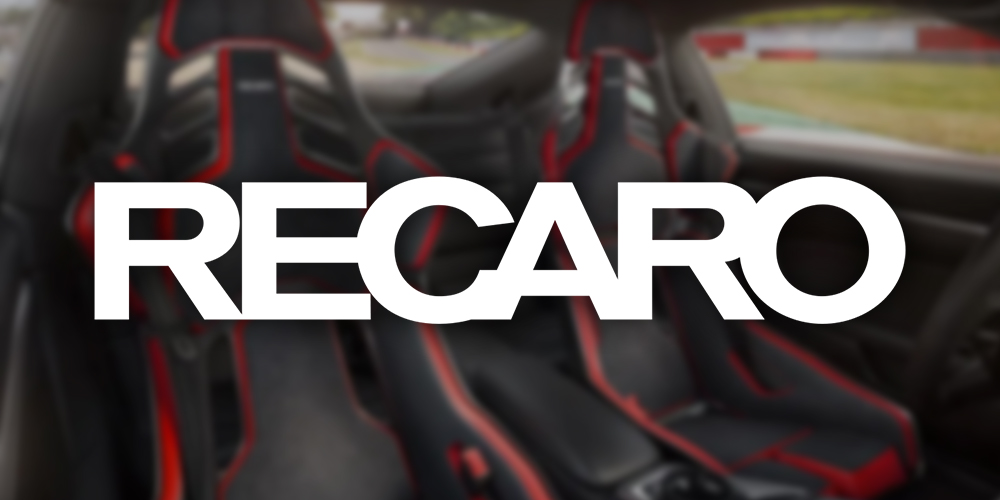 We've had a couple of awesome products come back into stock with us this month. Firstly, the super nifty, Genuine Honda collapsible funnel which is fantastic for topping up your oil without spilling VTEC juice all over your rocker cover!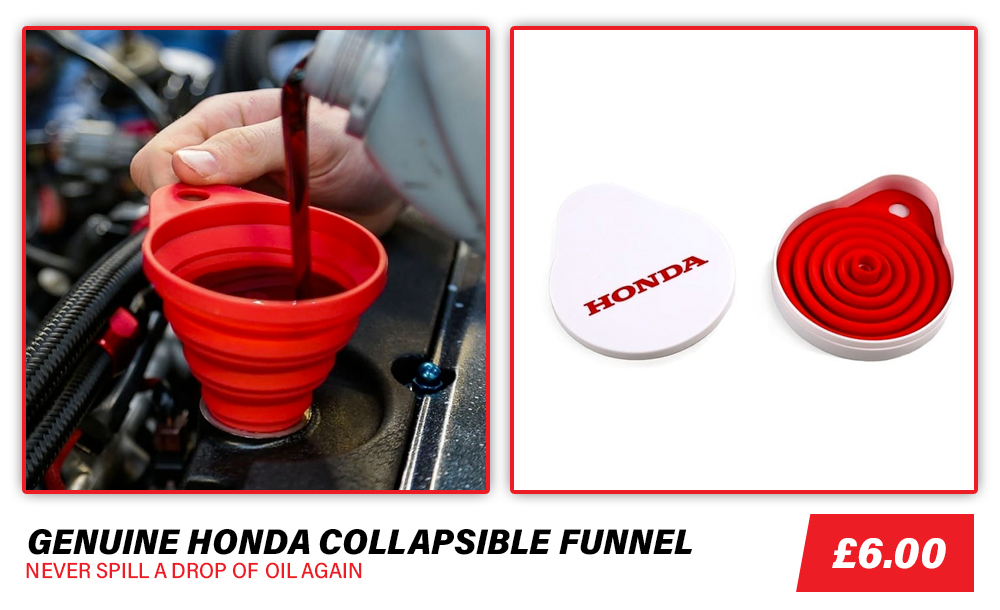 We had a container full of our Tegiwa GT sim racing seats come into stock too. Not only do these look the part, but they're also one of the comfiest seats on the market, meaning that you won't suffer from aches and pains during long stints behind the wheel. This seat represents value for money too, with the seat available for under £200.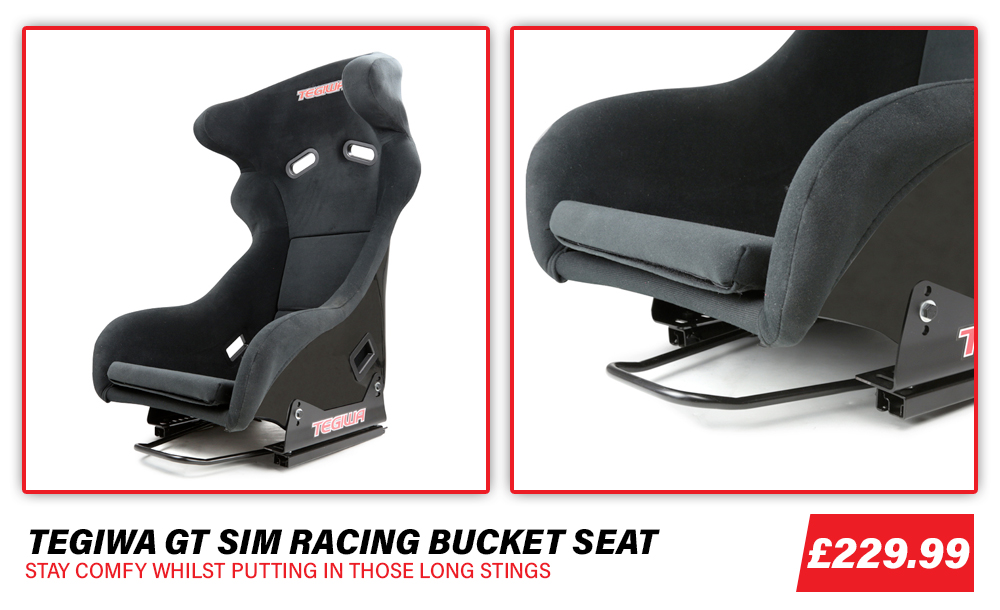 The latest products that we listed this month were these Genuine Denso starter motor and alternator for Honda K-Series engines. These are the ideal solution to replace the worn-out OEM unit as they're made to 100% OE specification to ensure a quality fit and appearance.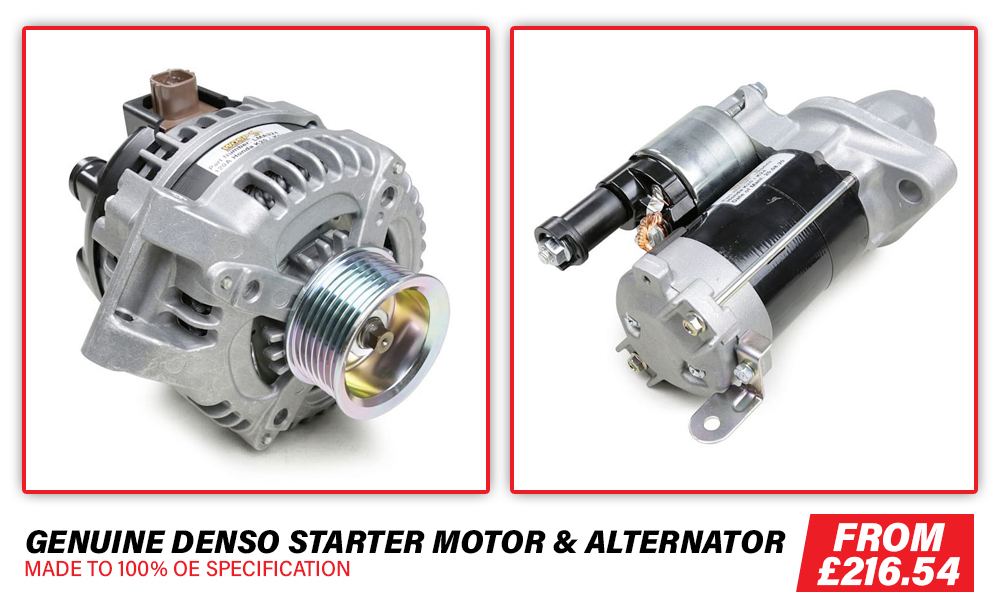 Track Action
The first bit of track action that we saw in September was down South at the infamous Brands Hatch to take part in round 4 of Time Attack. Fittingly, the action took place on the 30th anniversary of the iconic Honda NSX, so we were blessed with seeing a bunch of them out on track for a few parade laps!
It was certainly an action-packed weekend with our NSX making friends with a tyre wall during a practice session! Make sure you catch up on the weekends highs and lows, in this blog post.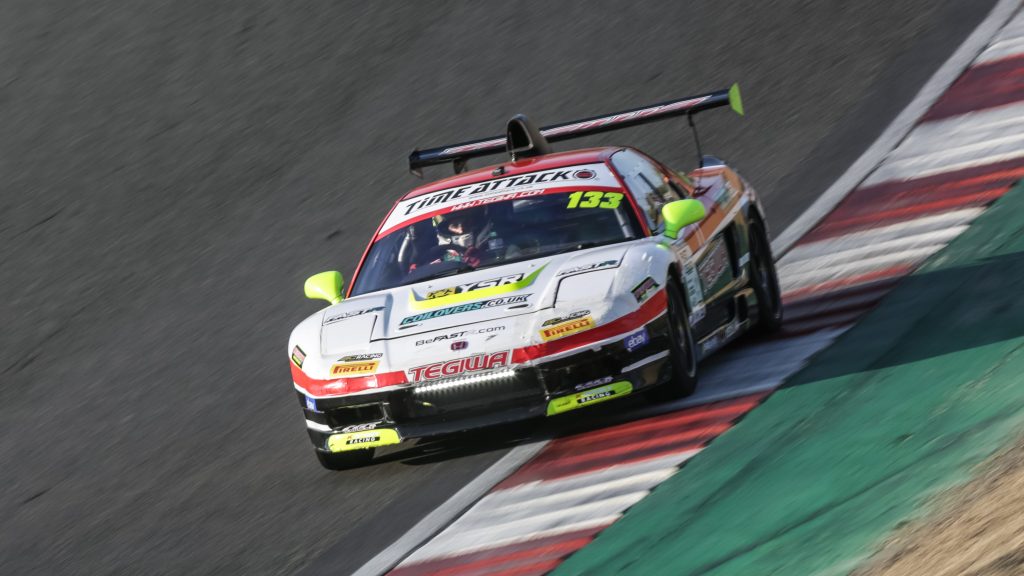 Our next outing saw us head to a local track for us, Donington Park. This was to take part in British GT with our BMW M4 GT4 and the second event in the series for our drivers Luke Sedzikowski & Dave Whitmore. September seems to have been a testing month for our cars and this weekend was no exception. An unavoidable collision with the barrier during the last lap of qualifying was some drama that we definitely could have done without, but thanks to Century Motorsport's hard work till 3am in the morning meant that we had a car ready to go racing the following day! Catch up on our outing in the pinnacle of British motorsport here.
Not strictly track action, but our Civic FK8 was in the workshop this month for an array of track orientated goodies. Our Type R now boasts a set of Yellow Speed Racing Dynamic Pro Sport coilovers and EDC delete kit, J'S Racing upper front and rear strut braces, J'S Racing rear tow hook and Skunk2 Racing rear camber arms. There was also a couple of new Tegiwa parts that found their way onto the car too ready for a bit of R&D before they hit the market! These came in the form of a new cat-back exhaust and an awesome titanium intake pipe – we're keen to see what improvements these make and can't wait to launch them soon, so keep your eyes peeled for those.
Mega Deals & Sales 
We headed into the month of September with 10% off Sparco wheels, this was followed by deals on PBS brake pads and OMP. Our current offer; 10% off in stock Skunk2 Racing parts isn't one to be missed, but you'll need to be quick as a new mega deal will go live at 10am on Wednesday.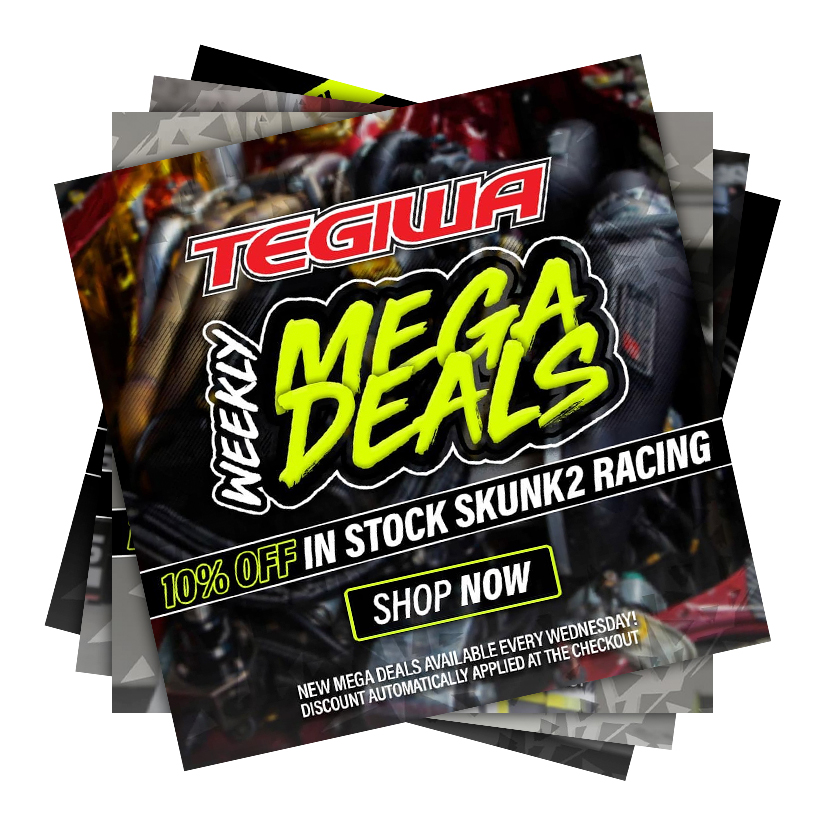 Our weekly mega deals weren't the only thing with discount this month though, as we rolled out the Apex end of summer sale. With up to a staggering 50% off selected flow-formed and forged wheels in the sale, this certainly isn't one to miss out on. It won't hang around forever though, make sure you check it out before the 16th October when the sale ends.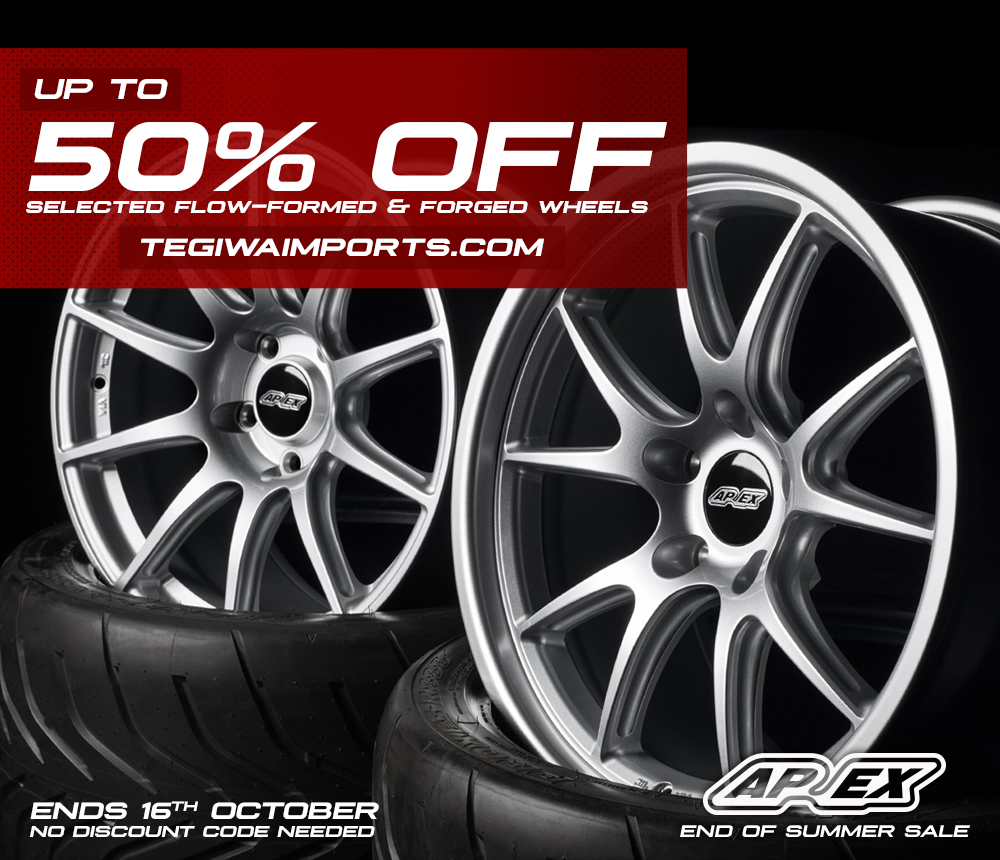 It doesn't end there either, the YSR community offer is currently live for September. We've got Dynamic Pro Sport coilovers discounted to £555 for Nissan 350'z and Audi TT's. This is a huge saving of £214 on RRP! Be quick on this one as the offer is only available until the 4th October.
Tegiwa HQ Update 
Last month we gave you a brief glimpse at our new look workshop and changes to our showroom. A month on, and we're pleased to say that it's all coming together nicely with just the final touches to go. Here's a few sneaky images to show how it's coming together and what we'll have on display.