TYPE R TROPHY BUILD – PART 1
While most people are probably winding down ready for the lead up to Christmas, things couldn't be more different for us as we're just about to start our latest project. This time, it's a staff build between, Mike, the resident web developer and myself, Dave, the in-house graphic designer. Welcome to the Tegiwa fast fleet, our 2005 Civic Type R EP3.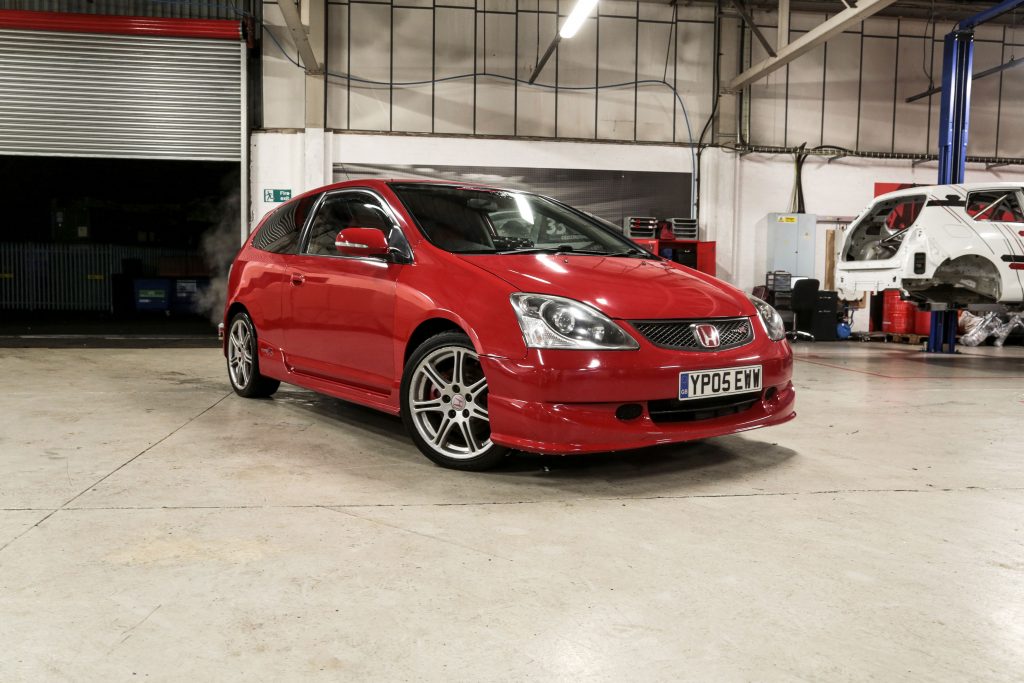 You might be wondering what the hell we're going on about talking about a stock EP3 and fast fleet in the same sentence, which you'd be forgiven for as it's got some big cars to look up to before we can start banding the word fast around, namely the NSX and M4.
THE CAR
So, let's talk about the car as it stands. It's a completely stock (minus the DEFI gauges) 2005 plate Civic Type R that produces 198bhp, at least that's what it should have made when it left the factory. With the 2005 model being the last UK version of the EP3, they made some of the later models Premier Editions, which meant some extra goodies, from which this particular car benefits from. Red carpets, tinted rear windows and Recaro seats being the main difference that set it apart from your base Type R.
Surprisingly the car remains largely Milano Red, which is testament to the previous owner's upkeep of the car. With it being 15 years old and having 134,000 miles on the clocks, the majority of Milano's that we see turn into a faded hue of pink over the years, but not this one, fortunately for us. Generally, the car is in fantastic condition for its age and with an extensive history of servicing the Type R's K20 engine should rack up plenty more trouble-free miles.
THE PLANS
I guess you're wondering what our plans are for the car as there's plenty of routes we could go down. A few people have asked whether we're going to strap the Tegiwa turbo kit onto it and make some serious power, but after much consideration we decided against that and opted for a more track orientated build. Hence the title of the blog, we're going to turn it into a Type R Trophy Championship spec car that we can have some fun in doing track days and maybe even enter into a couple of rounds in the future.
You might be asking why we decided to go down this route, well here's a few reasons. Building the car to Type R Trophy regulations, should in hindsight, mean that we can sell the car as a race ready car ready to compete in the Championship. As the Championship grows more popular, it comes with an ever-growing market for these specification cars, so it makes sense to us to build it under these regulations.
Secondly, as the Type R Trophy is a cost-controlled formula, it means that all cars have to use the same parts which makes it a very even playing field and ultimately, the fastest driver wins, as everybody has the same spec car. This means that we can then benchmark our times on track days and see how we compare to the drivers in the Championship.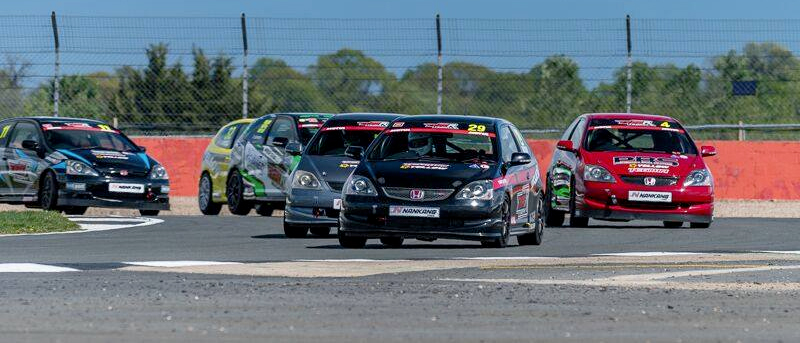 Finally, should we end up anywhere near the pace of the Championship, we might even look into getting our race licenses and having a dabble in a couple of rounds. Obviously, this won't be a problem as we'll have a car that meets the regulations so we can pay our entry fee and join the grid.
Working at Tegiwa, we see a lot of EP3 builds go down track spec paths, but not really in any direction as such, which is completely fine. However, the benefits of building it to comply with a specific championship is that you pretty much have a guaranteed price that you can sell it for when it's done. In this case, clean and undamaged race ready Type R Trophy car's start from around the £8,000 mark, which is realistically way more than you'd be looking at should you decide to bolt a variety of different mods on and then you look to sell privately.
THE BUILD
Noticeable mandatory parts that we'll have to include in our build will be a Safety Devices 6-point bolt in cage, Yellow Speed Racing Premium Competition inverted coilovers, Tegiwa carbon airbox and 70mm cat-back exhaust, Clockwise Motion drop in sump baffle, PBS Prorace brake pads and a stage 1 race pack MFactory helical LSD.
We'll also swap the steering wheel to something aftermarket and strip the Recaros out (which are currently for sale if you're after a set) for some FIA/MSA bucket seats with harnesses to match. There might be a couple of final bits when everything else is done like a Tegiwa inspired livery and maybe some carbon goodies, but they'll have to wait until everything is done first.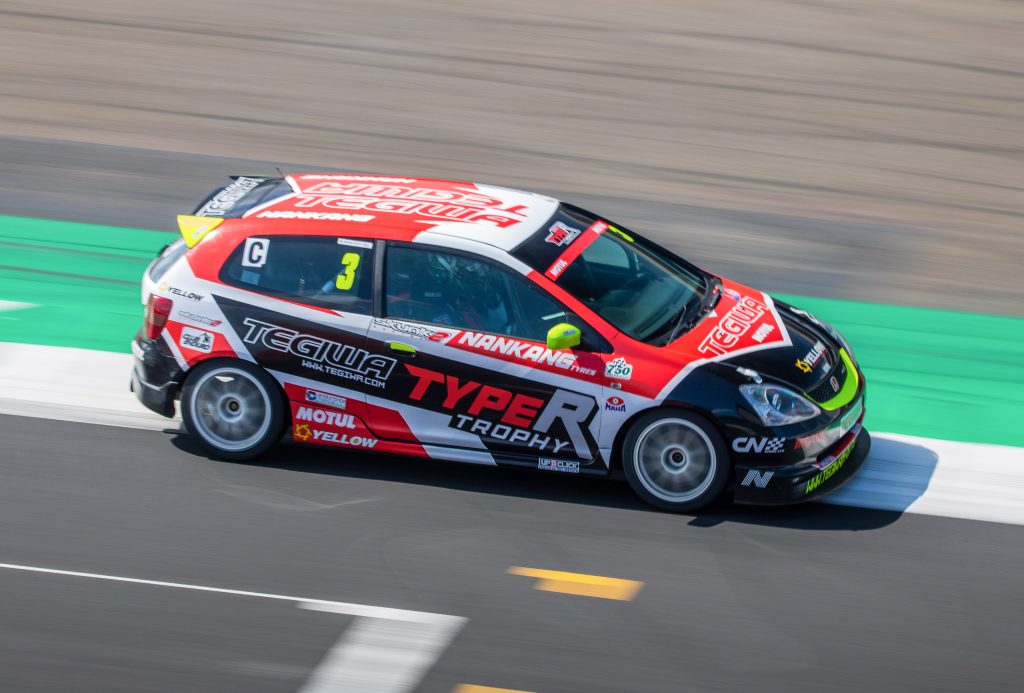 We're aiming to do the majority of the work ourselves to keep costs down and learn a few new bits too, plus it gives a good excuse to participate in post work takeaways during the week! Should everything run to plan, we're hoping that we can have the car done by the end of February/start of March, which will then stand us in good stead to make the most of track day opportunities during the summer.
Next on our to do list is completely strip the interior down which will keep us busy for a couple of nights we're sure. We'll bring you updates as and when we make progress, so stay tuned for more!