The Latest Addition To The Tegiwa Fast Fleet – BMW M240i
Over the years the Tegiwa Fast Fleet has seen many cars come and go, with some special builds along the way too, including our Honda NSX and BTCC DC5. Now, when we let our cherished FK8 go earlier this year, the plan was always to replace it with something else that was suitable for track duties, but more importantly it had to be rear wheel drive.
After searching through the classifieds for a couple of months waiting for the right car to pop up, we came across this immaculate BMW M240i. Equipped with a plethora of upgrades already, and sporting BMW's now legendary B58 engine (which also features in the A90 Supra), this was the one for us. So, here it is, the latest car to the Tegiwa Fast Fleet!
Why are the wheels wider than the tyres?
We've already stamped our identity on in the form of a TE61WA number plate and sun strip, but you'd be forgiven for wondering why it's sat so low and has got wider alloys than it has tyres. Well, that's because we've not given it the Tegiwa treatment yet, but we'll delve into that a bit later.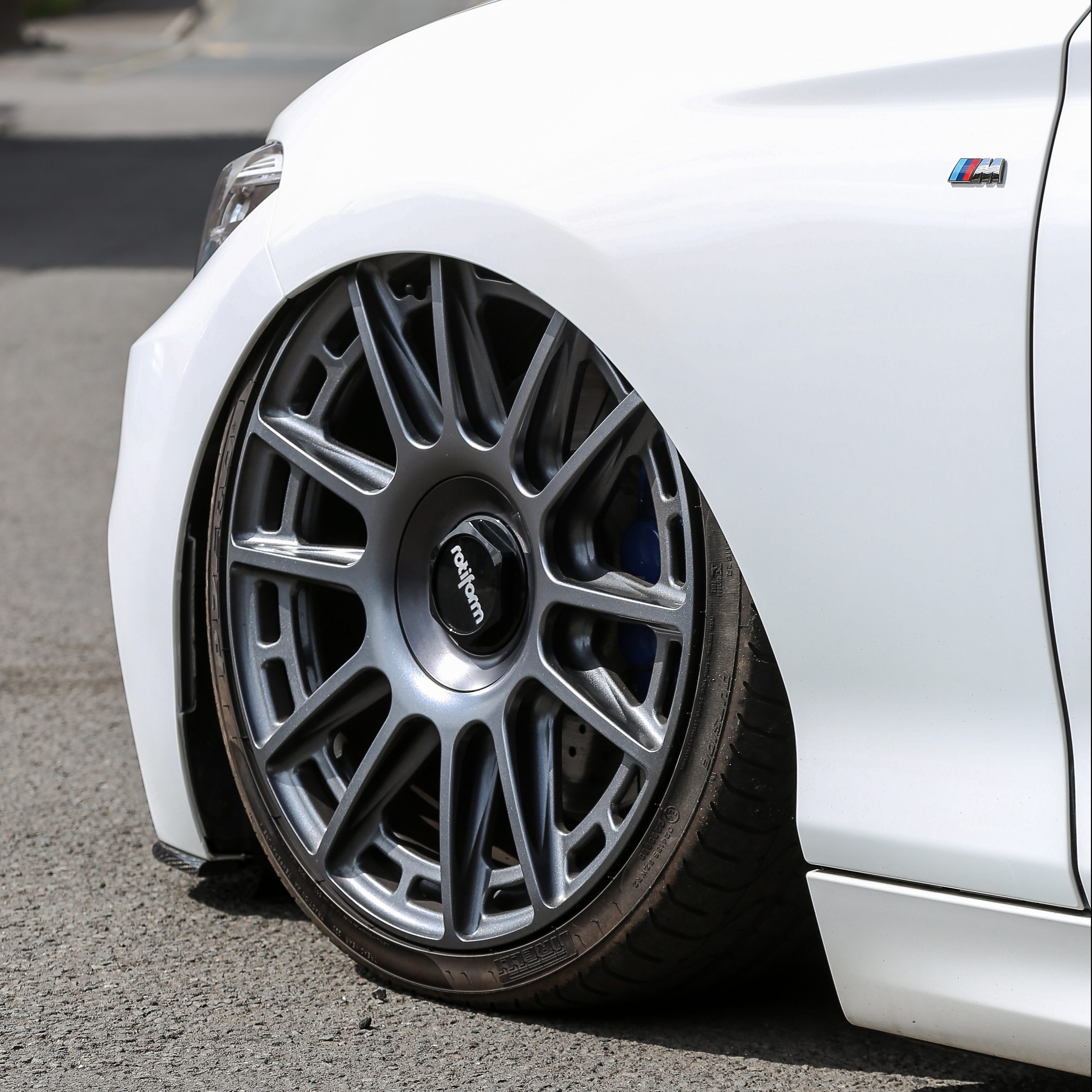 The car is currently sat on Air Lift Performance suspension, which literally drops the car onto its backside courtesy of 4 air bags located on each corner of the car. It's also wearing a set of Rotiform OZR with stretched tyres, again, ideal for turning heads at a show (if you're into that kind of thing) but not great for putting in hot laps around Oulton Park. With the ride height raised to a more sensible level, it helps to give an idea of what it's eventually going to look like once the air ride is taken off.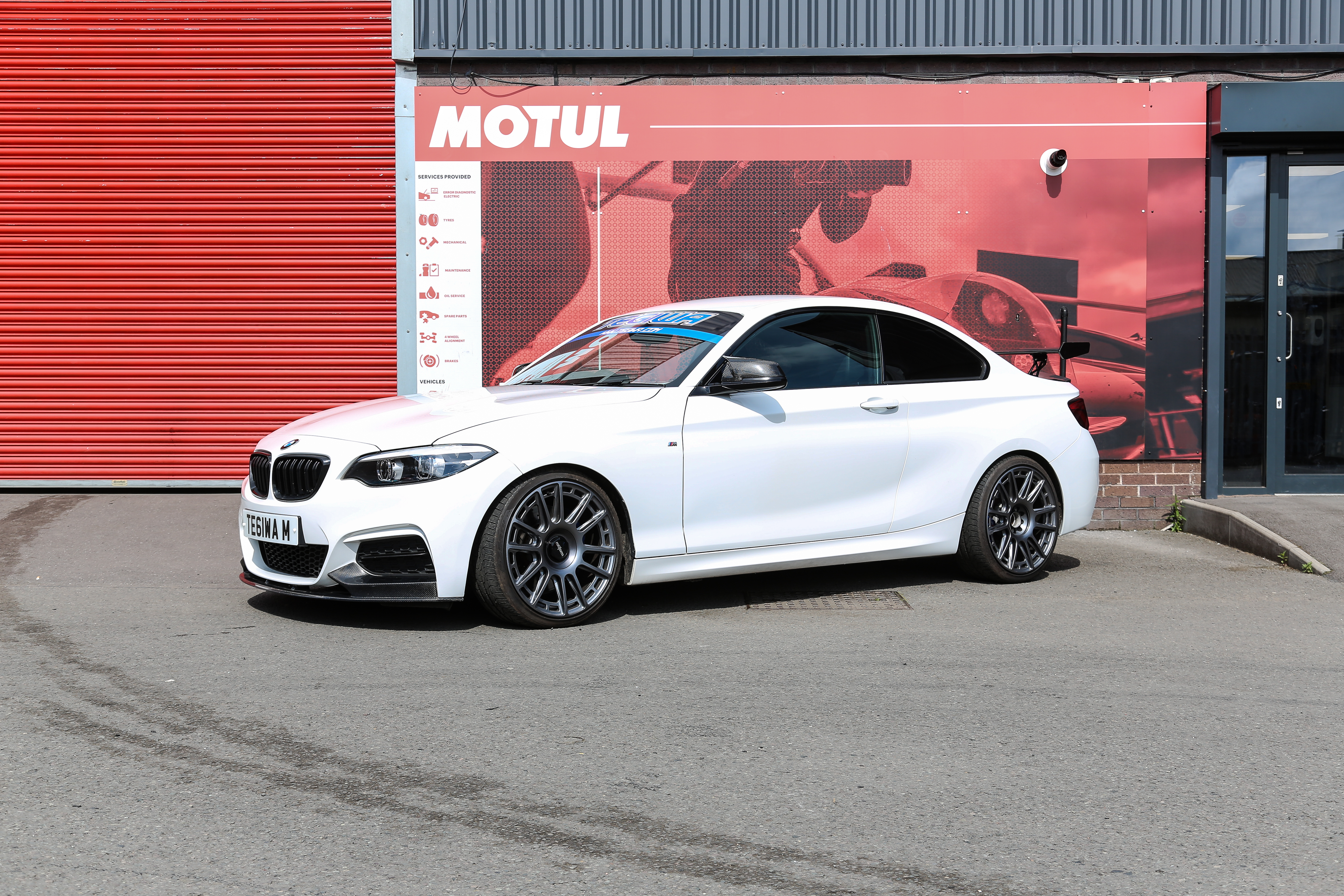 As you can see it also a smattering of carbon goodies already including a front splitter, wing mirrors, diffuser boot lip spoiler and M4 GTS spoiler. We're not totally overwhelmed by the double spoiler situation happening on the rear, so we'll most likely be removing one. Black kidney grills make for some nice contrast up front whilst the blue wrapped v-bars are a nice touch by the previous owner too.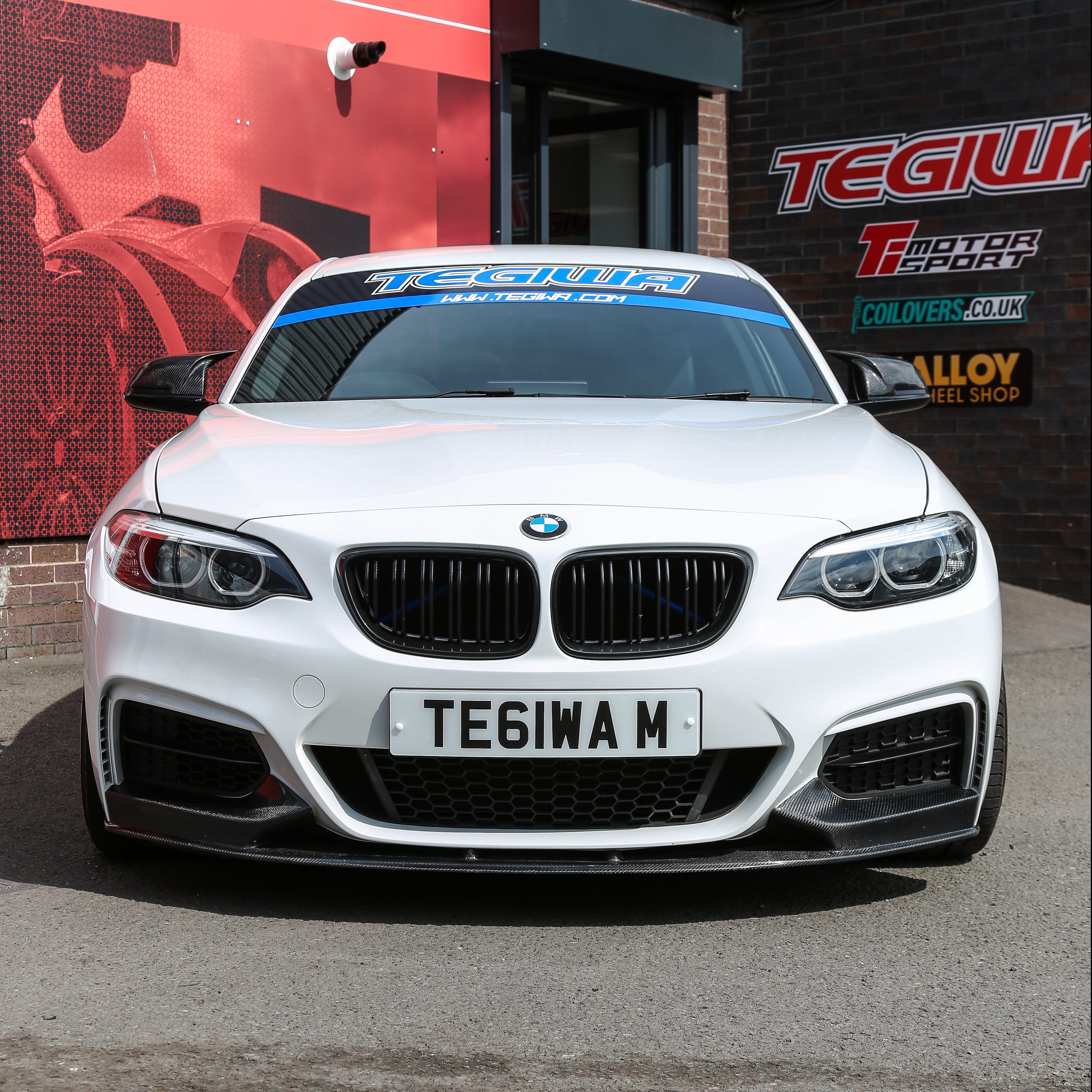 What have we bought the car for?
Last year we carried out the ultimate track day tyre test, putting several track day orientated tyres through their paces on our Civic FN2. Due to the success of that test, we thought we'd carry out another tyre test, but this time with a bunch of different tyres and a RWD car. We'll bring your more information about our latest tyre test in the following weeks, so make sure you stay tuned for that!
What are our plans for it?
We've got a whole host of upgrades planned for this car already and with the straight six, turbocharged B58 engine producing 335bhp, things are going to get a whole lot spicier very soon!
First on the cards, of course, is to replace the air ride system with a set of Yellow Speed Racing Dynamic Pro Sport coilovers. These will help to retain comfort for the road but also stiffen things up and reduce body roll on track too. To help improve adjustability, we'll be adding a host of Hardrace upgrades including rear camber, toe, and trailing arms.
We'll then be upgrading the exhaust system with an aftermarket down pipe and cat-back system to unlock a few more ponies on the way. An upgraded fuel pump will also feature which will allow us to run more power on pump fuel before we treat it to a Ti Motorsport engine and gearbox remap which should hopefully see us above 500 horsepower!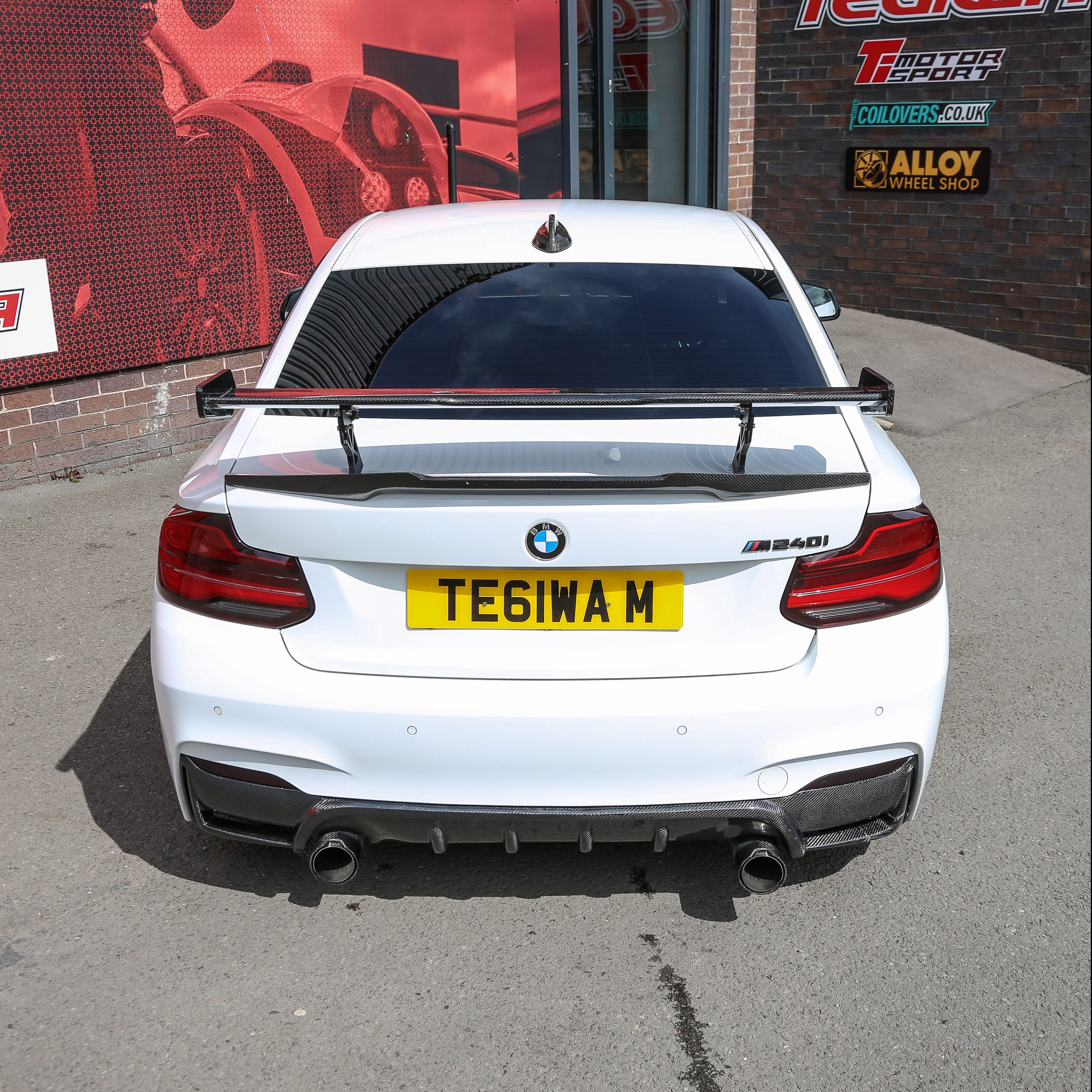 An Apex Wheel Stud Conversion Kit will then be installed on the car, the perfect upgrade for a set of performance wheels. As we plan to track the car, we'll be replacing the cast monoblock Rotiform wheels with something a lot lighter and up to the rigours of track such as the popular 2Forge ZF6. Of course, we're going to be needing quite a few sets of wheels as we plan on testing at least 5 different sets of tyres on our next test!
SW Motorsports have supplied us with a bolt-in half roll cage, that will keep us safe should the worst happen out on track. We'll be utilising a Corbeau bucket seat sub frame so that we can install one of our favourite seats in the shape of the Corbeau Nogaro seats to hold us firmly in place. Keeping us held firmly in place in our seats will be a set of Schroth Clubman 6-point harnesses, these will allow us to concentrate on driving rather than slipping and sliding around the OEM seats.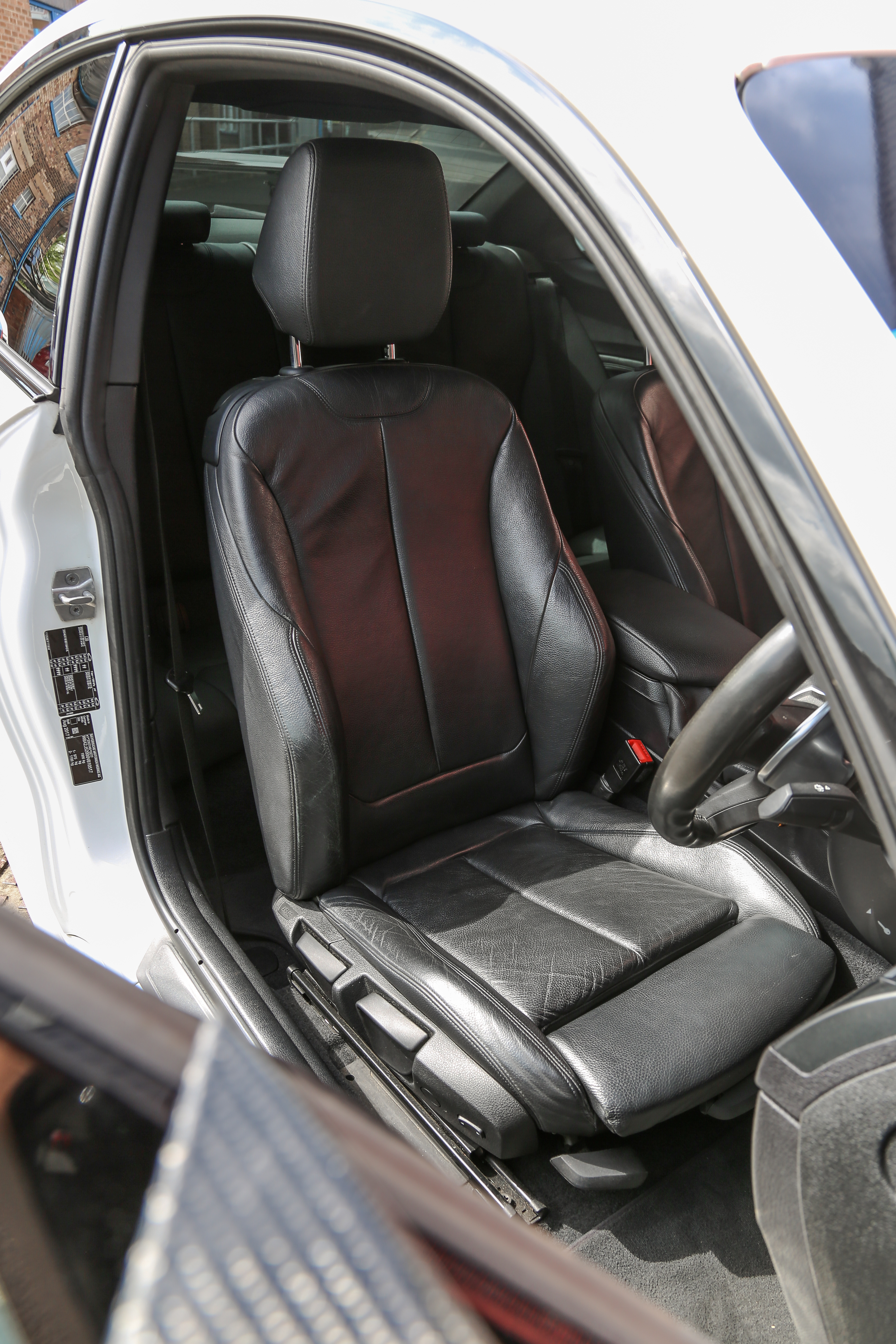 We don't need to worry about the brakes too much as the brakes are the same as both the F80 M3 and F82 M4. However, we'll be upgrading to a set of Ferodo DSUNO brake pads which will provide a higher friction output and ultimately more stopping power.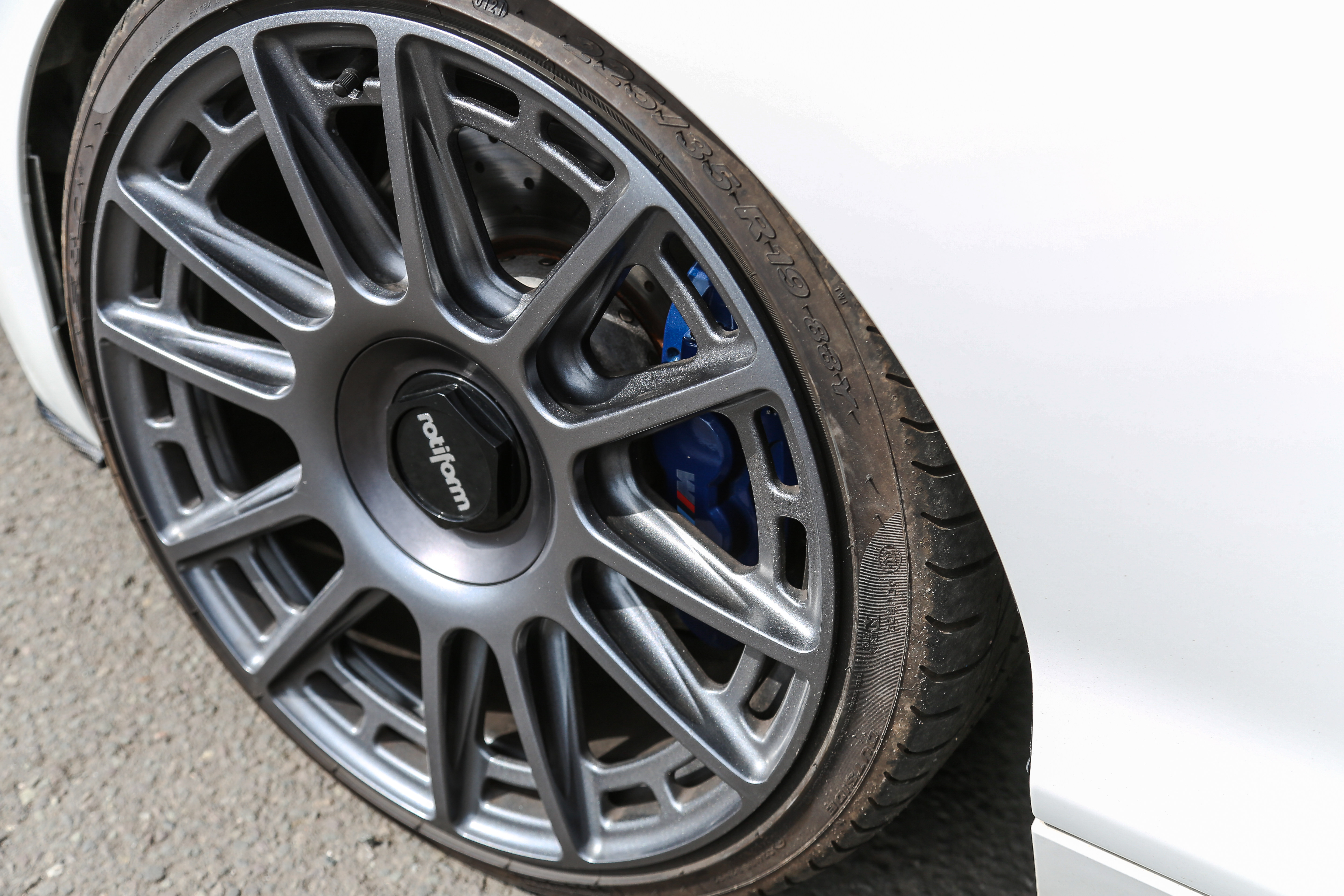 What's next?
We've already booked our first track day for the M240i, which co-incidentally happens to be on the same day and track as Rob Baker in his MK7 Golf GTI, so that's sure to be a good battle out on track which we'll document. Make sure you stay tuned to our blog as we document the build and bring you more information on the ultimate track day tyre test V2! As always you can find the full catalogue of images over on our Flickr Page.