It's been a good few months since we bought you an update on the Area Motorsport x Tegiwa Golf GTI build. In that time, there's been a plethora of upgrades as the Golf now takes on its final form.
Looking at the car from the outside, it's not clear that there's been much change, if any at all. Dig a bit deeper and you'll notice that the YSR Dynamic Pro Sport coilovers have been removed and been replaced with a set of Nitron NTR R1 true coilovers. The reason for the upgraded suspension is that this is now Area Motorsport's dedicated track car so Rob doesn't have to worry too much about retaining comfort on the road so he can now go for out and out performance. For those people out there who will still be using their Golf on the road, then a set of Nitron's is still more than manageable day to day, but don't expect the comfort from Area's Track Spec Nitrons that you get from the YSR Coilovers.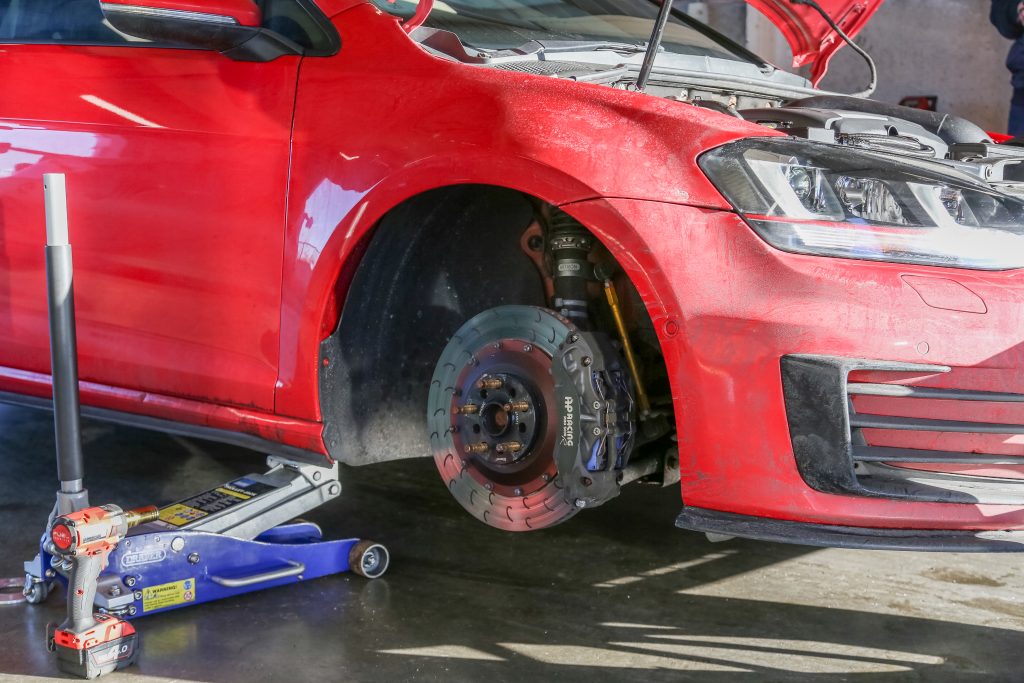 Power has now been stepped up to make the most of the HPA Motorsports IS38 hybrid turbo kit. A Ti Motorsport remap now sees the car making 360 horsepower, a massive 140bhp more than standard whilst still well within the safety window for track use.
Helping to transmit all the power to the tarmac, Rob has now switched up his dry wheel choice with a set of 10J wide Team Dynamic Pro Race 1.2's wrapped in Yokohama A052's.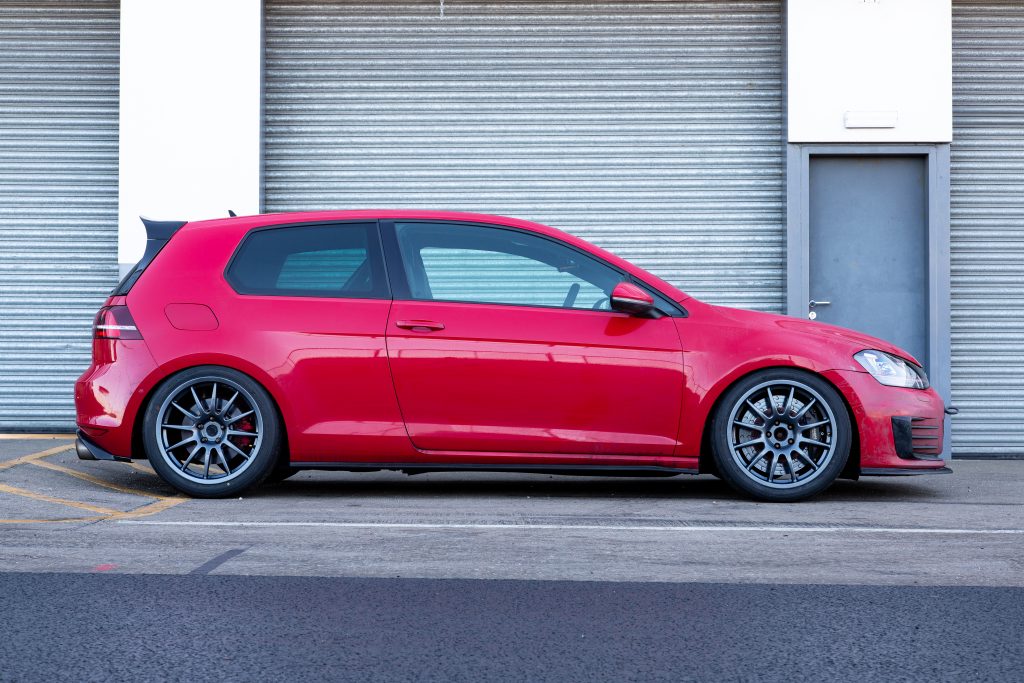 Moving inside the car, the first noticeable change is that the car is now sporting a SW Motorsports bolt-in half cage. Not only does this protect Rob in the event of an accident, but it also helps to tighten the chassis of the car up to make it more rigid. A SW seat delete kit has also been installed to add an OEM finish to the GTI's interior.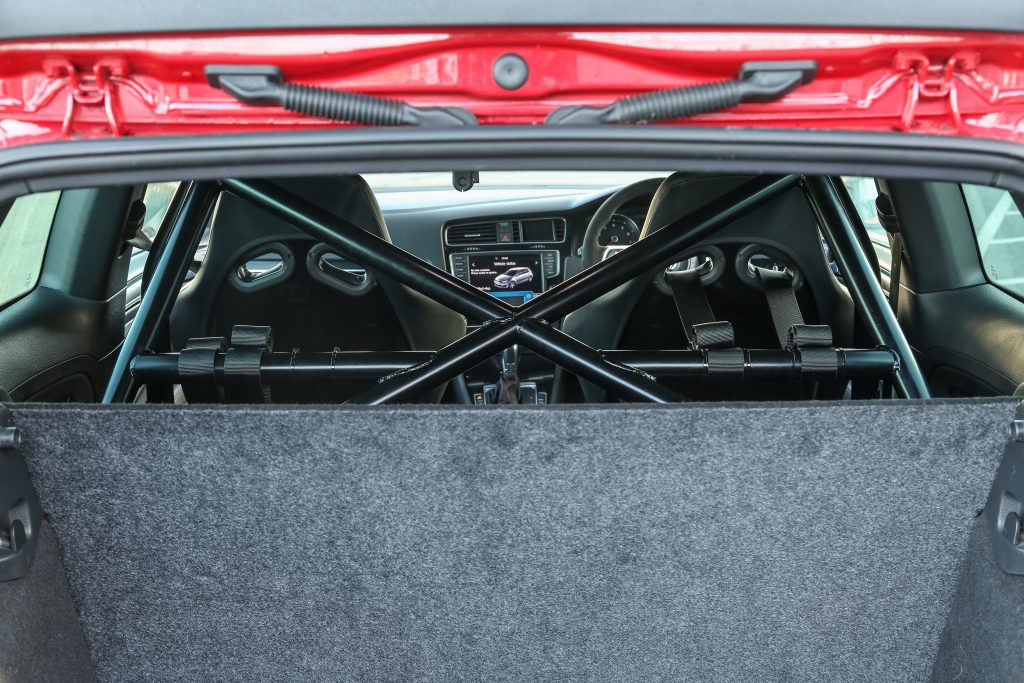 The Cobra Nogaro bucket seats are now equipped with a set of Lifeline Copse Harnesses that help to keep the driver firmly secured into the seat.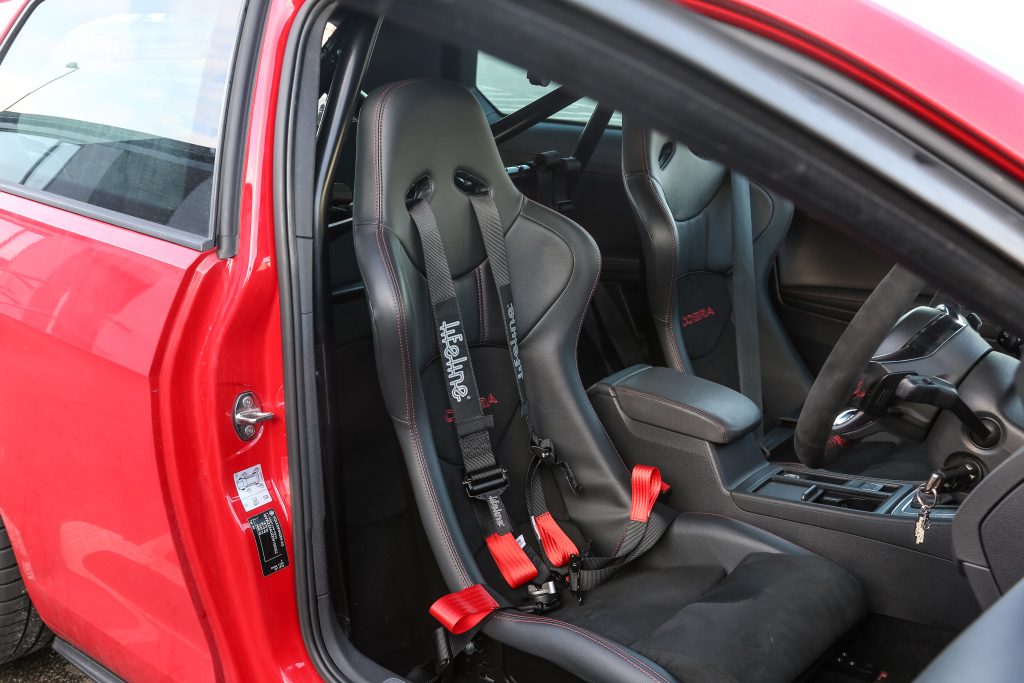 Finally, a Garmin Catalyst is the final solution for data acquisition inside the Golf's cockpit. This nifty tool is the go-to piece of equipment for track day goers and racers alike. Not only does it record video of your laps, but it also gives driver cues via audio to help improve your laps too.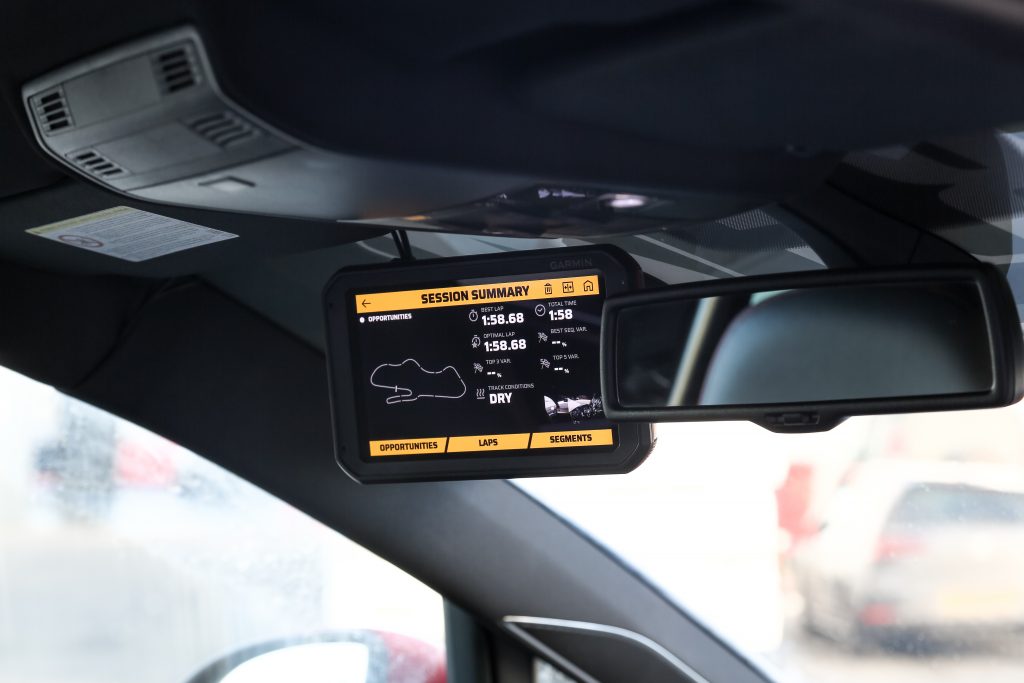 With the car now built to the 'ultimate track spec' with the help of companies like HPA Motorsports, Ti Motorsport and Nitron, we hope that we've showed the potential that the MQB chassis has. Not only are they great on the road with a few choice mods, but they can give much more powerful cars a great run for their money when on track too. You can check out all the parts that we have to offer for the MQB chassis on our website, here. If you'd like to check out the build progress through images, then make sure you check out our Flickr gallery, below! You can also check out the full build series over on our YouTube channel too.