With the year now settling down after the festive period, the progress on our endurance Honda NSX is coming along nicely. We're excited to share the latest update with you guys, as this is probably the most exciting one yet! The NSX now has an engine in it's bay with a pretty exciting drivetrain to boot too. Let's jump in and take a look at what we've gone for.
Honda K24A
It's probably no surprise that we've gone for a Honda K-Series once again, specifically a K24. This replaces the C-Series V6 that the car originally would have been equipped with. This definitely isn't one for the purists (yes, we've seen the comments on the internet), but the K24 saves over 100kg compared to the C30A, parts are readily available and there's much more potential as far as tuning is concerned.
Speaking of tuning, we've bolted a Rotrex C30-94 supercharger to the K24 to give us the power that we'd like to achieve. The maximum power that this supercharger is roughly capable of achieving is around 450bhp, however, we've installed a 35mm restrictor to keep the power down. As we're competing in Club Enduro and the classes are based on power to weight, we'll be aiming for 295bhp per tonne which meets the class A regulations so our target power figure will be somewhere around 330bhp.
It's not as simple as simply bolting a supercharger to your engine and away you go, you will of course need a host of supporting modifications. Here are the upgrades that we've chosen:
MK7 Golf R DSG
Now for the trick part, we've mated the K24 up to a 6-speed DQ250 gearbox. This is the same gearbox found in a Mk7 Volkswagen Golf R, however, we've removed the 4WD transfer box as we only want to send power to the rear wheels. You're probably wondering why we've gone down this route as it's not a very 'off the shelf solution' and certainly not a common swap. Well, there's 2 big reasons. Firstly, the standard K-series gearbox isn't the most durable when running boost, something that we've discovered first hand over the year with Tsuki. Secondly, we wanted a sequential box but as you can imagine, sequential gearboxes are rather costly. However, the DQ250 gearbox will act just like a sequential when paired with the ECU (more on that soon), at a fraction of the cost. Finally, it's just pretty bloody cool, even if we do say so ourselves.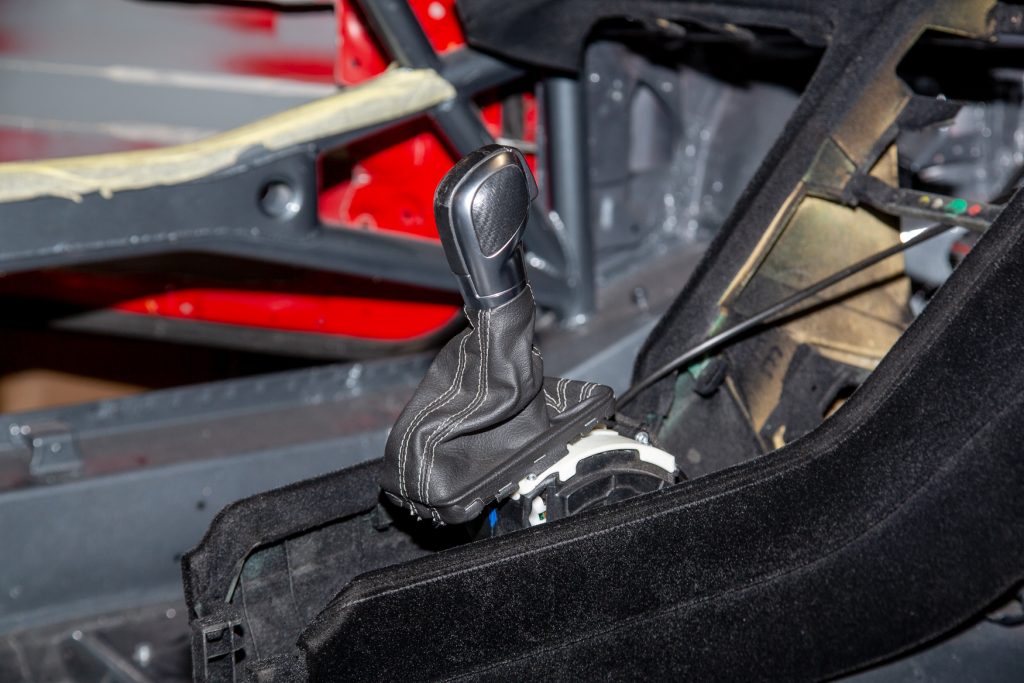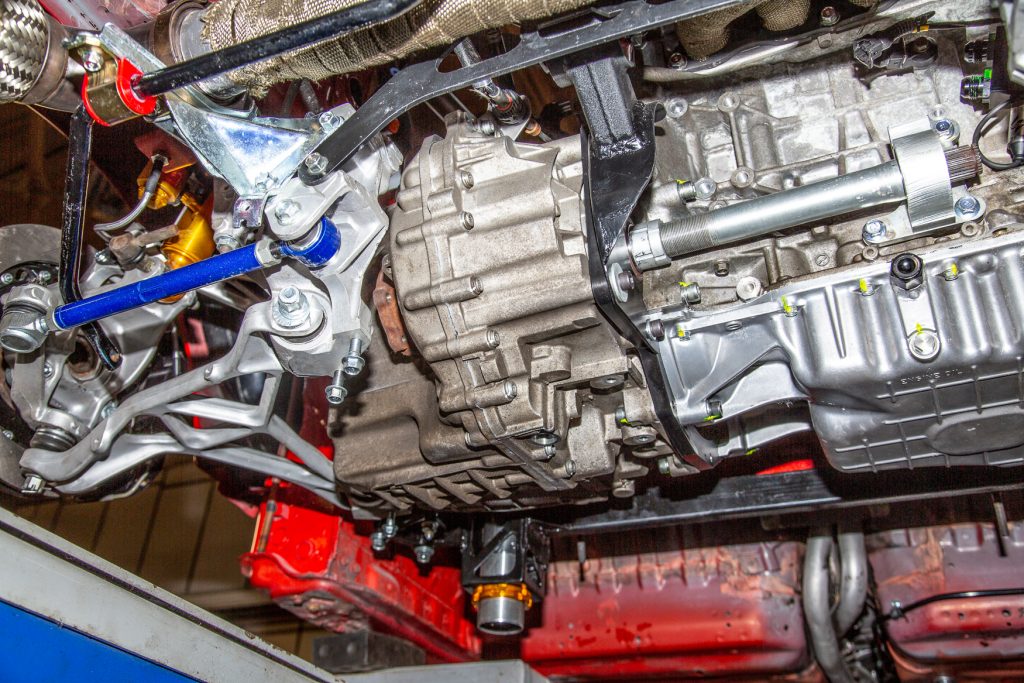 To help put all that power to the ground, we've installed a MFactory helical stage 1 race pack LSD. This differential offers 75% torque biasing which means it can give up to 75% of the torque to the given wheel at any one time.
We used a Super Drivetrain Solution DSG adaption kit which contained the engine to gearbox adapter, flywheel to engine steel adapter, intermediate shaft and bracket, all bearings and seals. If you fancy a setup like this on your K-Series then get in touch with us as we can supply these as required. It's definitely going to be interesting to hear what the car is going to sound like with this combination!
ECU & Electronics
Making the aforementioned stuff actually work is all possible thanks to our ECU, Syvecs S7. Using this ECU enables us to control both the engine and gearbox together, compute faster and a lot more simpler than using 2 separate ECU's, so it was a bit of a no brainer really. We've gone for a full custom wiring loom too which was supplied to us by Autosport Electronics.
Sitting next to the Syvecs ECU is the AIM PDM32 kit which is a 32 channel advanced power distribution module designed to power a multitude of vehicle circuits, which eliminates the need for traditional fuse boxes and relays. This essentially allows you to run a simplified wiring harness with increased reliability and control functions. We'll pair this up with an AIM PDM dash, 10 button steering wheel plate and a 12 button keypad.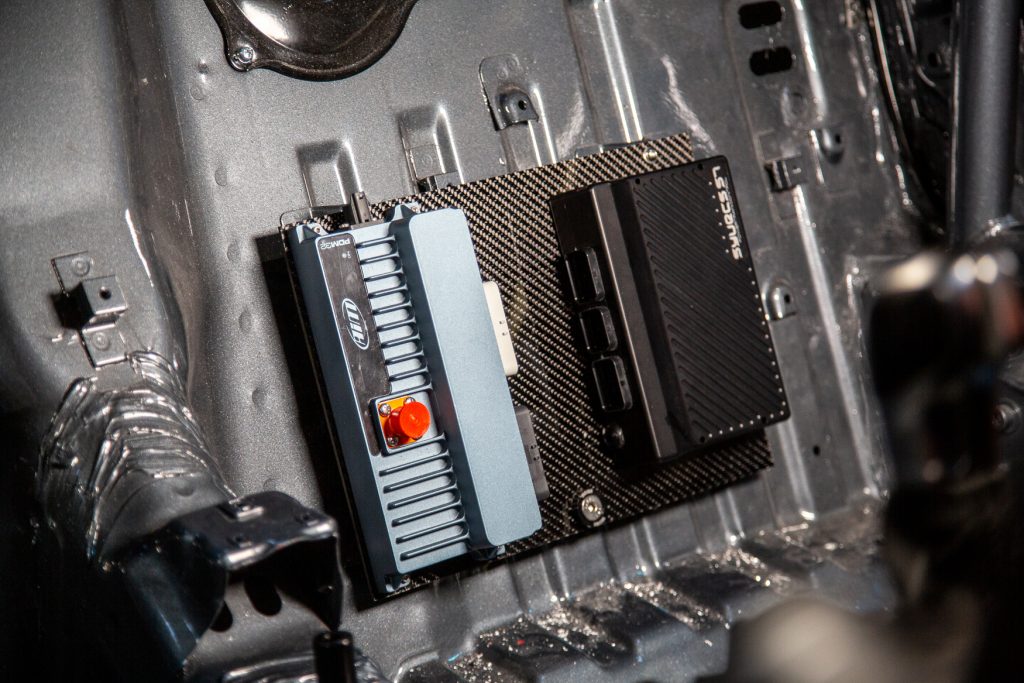 Misc.
There's been a tonne of other stuff happening around the car that doesn't involve the engine or gearbox. At the front of the car we've got AP Racing brake master cylinders, one for the front brakes and one for the rear.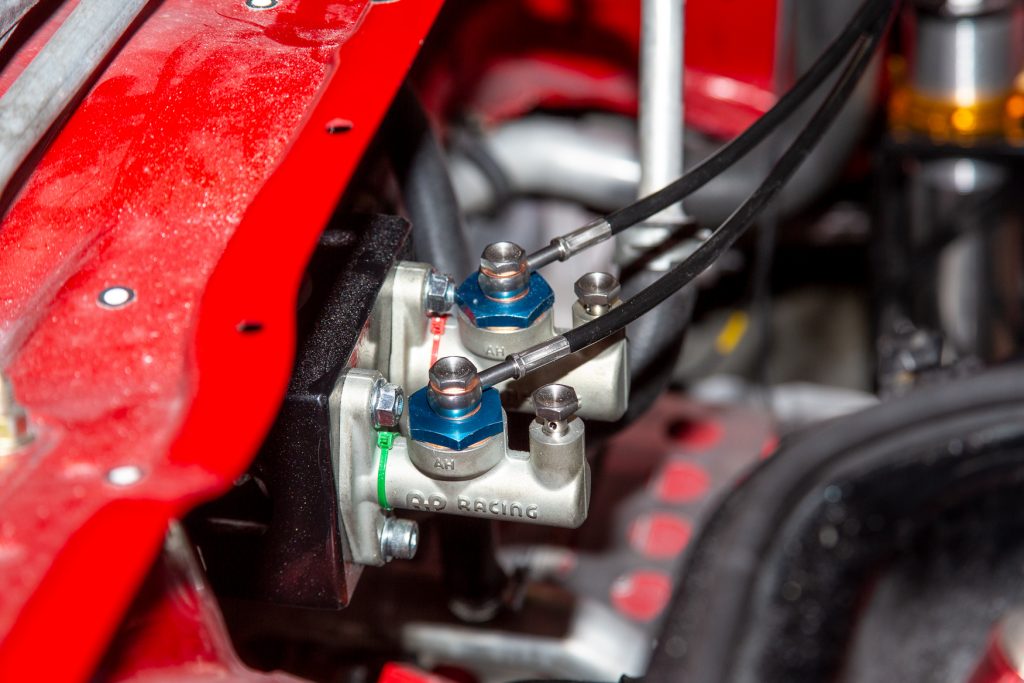 We've got 2 Davies Craig electronic water pumps to help aid cooling. These are a great alternative to a traditional belt-driven pump as they run directly off the motor meaning a loss in horsepower.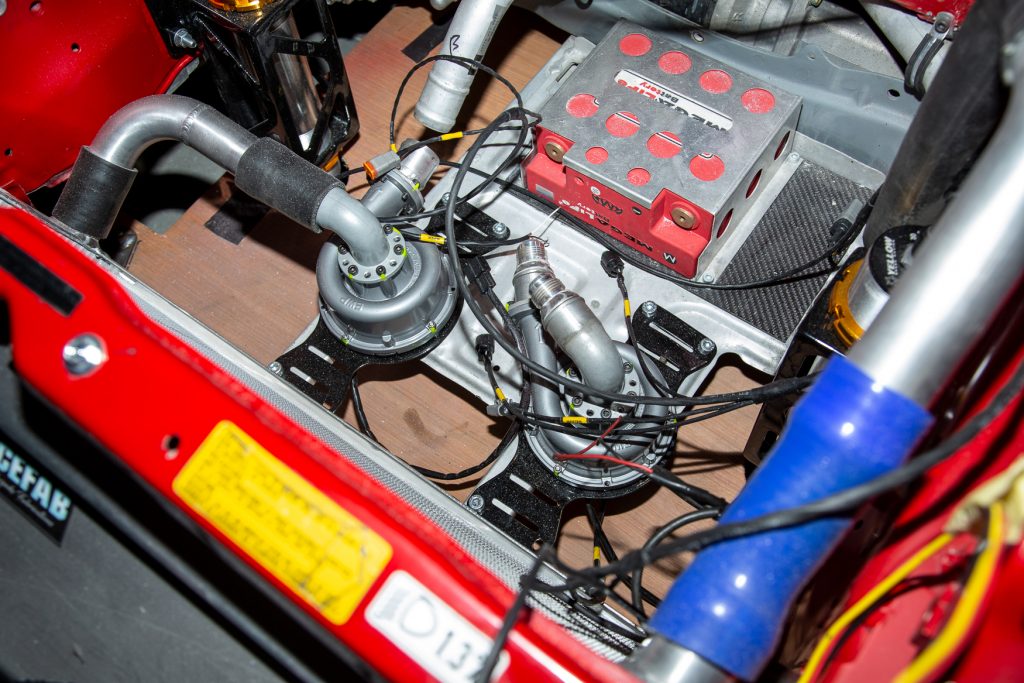 As we've removed the original headlights in a bid to save weight, we've got a couple of spot lights in the front bumper.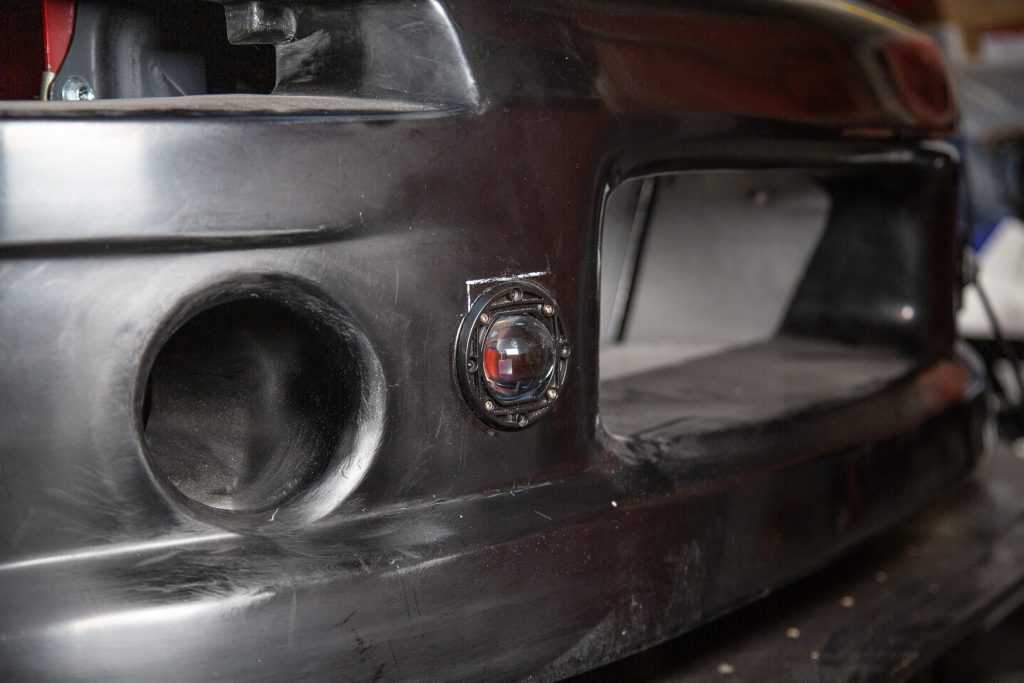 The original dashboard has now been flocked and is back in the car. It obviously needs fitting properly but certainly looks great and will help to reduce glare and reflections from the sun.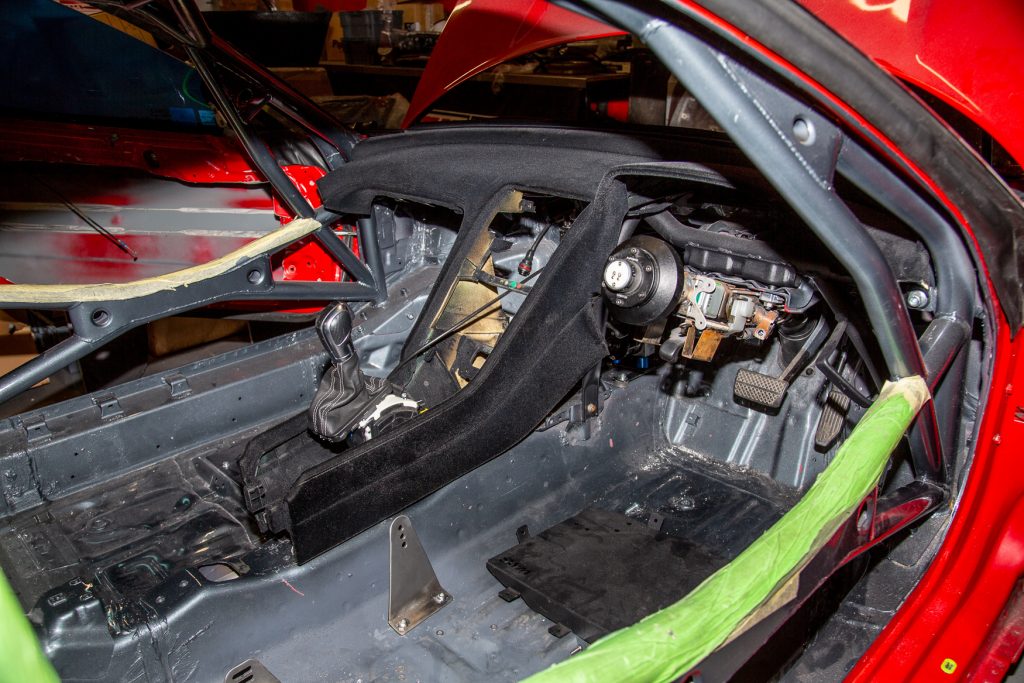 An SPA 4 litre mechanical fire extinguisher system has been installed in the passengers footwell to comply with safety regulations. This features 4 nozzles in total, 2 in the car and 2 in the engine, in the event that a fire does happen, the driver can simply pull the cable and it will activate.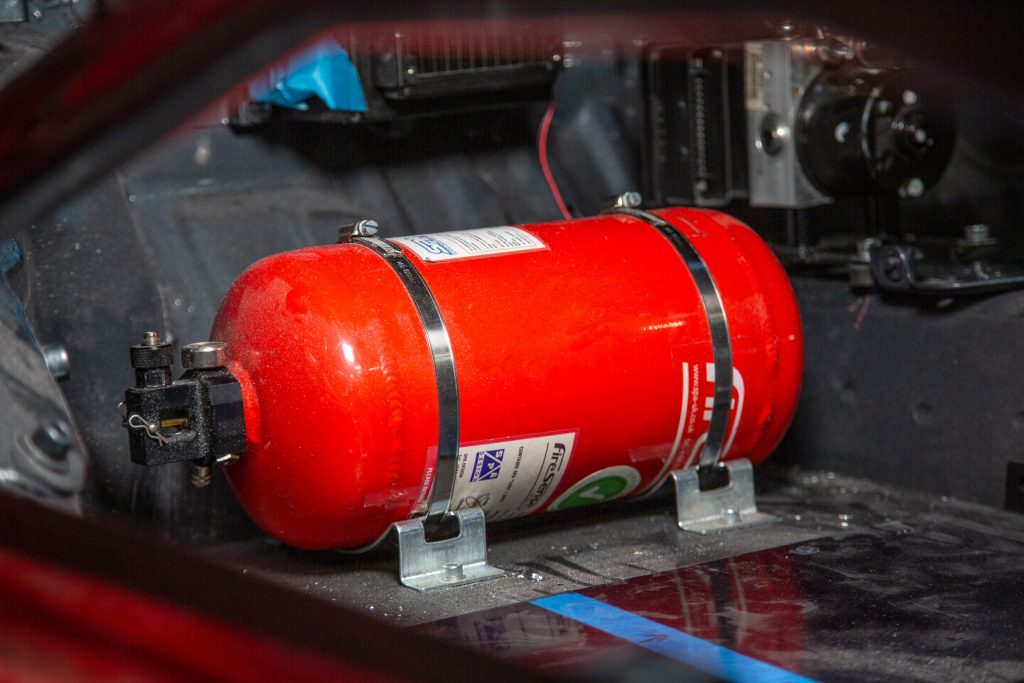 It goes without saying how important ABS is so we've updated ours from a later spec Honda NSX.
The Yellow Speed Racing 4-point air jack system has now been plumbed in. The valve is installed at the back of the car enabling us to plug in the lance and lift the car up at all four corners.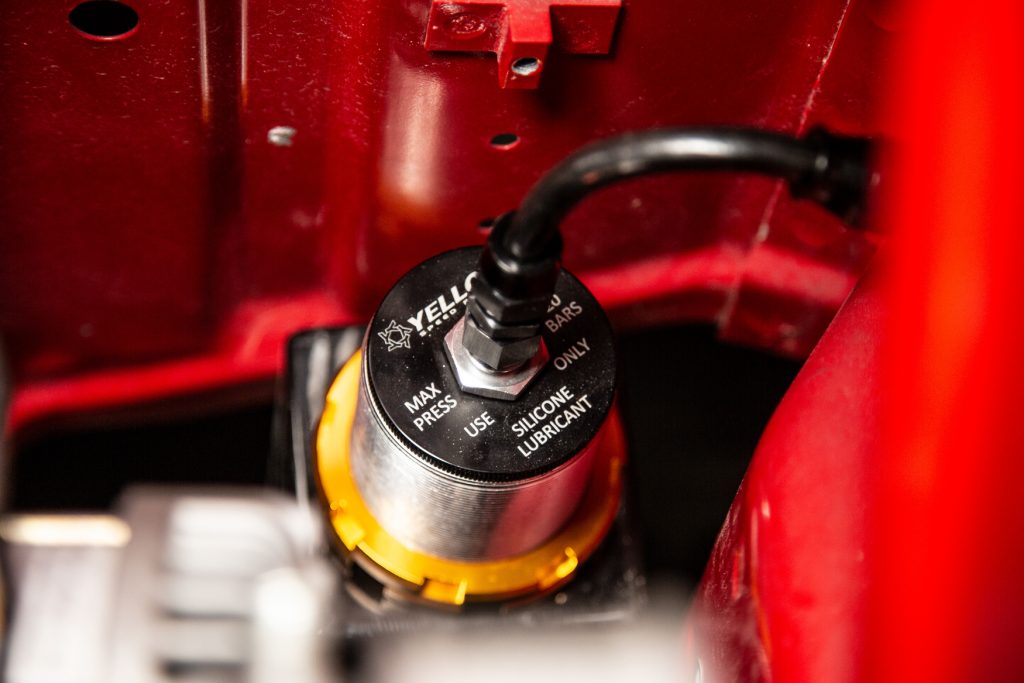 Finally, we've installed the mandatory FIA rain light on the rear bumper using our brand new Tegiwa rain light mounting bracket.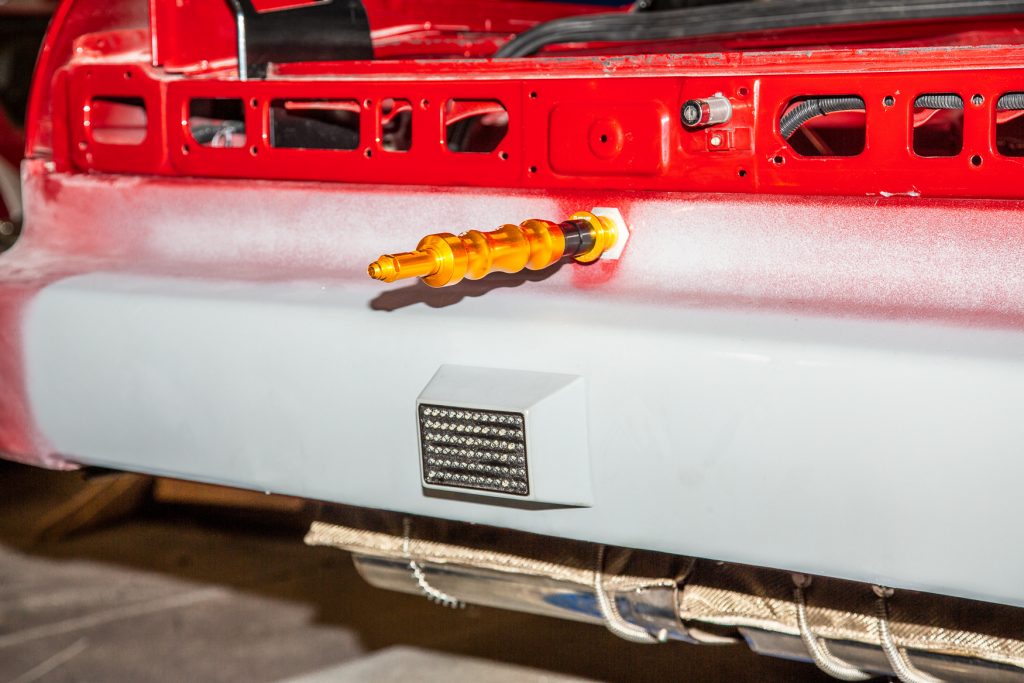 Thanks…
There's been some long days at Tegiwa HQ getting the car to where it has now. We'd like to give a big shout out to our in-house team of Andy Ford and Connor Sheldon for their hard work. We've also had the pleasure of experienced chief mechanic Michael Rawlings, from Paddock Performance, who's been putting in plenty of hard graft to help build the car. Thanks chaps!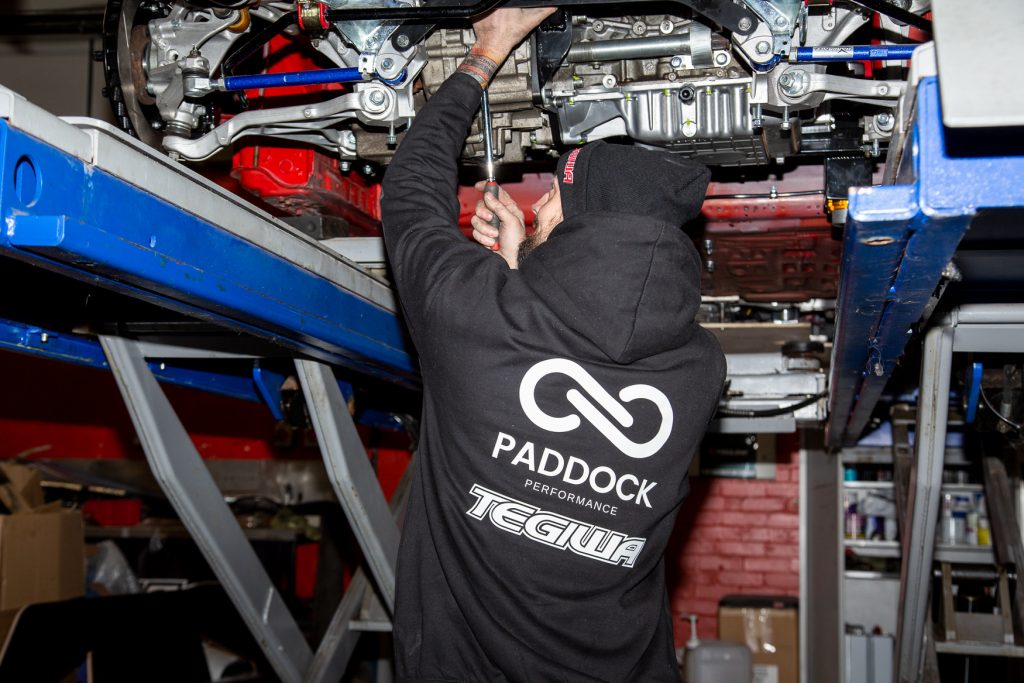 What's next?
Our Honda NSX is now pretty much on the final stretch of the build. We've got a few final touches like plumbing the engine in properly and finishing the electronics, then we can think about mapping! This will be done in-house here at Tegiwa thanks to Ti Motorsport, our sister company which provides a tuning service for a wide range of vehicles. Stay tuned as we bring more updates in due course.