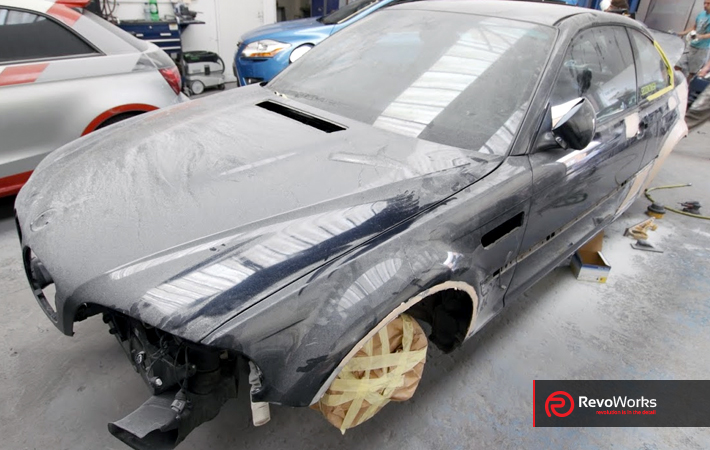 Seven days have passed since the last updates were posted and yet again, major developments are taking place! Luke at TI-Motorsport made a few final changes to the M3 before heading out to his choice of trusted body shop. Luke has used the bodyshop previously for two Civic Cup cars, both of which turned out excellent.
As with any FRP (Fibreglass Reinforced Plastic) exterior part, adjustments to the CSL style bootlid were required by the body shop to bring it perfectly in line with the shut lines. Whilst doing this, the lock mechanism hole, numberplate light recesses and number plate holes were filled as they are not needed. The recess where the BMW Rondel would normally sit is to be used for the mandatory 'rain light'.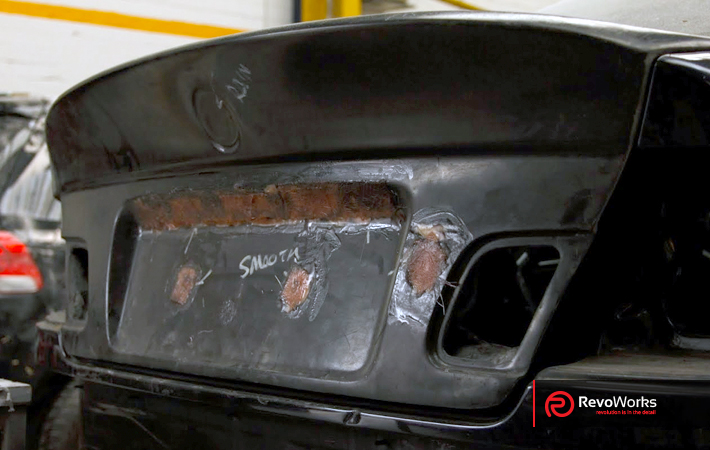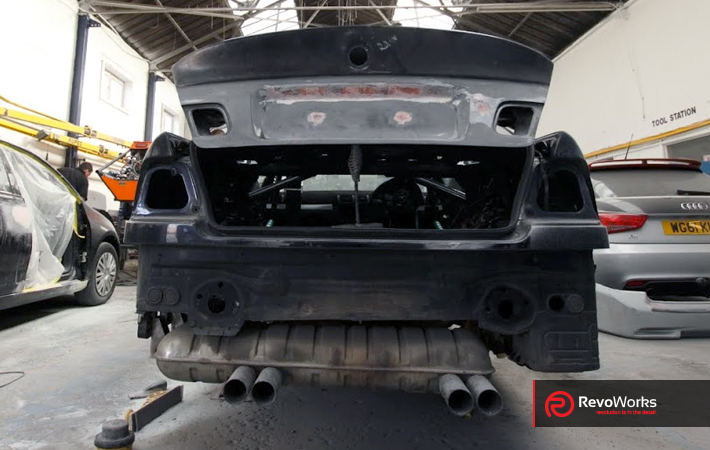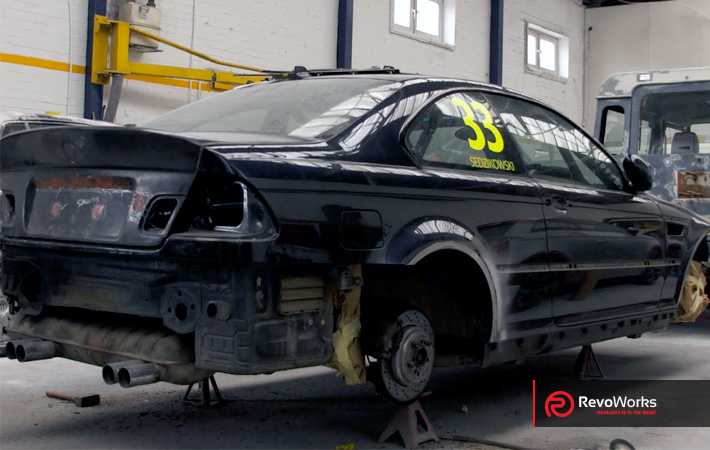 The next job was addressing the wings both front and rear. RUST.. something we all refuse to accept. Unfortunately the E46 M3 is prone to arch rot in particular the front. Dirt works its way from the inside of the wing and is trapped in the outer edge slowly rotting the panel over time. This M3 has suffered from rust but since in the long term the car will have FRP front wings, it made sense to repair the steel OEM wings for the cars debut and track outings. The car was previously sitting on an old set of coilovers and it was dropped straight to the floor on some pretty wide wheels meaning each arch was crumpled. The arches have now been rolled, bent back into shape, hammered, filled and primed ready for paint. Any additional dents etc have also been ironed out in prep for paint.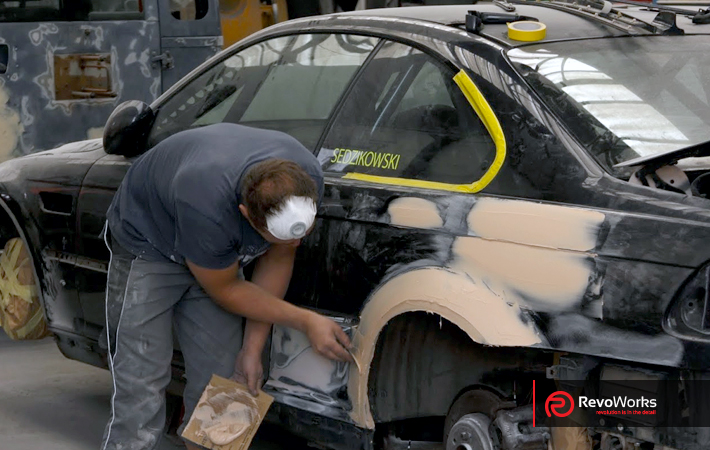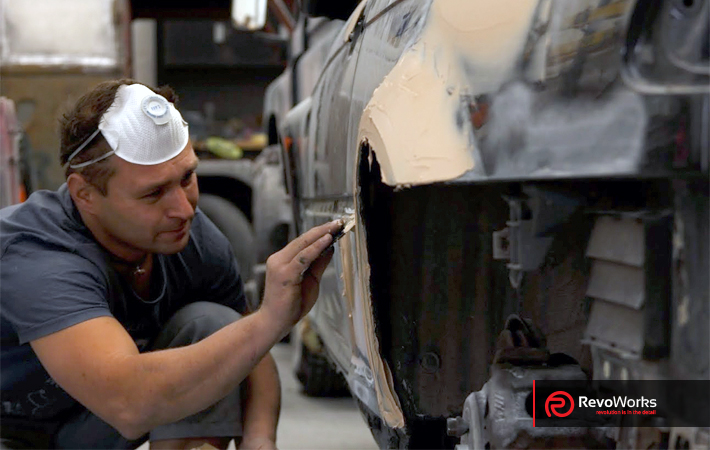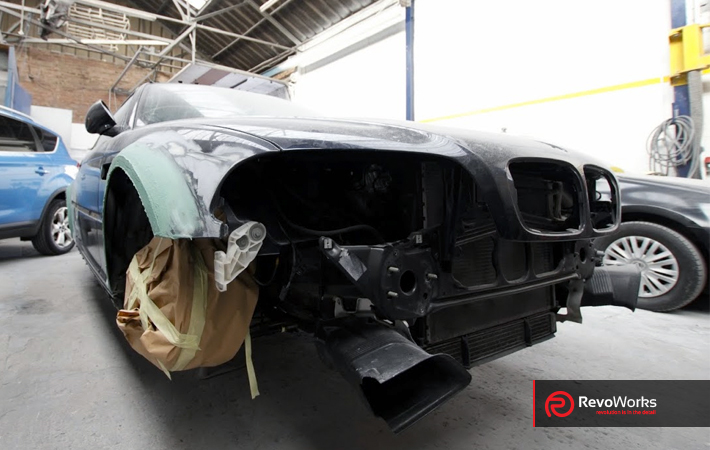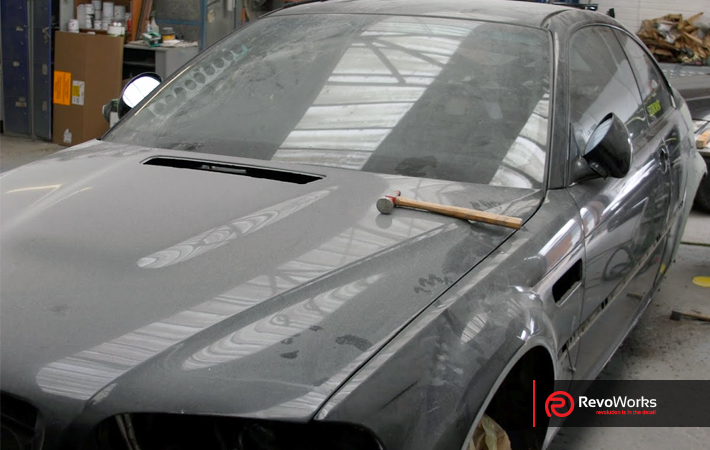 Whilst the engine was removed, Luke fitted a braided clutch line. A common problem with 3 Series dating back to previous models is 'play' in the steering. This occurs due to the rubber donut on the steering arm. A billet donut will be fitted to reduce the steering vagueness. The engine and bay is to be fully de-greased and cleaned back to it's former glory. The strut tops were cracked, a common problem. They have been welded, ground and zinc painted to protect them. The rear struts have had reinforcement plates fitted.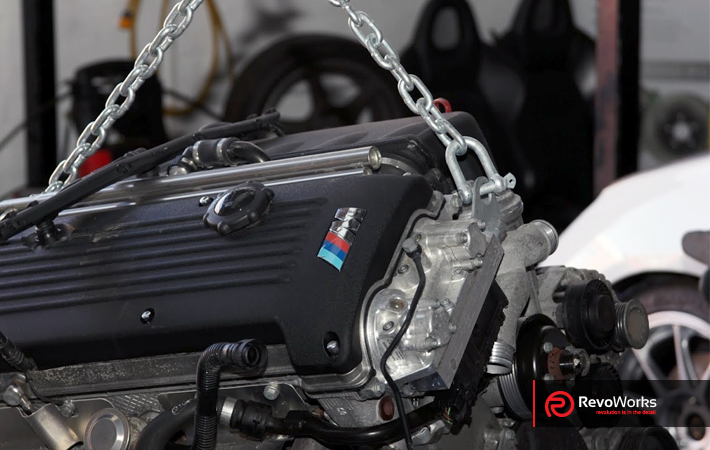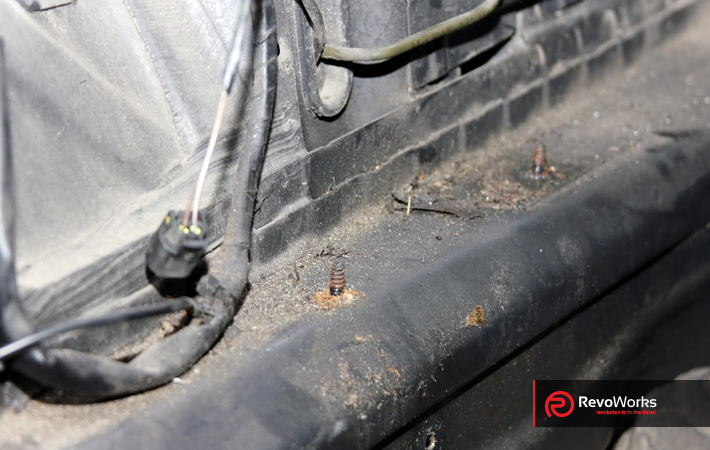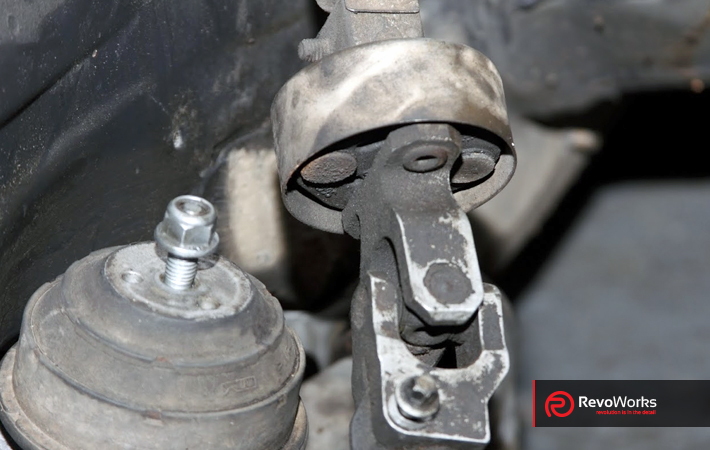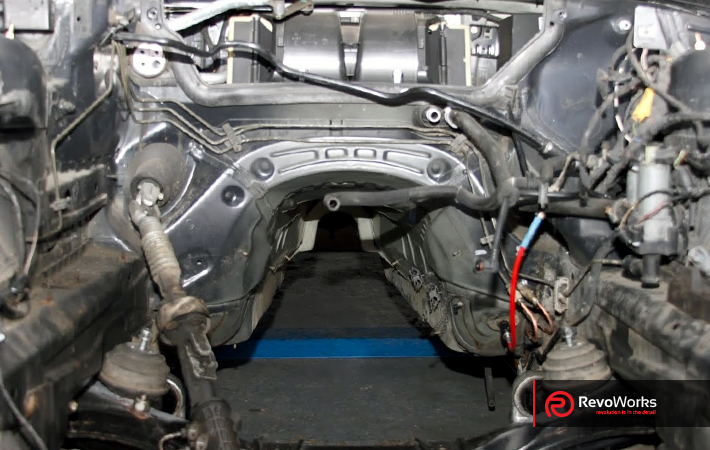 Below is a shot of the original OEm 19″ wheels with a new Yellow Speed Racing BBK. If you have been following the build you will have seen that we have a set of APEX ARC-8 wheels going on the car, but this photo is more of a reminder to just how poorly the car was looked after over the years. Looks like we rescued this one!