NSX 2020 Roundup
It's been a while since our last NSX blog back in the middle of September when we wrote about our victory in round 4 of Time Attack at Brands Hatch. Well, it's all been slightly hectic up until now in regard to how the rest of the season panned out for us.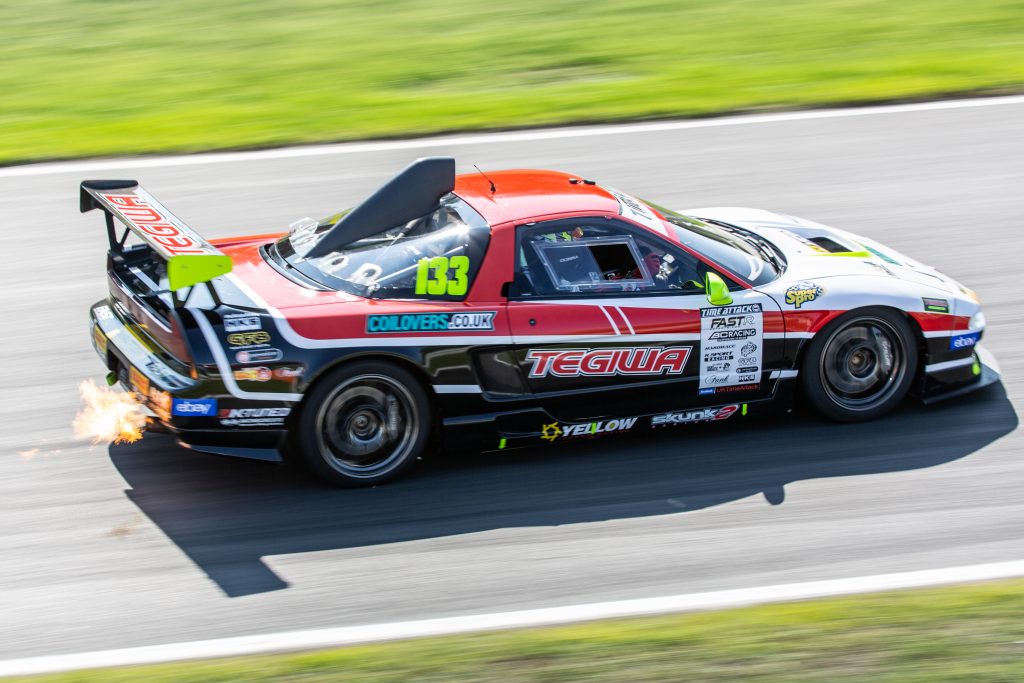 Let's set the scene, it's the end of October and Team Tegiwa are preparing our Honda NSX for the final round of Time Attack at Donington Park, hoping that we can secure the Club 2WD Championship. Our NSX had been sent away for jig work after its collision with a barrier earlier in the season. After the cars return, it was nigh on perfect and ready to be dialled in for its final setup of the year. We'd also kitted the NSX out with powerful LED lights and a 00's-esque neon kit so that we can see the car during the night attack round.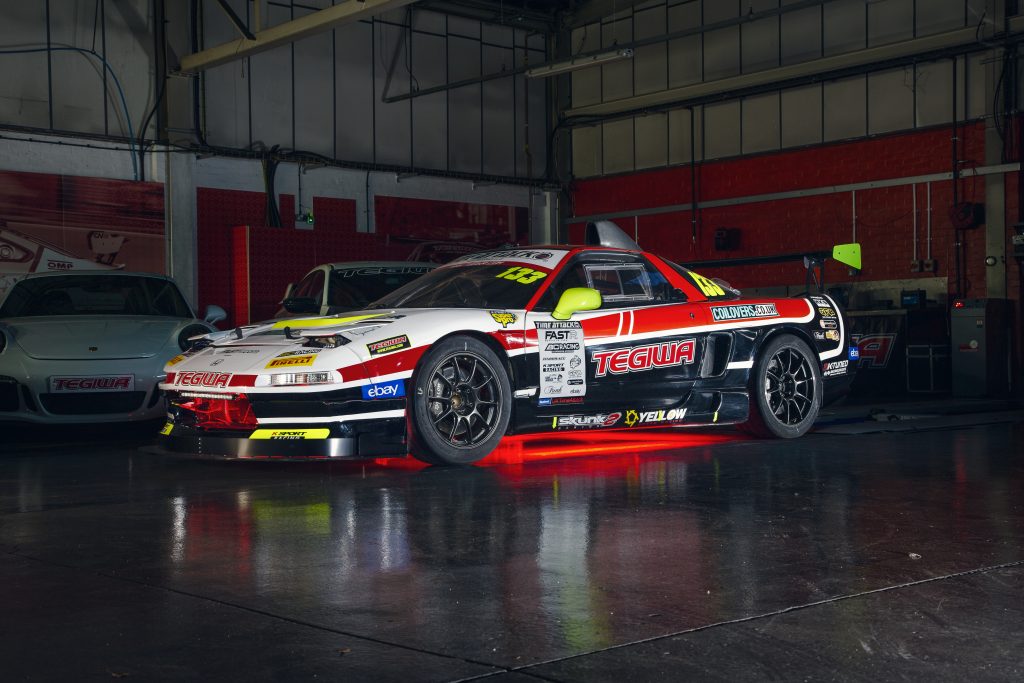 We know the car is ready to go racing as we tested it in our car park with a few donuts. It looked absolutely fierce in its night attack guise. We were ready to go racing!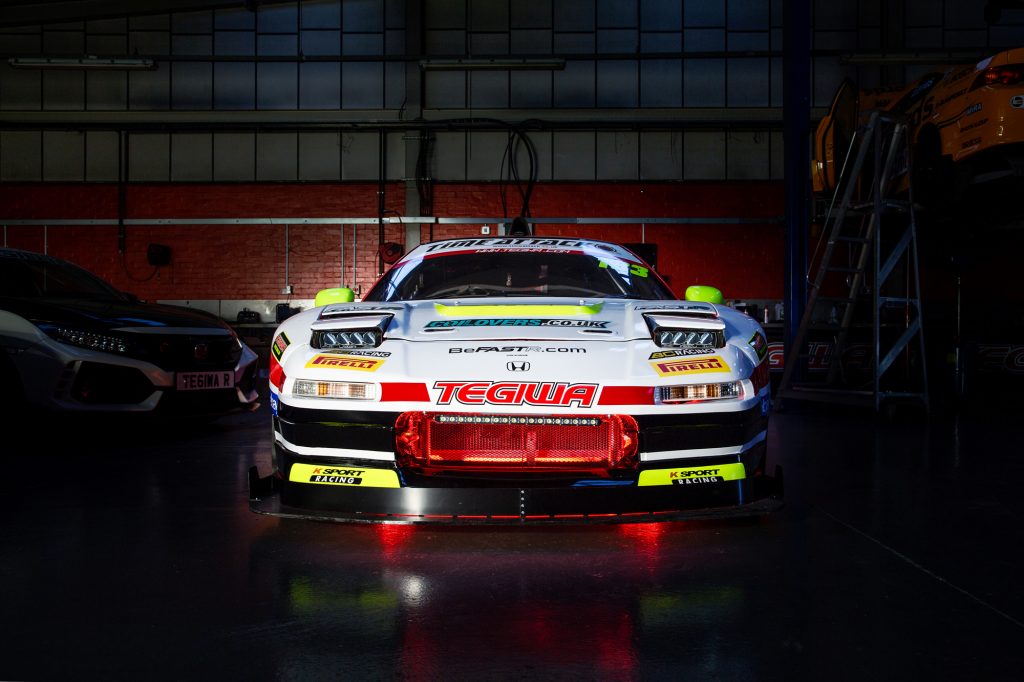 Enter, lockdown v2.0. No more motorsport here in the UK, which left the championship hanging in the balance between ourselves and David Dyson in his Porsche 911 GT3 who'd pushed us hard in every round so far.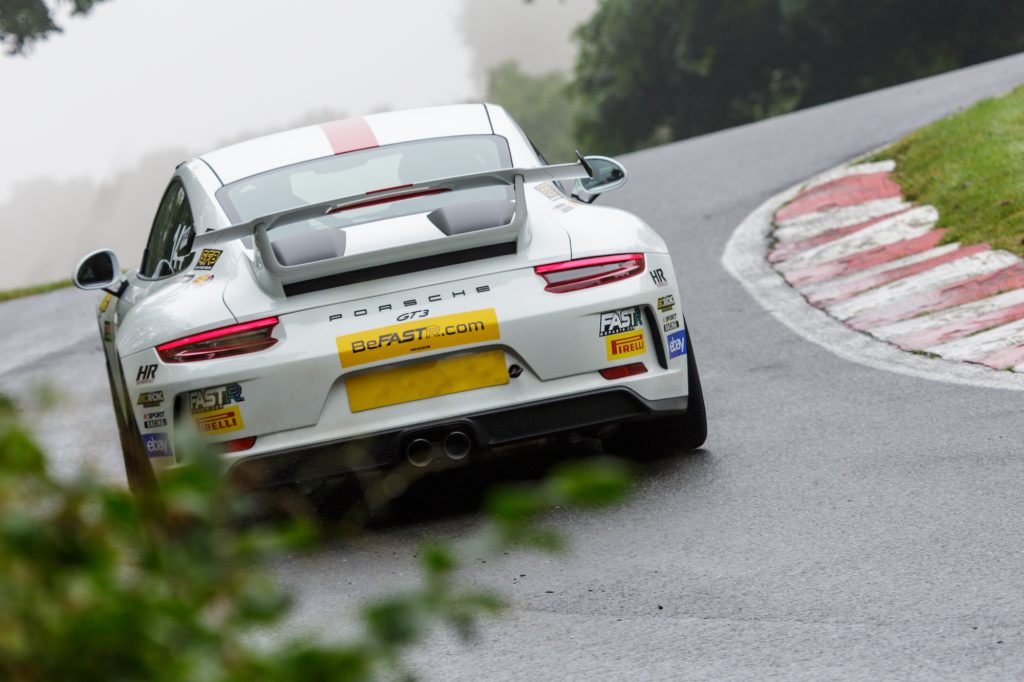 We then received an end of season round up from the guys at Time Attack confirming that due to the ongoing global pandemic, the season would be cancelled. To ensure a fair and regulatory-correct outcome, the chaps at Time Attack consulted their Championship Stewards and their decision was submitted to MSUK. The points table was then updated based on competitors counting their best four out of five rounds.
Which then confirmed the fantastic news that we were indeed 2020 Time Attack Club 2WD Champions!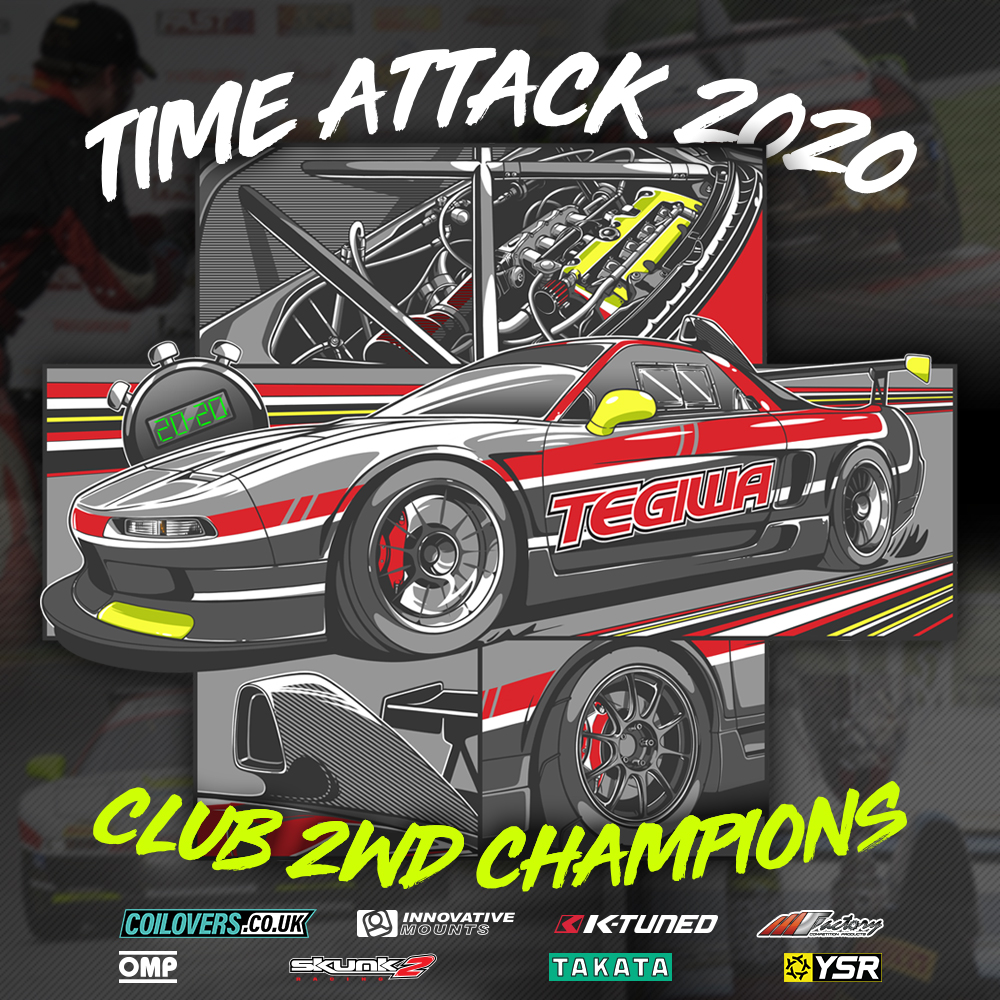 We'd topped the standings finishing 7 points ahead of Dyson's Porsche and Darren Spooner's 205, who were both tied on 61 points. We finished the season picking up the maximum number of points in every round with the exception of round 3 at Cadwell Park where we suffered with technical issues. Although 2020 has been a very topsy-turvy year, we feel extremely lucky that we've had the opportunity to be competing and take the honours in our maiden season of the Time Attack Series.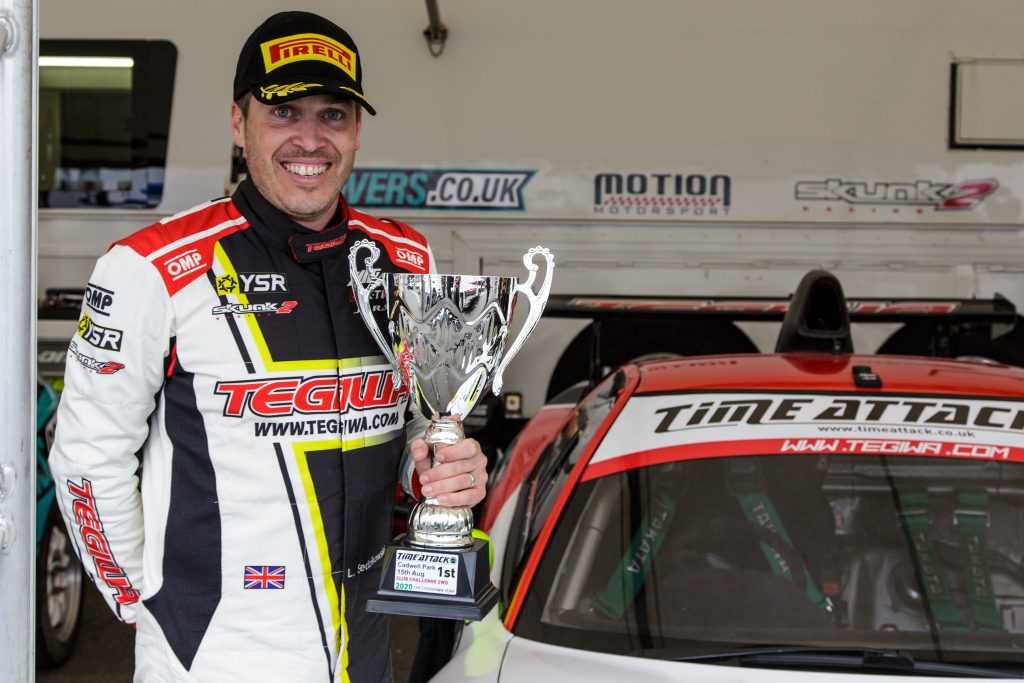 We'd like to give our sponsors and people who've helped us out this year a huge shoutout! Without their help, it wouldn't have been possible, so we're extremely grateful for everybody that's been part of this journey so far.
Skunk2 Racing
Yellow Speed Racing
Innovative Mounts
K-Tuned
Takata Racing
Motul
Motion Motorsport
OMP
J.Cal ECU Calibration
Racing Circuits
Did someone say limited edition NSX merchandise?
That's right, to celebrate our victory this season we commissioned Akkan's Edition to come up with some Time Attack inspired NSX artwork. Which he did and the results are absolutely outstanding! That's why we had his artwork put onto t-shirts and sent into production. To grab one of these, head over to our website! Being a limited edition run, once these sell out, they won't be coming back, so be quick and get yours now!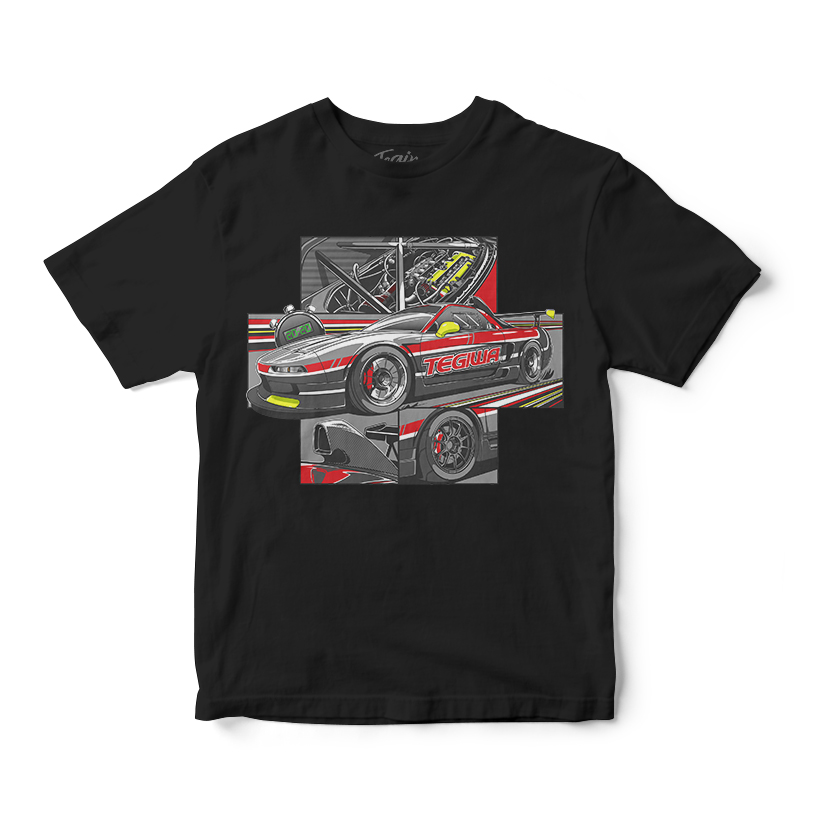 GET YOURS HERE: https://www.tegiwaimports.com/tegiwa-time-attack-2020-honda-nsx-limited-edition-t-shirt.html
What's next?
We don't want to give too much away at this point but here's a couple of teasers for you as we've got some huge changes in store during winter. What we will say is that we've got our eyes firmly set on moving up a class into the pro divisions…
We're going to need to find some more room next to our K24 for what we've got planned courtesy of our friends at Kraftwerks.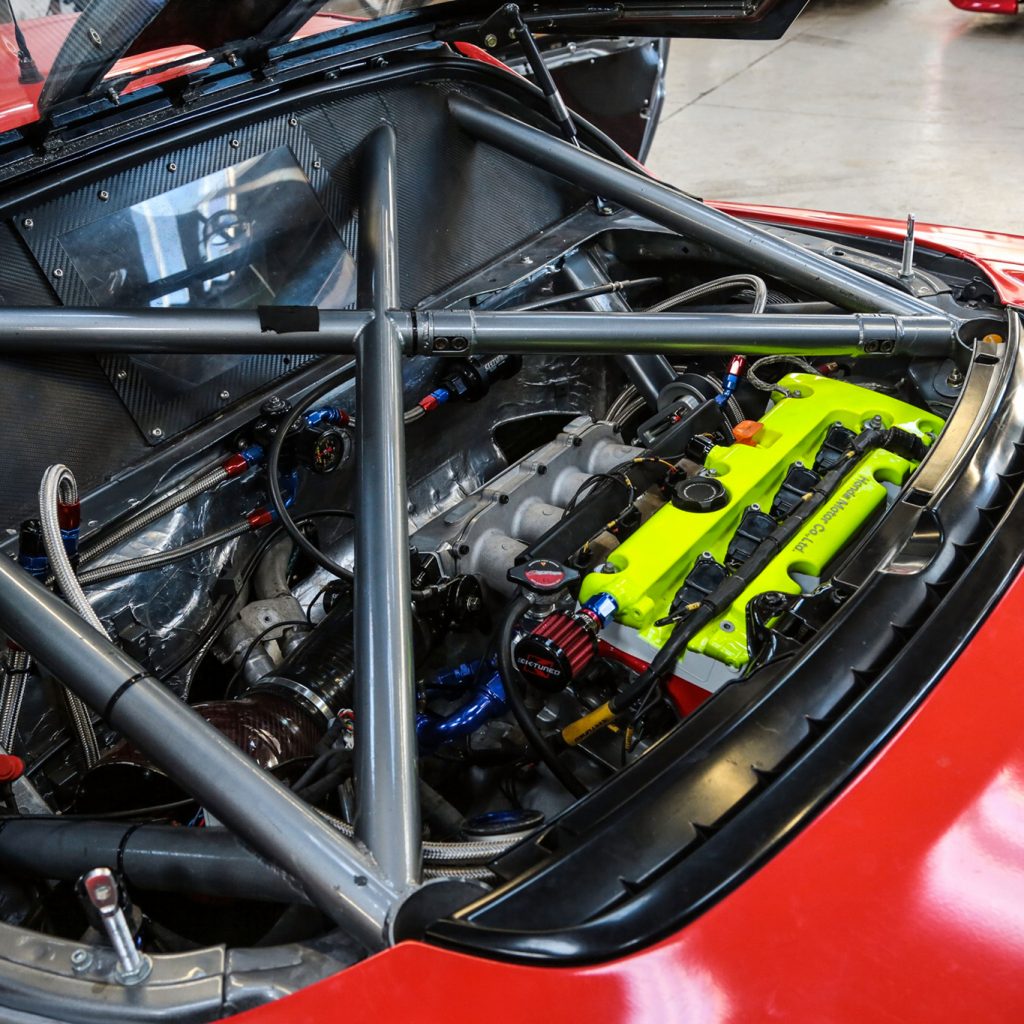 We're not going to be needing this K-Tuned shifter anymore…
Wave goodbye to the 2020 look, we're going even more aggressive next year with bigger and better aero parts and a brand-new livery!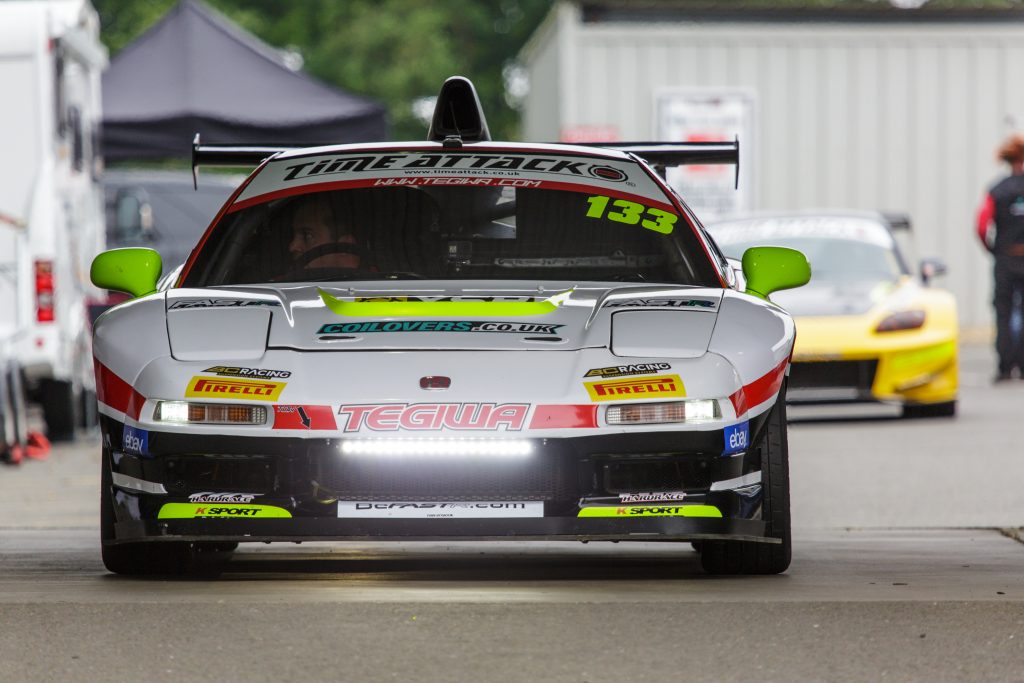 As always, stay tuned to our blog and socials as we'll bring you exclusive news and developments of our build as soon as they happen.