NSX BUILD PART 8 – NEW YEAR UPDATE
For many people a new year means new car parts and our NSX is no exception to that rule either. Since our last update way back in October, the NSX has finally got its Skunk2 Racing K24 power plant installed. You can read about here if you missed it last year.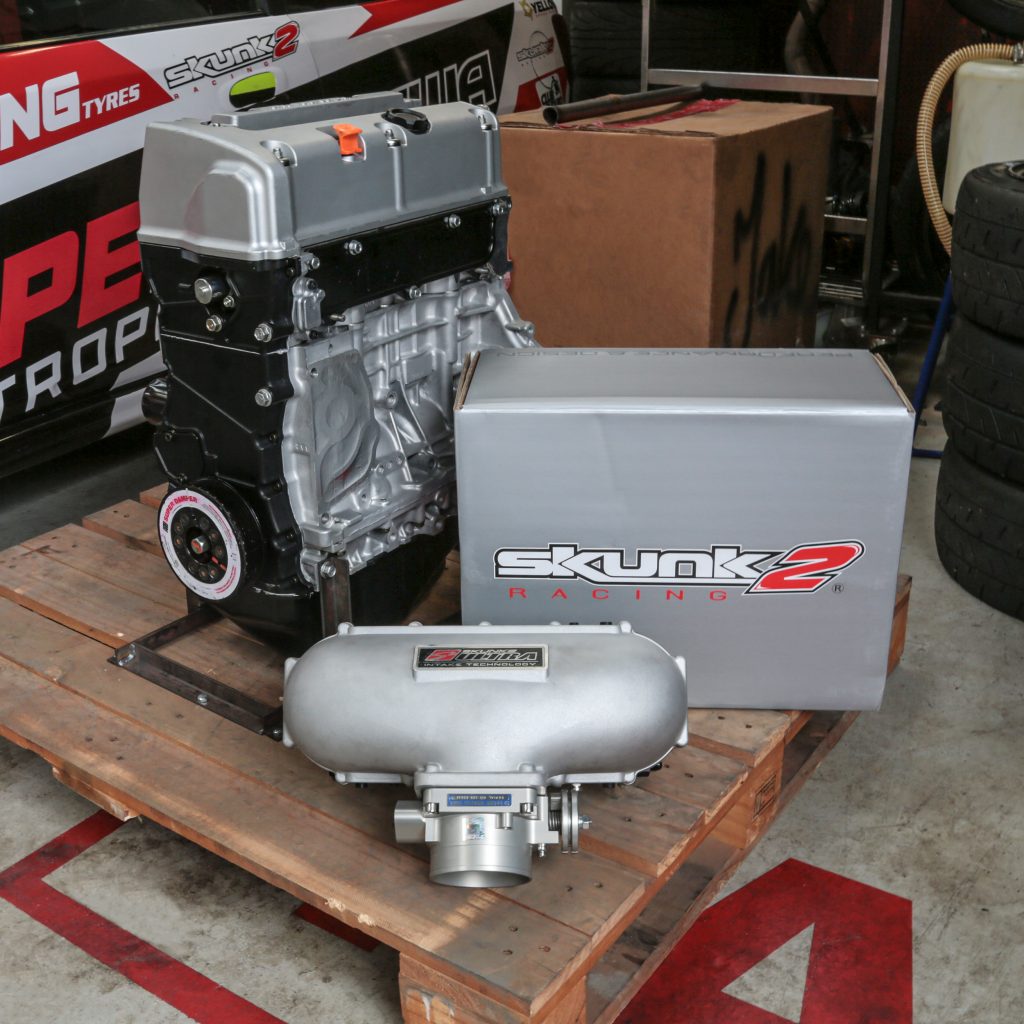 Breathing Upgrades
The NSX has also had a couple of upgrades in the breathing department too. It's got a new intake cone housed in a lovely looking red carbon fibre housing that was kindly supplied by the guys at Eventuri.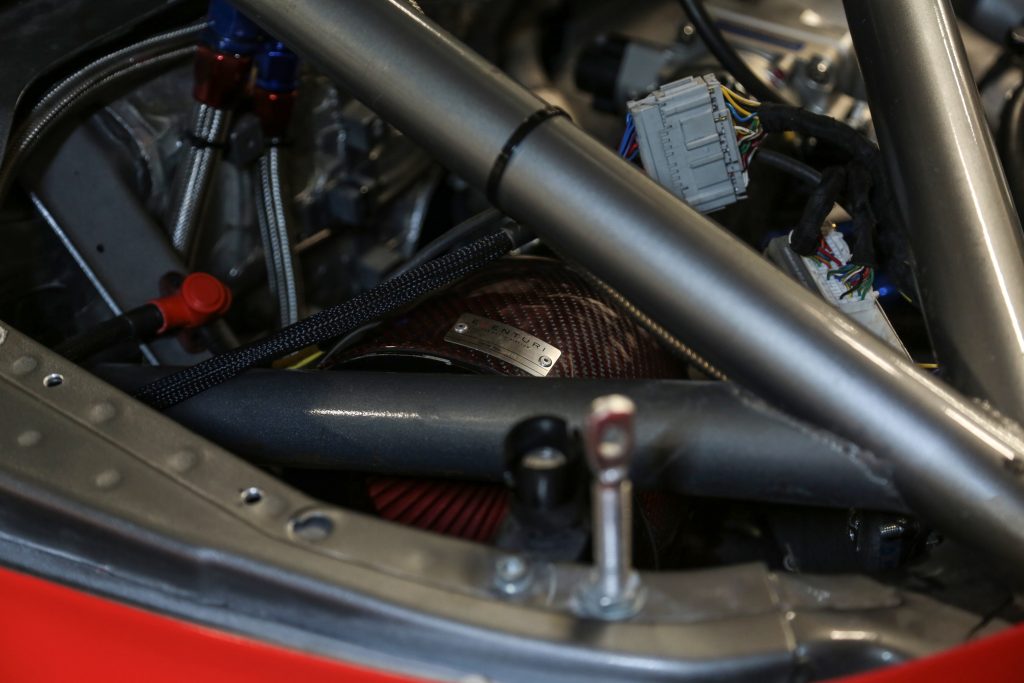 If you've been following us on social media or been down to Tegiwa HQ, you'll most likely have noticed that the silhouette of the car has changed quite dramatically too. That's because the intake scoop that sits on the rear window has now made way for a GT500 style intake. If this doesn't make the car scream of the classic Gran Turismo games, then we're not sure what will!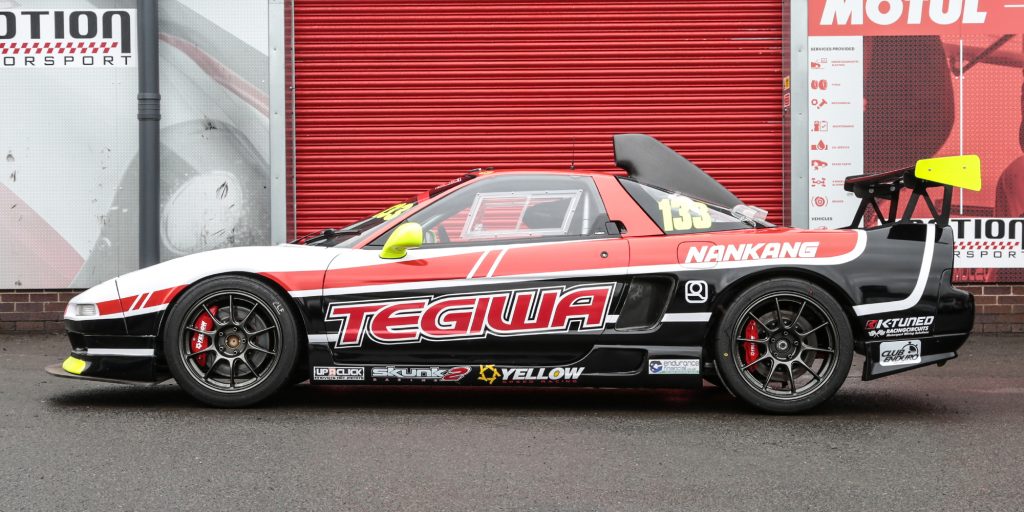 Engine Tuning
With the new engine now firmly bolted in it was only a matter of time before Jesse from J.Cal ECU Calibration got the nod to head up North and do the honours of tuning the K24. As we ran a K20 in the NSX last year, it put our car into class B of the Club Enduro Championship, but now with the bigger engine our aim was to run with the big boys in Class A which means that the car must be 300bhp per tonne to qualify.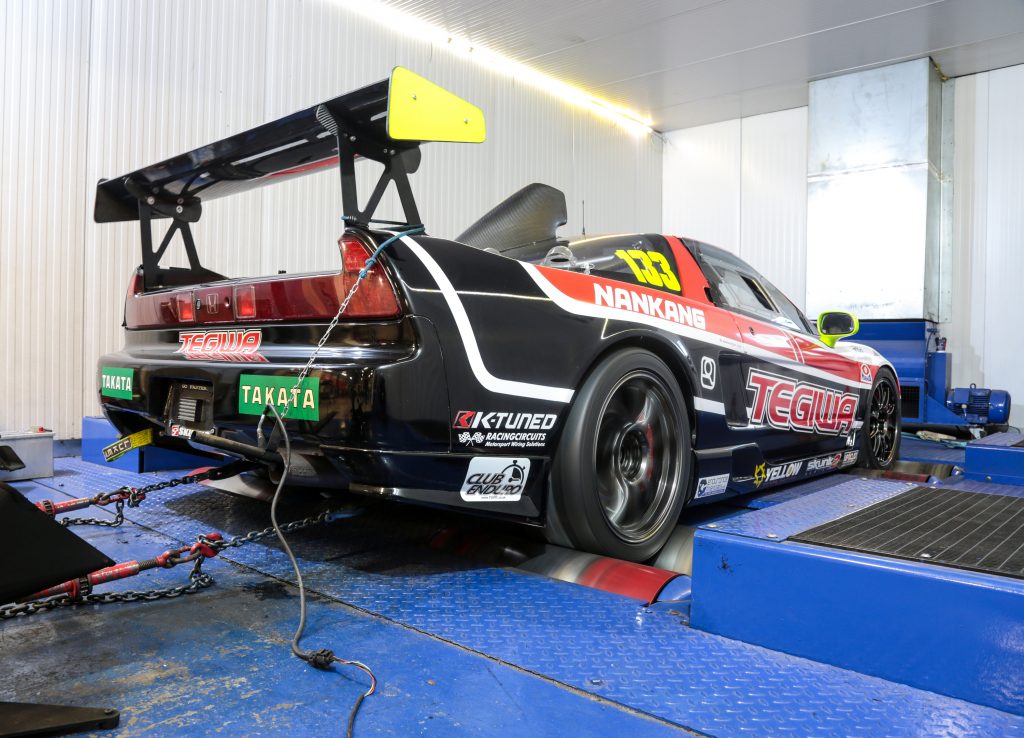 After a few hours of Jesse working his magic we had a final figure of 304.2bhp which is pretty bang on for the regulations considering the car weighs a mere 1,050kg. We did end up removing the rear silencer completely to see if the exhaust was restricting the power, but mainly to hear what a screaming, un-silenced, K-series NA sounds like! Check out the video below to hear it for yourself.
HEADPHONE USERS BE WARNED!
Finally, our in-house whittler, Andy got asked to give the cam cover a lick of paint. So off he went into his little whittling booth and out he popped a few hours later with this! We think it looks mega and will match the fluorescent yellow accents already on the car.
Autosport International
The NSX will have its first outing of the year next week as it gets showcased on our stand at Autosport International. If you're heading over there make sure you stop by stand 3754 to check out the car and say hello!