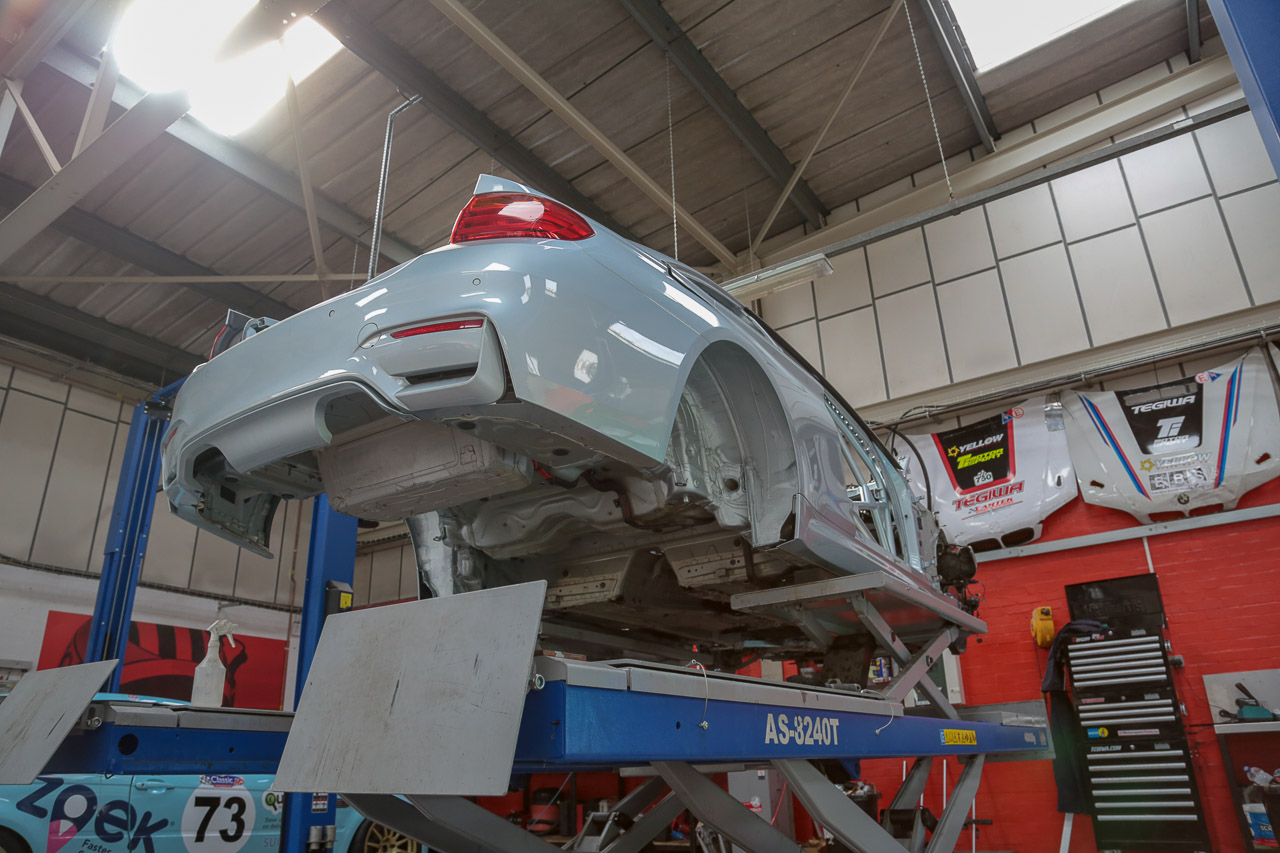 Progress is moving on swimmingly, letting us focus our attention on to the exterior of the car – more specifically ripping most of it off…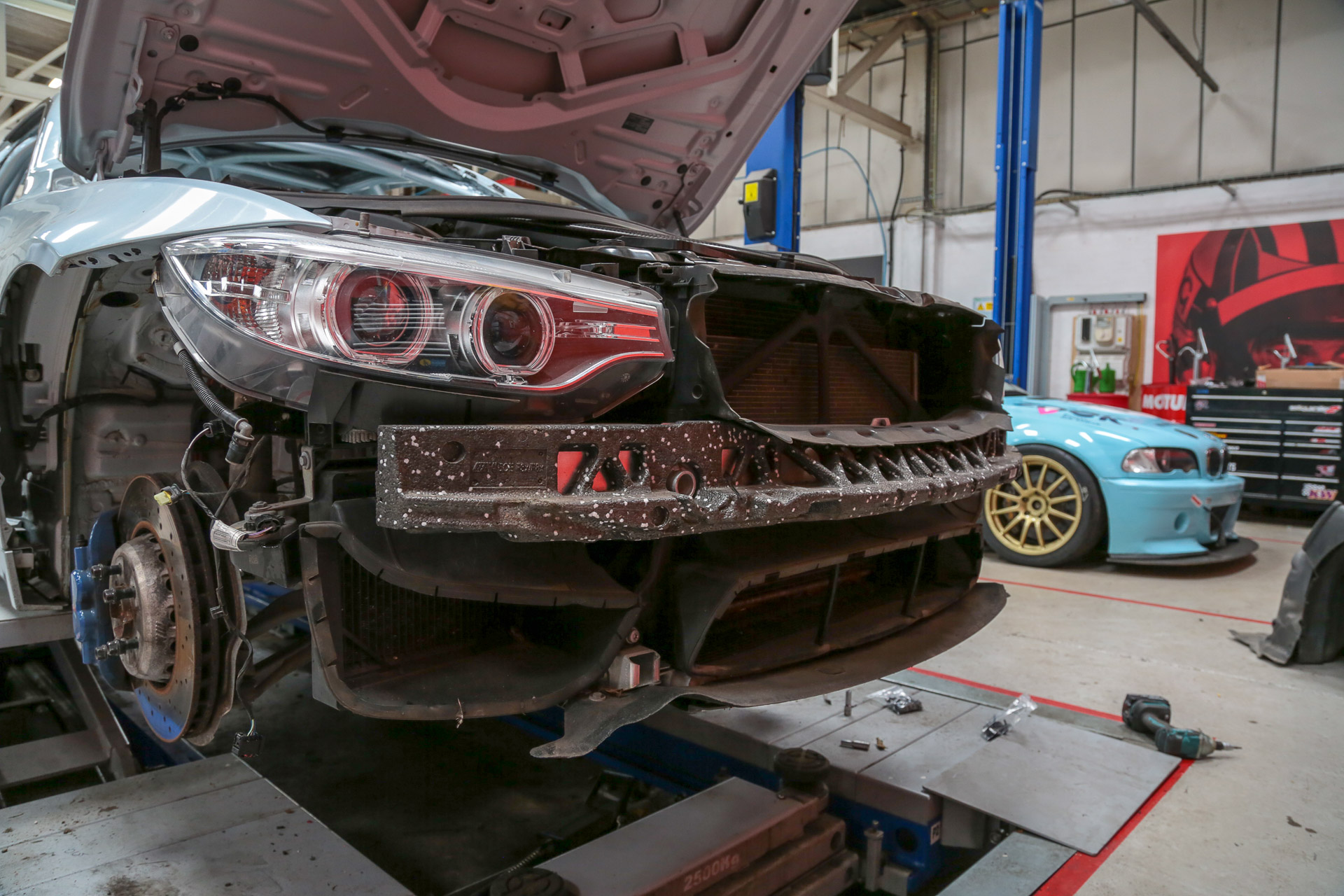 Yes you read correctly, all of this beautiful BMW bodywork is coming off of the car whilst we attack some jobs. Some of these aren't exactly necessary  yet, but addressing it now allows us to learn more about the car as we get closer and closer to the shell. One notable benefit of this so far is that is it giving us an idea of how to get the car apart as fast as possible, surprisingly for a modern car it isn't a massively complex undertaking to get panels off.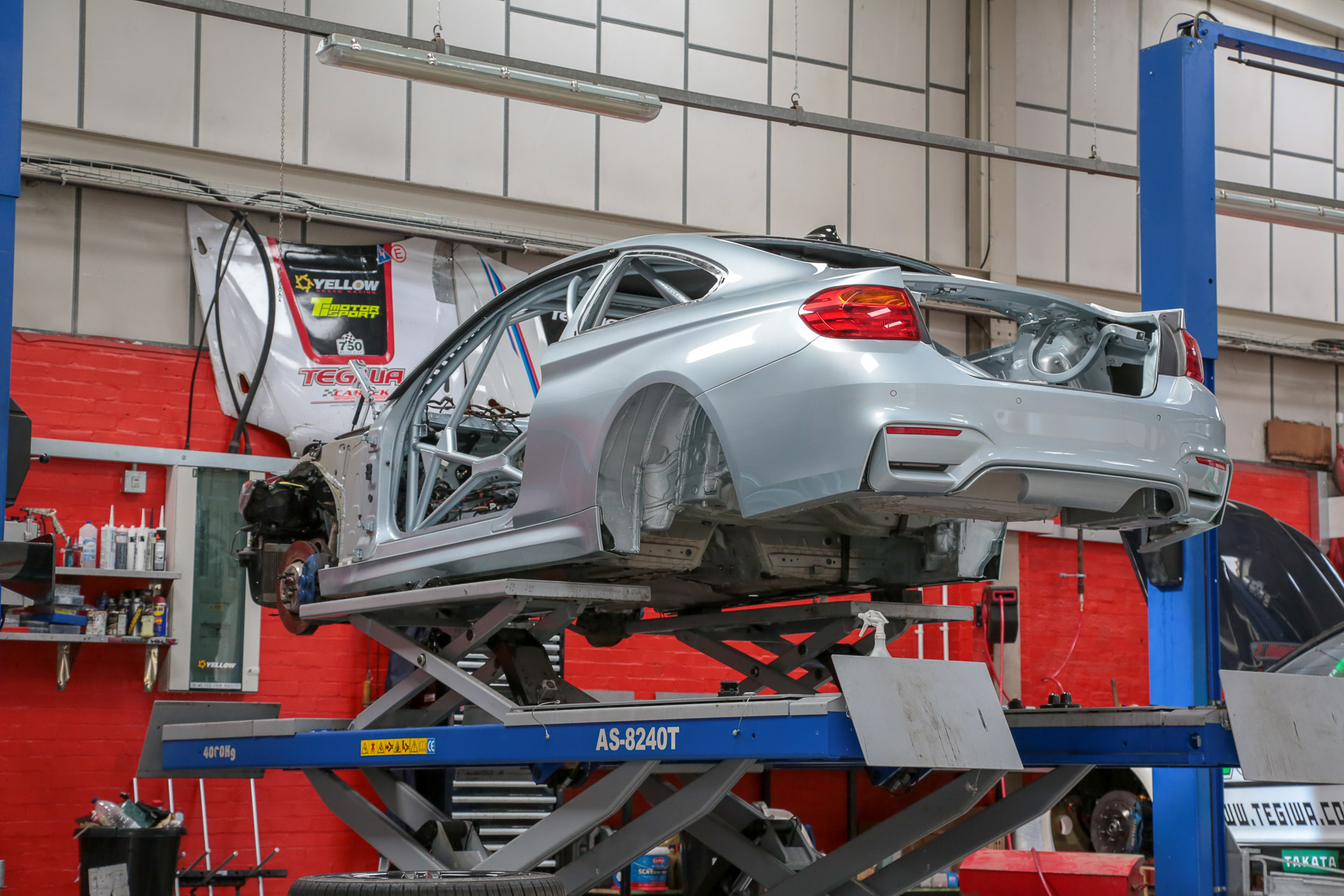 The car in its stripped for is barely recognisable, unsurprisingly so, but it goes to show quite how much is crammed underneath the factory bodywork. While the panels are off it gives us an opportunity to think of ways to get them off quicker, quick releases aren't an ideal option so it will be a case of highlighting key mounts and then deleting the rest. The plus side of a setup like this is if we trade paint (or worse) we can pull off the a panel, quickly inspect, amend any damage incurred then throw her back together and send it on its way. It is streamlining at the end of the day, simplification if you will, and the panels will still fit as if they retained every OEM screw.
Another bonus of having just about everything off its giving it a jolly good clean, the car has been tidied extensively now. You don't have much to worry about on a car as new as this, but with a clean shell we can be certain there aren't any gremlins lurking – and sure enough there hasn't been any. Paint has been touched up in places underneath to top it off, the underneath looks like it hasn't seen the tarmac at all.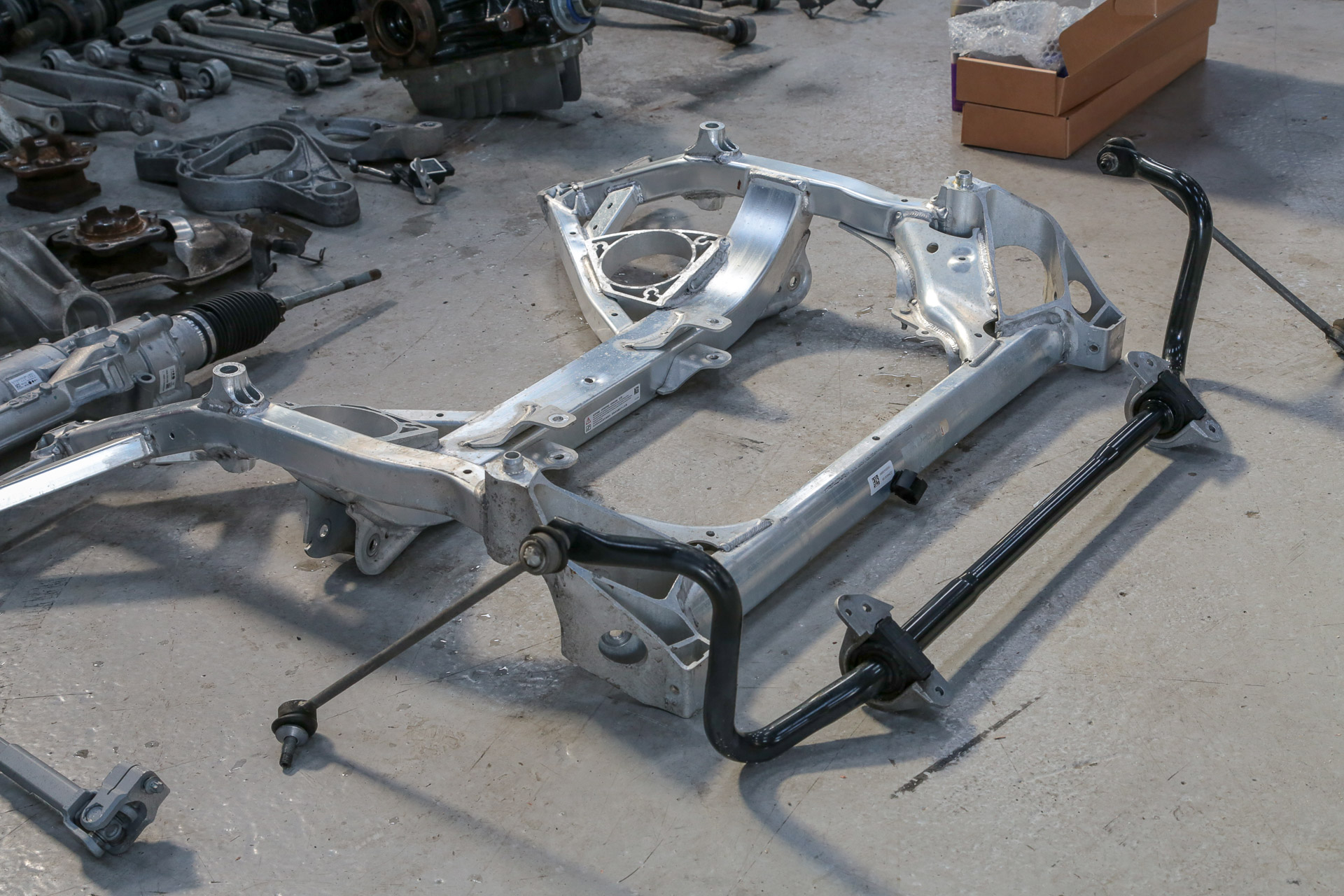 We then moved on to the front subframe, dropping that gave us a chance to clean it and fit new bushes kindly provided by the guys at Powerflex (More on that in a separate blog). It cleaned up a treat much like the bodywork and the prototype bushes for the front ARB were very much fit and forget.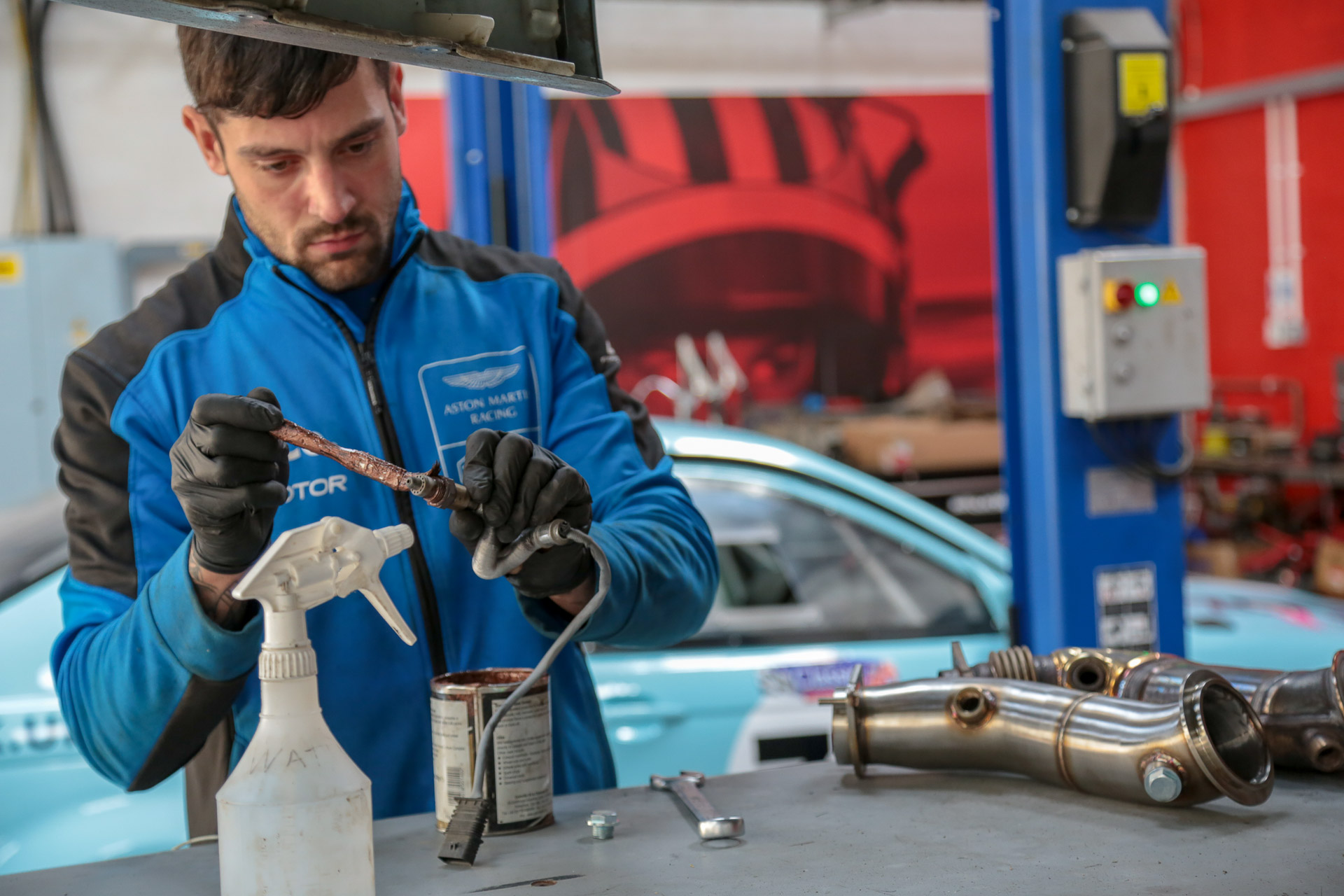 While the subframe was off our own TEGIWA downpipes (available soon) we fitted, and we're very much looking forward to hearing the S55B30 go through the range with them on. They retain the factory primary and secondary O2 sensor, fit directly as an OEM replacement and should make a noticeable difference across the power band – letting its engine really breathe.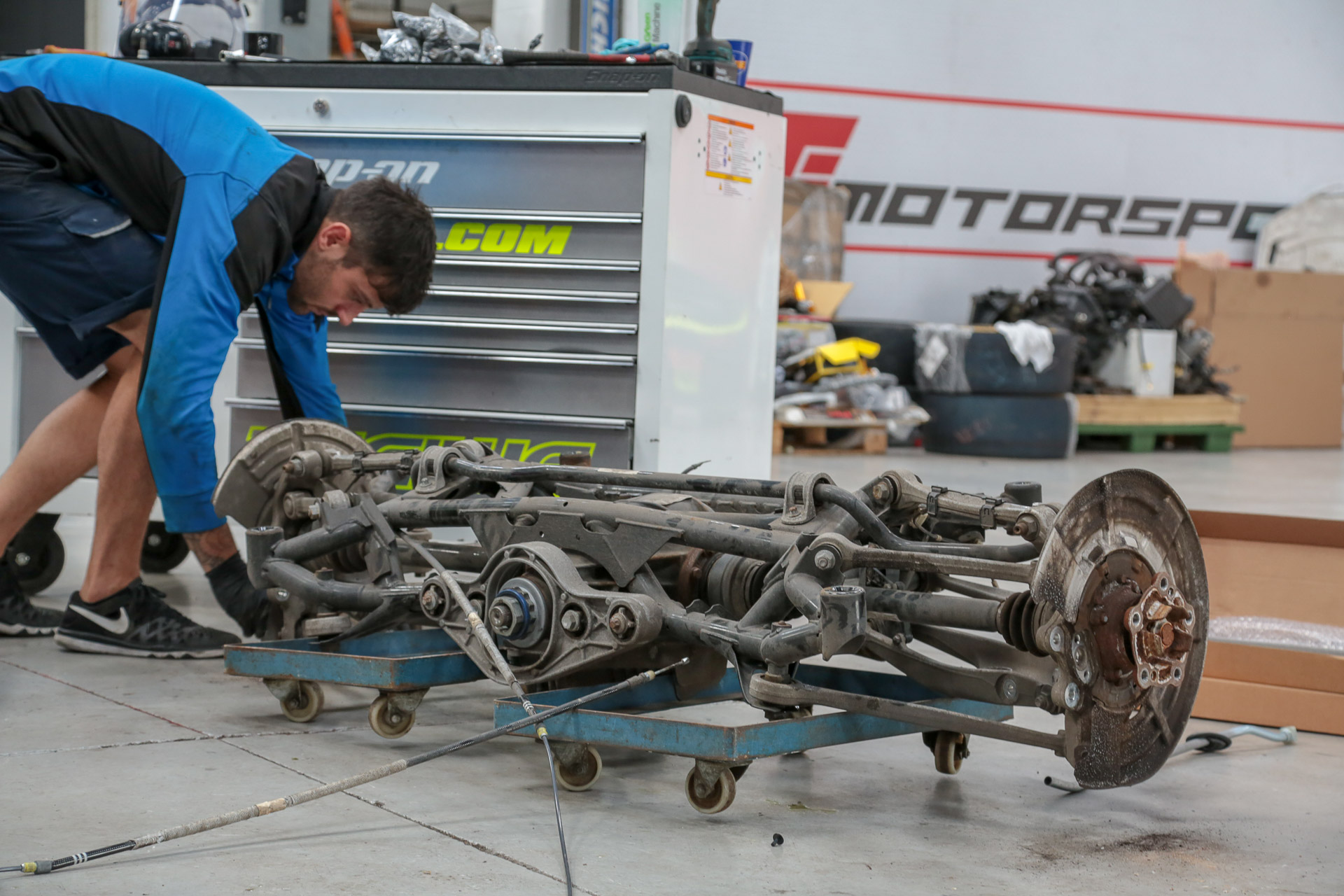 Next up was the rear subframe, it's been dropped and disassembled. Letting us get at the Differential as well as numerous suspension and aligning components on the rear end. With this all disassembled, we can blast components small enough to do, others we've laid out nicely ready for collection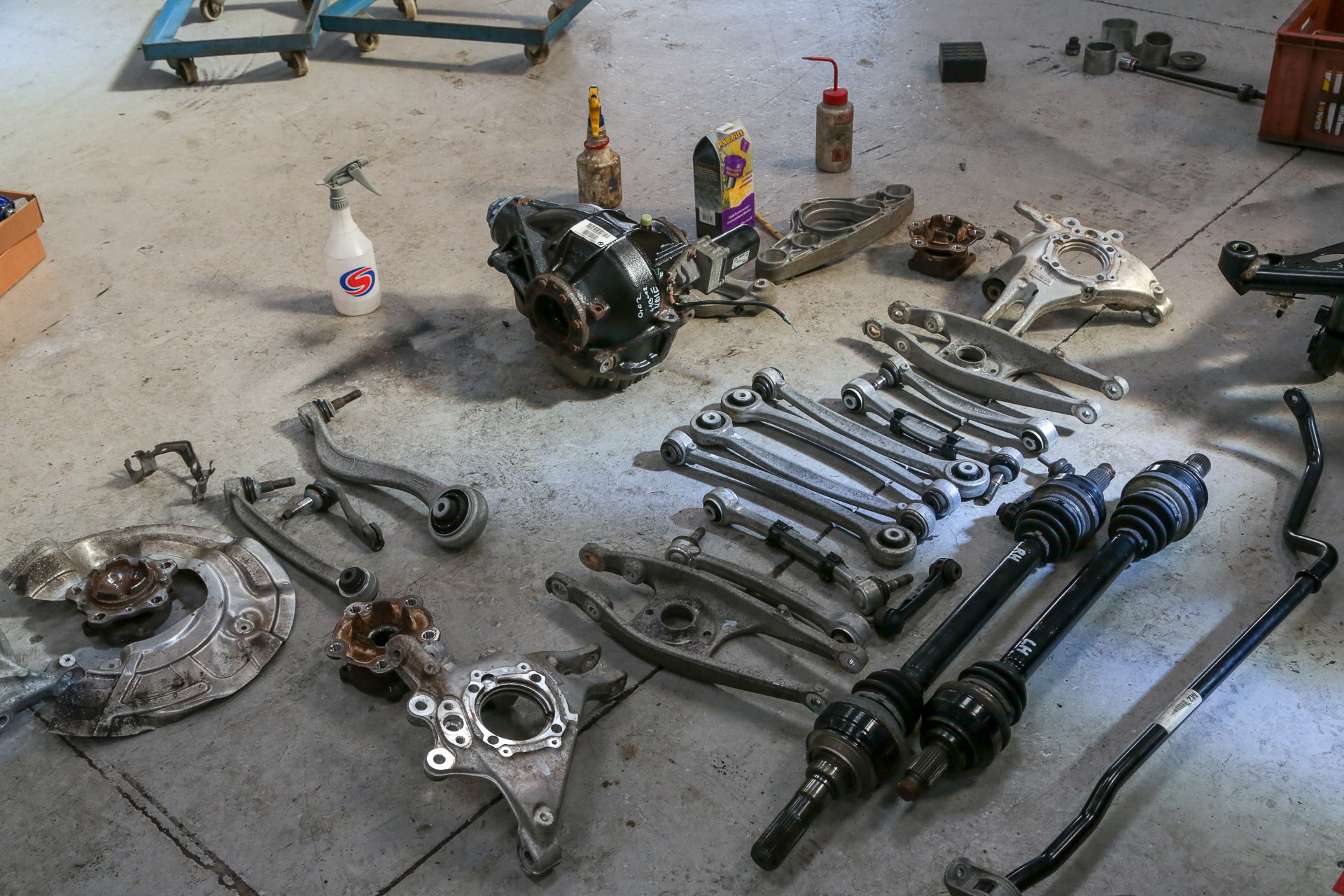 The results we achieved on some of these parts were fantastic, despite the car being well looked after and of a low mileage the results were night and day. It just goes to show spending that extra bit of time on pieces can take a build the extra mile. With the subframe itself off, it was cleaned along with the Diff and placed ready to be reassembled.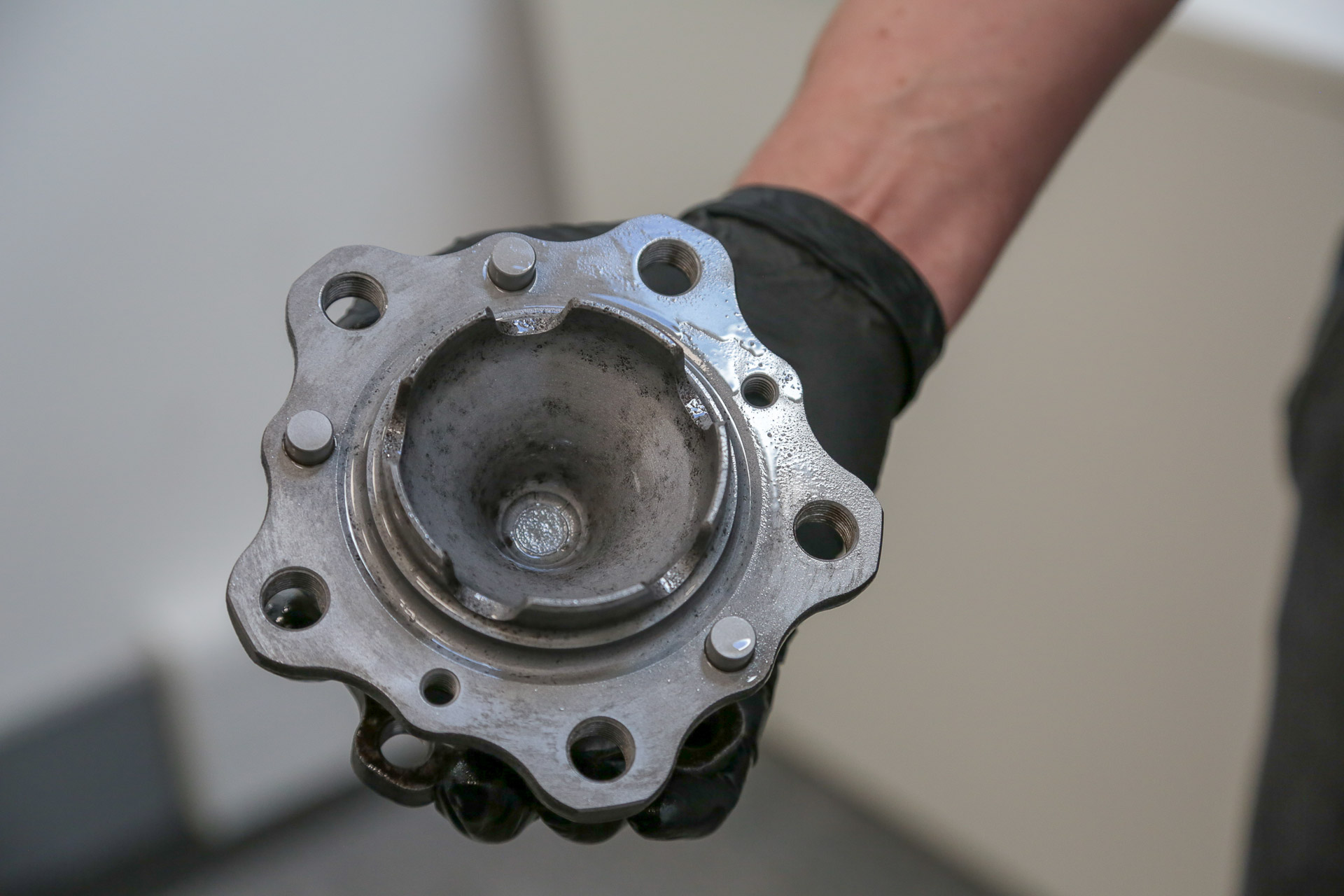 Next up on this will be testing the suspension fitting, and our first major part of fabrication on the car – our Yellow Speed Racing air jacks. Watch this space…