This has been one of the most exciting starts to a year that we can remember. The start of the year sees us head over to the NEC to exhibit at Autosport International but this has also been followed by a new addition to the Tegiwa fast fleet. Our 2023 Honda Civic Type R FL5!
When the FL5 was first announced and dealer order books opened, we were straight onto our local Honda dealer, Holdcroft, to join the waiting list. We already knew that these weren't going to be mass produced and only around 140 hitting the UK in 2023.
We then parted ways with our FK8 earlier last year. A car that was really loved by all the staff at Tegiwa, so much so, that our very own Mikey Birch actually purchased it.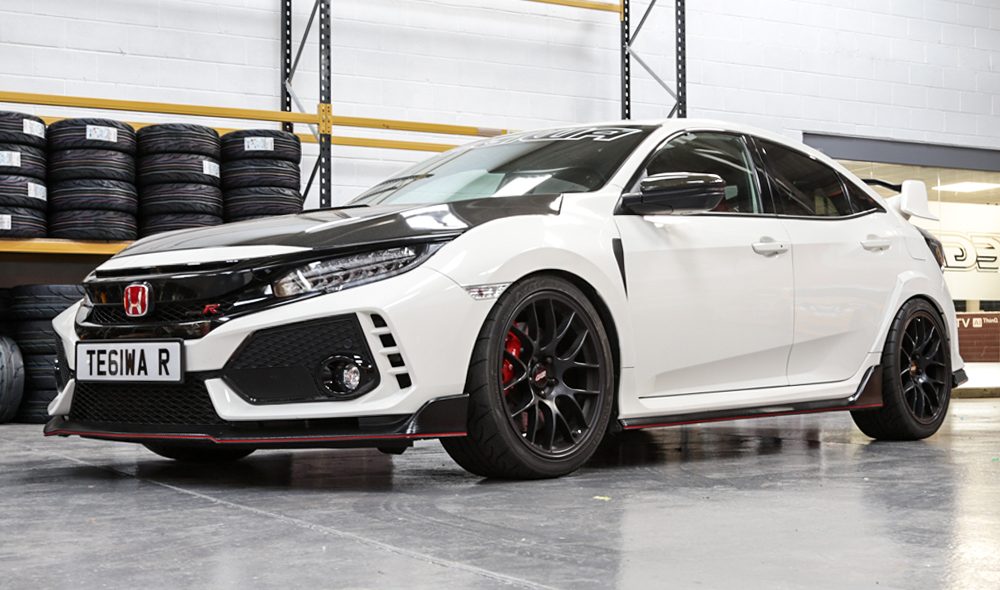 A few months passed and we got an email back from Holdcroft saying that they've secured us the only FL5 that will be passing through their dealership! Apparently, only one FL5 was allocated to each Honda dealer in the country.
Fast forward to January 2023 and our car is ready for collection. With a date set and cameras at the ready, we jumped in the car and headed to Cobridge Honda Holdcroft. As we parked up we could see it taking pride of place in the middle of the showroom.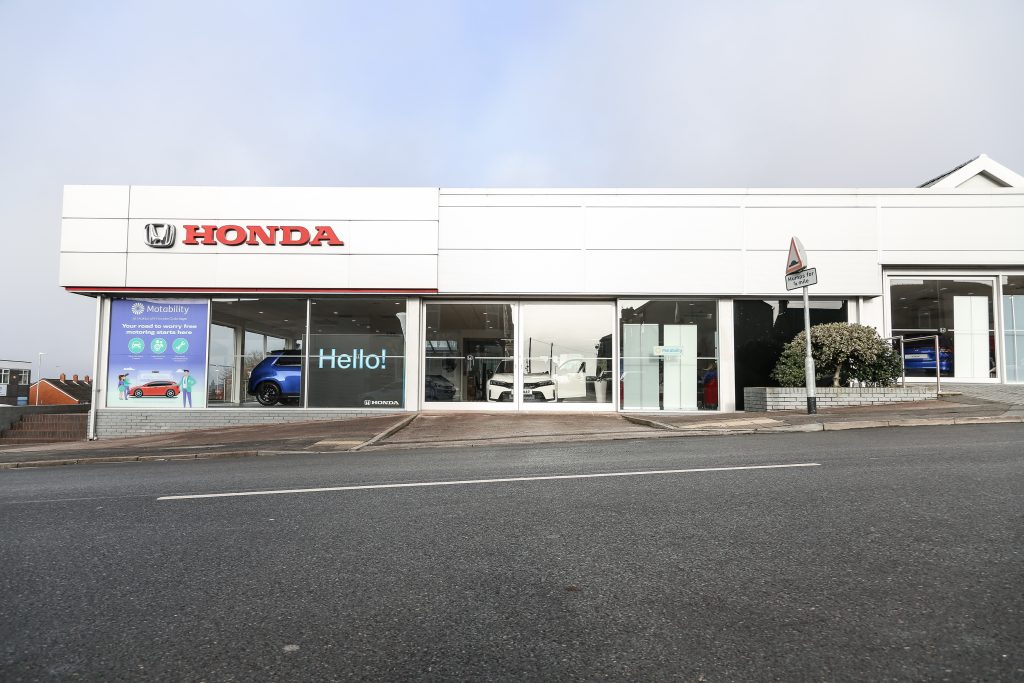 With pleasantries out of the way we could finally have a good look at the FL5 in the flesh for the first time ever.
Although we didn't go crazy ticking options on this car there were a few that we felt we couldn't miss out on. The first of which was the Championship White paintwork (you can't have a Type R and not go for this colour, right?) We also went for the illumination pack and a boot net too, handy for keeping our helmets in the car for when we get it on the track!
The styling of the car has really divided opinions here at Tegiwa, with some people loving it and some people still keen on its predecessor. It's fair to say that this car looks a bit more grown up than the FK8 though, with the crazy styling swept to one side. Although it still has touches that don't let us forget it's a hot hatch including a TCR style bonnet vent and a huge rear wing!
The showroom doors were now open and the FL5 was ready to be released into the wild. As much as we'd love to bounce it off the limiter heading back to Tegiwa, unfortunately we have to keep the revs below 4,000rpm for the first 600 miles to break the engine in. Many of you might say to hell with that, but it's not worth us risking the warranty if something does go wrong!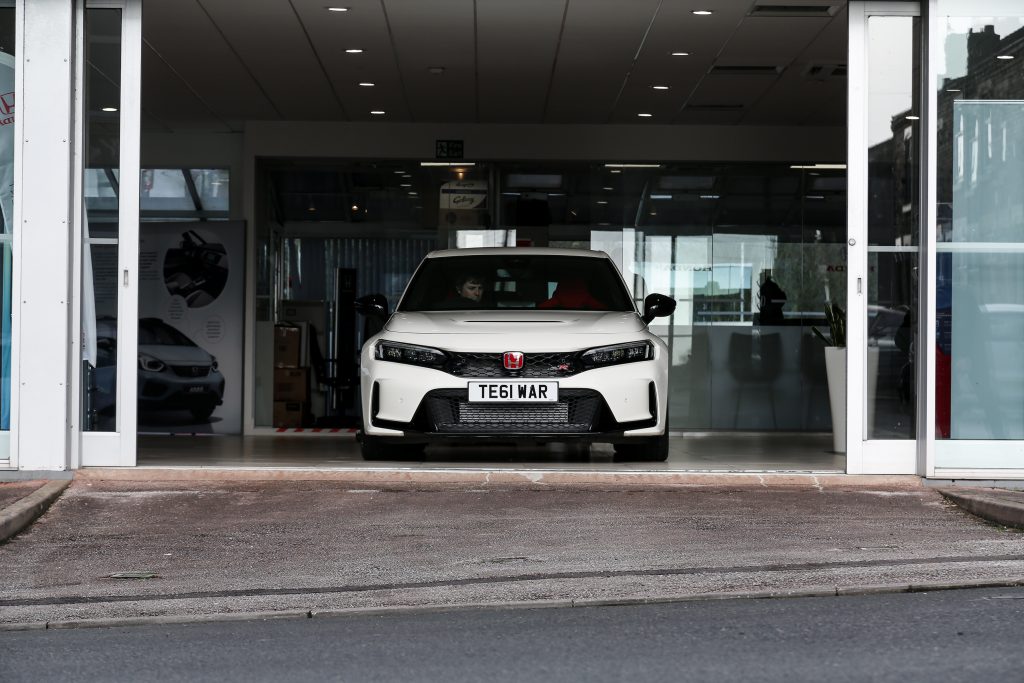 We'll have to wait a while longer to test out it's claimed 0-62mph in just 5.4 seconds. This is of course possible thanks to its K20C1 engine (also found in the FK2 & FK8). However, thanks to some revisions this iteration now produces a mighty 324bhp and 310lb. ft torque, making it the most powerful Type R yet!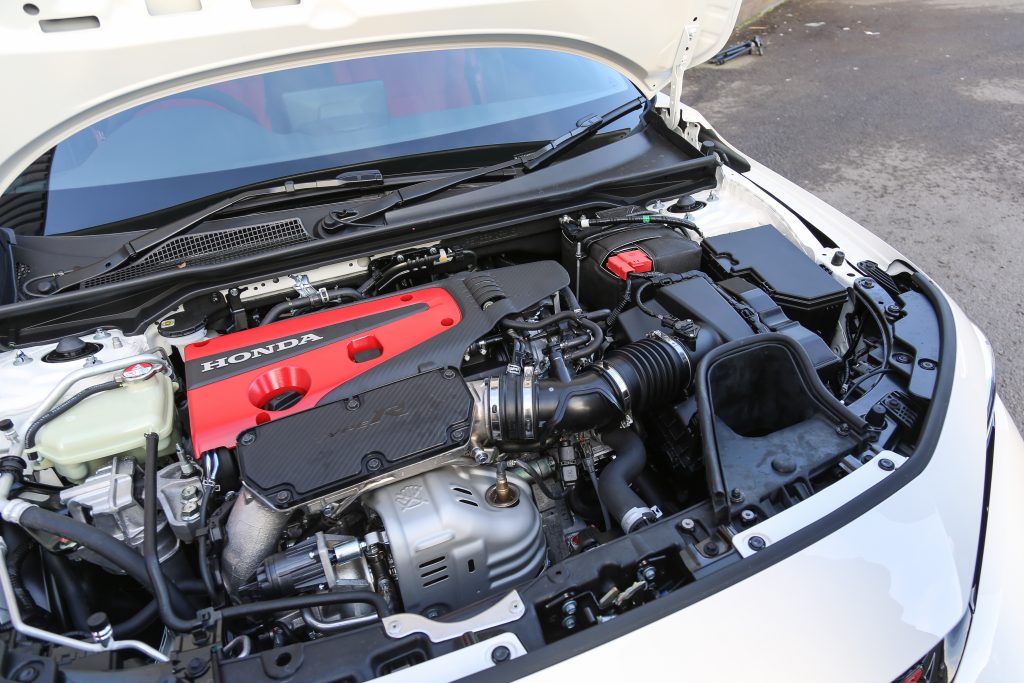 What's the difference between the FL5 and FK8?
To warrant it's £48,000 price tag it's worth having a deeper look into what's new on the 11th generation Civic. Honda have improved the chassis rather than replacing it, giving it a longer wheelbase, a stiffer structure and a wider track too (25mm front and 19mm rear). This does make it rather large though as it measures a staggering 4.6 metres long and nearly 2 metres wide. A lot has changed since the first EK9 Type R, putting the FL5 inline with the size of a BMW M3!
265 Michelin Pilot Sport 4S on a 19″ alloy are a welcome addition on the FL5. We were never big fans of the OEM 20″ alloys that came on the FK8, especially as they had such a weak offset.
Exhaust tweaks means flow rate is up by 13% but unfortunately they kept the garish triple tailpipe design, something we'll be looking to change soon.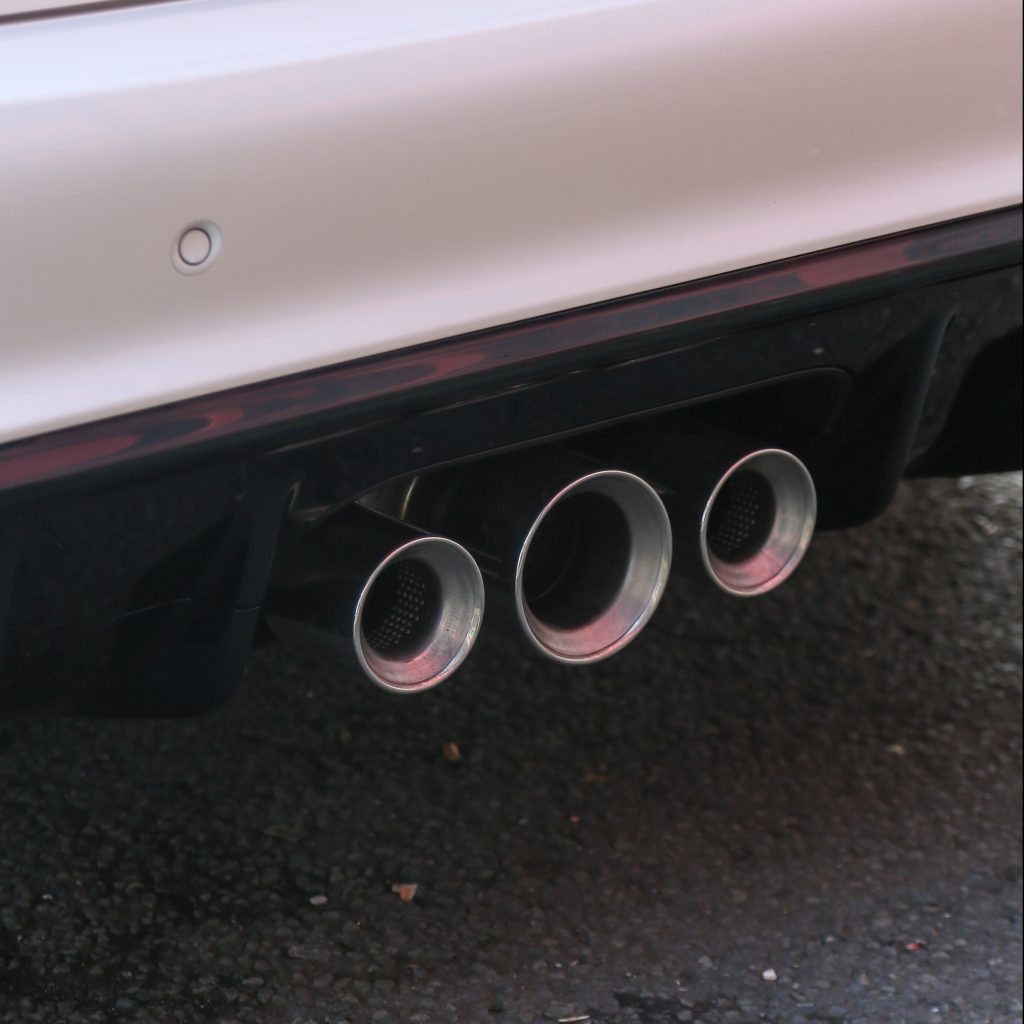 Updated rear suspension arms improve camber rigidity by 16% whilst body rigidity is up by 15%. An aluminium bonnet, rather than steel offers a 43% weight saving too. A revised flywheel which is 18% lighter allows for inertia reducing by 25%. How's that for some stats?
What do we have planned for it?
We won't be going as crazy as we did with the FK8 when it comes to development for the FL5. Largely because there won't be as much demand for parts seeing as the production numbers appear to be so low. However, we'll be working with a handful of our partners and friends for some choice upgrades. Although we won't say too much, here's a few of the parts that we'll be looking to change:
Exhaust
Coilovers
Brakes Pads
Brake Lines
Intake
We'll also be hitting the track in the not too distant future as well. Of course, we'll be documenting everything on here as well as YouTube channel too, so make sure you've subscribed so you don't miss out on any FL5 content!
Whilst the FL5 will have no doubt divided the opinions of many Honda enthusiasts as it seems to have moved into the super saloon territory, the fundamentals of a hot hatch are still here. A manual gearbox, FWD and a mighty K-Series engine up front. Yes, the price tag is expensive, but at least there's no batteries in sight, so we'll enjoy it whilst we can. We can't wait to load the miles on to it so stay tuned as we have plenty of content planned for this over the next few months!
Finally, a big thanks to Chris Reynolds at Holdcroft Honda for hooking us up with our FL5!