Welcome back to our blog for the last time in 2020, in what has been one of the craziest years ever! We've faced plenty of challenges but had even more highlights, so let's take a look at each month to see our yearly review.
January 
We kicked 2020 off with an exciting announcement about a new arrival to the Tegiwa fast fleet. With guesses as to what the new car might be, plenty of you guessed correctly as we unveiled our BMW M4 GT4.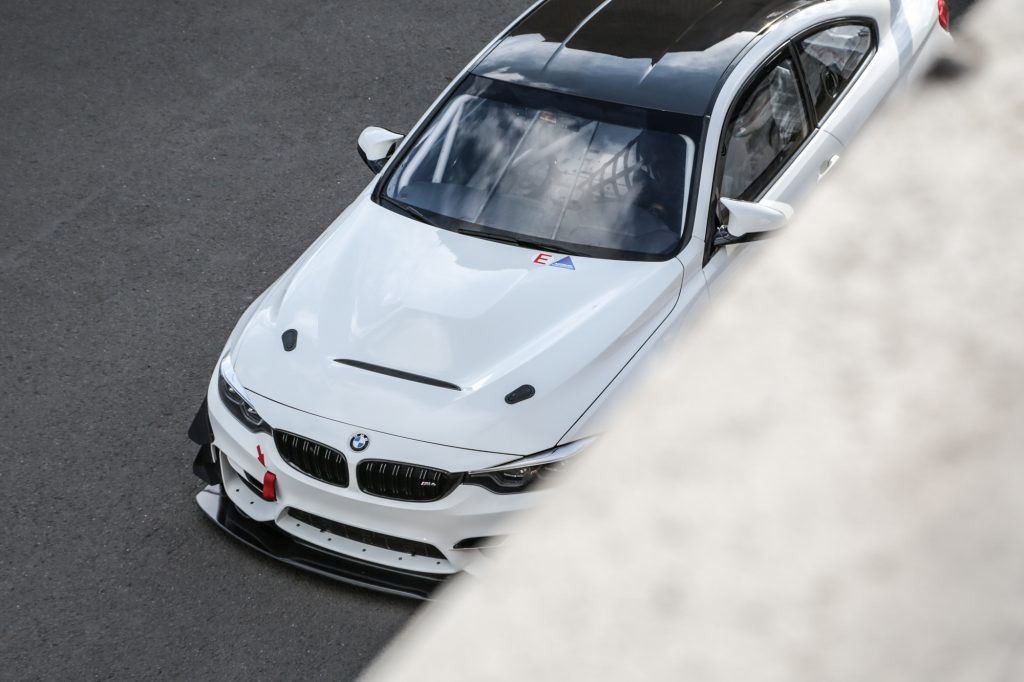 We then got ready for the biggest event in the UK calendar, Autosport International. With a bigger stand than ever before and even more products on display, Autosport was, and still is one of the best platforms for us to meet you guys and make plenty of new contacts in the industry.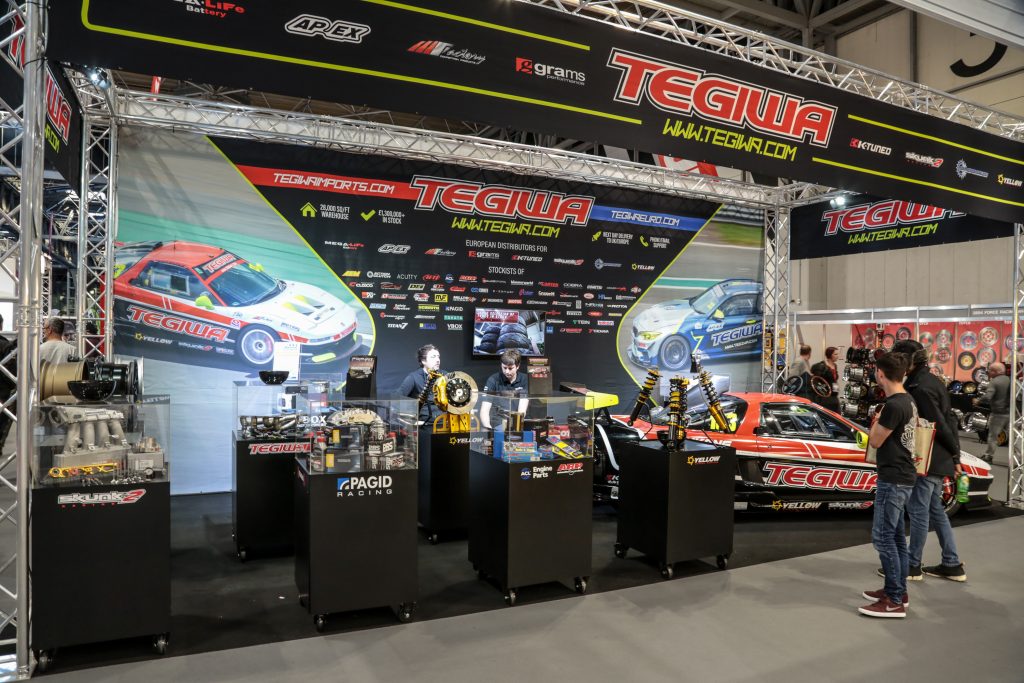 The winter is the perfect time for many of us to begin a new project, and that was also the case at Tegiwa too. Two of the chaps from the office, Mike and Dave, set about taking a stock EP3 and building it into a full-blown Type R Trophy car. With many bloodied knuckles and cold nights ahead, the guys documented their progress via the blog for all to see.
January also saw the arrival of no less than 5 new brands, with big names such as AP Racing and OZ wheels making their way onto the website.
February
By this point of the year, we were still making progress with our NSX as we were expecting to go racing as normal before the global pandemic threw a spanner in the works. Legendary Honda tuner, Jesse Halford from J.Cal ECU calibration, had put some hours into getting our NSX map just right ahead of our first shakedown of the year. We were treated to some awesome flames out the back of the K24 powered NSX and couldn't wait to hit the track!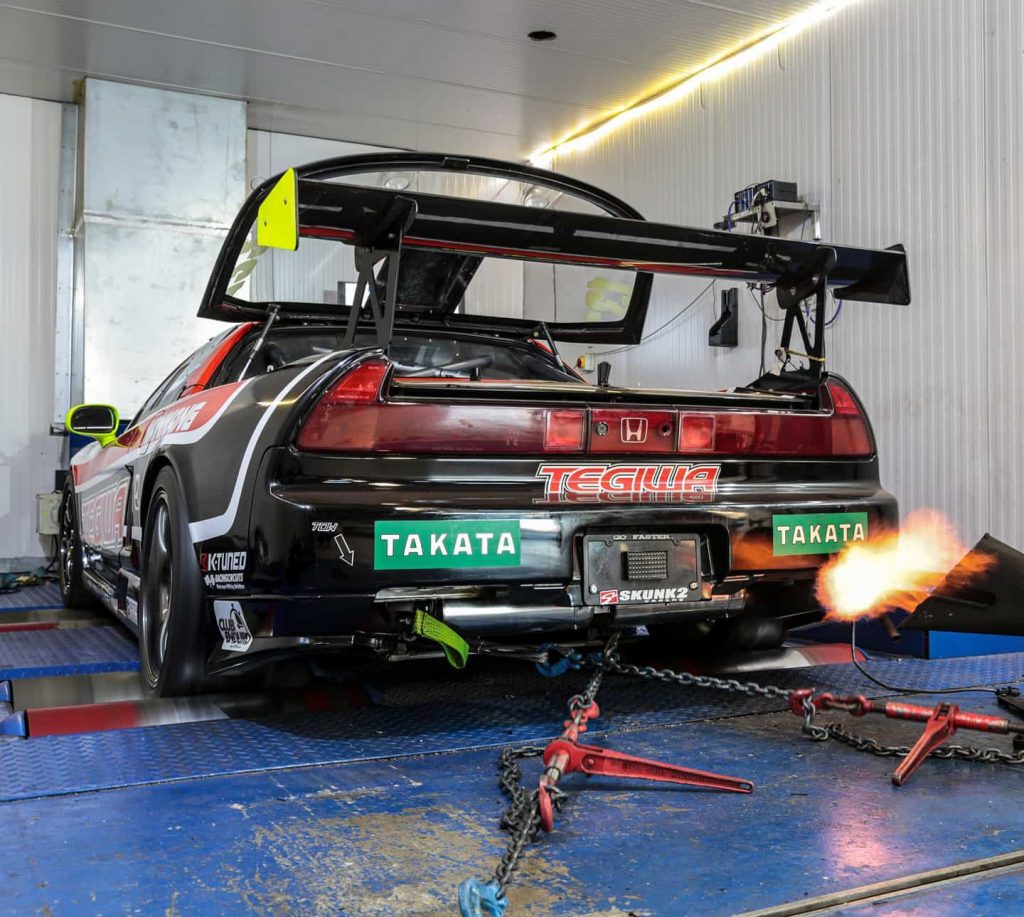 We also added an array of new brands to our website from the likes of King Bearings, Concaver wheels and renowned drivetrain specialist, Competition Clutch.
March
The most turbulent month of the year saw Covid-19 hit in full force as the UK and many other parts of the world went into lockdown. Tegiwa HQ remained open for online business but we saw the doors to our shop shut. Many of our staff packed up their PC's and worked from the comfort of their home, whilst staff that weren't able to work from home stayed on site.
It wasn't all doom and gloom though as we revealed the M4 GT4's new look for the upcoming British GT season. Not that we knew it was going to go ahead at the time, albeit with a revised calendar.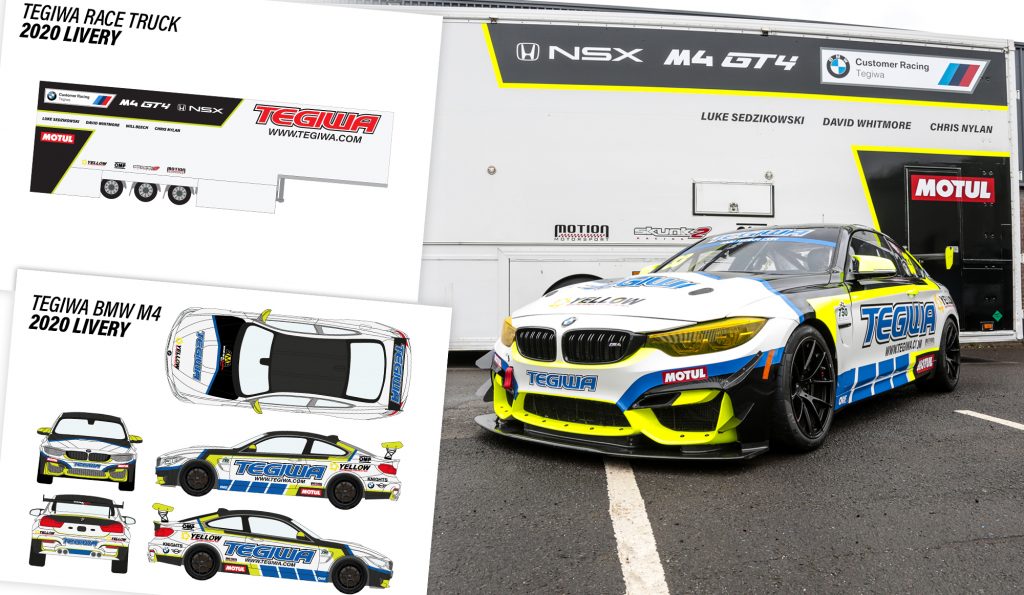 Knowing that much of the motorsport season had been cancelled we jumped into the world of sim racing, listing brands such as Trak Racer and Thrustmaster. Straight away it proved to be a popular hit amongst you guys, with many people turning to the world of virtual racing to satisfy their love of motorsport.
We also began our weekly mega deal offers with our very first deal being 20% off in stock Autobrite. This was a great way to get fantastic products into the market at discounted rate and something that we'll look at bringing back in 2021.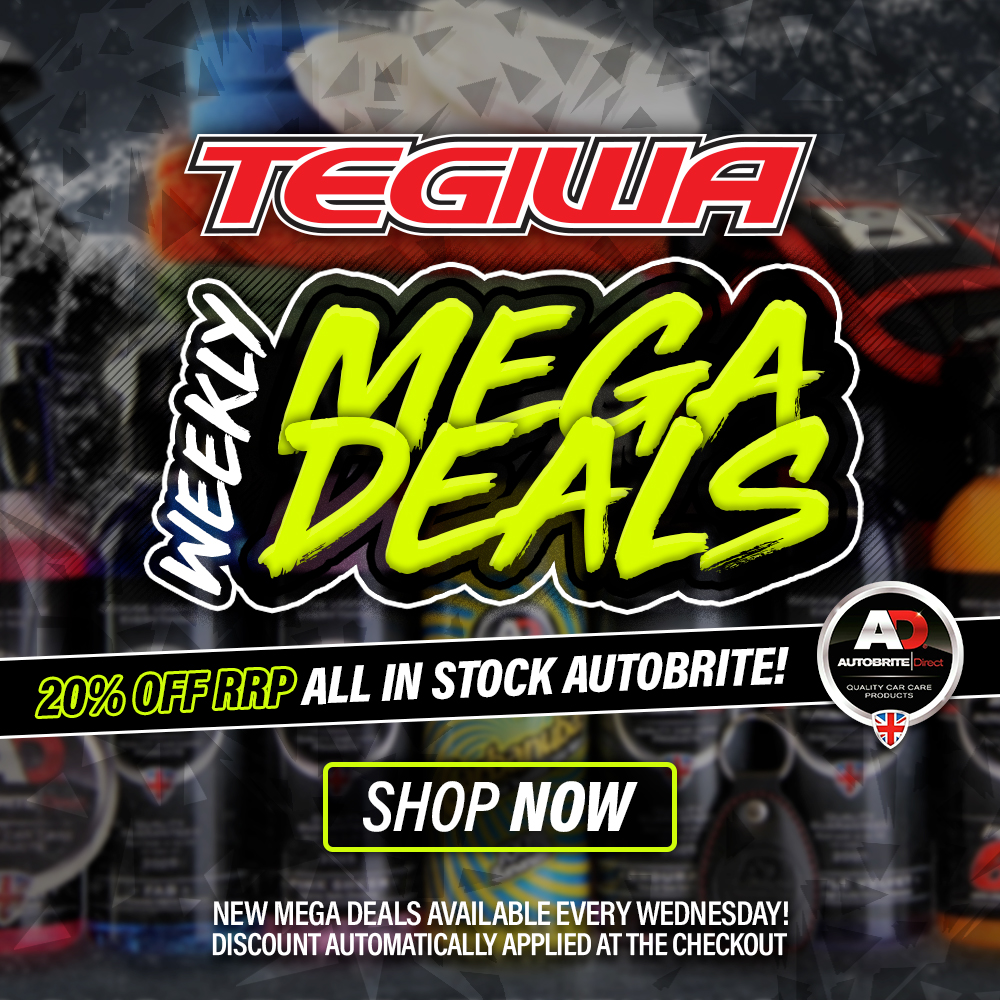 April
With many communities pulling together across the country, we set our 3D printer to work printing the frames of visors for key workers on the front line. The very least we could do to help in a time of an emergency.
We don't have too many site wide discounts available across the year, but when we do, they prove to be extremely popular. Our Easter sale saw 10% off selected brands with many of taking full advantage and getting discounted go faster bits! 
May
As sim racing took off across the globe, we set about creating our very own league on the iRacing platform. With 5 rounds scheduled at different tracks, we'd roped in the help of streaming channel EvoSR.TV to broadcast each round live on YouTube which was a great hit.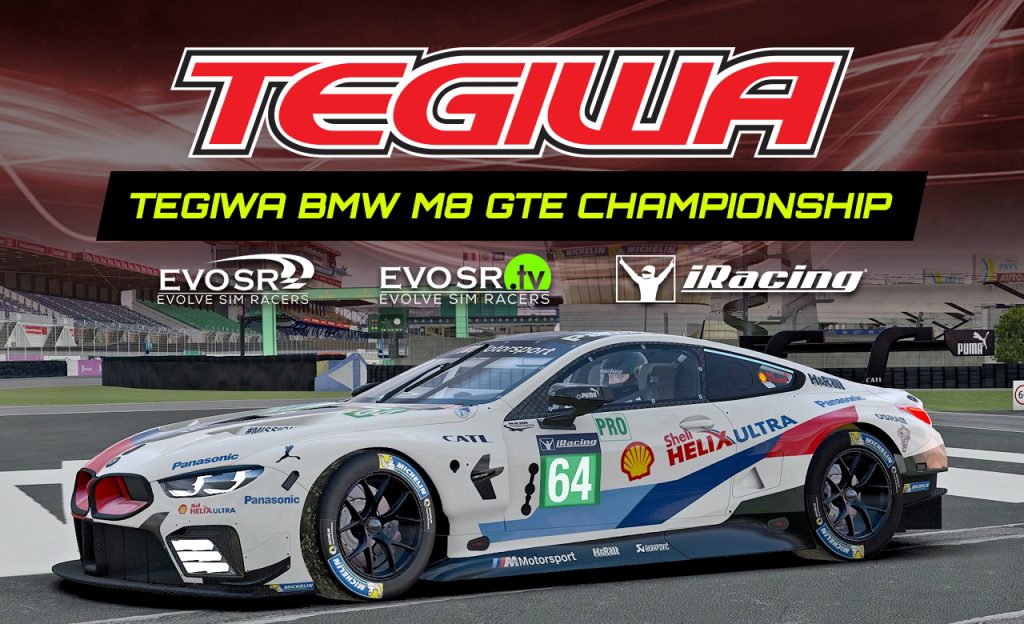 With our website continuously growing with more brands and products, we weren't about to take our foot off the gas. OMP was the latest addition and with their vast range of motorsport parts and race wear, now was the perfect time as track days were back in full swing!
In the spirit of track days, we set about putting together our very own essential track day preparation guide to help get the most out of your vehicle. Make sure you check that out if you get 5 minutes!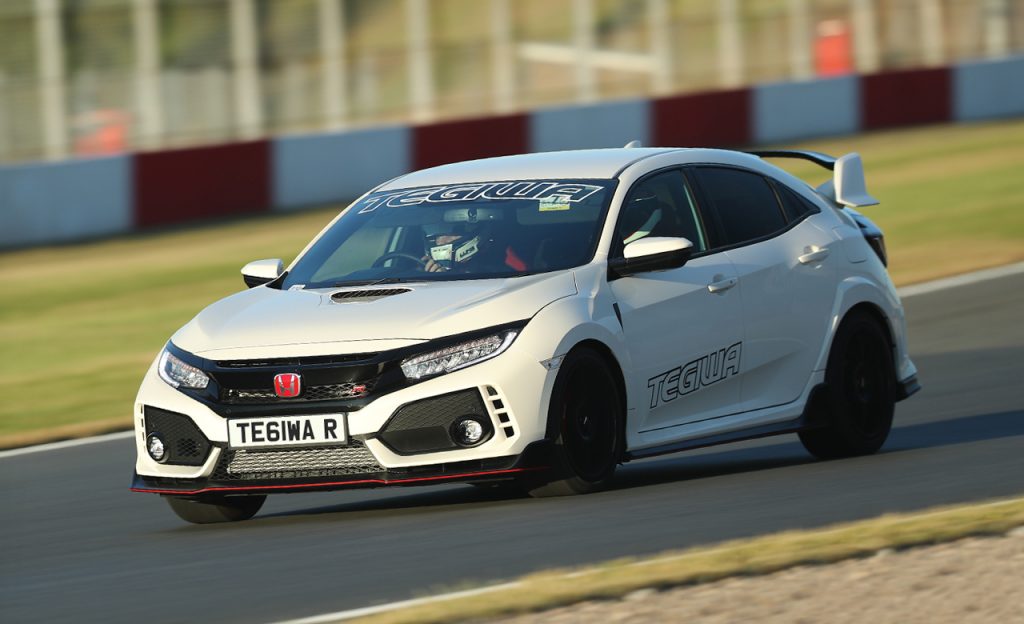 June
With the news that competitive motorsport would be coming back, we announced our sponsorship and entry into the Time Attack UK series with our NSX. We headed to Donington Park for the final shakedown to make sure everything was in order before round 1 the following month.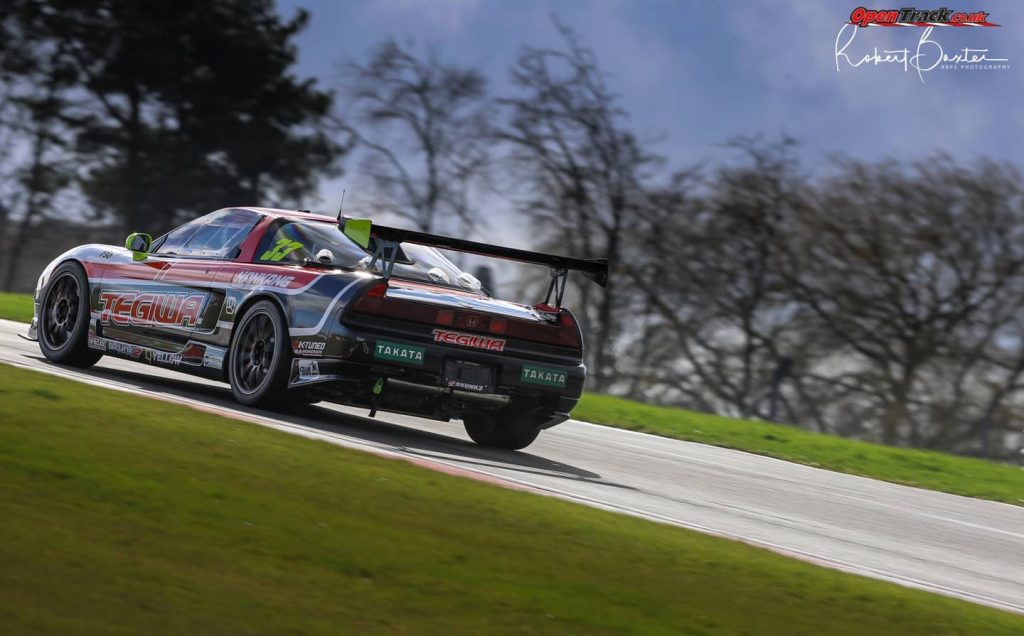 June also saw the chaps at Tegiwa go Dragy mad! Every night a new challenger would be fixing a Dragy box to their dashboard attempting to set the fastest 0-60 time and take the top spot on our leader board. In the end there was no competition as Luke and Johnny brought out their Porsche 911's and cleaned up. Luke took his Turbo S and put in a ridiculous time of 3.03 seconds to become the quickest on our leader board. Hands up if you want to see how the Taycan's compare!?
After months and months of discussion, we finally took the opportunity to re-launch our YouTube channel. With the hope of providing you guys with plenty of exciting content we recruited our first ever videographer, Spencer! Make sure you head over to our channel and check out our videos.

July
A pretty exciting month by all accounts as we dropped some teasers in the build-up to the unveiling of our latest race car. We'd acquired our very own slice of British Touring Car goodness with the arrival of Dan Eaves 2005 ex-Team Halfords Integra DC5. No sooner had the car arrived at Tegiwa HQ, than we were on our way to our first track day ready to see what it was capable of!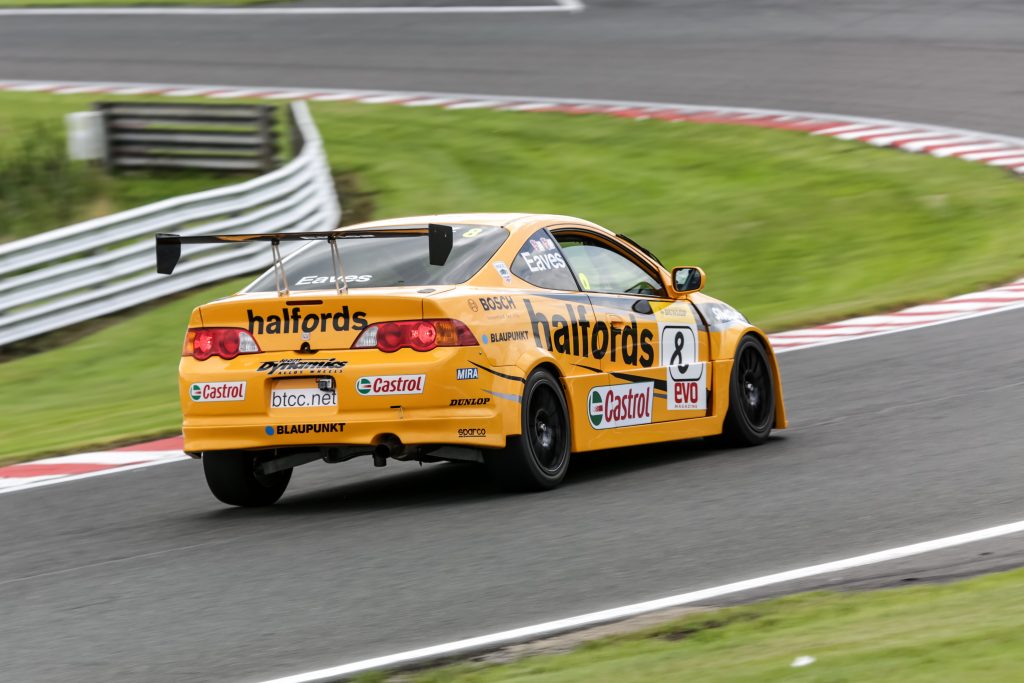 The Time Attack Championship got underway too, as we headed up to Oulton Park for Round 1 of the season. Not really knowing what to expect, Luke piloted the NSX to victory as we took our first trophy of the year back to Tegiwa HQ.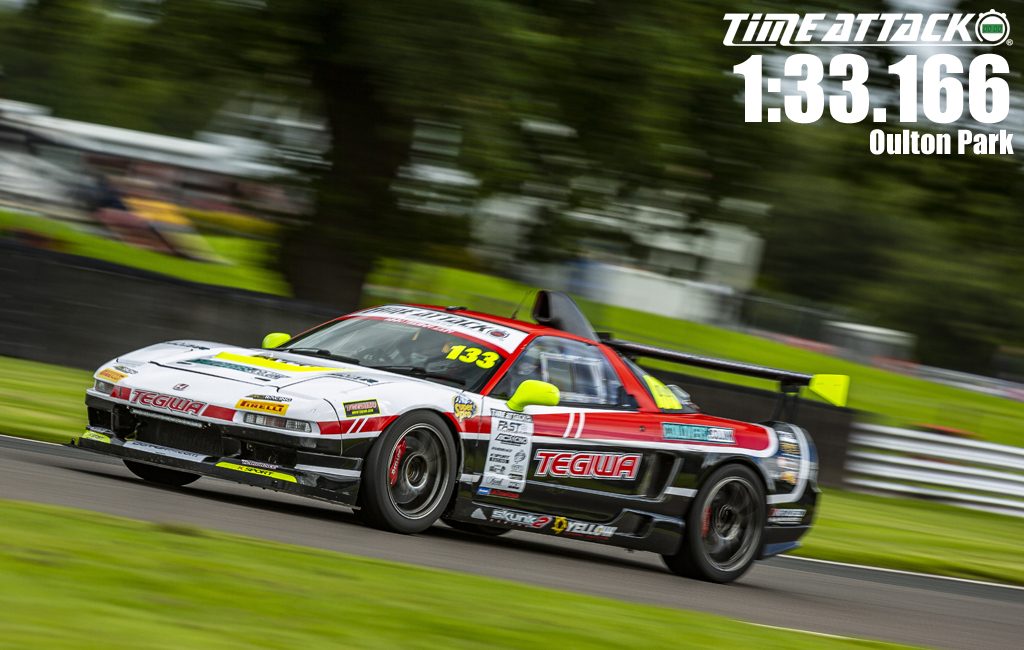 The Tegiwa chaps had also arranged their first track day of the year too, with many of the guys heading over to Donington Park to put their cars through their paces. No sooner had this one ended than the next one was getting arranged, so expect to see plenty more of our team on track during 2021!
We extended the Tegiwa range of products even further in July with the introduction of 3 brand new carbon fibre products. An OEM style spoiler for the Integra DC5 and Civic EP3 respectively and a bonnet for the JDM Integra DC2. We also welcomed iconic Japanese tuner J'S Racing onto our website along with other giants in the industry like Stilo and Turbosmart!
August
If we hadn't quite got our thrill of being on track in July, then August certainly made up for it with an action-packed month of racing. Firstly, the British GT season got underway at Oulton Park. Our drivers Luke and Dave walked away with the AM-AM winner's trophy in the GT4 class – not bad for their first time out!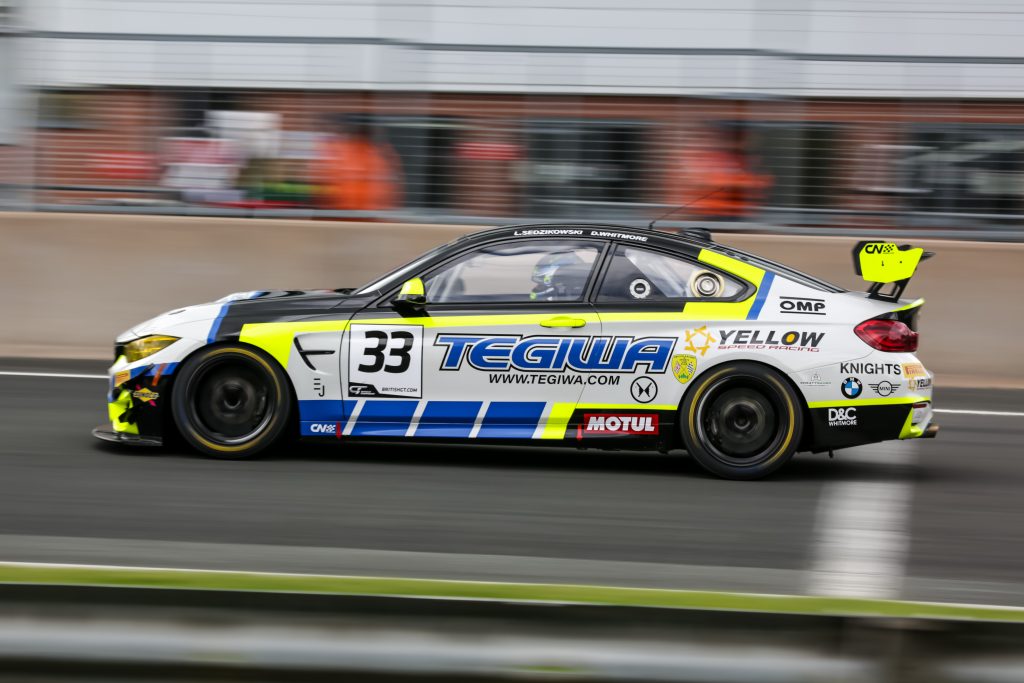 We then headed over to Lincolnshire for rounds 2 & 3 of Time Attack. With Luke picking up yet another winner's trophy in round 2, we saw technical issues with the NSX during round 3 so the Type R Trophy EP3 stepped in to pick up some valuable points instead!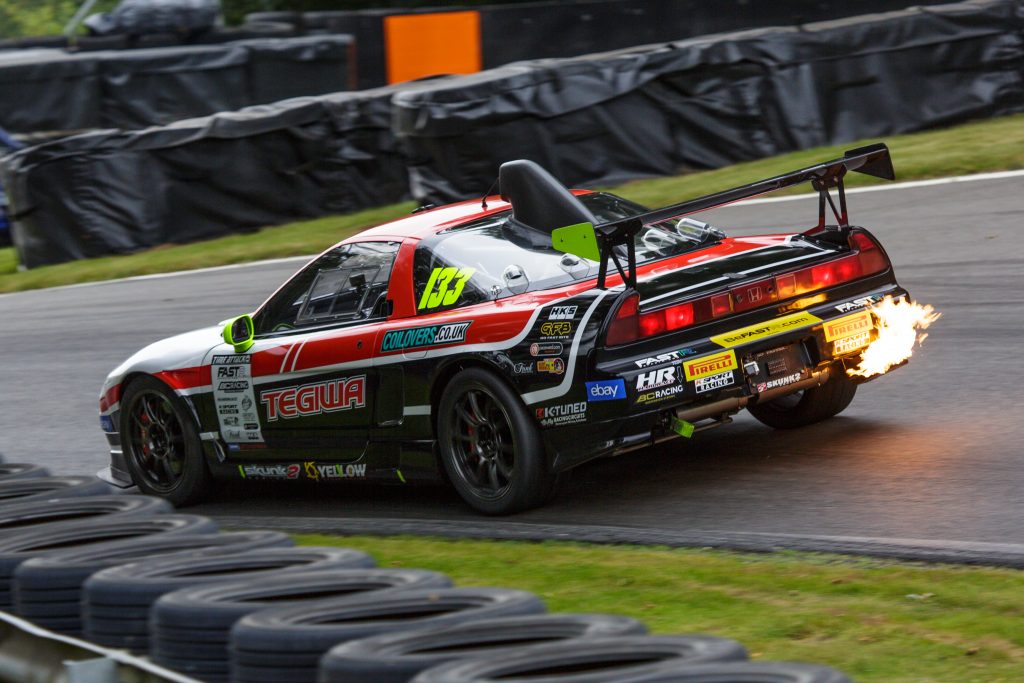 Work got underway of renovating our workshop and newly designed, bigger showroom. Complete with a changing room and several displays of the best products in the aftermarket world, our showroom is packed with awesome products! Although we weren't able to give it the grand opening that it deserved due to Coronavirus, fingers crossed we can sort something out in 2021!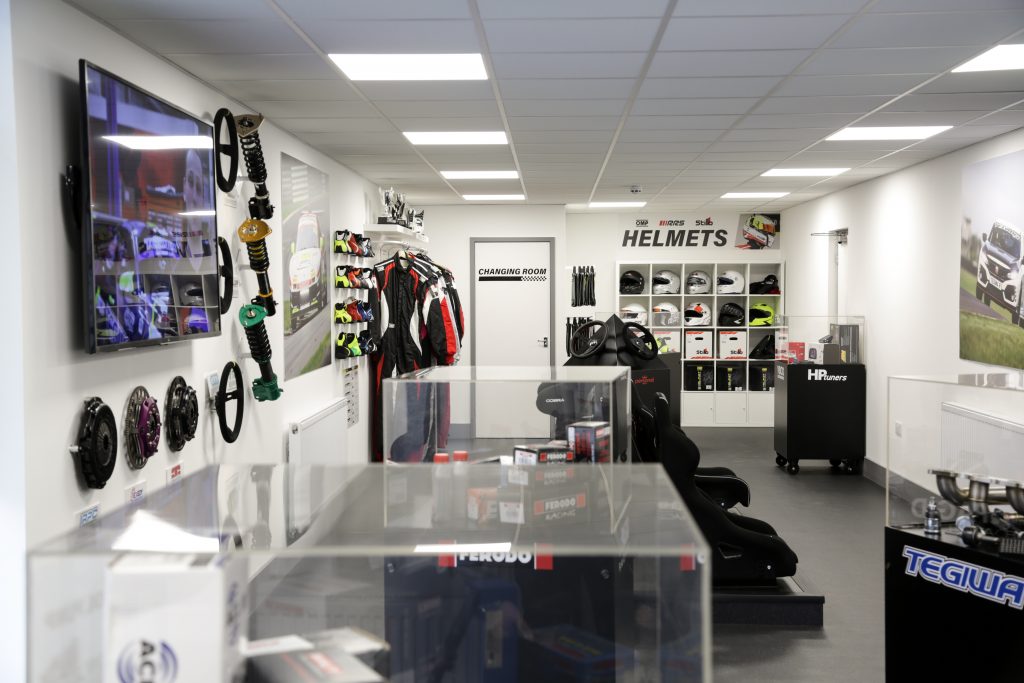 We rounded out the month with our end of summer sale which saw 10% off all in stock products. Another great opportunity to get some aftermarket parts at a discounted rate!
September
Our Civic FK8 headed into our workshop for some TLC and an array of upgrades. Yellow Speed Racing coilovers, J'S Racing strut braces and Skunk2 rear camber arms were just some of the goodies that found their way onto the car.
There was no let-up in action at the track either as we made our way down to Brands Hatch for Time Attack. With the Go Japan! Event also coinciding with the weekend, as well as the 30th year anniversary of the Honda NSX, it was a weekend that we wanted to make a good impression at. With the odds against us after a collision with the tyre barrier, Luke did an impressive job of sticking in a fast lap during the race session. This saw us take the top spot once again and another good haul of points!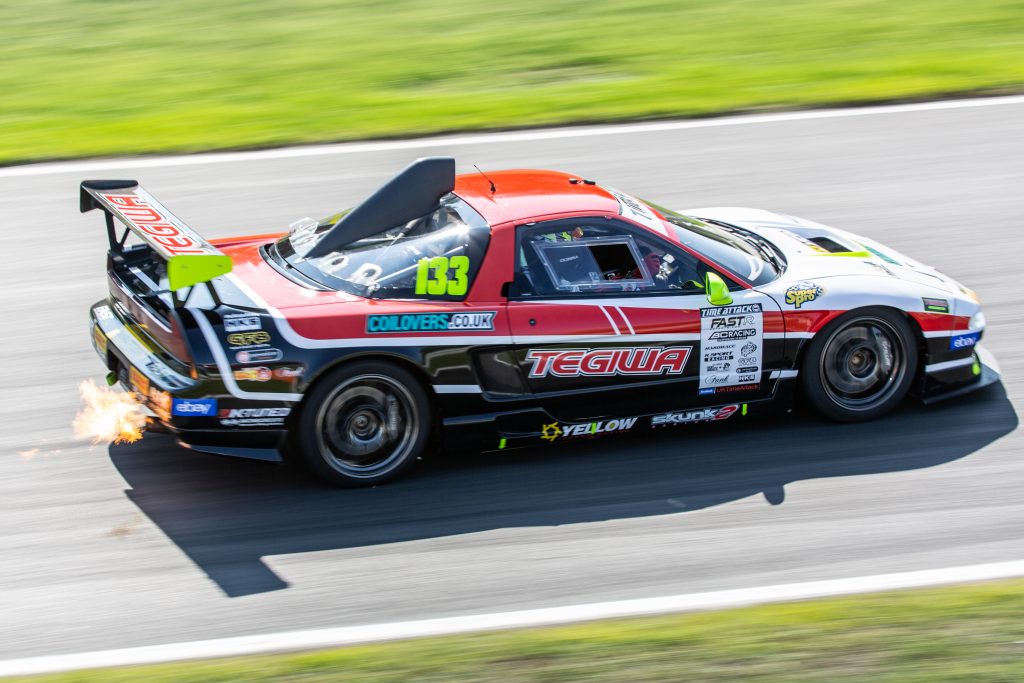 It was then over to Donington Park once again for our second outing in British GT. Impressive performances from Luke and Dave saw the guys pick up some more silverware after being hampered with an issue during the 3-hour race.
It was a busy month for the website guys too as brands such as Recaro and Quaife found their way onto our brands page along with plenty others.
October
The Tegiwa showroom got the cherry on the cake as our state-of-the-art sim rig got installed. Featuring many premium components, the Tegiwa staff racked up plenty of hours trying to outdo each other with fastest laps! We're hoping that at some point next year, you guys will be able to experience it too!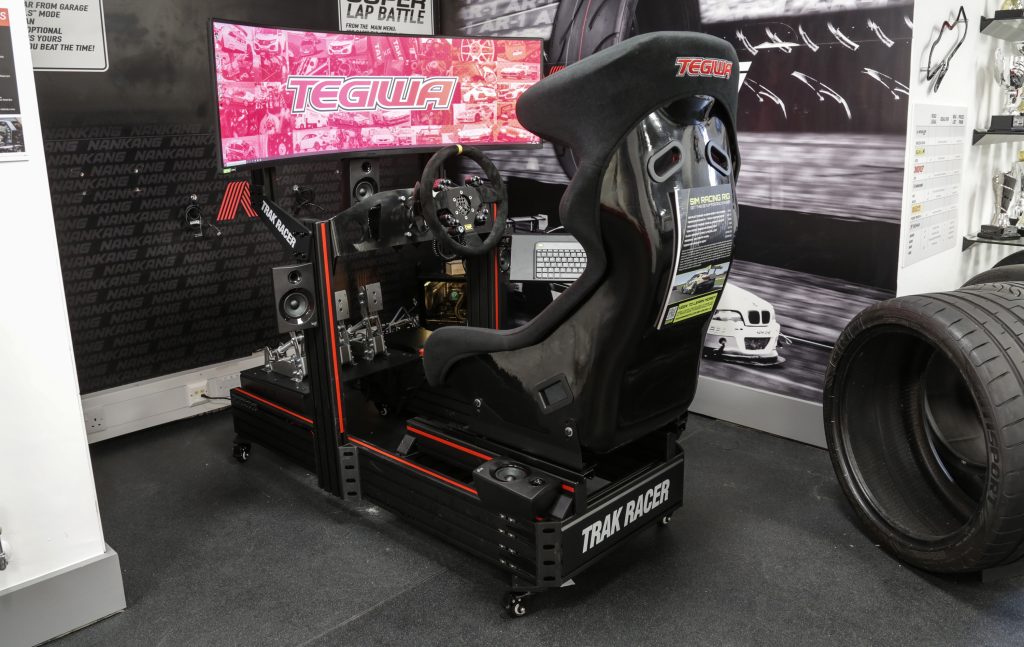 With the NSX now repaired and performing better than ever, we decided it'd be a good idea to perform some donuts in our car park ahead of the final round of Time Attack. Little did we know that it'd be cancelled further down the line after another national lockdown was announced. However, the video was awesome, and if you're only going to watch one video this year, make sure it's that one!
Our busiest month of the year in terms of new brands added to the website, we saw the addition of 7 new brands, including Bola, AEM and HKS! This was all in preparation for our Black Friday sales, that we know are extremely popular.
November
With the cancellation of Time Attack at Donington Park, we got the fantastic news that we were crowned Time Attack Champions in the Club 2 Wheel Drive Class! Although it wasn't the way we wanted the season to end, we were still very happy, nevertheless.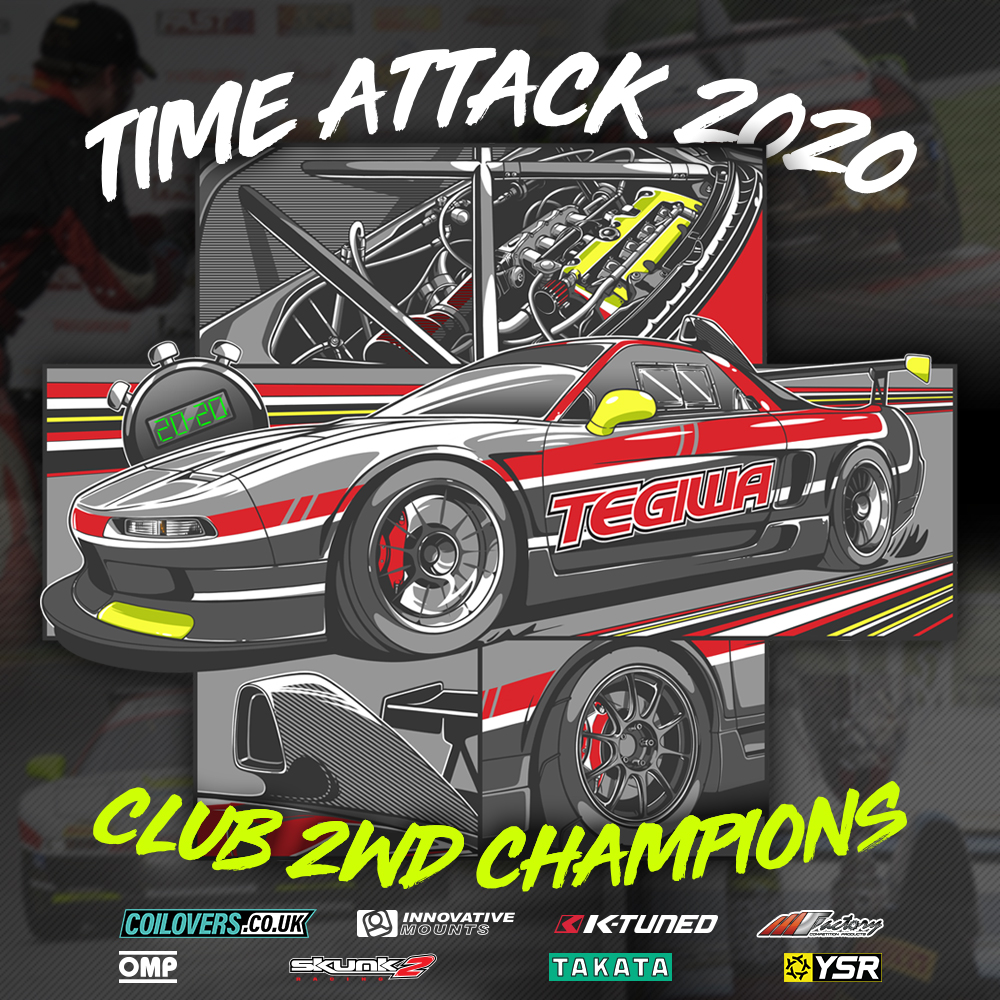 Black Friday saw our biggest sale of the year go live with discounts of up to 30% on selected brands! Not only that, but we had up to 75% off RRP in our mega deals section too. Our sales lasted longer than ever too, with the discount period lasting over a week.
Finally, in our bid to go green and reduce our carbon footprint, Tegiwa HQ got adorned with a host of solar panels as well our lighting system getting a complete overhaul too. We also headed over to Wolverhampton to pick up two brand new Porsche Taycan 4S's. Get ready to see plenty of content of the finest electric vehicles that Stuttgart has to offer over the coming year!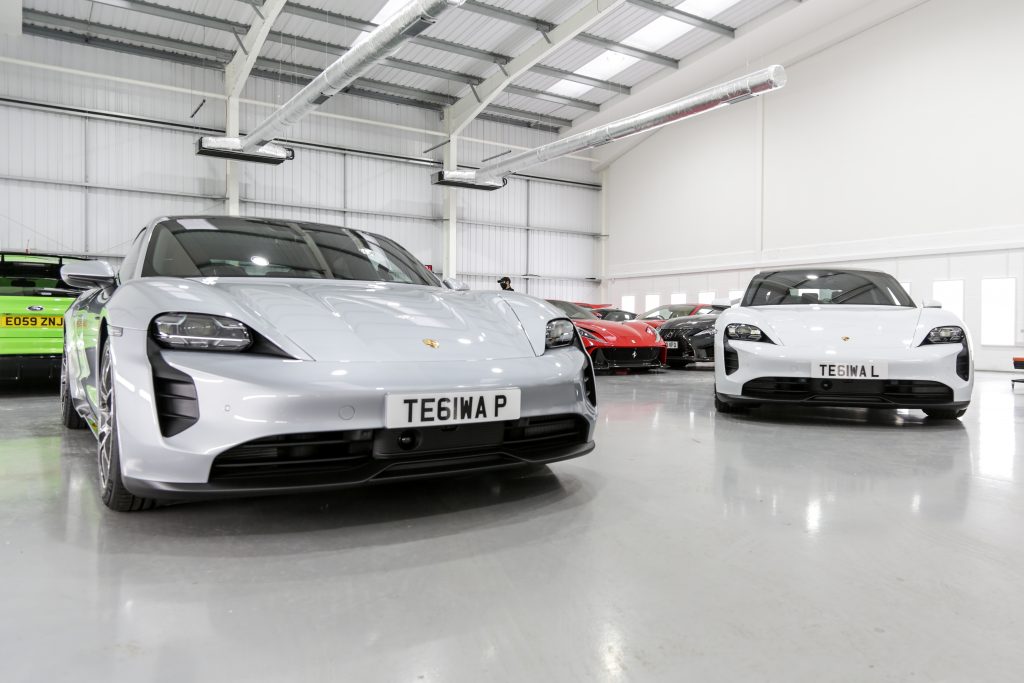 December
Our renowned 25 days of Christmas sale returned this year, where we bring you an exciting new offer every single day over the festive period. Again, these proved to be as popular as ever, with plenty of you guys taking advantage!
With the release of the new Toyota Yaris GR taking the motoring world by storm, we put together a neat modification guide for those looking to make some upgrades. With big names such as HKS and Cusco already providing a host of parts, we're sure we'll see plenty more come to fruition in the new year.
Tegiwa's workshop got the last piece of the puzzle completed too, with our dyno cell getting a complete overhaul. Our dyno cell now features a brand new Maha MSR500, LED lighting, a re-wire and a new cooling system. We can't wait to see what cars feature on it over the course of 2021!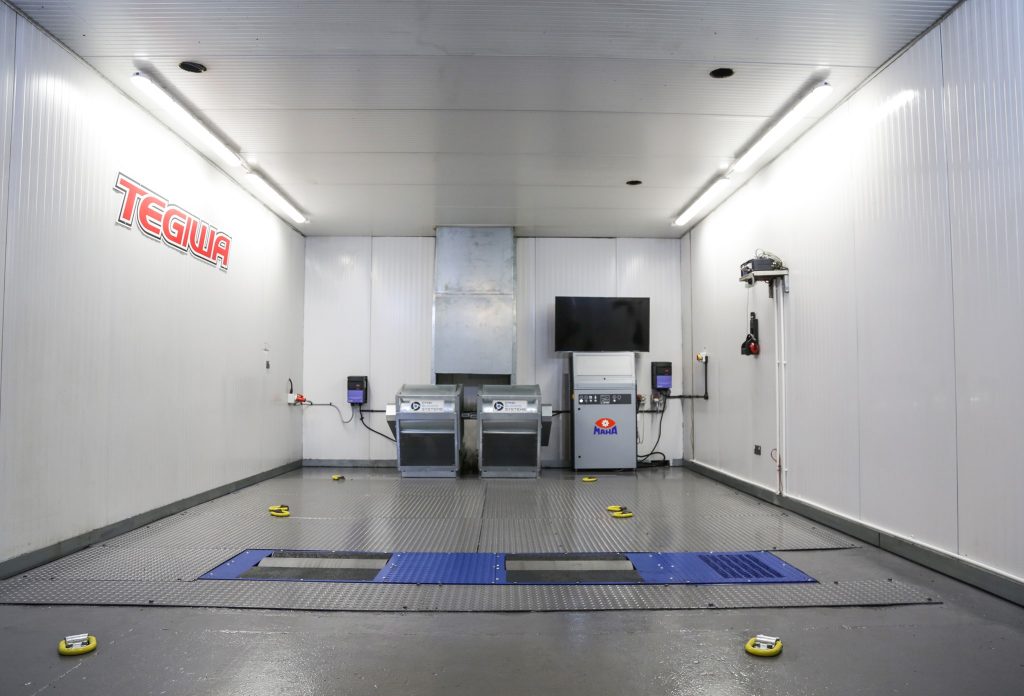 ---
2020 has been our busiest year ever, with around 40 new brands and a vast array of awesome new products available on our website. To keep up with demand and expectations from you guys, we've also doubled the amount of employee's here at Tegiwa too! It's been pretty exciting with all of the additions to our fast fleet, and with big changes coming from our NSX, 2021 should be as equally exciting.
Finally, we'd like to say a huge thank you for your support and custom this year. The Tegiwa team would like to wish you a very happy new year and hopefully we'll look forward to welcoming you into our showroom in 2021!