Time Attack – Rounds 2 & 3 – Cadwell Park
We're back from another busy weekend at Cadwell Park as Luke competed in rounds 2 & 3 of Time Attack UK. We also saw the addition of another Tegiwa staff member competing this weekend too as Mike Birch, our resident web developer, took to the track in the RWYB class.
Round 2
Saturday's action was set to be glorious in the Lincolnshire sunshine as we saw the usual procedure of 4 sessions throughout the day. From the initial warm up session, it seemed to be business as usual for Luke and the fire-breathing NSX. As the session drew to a close Luke was once again on top of the times, with the track commentator himself surprised at how quick the times were right from the get go.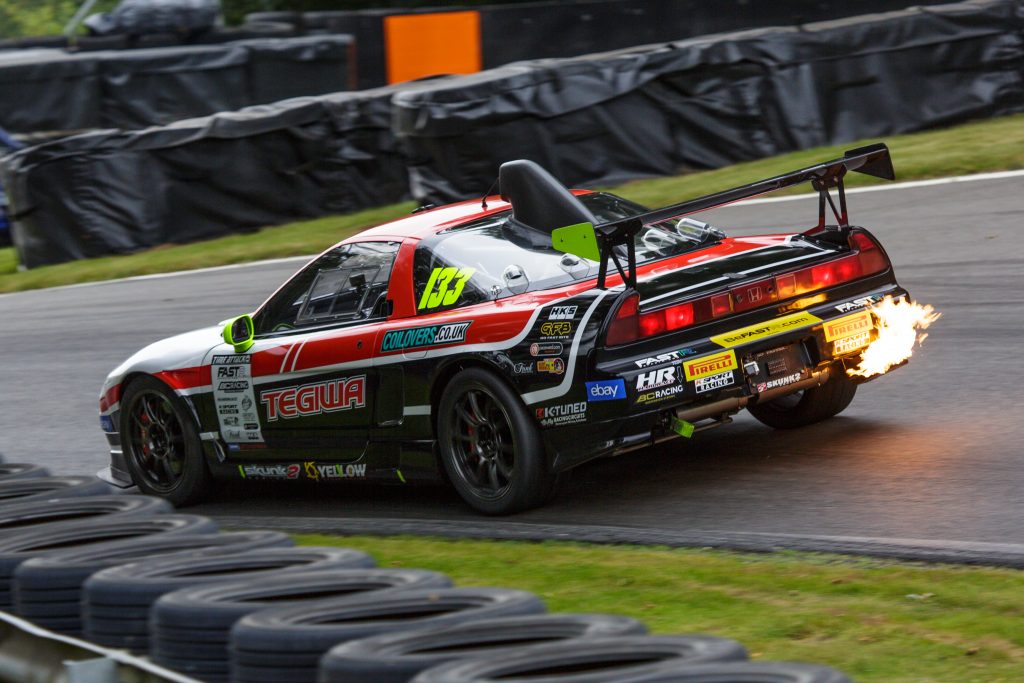 The practice session seemed to be plain sailing too, that was until Luke's time were taken away for track limits and we took a tumble to the bottom of the timings. Not to worry though, as Luke put in one final lap to secure top spot again as we headed into qualifying later on.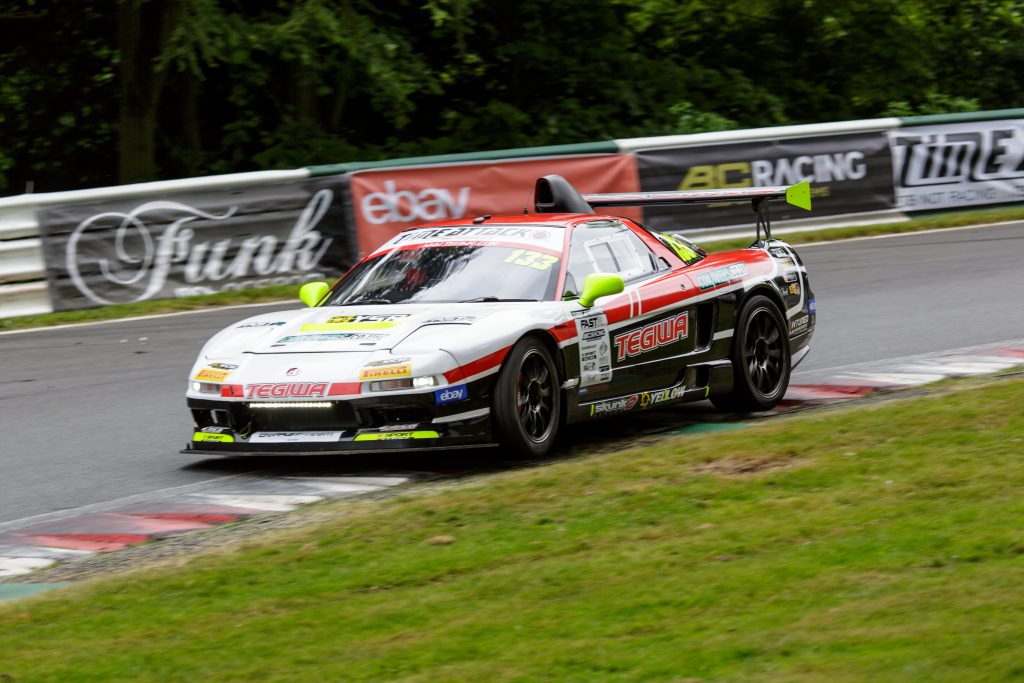 The team were quietly confident heading into the points scoring qualifying, again securing the top spot for the majority of the session. However, this was short lived as Ramunas Cepulis pulled a 1.35.253 out of the bag in his J'S Racing Honda S2000, which not only took the lead off us but also broke the Club 2WD lap record.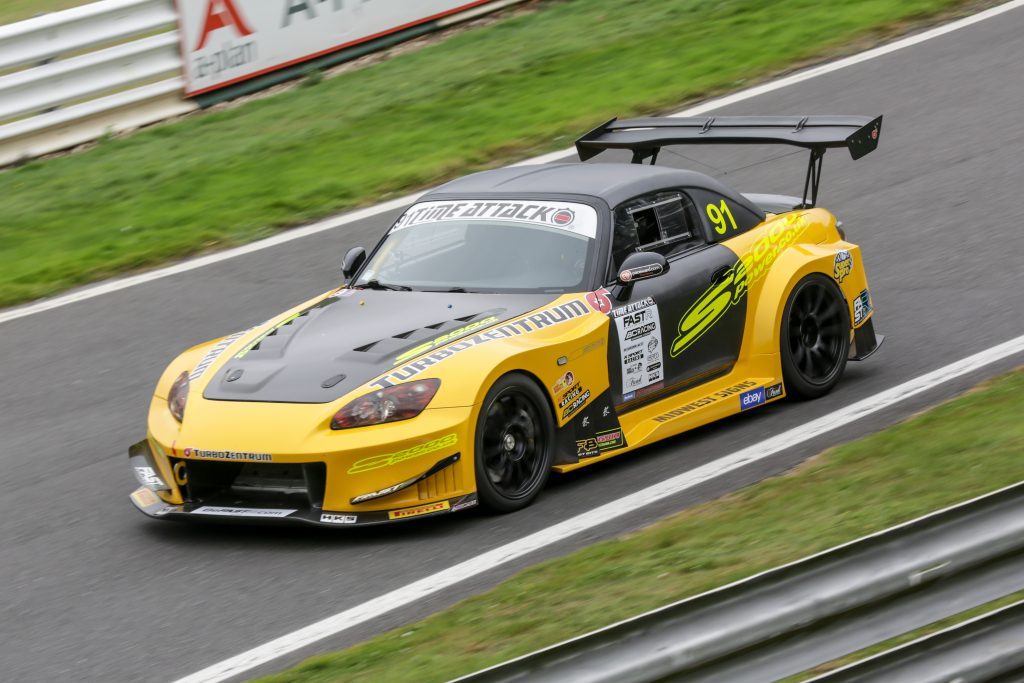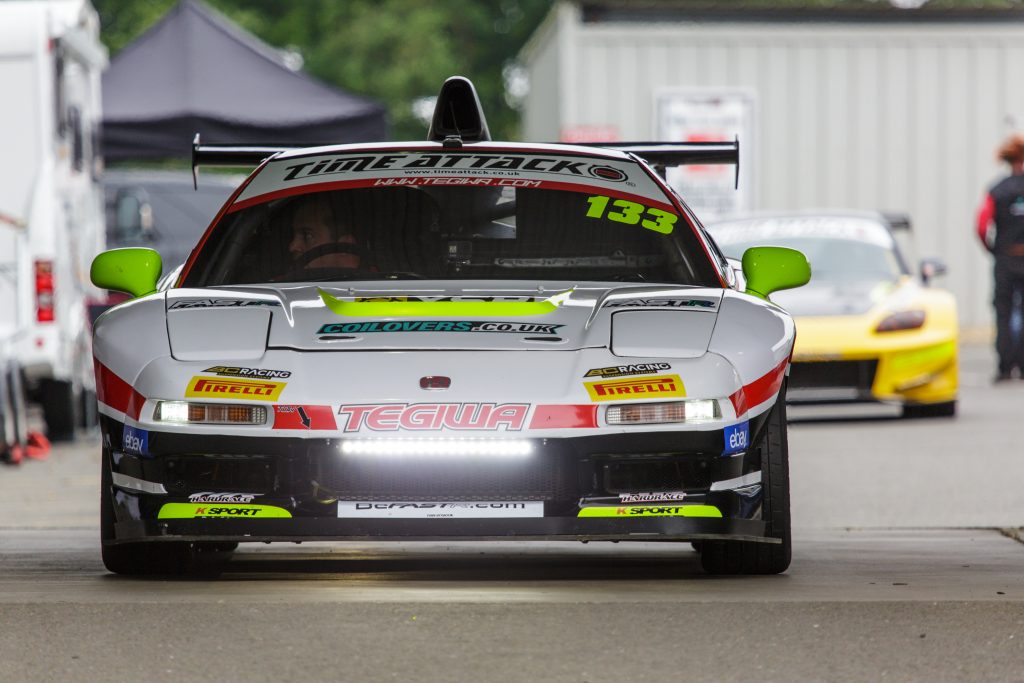 Going into the race it was all to play for with the top step of the podium up for grabs. We of course wanted to secure 2 out of 2 victories as well so the pressure couldn't have been higher. We needn't have worried though as Luke put in a 1.35.600 which put us ahead of David Dyson and his Porsche 911 GT3, closely followed by Darren Spooner and his Peugeot 205.
Away from the NSX's Club 2WD class, we saw Mike in action in the RWYB entrants. This is a great way for potential competitors to get a taste for what Time Attack has to offer without committing to investing into the control tyres and entry fees. The only stipulation is that you have a fire extinguisher, harness and correct race wear to enter your car.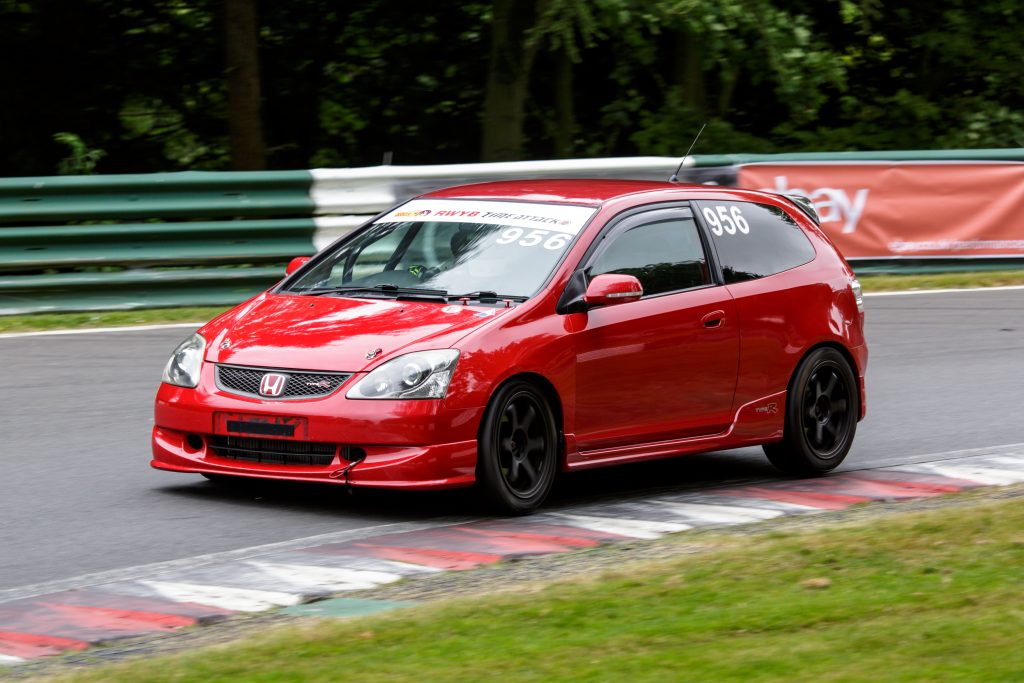 Mike ran the Type R Trophy car, that you can read more about here, for the entirety of the weekend. Slightly apprehensive and with not much expectation due to having zero experience with the track and still learning the EP3 itself, Mike managed some respectable lap times, finishing just behind the leading NA FWD car, which was a well-specced Integra DC5.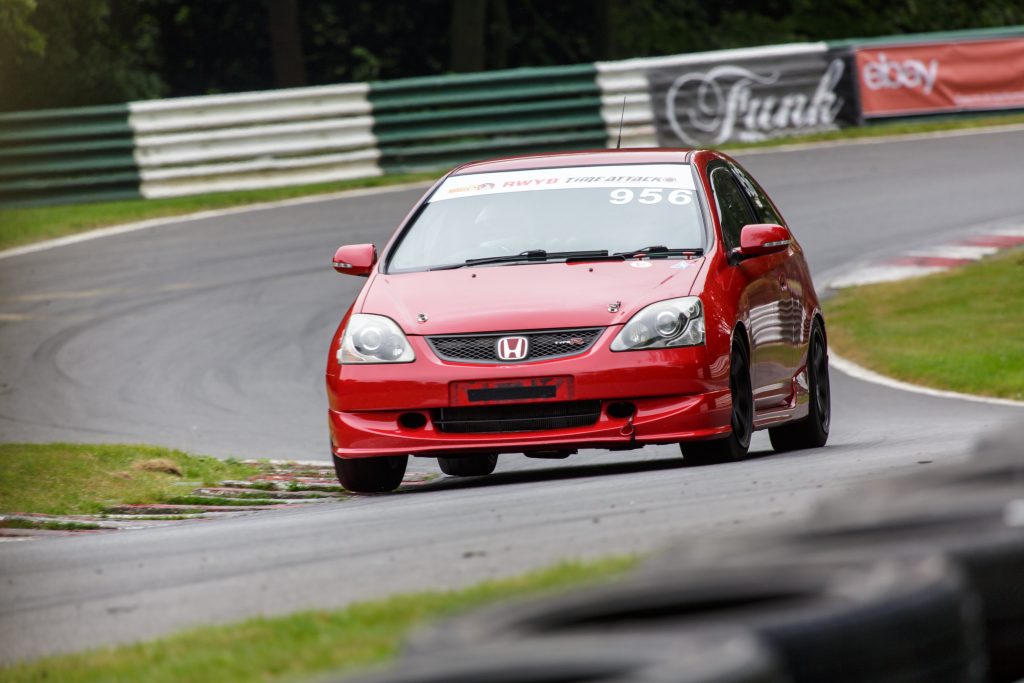 Round 3
Sunday was a totally different ball game with the heavens opening and making for one hell of a slippery track. With our NSX now equipped with our wet weather Pirelli Rosso 3's, it was time to head back out and get a feel for grip in the warm up session. A respectable time of 1.55.640 saw Luke miss out on first place by 0.34 to the 205, driven by Darren Spooner.
The weather couldn't make its mind up as to what it wanted to do throughout the day. With the track drying up and creating a decent line for the drivers to put in a decent line, Luke topped the session, finishing over 1 second in front our nearest rival. The good news was short lived though, as some technical issues with the NSX saw our day come grinding to a halt. Unwilling to cause any other problems on the NSX, the decision was made to put the car out of action for the remainder of the day.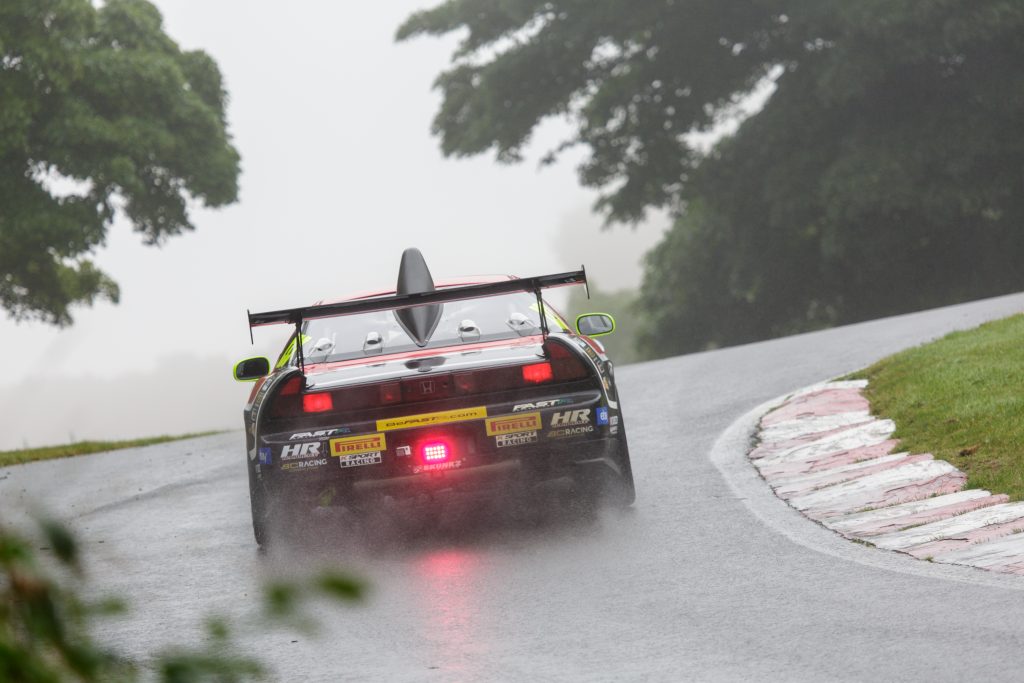 Rather than packing up, Mike and Dave (who also owns half of the car) kindly borrowed Luke the Type R Trophy car so that he could try to damage limitation and at least pick up a few championship points. With all hands-on deck from the team and Motion Motorsport, the car was quickly turned around and sporting a new look with its new sponsor decals and WedsSport TC-105X that were borrowed from the NSX.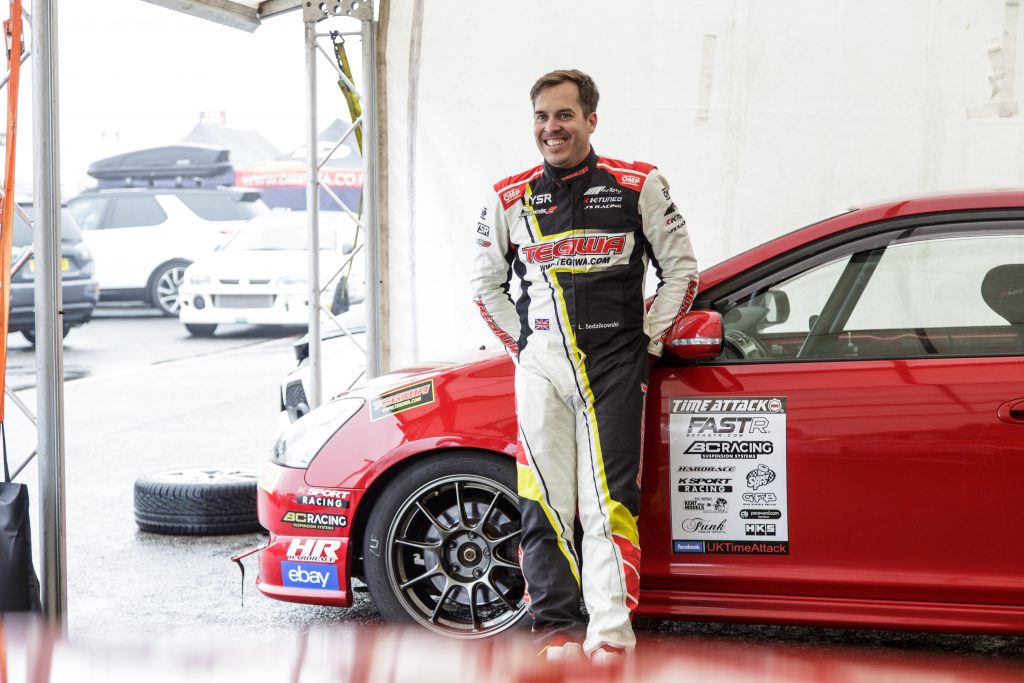 Now, Luke's no stranger to racing Civics, having built many race-winning cars himself, however, it had been a significant number of years since he'd raced one competitively. Qualifying saw him put the EP3 in fourth place, which was a great result considering he'd only just stepped into the vehicle. Check out his brand new OMP One Art Suit too, with a completely custom print and sizing, not only does he look the part, he's damn comfortable too.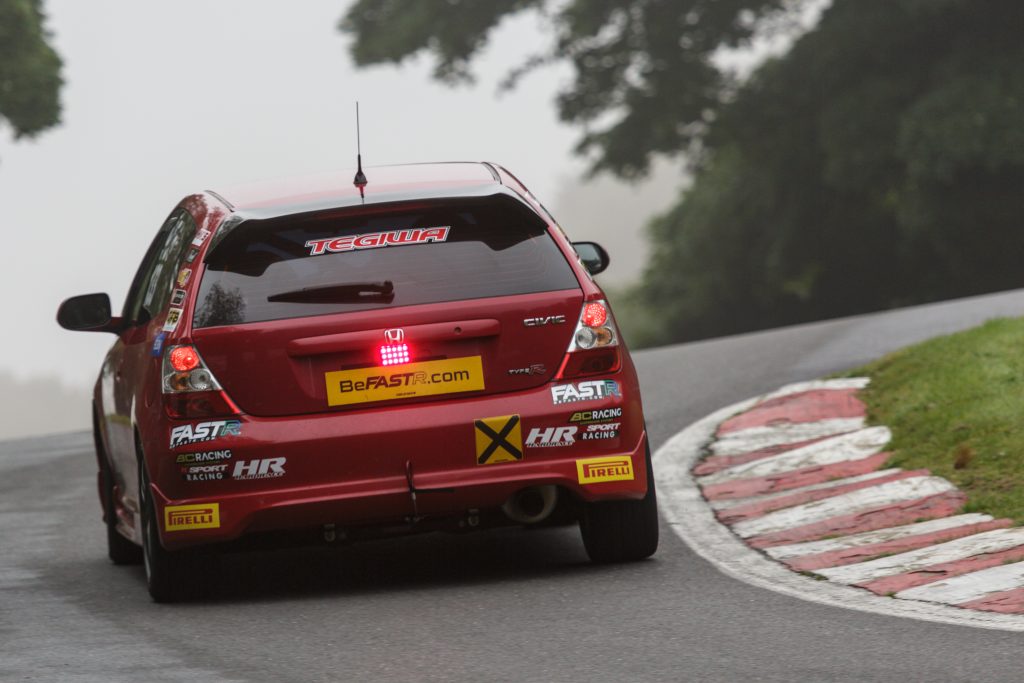 Heading into the final session of the day, we were greeted with yet another downpour which made the dry line completely redundant all over again. With no other choice but to go back out for the race on the dry weather tyres of Pirelli Trofeo R's, Luke had his work cut out. As the track began to dry out it was too little too late, as the session came to a close, a sixth-place finish was the best Luke could muster up in the standard power EP3.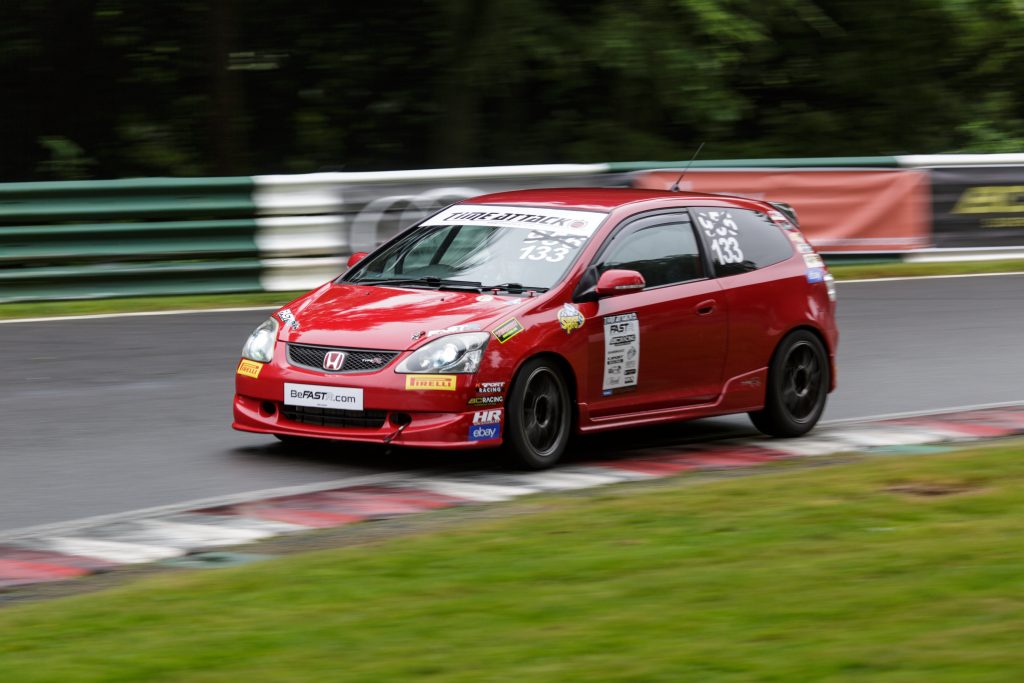 Mike managed to push on again too during Sunday, without bucking the trend of getting more and more confident with each session that went by. Considering that he'd forfeited the third session of the day to enable Luke to get his sessions in, Mike pulled out an impressive 1.58.818 in the torrential rain which saw him narrowly miss out on a step of the podium. All things considered though, some excellent driving from Mike saw him beat everything other than high horse powered Evo's!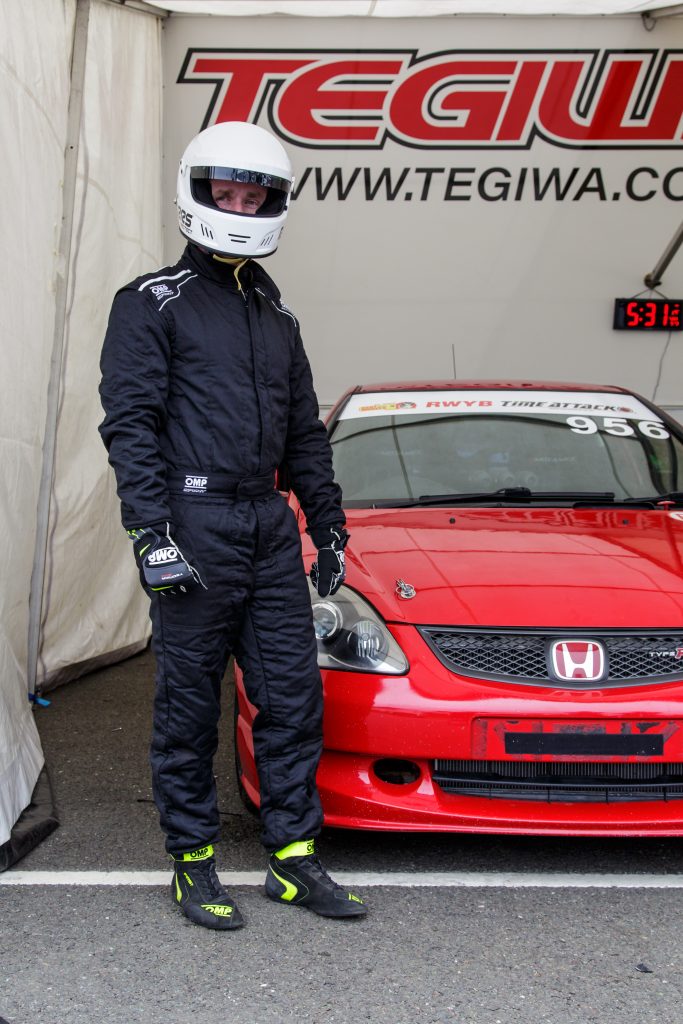 What's next?
Of course, our next step is to diagnose our Honda NSX and try to get its issues resolved before the next round at Brands Hatch in mid-September. The ever dependent Type R Trophy car will now be going up for sale, as Mike toy's with idea of building an out and out Time Attack car, so we'll be sure to keep you up to date with that!