It's been one hectic month here at Tegiwa HQ, so we thought we'd bring you a monthly roundup of everything we've been up to. This'll range from everything to the latest brands and products that we've listed on our website to our adventures out on track as well as any other exciting stuff that we've been working on.
The latest brands and products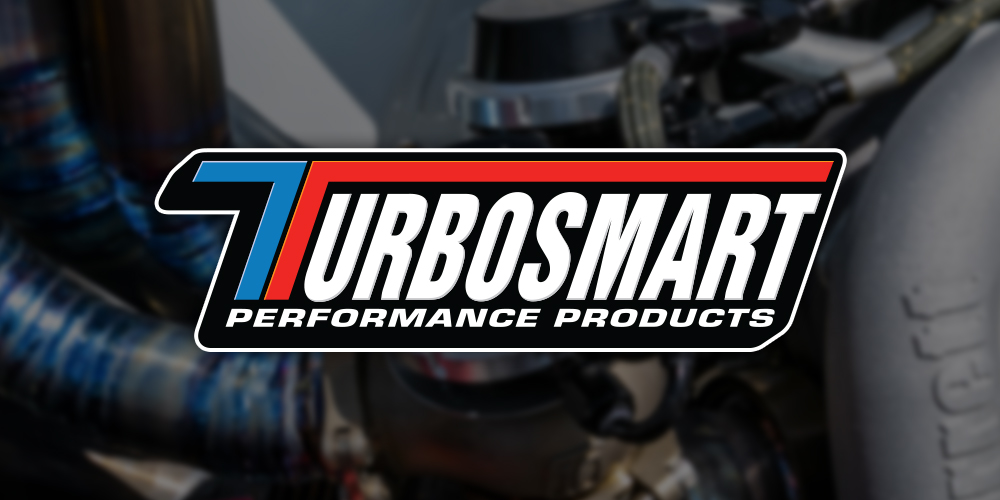 Our 201st brand that we added to our website was none other than Turbosmart, who as their name suggests, specialise in high performance turbo accessories and have over 950 products in their range. From blow-off valves and external wastegates to silicone hoses and oil management systems it's definitely worth checking out their products should you need some quality turbo products for your road or race car.
There's also been a couple of new additions to our merchandise section of the website too. With the ongoing pandemic and face coverings now mandatory throughout most of the UK, we thought it was about time we had our own Tegiwa face masks put into production. Whats more, for those of you that spend over £500 we'll chuck one in free with your order!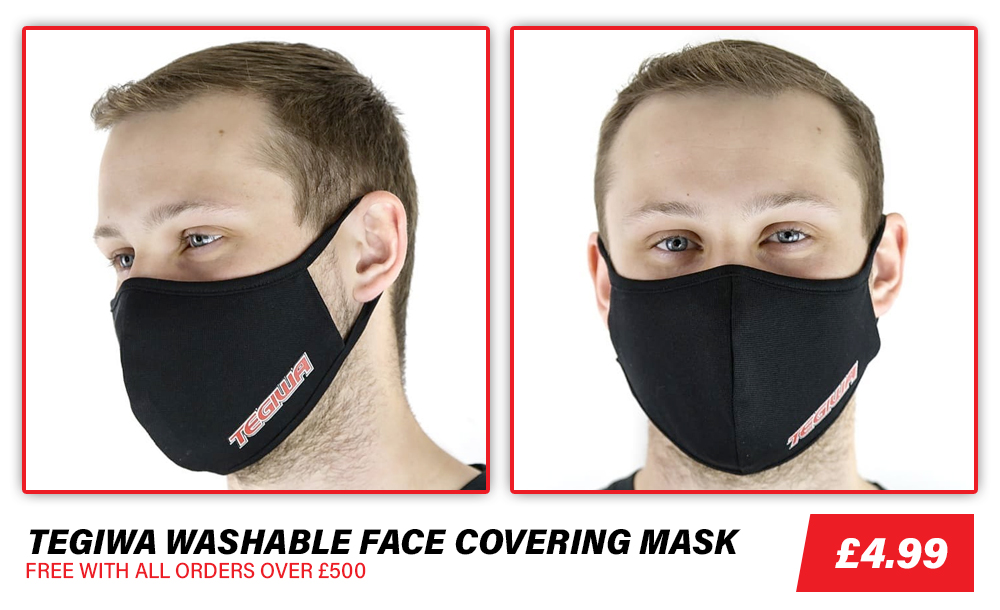 We've also added a new design into our popular range of Tegiwa t-shirts. We went old school with this one and through it right back to the first ever Tegiwa Imports logo. With the logo faded up the front of the shirt and a single logo on the rear, this is an awesome way to show your love for the Tegiwa brand. You can check it out this awesome shirt, here.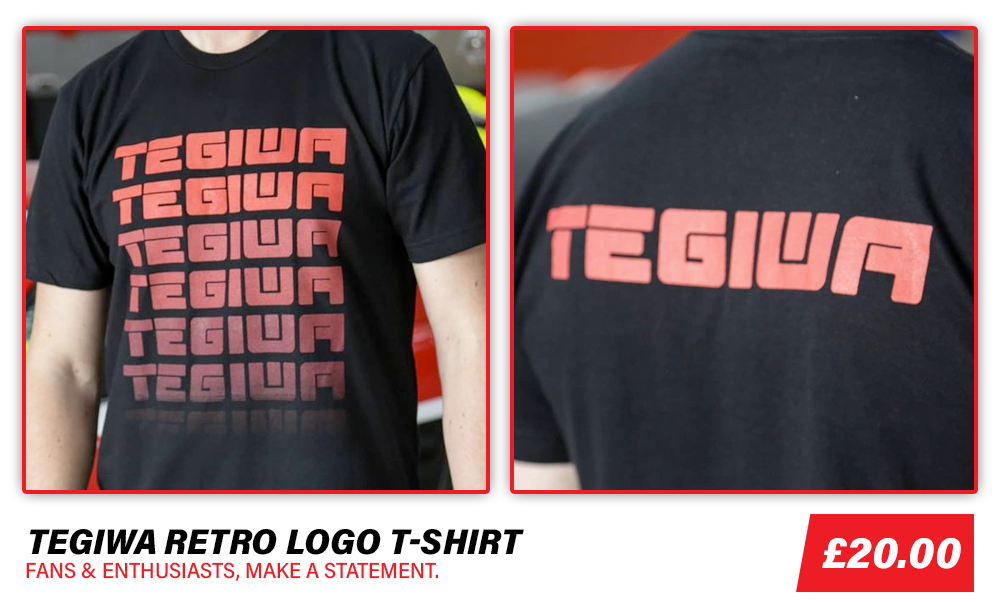 To round off our latest products section, make sure you check out the Level7 Performance quick vent scavenger oil caps. These are the only oil caps on the market that provide two full size AN10 fittings, giving you all the benefits of welded fittings without any of the headache of actually drilling the holes! Available in a wide variety of colours these provide super clean routing without having to ruin your valve cover.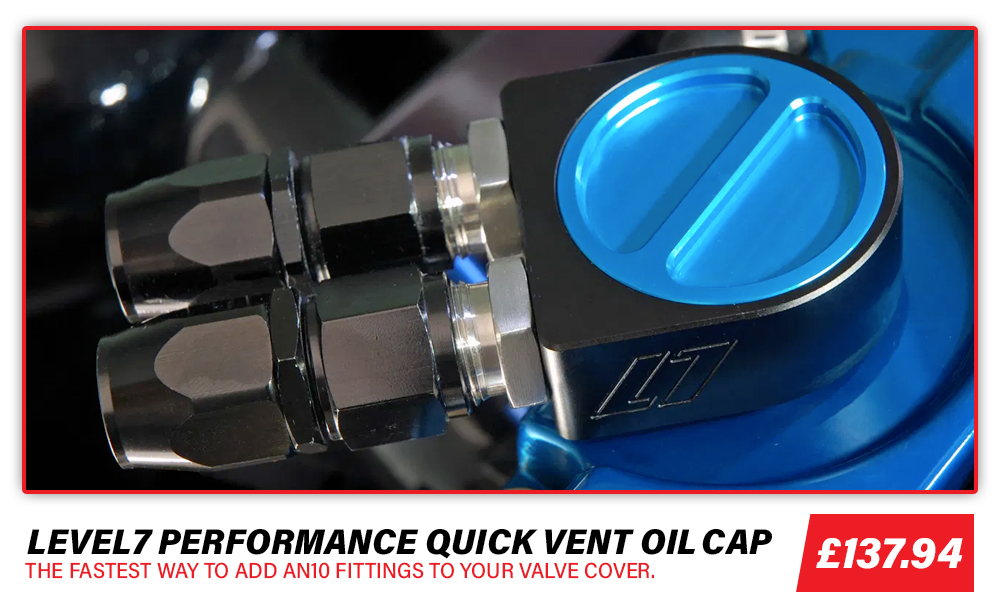 Track action
Away from the day to day running of the business, we've seen more track time than ever before. The start of August saw Luke and Dave head to Oulton Park with the BMW M4 GT4 to compete in the opening round of British GT. Make sure you catch up on what was a fantastic day for everybody involved, in this blog post.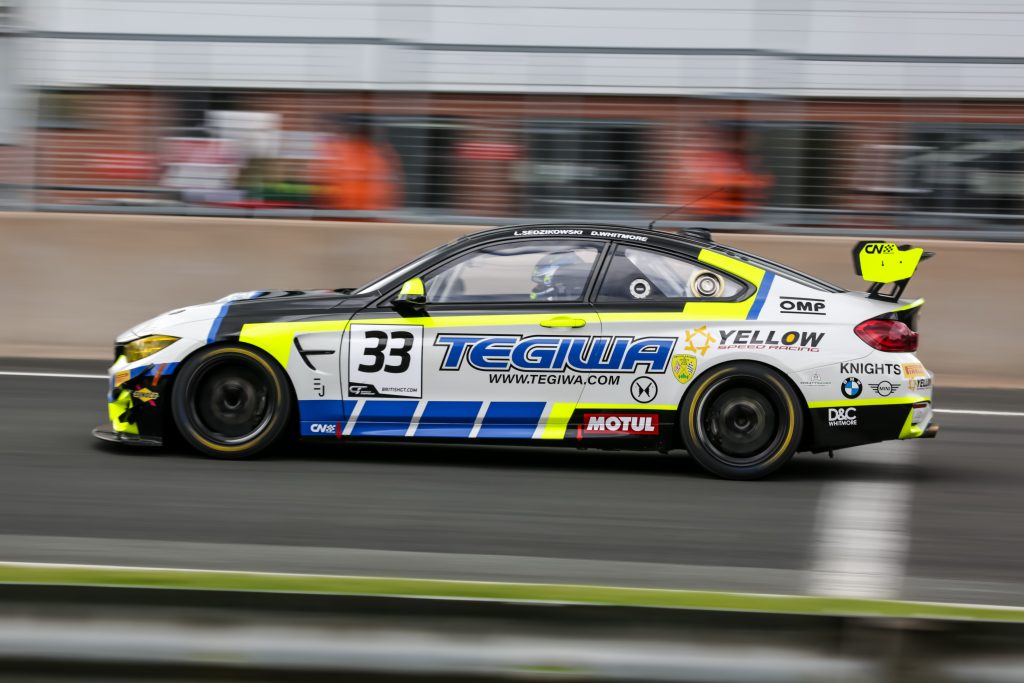 Aside from their passion of cars there's something else that the Tegiwa staff are pretty passionate about, BBQ's and beers. So when word got round that a weekend away to Cadwell Park for rounds 2 & 3 of Time Attack was on the cards, no sooner had the Tegiwa lads packed their bags, grabbed a crate of their favourite beer and swiftly headed to the Lincolnshire based circuit. Luke piloted the Honda NSX to its second victory of the season on the Saturday before some technical issues forced the car into retirement. With quick thinking and a few other cars at his disposable, Luke stepped into Dave and Mike's Type R Trophy car to pick up what points he could for round 3. To read about how he got on, check out this blog post.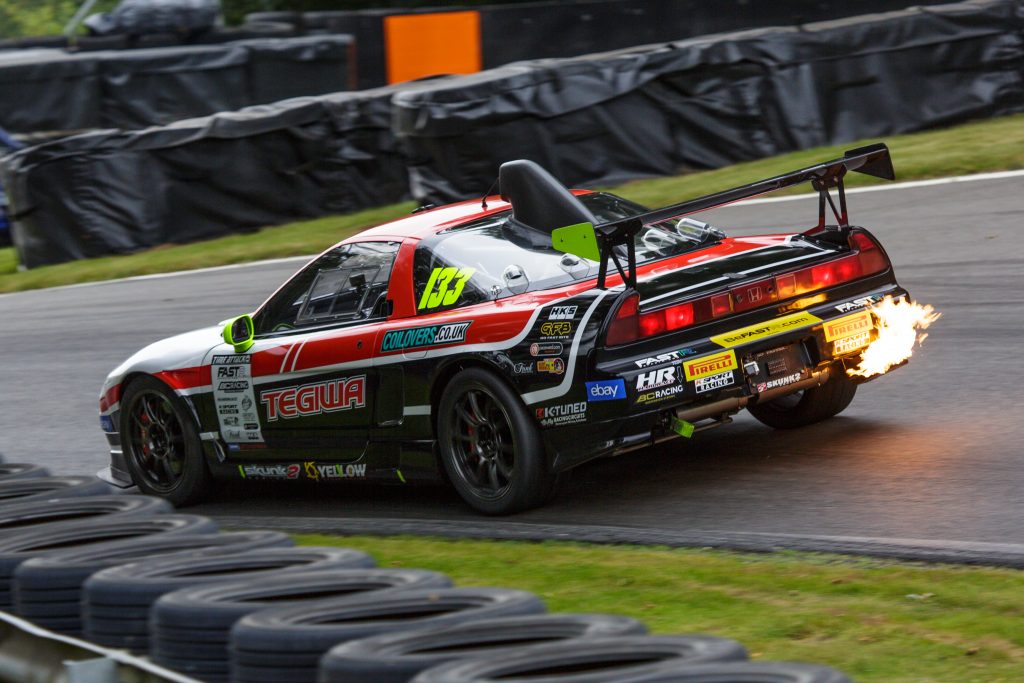 It wasn't just Luke that was out in action this month, a few of the lads had arranged an evening track session at Donington Park. Rich Awty, our e-commerce administrator, got to put his recently acquired Honda S2000 through it's paces as well as Rich Tungate from dealer support showing off his K-swapped Honda Civic EG that was wearing it's fresh Coilovers.co.uk livery. We also saw Chris Wyatt who runs the eBay team rack up the laps in his ever popular Mugen Integra DC5 and Connor Sheldon from goods-in give his CRX a damn good thrashing too!
We also saw some of the Tegiwa and Yellow Speed Racing sponsored events finally get underway too. The 750MC Club Enduro and Roadsports Championships kicked off at Silverstone last weekend with our friends at Area Motorsport taking the opening victory in their class A Seat Leon TCR. It's worth giving a shout out to Manoj Patel, who incredibly drove his EP3 all the way to the circuit and was rightfully awarded the £200 Tegiwa driver of the day voucher and a neat OMP balaclava!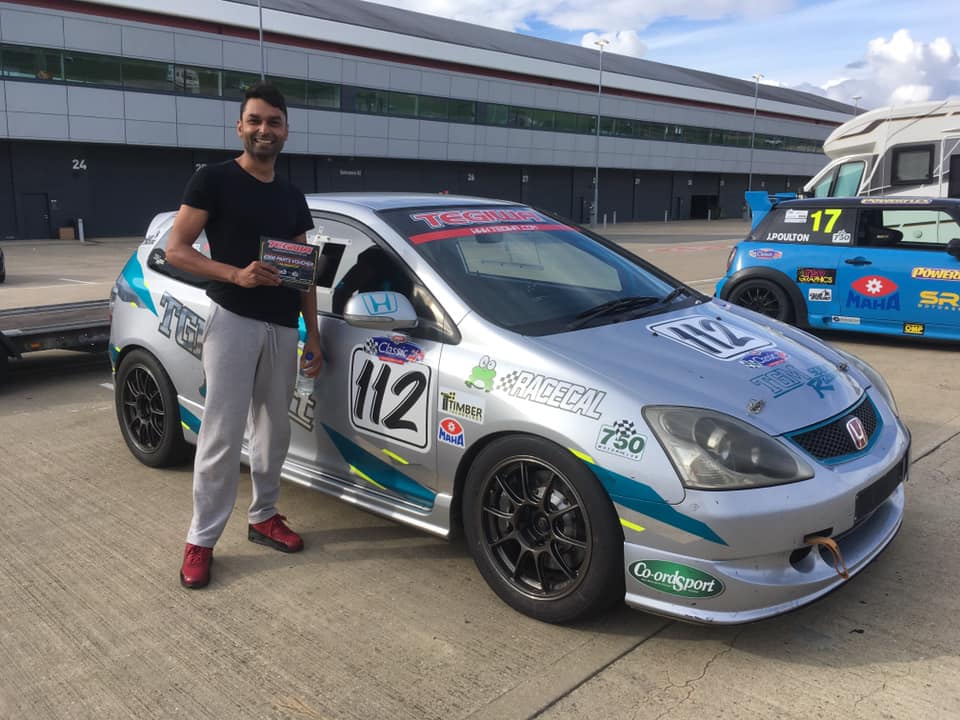 The British Drift Championship which is sponsored by Yellow Speed Racing got underway with round 1 taking place at Driftland. It was great to see so many YSR backed drivers finally get into action with some awesome performances and huge clouds of tyre smoke! Which brings us on nicely to our competition that we've got going on over on the YSR Facebook page, where you can bag yourself a VIP pass to the next round of BDC at 3 Sisters Circuit next month. Make sure you head over there and check it out!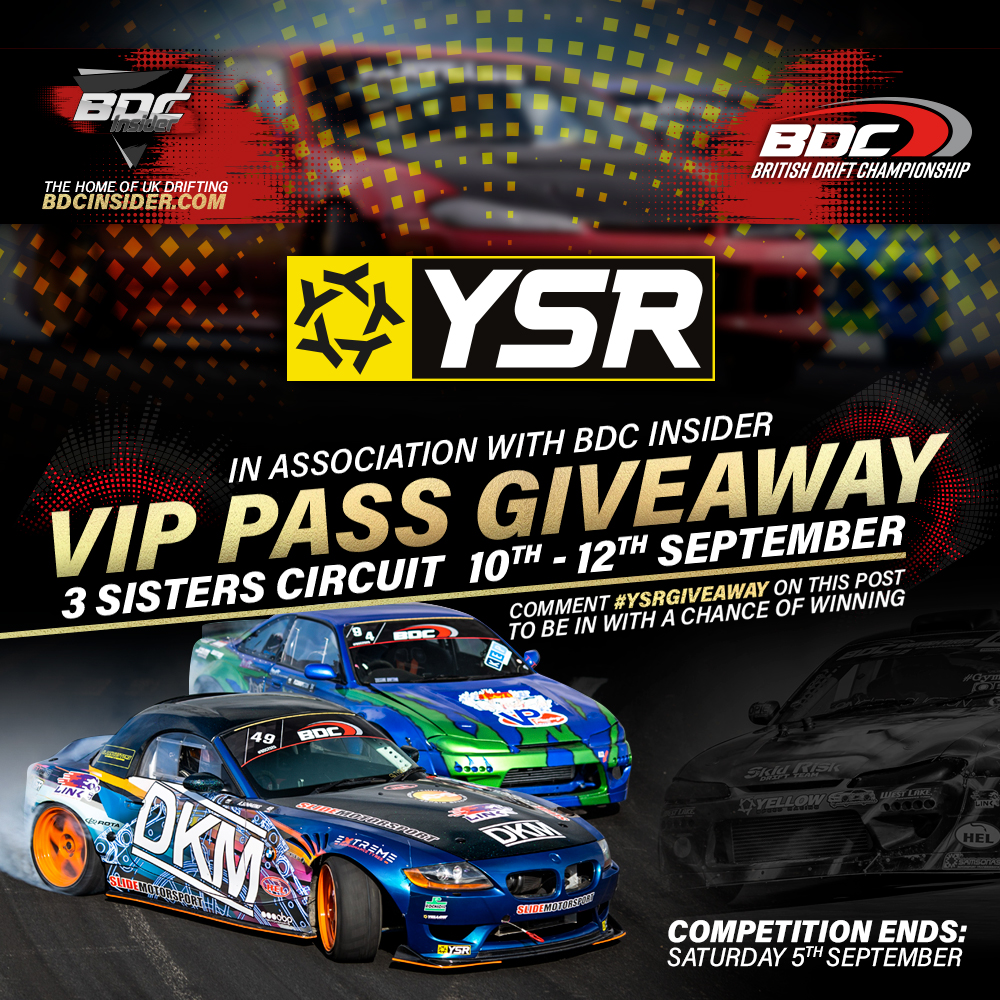 Tegiwa HQ is changing
For those that have visited Tegiwa HQ recently you might of noticed that it looks like a building site, and quite frankly that's because it has been for the past month or so. The guys at Motion Motorsport have moved into their new unit to make way for us to carry out some improvements in the workshop and extend our warehouse. With the ongoing work to renovate our workshop so that we can show off our race cars with pride and extend our showroom to display more of the items that we can offer, it's certainly a case of cracking a few eggs to make an omelette. We can't wait to show you the final results and hopefully welcome the VTEC Junkies monthly meets back pretty soon too!
Next month
We'll be heading down south to Brands Hatch next month to take part in round 4 of Time Attack so make sure you come and say hello if you see us about! As well as Time Attack we've decided to get involved with a brand new support race coinciding with the Go Japan! event on Sunday 13th September. The race is called Tegiwa Challenge and is an invitational event open to all Japanese cars with 3 simple class systems. To find out more information check out this Facebook post or to sign up, head over to this link.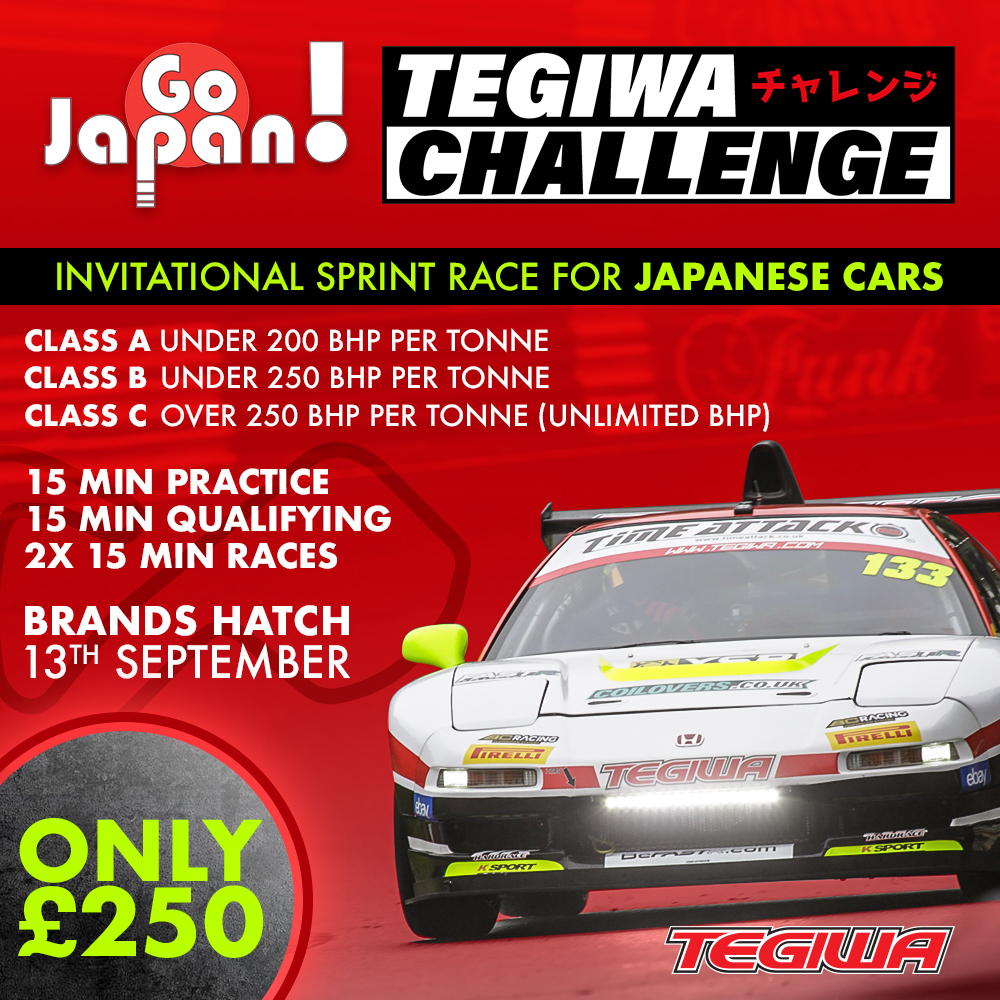 Keep your eyes peeled for the latest weekly mega deals too that go live every Wednesday at 10am. August saw some great offers such as 10% off in stock Soft99 products and the currently active 10% off Sparco wheels.
We also have the YSR monthly community offer where a selected European and Japanese car model can grab a set of Dynamic Pro Sport coilovers for £555, which is a massive saving of £214! The offer runs for a 10 day period only and is active from the 25th of every month. Make sure you check out August's offer which is currently live and is open to Toyota GT86's and all models of BMW 1 Series.