Welcome back to Inside Tegiwa, where we bring you up to speed on everything that's happened during the month of July. There's been plenty happening so let's jump right in!
Although we've not had any new brands on our website this month, we've listed an abundance of new products. The first of which was the latest product from Circuit Hero. Their billet drop-in oil pan baffle for the K20A engine simply drops into the OEM sump and prevents your engine from oil starvation and protecting vital components.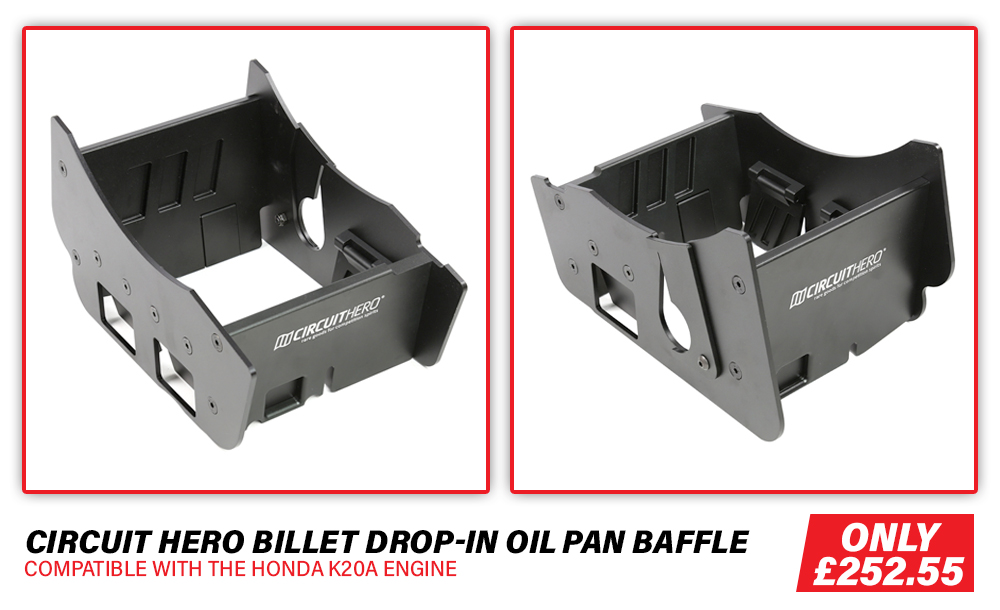 We then released our updated Tegiwa progressive shift light. These are perfect for race cars so that you can stage a specific RPM whilst concentrating on the start of a race and maintaining corner entry pace too. With a programmable display range and super bright wide-angle lights, this shift light is a must for the racers out there!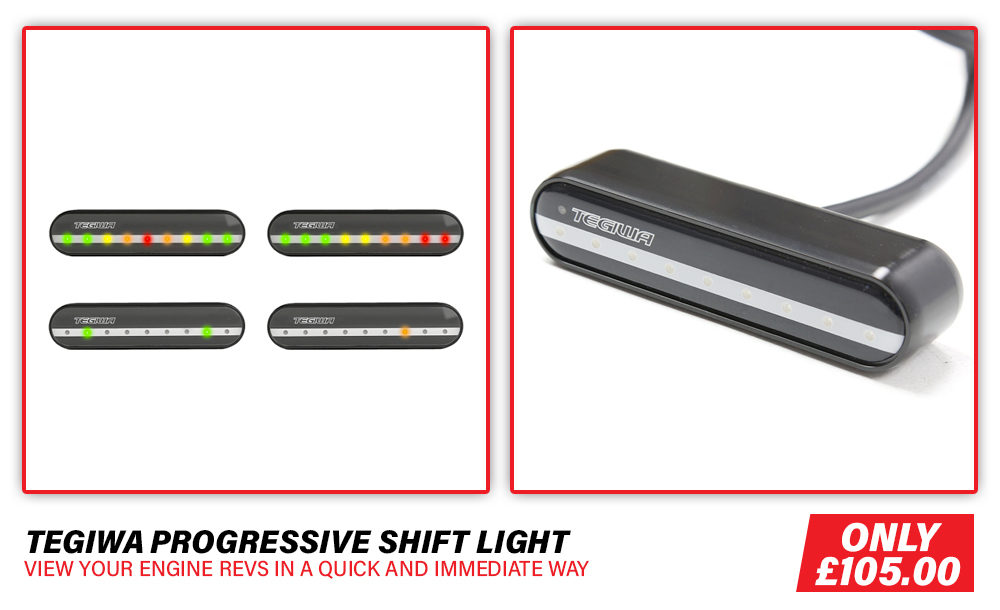 We had a new released from Skunk2 Racing as well with their new billet centre and side feed intake manifolds for Honda B & K series engines. For those who already have an Ultra Race plenum or would like to make their own, Skunk2 are also offering the billet race runners separately too. Be quick though, as these billet manifolds are being produced in limited quantities.
Finally, Milltek Sport launched their new 3" catback exhaust for the Civic FN2. Designed specifically for the Civic Cup this new system is now available to buy with either a decat or race cat. Plus, we've been filming an unboxing video on it too, so stay tuned for that as it'll be dropping during the month of August!
There was big news in the Honda world during July with the eagerly anticipated launch of the new Civic Type R. With the covers finally lifted on the FL5, it certainly divided opinions of many Honda enthusiasts out there. You can now join the chat over on our dedicated Facebook group, here.
The latest instalment of the Tegiwa x Area Motorsport Golf GTI build dropped during July. We joined forces with HPA Motorsports to turn the car into a fully-fledged track weapon. Equipped with a HPA IS38 hybrid turbo, performance series intercooler and exhaust downpipe the Golf now boasts some serious pulling power. Check it out in our latest blog!
Tegiwa Racing headed over to our local circuit at Oulton Park. The Tegiwa Racing team got back in action for Time Attack Championship, MSUK Drift Pro Championship and TCR UK. With a bunch of silverware and a massive haul of points, read all about how our team got on!
Speaking of Time Attack, we dropped the latest update concerning Tsuki, our Honda NSX. It's turbo time! That's right, we're ditching the supercharger in favour of a Garrett 58mm G30-770 turbocharger. The car is currently away with ICEFAB as a whole host of custom parts are being fabricated – check out the pictures below! In the meantime, check out everything new with Tsuki in the latest build thread.
There's plenty happening in August, but now is a great reminder to tell you about our first ever Tegiwa Cars & Coffee meet that's happening on Sunday 7th August, 9am – 1pm. These will take place on the first Sunday of every month (excluding December and January). We can't wait to see you there!