Just like that we've climbed over the halfway mark of the 2022 Time Attack Championship as we headed to Oulton Park with the Tegiwa Racing team. Unfortunately, Luke Sedzikowski wasn't racing this weekend but we were delighted to welcome back Michael Hume in his K20 powered Clio 182. Let's have a look how the guys got on over the weekend.
Mikey Birch – K-Swap Honda Civic EK
Now equipped with a fancy headlight intake duct, Mike was aiming to make the most of his knowledge at his home track. Mike was eager to break into the 36's, and that he did, twice. First in qualifying and secondly in the final. With a new personal best time of 1:36.538, this secured Mike a comfortable 3rd place finish for his days work.
Michael Hume – K-Swap Clio 182
Back after a couple of rounds away due to a complete engine malfunction, Michael was back with a freshly built K20. It was fair to say Michael was fairly apprehensive due to a few niggling electrical issues he'd suffered in the run up to Oulton Park. However, after suffering with a faulty relay in the warm up, Michael had got his car running back up to full form and was getting faster and faster throughout the day, slowly building his confidence back up in the car. A time of 1:40.449 saw Michael beat his PB and earn a 6th place finish in the pocket rocket class.
David Lawrence – Leon Cupra
David's Cupra was now boasting a full CSF Cooling catalogue on his Cupra to ensure his car ran at optimal temperatures on the hottest weekend of the year. However, with some teething issues during the warm up with a boost pipe blowing off, and an oil line failing during practice, David sure did have his work cut out. Pulling it out of the bag in the final though with a 1.32.860 was enough to secure David another 3rd place finish and a decent haul of points too!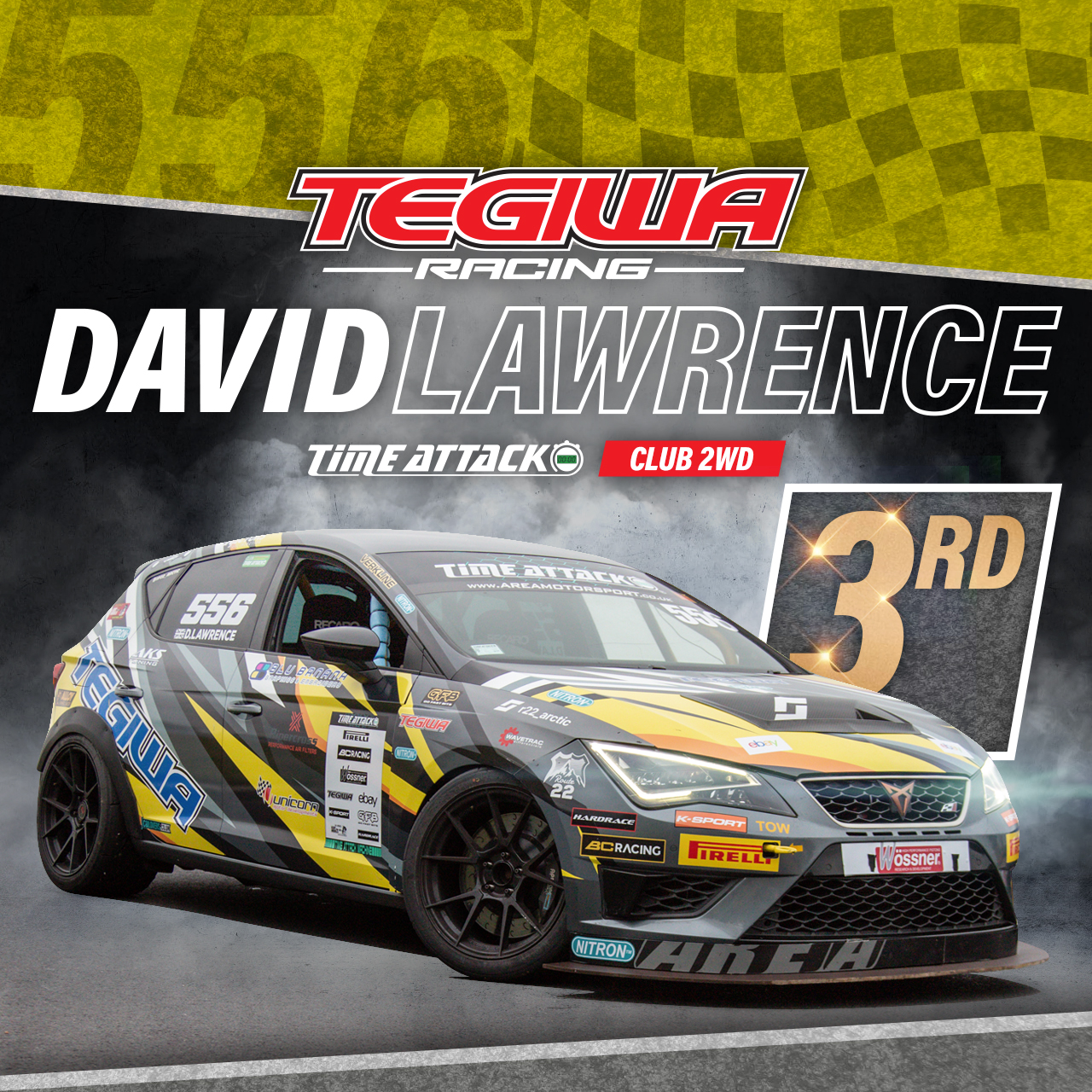 Aaron Adams – BMW M4
Unfortunately, Aaron didn't have his best weekend here at Oulton Park with his gearbox suffering with the high temperatures out on track. With a best time of 1:33.383 in the final this saw Aaron finish in 4th place. He'll be looking to rectify his temperature issues before Donington Park next month.
Ilya Kyrlov – Turbo Renault Clio
Suffering with a slightly twitchy car during the opening first sessions of the weekend, Ilya actually beat his PB during the warm up in the morning at Oulton Park. With a few suspension tweaks, Ilya really pushed on during the afternoon. A time of personal best time of 1:32.786 in qualifying showed us the huge potential that both Ilya and his car have! In the end, Ilya finished in 2nd place and another good chunk of points too.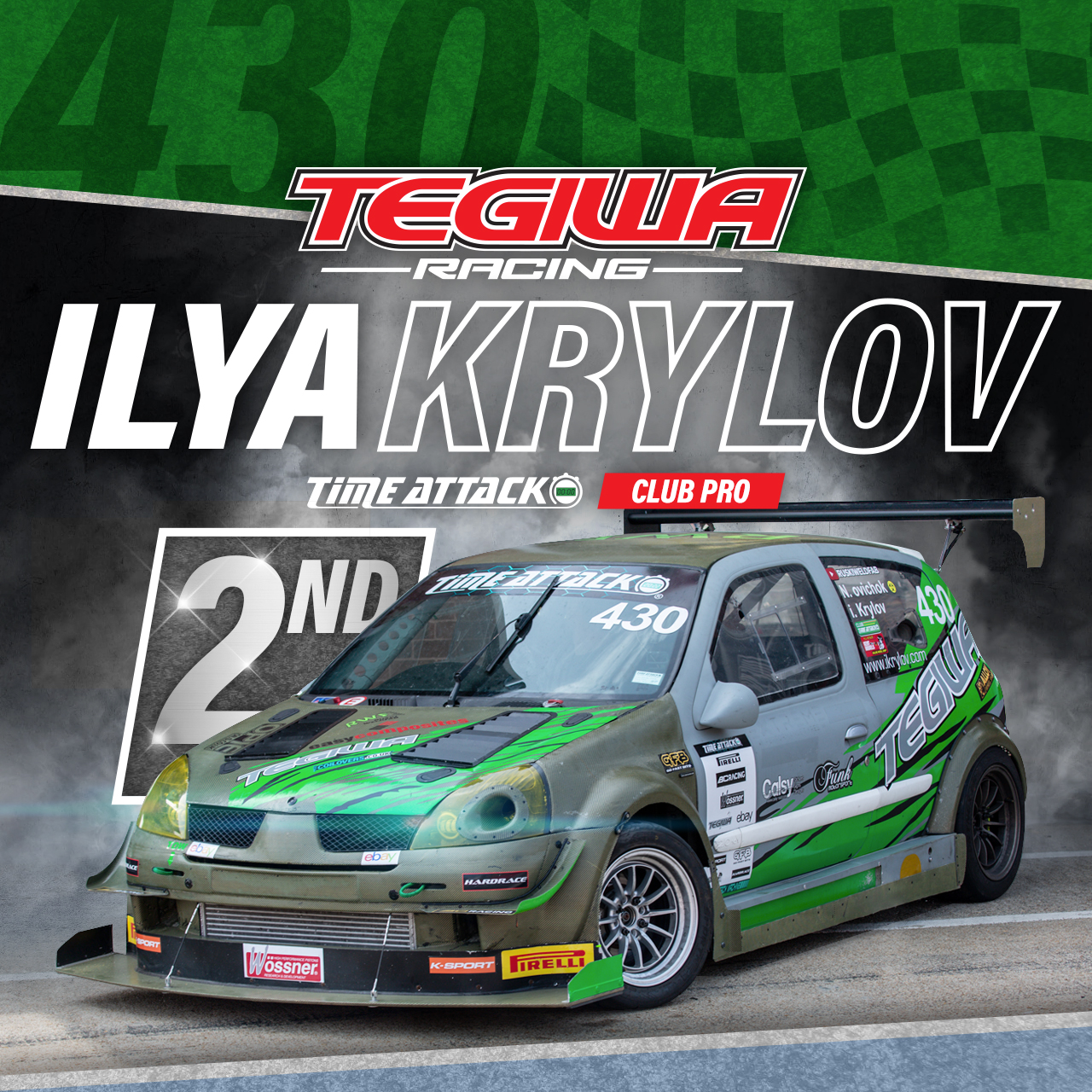 Ian 'Bizz' Phillips – LS3 Nissan 350Z
Sometimes it's just not meant to be in the world of motorsport, and that was certainly the case for our Drift Pro driver, Bizz, this weekend. With some awesome runs in practice, we were super sad to see the car run off the track during qualifying with a problem. A snapped locating pin on the back of a tensioner meant that Bizz lost his power steering. With the help of his team, they managed to fix the problem but unfortunately were ruled out as there was no qualification run. However, we know Bizz will be back bigger and better than ever as he now prepares for his first ever European drift event at the Nurburgring in a couple of weeks time!
Adam Shepherd – Hyundai i30N
With a recent switch to the Area Motorsport team and a brand new livery, Adam was set for an awesome weekend at Oulton Park for rounds 8 & 9 of TCR UK. After being the quickest on circuit for most of testing and free practice, he headed into qualifying feeling confident. Adam ended up qualifying P2 just 3 hundredths off pole! With the track temperature rapidly increasing the car balance started to shift towards some understeer, having good race pace , Adam sat with the leader finishing P2 and therefore placing us P9 for the reverse grid. The start of race 2 was a little hectic having ended the lap P11, however, he pushed back through to finish P5 and another solid finish!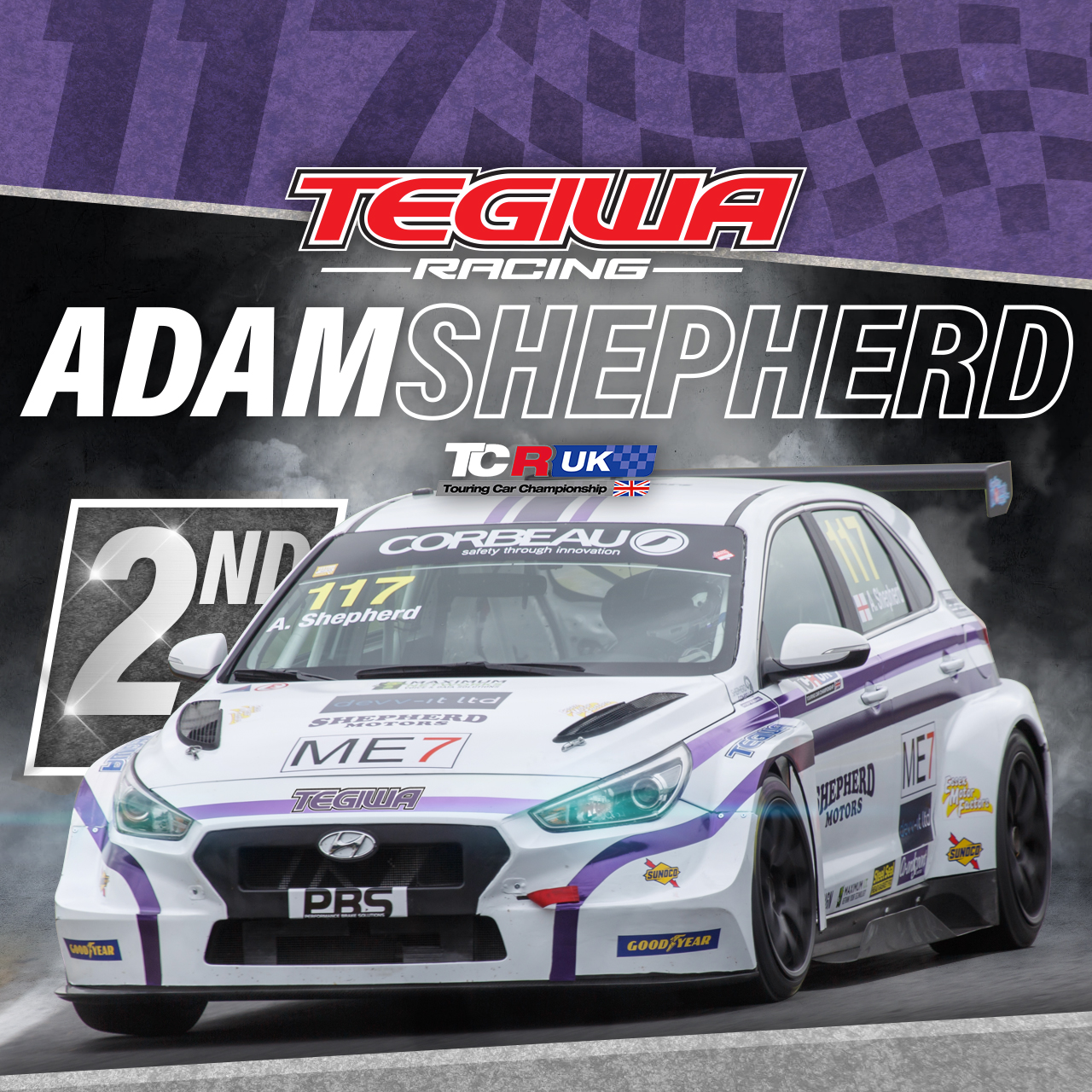 The next Tegiwa Racing outing will be at Donington Park on Monday 29th August for round 6 of Time Attack and Drift Pro, and Adam will next be out in 3 weeks time at Castle Combe for TCR UK!