Inside Tegiwa: 2021 Roundup
Welcome back to the Tegiwa blog for the final time of the year. Much like 2020, 2021 has been riddled with challenges but we've had plenty of highlights too, so let's breakdown each month and check out the year that's just passed.
January
We kicked off the year with Mike, our resident web developer, taking on the task of turning his Civic EK into a full-blown Time Attack weapon. Arriving at Tegiwa HQ with a D-Series power plant, Mike set about swapping this for a K20 power plant instead. Progression was rapid as Mike and the team worked day and night to prepare the car for where it needed to be in plenty of time before the season started.
Our website saw 3 more established brands jump on board with Coolerworx, B-G Racing and renowned bucket seat manufacturer, Corbeau.
February
February saw our eagerly anticipated K-Series drop-in cam test take place. We investigated how the Skunk2 Tuner Series Cams, TDi North Ultimate Cams, Drag Cartel 8620 Billet Cams and DC5 JDM Cams all stacked up against each other. This proved to be a massive hit on our YouTube channel, with the test accumulating nearly 55,000 views so far!
We also revealed the first stage of the 2021 NSX winter build too which featured boost, aero and a slick tyre upgrade.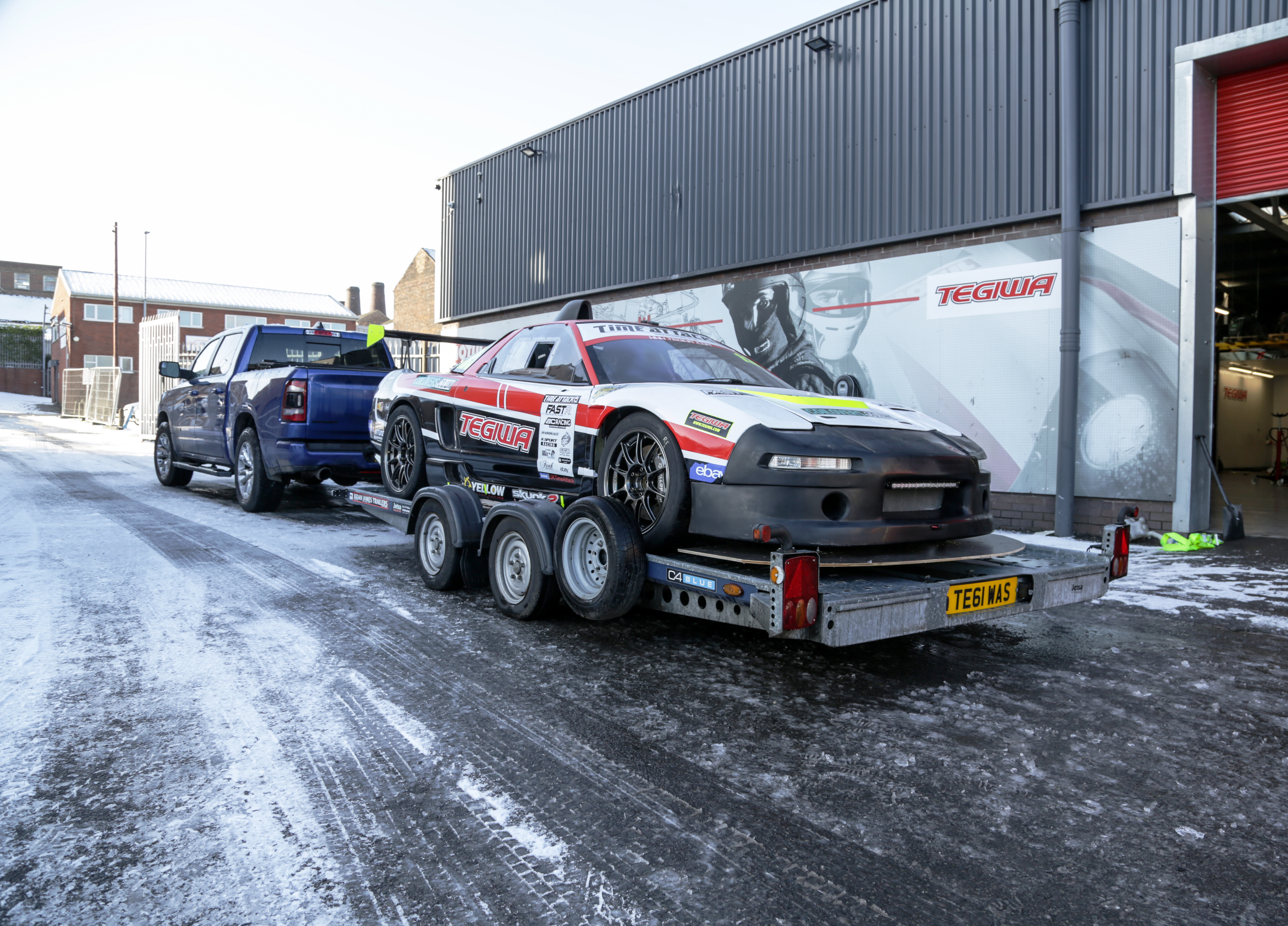 We also added 4 new brands to our website including Sunoco, Zestino, Wavetrac and Maxton Design.
March
With the UK now gently relaxing lockdown restrictions we were busy preparing our brand-new showroom, ready to be opened to the public.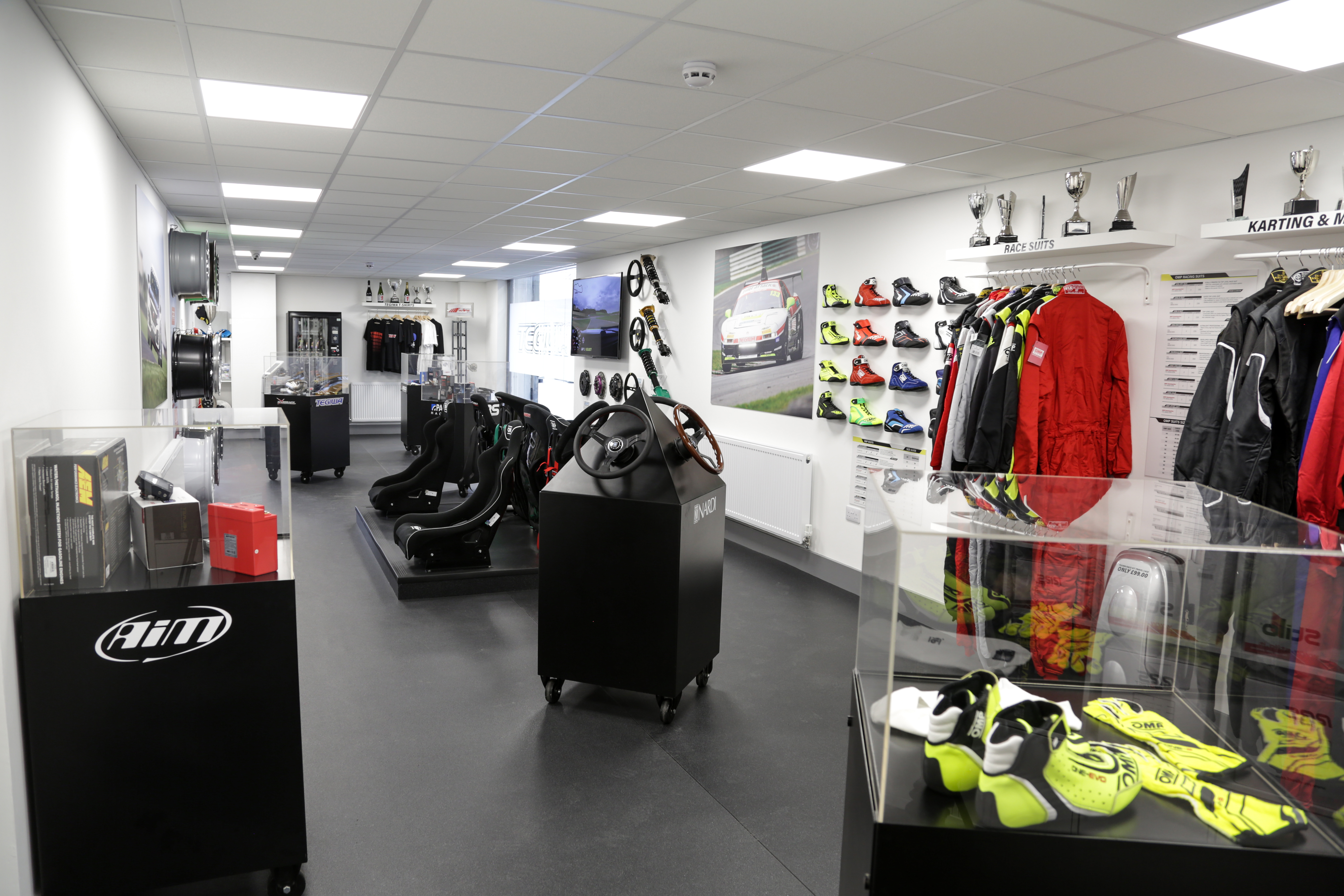 Spencer got busy on YouTube once again, kicking off our unboxing series with the popular Tegiwa Carbon EP3 airbox, closely followed by the awesome Alien Zadrotti Sim Racing Pro Pedals.
For the first time in a long time, we only added the one major brand to our website in the form of Fire Safety Stick. An innovative new product that's portable, lightweight and an easy-to-use fire extinguisher that is compatible with all types of fires!
April
Although social distancing and a face covering was mandatory, we were delighted to be able to open our showroom back up again!
We joined in with the April fool's fun and shared an image of our DC5 looking slightly worse for wear after a smash in its racing days. However, we soon updated our social media with a picture of the ex-BTCC racer tucked up safely in our workshop, much to the delight of many of the fans out there!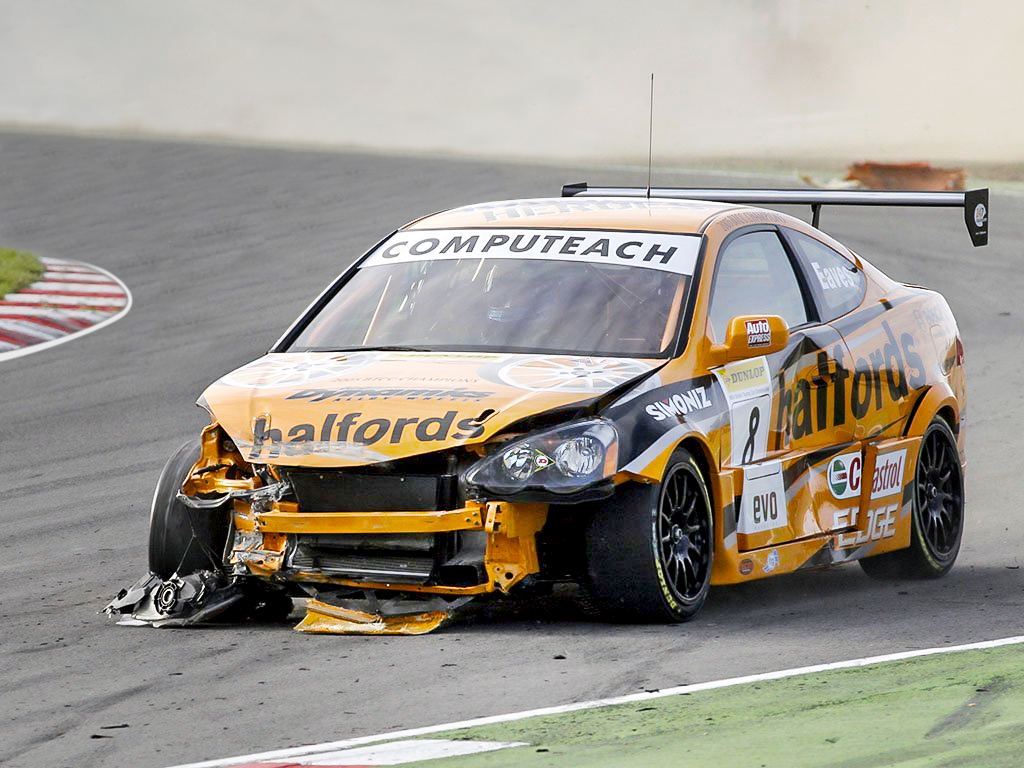 One of the most exciting announcements of the year dropped in April, as we unveiled our new for 2021, Tsuki Honda NSX. With a completely fresh K24 engine, C38-R supercharger kit and a bespoke Itasha inspired livery, Tsuki was certainly ready to turn a few heads as we got ready to head to Cadwell Park for the opening round of Time Attack.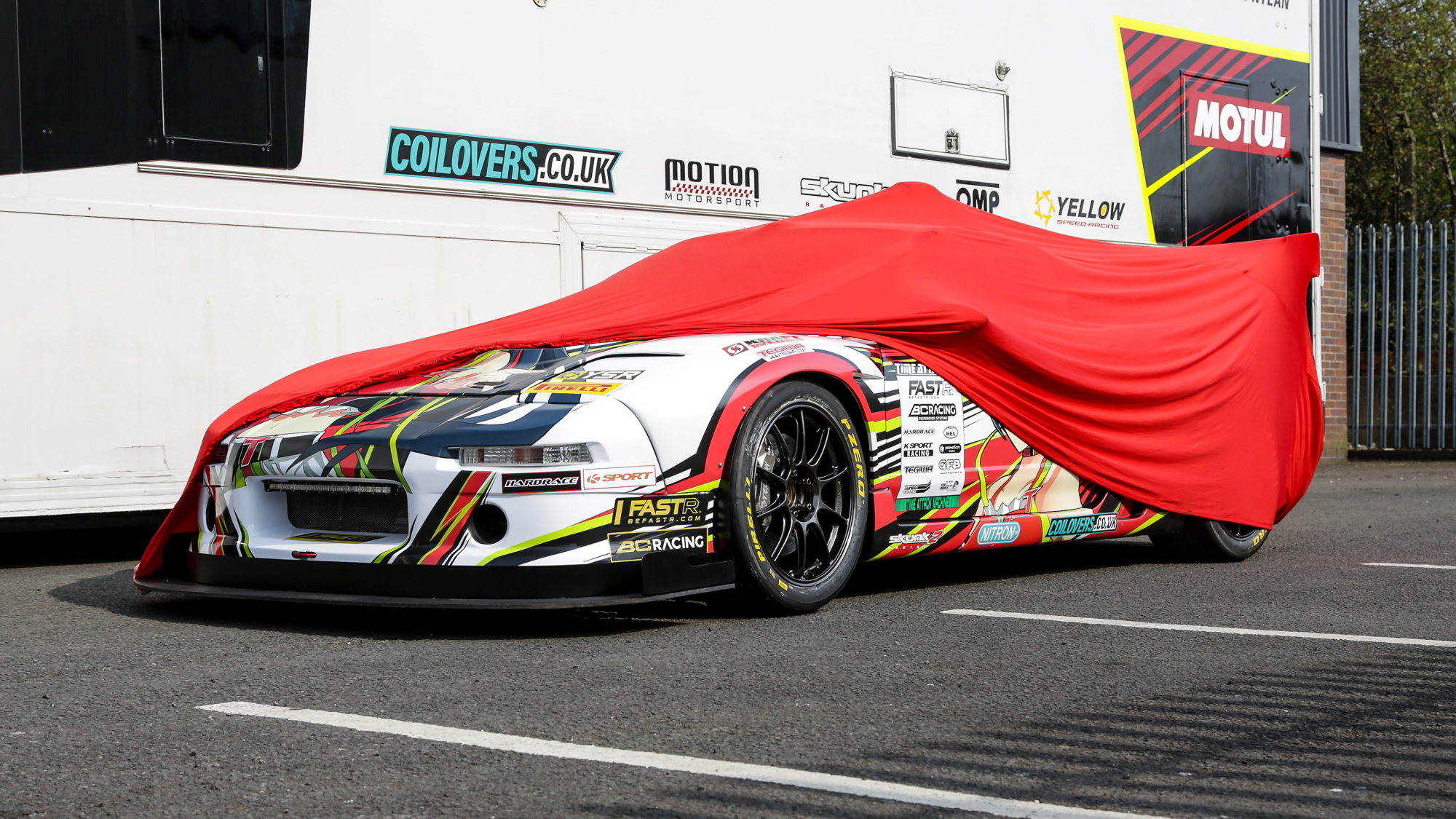 Tegiwa HQ was graced with the presence of YSR sponsor and BDC Pro driver, Adam Simmons and his awesome LS3 swapped BMW Z4 drift car. Adam came in all guns blazing, putting his Z4 through its paces and showing off what it can do best by shredding some rubber and performing some mega donuts.
Silverstone proved to be a popular destination for many during April, as we headed to the Northamptonshire based circuit, not once, but twice for the Tegiwa Type R Trophy pre-season test day and the opening two rounds. Packed with a huge 31 car grid line-up and featuring two 15 minute bumper-to-bumper racing, this certainly wet our appetite for the season ahead.

April also saw suspension giant, Verkline welcomed onto our website. Their extensive catalogue of products includes subframes, wishbones, suspension links, top mounts, bushes and gearbox mount for a wide range of applications.
Not often is it that you see discount available on our website, but when there is, it's extremely popular. Our Easter sale saw 15% off selected brands and 10% off everything else with many taking full advantage of getting some go faster bits at a discounted rate.
May
We kicked off the month of May by giving 2 of our main brands a complete overhaul. We updated legendary Japanese tuning brand HKS, closely followed by Skunk2 Racing.
It wasn't just new brands and products that were new at Tegiwa HQ during May either. Our latest recruit to the ever-growing Tegiwa Team saw Eddy join the customer service team alongside Thaine and Jim.
May finally saw all of Mike's hard work come to fruition with the completion of his EK race car now complete. No sooner had we revealed his eye-catching creation than we were returning to the track for the opening round of Time Attack. We headed to Cadwell Park with Tsuki and Mike's Civic EK and saw outstanding performances from both Mike and Luke with both claiming victories in Round 1!
June 
June was a traumatic month at Tegiwa in terms of racing, with Tsuki suffering a complete engine failure just a week before rounds 2 and 3 of Time Attack. However, the guys at BourneHPP came to our rescue and managed to put us together a completely fresh engine with just a 1 week turn around but unfortunately it just wasn't mean to be as we ran into more engine problems on just our third lap at Brands Hatch. Fortunately, we'd taken our BTCC DC5 as backup, so it was amazing to see that make an appearance once again and help Luke to pick up a steady haul of points.
Mike also had another successful weekend, securing two second places finishes!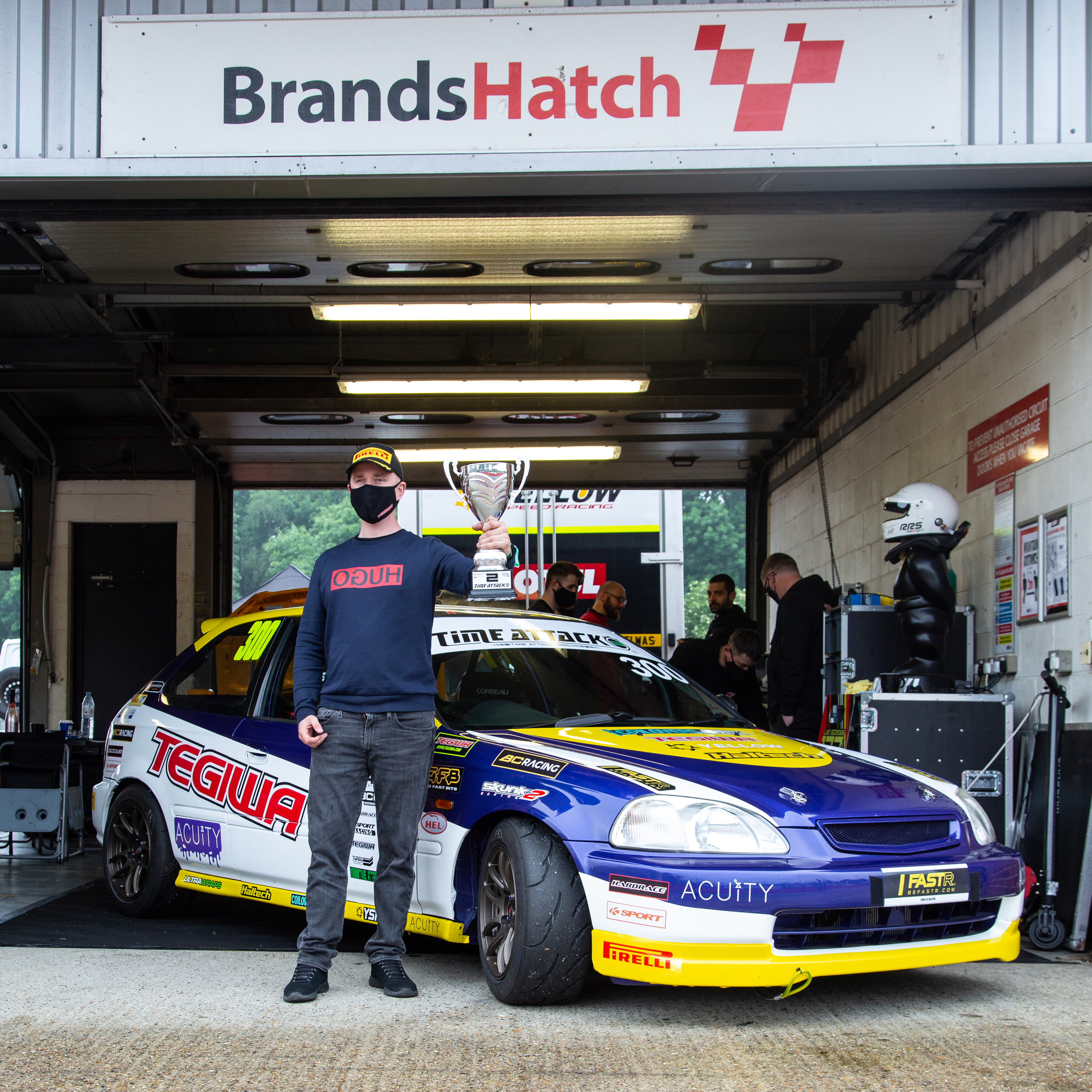 The GR Yaris was still grabbing all the headlines in the automotive world, and it wasn't any different at Tegiwa either. We were constantly listing new products for it daily and June saw big brands like Airtec, HKS and Ferodo developing industry leading products for the GR too.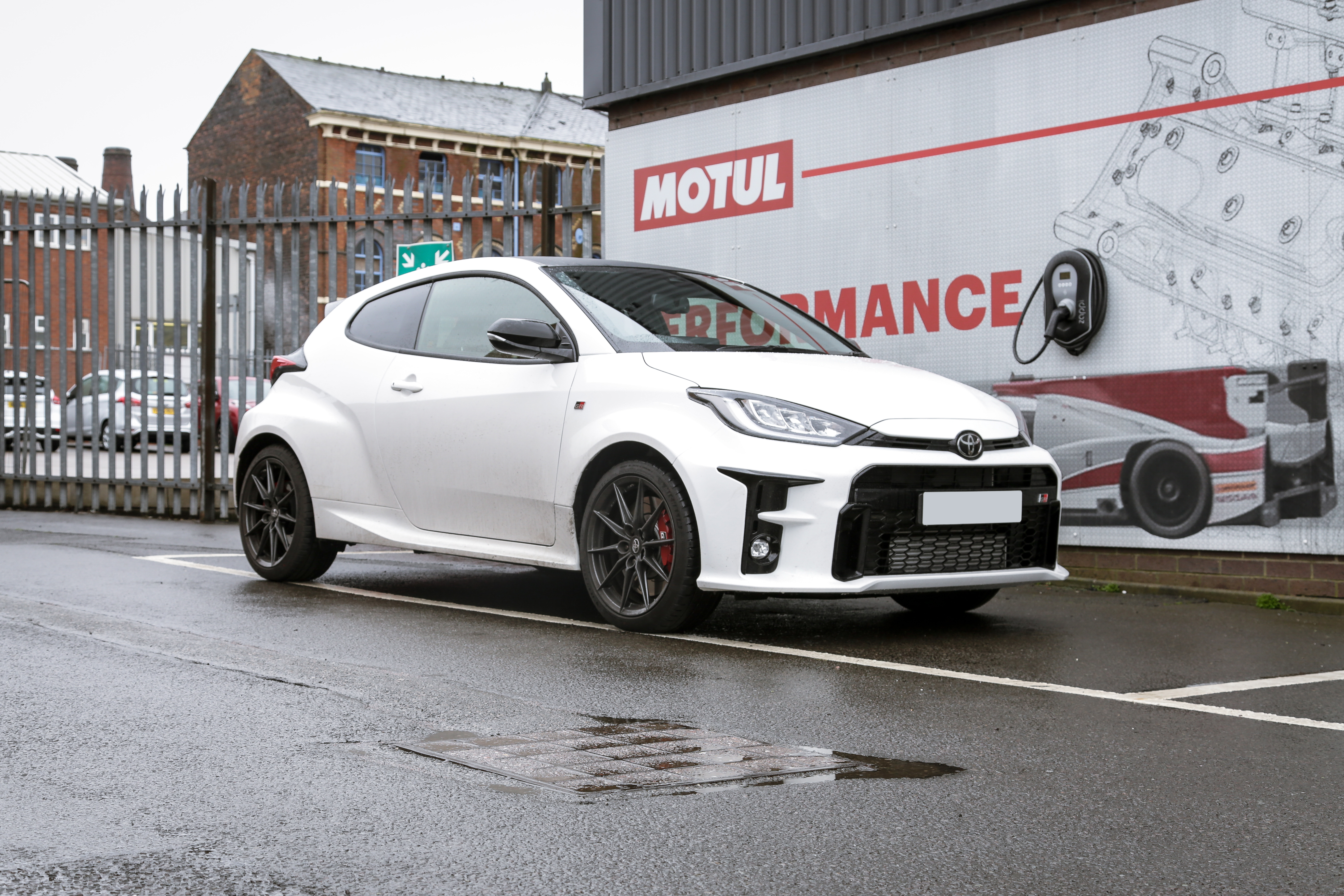 We also gave 3 iconic brands a refresh too starting off with leading suspension brand Ohlins. This was closely followed by Fujitsubo and OZ Racing.
July
It wasn't just the Tegiwa Imports website that got treated to some TLC during July. The Yellow Speed Europe website got a complete refresh, making it easier than ever to find the right coilovers and big brake kit for your vehicle.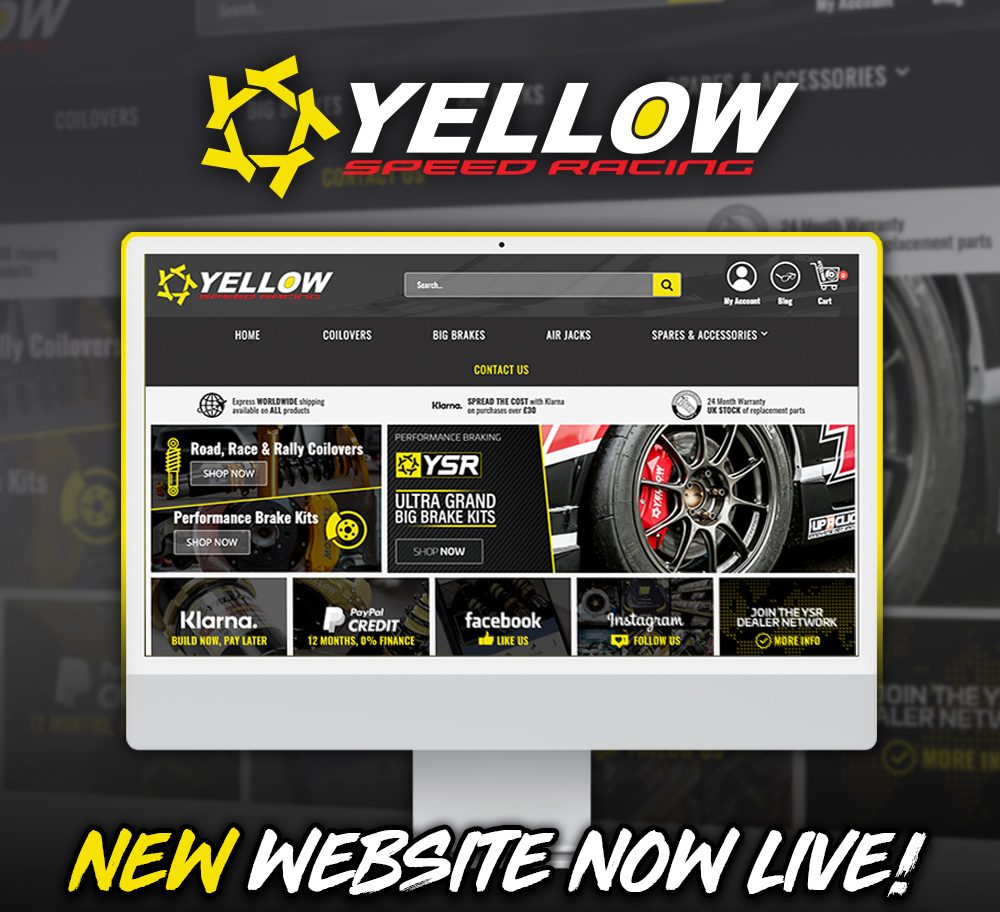 That wasn't all though as we also acquired the rights to Takata Racing Store, the only place to get your Genuine Takata Merchandise. We built a brand-new website that features a vast array of merchandise such as clothing, stickers and accessories too.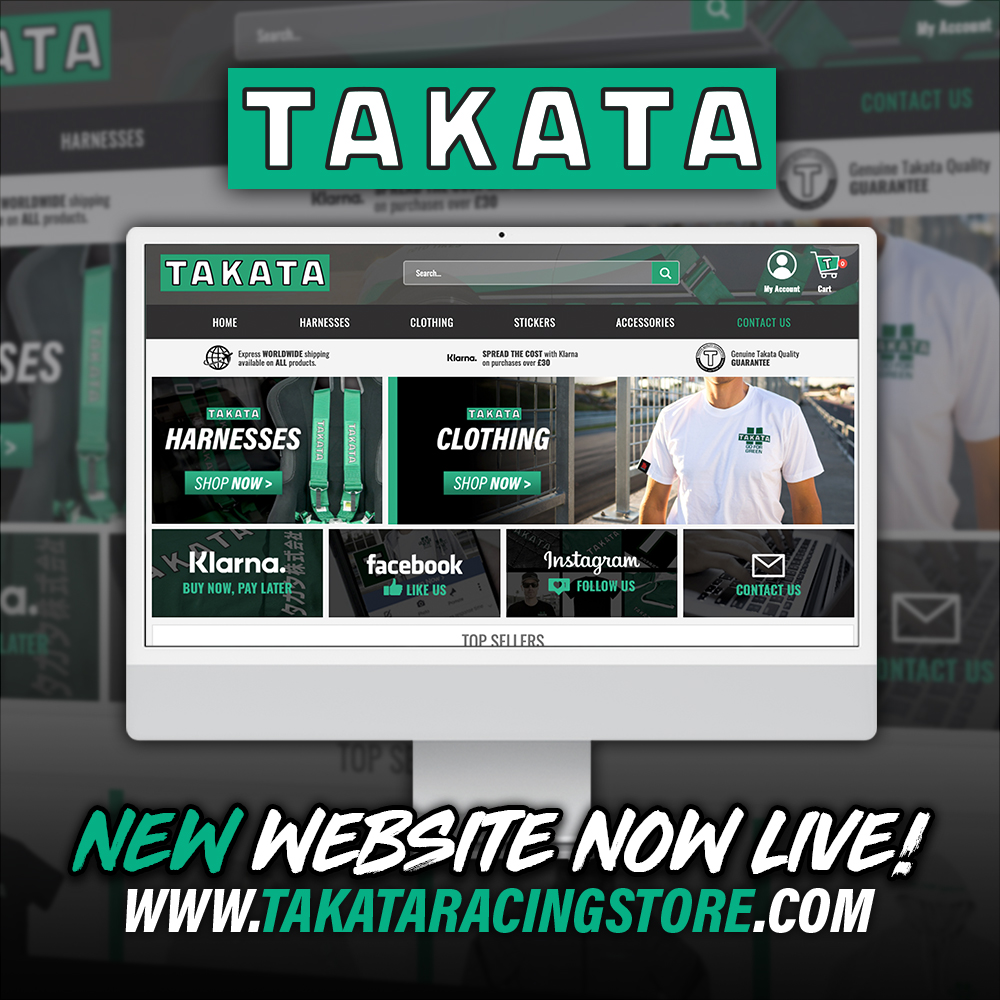 We headed back to our local circuit, Oulton Park, for round 4 of Time Attack. Things just weren't meant to be for Tsuki as it was still plagued with issues that meant that it wouldn't make an appearance. However, we still had Mike to cheer on who put in a tremendous performance in the July heat to bring home a third-place victory.
That wasn't the only motorsport action during July though, as we were kindly invited to Teeside Autodrome by Adam Simmons to attend the British Drift Championship media day. Not only were we able to get out with Adam for some LS3 powered passenger laps, but Adam also kindly let Luke get behind the wheel of his pro drift car too!
August
August saw us climb over the halfway point of the 2021 Time Attack Championship as we headed to the most picturesque circuit in the UK, Anglesey. This was the first visit to the spectacular North Wales since 2012 and many drivers, including Mike, were relishing the opportunity to drive it!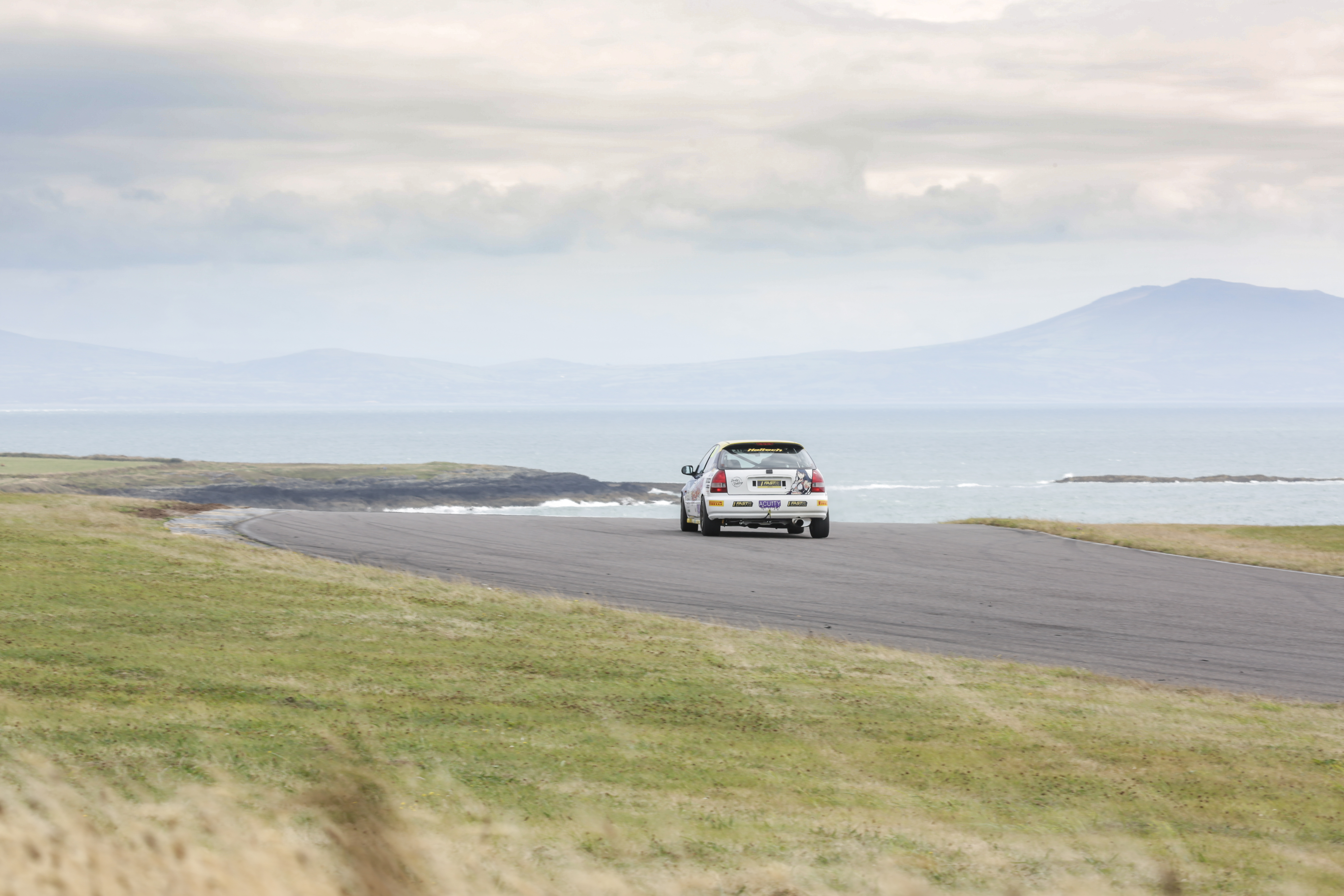 Mike took home a second-place trophy for his efforts and another decent haul of points too.
We finished off the month with our Summer Sale which gave you guys a chance to grab some go faster bits at a bargain price. We received over 400 orders during that weekend, which kept the lads in warehouse extremely busy.
September
During the month of September, we unveiled our latest addition to the Tegiwa fast fleet, the first since 2019! This came in the form of a Civic FN2, built specifically for track duties, we wasted no time in putting it through its paces back at Brands Hatch at Go Japan for round 7 of Time Attack. Mike had an eventful time with his EK making friends with the barriers on the outside of Paddock Hill. Nevertheless, he fought back and claimed his first proper victory of the season!
Not only did we have the 2 Tegiwa cars providing plenty of action on track, but we had our first trade stand of the year too. Our Integra DC5 was on display which unsurprisingly went down a treat and drew in the crowds.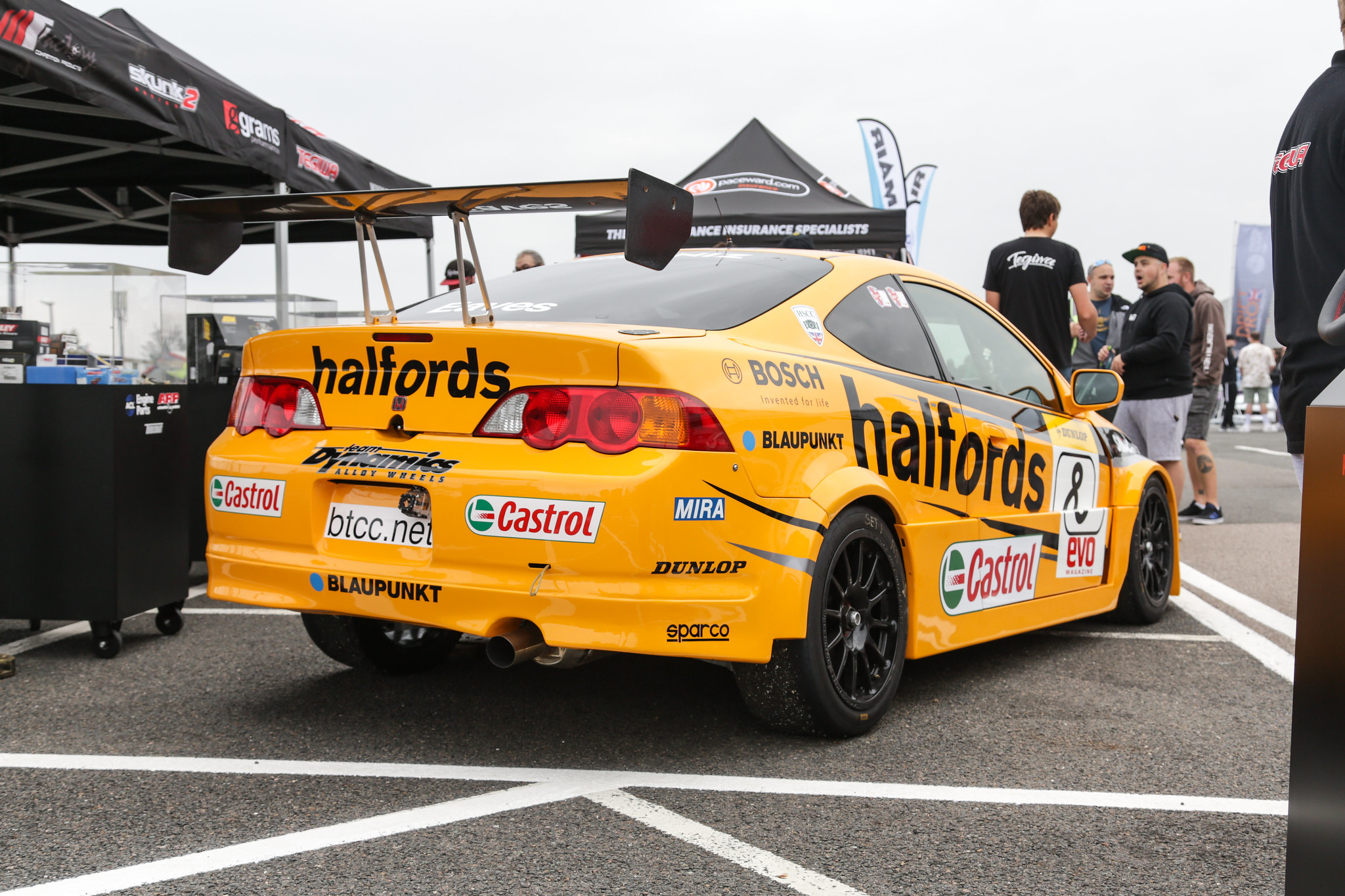 We followed on from our first K-Series drop-in cam test, and compared them to the Skunk2 Racing Ultra 1 Camshafts, Pro Series XP Valve Springs, and Titanium Retainers, courtesy of Skunk2 Racing. This enabled us to test this camshaft and compare the results to our last set of tests!
We also welcomed back the VTEC Junkies to Tegiwa HQ as well as welcoming SPL Suspension Parts onto our website.
October
October finally saw the test that many of you had been waiting for, the Ultimate Track Day Tyre Test. We put some of the fan favourites through their paces at Oulton Park to see how they compared against each other. It proved to be super popular, with the video quickly becoming our most watched ever on YouTube with just over 80,000 views!
The 2021 Time Attack season got wrapped up at Snetterton during October. Mike secured a 2nd place finish overall in the Pocket Rocket class whilst Tegiwa director, Luke Sedzikowski took the honours in the Pro 2WD class.
Away from the track it was fitting that we added Michelin tyres onto our website during this month too as we geared up for our biggest sale of the year, Black Friday.
November
We had a major announcement to make during the month of November, our ground-breaking new website, alloywheelshop.com! Bringing you a vast array of aftermarket wheels from the biggest brands in the industry including BBS, Enkei, OZ Racing, Rota, Rotiform, Vossen and many more. We spent endless amounts of hour developing this website with a user-friendly experience at the heart of its development.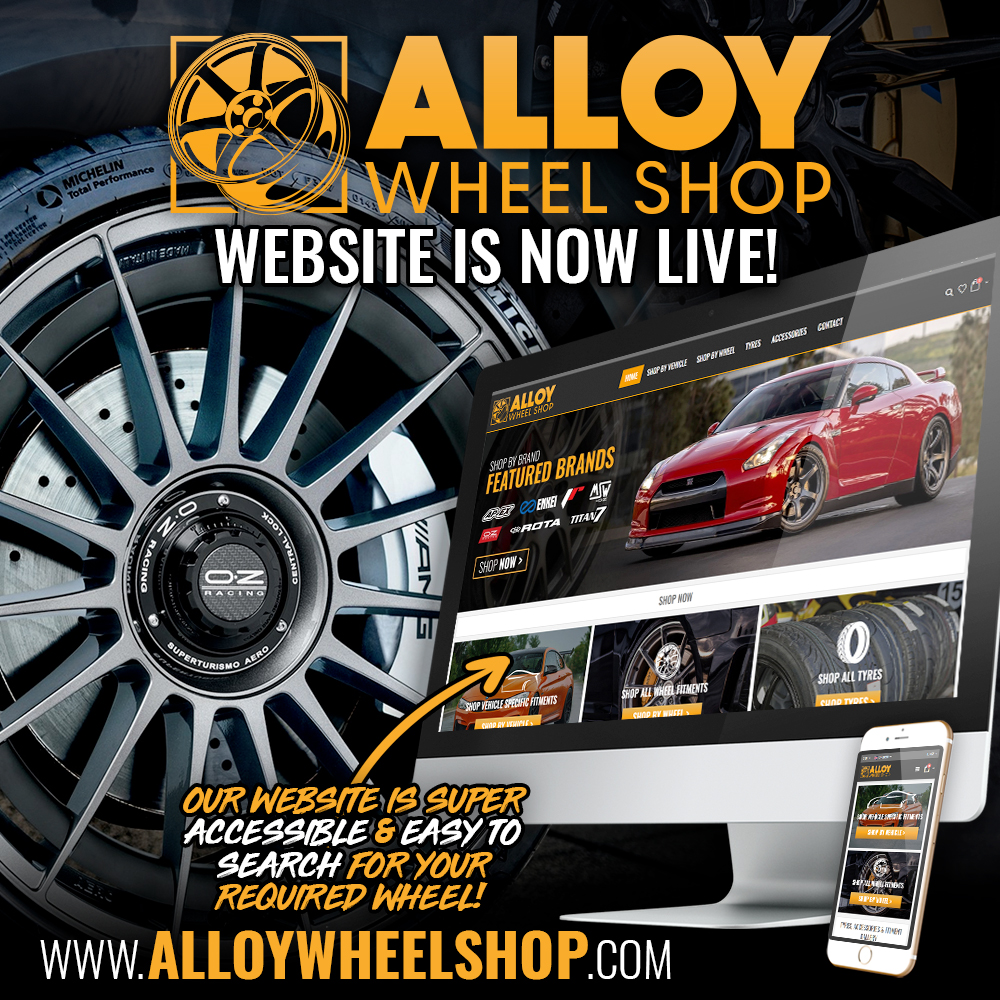 Black Friday, our biggest sale of the year went live, with up to 75% off RRP. As always we were super busy as the orders kept coming in throughout the 2 week long sale period.
December
Our renowned 25 days of Christmas sale returned, following straight on from our Black Friday discounts.
We also spent a couple of days before the Christmas break testing several different GR Yaris exhausts. Work is still well underway on this in the editing suite, but keep your eyes peeled on our YouTube channel for early January when this goes live!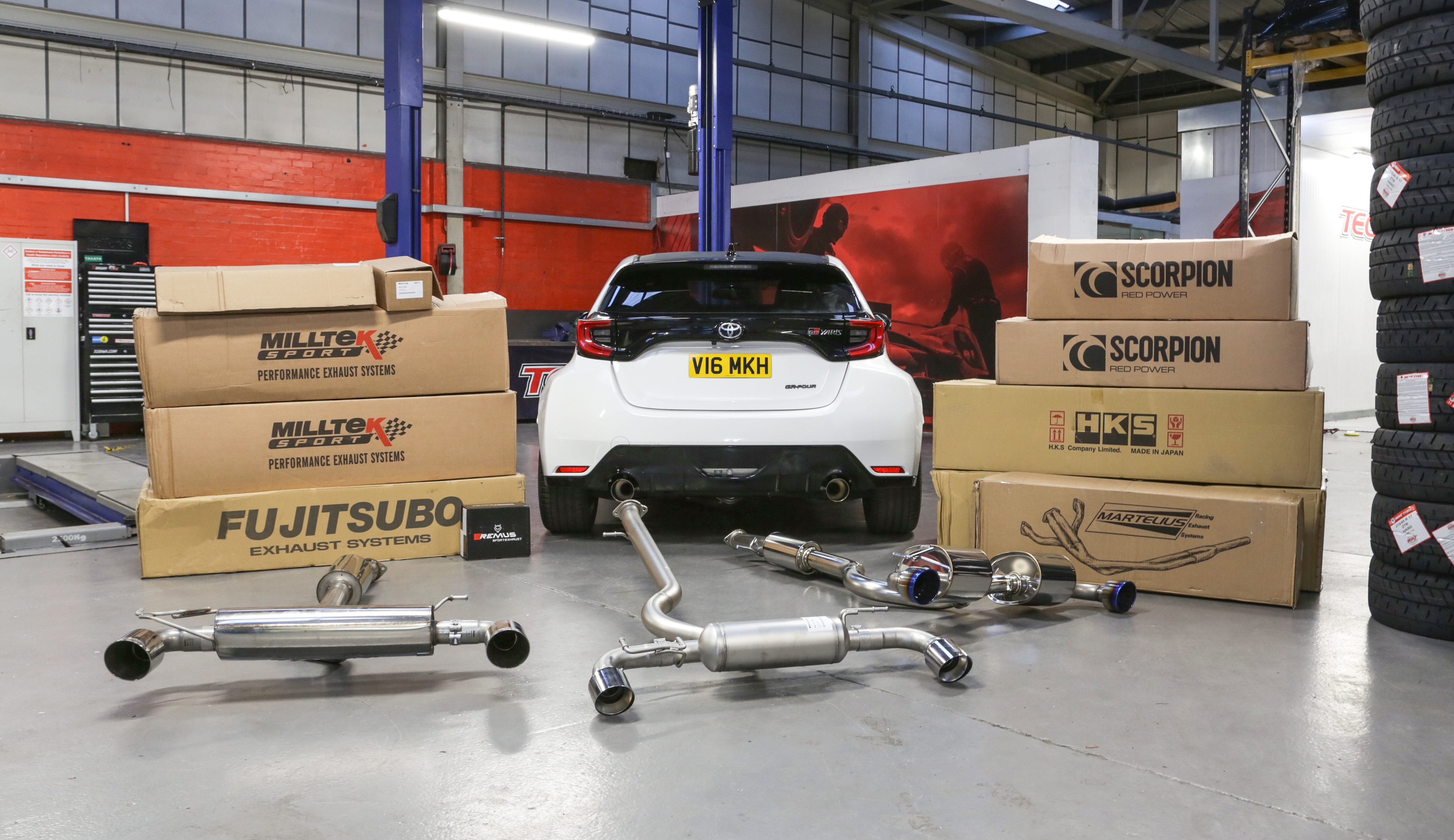 As we continued to push the GR Yaris market, we set about listing a vast array of OEM parts. From new badges to timing chains and pretty much everything in between our Genuine Toyota range will only continue to grow from this point forwards. Expect to see a lot more in 2022!
---
What have we got planned in 2022?
2021 has been as busy as ever with the addition of several industry leading brands and 2 brand new websites! We're super excited to see Alloy Wheel Shop expand and have an awesome announcement lined up in early 2022.
Expect to see more tests carried out in the new year, hopefully we'll be bringing you a second version of the Ultimate Track Day Tyre Test too! As always, let us know if there's a particular test or guide that you'd like to see happen and we'll do our best to make it work.
We're pleased to say that Tsuki, our beloved Honda NSX, will be back from the guys at BourneHPP in 2022 after a bespoke engine build. This is super exciting and something that we can't wait to share with you guys! Watch this space as all we be revealed on our 2022 Time Attack competitor soon.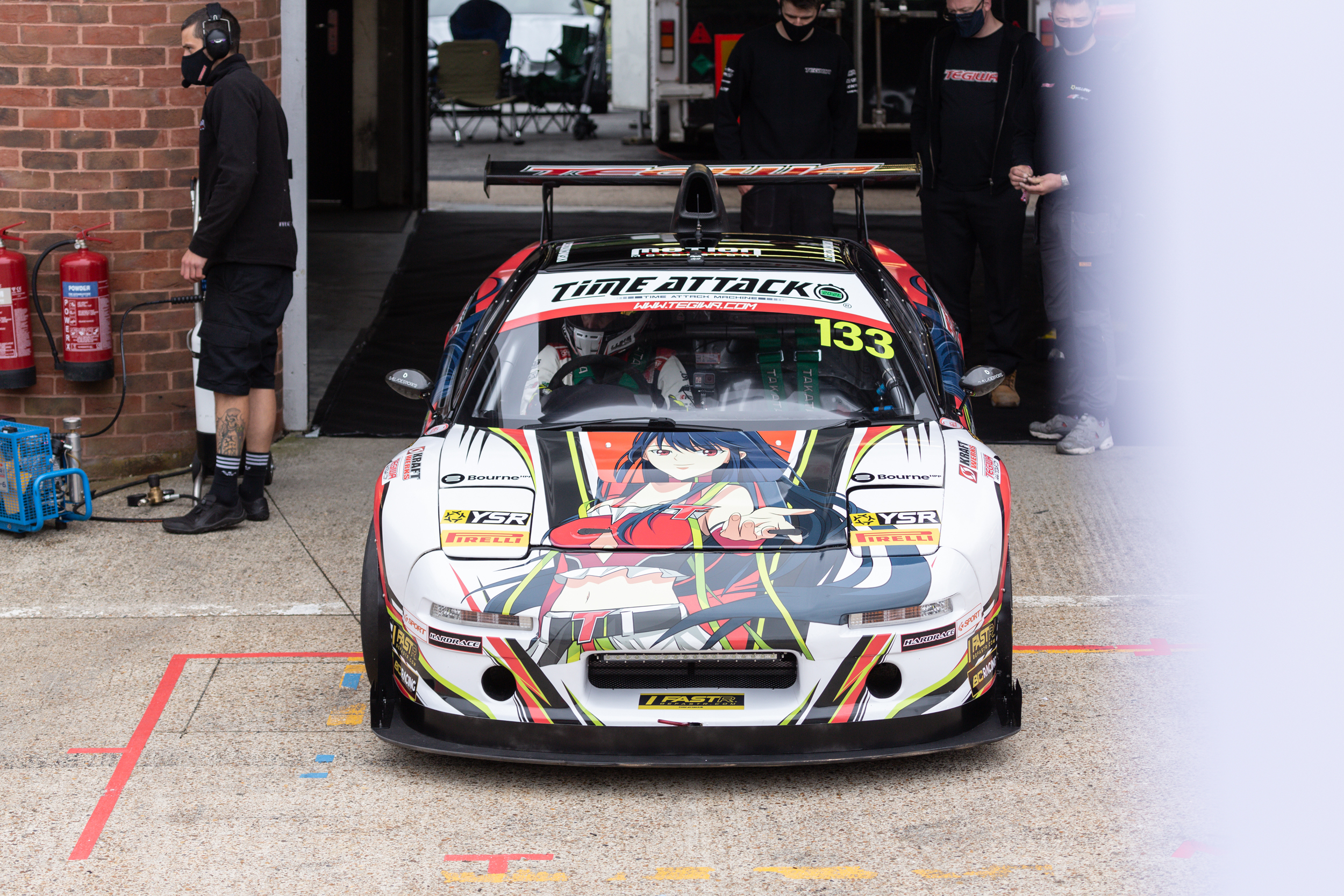 Finally, we'd like to say a huge thank you to all of our customers and followers this year. The Tegiwa Team would like to wish you a very happy new year and we look forward to seeing you in 2022!