Time Attack 2021 – Oulton Park – Round 4
This weekend saw us return to our home circuit in the lovely Cheshire setting that is Oulton Park. After what turned out to be a less than ideal situation last time out at Brands Hatch with Tsuki, we were hoping to put those issues behind us and strive forwards with the 2021 season. However, with continued engine trouble in the test day prior to the race weekend, it was apparent that our NSX wouldn't be making an appearance in the foreseeable future.
As disappointing as it is for us to not see Luke behind the wheel of the NSX, we still had our other half of the Tegiwa Racing team to get behind and support, in the form of Mike Birch and his K20 powered Civic EK.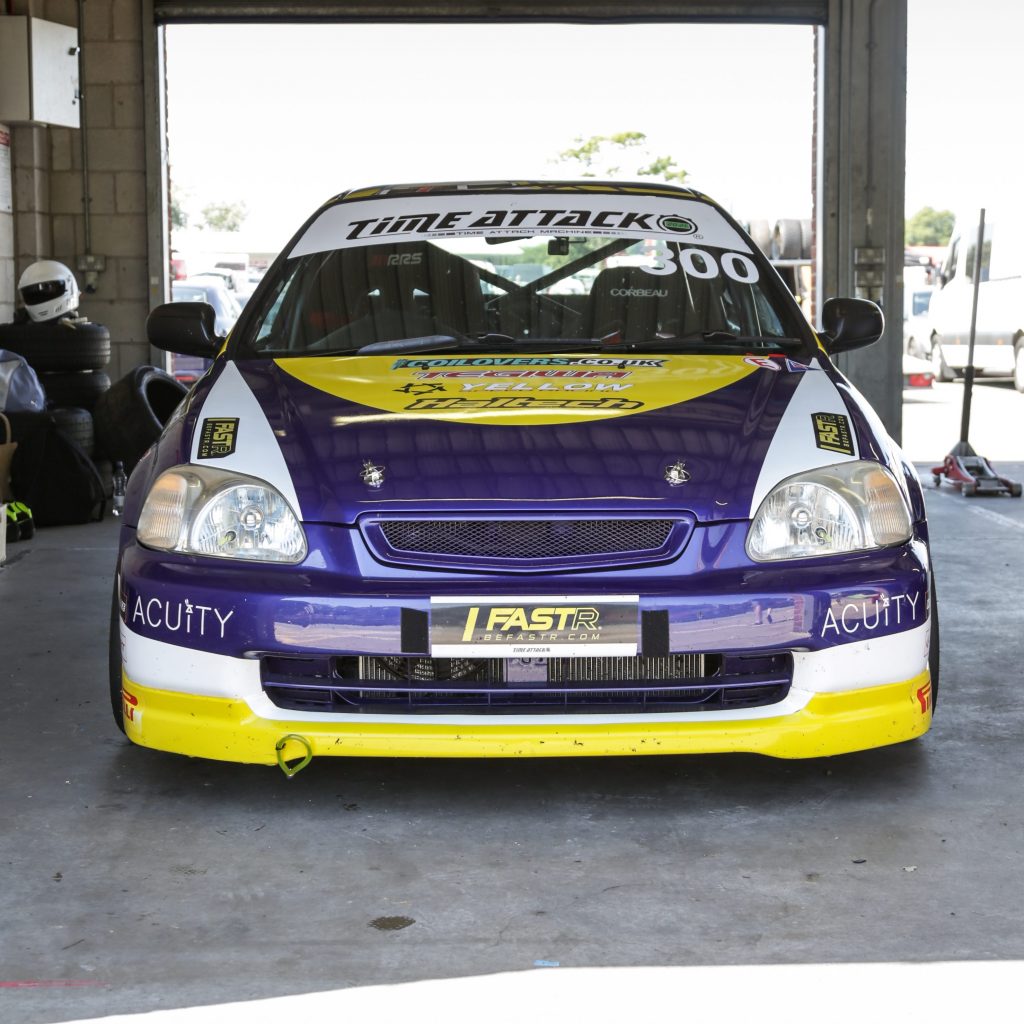 With an already stellar performance in his first, full, novice season, finishing no less than 2nd in each outing already, Mike was keen to put on a display at his local track in front of his friends and family. His Civic had recently been treated to a couple of upgrades with the installation of Skunk2 Ultra 1 Camshafts and an uprated Titanium valve train too, whilst an increase to 9,000rpm meant that Mike could now benefit from a broader power band.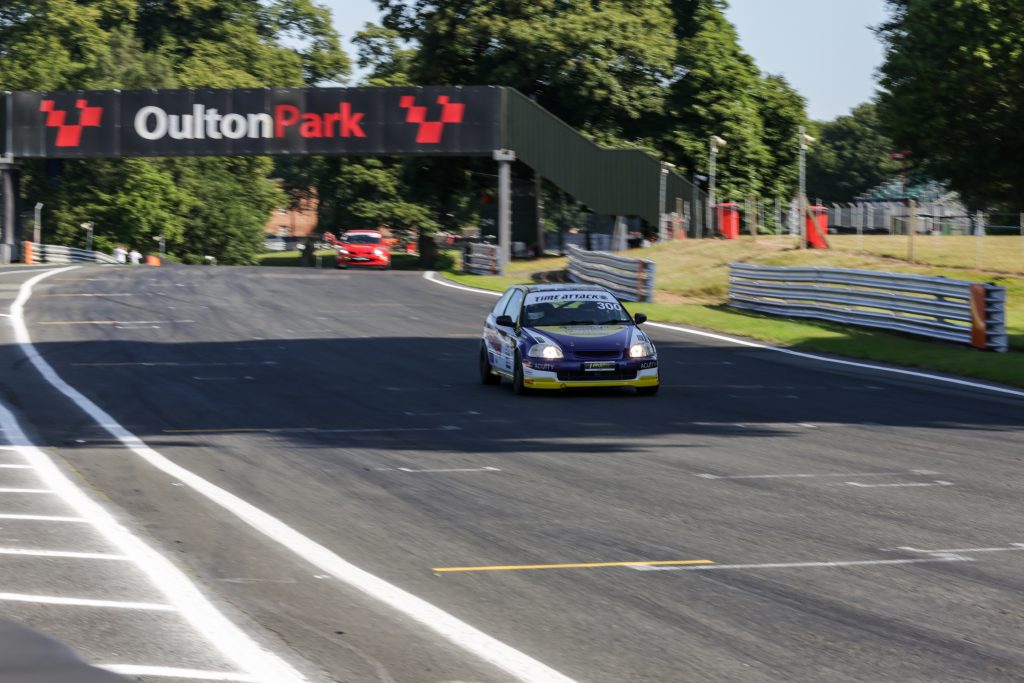 Warm Up
With the day set to be blisteringly hot, round 4 of Time Attack was going to be a challenge for both machine and driver in the testing summer conditions. Mike kicked things off in the warm up though by setting the pace and topping the timing tables overall with a time of 1:39.195. This saw Mike finish half a second ahead of Paul Waddington, who was in the driving seat of the fan favourite K20 Ford Fusion which had recently been built again after its race ending crash at Brands Hatch last month.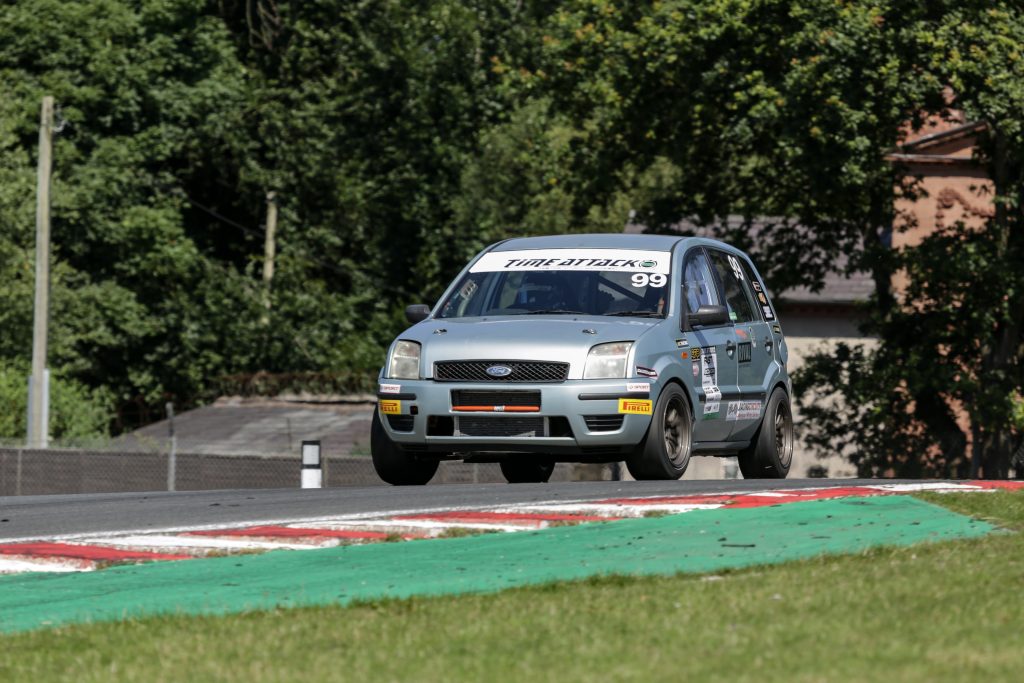 Practice
The practice session soon came round, and the temperatures were slowly creeping up to the high 20 degrees. I can only imagine that the cars were like sweatboxes, and can't have been a pleasant experience for the drivers to be in. Mike put in another 9 laps, the most of any driver throughout the session and managed to shave another 3 tenths off his fastest lap with a 1.38.877, placing him just behind the Saxo of Andrew Kime.
Qualifying
Heading into the points scoring session of the qualifying round, and with temperatures now well above 30 degrees, tyre performance was of paramount attention. Careful not to keep the hammer down for too many laps as the tyres would overheat, Mike put in the fastest lap of his day with a 1.38.870. Enough to secure second place in his class and picking up 4 points for his championship venture.
Final
The final session of the day was now ready to get underway. Mike was now struggling for front end grip, especially on the left-hand side of the car, which made the car feel very different compared to the previous sessions. This reflected in his time, with a 1.39.030 proving to be the best time Mike was able to conjure up in the final. Still a solid performance and enough to earn Mike a 3rd place trophy for his efforts, as well as a decent haul of points heading into round 5 at Anglesey next month.
Before we head over to the Welsh circuit in August, Mike will be returning to a staggered tyre setup with 225 wide tyres up front to improve front end grip. He'll also be on a mission to put the Civic on a diet with an end goal of 1,000kg. We can't wait to get behind Mike at Anglesey and hopefully see him bring home yet another trophy for his ever-expanding collection!