After a successful outing at Cadwell Park last month for the inaugural round of the 2021 Time Attack season, the Tegiwa team headed down south to Brands Hatch for an action-packed weekend of racing for rounds 2 & 3. After the disaster with our NSX last week and a speedy turnaround from the guys at Bourne HPP, we were hopeful that we'd be able to put our bad luck behind us and get back to winning ways in Tsuki, our much-loved Honda NSX.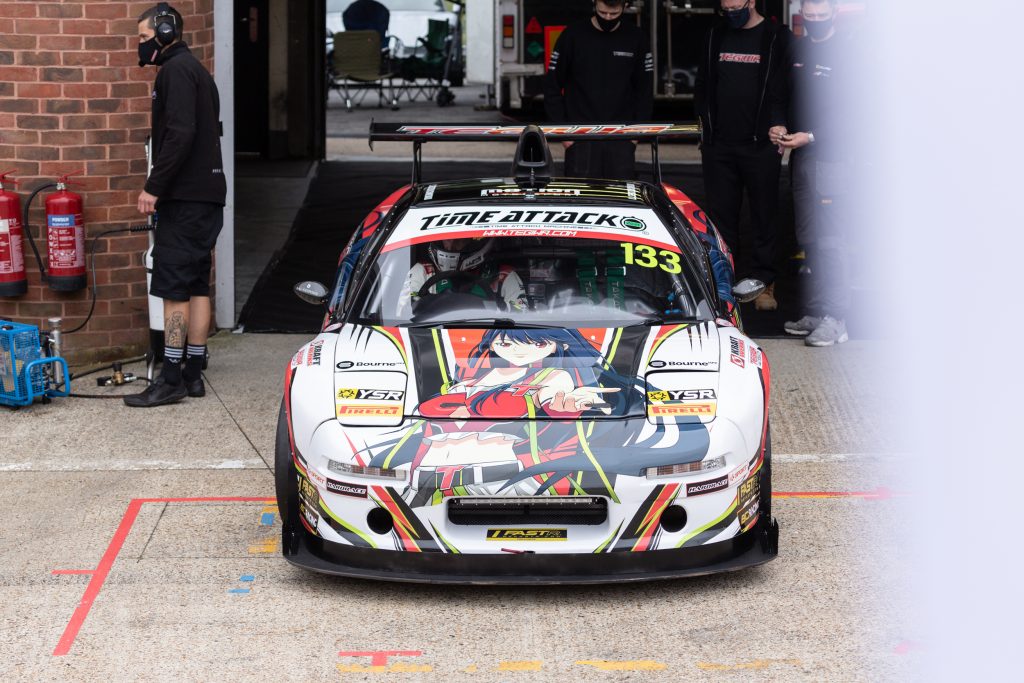 Round 2
With a couple of positive laps in the opening session of the day, things seemed to be going well for our driver Luke Sedzikowski who was piloting Tsuki. However, that swiftly came to an end as the NSX came flying down the pit straight, bellowing a cloud of white smoke behind it.
Luke promptly parked the car and was recovered to the pits for the Motion Motorsport and Tegiwa team to examine the damage. Although we weren't 100% certain of what caused the problem, the decision was made to retire the NSX from the event until further investigation can continue. Fortunately for us, we'd also loaded a back-up car in case of such an event occurring. The back-up car in question; our ex-BTCC Integra DC5.
With the DC5 being such an icon in BTCC history, there was certainly some excitement surrounding our garage that we'd get to witness the car back in action! It was a dream come true for Luke, who was eager to jump in arguably the most memorable works BTCC car from the era that he grew up in.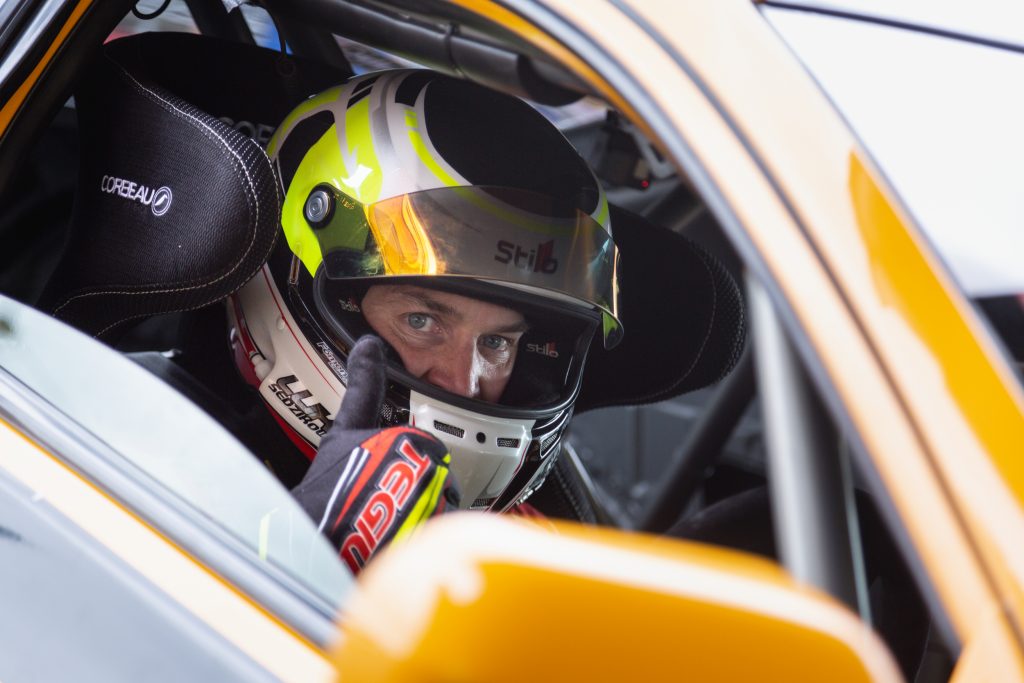 After only 10 minutes in the car previously, Luke wasn't prepared to take unnecessary risks and eased the car round the track, shaving tenths off his time with each passing lap. As a fan of BTCC and motorsport in general, it was a special moment seeing the car back in a competitive motorsport environment.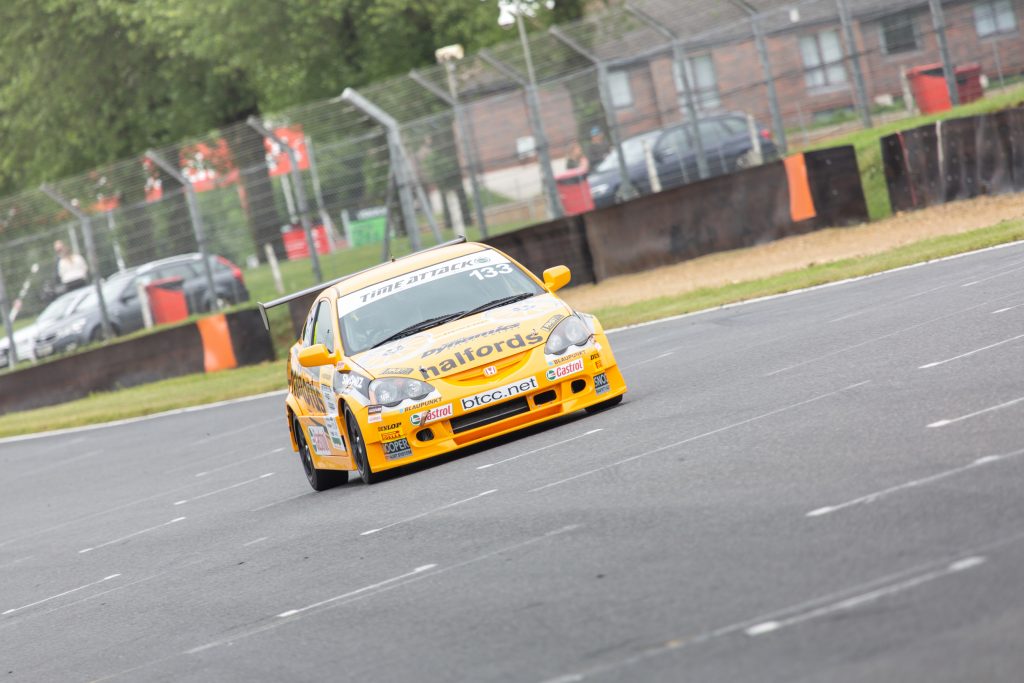 It was apparent that our run of bad luck still wasn't over though. As we attempted to start the car ready for qualifying, it simply wouldn't fire up, no matter how hard we tried. This brought an end to Luke's day and the team promptly set about finding the issue, which turned out to be a faulty crankshaft position sensor.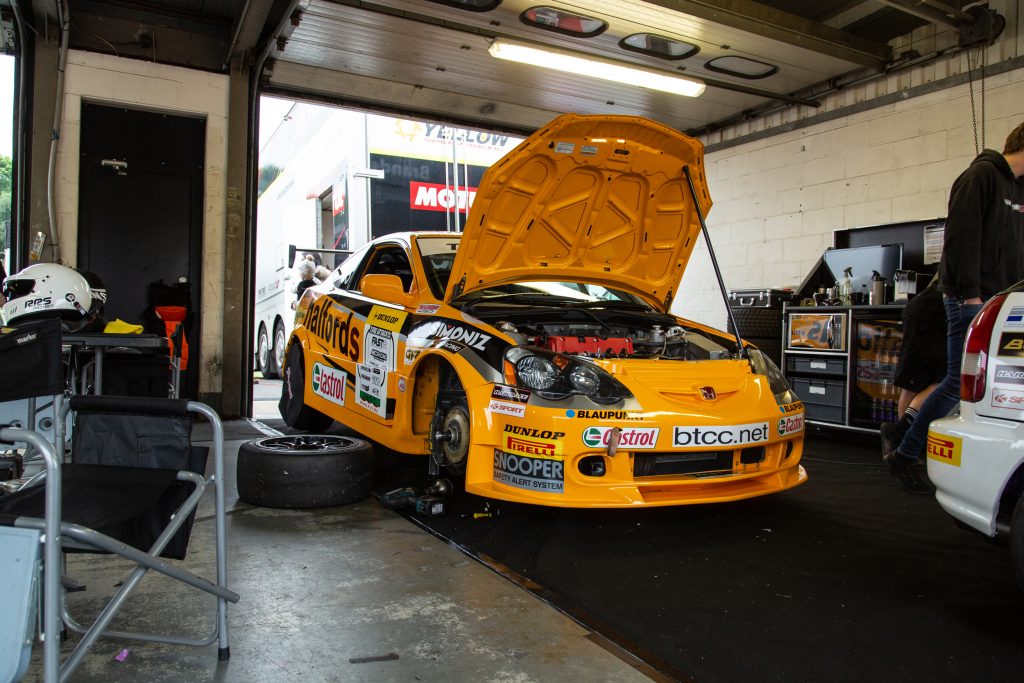 The DC5 is equipped with a very highly strung Neil Brown Engineering K20 race engine which means there's very few OEM K-Series parts on the car. We were super fortunate though as one of the guys from Bourne HPP owned an identical engine and was kind enough to give us the part that we needed. Not the day we were expecting, but at least we had a solution to get the car fixed and ready for round 3.
It was a different story for Mikey, our other half of the Tegiwa Racing team. His K-swapped Civic EK proved to be the ever-reliable steed and saw him set some consistent times throughout the day.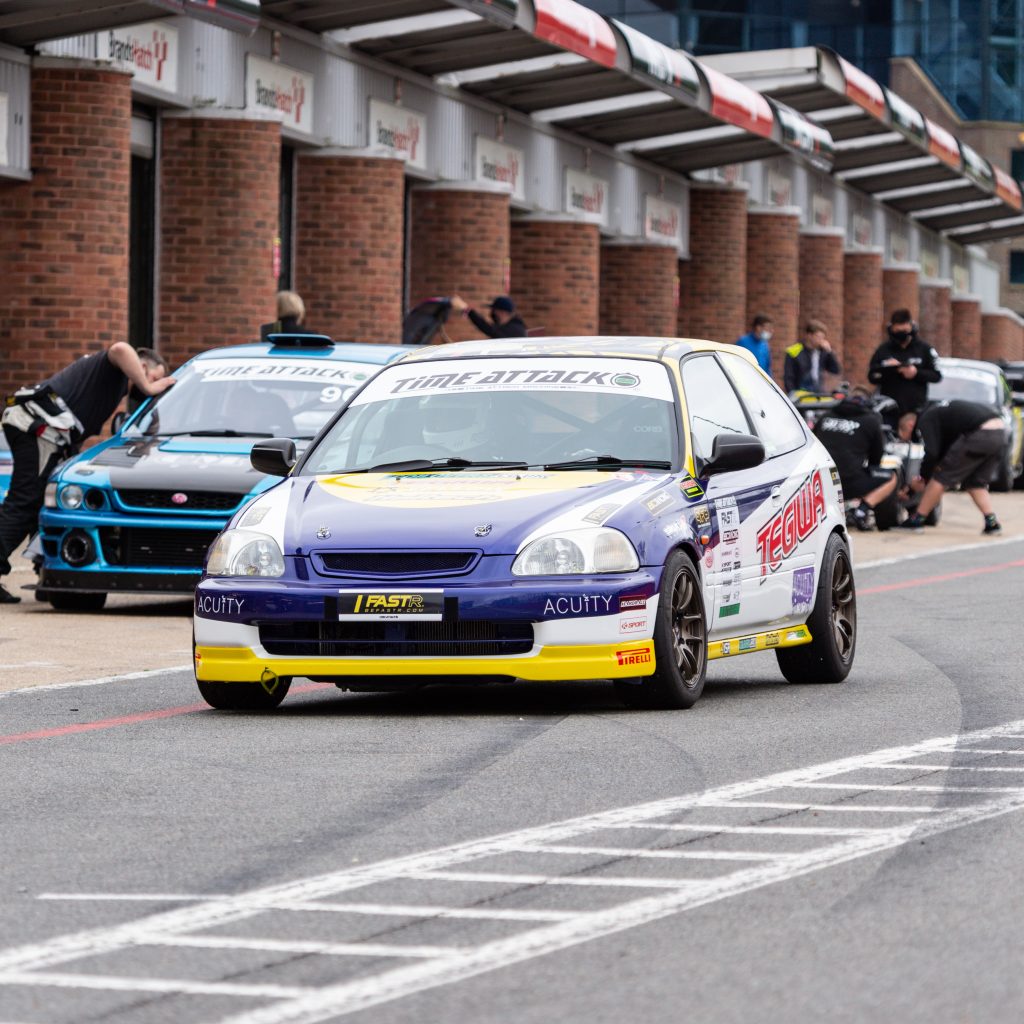 Always pushing hard and exploring the capabilities that the EK chassis has to offer, Mike always finds himself at the top end of the timings. With more and more seat time under his belt, Mike is proving himself to be a formidable opponent on the Time Attack grid!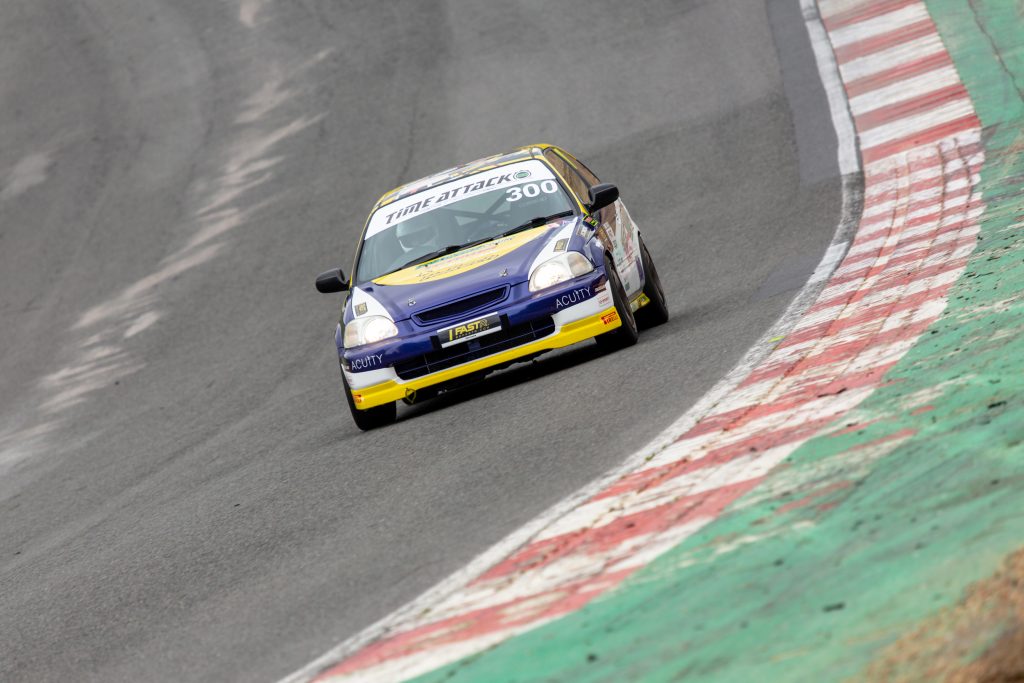 With 30 cars on the track at once, the tricky part for Mike was battling to get enough space to squeeze a fast lap in. Pedalling hard, Mike was consistently able to produce 55 second laps on the Indy circuit of Brands, finishing in 2nd place in every session. A fantastic result that left him just behind Andrew Kime in his purpose-built Saxo race car. It was great to see Mike on the podium again after his first win last month at Cadwell Park.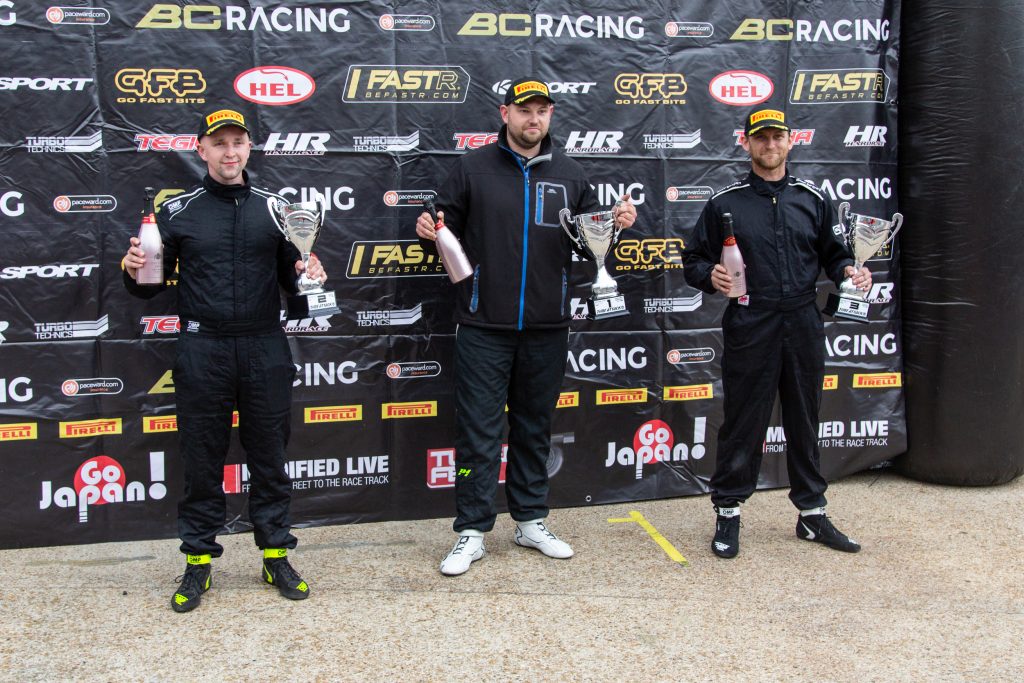 Round 3
It was an early start for the team to rectify the issues with the DC5, but they worked hard to get it resolved and the sound of the car firing into life was met by an almighty cheer from the Tegiwa team.
It seemed our luck had taken a turn by now and the Integra ran faultlessly for the remainder of the day. With some steady laps under his belt, Luke piloted the car to victory and was able to bring home a decent haul of points to keep our championship hopes alive. Round 3's victory comes by default as Luke is currently the only competitor in his class. Our main aim is to get the NSX back up and running and really give the rest of the pro classes a run for their money.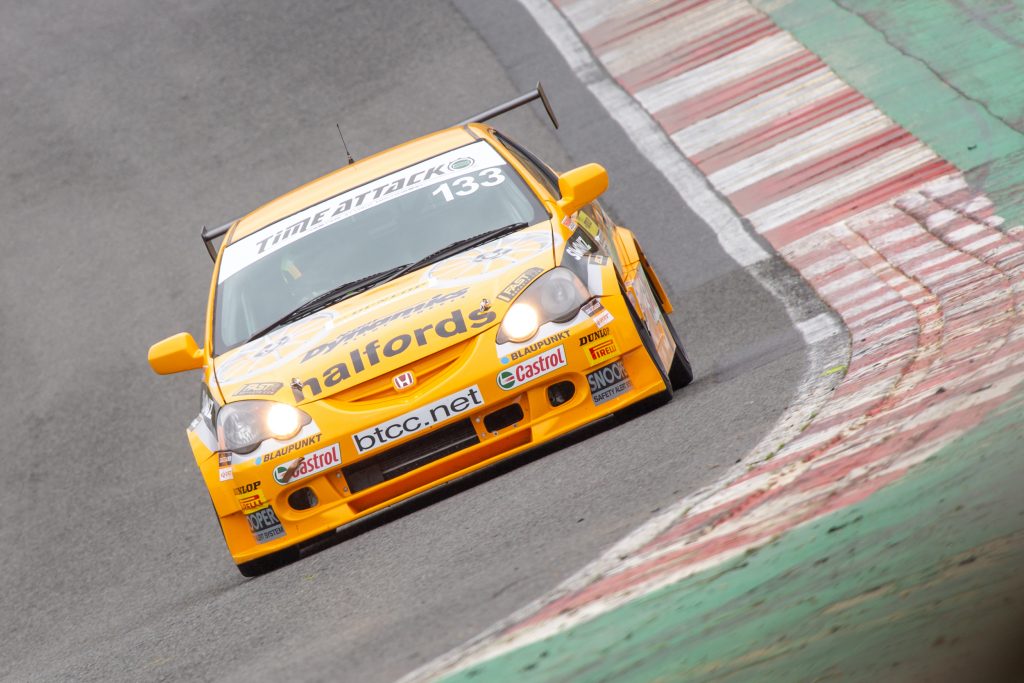 Sunday proved to be a more challenging day for Mike as a rear wheel bearing on his Civic had developed fault and pro driver Rob Boston was now behind the wheel of the awesome K20 Ford Fusion. Nevertheless, Mike got his head down and was able to continue pushing hard, not finishing outside the top 3 positions with each session that passed by.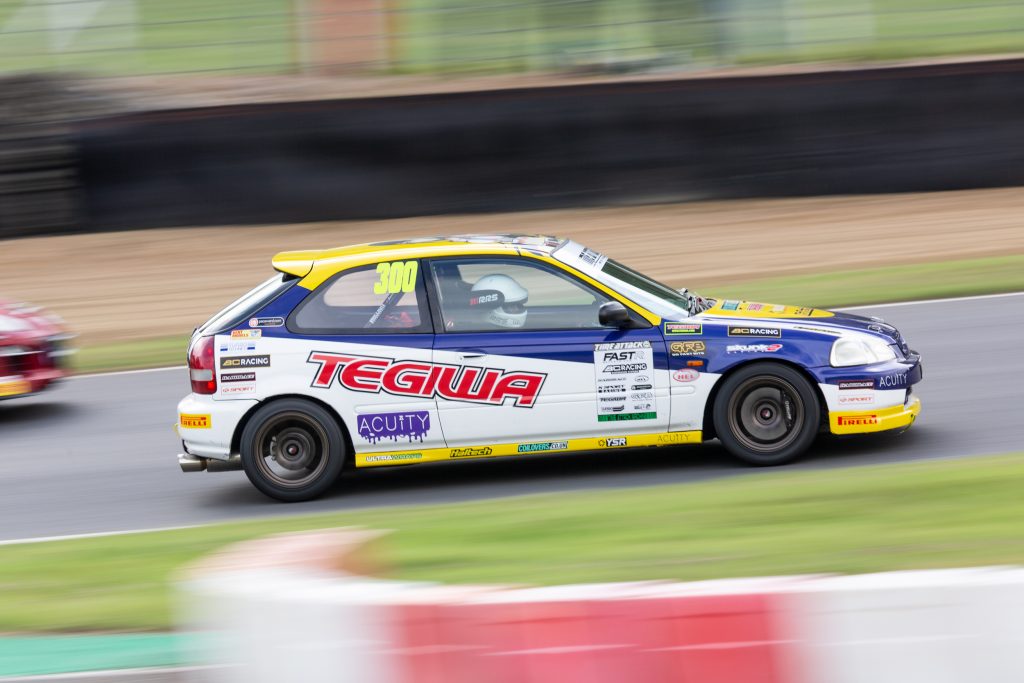 Unfortunately, a serious accident in the final session of the day bought an early halt to proceedings. However, Mike managed to put in a time of 55.511 that was enough to secure another 2nd place finish and add yet another trophy to his quickly growing collection.
What's next?
Ultimately our aim is fixing the problems that have hindered our season so far. With only a month to go before the next round we'll be going back to our roots and installing a K20A2 block. We'll then be able to mount the C38-R with a bigger pulley and restrictor which'll reduce the power down to around the 400 to 450 horsepower mark. It'll still be no slouch, and we'll still be able to take advantage of the incredible chassis that the NSX has to offer but without the issues of reliability that we've ran into so far.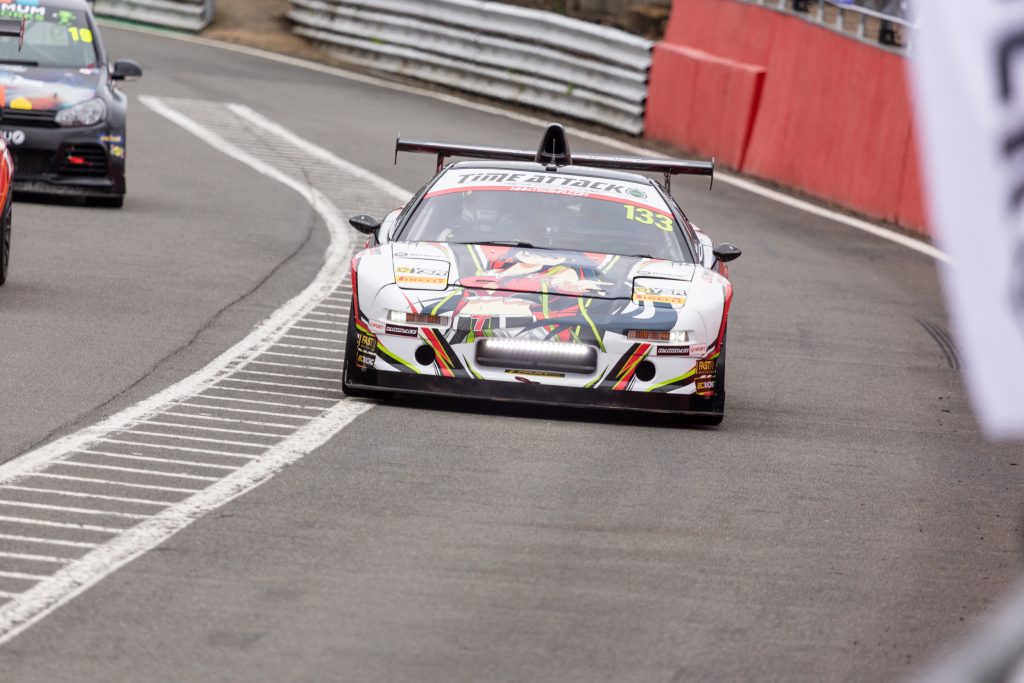 We'd like to fine tune our ABS setup too and develop the chassis even more by getting some seat time in prior to the next event. We also want to fix a few niggling issues that have hindered our season so far. Ultimately, our aim is to have a race weekend where we can focus solely on lap times and not worry about the car breaking. Watch this space for more updates!
The first issue for Mikey to sort is his wheel bearing. Once that has been put right, he'll be getting the car checked over and booked in for a geometry setup to make the most of his suspension setup. Hopefully, he'll get chance to install the Skunk2 Racing Ultimate cams for a steady hike in power. We'll be creating another cam test video for this which will follow on from our drop-in cam test, so stay tuned for that. Finally, Mike aims to strip some more weight out the car and end up below the 1,000kg mark.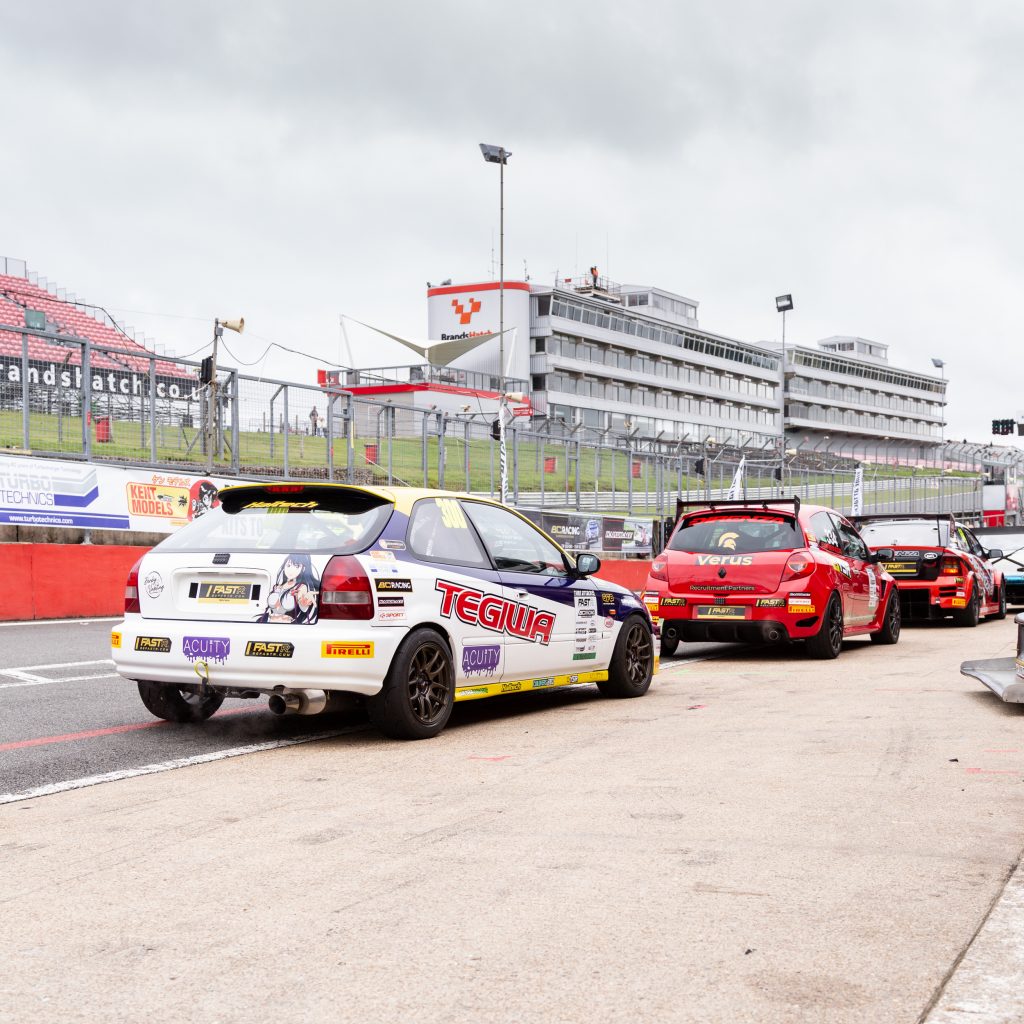 The next round of Time Attack takes place at our local track, Oulton Park, on the 17th July. We look forward to hopefully bringing you some more good news, later next month.