We've had a very busy September preparing Tsuki for her inaugural outing after being fitted with a Garrett G30-770 turbocharger. You can read all about Tsuki's new setup, here. Anyway, here's an overview of all the testing and development we've been through since the build, plus the first outing at Brands Hatch.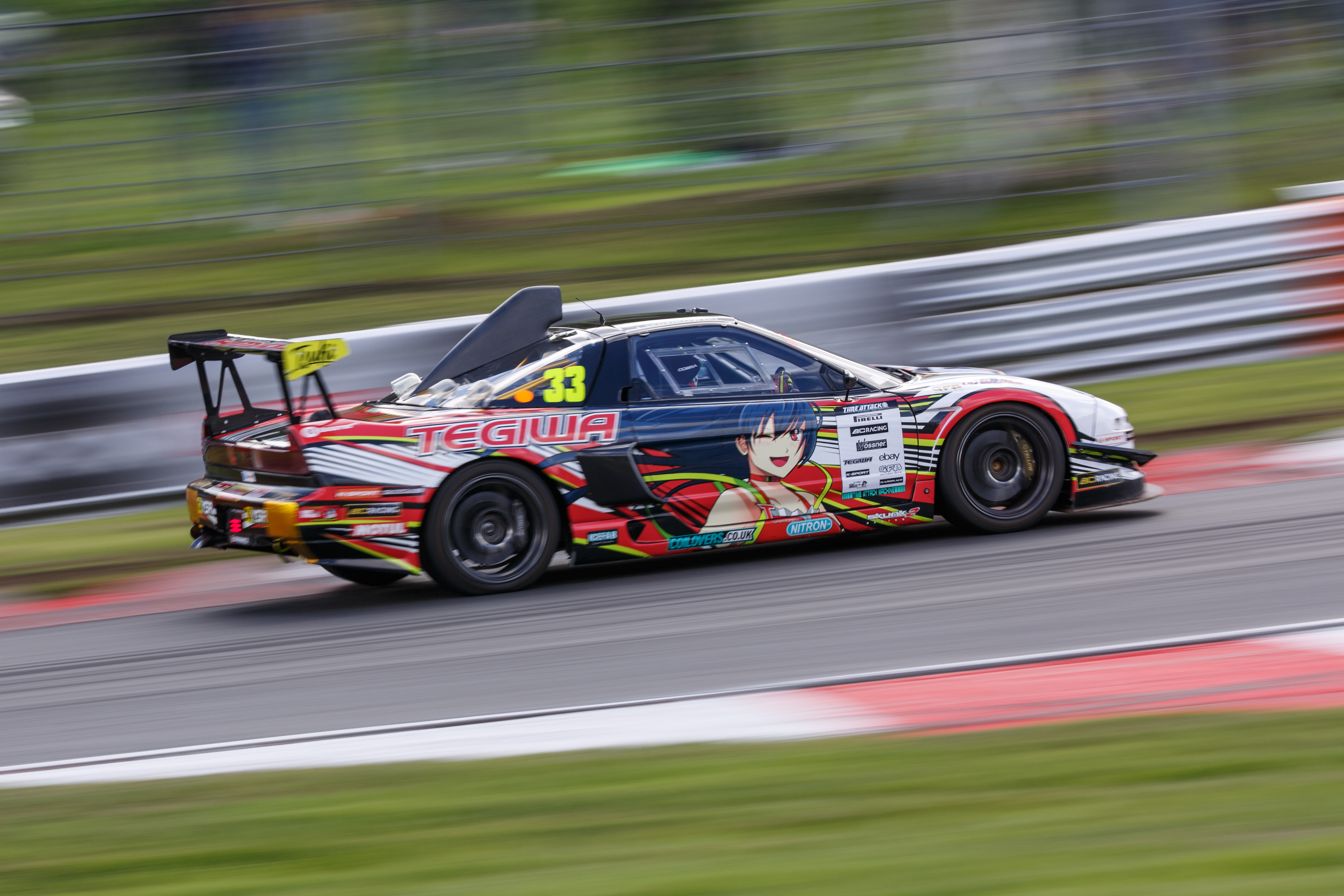 Day 1 – Airfield
After Tsuki was complete we went to local airfield to do a couple of runs for a few hours which helped us set the gearbox up and get some good real life engine data.
Day 2 – Dyno Day
We got Tsuki onto our MAHA MSR500 dyno. The engine had only been mapped on Bourne HPP's engine dyno up until now so we wanted to evolve the map further on our rolling road. We focused on our low boost map, a.k.a 'holiday mode', which only makes 1.2 bar and red lines at 8200RPM. Terry from Bourne HPP managed to dial the curve even in even smoother and make the wastegate control perfect so we make 501.8BHP and 329.6 Lbs/Ft from 5600RPM. With this information in hand, it now means the Luke knows to use the gearbox to try and always keep it in the power.
Day 3 – Donington GP Track Day
This was always going to just be a shake down and we weren't aiming for flying laps. We gained a lot of data and found that the radiator fan controlled the water temperature perfectly. This surprised the boys at Tegiwa as generally people think that radiator fans aren't needed once the car is moving but this wasn't the case for us. So, we managed to evolve the car to keep water below 90 degrees, oil below 110 degrees and charge temps below 40 degrees. The charge temperatures were always the issue with our supercharger setup so we used water Meth to help, but with this low boost setup we don't need to.
Day 4 – Race weekend test day
We had to do this at Donington as there wasn't a test day at Brands Hatch. This was our first real test where we could start leaning on the car. We haven't had any chance until now to do any real chassis work since fitting the slicks and adding all the extra weight in the rear of the turbo conversion, so it was going to be a day of constant development with Dan from H1 Motorsport Performance. This turned out to be very successful and a trouble free day for the engine. We were ready to go into the final session of the day and do some push laps, however, it was clear that we had gearbox issues as we couldn't select a gear. This same issue ended our weekend at Cadwell Park earlier in the year on the supercharger setup. We packed up and all went back to Tegiwa HQ where the boys got stuck in, working until 2am to turn the car around ready for loading and the drive to Brands Hatch the following day!
Day 5 – Race day
We were all very excited as the car had shown it had plenty of potential. We went out into FP1 on old tyres and Luke achieved his PB of 49.9 on an easy lap. Again, we had gearbox issues but this one was an easy fit as a bolt had come loose on the actuator. So, we fitted some new tyres as Tsuki was on her original rubber from 2021.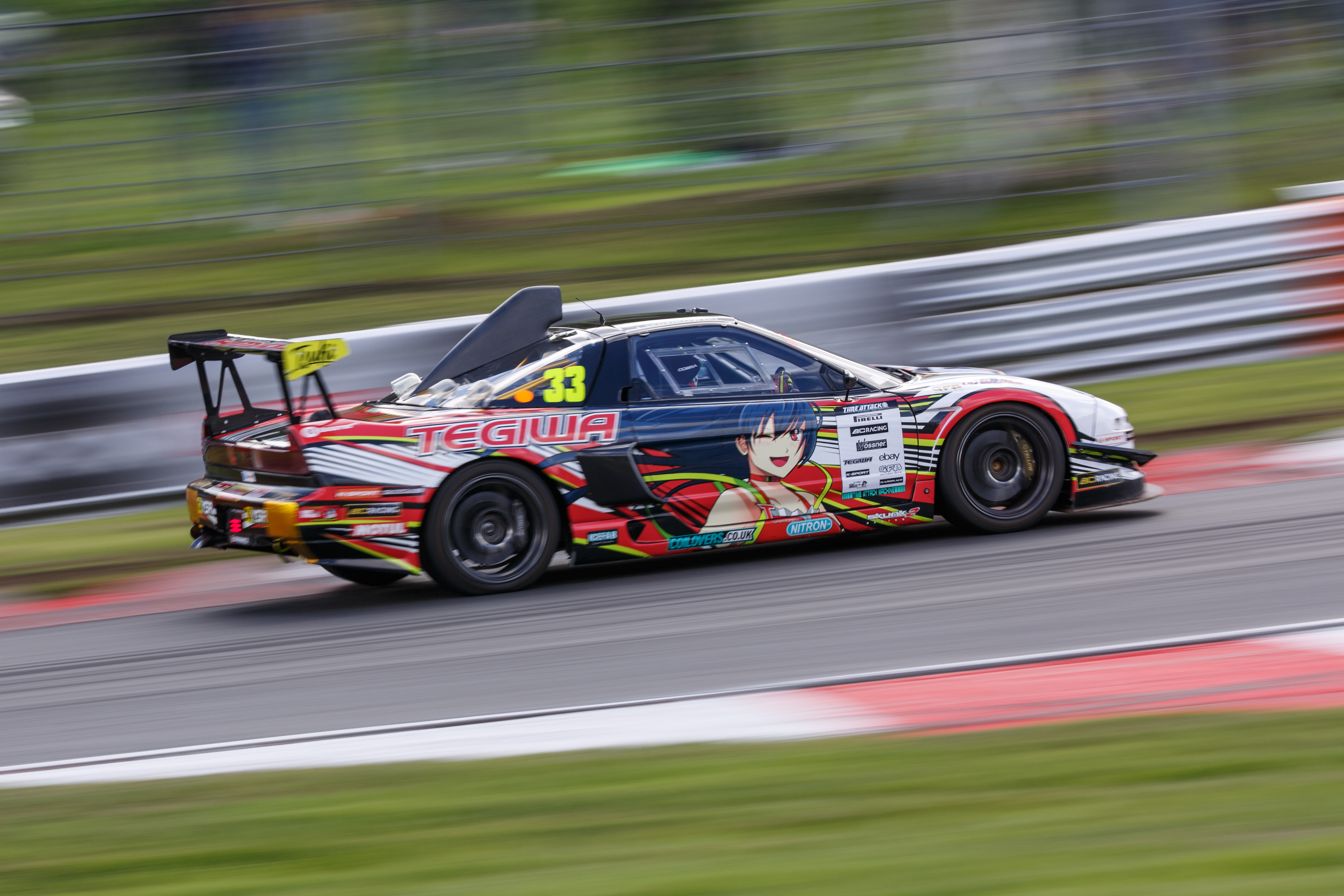 During FP2, Tsuki felt incredible minus a little oversteer issue but the car was gradually coming to Luke and he went faster again with a 49.2. Sadly on Luke's last push we had an electrical fault and the ECU shut down at a critical point, mid corner of Paddock Hill which span the car due to the huge transfer of weight and resulted in a trip through the gravel. As it was an easy fix and the boys managed to clean the car we were all in high spirits ready for qualifying.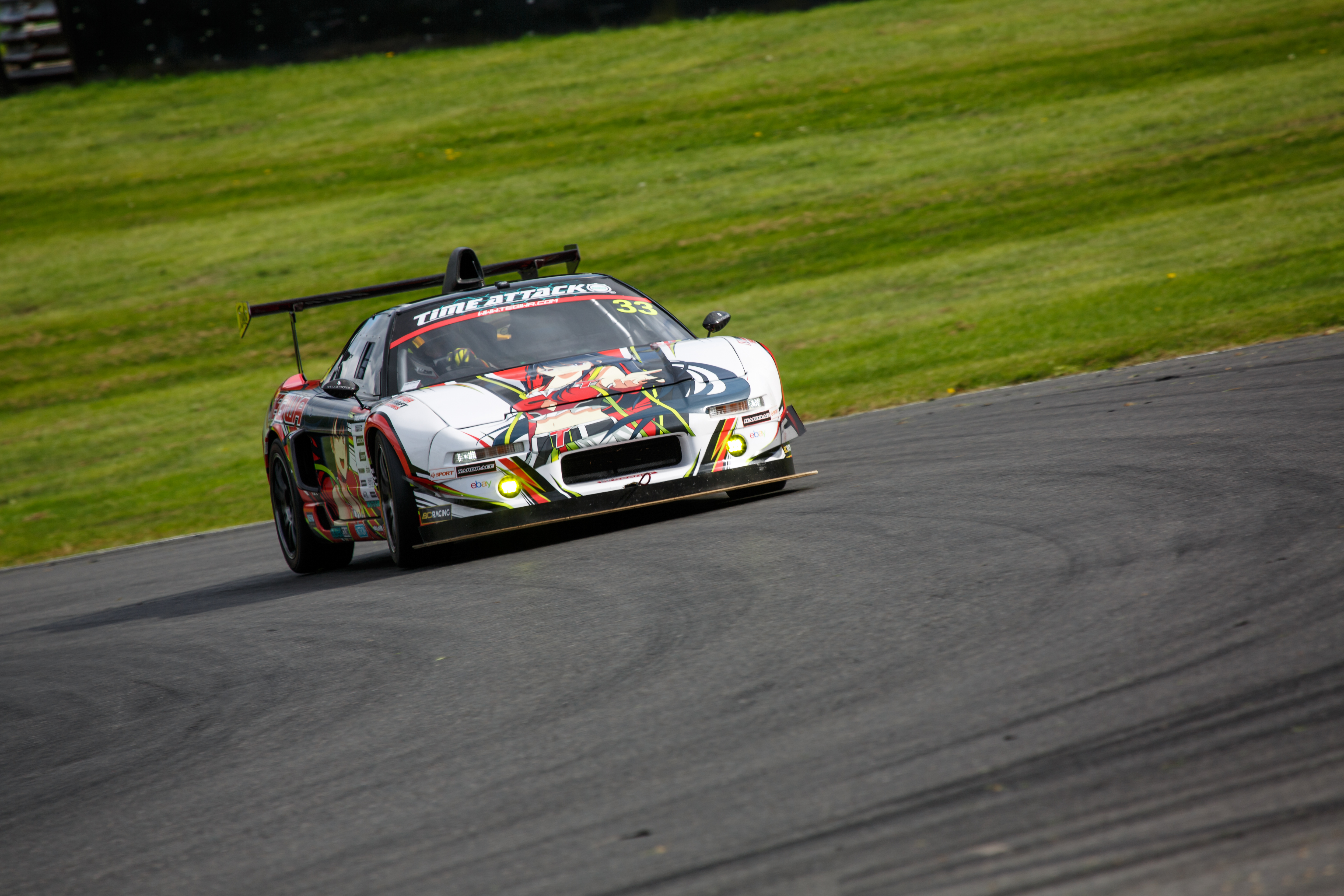 Qualifying started and Luke got up to pace quickly and went quicker again with a 48.8! Luke said this was pretty steady going and even the tyres weren't fully up to temperature either so we knew by the end of the session there was going to be a 47.x. Sadly on Luke's next push lap he lost the back end at Paddock Hill which resulted in the gravel again. We're not sure the cause of this but we do know we have a lot of seat time and chassis setup to keep on evolving to make the rear more predictable. Potentially the boot being full of turbo and charge cooler doesn't help as this creates a pendulum effect but we had no other choice of where to mount it all.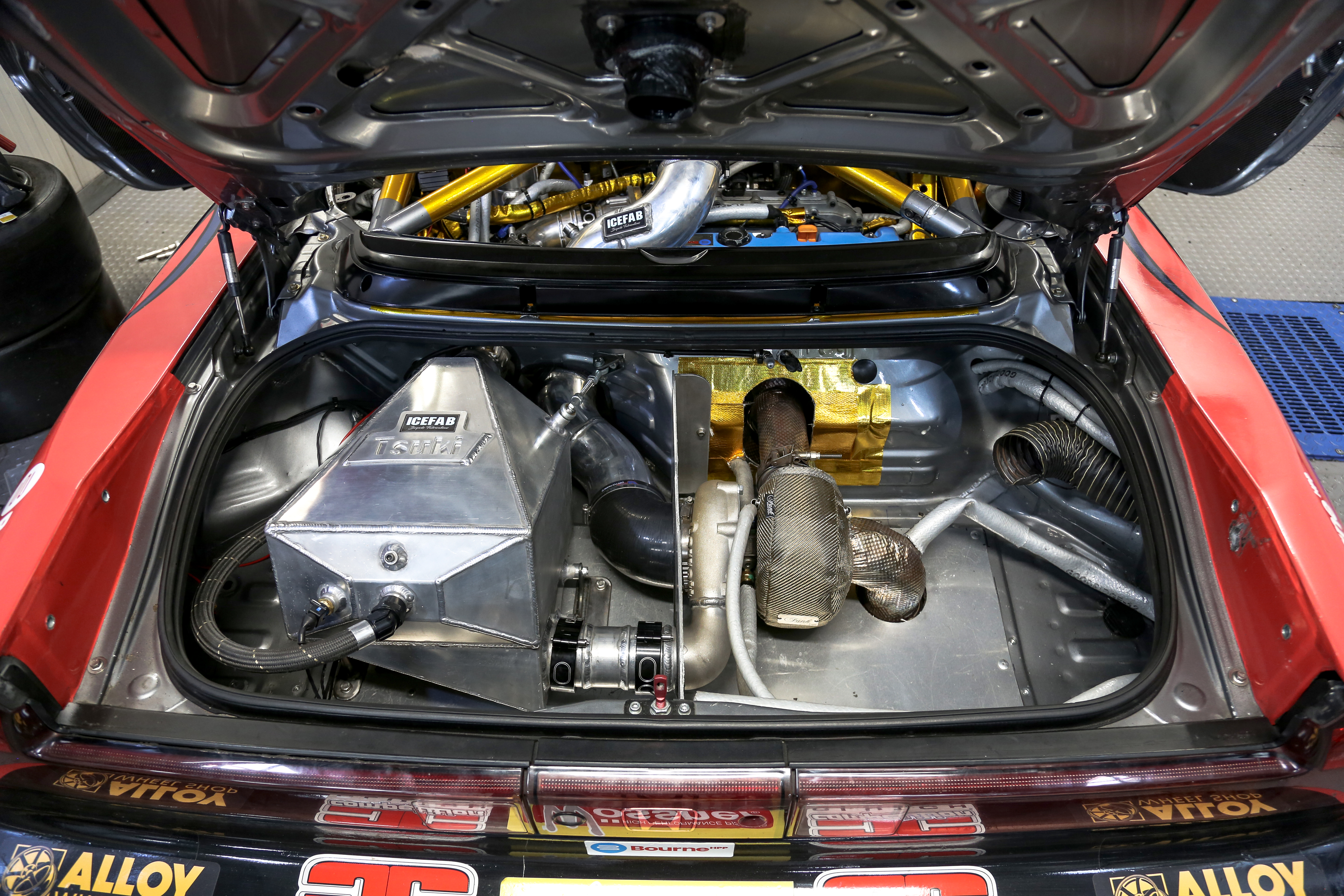 Although we didn't manage to make it to the finals we have left Brands Hatch in high spirits. We're only running 1.2 Bar and 500bhp and the car weighs 1,230KG with Luke on board. Plus, we're massively down on performance of where we hope to end to be. We now head into the last round of Time Attack with a super reliable engine thanks to the guys at Bourne HPP.  The engine hasn't missed a beat since being fitted with the turbo which is super promising. Dan from H1 Motorsport Performance has helped evolve the car a lot with the chassis and now we will make some time to evolve that further and get the car handling perfectly for the next round at Snetterton in October.