You may remember that a couple of months ago we told you guys that Tsuki, our Honda NSX, was getting fixed up with a new Garrett turbocharger system. Well, fast forward 2 months and we're pleased to say she's ready to go racing!
Now, because we're using a Bourne HPP K-series engine, there was a range of custom fabrication work that needed doing so that the turbocharger worked in the best possible way. So we once again dropped the car off to the legend that is Andy Frost at ICEFAB, along with a multitude of parts that needed installing.
The boot of the car is now home to the Garrett 58mm G30-770 turbocharger and a CSF Race air-over-water 12x12x6 charge cooler. The craftsmanship that's gone into fabricating these parts is second to none!
Thanks to the Life Racing F88 ECU, our NSX is equipped with 3 (we can run up to 12) switchable maps. This means we can now make 550 horsepower @ 8,250rpm and 500nm from 4,500rpm. This is with the Garrett 58mm G30-770 turbo boosting to only 1.4 bar of pressure.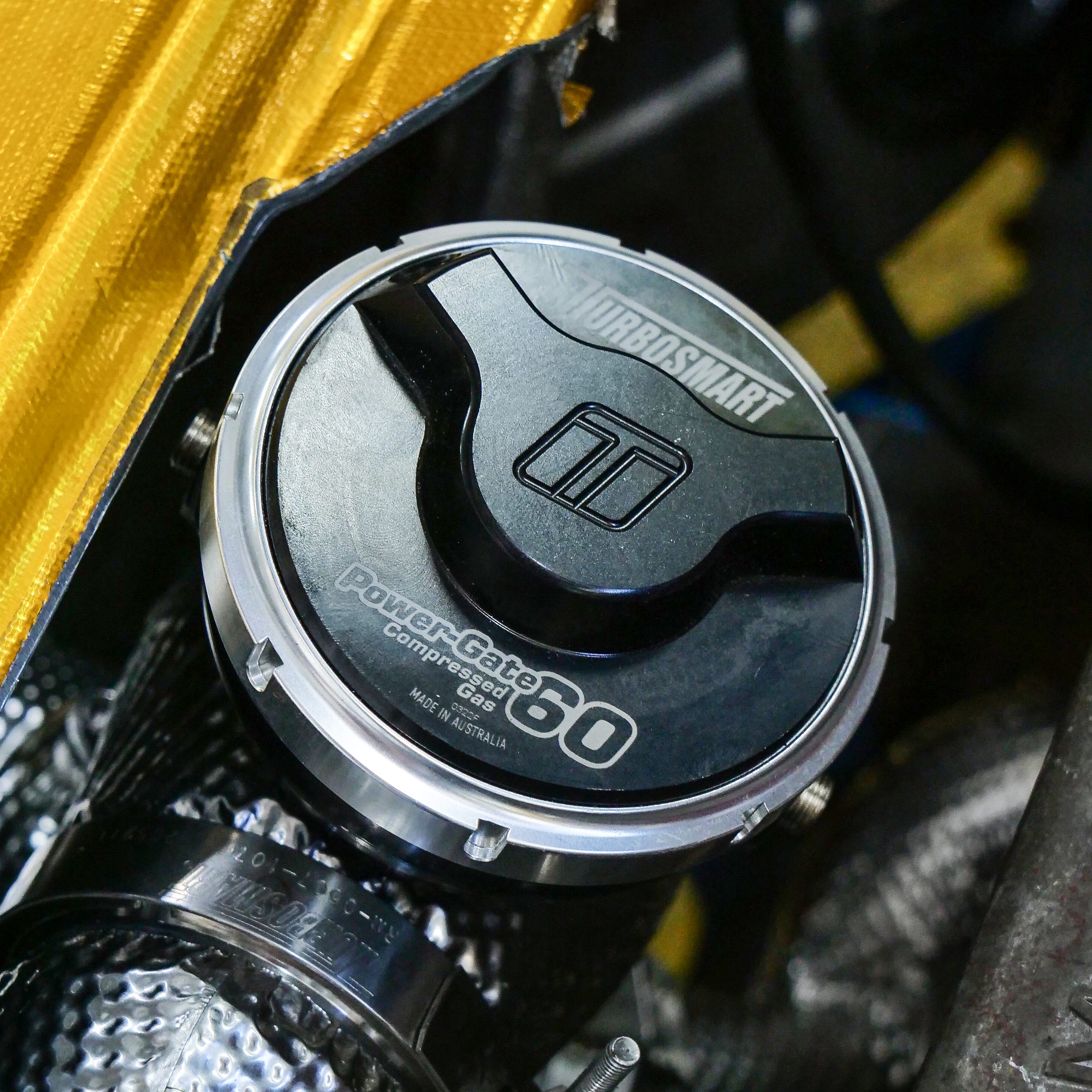 Keeping boost under control is helped by this Turbosmart GenV WG60 external wastegate. This is controlled with compressed air for phase and anti-phase, meaning that the air controls the gate to open and close, rather than using a traditional spring. Again, a massive shout out to Turbosmart for supplying this wastegate and Terry Bourne for the magic in making it work!
Although the turbo is capable of making 770 horsepower, we've had to cap its potential to save the gearbox as this is what's holding us back from turning it right up! However, during winter we'll be taking delivery of a Holinger MF-2WD 6 speed sequential gearbox that so we can switch it up to 11 and see some even bigger numbers. We'd like to say a big thanks to Garrett for supplying us with their turbo and if you're after an upgrade yourself, then make sure you check out their range on our website.
We've had many of these new parts including the turbocharger wrapped in Immico's Kavartherm insulation. Not only does this help to keep temperatures to a minimum but it also helps to prevent hot spots, especially in the boot. On our dyno we have seen temperatures as low as 100 degrees on the outside of the insulation, even when the turbo is well over 400!
Andy has made these awesome Tsuki name plaques too for all the new components too.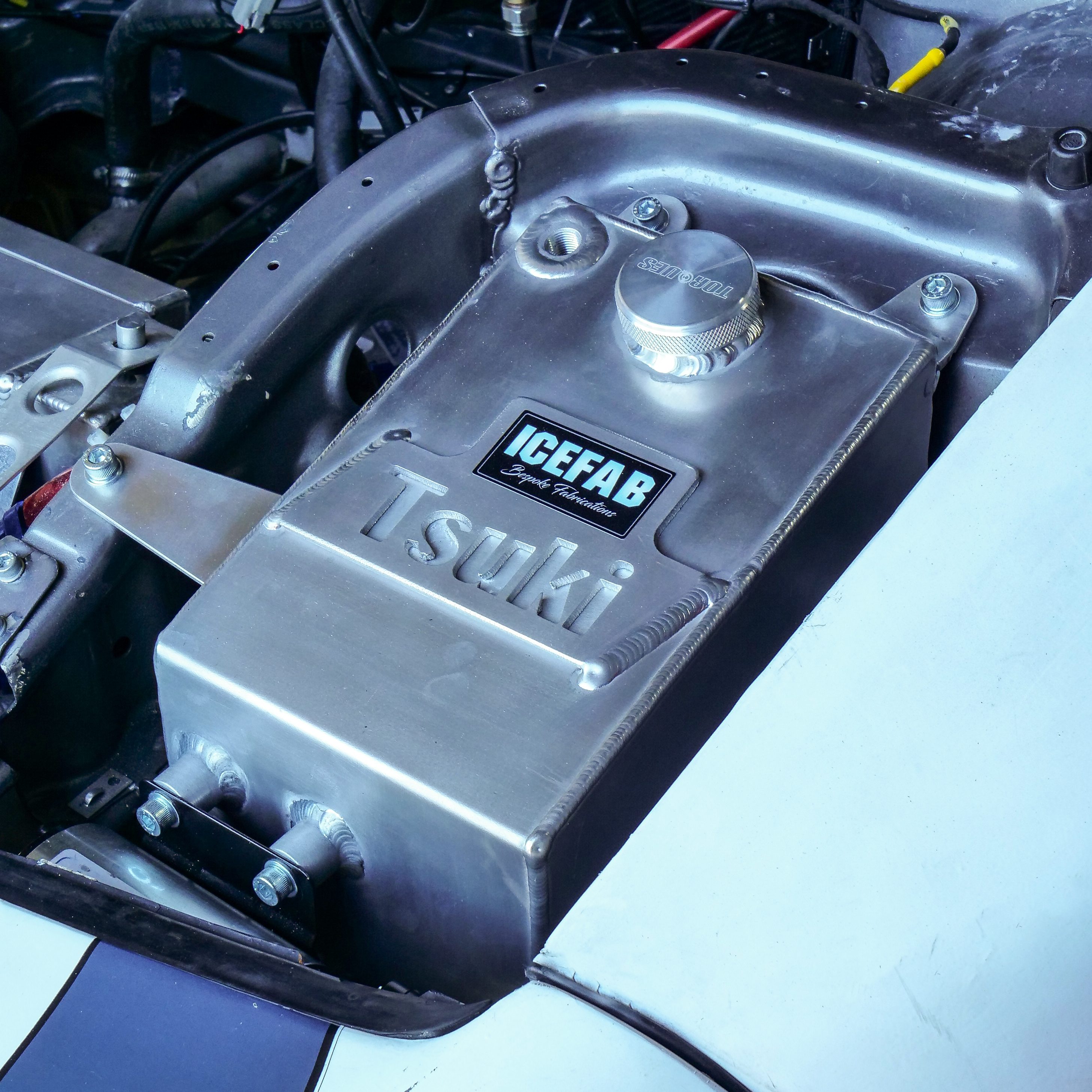 This is probably a world first, but don't hold us to it, the pop-up headlights have now been replaced with a custom water meth tank and our resident whittler, Andrew Ford, made a custom 1-piece bonnet!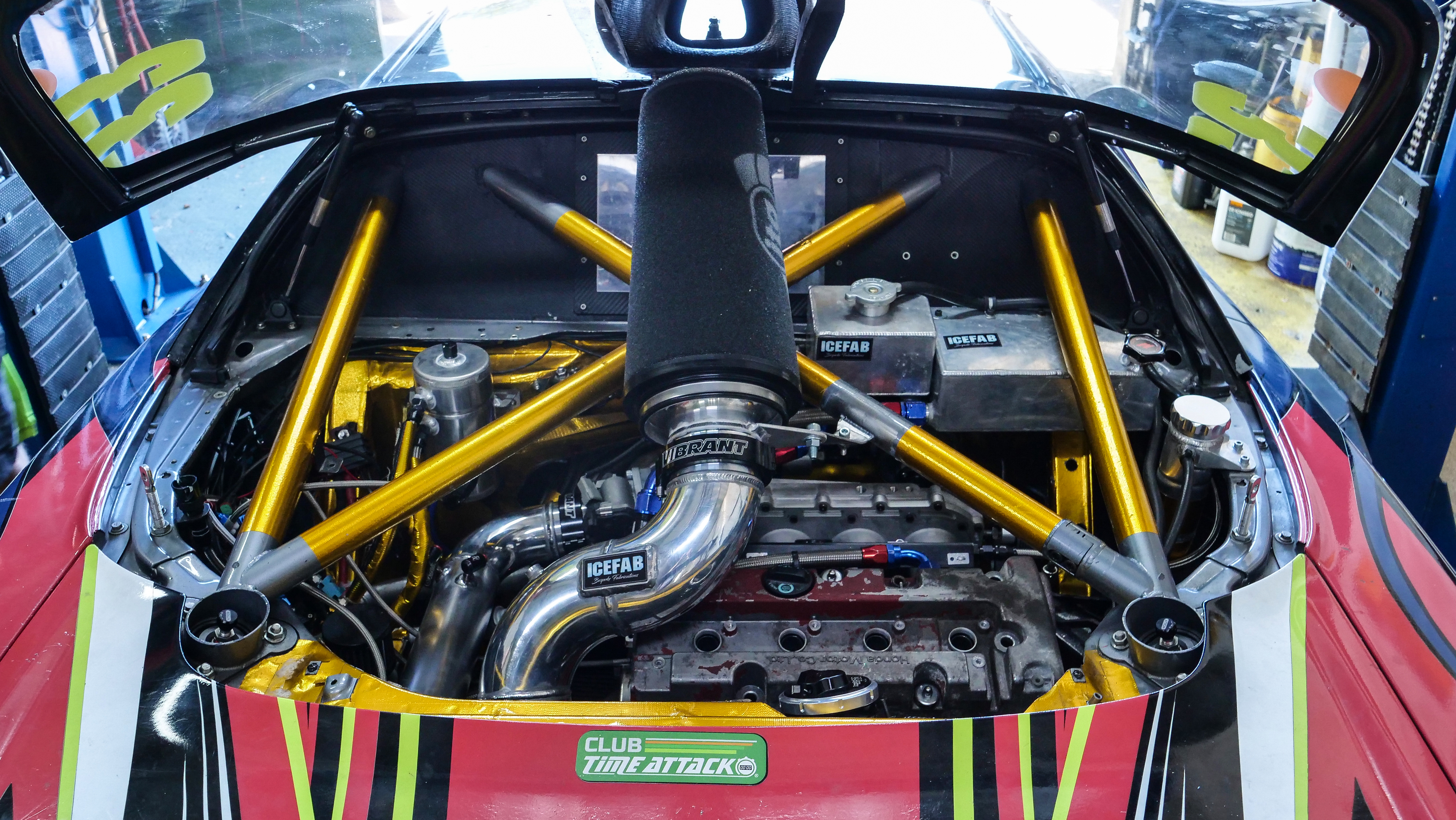 To help keep things cool, we use a T7Design electric water plate kit that allows us to run 2 Davies Craig water pumps. This helps us to save weight, reduce parasitic drag and allows us to tuck the alternator closer to the block too. The massive ITG air filter, which are normally used on 1,200 horsepower racing trucks, makes sure that we have high volumes of air running into the intake via the Super GT style roof scoop.
A completely fresh exhaust system has been fabricated underneath the NSX. We're hoping to see some big flames out the back of that fancy new exhaust tip!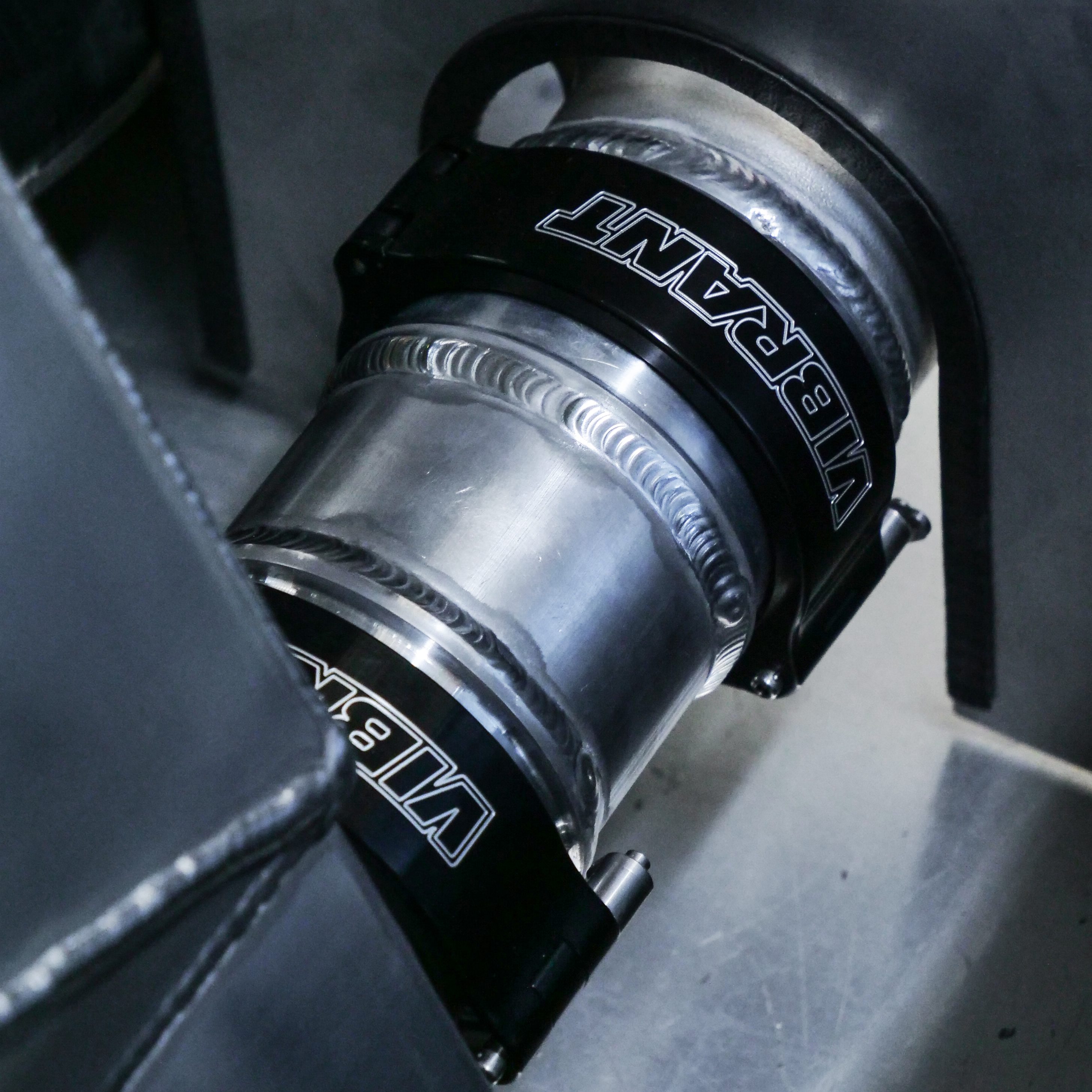 Vibrant Performance HD Clamps are used to ensure that all the plumbing remains stable as we crank the boost up. These feature a billet aluminium quick release clamp, a pair of welded ferrules, a hard anodised union sleeve as well as their signature quick release locking pins.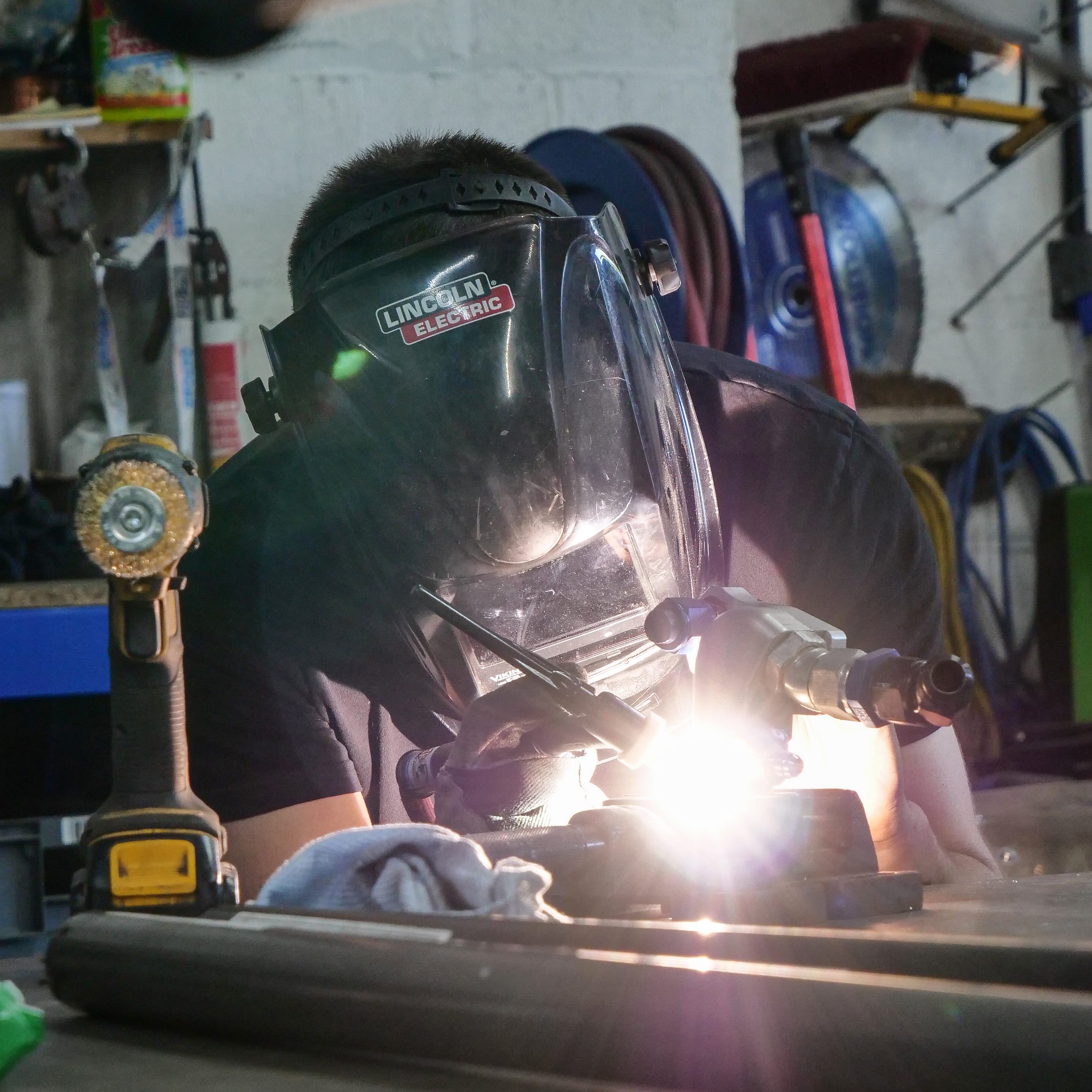 Again a big thanks to the wizard of welding that is Andy over at ICEFAB. Every time we ask for his help, he always comes through with the goods no matter how strict the deadline is!
The car then headed back down to Bourne HPP for a refresh as well as some engine dyno testing.
We then enlisted the help of Goodridge to help plumb in the kit. They turned up to Tegiwa HQ with their awesome mobile workshop ready to get to work on Tsuki. This is an amazing service that Goodridge offer, as each hose is custom built, pressure tested and fitted!
After a day of hard graft from the Goodridge team, our NSX is now equipped with a host of braided lines and a plethora of different AN fittings too. We've got everything from coolant to oil lines now fitted on the car, which is sure to keep the car running as efficiently as possible, especially with the car producing so much heat.
Since they've plumbed the lines in, Goodridge have covered them in Firesleeve which is engineered for exposure to varying degrees of heat. The texturized braided fibreglass insulating inner core maintains and stabilise internal temperatures whilst minimising surface temperature.
Plus, we've now listed the Goodridge catalogue on our website too complete with a range of brake lines, clutch lines and AN fittings. You can check them out here!
What's next?
Tsuki will be back out at Brands Hatch this weekend as we compete in the penultimate round of the Time Attack Championship. Stay tuned to our socials to see how we get on and if you're attending the show, make sure you pop over to our trade stand and say hello!
A longer term project that is ongoing with Tsuki, is creating a bespoke aero package with the guys at AMB Aero. Check out this 3D scan which shows how much downforce Tsuki is currently making. It's around 80kg at the front and approximately double that at the rear which is considered to be 'near zero downforce', so we can't wait to see what happens as the kit gets put into development!