April has been by far and away our busiest month of the year so far! Often the case with the build-up to the start of the race season but exciting all the same. We kicked off the month of April with another April Fools. This time in a bid to get with the times, we released a photoshop of our much-loved BTCC DC5 with the K20 removed and replaced with some batteries (in a sneaky move to promote our upcoming Fast Electric website). Whilst some of you genuinely seemed to fall for it, plenty of you also saw right through it too!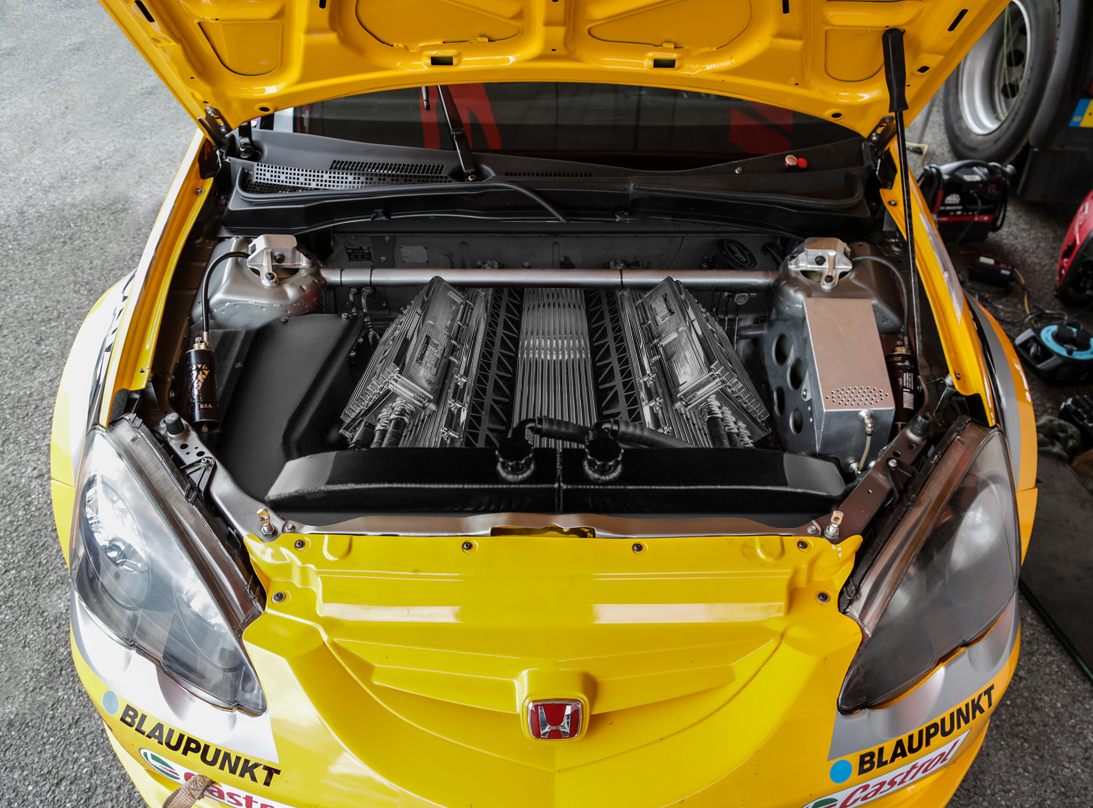 We then added Falken tyres onto our website which proved to be a very popular addition. Developed using the latest technology, Falken tyres offer exceptional driving comfort. Their excellent properties allow for top performance on both wet and dry driving surfaces, in both summer and winter.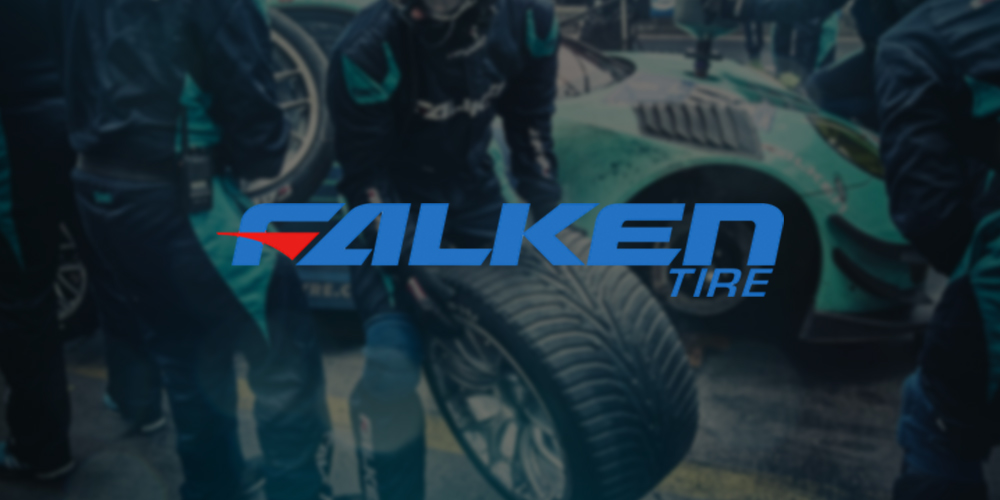 This was followed shortly after by Motegi Racing. With a vast range of styles and fitments, we're sure that these are going to a very popular choice for those looking to upgrade their wheels.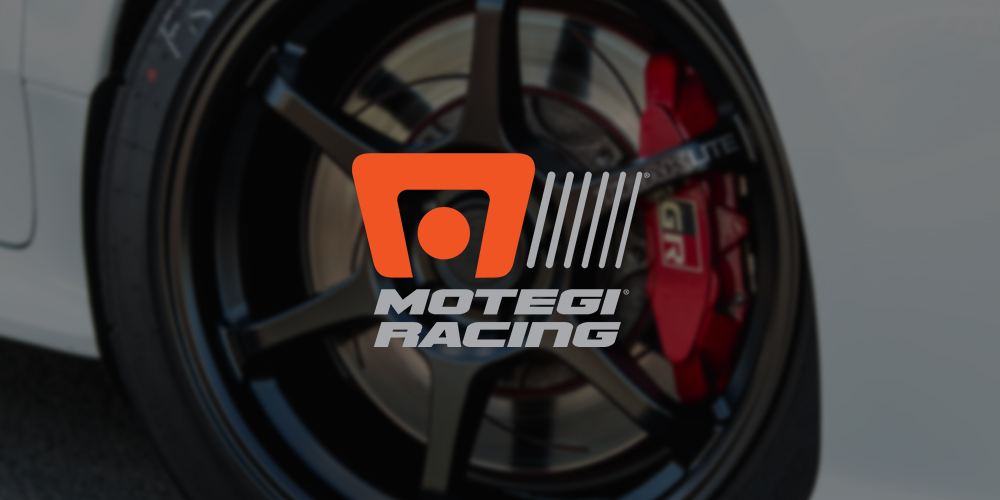 There was an unmissable offer put on by Michelin during April too. Simply Purchase 2 or more Michelin tyres from Tegiwa and receive up to £100* cash back until 31st May! Check out the full details of how to take part in this offer below.
This brings us on nicely to the opening round of the Tegiwa Type R Trophy Championship which got underway at Croft earlier this month. With an exciting two races that saw plenty of hard-fought wheel to wheel action take place, it was Chris Nylan of Tegiwa Racing who took the maiden victory of the season! We caught up with him for our latest 'A Chat With…' series after he took pole position in qualifying.
Speaking of our website, we held an awesome Easter Sale over the bank holiday weekend with up to 15% off in stock products. This was a great opportunity to grab yourself some go faster bits with a decent chunk of discount, which over 1,000 of you did!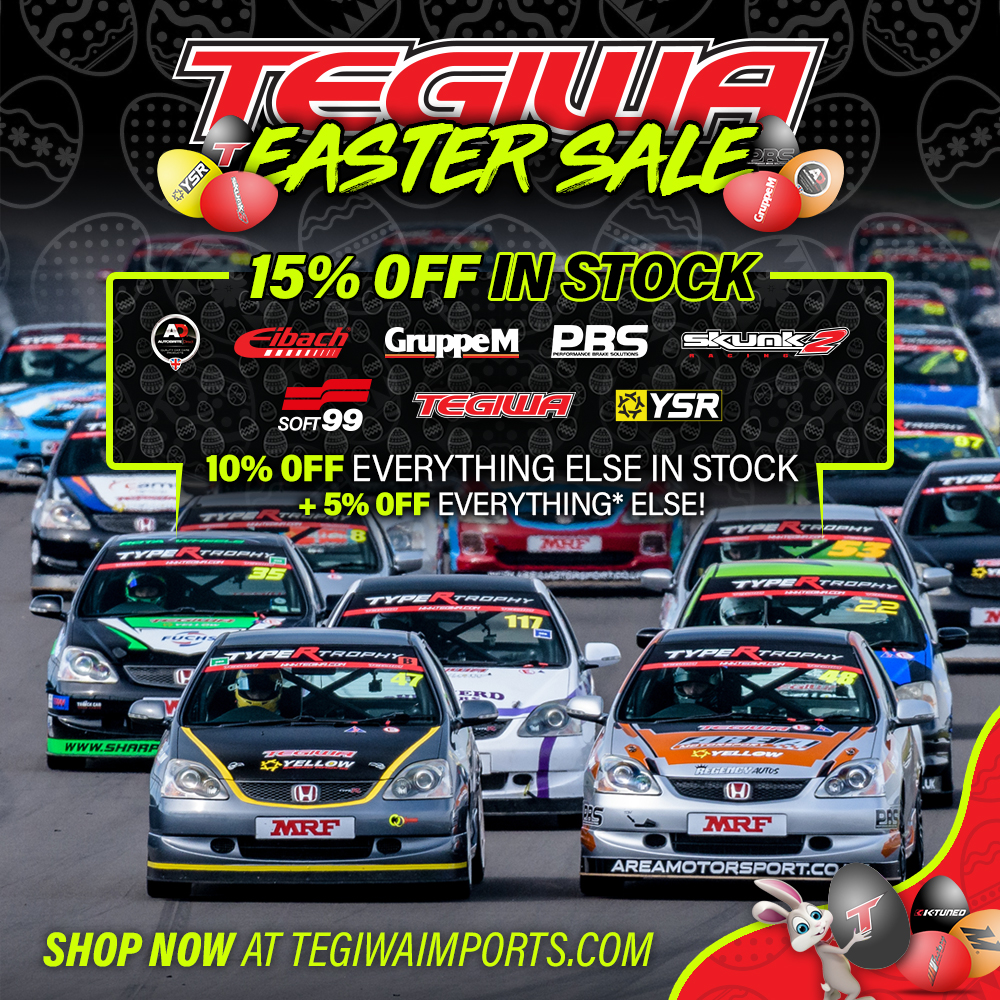 The Tegiwa Club Enduro also got underway for 2022 during April with the action getting underway at Donington Park. It was amazing to see the top 3 finishers in class B all have Ti Motorsport tunes on their vehicles! We'll see the Tegiwa Roadsports Championship swing into action this weekend at Silverstone too.
We made a very exciting announcement this month with the newly formed Tegiwa Racing, something that we've been working hard on behind the scenes over the winter months here at Tegiwa HQ. Tegiwa Racing is made up of 9 members competing in different series and disciplines. You can check out who our team is comprised of in our 'Introducing Tegiwa Racing!' blog.
We've been out putting Tsuki through her paces before the start of the Time Attack Championship which gets underway this weekend at Cadwell Park. With plenty of laps under our belt with our freshly built Bourne HPP K22 supercharged engine, we're rearing to go and set some super quick lap times. Plus, we've also listed an abundance of Bourne HPP K-Series crate engines and high-performance products on our website too. So, if you want to buy the exact same engine as Tsuki is utilising, then head over to our website and check them out for yourself!
Finally, we released our latest build series. This time round, we've teamed up with Tegiwa Dealer and good friend of ours, Rob Baker, owner of Area Motorsport, to document his MK7 Volkswagen Golf GTI track build. Plus, we've recently listed an extensive list of performance products for the VAG MQB chassis over on Tegiwa Euro, so this build is perfect timing!
Make sure you're tuned into our socials over the weekend to see how we get on at Cadwell Park with our Honda NSX and the Tegiwa Racing team!