Time Attack – Round 7 – Brands Hatch
This weekend saw us return to Brands Hatch for the penultimate meeting of the 2021 Time Attack Championship. We knew we were in for an exciting weekend with a large crowd expected at the Go Japan show as well as nail-biting action in the final Tegiwa Type R Trophy meeting of the season too.
Not only did we have 2 cars providing plenty of action on track, we also had our trade stand setup too! Our BTCC DC5 was on display, which unsurprisingly went down a treat and drew in the crowds. We were also giving out flyers with an exclusive show discount too; this code doesn't expire until Wednesday 30th, so if you've been lucky enough to pick one up then head over to our website now to use it.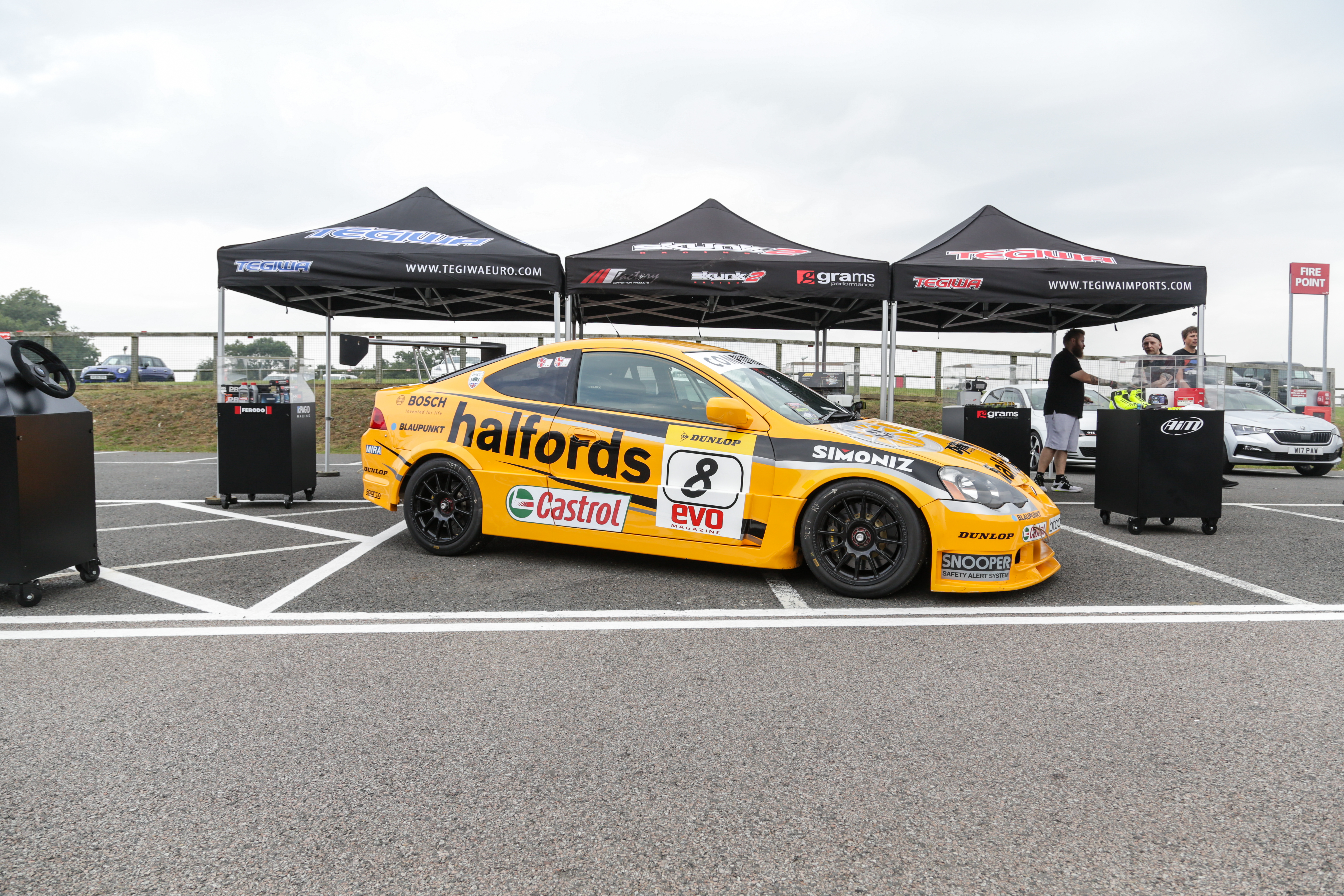 FN2
With the recent unveiling of our freshly built FN2.0 earlier in the week, Luke was super excited to get back behind the wheel and have some fun in Time Attack. Equipped with 212 horsepower and a set of slicks, it was clear that he was going to have much more grip than power throughout the day.
Over the 4 sessions that took place, there wasn't much more than a 55 second lap in the FN2, with consistent times being put in, a 55.264 was the fastest time that Luke could muster up. The car performed faultlessly and showed that you don't need all the power in the world to be competitive!
K-Swapped Civic EK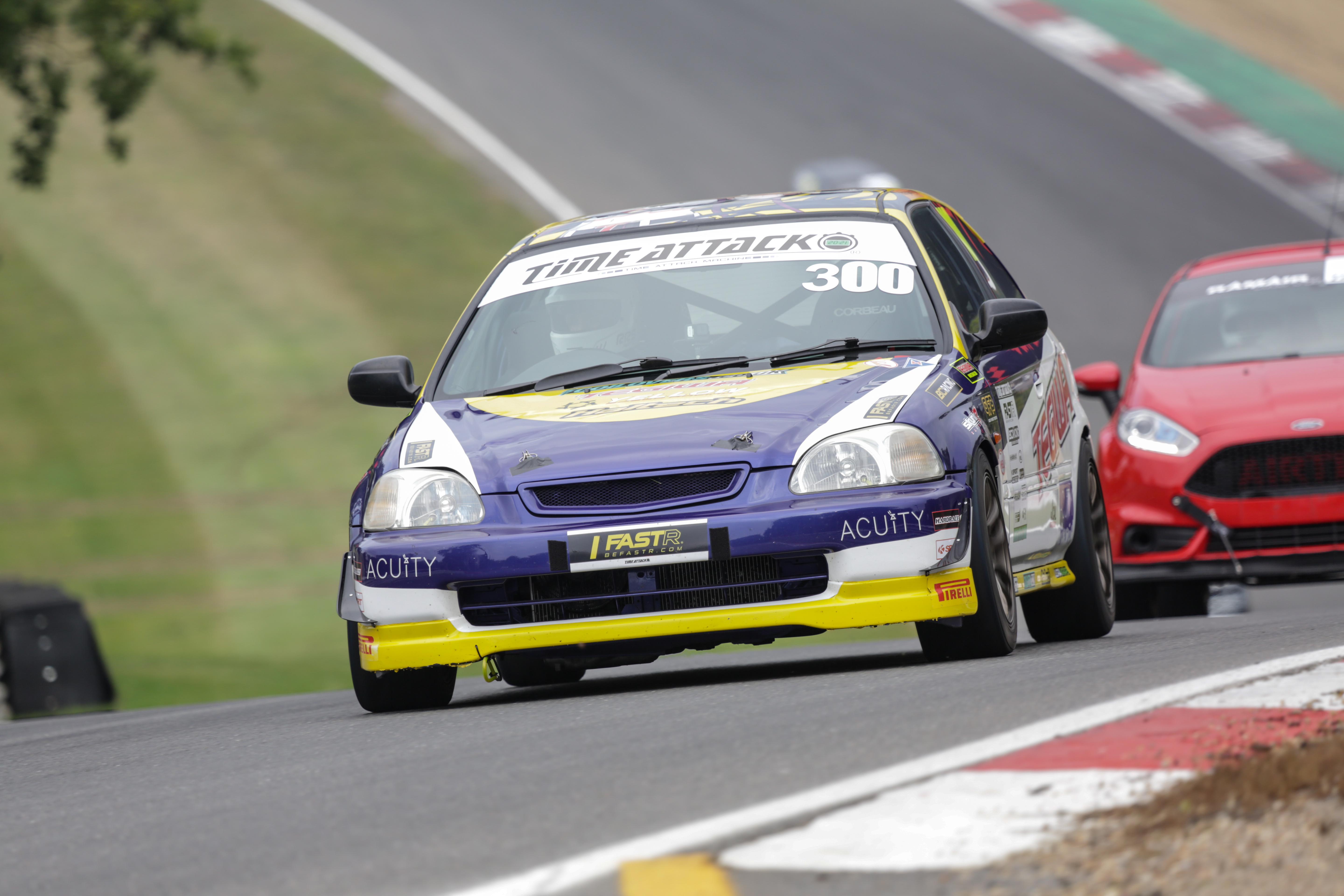 It wasn't all plain sailing for Mikey Birch and his pocket rocket Civic EK though. Eager to smash his PB from earlier in the season, Mike took to the track for his warmup session, but it didn't go quite as planned. After the first lap, Mike went into Paddock Hill a little bit too quick with tyres that weren't fully up to temperature. With the back end stepping out halfway down the corner, Mike quickly corrected the oversteer, but the car then snatched the opposite way as it gripped and unfortunately saw Mike greet the tyre wall.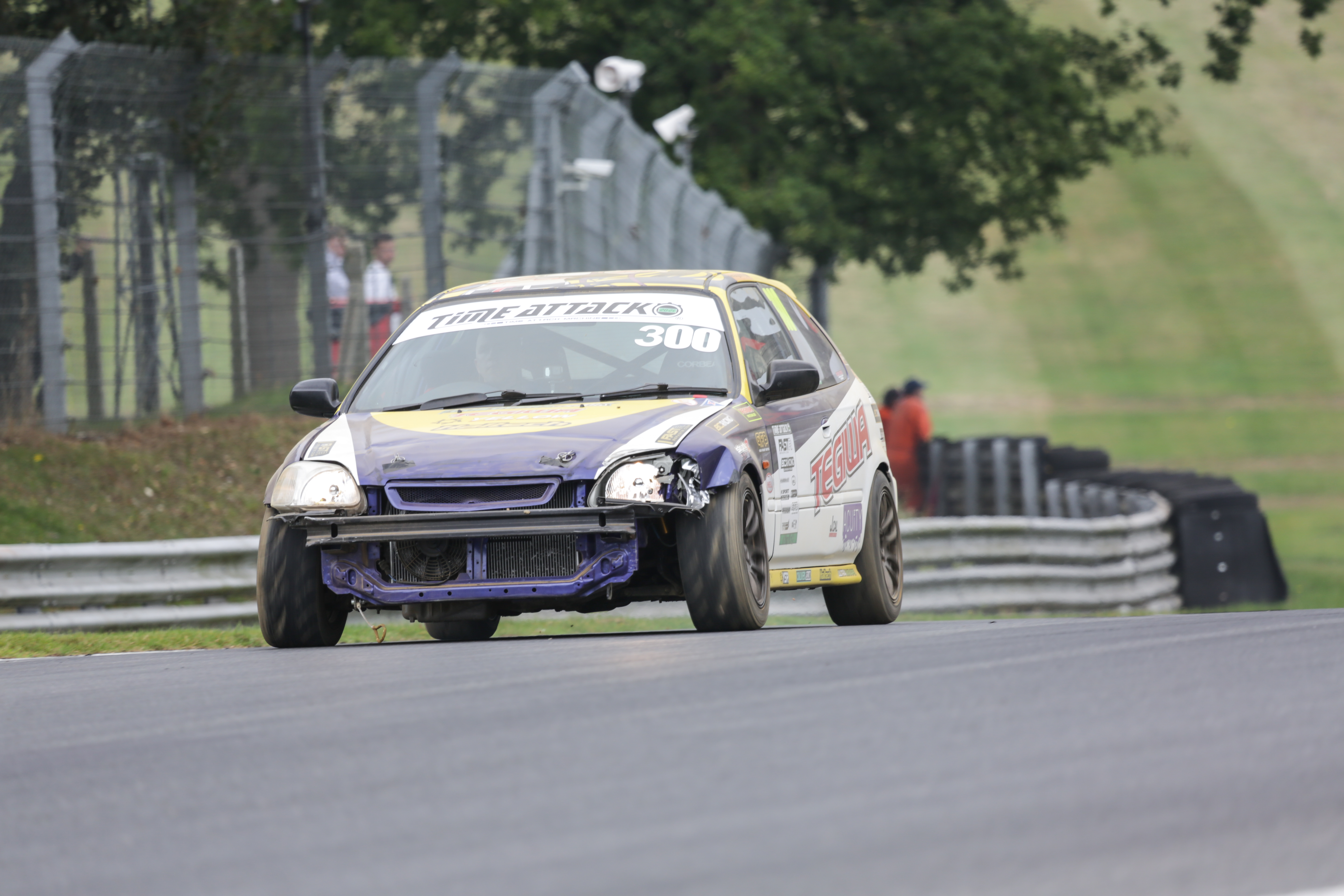 Fortunately, the car wasn't as bad as it first appeared. Equipped with several rolls of Gaffer tape and plenty of cable ties, the Tegiwa chaps set about doing a quick repair to get Mike back out for the rest of the day. Looking slightly worse for wear and with a very out of aligned car, Mike managed to put in a respectable 56.762 during the practice session.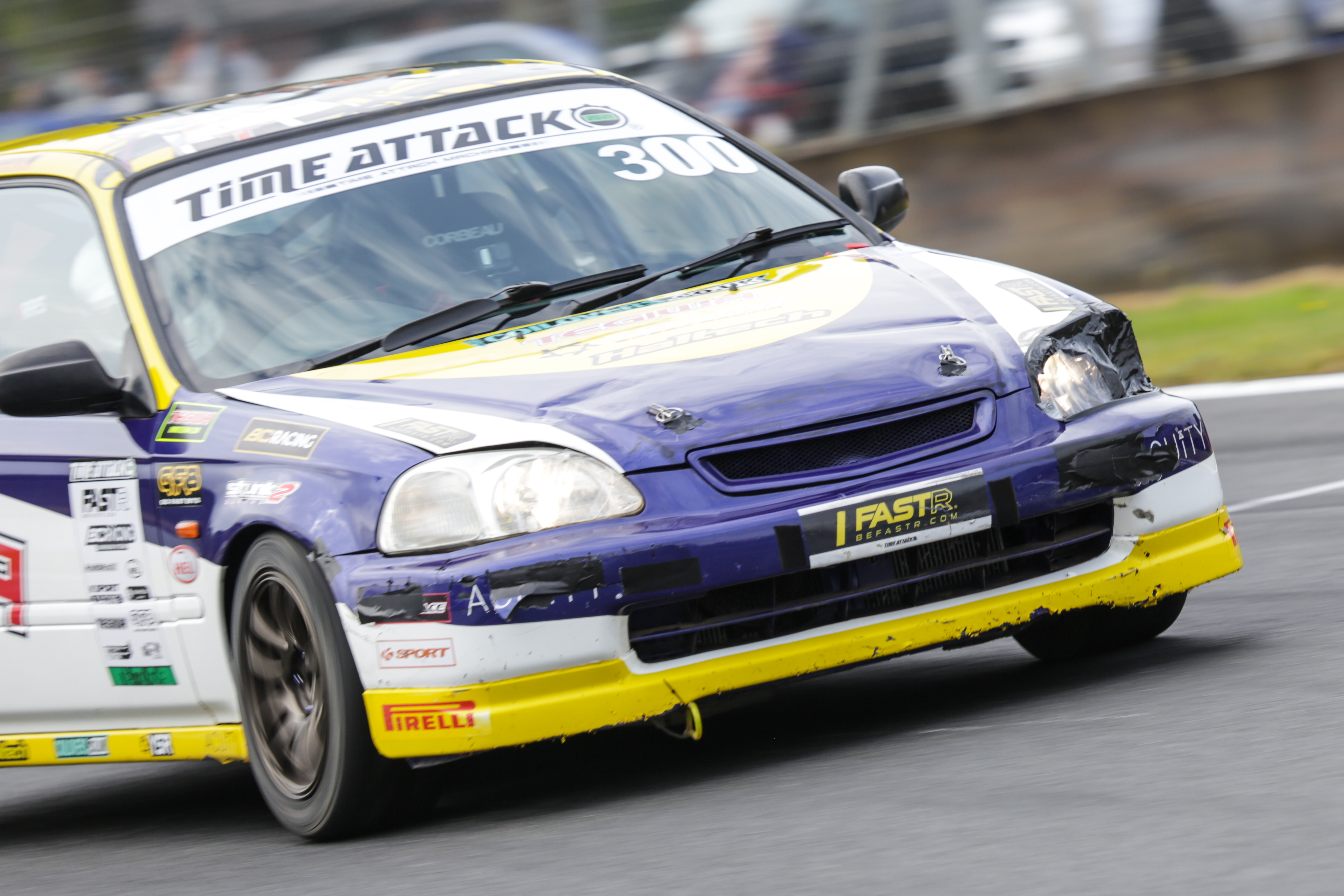 Heading into qualifying, Mike managed to shave just over a second off his previous time as he became more accustomed to the way that the car was behaving. He absolutely pulled it out of the bag in the final session of the day, breaking into the 54's with a 54.971 to take his first proper victory of the season! A massive congratulations to Mike for not giving up and keeping it lit for the rest of the day, it was awesome to see him stood on the top step after all his hard work.
The final rounds of Time Attack take place at Snetterton next month. Mike will be busy getting his car back to a good state of repair and hopeful to pick up some more silverware!