Inside Tegiwa: May 2021
And just like that we're approaching the middle of the year already! We kicked the month of May off by giving 2 of our main brands a complete overhaul. The first of which was legendary Japanese tuning brand, HKS. From engine parts to accessories and merchandise, there was a whole host of additions to the HKS catalogue.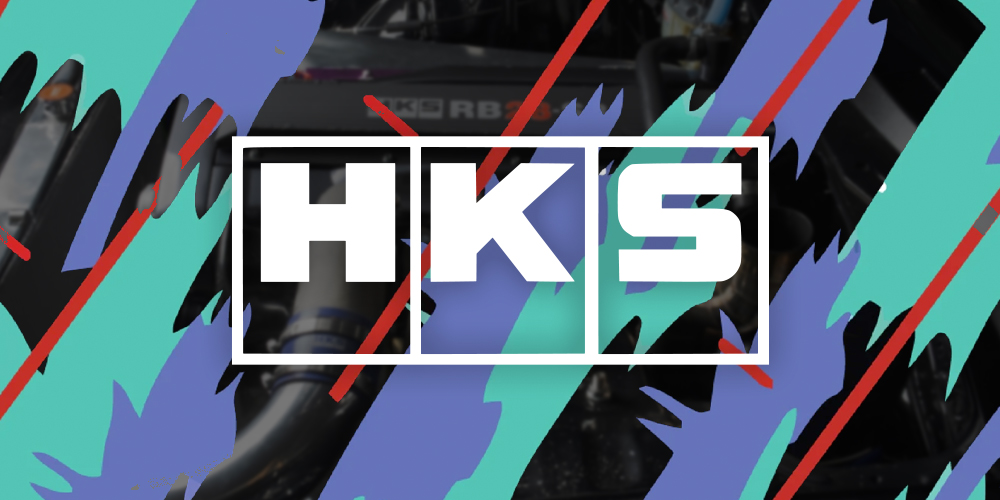 We then updated the Skunk2 Racing range too, with the addition of a whole host of goodies, including new inlet plenums and merchandise. Check out their new range, here.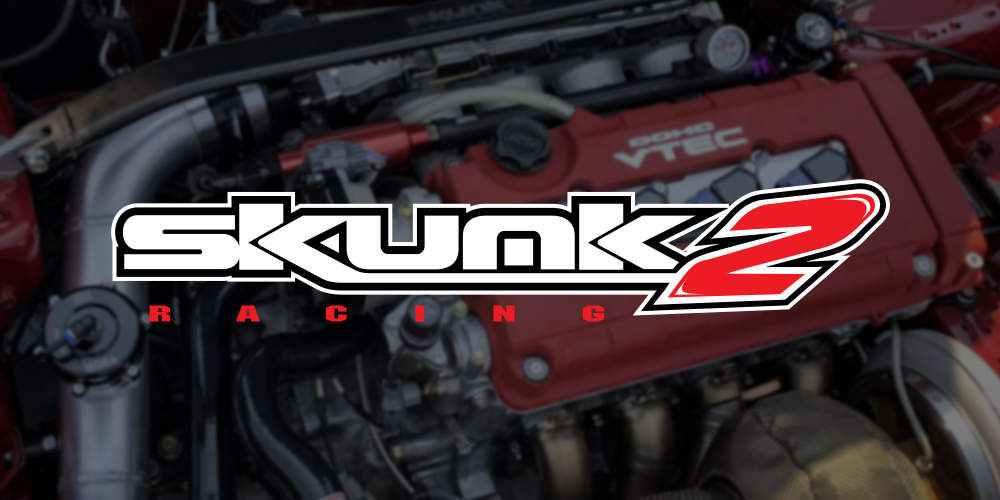 Sales, Sales, Sales!
May has been a fantastic month for those folks that have been after go faster bits at discounted prices, with no fewer than 3 separate sales! Our first sale that went live was the Whiteline Grip Frenzy sale with 15% off all Whiteline products.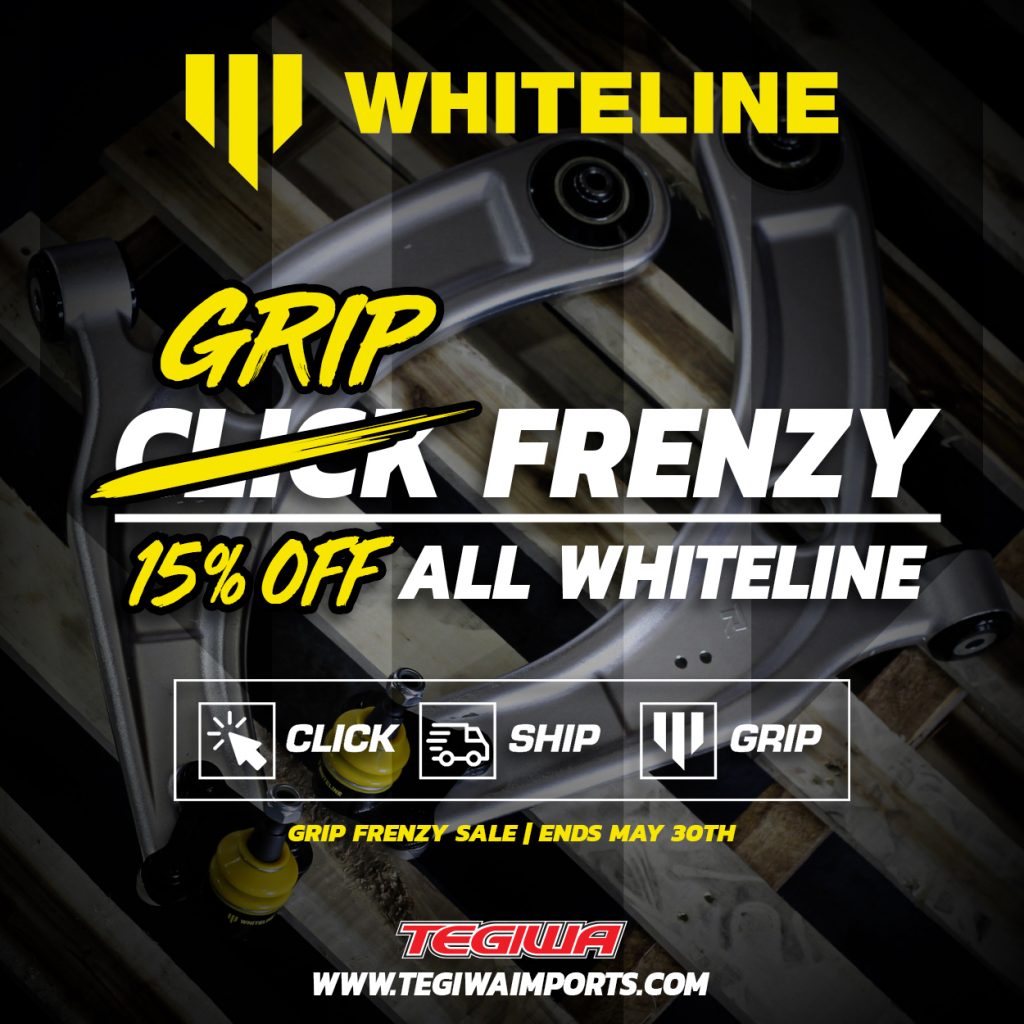 We then had a warehouse clearance sale on Apex Wheels with 20% off all in stock Apex wheels! With plenty of wheels in stock including the iconic ARC-8's, this is the perfect time for those looking to reduce unsprung weight and upgrade their vehicles appearance.
Finally, we had 10% off selected MRF ZTR tyres. A range of different tyre sizes are included in the sale, but you need to be quick, as once they're gone, they won't be on sale again!
Make sure you head over to our website to check out these incredible offers, but don't hang around, as these offers end in just a few days' time.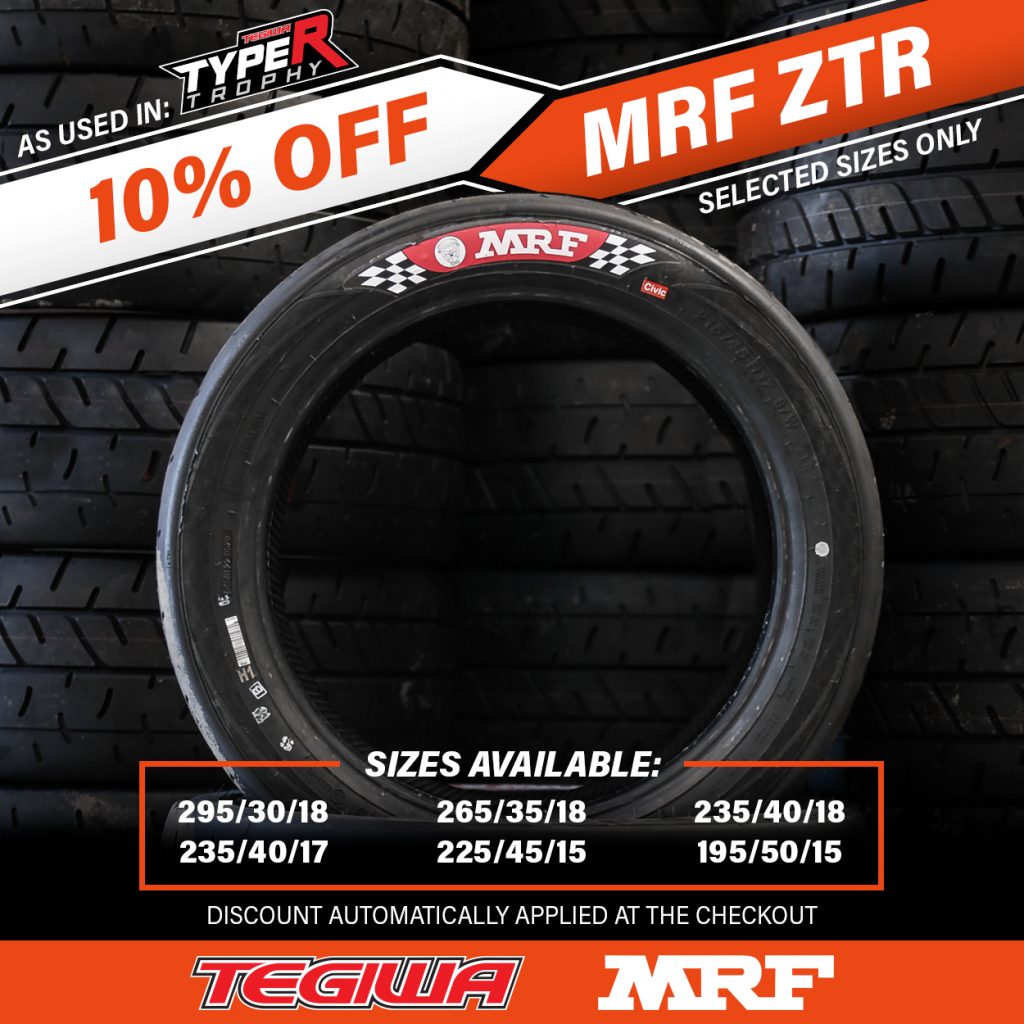 New products!
We had a range of exciting new products to hit our web store this month too. The first of which was the Eventuri Carbon Intake System for the Yaris GR. Available for pre-order in both gloss and matte carbon finish, this intake will help improve intake noise and also give an increase in performance too.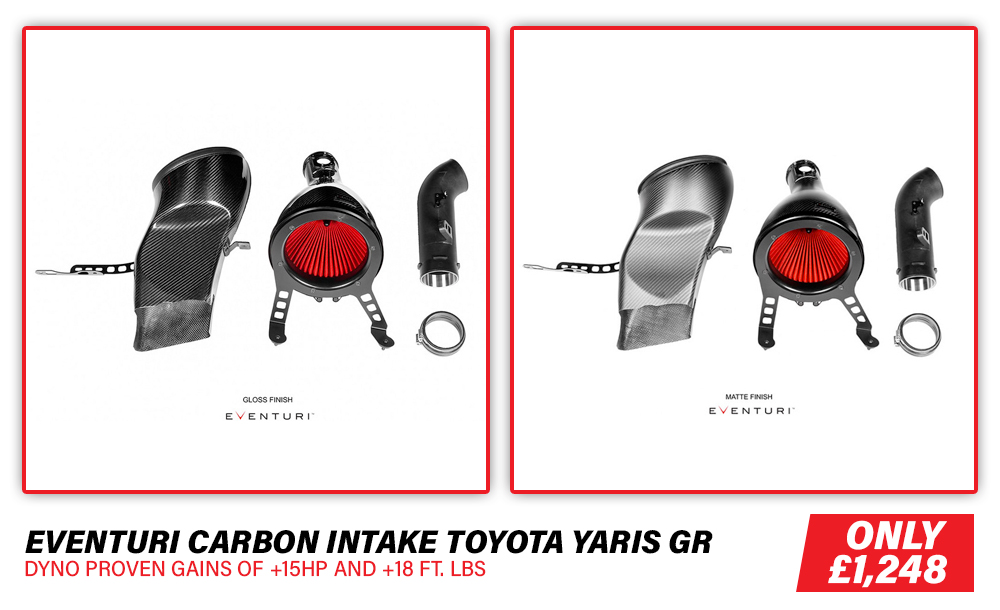 It was exciting times for K-Series owners, as May saw the addition of 2 brand new Tegiwa products launch. Firstly, our wrinkle black K20 coil pack plug cover hit the shelves. This product covers the unsightly coil packs and fits snugly on top of the K20 rocker cover. Being OEM fitment, and therefore a direct replacement for your standard cover, this is a quick and easy way to add some flair to your engine bay.
Not strictly a new product as such, but our Tegiwa Sidewinder Turbo Manifold's came back into stock this month, complete with an updated design for 2021 and a new lower price! Previously sold at £923.08, a change in supplier means that we are now able to reduce the cost to just £675! Our exhaust manifold is designed to spool medium to large-sized turbos very quickly, producing broad power bands that carry to the top of the RPM range.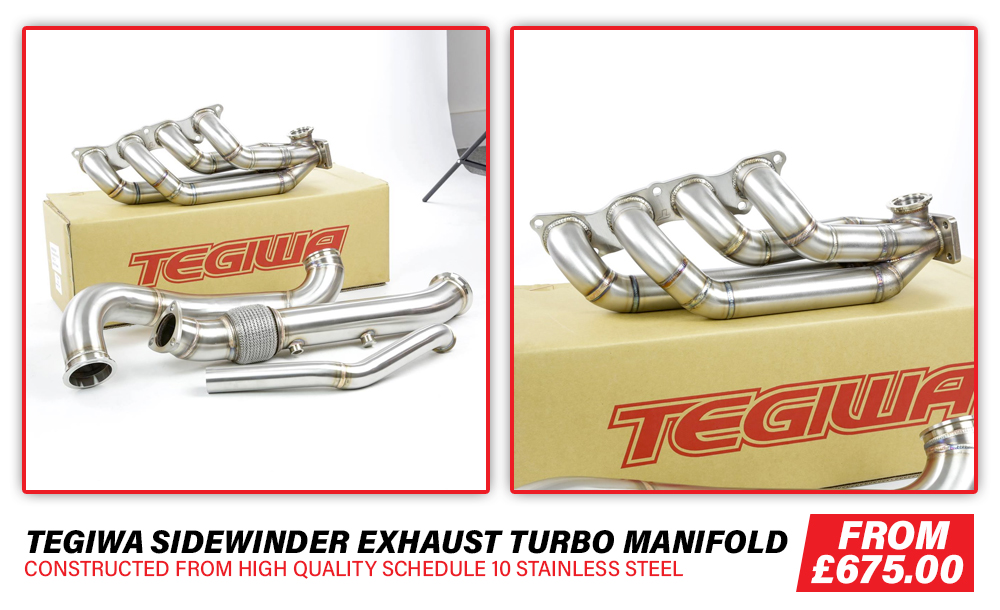 Our next product to launch was the Tegiwa replica rubber dash mat for the EP3 and EP2 Civic. Available for both left and right-hand drive cars, our rubber dash mat is constructed from a premium matte, heavy duty rubber just like the originals and features an embossed Tegiwa logo underneath.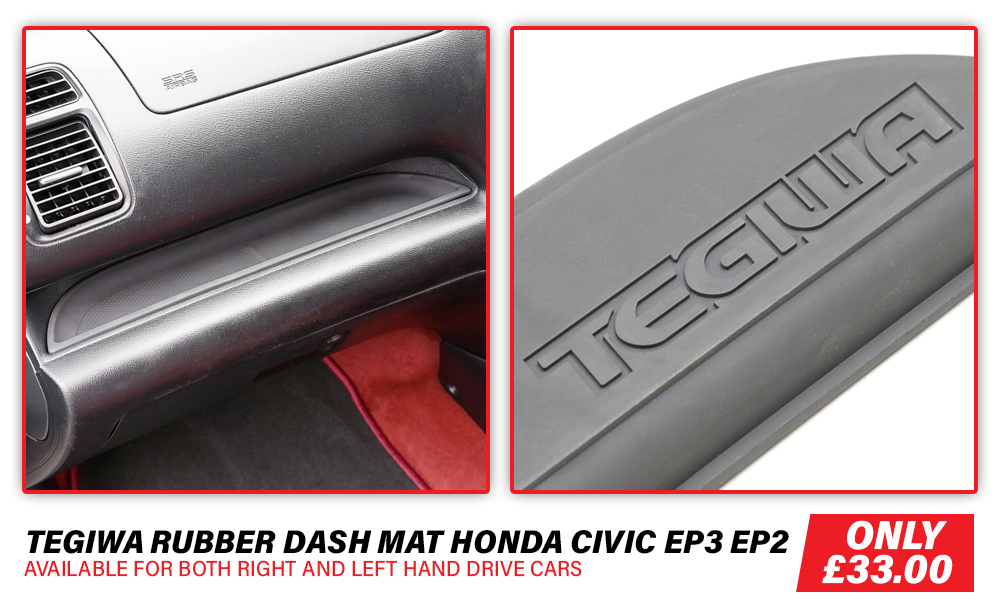 Our latest recruit…
It wasn't just new brands and products that were new at Tegiwa during May. Our latest addition to the ever-growing Tegiwa team joined too. Eddy, will be working alongside much loved members of the customer service team, Thaine and Jim, fielding calls and replying to emails. Plus, there's good news for our Italian speaking customers too, as Eddy is Italian, you'll be able to have a chat in your mother tongue.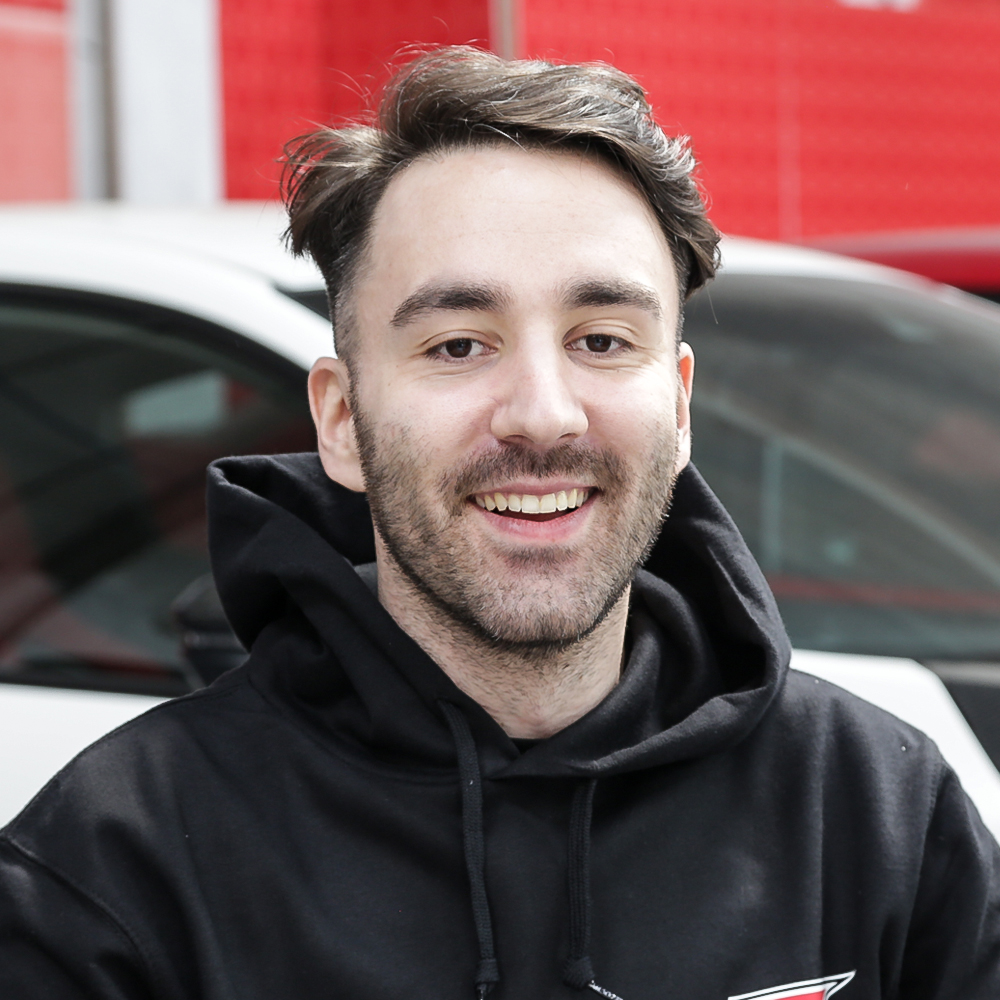 We're on TikTok!
We always strive to bring you more and more exciting new content, that's why we made the decision to join TikTok – not only can we show you behind the scenes footage from our race weekends, but we can also showcase brand new products too. We'd love to know what content you'd like to see from us on this platform, so drop us a message and let us know. In the meantime, make sure you hit the follow button on our profile, here!
Back to the track!
May also saw us return to the track for the opening round of Time Attack! We loaded up our lorry with Tsuki and Mike's Civic EK we made our way over to Cadwell Park for the weekend. With outstanding performances from both drivers, the weekend was brought to a swift halt due to torrential rain. Unfortunately, rain stopping play and the track deemed too dangerous to race on, our drivers were crowned with victories after setting the fastest laps in both their classes, respectively. We now move forwards to June 19th as we'll be making our way down south for rounds 2 and 3 at Brands Hatch!