We made our way over to the Lincolnshire countryside this weekend for the return of Time Attack. We've got 2 fresh builds that are competing under the Tegiwa Racing name for this season.
Luke Sedzikowski, co-director of Tegiwa, will be piloting the 600hp supercharged Tsuki NSX whilst resident Tegiwa web developer, Michael Birch, would be in the driving seat of his freshly built K20 Civic EK.
Track Day
Fortunately for our 2 drivers, they got a chance to ascertain some seat time, prior to the Time Attack event, during a track day at Cadwell. This was vital for both Luke and Mike as with their respective cars being finished close to the wire, neither driver had really managed to put their cars through their paces, so testing was of paramount importance. Check out that awesome sidewinder exhaust that Andy from ICEFAB fabricated for us to keep noise levels down for us on track days!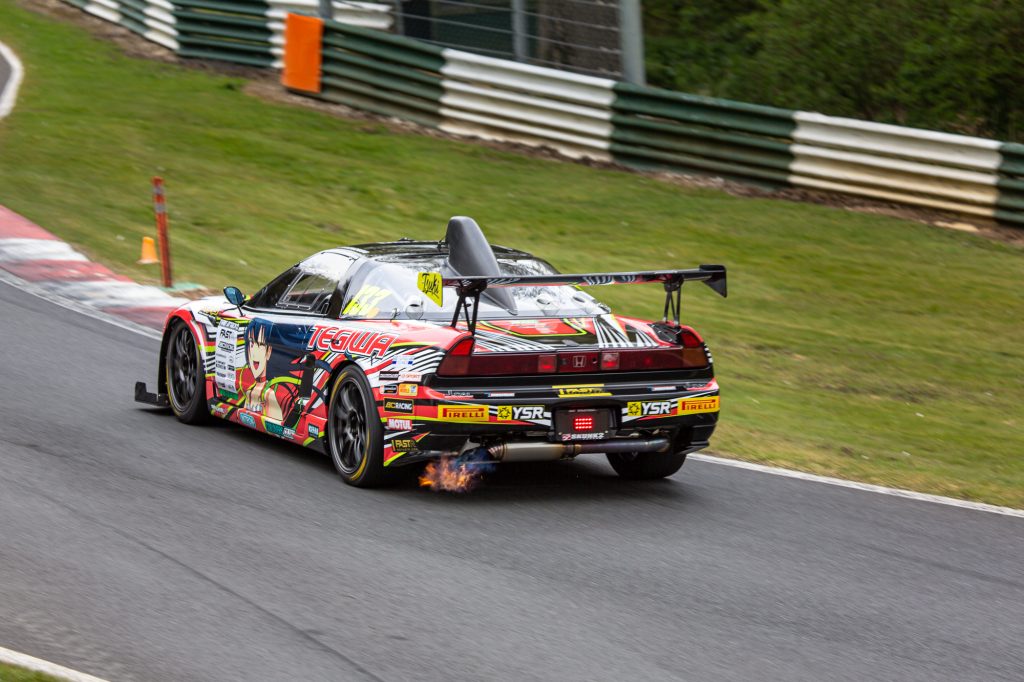 Tsuki, our affectionally named NSX, proved she was going to be a very capable weapon this season as we saw some incredible laps being put in throughout the day. However, such is the territory of a highly strung vehicle that issues were of course inevitable. Due to the solid mounts that keep the 600-horsepower engine bolted firmly in place, the vibrations that the car endures were always going to cause bolts and fixings to become loose, no matter how much Loctite had been used. Firstly, the vibrations had taken their toll on the Hondata K-Pro ECU, with a connection working itself loose from the circuit board. Secondly, the rear engine mount had managed to tear itself in two places whilst also becoming bowed in the process.
The ECU was a pretty simple fix. Area Motorsport were busy running a host of Civic Cup cars for the weekend, so they kindly lent us a replacement to see us through. This wasn't the first time that this had happened over our weekend, so another thanks are in order to Jerry from PerformanceTek who bailed us out the second time round. We'd also like to shout out Racing Circuits who spent the time to help us diagnose the faults that we were finding. The engine mount however wasn't so simple as it's a tall order to get hold of a welder in the race paddock!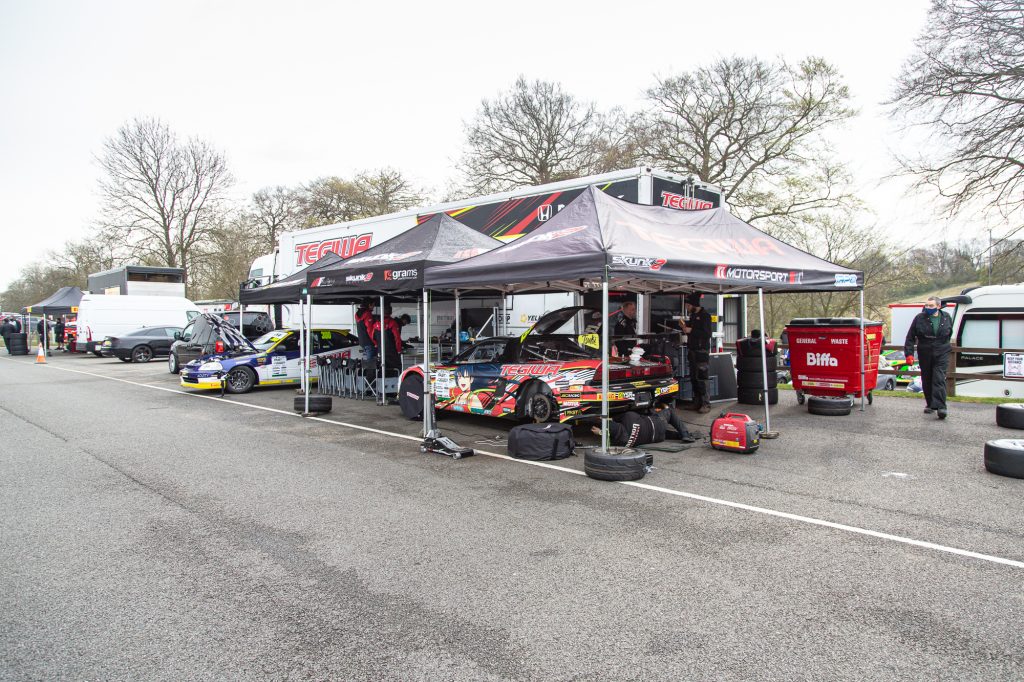 So, Johnny, who many of you might know as Johnny Tegiwa over on Facebook, put the feelers out for a local fabricator to get us out of the s**t. Again, not an easy task considering Cadwell Park is in the middle of nowhere and it was 7pm on a bank holiday weekend. However, no sooner had Johnny made a few calls than we'd jumped in the truck and was on our way to see Sam from ARC Autosport, our saving graces.
If you're not familiar with ARC, then make sure you check them out; they've recently built a K20 Ford Fusion for the Time Attack series. It sounds absurd but it damn well shifts on track!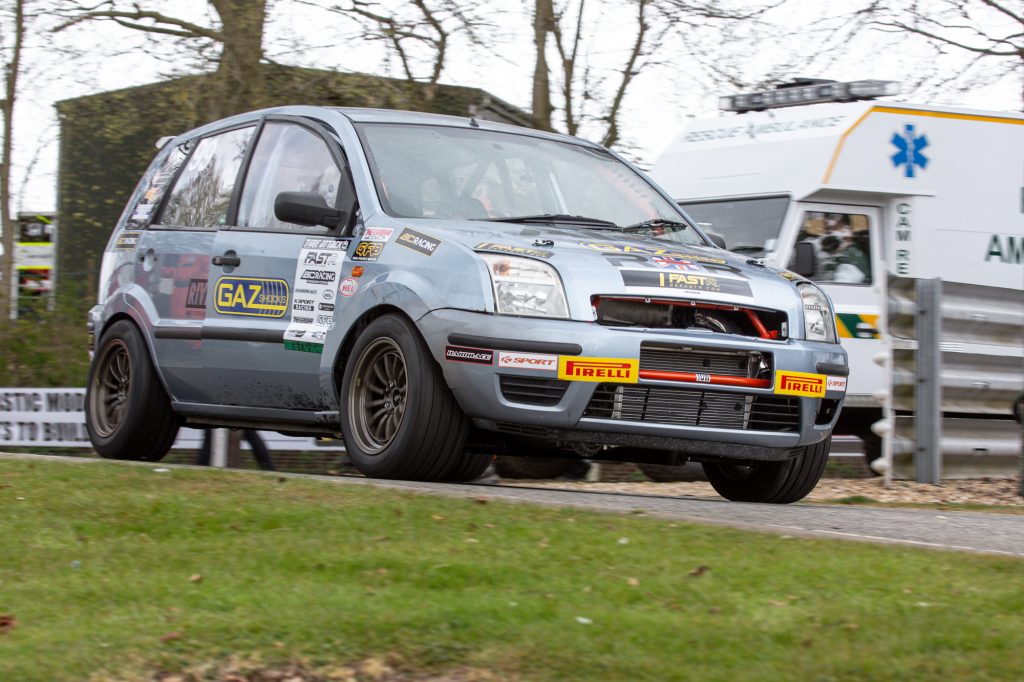 Whilst our mount was undergoing surgery; we were lucky enough to be able to have a look around the premises. We stumbled into this absolutely incredible Civic EK that had competed in Time Attack a couple of years ago and was now sat in a corner collecting dust. This really was a truly awesome piece of engineering and testament to ARC Autosport's skill and craftsmanship! We'd love to see it up and running again soon.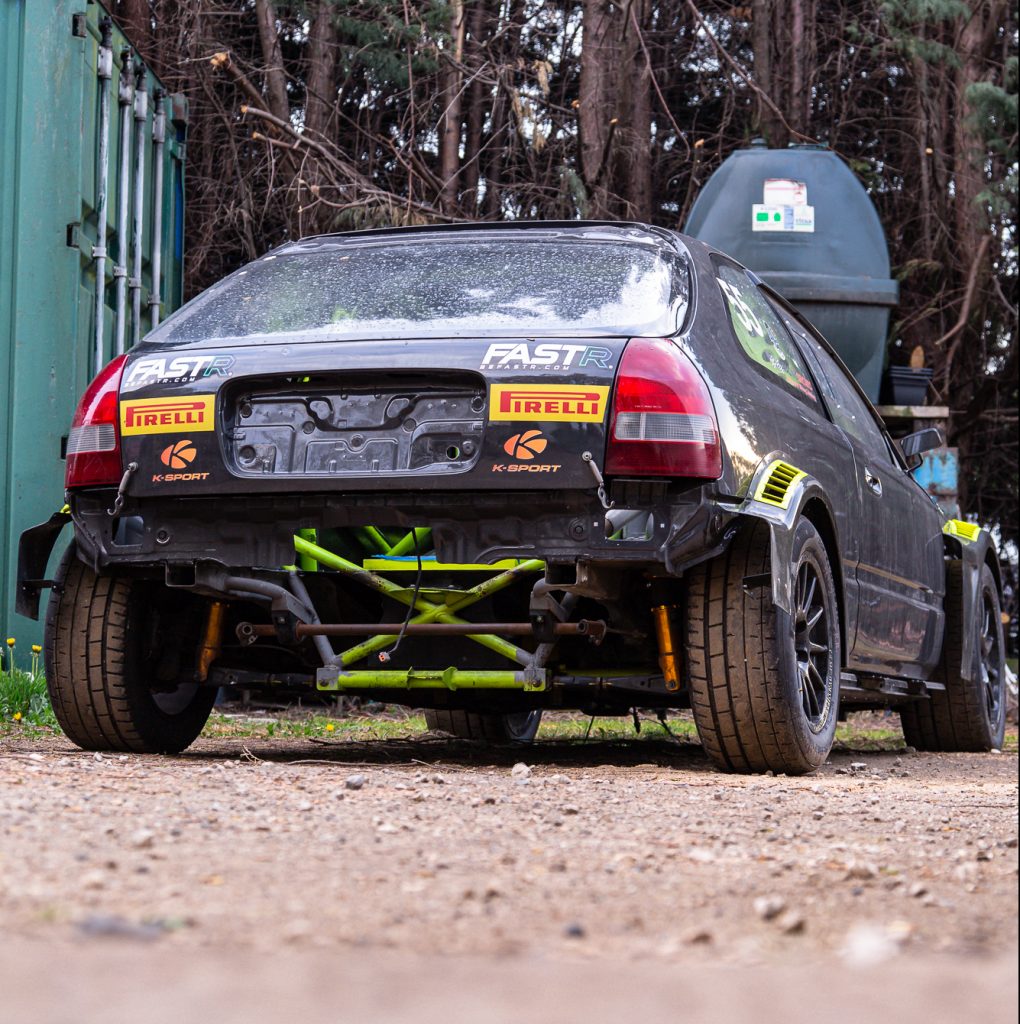 Thanks to Sam and his welder, the mount was now fixed and reinforced too! He'd done us a solid and it was now better than ever before. We soon made our way back to Cadwell, ready for the Motion Motorsport and Tegiwa crew to re-install it.
Race Day
The outcome of a motorsport event is often dictated by the weather and with this being a bank holiday Monday here in the UK, we knew we'd have to follow the weather forecast with a keen eye. We expected a dry morning for the warmup and practice sessions and rain in the afternoon for qualifying and the finals.
The warmup session was another chance for Luke and Mike to learn their cars characteristics and dial them in exactly how they wanted for when it mattered in the afternoon. Mike set the initial pace in his K20 Civic EK, with a 1:45:243 enough to secure him a third-place finish in his class. Luke followed shortly after, setting a 1:34:751 to finish at the top of Pro 2WD and 2nd overall behind the Evo of Gary Hayward.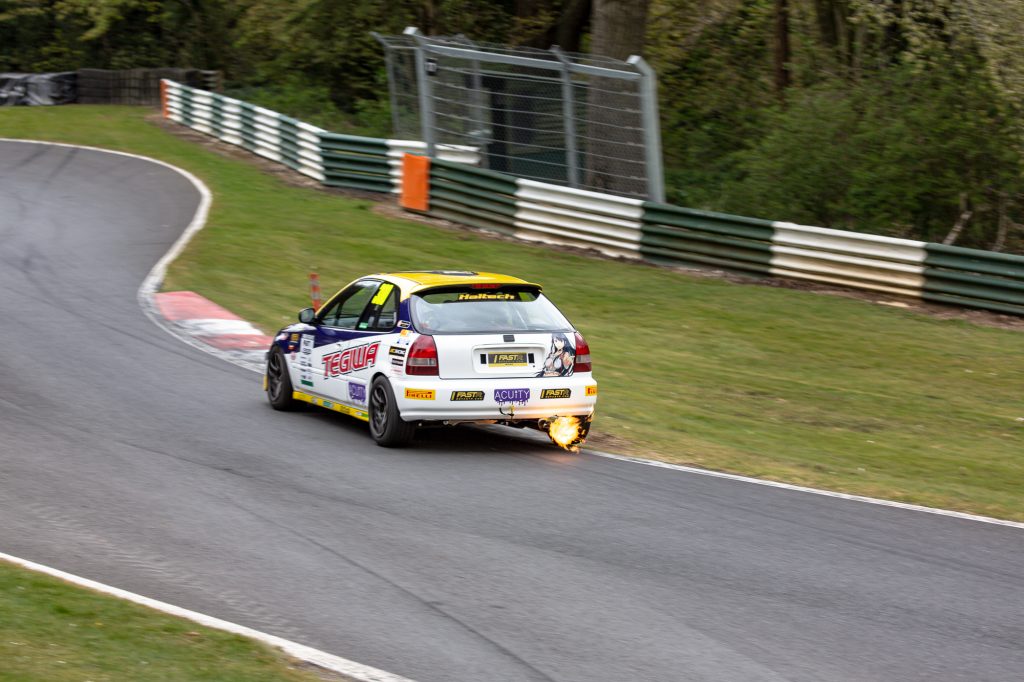 The practice sessions saw both drivers go even faster than the warm-up but with rain now imminent we knew it was going to be touch and go for qualifying. Tsuki had managed to rattle her oil cooler loose too, so there was a bit of fettling to do before we made it to the next session.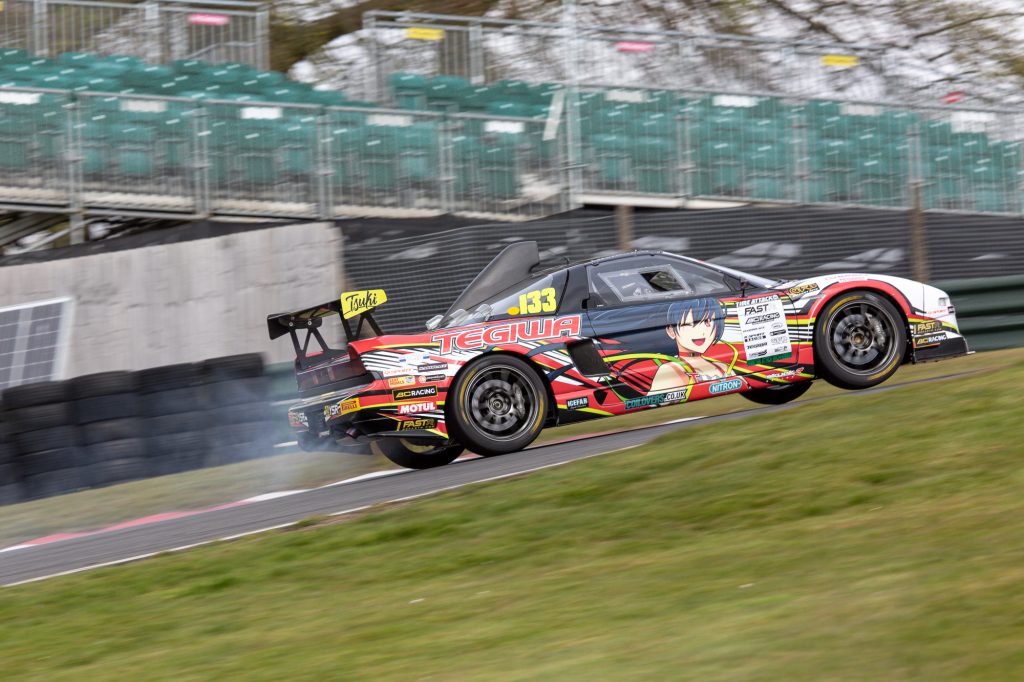 The heavens had soon opened, and the wind speed had increased dramatically over the lunch break. The paddock were soon hard at work swapping tyres over onto wet options. Mike was the first to endure the wet rigours of the technical circuit, negotiating hall bends with standing water wasn't quite the experience he'd been dreaming of! Needless to say, he proved he had the minerals for the task, finishing at the top of the pocket rocket class in his first wet outing and third overall in the session.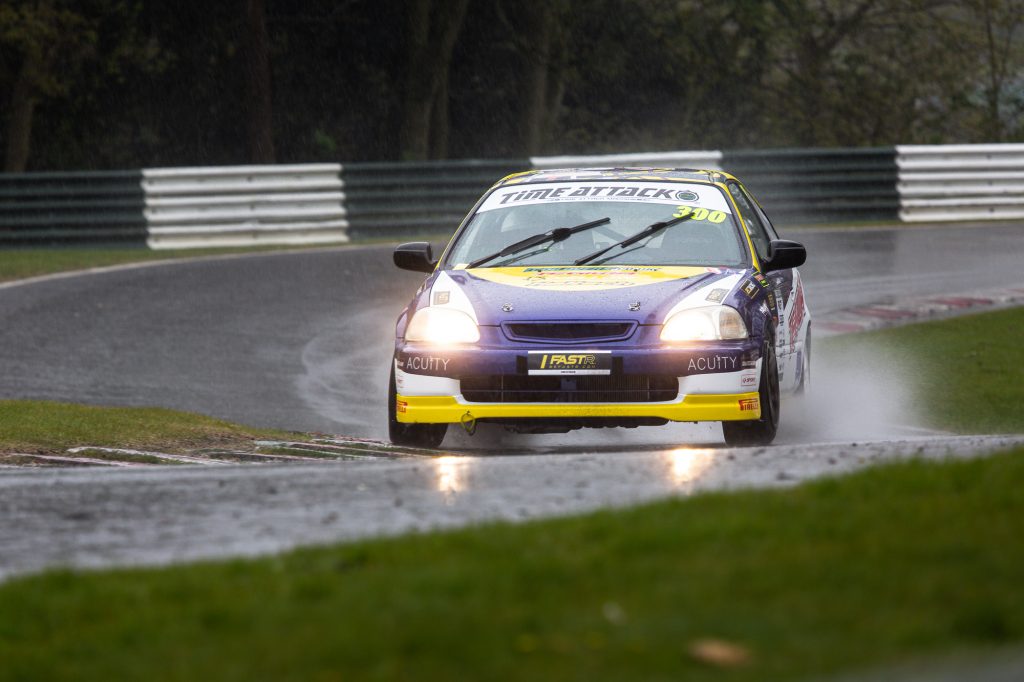 Luke soon followed, understandably nervous at the prospect of driving a car with a better power to weight than a Bugatti Veyron, in the pouring rain. Tsuki performed faultlessly with the traction control system doing an awesome job of keeping the car on the black stuff. Luke managed to keep it together and secure a 1:57:200 to put him at the top of the Pro 2WD class. Not only was this a mega lap, but it filled us with optimism heading into the finals as this was the first trouble free session we'd had with the car over the past 2 days.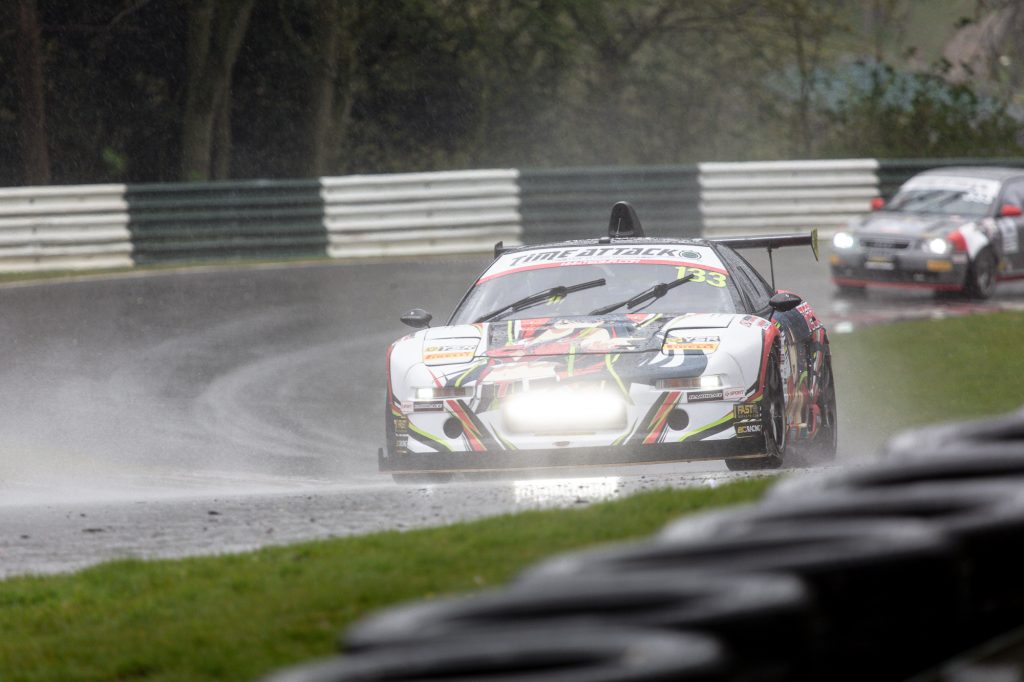 We were then followed by a long afternoon waiting for the finals, until the announcement came over the tannoy that all remaining sessions would be cancelled due to the torrential rain. A welcome feeling in the Tegiwa Racing camp as we'd witnessed a number of accidents in the day due to the weather. This also meant that both Luke and Mike were crowned champions for round 1 and not only did they take their first piece of silverware home from Lincolnshire, but also a haul of 5 points apiece to put them at the top of their classes respectively.
It was also great to see the Tegiwa sponsored drivers David Lawrence piloting his eye catching Cupra 280 and Chrissy Martin in his Subaru Impreza!
A big well done to Luke Sedzikowski and Michael Birch for pedalling it this weekend and we hope to see more of the same next month! We now move forwards to June 19th as we make our way down south for rounds 2 and 3 at Brands Hatch. We'll be addressing some reliability issues on Tsuki in the meantime and hopefully we'll be back stronger than ever!