Welcome back to our NSX blog as we showcase the final build chapter of our Time Attack contender for the 2021 season! The car has found a new home for the past couple of months at Motion Motorsport as they piece together our brand new Skunk2 Racing K24 block and mated it up with a Kraftwerks C38-R supercharger kit! If you want to take a more in-depth look at what upgrades our 2021 build has, then make sure you check out the previous instalment of the blog, here.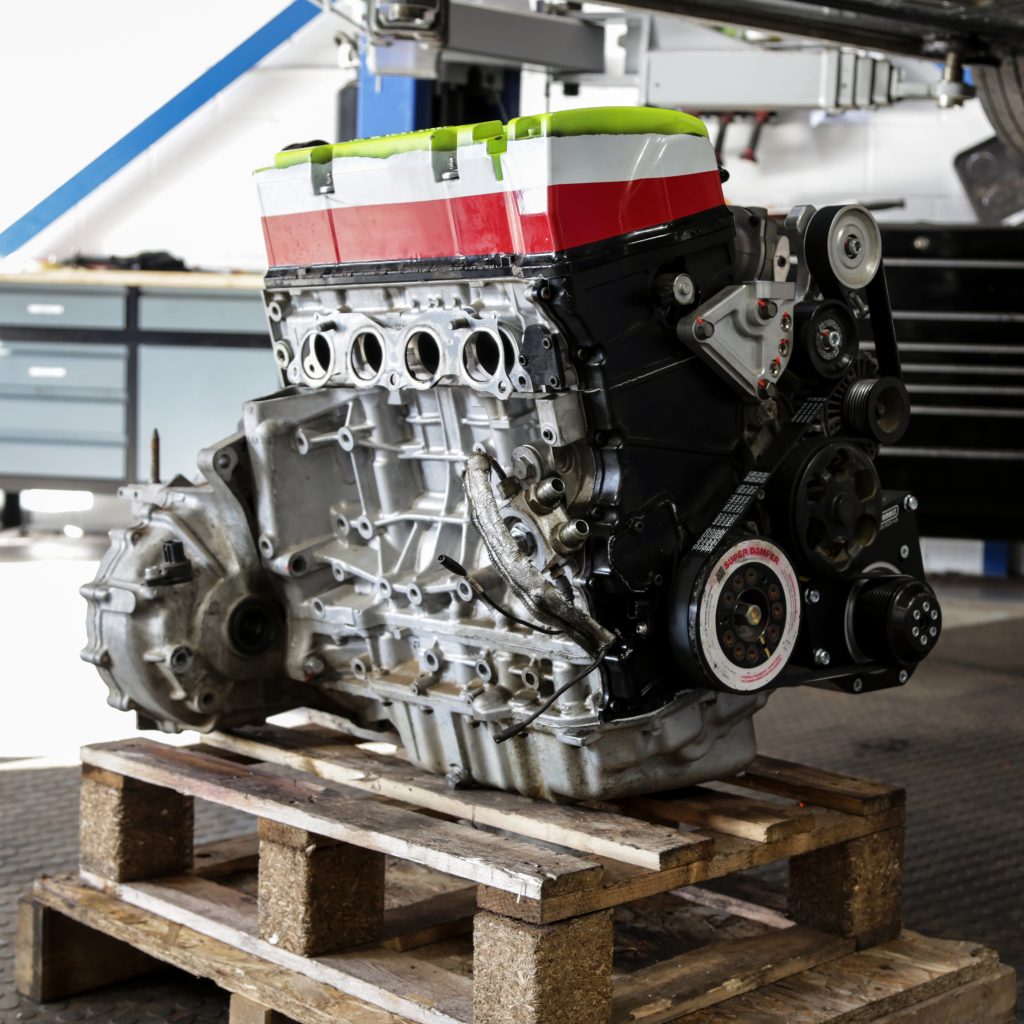 Since installing our previous batch of upgrades we've had some even more go faster bits put on too! Turbosmart helped us out with controlling boost with their state-of-the-art Gen V Race Port Blow-off Valve, which is a compact unit that's 50% lighter and 25% smaller than other variants on the market. All this whilst flowing 330CFM (cubic feet per minute) – making it the highest flowing BOV of its type on the market. We also utilised their Gen V HyperGate external wastegate too so that we can run boost by gear. With extended thermal performance, fatigue resistance, extensive user configurability and best in class flow performance, this is the high flowing gate of its kind available on the market!
With the NSX's engine bay busier than ever, we knew we were going to see a rise in temperatures, so we sent our exhaust off to have a performance thermal coating. This delivers the ultimate thermal barrier for our exhaust and keeps temperatures down by up to 33%. It'll also ensure that vulnerable components located near the exhaust remain protected.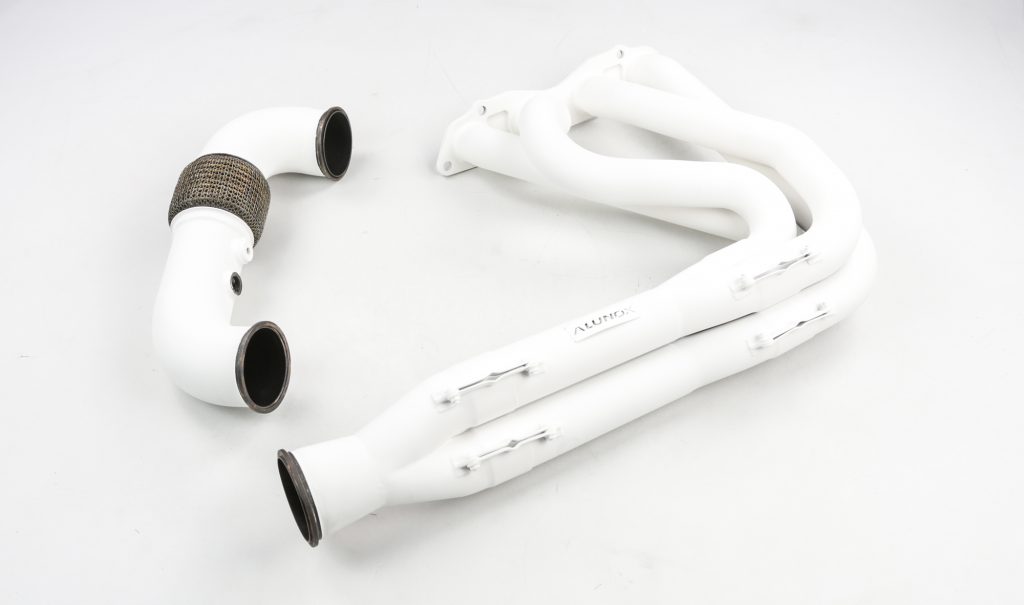 We've also made some changes to our fuelling system so that we can run a mix of pump fuel and Sunoco E85 racing fuel. One of the reasons we've made the switch to E85 is that due to its alcohol type-fuel, it offers a cooling effect for the engine whilst creating more torque and horsepower than regular pump fuel, whilst helping to prevent knock too.
As mentioned in our previous blog, we enlisted the help of Andy from ICEFAB to fabricate some bespoke cooling solutions for us along with an array of custom brackets and splitter mounts too. It's fair to say he absolutely smashed it out of the park with his custom charge cooler, radiator and oil cooler.
Of course, when increasing the horsepower of the car drastically, it's important that we can still put the power down to the tarmac too. That's why we went for a RaceTCS traction control system that will enable us to use maximum traction whilst accelerating. RaceTCS utilises input from the wheel speed sensors and controls single injection pulses of fuel injectors. Therefore, when it detects a slip condition and the slip exceeds the allowed limit, it cuts the signal to the fuel injectors.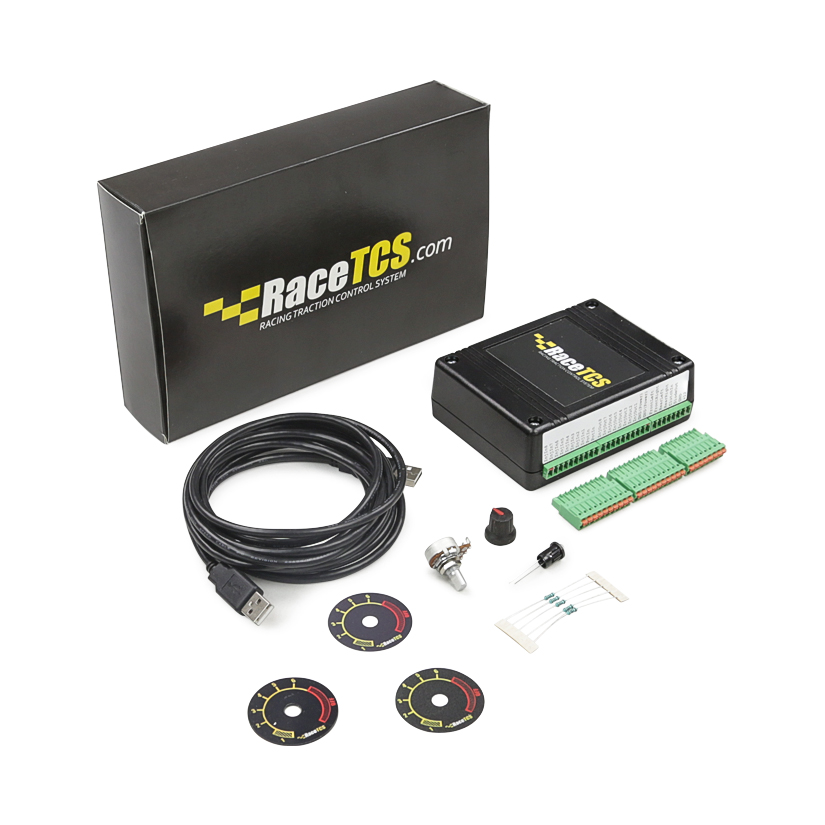 The peripherals from our old K24 block got stripped down and put onto our new, lower compression block (11.5:1), but still high comp for boost, from Skunk2 Racing. This is a hand-built block from the guys in America that was specifically designed to accommodate boost! Again, a huge shout out to the Skunk2 guys for building the block for us, we can't wait to hear it scream all the way up to 9,000rpm!
As with all new engines it's super important to run them in to ensure that all rotating and moving parts can settle and adapt correctly. To ensure best practice we used special running-in oil before we swap it out to our oil of choice, Motul 300V.
It's then onto the super exciting part of the build, mapping. Our good friend and renowned Honda tuner, Jesse Halford from J.CAL ECU calibration, was the man tasked with this job as he's no stranger to a boosted Honda.
Each year superchargers from Rotrex are the number 1 choice for thousands of owners looking going down the forced induction route. With their unmatched combination of power and reliability it's easy to see why Kraftwerks use Rotrex centrifugal supercharger units. To give an idea of what kind of figures we're expecting to see, the Kraftwerks C38-R supercharger is good for 495-965 horsepower, so even if we see low end figures of around 550hp then we'd be pretty happy. Don't forget that the NSX only weighs a tonne as well, so with 550hp we'd have a better power to weight ratio than cars like the McLaren P1, Bugatti Veyron and Pagani Huayra!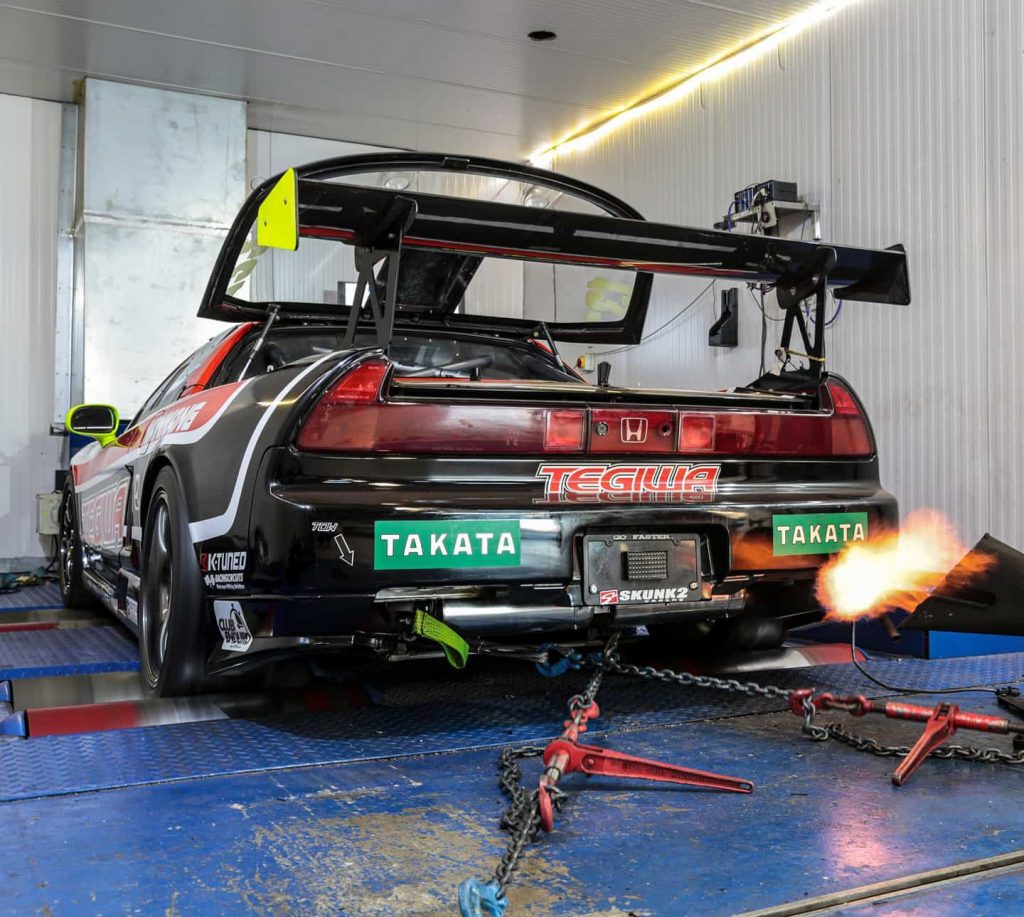 With that being said, we estimate that the car is now running in the region of around 650 horsepower, although that is an estimate at the moment as the car struggles for traction on the dyno so we're unable to obtain an accurate figure. We recently visited Curborough sprint course for a shakedown before the season gets underway in a few weeks time and we're pleased to say that the car performed without any major issues, which is always a good sign when it comes to a build like this.
The car will certainly be ready to challenge in the Pro classes of Time Attack now and we cannot wait to go racing! Next week we'll be revealing our brand-new livery for 2021 which couldn't be any more different to the previous look. Make sure you stay tuned to see what it looks like!