Remember our final round of Time Attack at Brands Hatch all the way back in September last year? That's where we first mentioned some big changes to our NSX through the winter. Well, winter is upon us and the 2021 build is well underway and we're sure you guys are keen to see what it entails and how it's developing!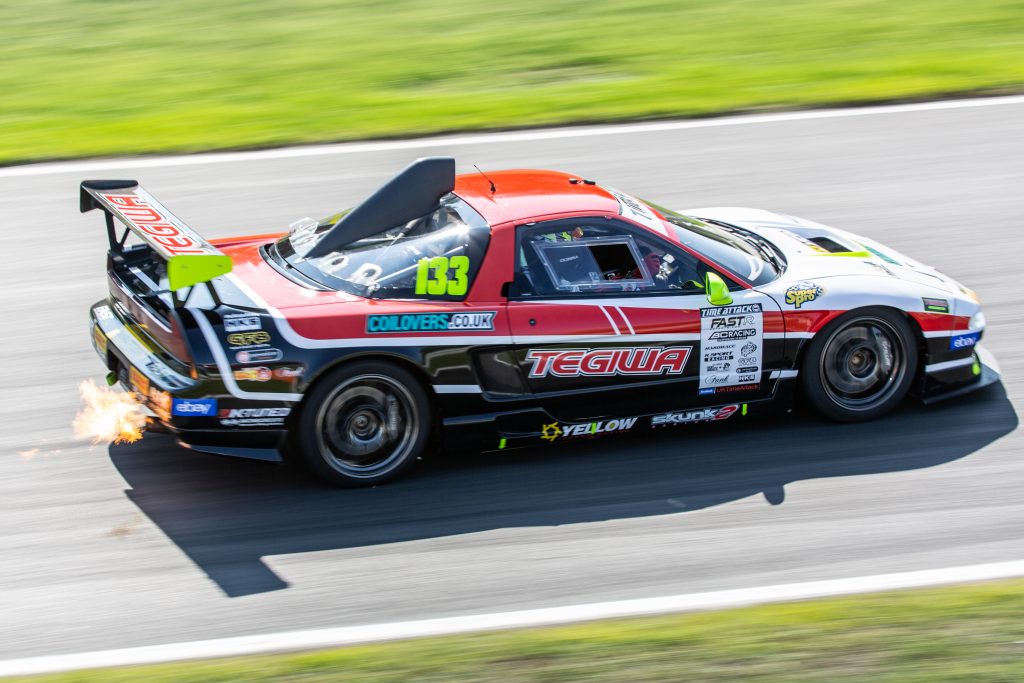 Tyre Upgrade
After winning the Club 2WD title last year, it's only right that we take the next step up into the 'big boy' leagues of the Pro Extreme and Pro classes that Time Attack has to offer. Although we're still undecided on which of the 2 classes we'll find ourselves in, a tyre upgrade is necessary to be eligible for the step up in class. So, we've now moved away from the MSA list 1A and 1B tyres and made the move to a Pirelli racing slick. It goes without saying that we'll see a huge increase in grip levels and an almighty drop in lap times too. Here's a shot of our test fit to the front right corner, with the Pirelli/WedsSport combination filling the wide arches rather nicely.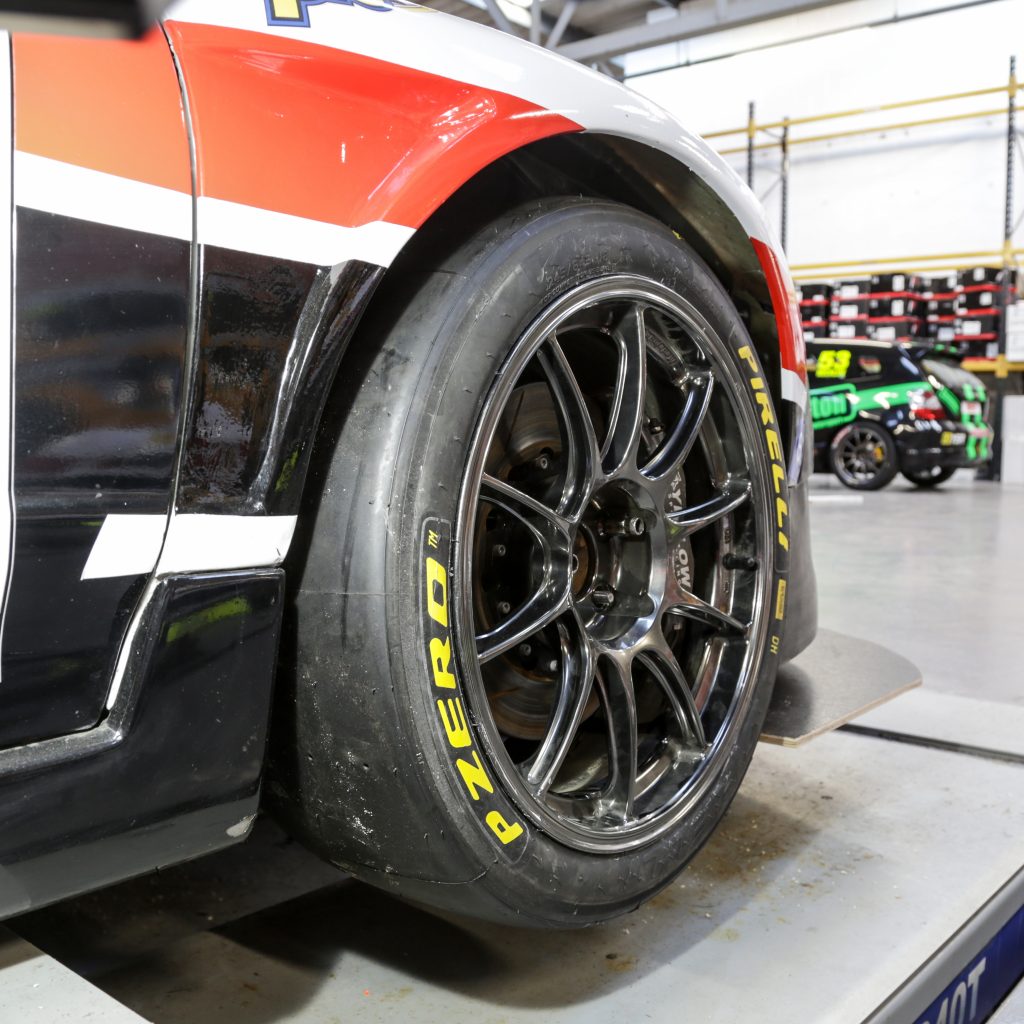 Aero 
Time Attack cars are renowned for their monstrous wings and over the top body kits, but it's all in the name of aerodynamics. These wings and spoilers that we often see help the car to carve through the air and push it down onto the track to create downforce. The more downforce you generate, the more speed you can carry through corners, the quicker your lap times are. Simple.
Our NSX is no exception either. We upgraded to larger front wings halfway through the 2020 season to accommodate a larger front wheel to improve front end grip. We've now paired these up with a brand-new aero bumper that will allow more air flow and a larger splitter too. As you can see its still in the process of being developed by our in-house technician, Fordy.
We've also enlisted the help of motorsport fabricator and engineer, Andy, from ICEFAB. He's been tasked with cooking up a bespoke diffuser to help the rear of the car stay more planted. He's got a couple of other tasks too, but we'll chat about that a bit later on!
Engine
With the bumper and slicks test fitted, it was time to take the car down the road to the guys at Motion Motorsport. As you know, Motion help run our cars at race weekends and are responsible for carrying out all the mechanical work that the car needs.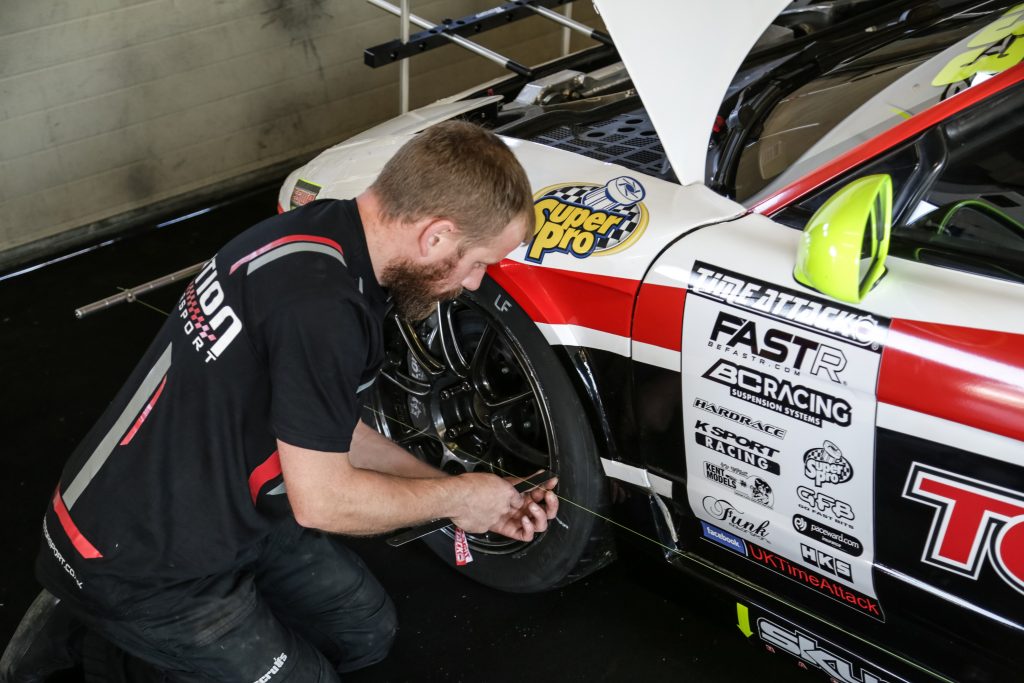 No sooner had the NSX arrived, than it was on a ramp and the Skunk2 built K24 power plant safely taken out. Now, if we're planning on challenging for victories in Time Attack, you might be wondering how we're going to do that with our current naturally aspirated K24 setup. One word, boost!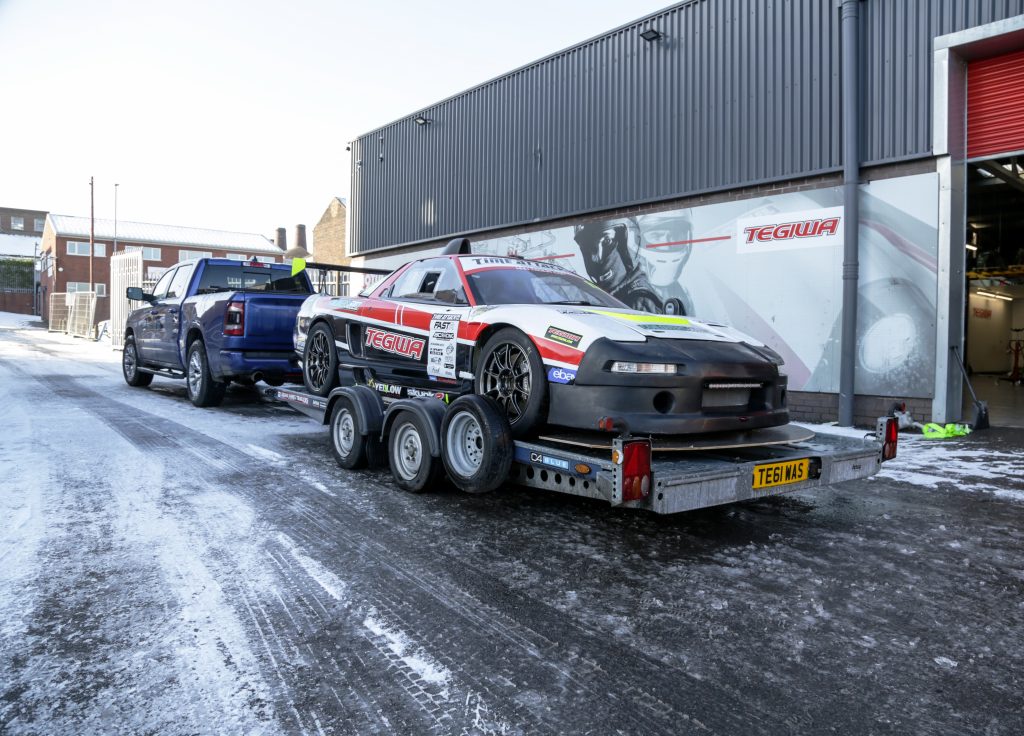 Begging the question of whether we'll opt for a turbo or supercharger. Having already established a fantastic relationship with Kraftwerks who specialise in Rotrex based supercharger kits, it was a no brainer that we turn to them to provide us with a kit. We opted for a K-Series race kit that is based on the C38 Rotrex unit, but the guys at Rotrex hooked us with an upgraded brand-new R version that's not hit the shelves yet! The Kraftwerks K-Series kit produces impressive results throughout the entire power band, and unlike turbocharging, it provides a linear power curve, torque on demand and cooler operating temperatures, so it was a no brainer really!
When going down the road of boost, it's not always a case of simply strapping a blower to the motor and getting a hike in power. We've heard many of you guys asking if we're going to be swapping to a new engine, and the answer is yes. After Skunk2 did an amazing job of building our previous K24 that produced a naturally aspirated 320bhp, it was always the case that we were going to turn to them to build our next block.
Opting for the same K24 power plant that we've previously used but built to a different specification with a lower compression ratio so that we can accommodate boost, Skunk2 are still hard at work putting the finishing touches to our engine. However, they did manage to send us these images of the block being put together.
With a test fit of the supercharger unit strapped to our old block, the guys at Motion Motorsport are about to remount the engine to make sure that everything fits properly. They'll then work out the plumbing of the boost pipes and other supporting modifications. The aforementioned Andy from ICEFAB will be fabricating a bespoke charge cooler to keep our temperatures in check too.
As the car is no longer used for endurance racing, the quick fuel system is redundant. So that'll be stripped out to give us a bit more space in the engine bay. We've also had solid engine mounts fabricated by Motion Motorsport to replace the polyurethane units. This will eliminate all movement of the engine and keep it held firmly in one place.
Drivetrain
The engine isn't the only exciting news either. We'll be switching from the standard H-pattern manual gearbox to a Satchel Engineering 6 speed sequential gearbox that'll make for even quicker gear changes and even more weight saving! We've opted for paddle shifters rather than a more traditional lever so that it didn't cause too much of a headache re-routing gear linkage back through the car.
Suspension
With the switch to slick tyres we needed a heavier duty suspension setup. Enter, Nitron. They hooked us up with a set of their state-of-the-art NTR R3 coilovers that utilise a class-leading 40mm piston design and ultra-strong piston rod to demonstrate exceptional levels of damping control and refinement. The performance is achieved through accurate control of its 3-way independent damping with instant feedback transmitted through the wheels, which will allow the limits of traction to be explored confidently.
Chassis
Our NSX wouldn't be complete without the help from Yellow Speed Racing. We've gone for YSR 3-point air jacks as we're going to be using tyre blankets this season, so it's important that we can get the car up in the air quickly and easily. Not only are these kits lightweight and durable but they vastly decrease time and effort jacking up the car too.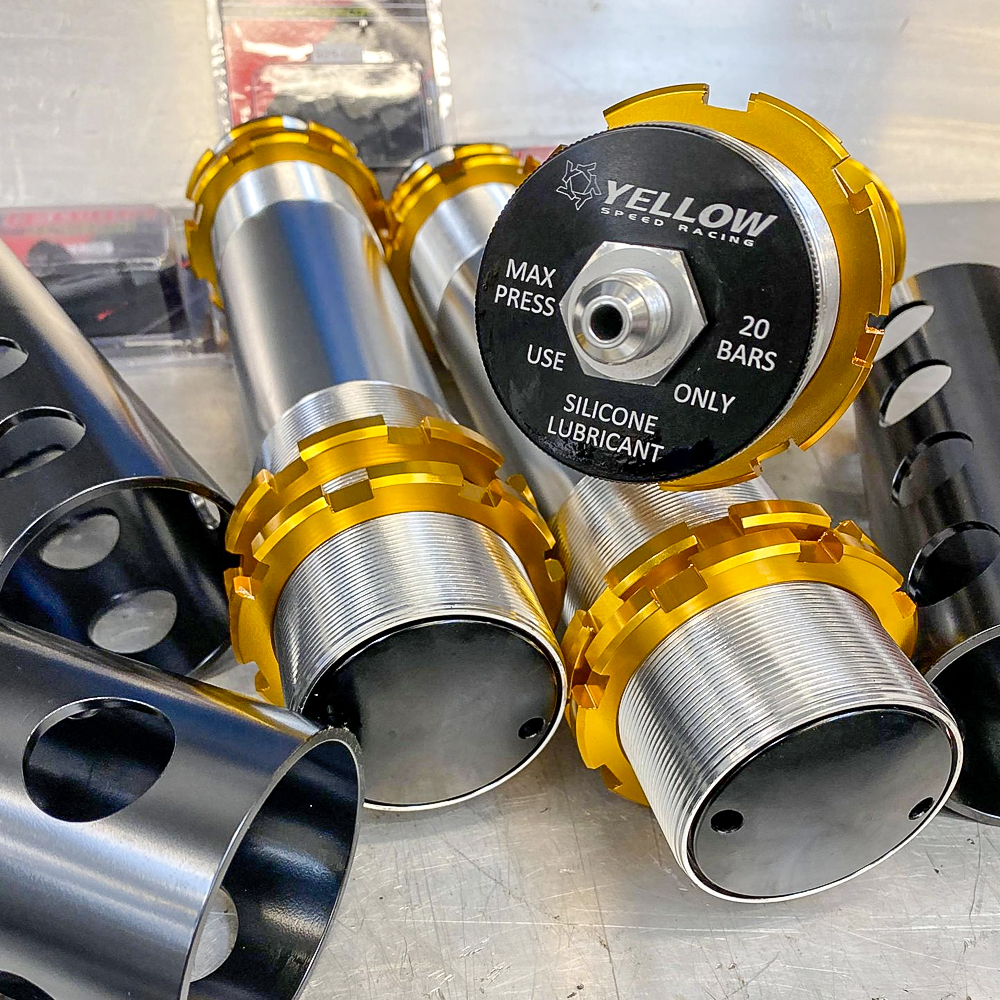 What's next?
We've got a brand-new livery in the pipeline for the NSX, which promises to be an entire new look than before. We won't give too much away yet but it's going to be all about JDM vibes! As always, stay tuned to our socials and blogs for more updates on the NSX build!