Tegiwa BMW M8 GTE Championship – Spring 2020

If you've been keeping up with our social media pages, you'll be well aware that we're hosting our very own championship on the increasingly popular iRacing platform. The inaugural round of the Spring 2020 championship kicks off on Wednesday 6th May on the iconic Donington Park GP circuit. Check out the full calendar below.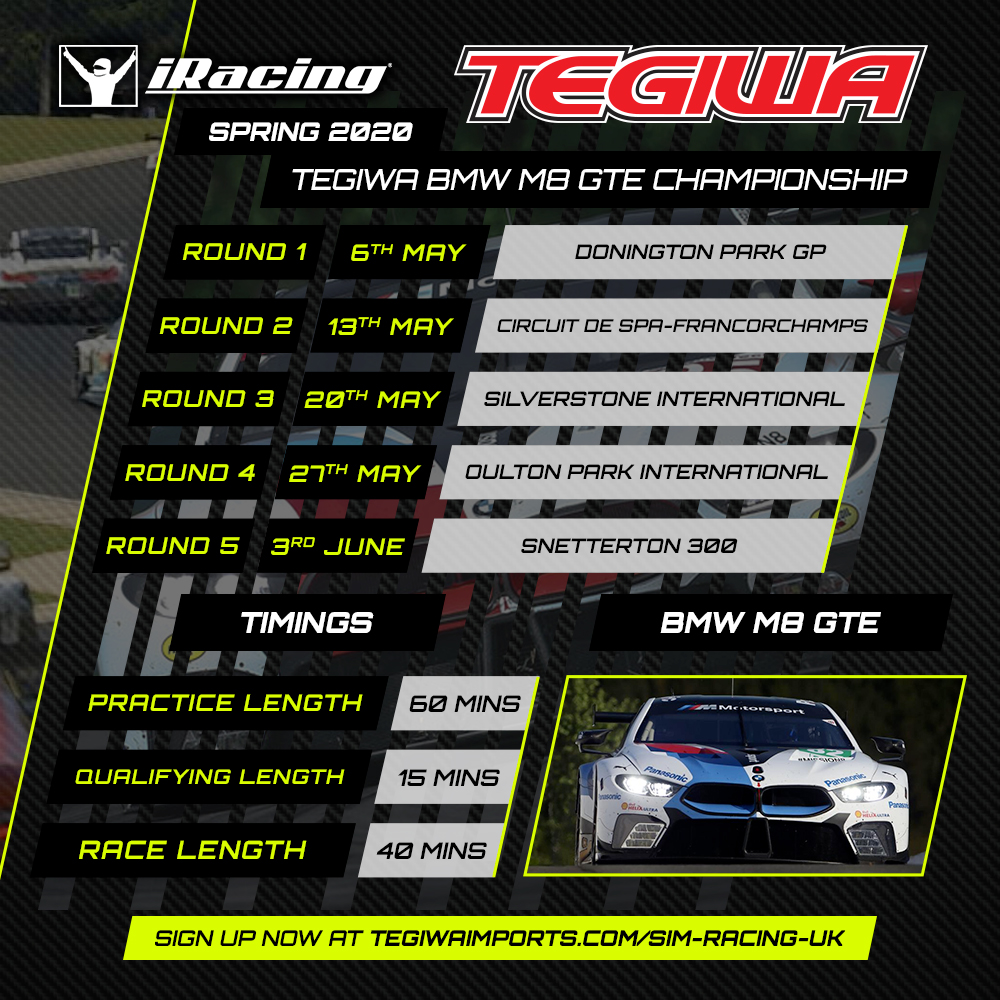 All you'll need to get involved is the iRacing software, the BMW M8 GTE and selected tracks that we'll be racing on. We suggest downloading the car and tracks that you'll need at the same time as a reasonable discount is applied.
Interested in participating? Simply head over to www.tegiwaimports.com/sim-racing-uk, download the application form, fill it in and email it back to [email protected]. We'll then issue you with a password that will enable you to join our server and compete in each of the 6 rounds.
Rules & Regulations
The rules and regulations are pretty simple too with each round taking place every Wednesday, commencing at 19:45 BST. We'll be using a standard system to award drivers points based upon their finishing position. The lobby format will consist of a 60-minute practice, 15-minute qualifying session and a 40-minute race. We'll also be enforcing a 20 incident limit for each race which means if you do reach this limit you will receive a stop-and-go penalty.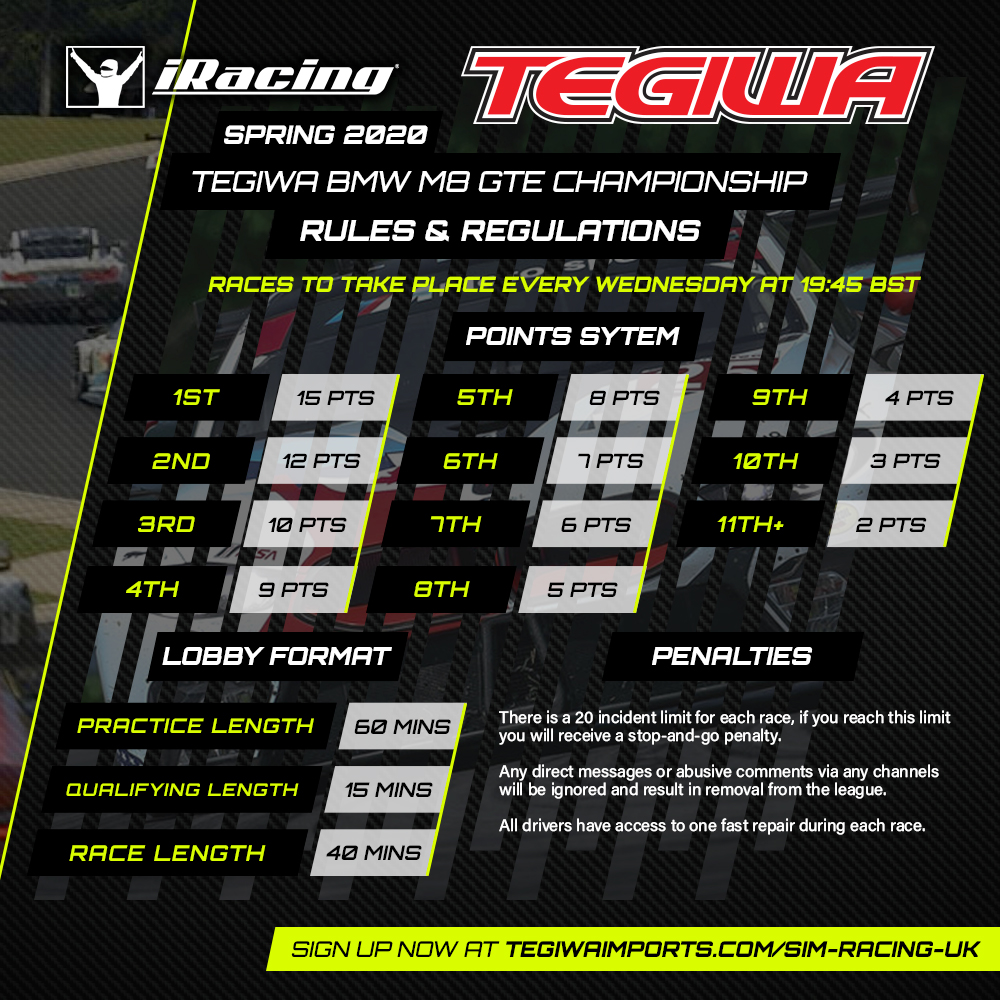 Obviously, we want to make this as fun and enjoyable as possible so any direct messages or abusive comments via any channels will not be tolerated and will result in removal from the league. See the full rules and regulations here.
Can't take part but still looking at seeing how the action unfolds? The championship will be streamed live on YouTube via the Evolve Sim Racers channel. You can watch all the action live here – don't forget to subscribe so you don't miss out on any of the action!