What is the ultimate sim rig?
Each day we're seeing more and more people starting to get involved in sim racing – whether that's the XBOX or PS4 user looking to get away from using their pad and invest in an entry level sim rig to provide a more immersive experience, or the more serious racers upgrading to a PC and get involved with simulators such as iRacing. Well, if you're looking at putting together a sim rig then you'll want to read on as we explore the best options on the market for a range of different options.
XBOX Users
Entry Level
Let's start by taking a look at an entry level option for XBOX users. As we all know, one of the main peripherals of a sim racing setup are the steering wheel and pedals. We've picked out the Thrustmaster TMX Pro Racing wheel and T3PA pedal set teamed up with a Trak Racer RS6 Mach 3. What's great about this wheel/pedal setup is that should you decide in the future that you'll switch to a PC, the wheel and pedals are still compatible, so you don't need to worry about future proofing.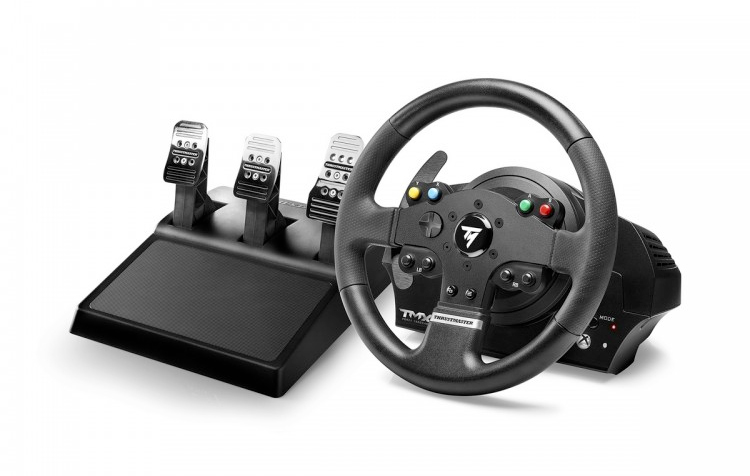 Cost: £788 (excluding console)
Kit consists of:
Premium Level
If you're after something a little less basic, then we recommend the Trak Racer TR8 cockpit which is fully adjustable and features a monitor stand with a console shelf too. This particular rig is strong enough for a direct drive wheel, again, future proofed should you decide to upgrade at any point. Again, we head to Thrustmaster to take care of the peripherals with their TX-XW Racer Sparco P310 Competition Mod racing wheel and pedals. This wheel benefits from a powerful 40-watt brushless servomotor, so will provide more realistic force feedback as opposed to the entry level kit.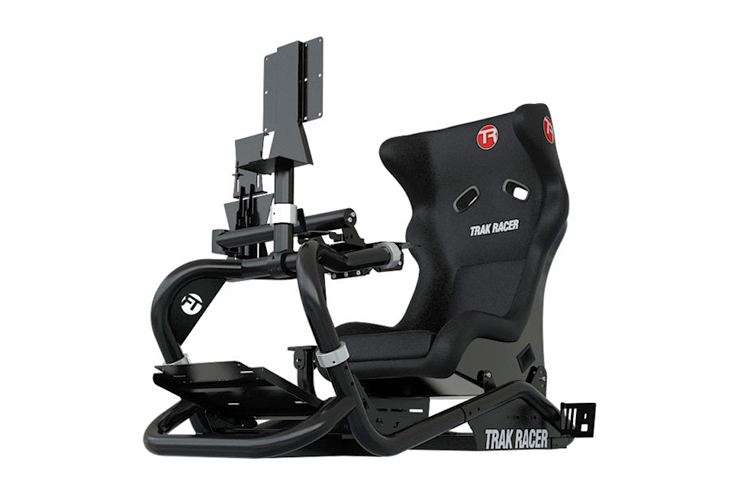 If you haven't already got a decent TV to fill the monitor stand, we suggest the JVC LT-39C790 39" Smart LED TV which is available from Currys for only £199.00. Again, if you don't already have the console, you'll need to invest in one – Argos provide the Xbox One S 1TB All Digital Console for £199.99.
Cost: £1,378 (excluding console and TV)
Kit consists of:
PC Users
 So, you're looking at PC setups, I guess you could say things are starting to get serious! If you do want to get involved in platforms like iRacing then you will need to invest in a PC, it's as simple as that. These setups needn't break the bank though, and the benefits of investing in a setup like the ones we're about to look at sometimes far outweigh the cost of building a car in real life, which you can read about in our Ultimate Guide.
Entry Level
For the entry level option, we again opt for the Thrustmater TMX Pro Racing wheel and T3PA pedal set that we recommended for the go-to XBOX option as well as the Trak Racer RS6 Mach 3 rig. However, as the rig doesn't feature a monitor stand, you'll need to buy a monitor stand separately. The Trak Racer single monitor floor stand sits around the rig and can mount a TV from 22-60". Check out the electriQ 24" 4K UHD 60Hz FreeSync HDR Gaming Monitor from LaptopsDirect, which is only £159.97 – the perfect smaller TV which features 4K quality, HDR, and AMD FreeSync which cuts out any stuttering and tearing.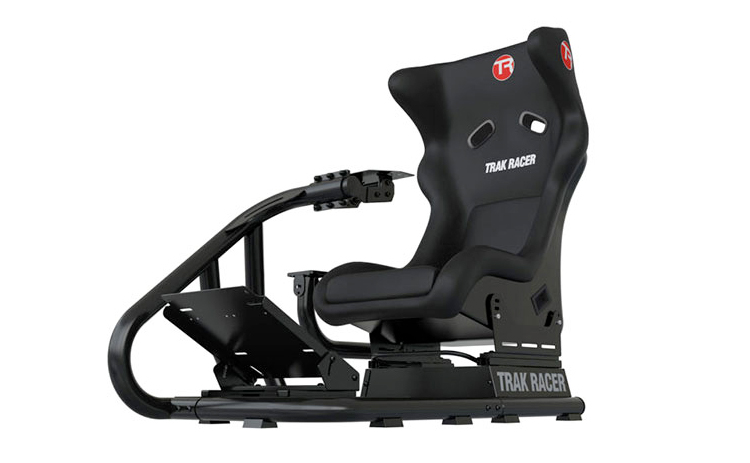 You'll also need accessories for your computer too, such as a keyboard and mouse if you don't already have them. We recommend the Logitech K400 Plus wireless keyboard from Currys, costing £32.99 which is a bargain as it features a touchpad which can cut out the need for a mouse if you don't want to use one.
Cost: £1,976 (excluding Monitor, PC and accessories)
Kit consists of:
Dedicated Setup
For those of you looking for a dedicated setup then, again, we opt for the Trak Racer TR8 cockpit and Thrustmaster TX-XW Sparco P310 wheel and pedals. If you've not already got a PC, then we recommend the custom built Tegiwa PC which is perfect for a single monitor setup. Based on the fantastic new Nvidia GeForce GTX 1660 Super, this PC is capable of achieving a steady 60+ FPS, with high or maximum graphics at 1080p. Again, the Logitech K400 keyboard is the go-to option on the accessories front.
On the monitor front, we suggest an ultra-wide curved display as it will you give a more immersive experience and you'll benefit from seeing things in your peripheral vision too. Samsung's 49″ G9 Odyssey offering, has an incredible 5120x1440p display which shows amazing detail and colours and with a refresh rate of 240Hz, it'll easily keep up with the fastest paced games around.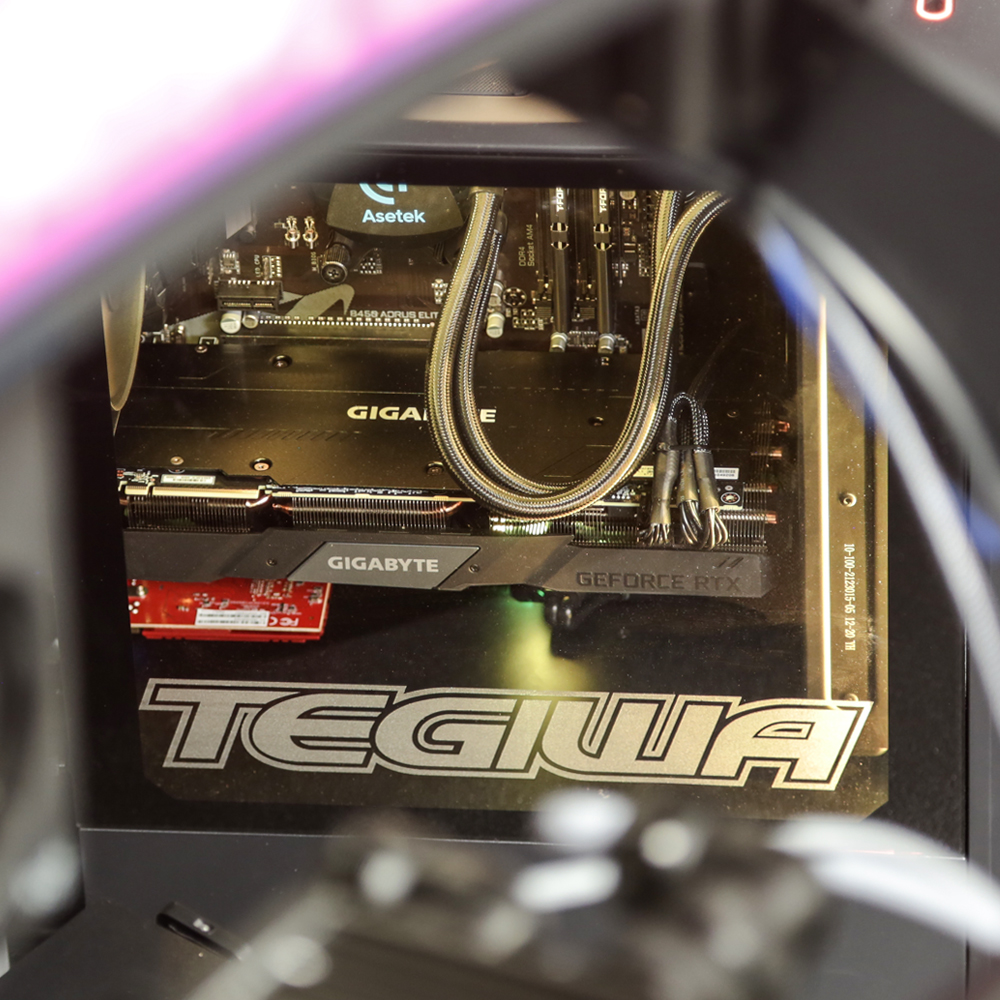 Cost: £2,566 (excluding TV and accessories)
Kit consists of:
Virtual Reality Setup
If you're looking for the most immersive experience possible then you'll want to get into Virtual Reality or VR for short. Again, using the same wheel/pedal combo as before but opting for the much sturdier Trak Racer TR80 cockpit. The TR80 is also much lighter than the RS6 and TR8 thanks to its extruded aluminium design. Extruded aluminium is often used to build complex structures and is the material of choice for sim rig designers for its versatility and expandability. You'll also need to upgrade to a slightly more powerful PC than before to run VR. The custom built Tegiwa sim racing PC will come with the specification you need to run all of the latest and greatest sim racing software and more.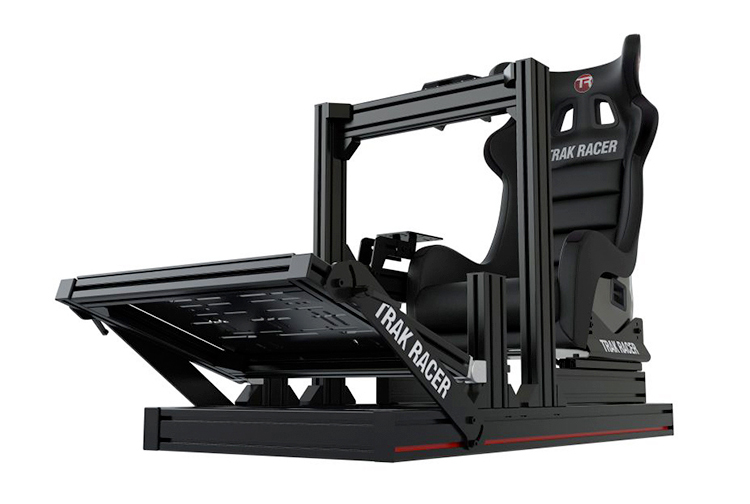 On the VR front, look no further than the Oculus Rift S headset. With their sharpest lenses and next gen optics you'll literally see the action unfolding around you. The Rift S has an improved design which makes it much more comfortable than the previous version, which means you can keep playing for longer. Head over to Argos to pick up your headset for £399.99.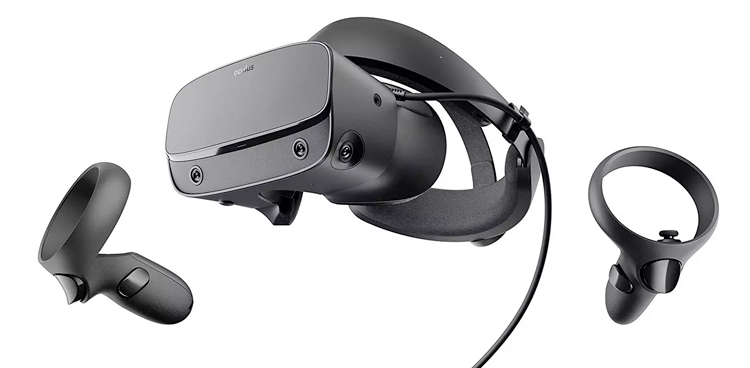 Cost: £3400 (excluding VR headset, monitor and accessories)
Kit consists of:
Monitor Setup
If you prefer to see what's going on in your actual surroundings then you might prefer the more traditional monitor setup rather than the VR experience. You'll need the same options as the VR setup but this time you'll need Trak Racer's monitor stand that neatly slots into the aluminium rig. Mount a Samsung G9 Odyssey 49″ Curved TV onto this from Overclockers and you're well away onto the ultimate rig.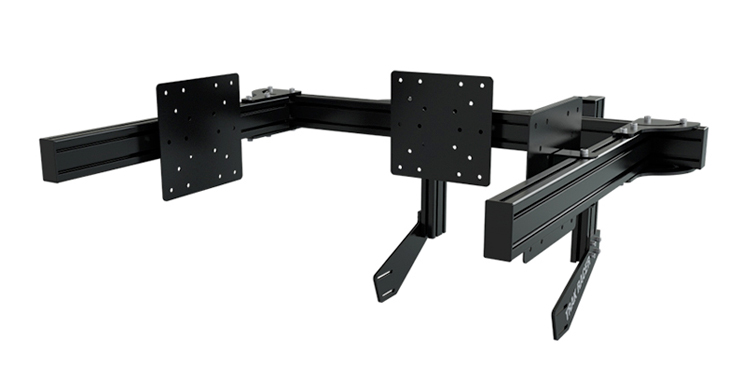 Cost: £3669 (excluding 3 monitors and accessories)
Kit consists of:
The ultimate setups 
If you want to jump straight in at the deep end, then we're about to show a couple of options for the ultimate gaming setups. Obviously, these rigs don't come cheap, but you'll have the ultimate simulator rig right in the comfort of your own home, ready to take on the best of the sim drivers out there.
Ultimate VR Setup
The TR80 rig and Tegiwa custom built gaming PC's feature again but this time we utilise a direct drive steering wheel base from Sim-plicity. Their SW20 V3 control unit kicks out up to a whopping 20Nm of force, which is enough torque to warrant the kit being supplied with its very own emergency stop button. After talking to a number of people who use direct drive wheels, they all say the difference is night and day and it provides a much more realistic driving experience than when using a wheel with a standard motor.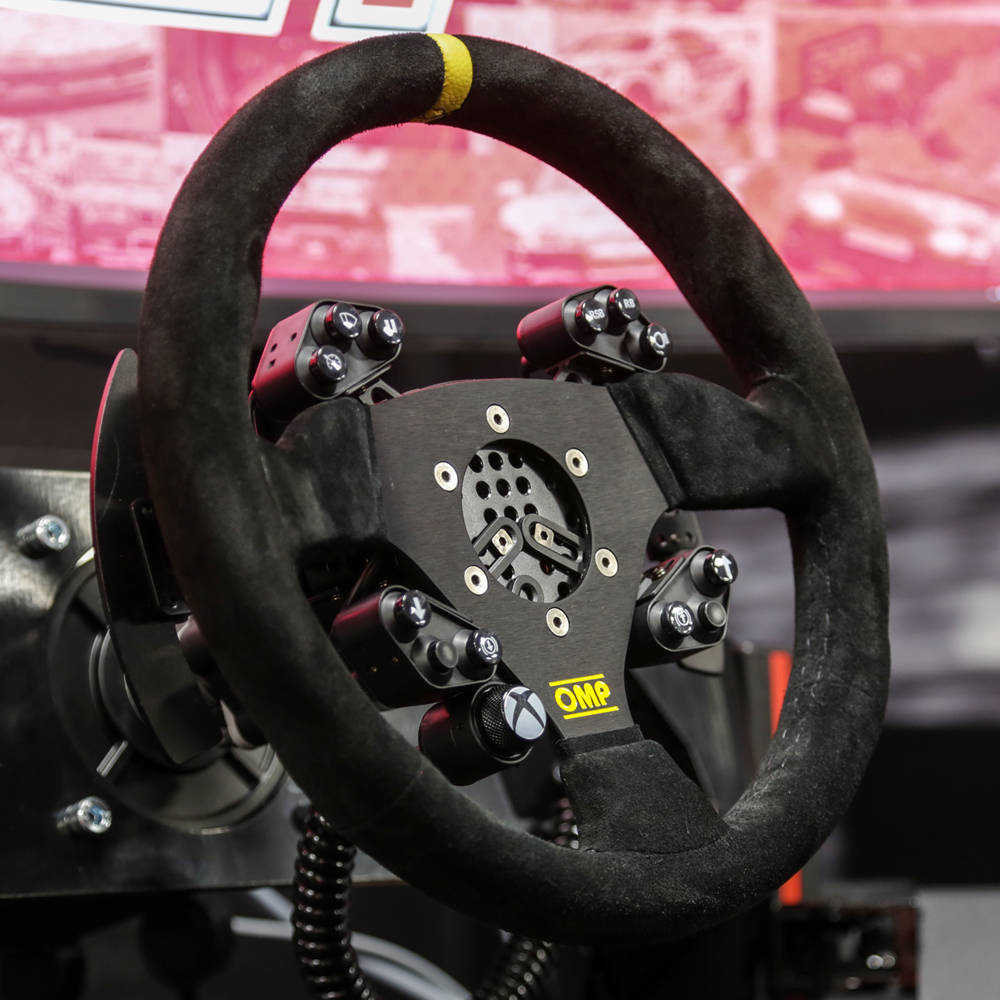 Pair the base up with a Fanatec Formula ClubSport carbon wheel and you're onto a winner. Featuring an authentic feeling quick release system and its life like size will make it feel like you're driving a real car. It's also got a built-in LED display that shows telemetry data such as speed, current gear, remaining fuel and other parameters, you'd be forgiven for thinking that this wheel had just been pulled straight out of a GT car.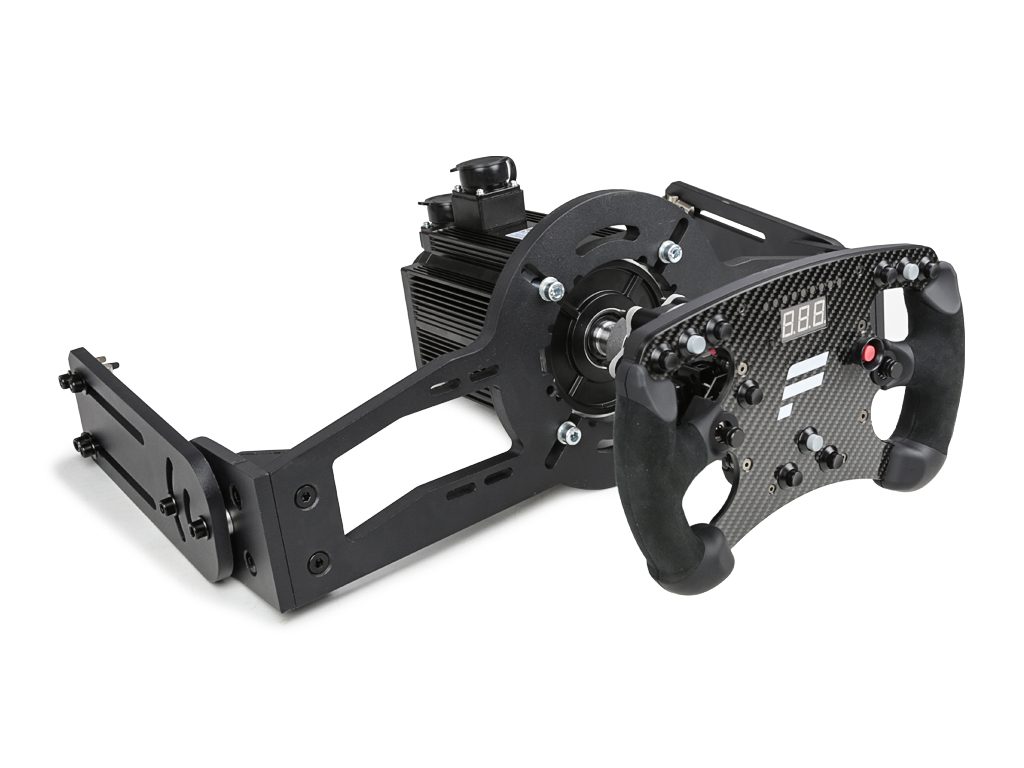 Pedals are taken care of by Alien Zadrotti's Sim Racing Pro Pedals. They are made from stainless steel and aluminium alloy as well as various polymers to provide durability and strength. The pedals utilise roller bearings rather than slide bearings as these do not give backlash over time. All 3 pedals have load cells which provide a realistic, sharp and accurate response.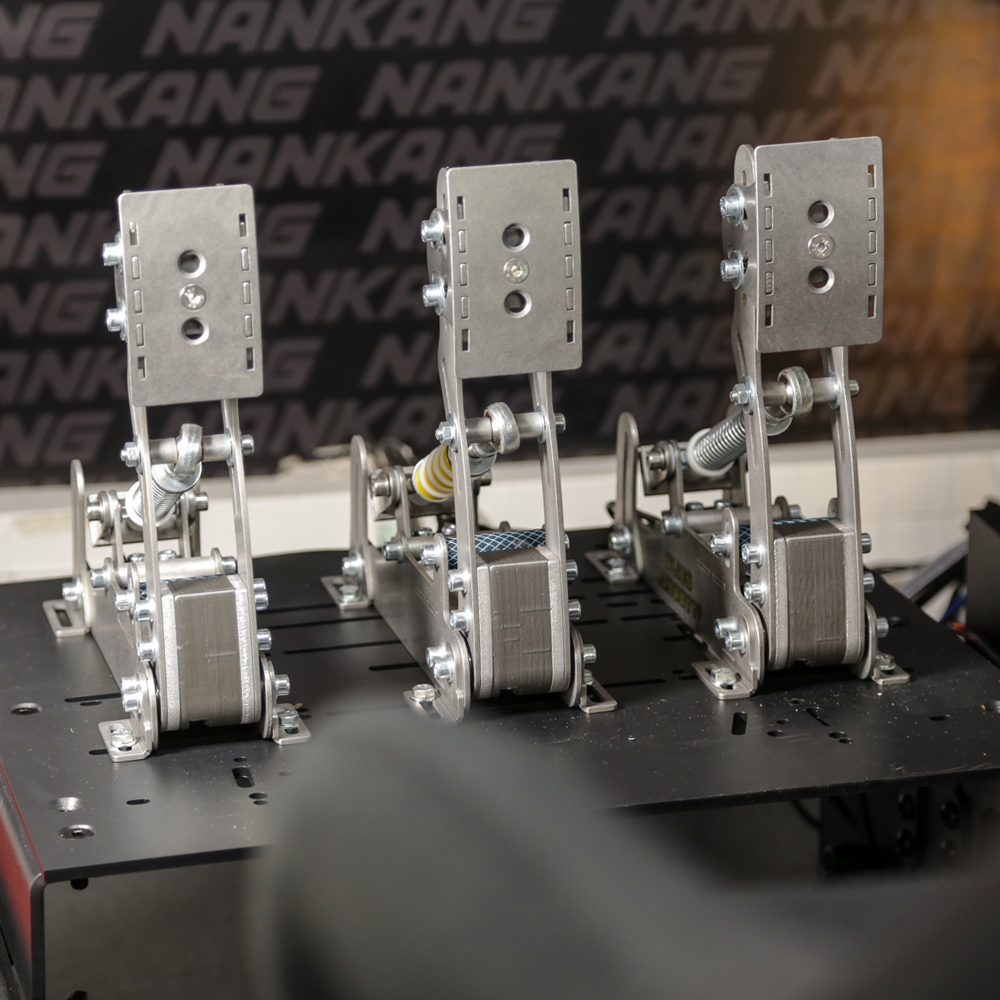 Of course, you'll need a single monitor to navigate your way around the PC itself, our preference here for the Tegiwa sim rig is the Samsung G9 Odyssey 49″ Curved TV. Team this lot up with an Oculus Rift S headset and you really have built yourself one of the most immersive gaming rigs out there.
We use one of our very own Tegiwa GT style seats which is perfect for those long stints behind the wheel. The seat is available for under £200 which is an absolute bargain, or if the rig is used by multiple people then you can choose to spec it with side mounts for full adjustability between drivers.
Cost: £4,656 (excluding VR, monitor and accessories)
Kit consists of:
Ultimate Monitor Setup
If you're not about the VR life and prefer to see what's going on in the room around you, then chuck in the Track Racer monitor stand to mount the Samsung Odyssey 49″ Curved TV and you've got yourself one of the leading sim rigs available on the market today… or have you?
Cost: £4,925 (excluding 3 monitors and accessories)
Kit consists of: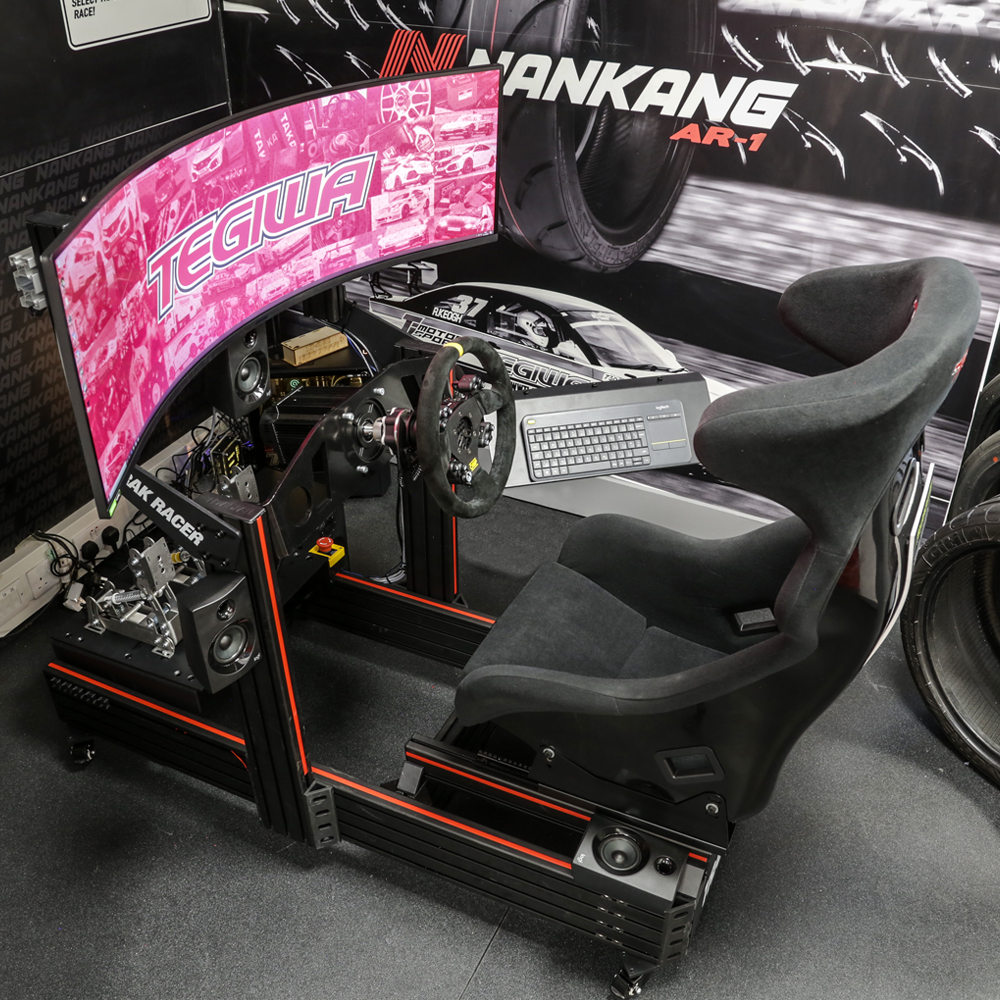 Just when you thought it couldn't get any better, let's add motion into the equation. By adding motion actuators onto your rig, you transform your somewhat static setup into a moving, life-like rig that will let you feel every bump and kerb on the track as well as the way the car is handling. Let's take a look at Luke's setup (Director of Tegiwa) for instance, he's got the ultimate VR setup with motion actuators on all 4 corners of the rig to provide the most realistic and authentic feel. Motion doesn't come cheap, but if you can afford it, it's definitely something worth thinking about. We can provide motion on any of the sim rigs mentioned for a further £2,150.
Finally, it's important to mention that you can spend as much or as little as you like on these setups. For example, if you already have a spare bucket seat lying around at home, you can buy the rigs without the seat, therefore bringing the cost down. Again, if you already have a PC, or opt for a different wheel setup, it will of course affect the pricing. This is merely a guide to point you in the right direction and to help to give some idea of what hardware is out there. Happy racing!