Racing Simulators: The Ultimate Guide
With the rise of Esports receiving more and more coverage with each passing day, it's no surprise that racing simulators are becoming more commonplace in households. Not only is it a great way to compete against your friends and learn new tracks but it's also a shed load of fun too!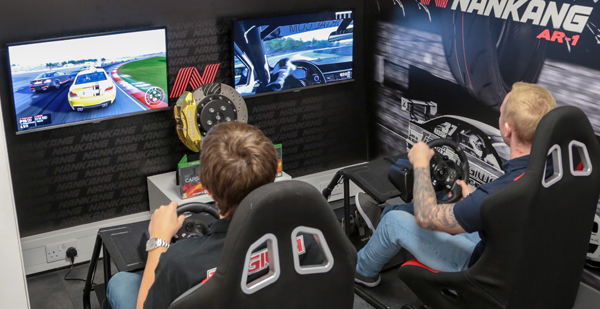 The majority of professional racers, including F1 drivers, regularly set aside time to practice driving on simulators which helps them improve their driving skills and learn the tracks. More frequently, we're seeing talented sim racers being recruited into real world racing too, which makes it the perfect time to get yourself into this hobby!
Why should I get into Sim Racing?
Safety 
There's an inherent chance that something might go wrong whilst out on track in real life which could cause thousands of pounds worth of damage to your beloved pride and joy, or even worse, yourself. If something goes wrong on a simulator, it's simply a case of hitting the reset button and starting again.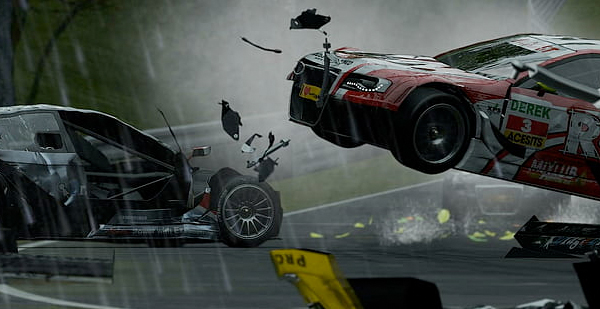 A simulator will also help you improve your driving in the real world too. If you've not been on track or in a race environment before then learning in a virtual world will better prepare you if any eventualities do happen.
Cost
Initially, it might look like building the ultimate rig might be quite expensive, especially if you're looking at some of the higher-end components.
But when you compare this to actually racing in real life, a sim rig can then look like a more attractive way of getting some race action in. Not only have you got the cost of buying or building your race car but there's always money to be spent on fuel, consumables like tyres and brake pads, entry fees and so on and so on. Like we said in our previous point, there's always the risk of causing damage too, which is going to cost even more money to put right.
Once you've got your rig setup there's little to no costs to play, other than your electricity bill or subscription fees depending on your chosen simulator game.
Time
Ever heard the expression, 'there needs to be more hours in the day'? Well, it's no myth that racing takes up a lot of your time, from test sessions for the day and racing often lasting a whole weekend. A simulator is perfect to work around your busy schedule. Once it's built you can be on the starting grid ready to go racing just a couple of minutes after switching on your PC or console.
Learning
Not only can you benefit from learning a cars characteristics, many professional drivers and drifters use sims to learn new tracks. That way, when it comes to driving that track in real life they've already got an idea of where the track is heading and also have a rough idea of braking markers too.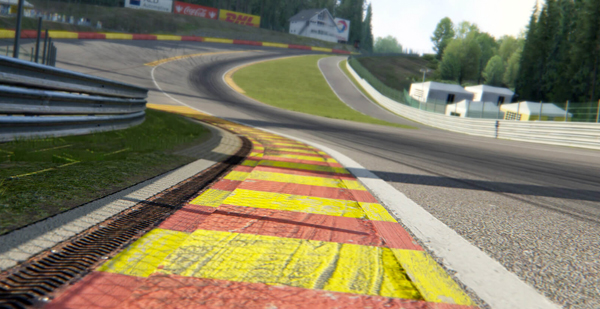 What equipment do I need?
Steering Wheel
It's no surprise that at the very heart of a setup is the steering wheel. It can be quite daunting to begin with as there is a large variety of different wheels on the market all at different price points. Let's start by talking about force feedback – this is what gives the wheel resistance to the steering wheel inputs – such as when the car oversteers the wheel will automatically try to rotate in the opposite direction, much like it would in real life.
Higher end wheels use a direct drive system that produce stronger force feedback and therefore are able to deliver a more realistic driving experience. These wheels include a strong electronic servomotor and a detachable wheel with a quick release that can be compatible with a real race car, allowing the user to use a variety of different wheels in shapes and sizes depending on personal preference. Entry and mid-level wheels utilise either a gear driven or belt driven system, which will provide less torque and won't feel as engaging.
A lot of brands offer a steering wheel and pedal bundle which are very good value for money, for example the Thrustmaster TMX pro kit. Something like this would be perfect as an entry level wheel that's compatible for both PC and XBOX.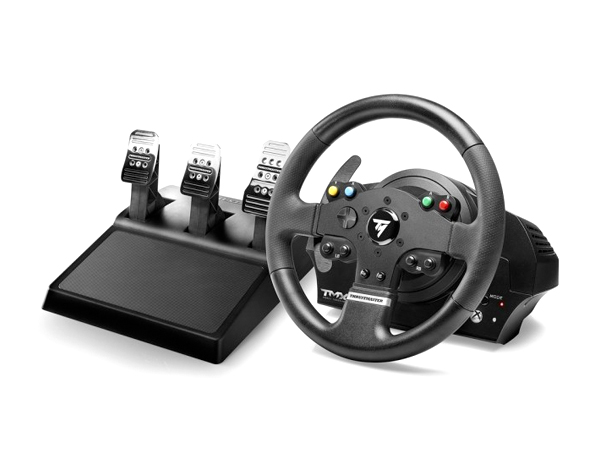 Spend a little more and you'll be looking at something like the Thrustmaster TS-PC wheel. Featuring a 40-watt brushless motor and Motor Cooling Embedded that will prevent the motor from losing power due to high temperatures over time. The new cooling allows the motor system to have 50% more dynamic response and 4 times greater stall force – the force when you're holding the wheel steady, like in a long corner – than any previous Thrustmaster wheel.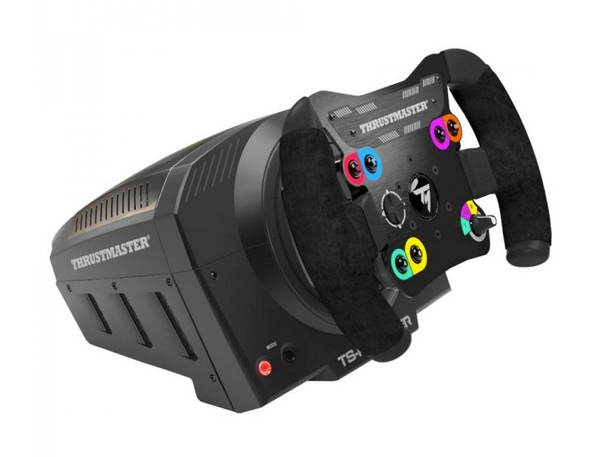 Looking to get the ultimate wheel setup? Then you'll be looking at buying a base and wheel separately. The Simucube 2 Ultimate is designed with the "only the very best will do" mindset. It kicks out a massive 32Nm of torque and is sure to provide an immersive racing simulation experience. You'll then need a steering wheel to go with your base and you might be tempted with a Fanatec as they offer a range of different wheels suited to different disciplines. For example, if you race a lot of GT cars then a BMW GT2 wheel might be your go to option, likewise, if you play a lot of Formula 1 games then the specially designed F1 eSport might be the wheel of choice.
Pedals
Often the cheaper pedals that come as part of the bundle packages with a wheel are made of plastic and sometimes only feature an accelerator and brake pedal. Generally they don't offer much in the way of pedal resistance and don't feel like a pedal box would in real life. Spend a little more and you'll get a pedal set with a clutch, and that's made from a mix of metal and plastic or entirely from metal. Much like steering wheels, the more you spend, the closer they'll feel to actually driving a real car.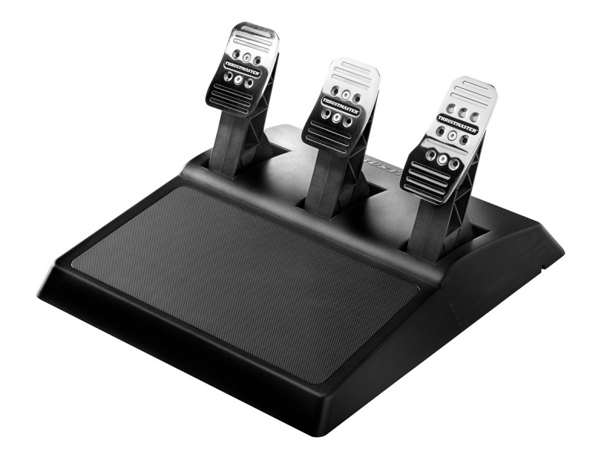 Shifter & Handbrakes
Most steering wheels have paddle shifters, but if you want to experience sequential or H-pattern shifting then you'll need to invest in a standalone shifter. The Thrustmaster TH8A add-on gear shifter is a worthwhile upgrade as it features 2 shift plates, a H-pattern and sequential.
If you're into drifting or rallying, then you'll need a handbrake to initiate some slides. The Thrustmaster TSS handbrake is not only a brilliant handbrake but also doubles up as a sequential shifter too!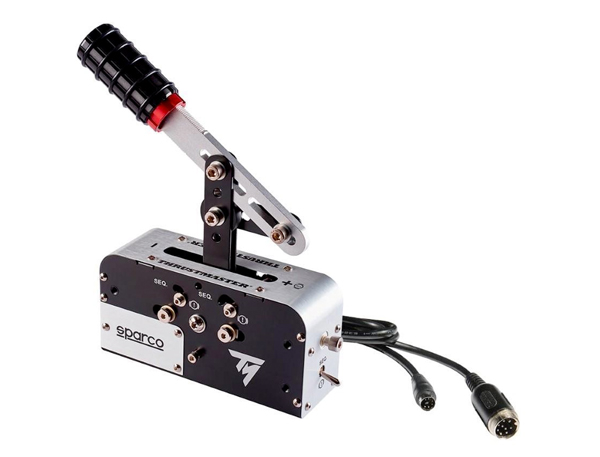 Cockpits and Stands
Now you've got your hardware sorted you'll probably be wondering where you're going to mount it all.
Let's start with some budget options like the Trak Racer FS3 wheel stand. Featuring an adjustable wheel mount, pedal plate and gear shifter mount this is perfect for those with limited space, simply put it in position in front of the screen and slide your chair in.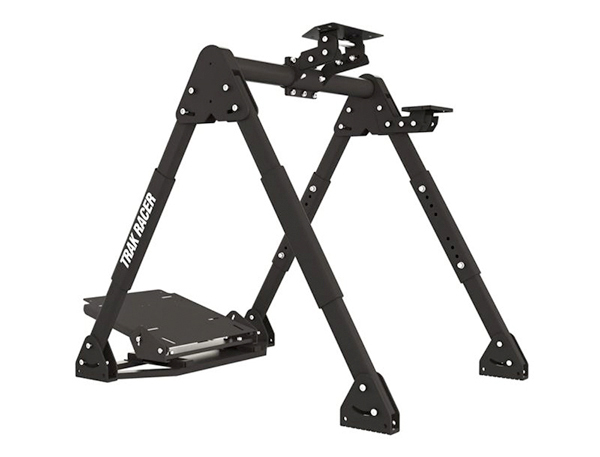 If you're looking for something a bit more substantial and with that race car like position than a Trak Racer cockpit will be the go-to option. Available with or without a bucket seat, these rigs are sturdy and even come with monitor stands too. The advantage of having something like this is that they offer a greater degree of adjustability and because of the materials they're constructed from they have zero flex. Trak Racer also offer a plethora of accessories too, so if you'd like to mount a keyboard or some speakers in the future, these can then be added at a later date.
PC or Console
This all depends on how seriously you want to get into sim racing. Racers playing on PC typically do so as there's more wheel and pedal support and also a wider variety of compatible games. Some of the direct drive wheels are often only available for PC and sometimes come with buttons that can perform certain tasks, where this isn't always possible on a console.
Most popular sim racing games are available for both PC and console, such as Assetto Corsa and Project Cars 2. However, some of the highly rated sim racers like iRacing and rFactor are PC only.
For the average hobbyist a console should suffice. However, those that are looking to take it a bit more seriously and compete online against professional drivers should get a PC. 
Popular Games
iRacing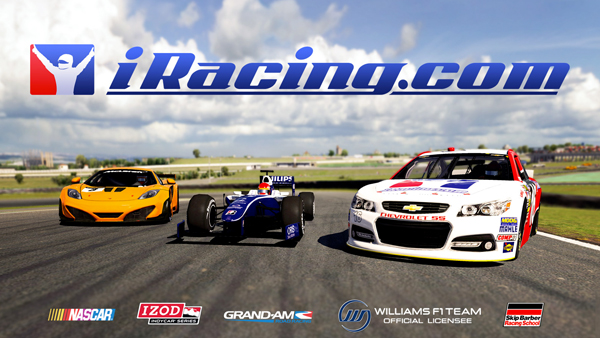 iRacing is an online game that is ran on a subscription-based service, where you pay for additional content such as cars and tracks. All iRacing content is officially licensed and laser scanned, meaning that the level of detail is extremely high and often its track accuracy is unparalleled to that of other games.
rFactor 2
Ever seen Formula 1 drivers practising on a sim? Well, chances are that they are using a system based on the rFactor platform called rFactor Pro which sadly isn't available to the public. However, rFactor features highly realistic tire models and can truly help you hone your driving skills. This is an out and out simulator and is popular with serious sim racers and professionals.
Project Cars 2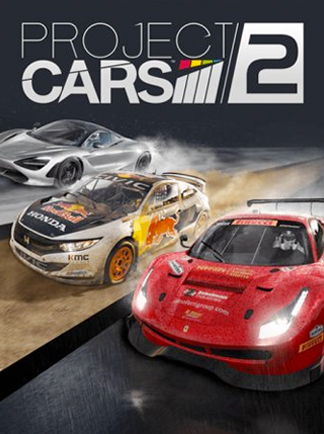 Available across all platforms, Project Cars 2 is well liked across the community due to its vast array of cars and tracks. It also has a wide range of of weather scenarios available as well as a 24-hour night/dawn/dusk clock so you can replicate your favourite races. For the console user, this is one of the must-have games.
Assetto Corsa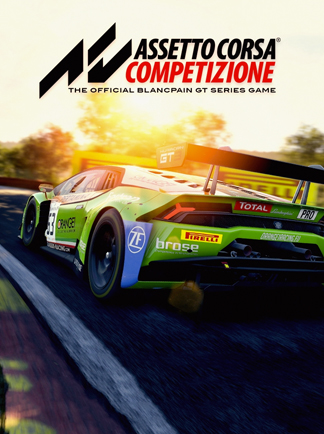 A firm staple in the sim racing community and that's Assetto Corsa. Although it doesn't have a whole load of licensed content, it's got an array of third-party mods for the PC version. Often considered as the gold standard in force feedback and driving feel, this shouldn't go a miss. There's also the latest version, which is called Assetto Corsa Competizione, which is the official Blancpain GT series game. It allows players to experience the real atmosphere of the FIA GT3 homologated championship, competing against official drivers, teams, cars and circuits.