Type R Trophy Build – Part 5
We've just about managed to warm back up after spending yesterday at Oulton Park in the cold Cheshire wind. Although, with that being said, we couldn't have asked for better conditions than what we were blessed with, as there was no rain and all the snow that we'd had over the previous days had all disappeared making for a perfect day on the weather front.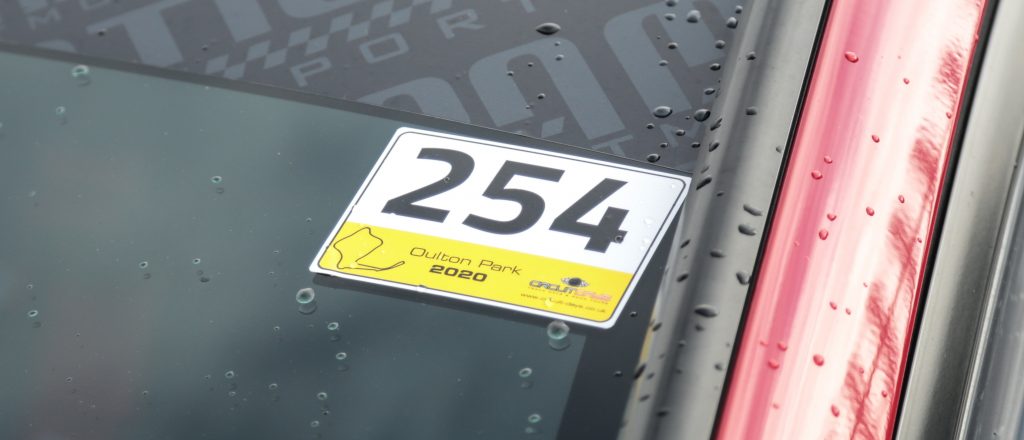 First Time Out
With it being my first ever proper track day, I was slightly apprehensive to begin with as I wasn't really sure what to expect out there. So off I went onto the sighting lap to get a feel for the track and also the car too, bearing in mind that I'd never actually driven it before. First impressions were that it drives like nothing I've ever driven before; my previous cars have been fairly high-powered Fords and Audis to give you some context. The car went exactly whereabouts I wanted it to go and the diff inspired so much confidence as it felt like it'd pull me through the corner no matter what.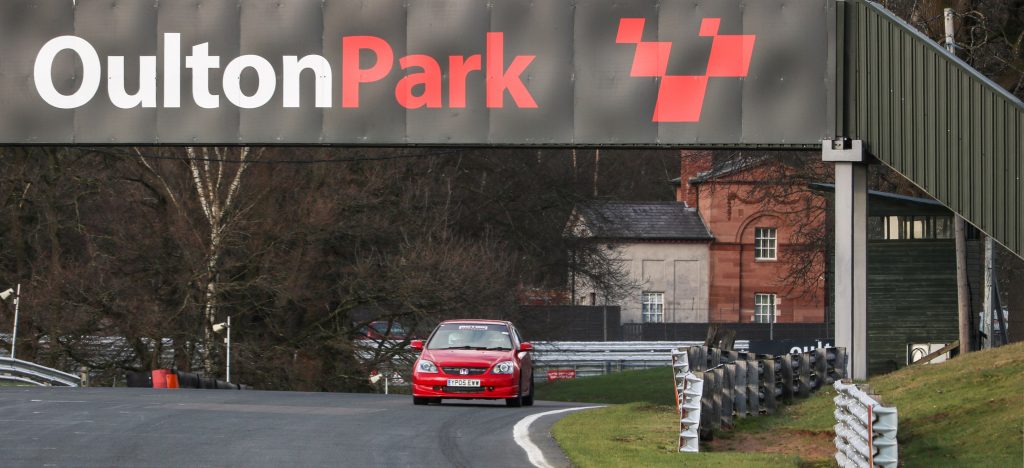 I then handed the car over to Mike, who has marginally more experience than me when it comes to track days, with a couple under his belt previously. Now I certainly wasn't expecting what came next, and to be truthful I'm not sure he did either seeing as it was the first time that he'd driven the car post-build too. Not a single car managed to get past us, and we were literally flying past everything else out there on the track too, including some very expensive machinery in the form of a brand-new Porsche 911 and a Mercedes Benz C63S. Now, we're not naïve enough to think that our car is actually quicker than these supercars, plus we know that driver skill and talent has a major role to play, but the car is certainly very capable when in the right hands.

Room For Improvement
With it being an open track day there was no timing allowed but if timing was allowed then Mike's best lap would have been a 2:06:06 which is pretty damn fast compared to other times we've seen. We reckon that a sub 2-minute lap is achievable with another couple of seconds being gained when we switch to a set of Nankang AR-1's from our 180 compound NS-2R's and with a bit more driver confidence and no traffic.
Considering the car spent most of the day upwards of 6,000 revs, it performed without fault which is credit to its K20 power plant which are renowned for their reliability and why you see so many at track days throughout the UK.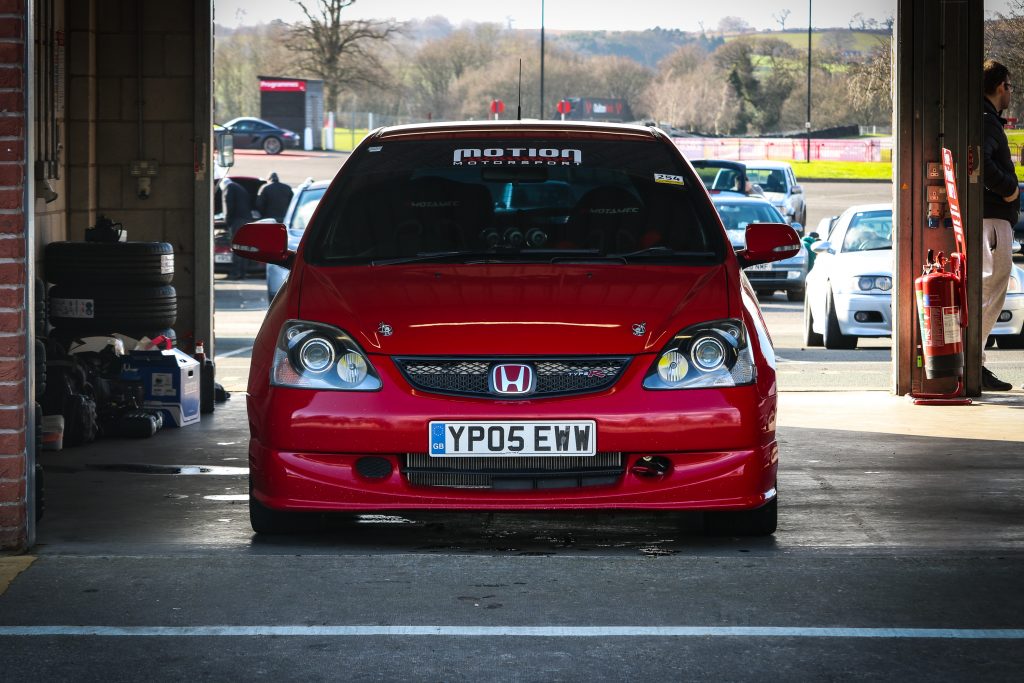 The Standout Modifications
The modifications that stood out to us the most were the MFactory diff as it gave us so much more grip in the corners and brought so much confidence as well as the Yellow Speed Racing coilovers. With Motion Motorsport having given us an awesome track setup it really did handle above and beyond our expectations. Another standout modification which can often be overlooked were the seats and harness combination. As we weren't getting slung from pillar to post in every corner and were firmly fixed in one position it let us concentrate on the track so much more.
We've now booked our next track session where we'll be heading to Donington Park in the middle of May, unless anything else takes our fancy in the meantime. Hopefully we'll have our Tegiwa cat-back and race cat on by then as well as our Safety Devices roll cage too, which I'm sure will give us even more confidence!