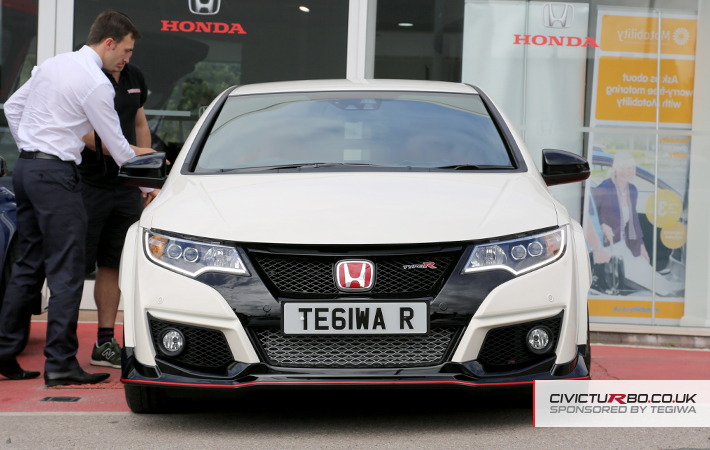 The build up to the debut of the 2015 Honda Civic Type R has been teasing to say the least. Honda got this one right from the start and as a result the automotive world has been given a kick. Honda claims the turbocharged, steroid abused Type R can tear up the Nordschleife in 7:50.63. Impressive to say the least. If you follow Tegiwa on Facebook, you will have seen that we in particular were über excited to take delivery of our Championship White example. With all the hype going on we hadn't even laid eyes on the new Type R until picking the car up.
There are many photos of the new 'R' circling the internet but none of them are up close and personal, which is why we decided to take a bunch of snaps allowing everyone to see the car up close, perhaps features you may have missed if you were lucky enough to have already seen one in person. We wont' go into the whole performance and handling write up as it will have been done to it's death, let's keep things simple.
Specs of the car are :
Honda Civic Type R GT
Championship White
ENGINE / PERFORMANCE

Type
2.0 i-VTEC Turbocharged
Engine maximum power (PS @ rpm)
310 @ 6500
Engine maximum torque (Nm @ rpm)
400 @ 2500-4500
0 – 62 mph (seconds)
5.7
Maximum speed (mph)
167
Fuel Economy
Impressive but unimportant
By the time this has been published, we will be writing up another article with a whole host of photos taken in our workshop where we get up close with the 'R' off the ground. Until then enjoy the gallery!