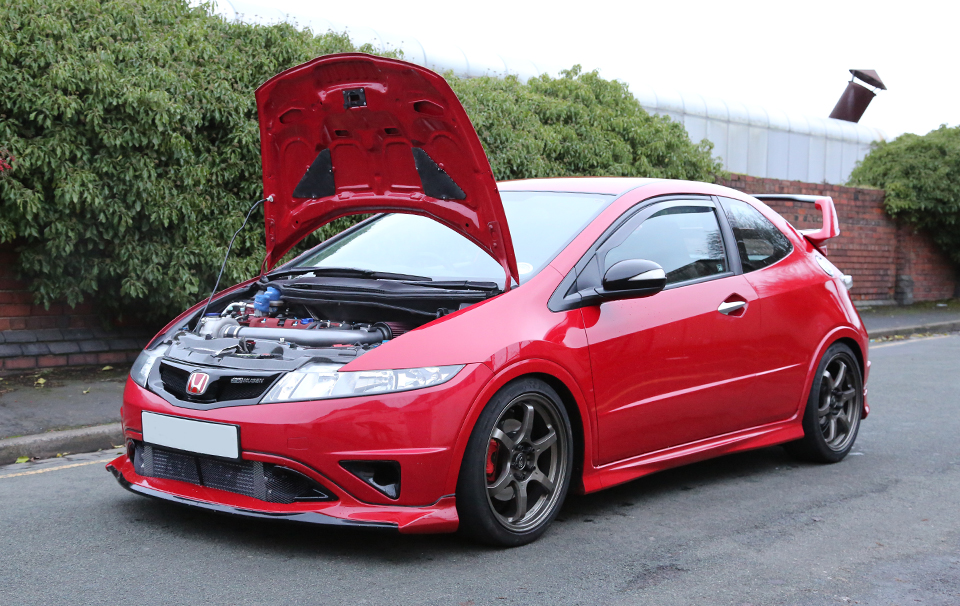 Kraftwerks is pleased to introduce the newly redesigned supercharger system for the Honda Civic Type R FN2. Centered around the highly efficient Rotrex C30-94 supercharger, this kit produces impressive results throughout the entire power band due to its patented traction drive technology. And, unlike any other forced induction system, the supercharger system provides a linear power curve, torque on demand, cooler operating temperatures, and total drivability.
This supercharger system provides instant throttle response and a progressive power curve that increases all the way to redline. On a recent customers FN2 Build, this kit combined with our Tegiwa Manifold and Tegiwa Catback Exhaust System made power figures of 375BHP.
Two packages are available:
With Hondata (£4,777.32) – Click Here
W/O Hondata (£3,999.60) – Click Here
Note :
* Upgraded Clutch recommended
* Upgraded Fuel Pump recommended
Local to Postcode ST3? We can arrange for full fitting of Kraftwerks Supercharger Kits.