Here at TEGIWA IMPORTS, we continue to add the latest products from the top tuner brands in the business. This time round we have added 'TODA Racing' to the list. Although the parts you are about to read about are small items, they play a significant part in the health & strength of your K-Series & add a few JDM Kudos to boot.
TODA Racing Timing Chain
The TODA heavy duty timing chain can easily be identified from the standard Honda product by the timing mark locations being gold in colour and the TODA name embossed on the plate. Advanced punch manufacturing techniques used in the making of the chain, have improved accuracy and reduced edge burrs leading to reduced friction and smoother chain operations. With improved accuracy, small but important improvements to the design of the chain have been possible.
Areas such as a larger plate shape and larger pin diameter have helped to improve the chains strength and to reduce chain stretch. With the extra demand of hi-performance driving even with the standard road engine and/or components such as camshafts that place extra stress on the valve train system, improved chain strength is important. The highly precise side plates reduce friction and improve the revolution fatigue strength by increasing the area of the plates, a reduction in the burrs and the finish to each individual plate. Moreover, due to the higher precision of manufacture, the hole size and shape in the plate have enabled the use of a larger diameter pin, this also contributes to reducing the stretching of the chain under constant high velocity revolutions by as much as 35%.
There are two options to choose from based on the K-Series engine you have..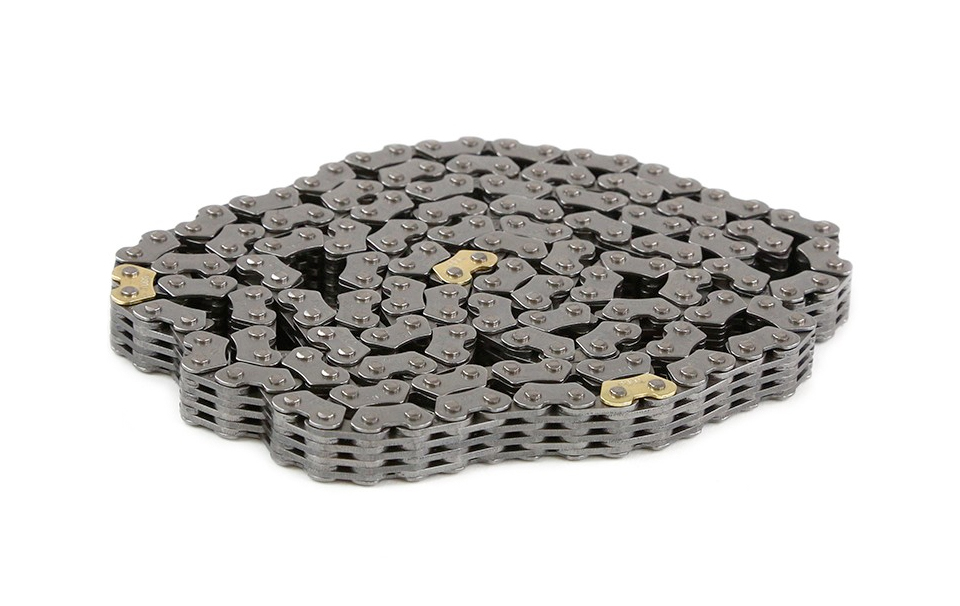 TODA Racing Timing Chain Tensioner
The TODA heavy duty timing chain tensioner replaces the standard tensioner which can move under high stress conditions possibly resulting in engine damage. The TODA tensioner removes this possibility and has been proven in endurance racing conditions. It prevents the possibility of damage during high load or high RPM conditions and keeps accurate cam timing in all conditions. Originally designed for N+ endurance racing engines.
There are two options to choose from based on the K-Series engine you have..