Despite a smaller grid than previous races, the Tegiwa Civic Cup provided a couple of cracking races as the series visited the Silverstone International Circuit for the first time as the series ran out of the famous Silverstone 'Wing' complex.
Andrew Gaugler set the quickest time in qualifying with a 1:19.31 which meant he would start the first race from pole position. Gaugler was 0.34 seconds faster than Luke Sedzikowski who was second quickest. Mark Higginson was a huge improver and would start third ahead of Chris Coomer. Rich Hockley was only the fifth fastest driver in the session and set exactly the same time as Nathan Burrell!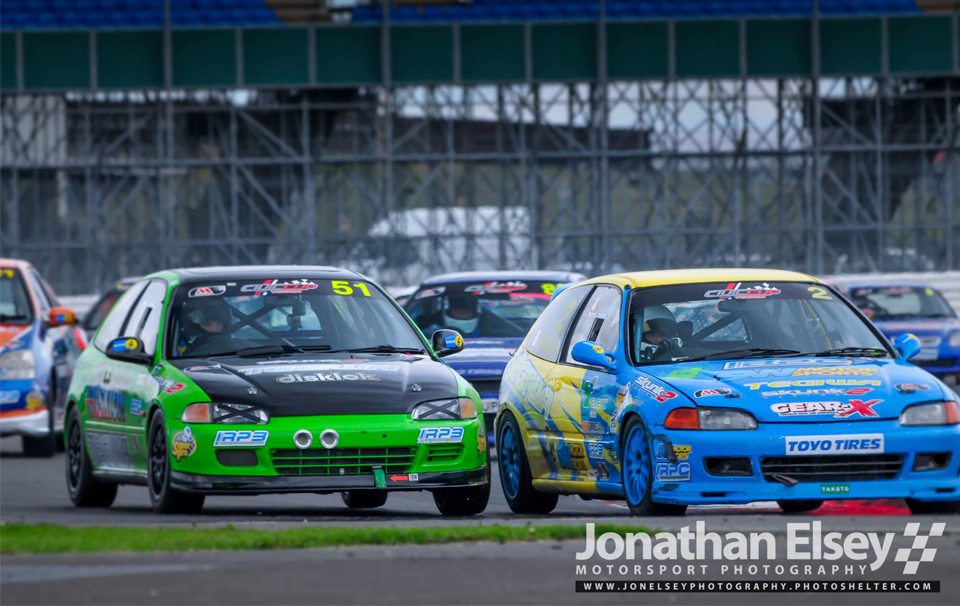 Sedzikowski took the early advantage in the opening race of the weekend as Gaugler fell to third as Coomer also moved ahead of him. Gaugler continued to go backwards when both Higginson and Bernard Galea passed the #14 car. A six car battle then began for the lead of the race with Hockley at the rear of it. The next swap would be when Higginson took second away from Coomer.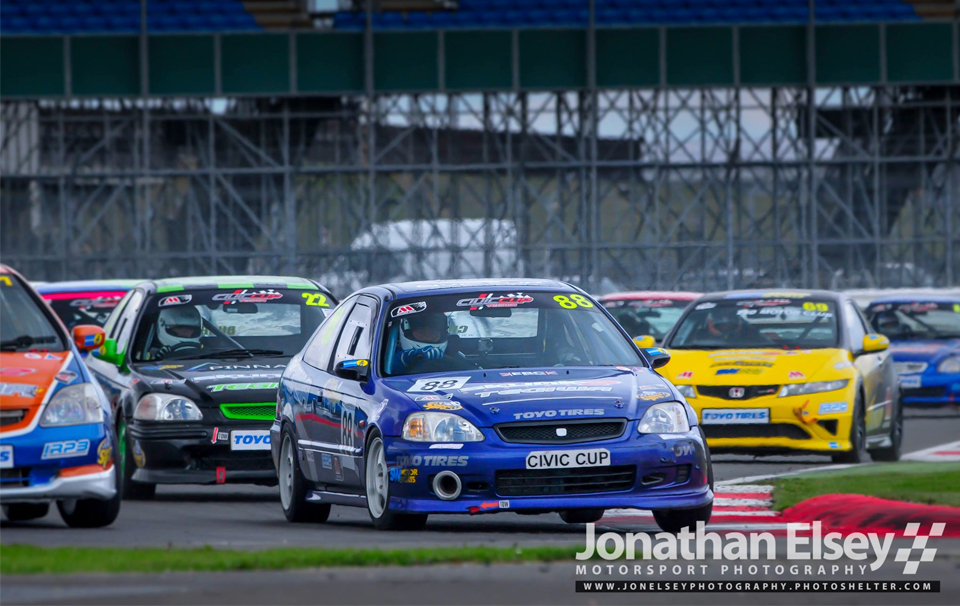 Higginson and Sedzikowski then started to trade positions for the lead at mid-distance with the latter continuing to head the way. With the top six squabbling, it allowed Nick Chatburn in seventh to join the train. Hockley slowly started to move his way through the field and was third by the end of lap nine.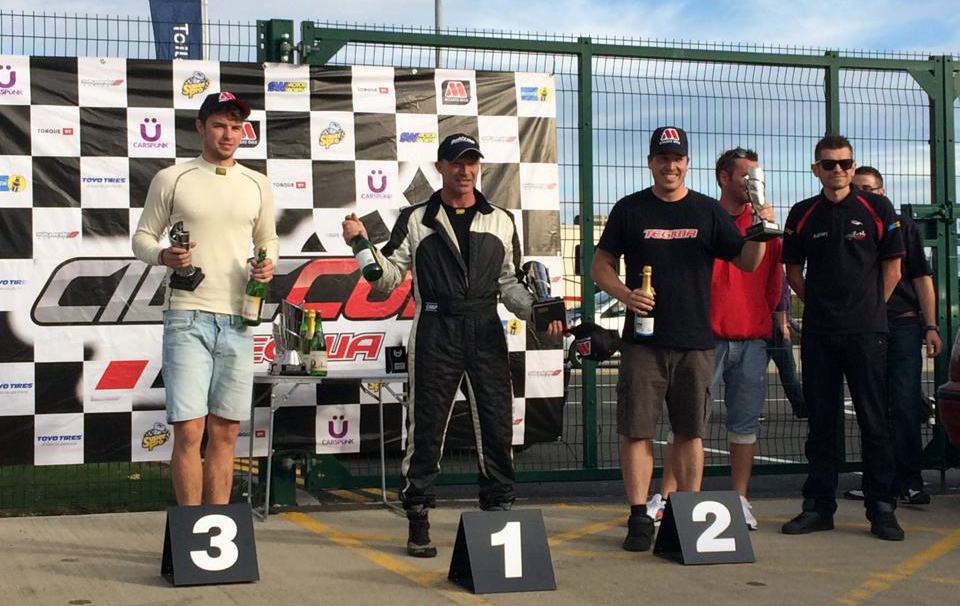 When the final lap started, any of the leading seven could complete it at the front. Higginson attempted to take the lead at Stowe but Hockley squeezed his way ahead of both Higginson and Sedzikowski gifting him the victory. Sedzikowski came home second after leading much of the race and Higginson got third. Gaugler moved ahead of Coomer for fourth with Galea and Chatburn completing the top seven in a cracking race.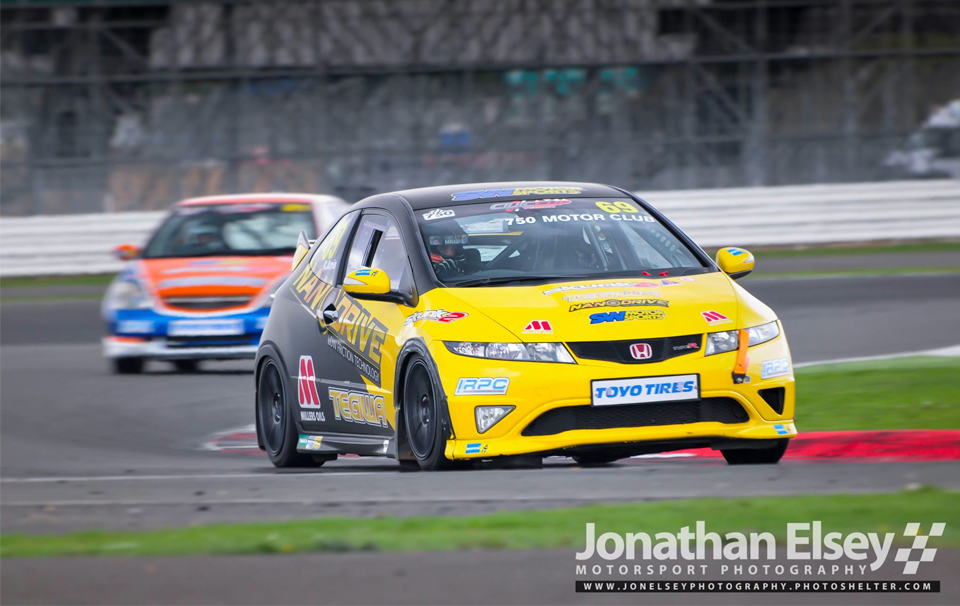 The second race saw the top eight reversed from race one allowing Andrew Hough to start from pole. A crazy first lap saw Coomer come through first ahead of Sedzikowski, who came from the fourth row of the grid! Michael Hamlett made an impressive start but got caught up in an incident with Chatburn.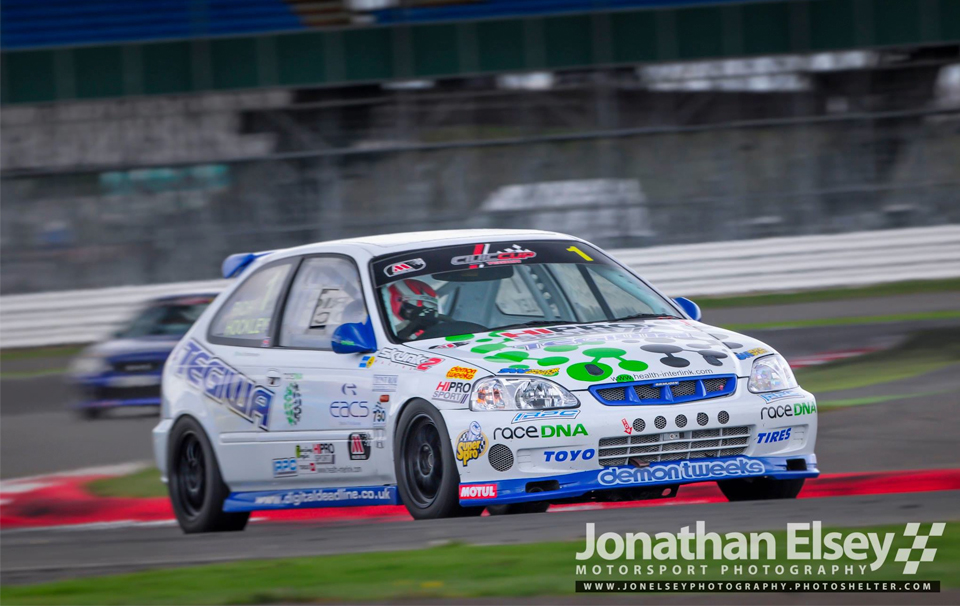 When the race settled down Coomer led the way with Hockley chasing him down. Hockley got the better of Coomer on the eighth lap and held on to take the victory. Coomer lost out on the final lap as Gaugler, Sedzikowski and Galea got ahead of him. Higginson rounded off the top six and Chatburn recovered to seventh after falling to last.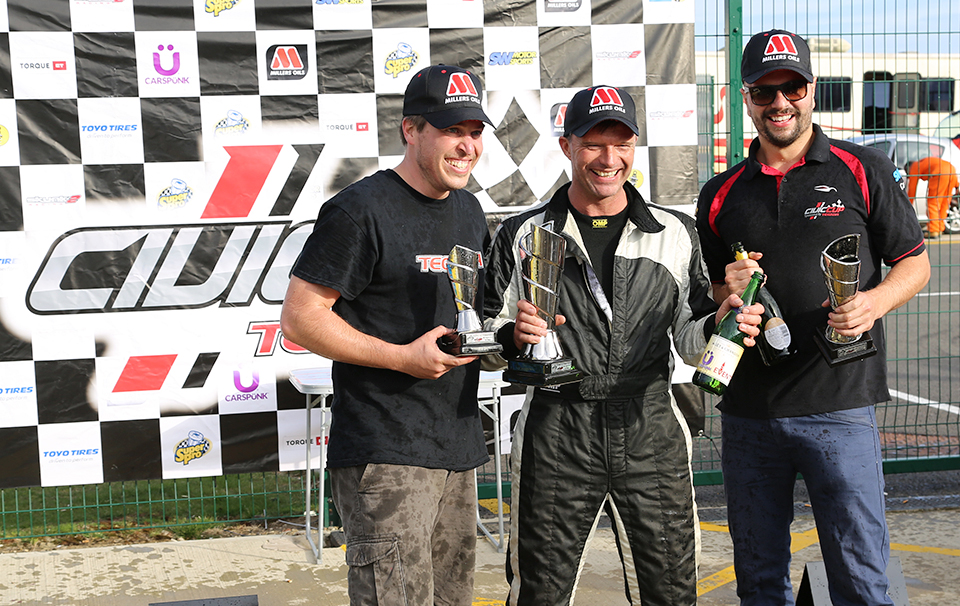 The Civic Cup will be back in action at Cadwell Park on the 14th of September for another couple of entertaining races on the mini-Nurburgring. In the meantime, you can catch the races from Silverstone on Motors TV on the 4th of September.
[su_pullquote]Photo Credits – Jonathan Elsey Motorsport Photography[/su_pullquote]