The Honda S2000 is designed for RWD, high-revving, naturally aspirated thrills. However, Ben Hoswell's incredible build takes that notion and cranks it all the way up to 11. What he's built can only be described as a monster of a Honda thanks to the plethora of carbon fibre panels and HKS GT2 supercharger that lurk within.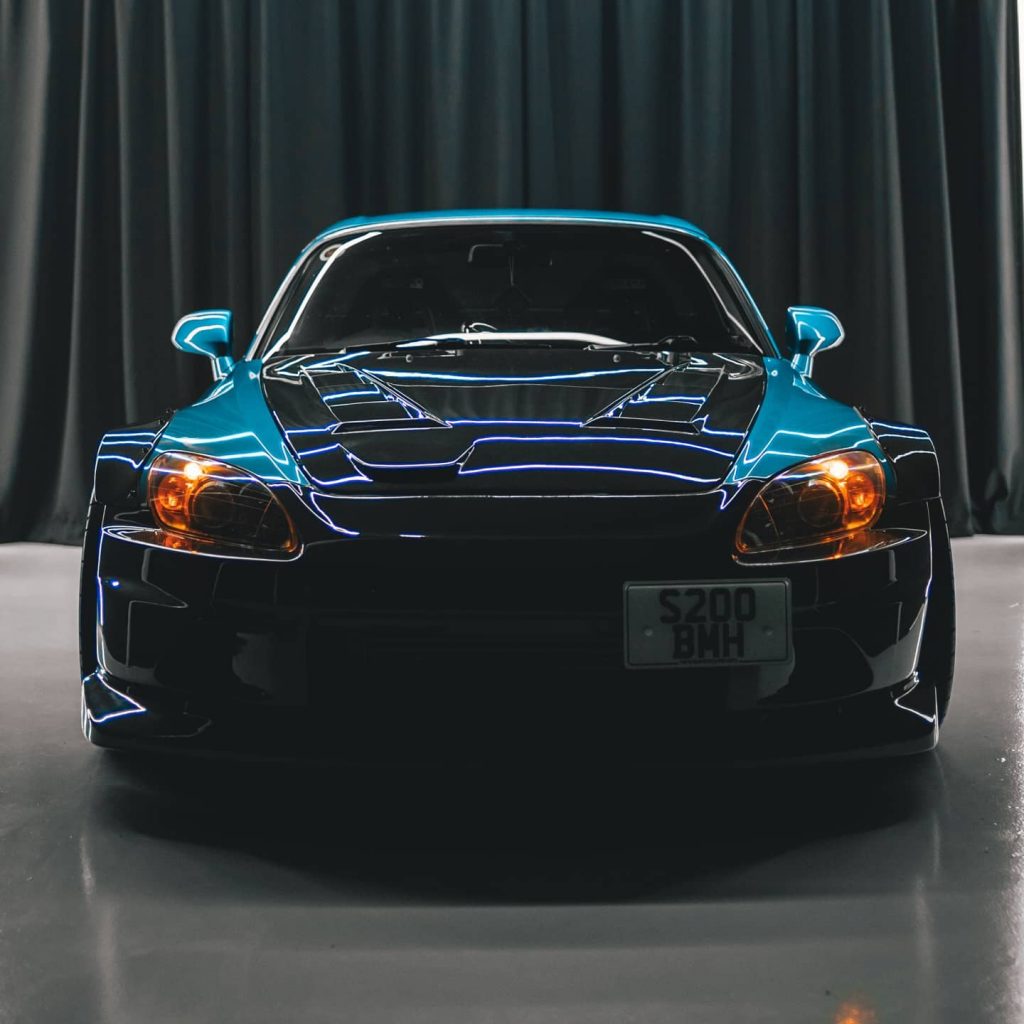 Ben has owned the car for just over a year now. He bought it from his good friend James Waterfield, the man behind the engineering to this incredible piece of machinery. James originally purchased it with the intention to use it as a track car, but then Ben got his hands on it, and we're pretty glad he did.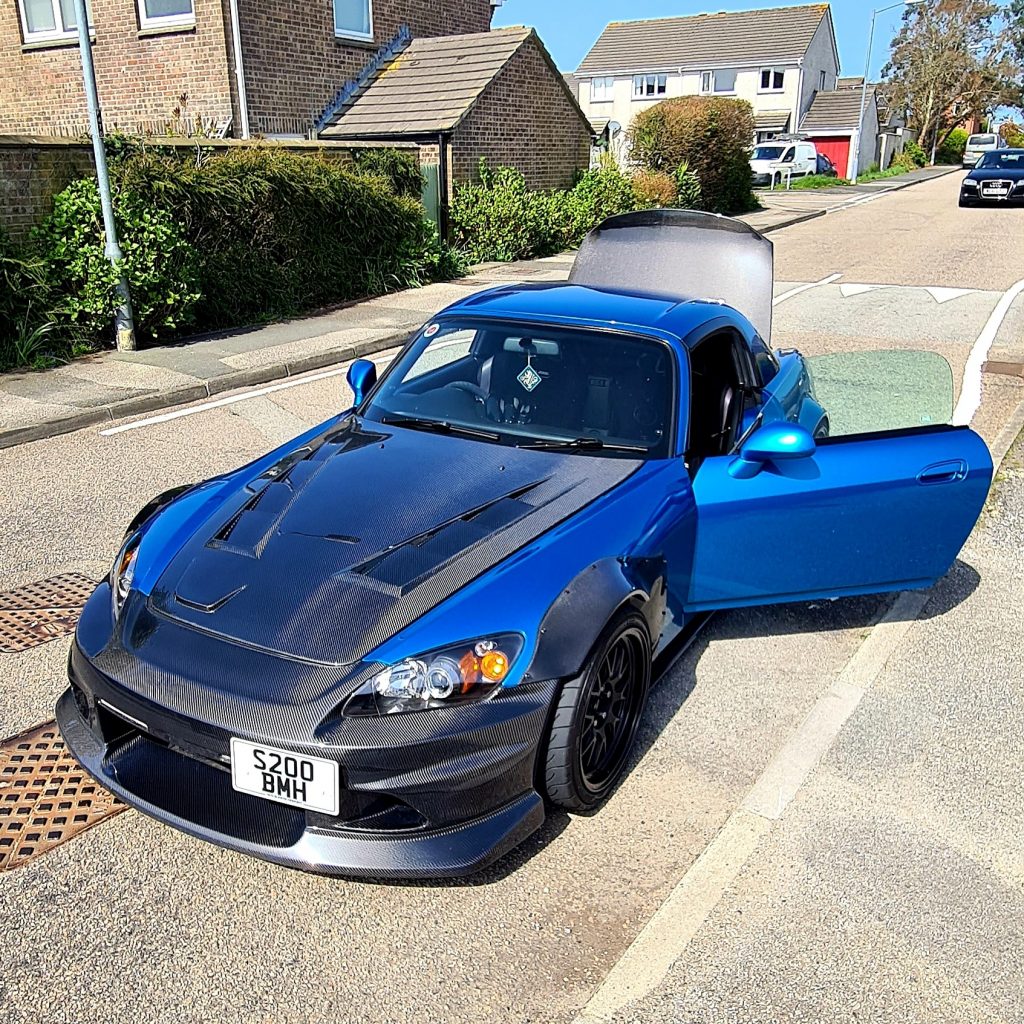 Engine
The F20 block is mated to a HKS GT2 supercharger that kicks out 400hp – an extra 150 horsepower over standard. It comes as no surprise that this is Ben's favourite modification, pointing out that this completely unlocked the S2000's full potential.
Look a bit deeper and there's some more HKS goodies to be found too, an iconic green HKS mushroom intake and a HKS intercooler keep things cool. Running this much power means changes to the fuel system, so in come DW 1,000cc injectors and an AEM 340lph fuel pump. This is all managed by an AEM standalone engine management system to make sure everything is running as it should be. Look underneath the car and there's some more JDM goodness to be found, with a Fujitsubo Legalis R manifold, decat and cat-back exhaust system that see some tasty flames kicking out the rear!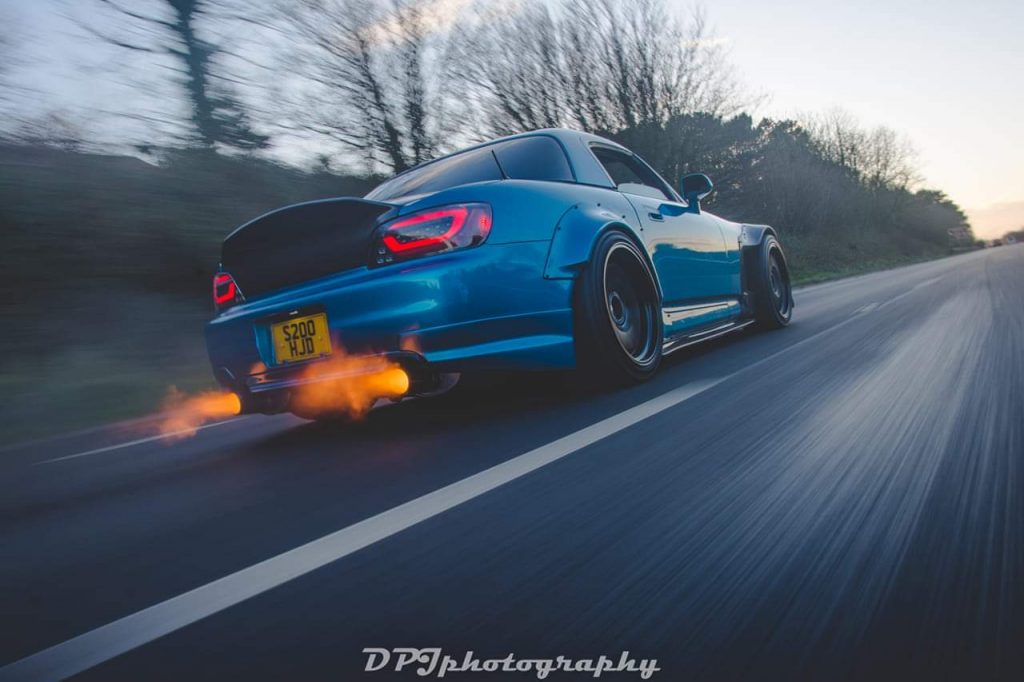 Suspension
Capitalising on the S2000's aggressive look, a set of BC Racing coilovers are dialled in to give the car one hell of a mean stance. Hardrace, Blox and Polybush are all big names in the suspension industry so it's easy to see why Ben has opted to upgrade suspension components like fully adjustable camber arms and chassis braces with these brands so he can make the most out of the incredible chassis that the S2000 is famous for.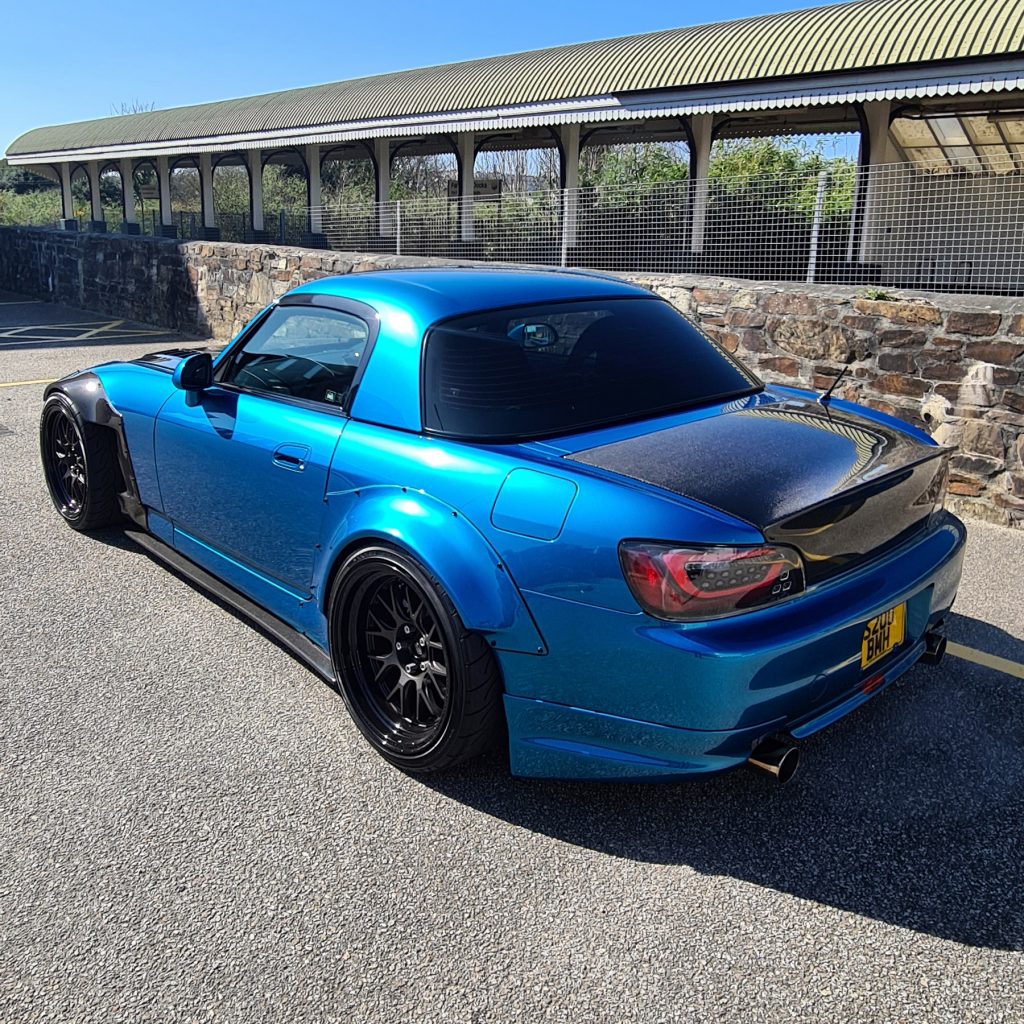 Brakes
Taking care of bringing the S2000 to a halt is a K Sport 8 piston big brake kit with floating discs. These are neatly tucked away behind a set of 18" Rota wheels that we'll talk a little bit more about in a second.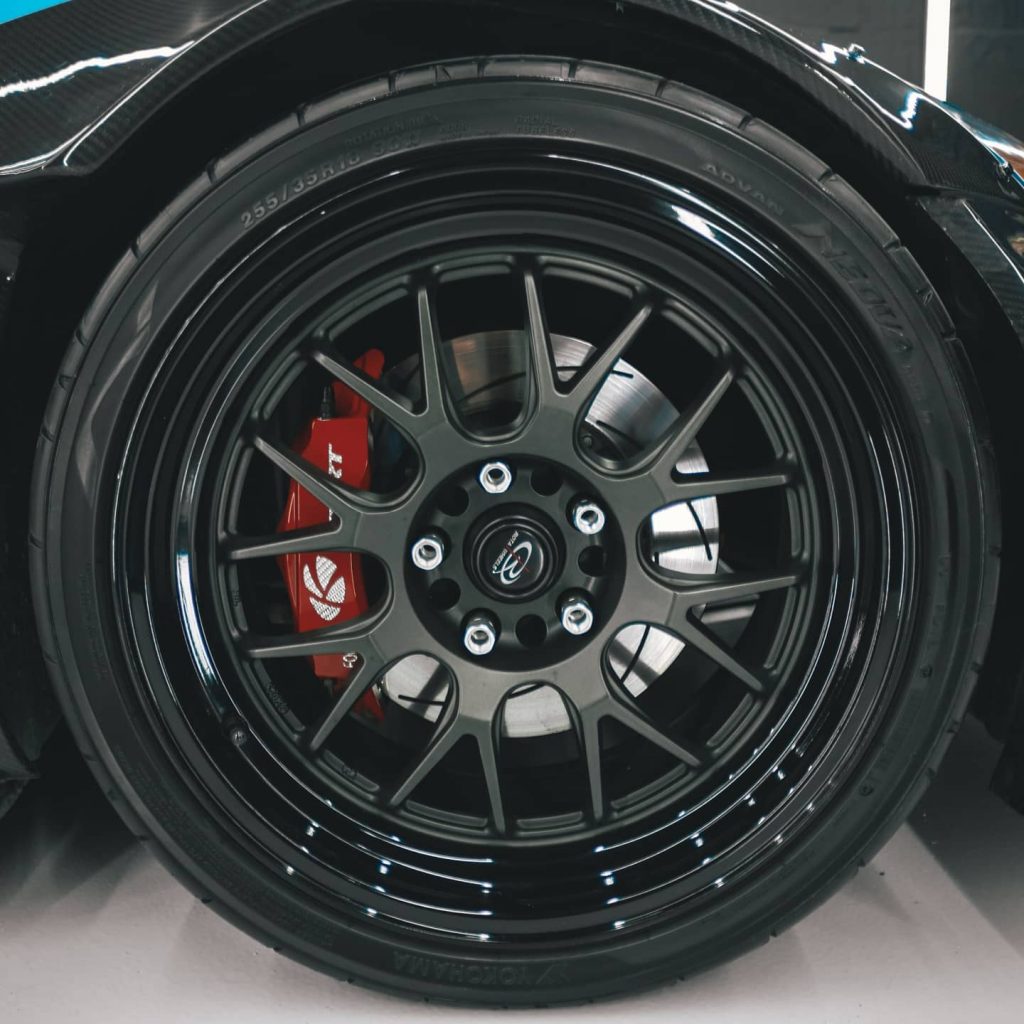 Exterior
Speaking of the aggressive stance the S2K has to offer, we should address its incredible silhouette. To accommodate the super-wide Rota MXR wheels, 11J front and 12J rears, is a Circuit Garage carbon fibre wide arch kit. A Seibon carbon vented bonnet and CSL style boot lid also feature along with RX-7 carbon side skirts and a Voltex carbon front bumper and lower splitter. As you can see, some craftsmanship has gone into the rear of the car with cut, tubbed and welded rear quarter panels mated to a JDM rear bumper and Aero Spec R corners.
There really isn't an angle that this car doesn't look good at, especially with the exposed carbon weave and BMW Atlantis Blue metallic paint that was originally found on the F80 M3. Rear Depo lights and an AP2 headlight conversion help to freshen up the S2000 and give it a super clean look.
Interior
Venture into the cockpit and it's equally as crazy as the exterior. Sparco Pro Race 2000 seats hold Ben firmly as he's sending it down the lanes. A Tegiwa triple gauge pod featuring a GReddy boost and oil pressure gauge along with an AEM AFR gauge mean that Ben can keep an eye on what's going on under the bonnet. There's plenty of custom parts too; a Qube Engineering custom white LED instrument cluster, piano black trim and Bride door cards and arm rest take this build to the next level and show the level of detail that's going into the project.
What's next?
Ben is far from finished with his AP1; he's currently got a few changes lined up which include and a half carbon Mugen style hardtop and J'S Racing carbon side skirts. Along with a refresh under the bonnet, he'll also be repainting the engine bay so that's the next big job on the never-ending list when building a modified car.
We've now got the pleasure of working with Ben as he's the latest recruit to join our sponsorship scheme. We can't wait to see the next chapter of this S2000 unfold and we're looking forward to helping him on his journey. Make sure you drop him a follow on his Instagram – @benji.s2000build, and give him a shout at some shows this year!