Honda NSX Livery Reveal
April provides some of the most exciting times for fans and teams alike in the world of motorsport. With many teams eagerly preparing their cars for the new season and fans relishing the chance to see their favourite cars rocking a brand-new livery! It's no exception at Tegiwa HQ either.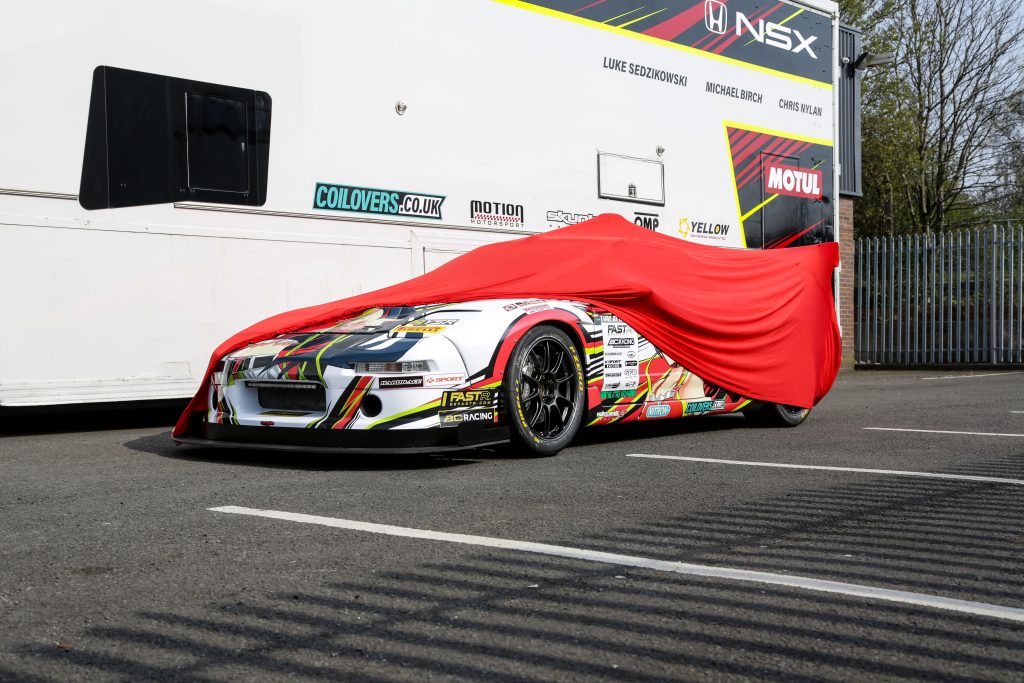 Now, to say that our Honda NSX is drastically different from the day that it first rolled into the Tegiwa HQ car park would be the understatement of the year. We received the NA1 way back in 2019 as a rolling shell with no engine, no interior and on a set of steel wheels. A K20 then found its way into the car as it participated in various endurance-based races before we switched disciplines and made the move over to Time Attack. Throughout all that time, and the different setups there has been one constant whilst in our ownership and that is the livery.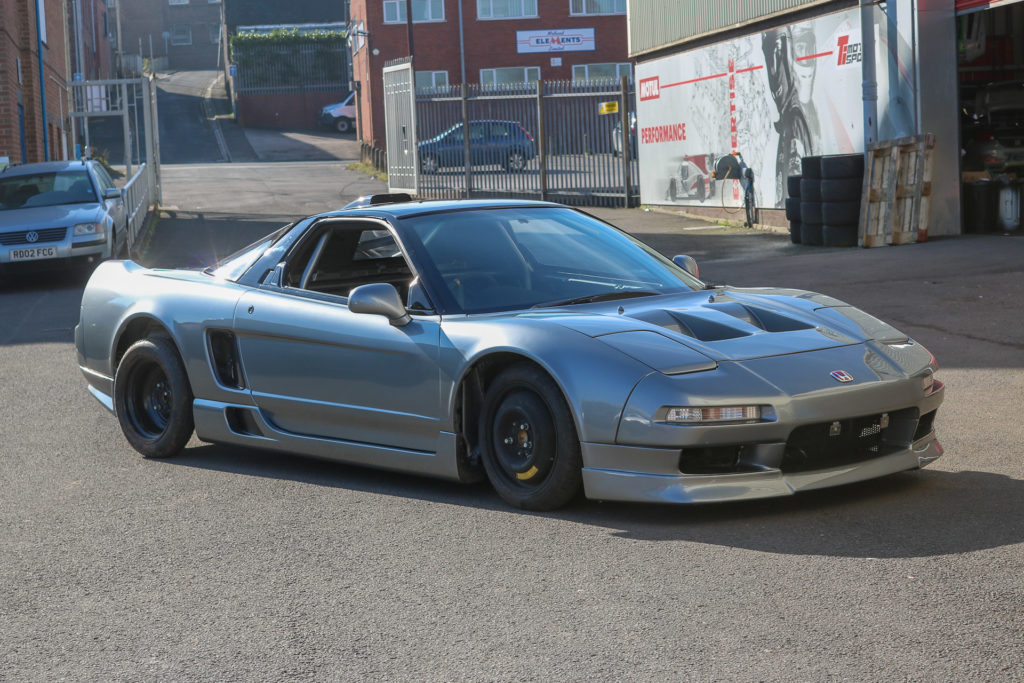 With its newfound power courtesy of the Kraftwerks/Rotrex supercharger kit, now is the perfect time to switch up the look of the NSX as we get ready for its next chapter. If you've not already seen the build up until this point then you can check it out, here. To summarise the 2021 build, additions include:
Over 600bhp courtesy of a Kraftwerks C38-R supercharger
Slick Pirelli tyres
Satchel Engineering 6 speed sequential gearbox
Nitron 3-way coilovers
YSR 3-point air jack system
Skunk2 Racing K24 block
New car, new name!
Our NSX has never had a name as such before, so we thought now would be the perfect time to give it one. Of course, it'd have been way too easy for us to call it something generic like 'NSX V2' wouldn't it. So, without further ado, may we present to you the 2021 Tsuki NSX!
With a one of a kind build it was only right that the car got a one-of-a-kind livery too, hence why we opted for an Itasha inspired livery. So, we hit up renowned illustrator and Itasha designer, Luth from Ontakeriput to help us create the look that we wanted. Our livery gives a not so subtle nod to its Japanese heritage whilst also looking to the future to signpost our ambition for its quest for the top spots of the Time Attack Pro Classes.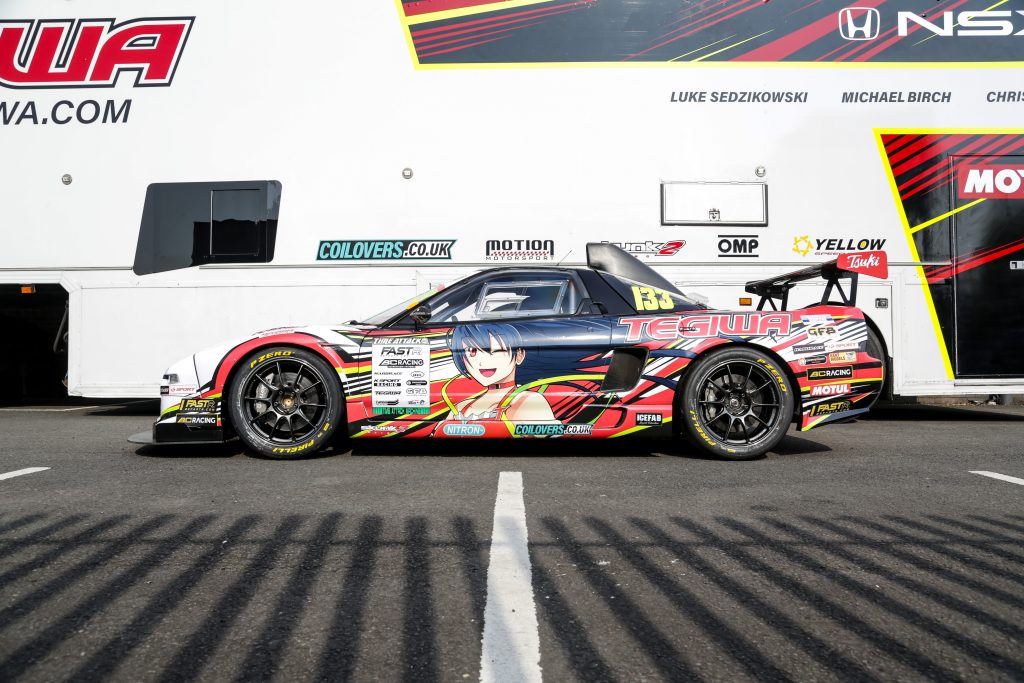 The car retains the Tegiwa colour palette of red, black and white with some fluorescent yellow thrown in for good measure. We started with a base design for the car before deciding that we'd go all out and create our very own Tegiwa character who's affectionally known as, Tsuki. Of course, she's on the NSX but she's also on our race lorry too! That's not all though, you'll find her on our live web chat and on our brand-new air fresheners which will be available as a free gift with your orders very soon!
Make sure you check out our awesome livery reveal too over on our YouTube channel if you haven't already!
Chris and the guys at CN Signs have done a mega job wrapping the car and updating our lorry. Make sure you hit those guys up for all of your decal and vinyl wrapping needs.
We'd also like to individually thank each of our sponsors and everybody who have helped made this build possible; Skunk2 Racing, Rotrex, Nitron, Yellow Speed Racing, Motul, Turbosmart, Motion Motorsport, ICEFAB, OMP, J.Cal ECU Calibration, BalladeSports, Racing Circuits, RaceTCS and Coilovers.co.uk. Without the support from these companies, the car wouldn't be half of what it is today, so it goes without saying how thankful we are to have these incredible brands on board.
Get your own piece of the Tsuki NSX!
You can get your own slice of Tsuki on your very own vehicle too with our Tsuki NSX sun strip. These are sure to help give your car the race car aesthetic whilst blocking out the sun! They are made from high quality vinyl designed to endure all seasons of the rough British weather. Simply lay the vinyl, squeegee and cut. Get yours, here!
Our Tsuki NSX will make its inaugural appearance of the season at round 1 of Time Attack at Cadwell Park on the 3rd May. After being crowned Club 2WD champions last year, we're eager to see if we can make our mark on the Pro classes. Wish us luck!