We're back for October's monthly roundup of everything that's been going on inside Tegiwa HQ.
The latest brands and products
It's been a relentless month when it comes to adding new products and brands to our website. The start of October saw 3 new wheel brands get listed, these came in the form of Bola, Judd and 2Forge. With fitments to suit 99% of vehicles out there, the Bola range is vast! If you're looking for a more elegant, concave wheel then Judd are the go to brand. Finally, if you're after forged wheels, that are not only strong, but also light, then check out the 2Forge range.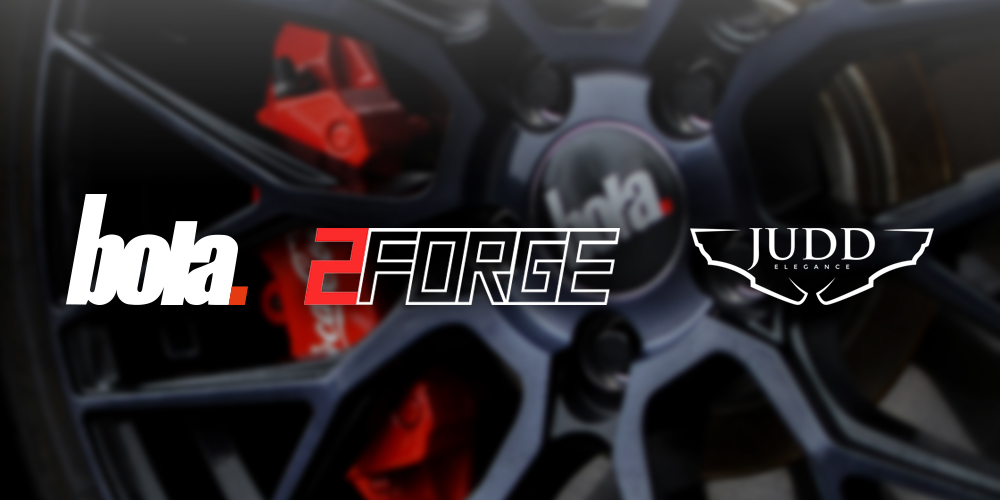 A few weeks later we saw the addition of legendary Japanese brand, HKS. From turbos and exhausts to boost controllers and premium engine oils, the HKS range saw over 1,600 products make their way onto our website.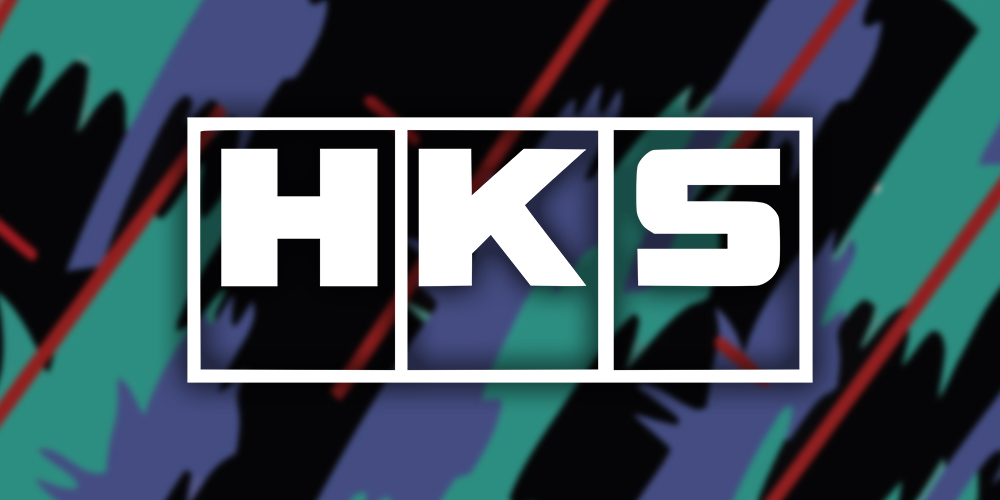 Just last week we made the announcement that Tegiwa became an Official UK Dealer for AEM Performance Electronics. From water methanol injection kits to digital displays and gauges, we added an extensive range of performance electronics parts to our website!
As well as the addition of those awesome brands, we saw a plethora of exciting new products too. Check out these awesome Alien Zadrotti Sim Racing Pro Pedals which were the pedal of choice for our very own sim rig here at Tegiwa HQ. These kept Spencer busy too as he made he started the 'How To' YouTube series and featured this very pedal set, watch it here.
It doesn't end there though, there's also been new additions added to OMP, Bride Seats and Verus Engineering this month too!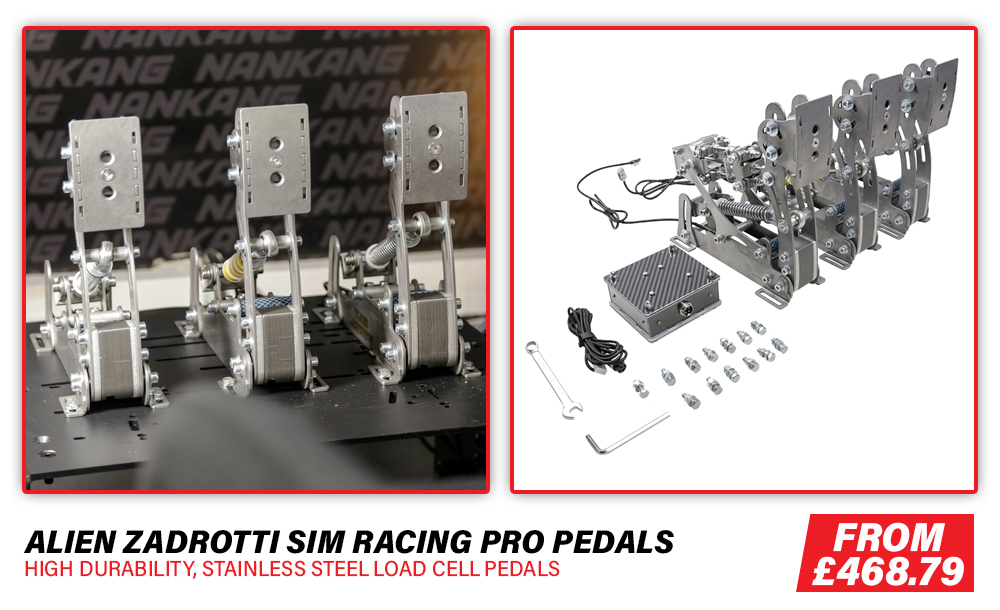 Our wheels & tyres section has been keeping us very busy as we then added ProTrack Motorsport ONE wheels. With prices starting from as little as £175, the ONE wheel are designed for motorsport and track cars looking to save as much weight as possible.
We also had an exciting product for S2000 owners, with a Genuine Honda F20C complete assembled lower block engine! Supplied with rods, pistons, timing chain, guides, oil pump, crank shaft, seals and gaskets, this was certainly a popular product amongst the F-Series fans out there.
Track Action
Although there's been no track action this month, we've been busy fixing up the Honda NSX ready for the final round of Time Attack later in November. As well as getting a new front bumper after it's meeting with a barrier at Brands Hatch, it also got some high powered LED headlights and neons ready for the Night Time Attack round! No matter what your opinion is on neons, you've got to admit it looks pretty cool sitting in a dark workshop!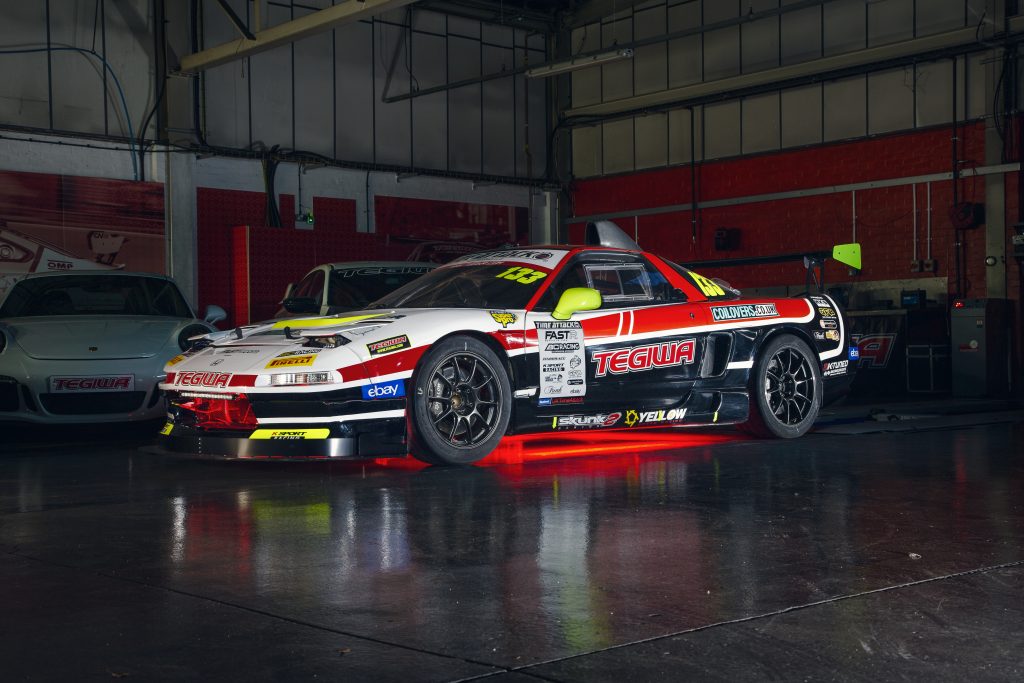 We then made sure the K24 was still working as it should by getting the NSX out in the car park for some donuts. It's not everyday you see a NA1 NSX lighting up its rear tyres, so you can't miss out on this video!
Not strictly track action, but we continued our car features on our YouTube channel with Rich's K20 swapped Civic EG. If you've got spare few minutes, its definitely worth watching and if you'd like to get your car featured then get in contact with us, here.
Mega Deals & Sales
We've seen a host of fantastic mega deals over the course of October, with 10% off in stock MFactory products, 20% off Tegiwa Merchandise and 5% off orders at Coilovers.co.uk but to name a few. We have however, called a halt to our weekly mega deals as we prepare for our biggest sale of the year, Black Friday.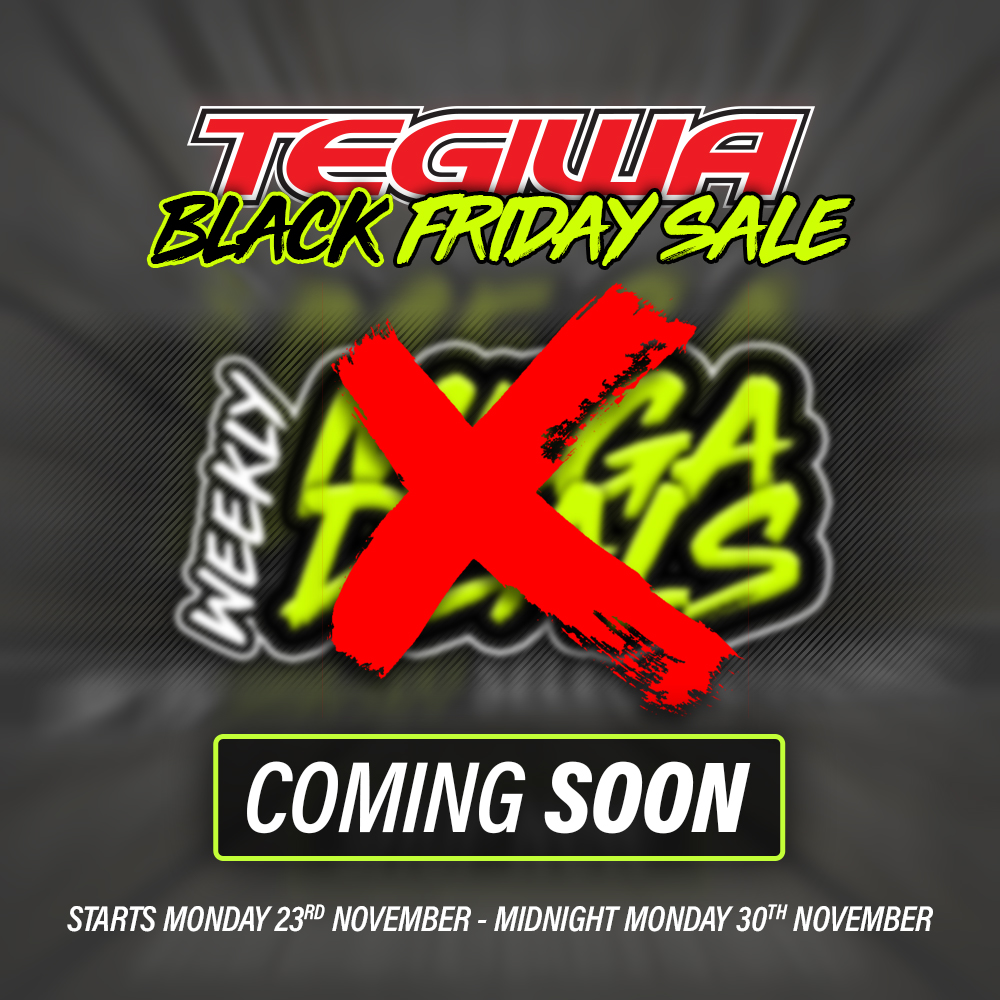 As you can see our Black Friday sale will go live on Monday 23rd November and last right up until midnight on Monday 30th November. Make sure you stay tuned to our socials for more updates and news.
Our YSR community offer is still live for October. We've got Dynamic Pro Sport coilovers discounted to £555 for Mazda RX-8's and Volkswagen Golf's, which is a huge saving of £214 on RRP! Be quick though as the offer ends on Tuesday 3rd November.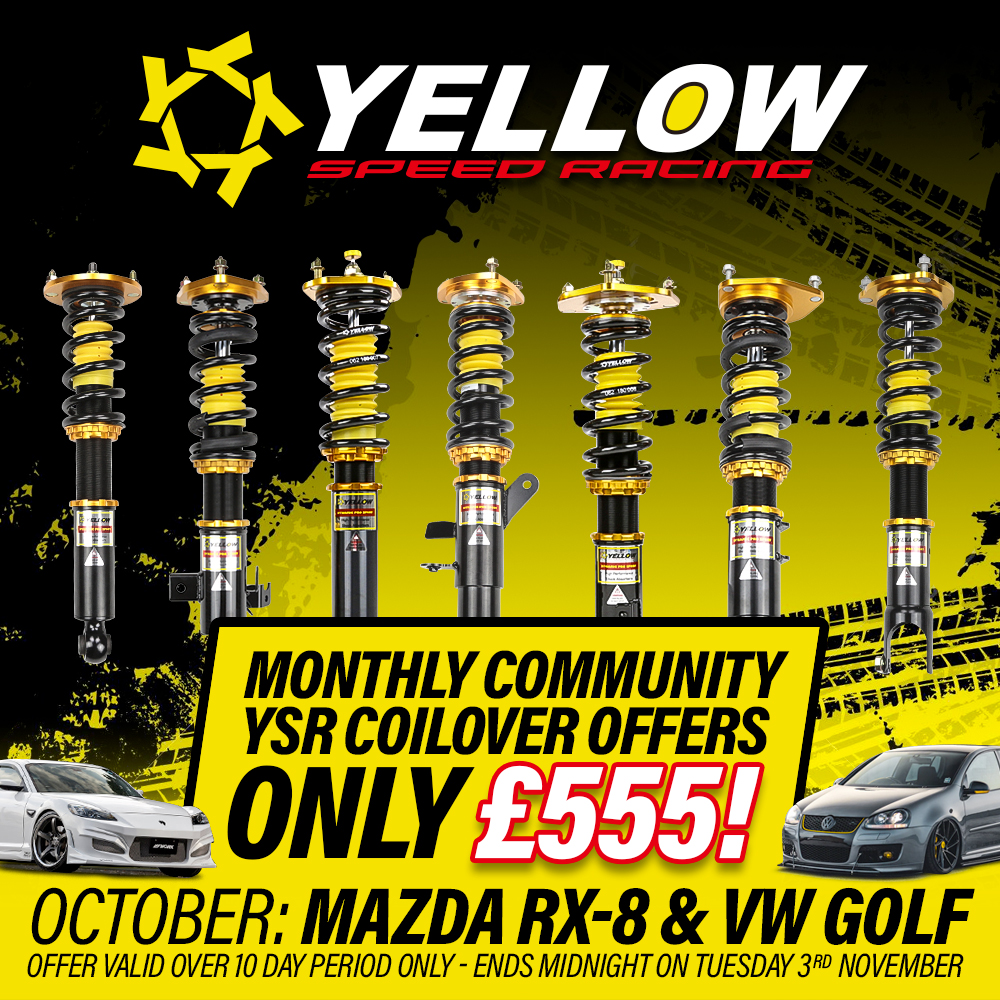 Tegiwa HQ
After months and months of hard work, we're pleased to say that our showroom is now completed! Although we can't throw the grand opening day that we might of liked to due to the current situation we find ourselves in due to Coronavirus, we're pleased to be able to share these pictures with you, and look forward to welcoming you in when we can.