Tegiwa BMW M8 GTE Championship – R3 Silverstone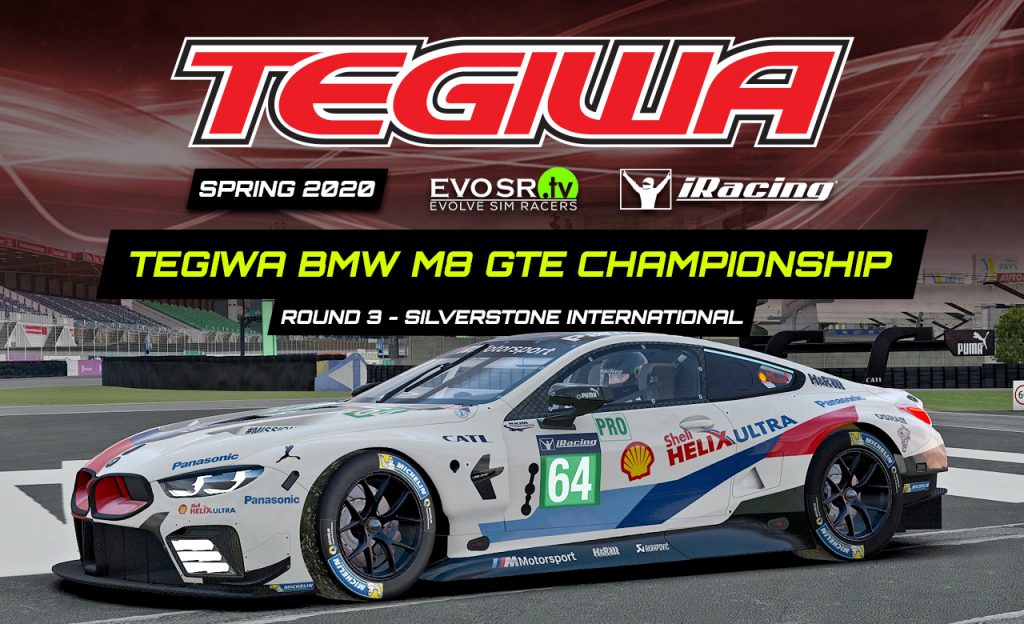 We've just made it past the halfway point of the season as last night we saw the action take place at Silverstone International. It was Lewis Bibby who took pole position, closely followed by Jake Hewlett in second place. With some exciting racing between the front 2 for the first half of the race, it was unfortunate that Hewlett ended up taking a shunt from a back marker which eventually saw him finish in 3rd place. Pete Harrod put in another impressive performance to finish 2nd and Bibby remained in charge and took the honours come the final lap.
The Tegiwa lads all managed to finish inside the top half of the standings this round too. Connor Sheldon put in an awesome performance as he worked his way up from 29th on the grid to 9th, however, an incident in his pit stop saw him finally drop back down to 14th place. Jim Forsyth put in a solid performance finishing in 16th place, whilst Luke Sedzikowski climbed up from 22nd place to finish in 17th.
In case you missed out on the action, the race is available to watch on the EvoSR TV YouTube channel, or alternatively, click here.
Things are really starting to heat up now in the championship with Pete Harrod and Jake Hewlett tied at the top with 37 points and Lewis Bibby a mere 5 points behind in 3rd place. It really is all still to play for as we head into the tail end of the championship.
Championship Standings
We'll be back next Wednesday at the usual time at Oulton Park. We'll be streaming once again on the EvoSR TV YouTube channel which you can subscribe to here. See you there!