Tegiwa BMW M8 GTE Championship – R1 Donington Park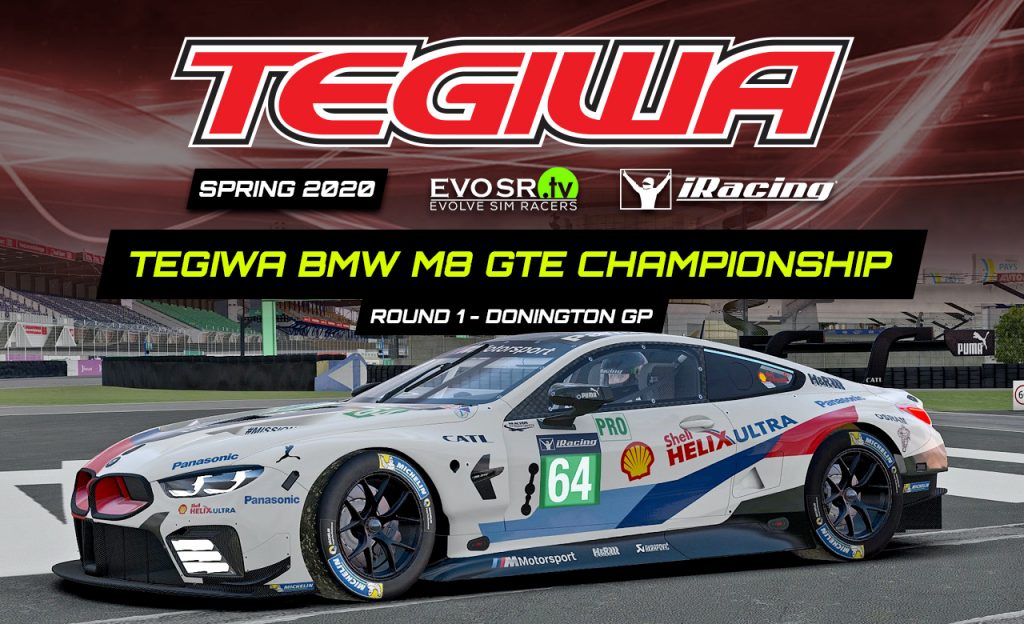 Yesterday saw the first round of the Tegiwa BMW M8 GTE Championship begin from Donington Park. An unfortunate tangling in the opening lap didn't seem to dampen spirits as the drivers, made up with a mixture of amateurs and real world racers, enjoyed a fantastic evening of competitive racing.
It was a close battle at the front of the pack with the top 4 in qualifying shuffling positions throughout the race. It was eventually Pete Harrod who took the honours after starting in second place, followed closely after by Jake Hewlett. Rob Baker was looking to make up some places after his victory in the practice round on Monday evening. However, after qualifying in 4th place and making his way into the lead, he was unlucky enough to get caught up with a back marker but managed to fight back to finish in 3rd place.
The lads running in the Tegiwa cars didn't have much success in the opening round, with all 3 of them getting into mix ups in the opening lap. They were all pretty easy to spot though due to the lack of front bumper! Connor Sheldon enjoyed the most success, finishing in 15th place, whilst James Forsyth finished in 19th and Luke Sedzikowski in 25th.
In case you missed out on the action, the race is available to watch on the EvoSR TV YouTube channel, or alternatively, click here.
Championship Standings
The next round takes place at the iconic Circuit De Spa-Francorchamps, and promises non-stop action from the off. The race will kick off at the same time next week, Wednesday 13th May 9pm BST and will again be streaming live on the EvoSR TV YouTube channel, which you can subscribe to here.